While it's satisfying seeing your product sit pretty on the shelf after months of refining personas, selecting the right pricing strategy, and planning for potential barriers, there's one thing, and one thing only that'll make the top brass sit up and take notice.
Cold, hard sales.
If you've burned a small hole in the pocket of company stakeholders, you can bet your bottom dollar they'll wanna see tangible results post-launch, otherwise, you could be in for a scalding.
Putting the relevant sales enablement plans in place for your sales team to tackle their role effectively is critical in helping your reps optimize their performance, and show you the money.
Jerry Maguire style. 💰
What is sales enablement?
As the name suggests, sales enablement is quite literally the process whereby your sales representatives are provided with resources to enable them to do their job to the best of their ability.
We kid you not, it is that simple. 🤷‍♂️
Don't believe us? Then why not put your mind at ease, and delve into the ins-and-outs of sales enablement.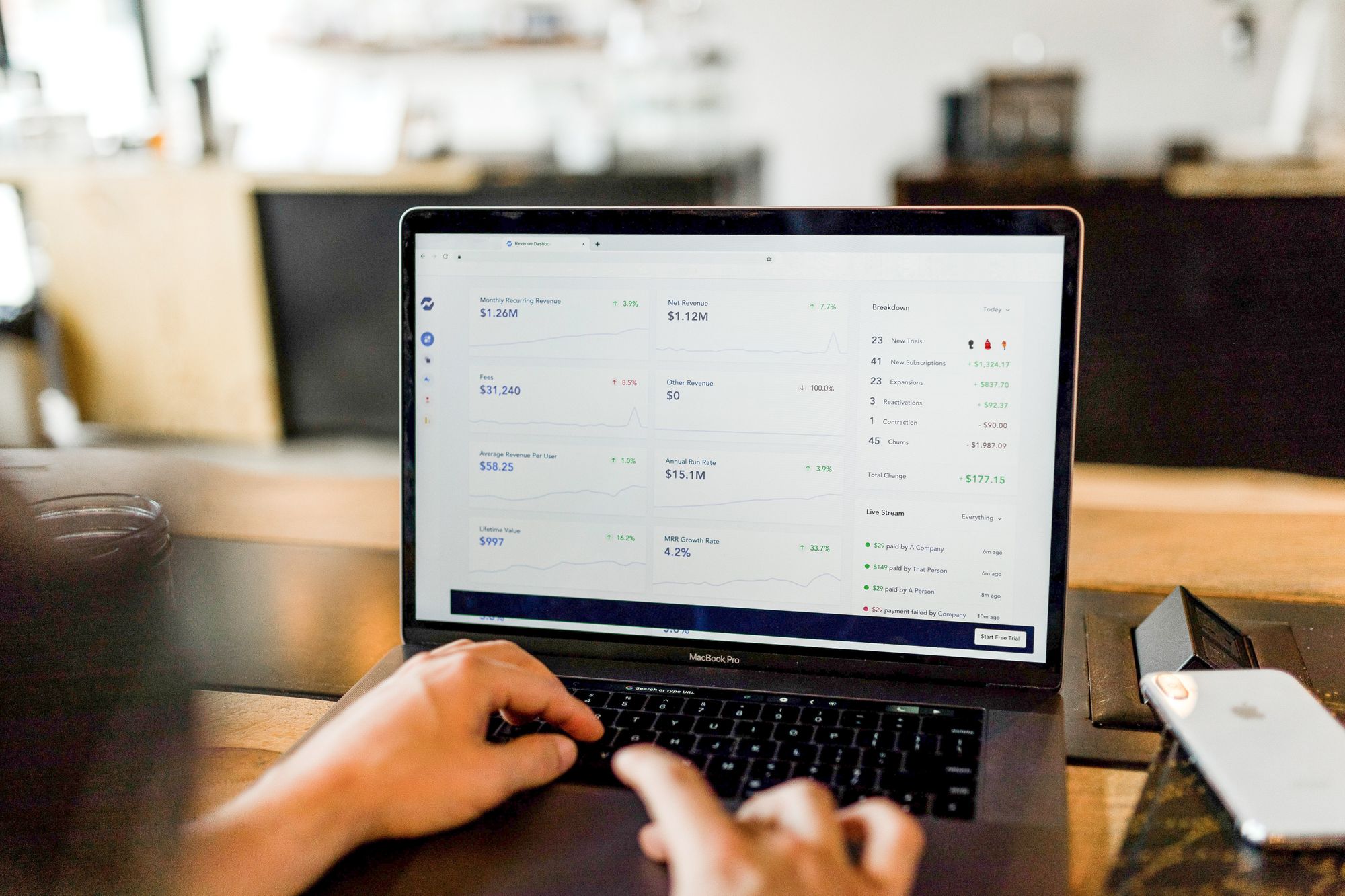 How do you build confidence in a sales team?
A sales rep with confidence is like a runaway train - it's pretty hard to stop. The more confident they are, the better equipped they are to bring home the bacon.
Put yourself in the shoes of your representatives, for a sec; if you were responsible for selling a product with little to no experience of what it is, how it works, and how it differs from your competitors, would you seriously be rollin' into the office with a swagger and spring in your step?
Never underestimate the impact confidence can have within your respective teams. Throw yourself whole-heartedly into the sales enablement process and provide your team with the tools they need - believe us, their confidence will sky-rocket.
Battle cards are just one of the many tools you can provide your sales reps as part of your sales enablement process. But how can product marketers create battle cards that are useful, and that their team will use, continually?
In addition to battle cards, there are several other sales assets you can introduce to inject some zest into your team, to help them turn mere prospects into bona fide customers.
These resources differ, depending on whether they're being used externally or internally. So, without further ado, let's check out the options at your disposal, shall we?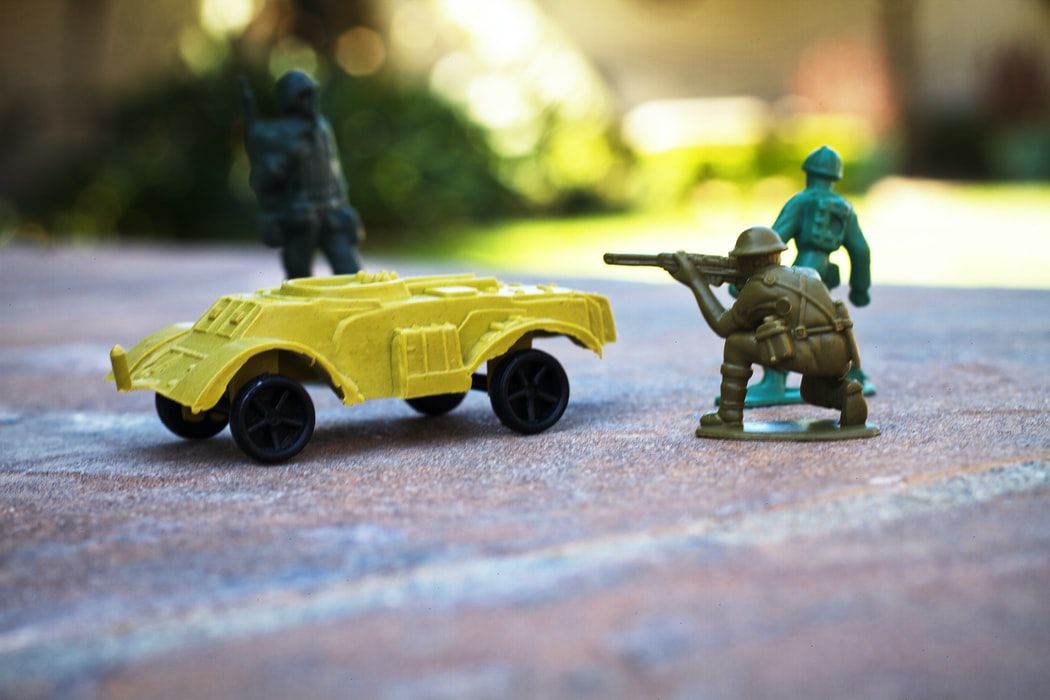 What is sales enablement content?
Sales enablement content is material that's used to navigate reps through the sales process, and convert opportunities, or leads, into sales. Whether it's battlecards, templates, or scripts,  sales enablement content solidifies their understanding of the cold, hard facts and gives them the confidence they need to commit to a purchase.
You'll be hard-pressed to find a product marketer who'd have a bad word to say about sales enablement content, given the fact they can work wonders for hitting those all-important targets, as highlighted by the folks at HubSpot:
We've a collection of wicked resources that'll serve as your inspiration to transform you and your sales reps into the Jordan Belfort of product marketing.
Minus the misdemeanors, of course. 🐺🗽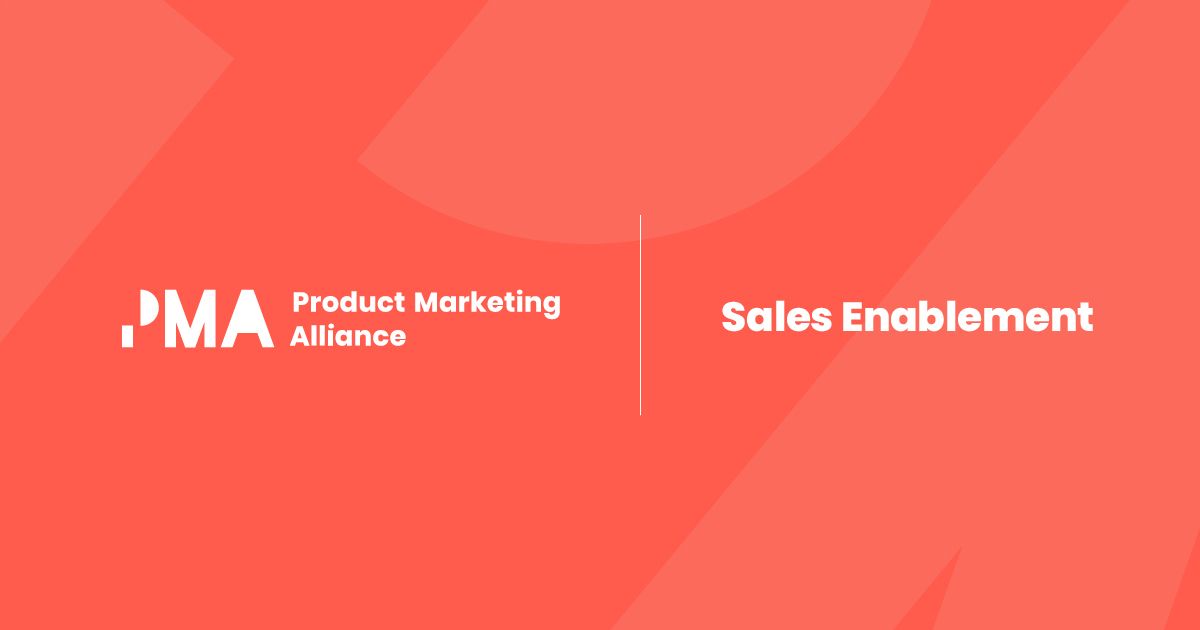 How can you measure sales enablement success?
As is the case with any process, if you're putting in the legwork to set the ball rolling, you'll want to make sure it's worth the effort, right?
Sales enablement falls into the same category. After all, if your sales team's conversion rates remain the same (or heaven forbid, decrease) after your sales enablement intervention, then there'll be plenty of questions that'll need answers.
Kelly Esten, VP of Product and Partner Marketing at Toast, gave her insights on effective sales enablement tools, measuring the effectiveness of sales enablement, amongst other useful snippets of expertise, all of which you can check out right here.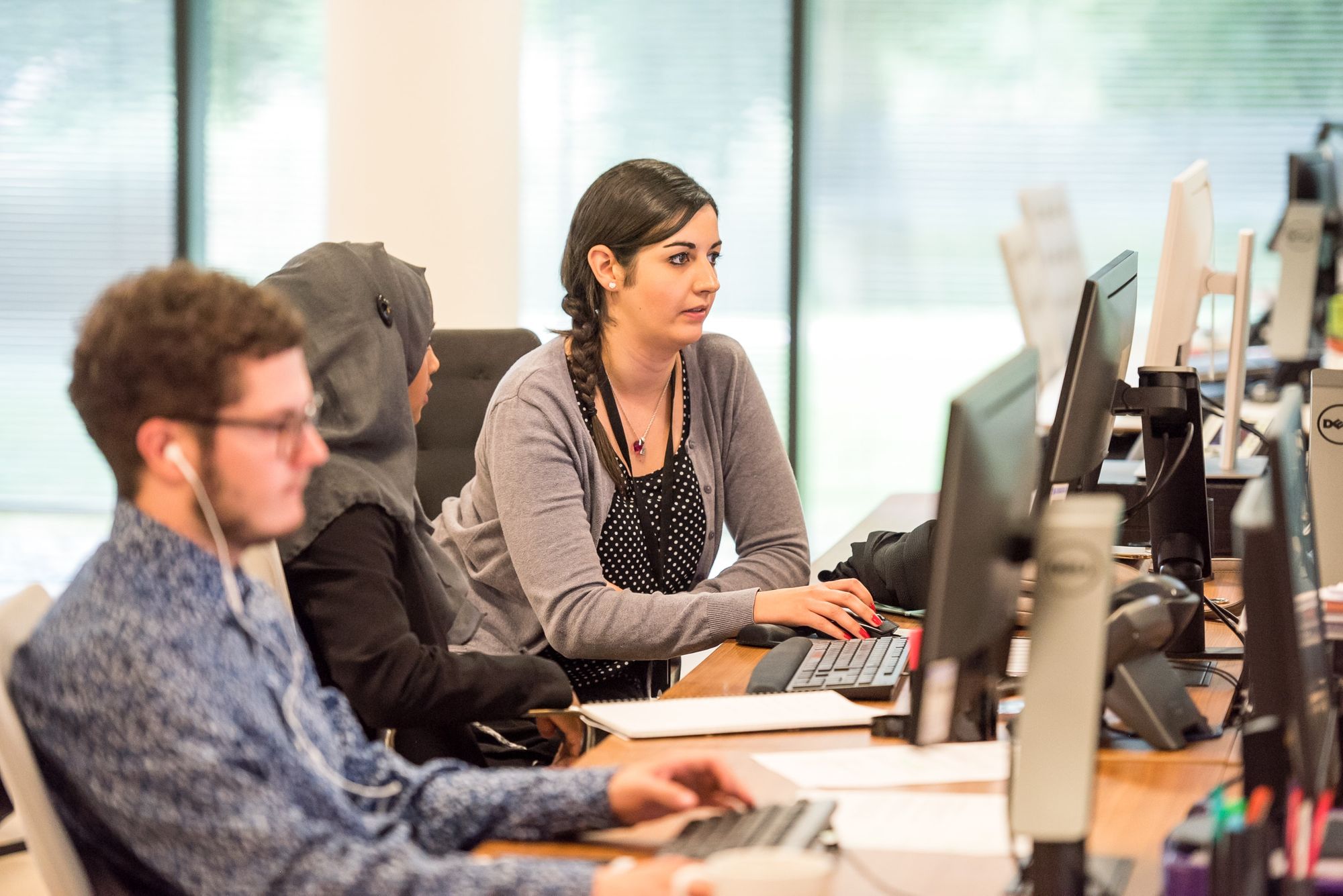 Selling with humor
Some might say when sales reps let their mask drop, they're leaving themselves open to being walked all over by a prospective customer.
From our perspective, this philosophy isn't true, by any means. Sure, there may be times when making jokes left, right, and center may not necessarily be the best approach to take, but there's certainly a spot for encouraging your reps to inject an element of humor in their style.
When you're speaking with a prospect, they're much more likely to do business with you and your team if they like you - so what better way to get on a person's good side than making them smile?
Comedians within the community will be pleased to know we're not alone in promoting a happy-go-lucky style to your sales dynamic. Rebecca Geraghty, Director of Product Marketing at Publicis Media has previously outlined how comedy can impact sales enablement and prospecting.
How do you excite your salespeople?
Salespeople are a fundamental part of the overall success of your product; they're the ones who'll be speaking to your customers and trying to push the sales over the line.
We've all been in a scenario where a sales rep lacks verve, panache, and are quite frankly, dull as dishwater - it's a huge turn-off, and can prove to be the deciding factor in a prospect downing tools and having a nosy at your competitor.
Which is why you need to pull out all the stops to get people uber-excited about your launch. Enthusiasm is contagious; in the same way your customers pick up on a lack of enthusiasm, they'll lap it up when the person at the end of the phone is demonstrating a genuine interest in not only the product they're selling, but the person on the other end of the phone.
It's all well and good saying what you need to do, but the question you're bound to be interested in is how do you get sales people excited about your launch?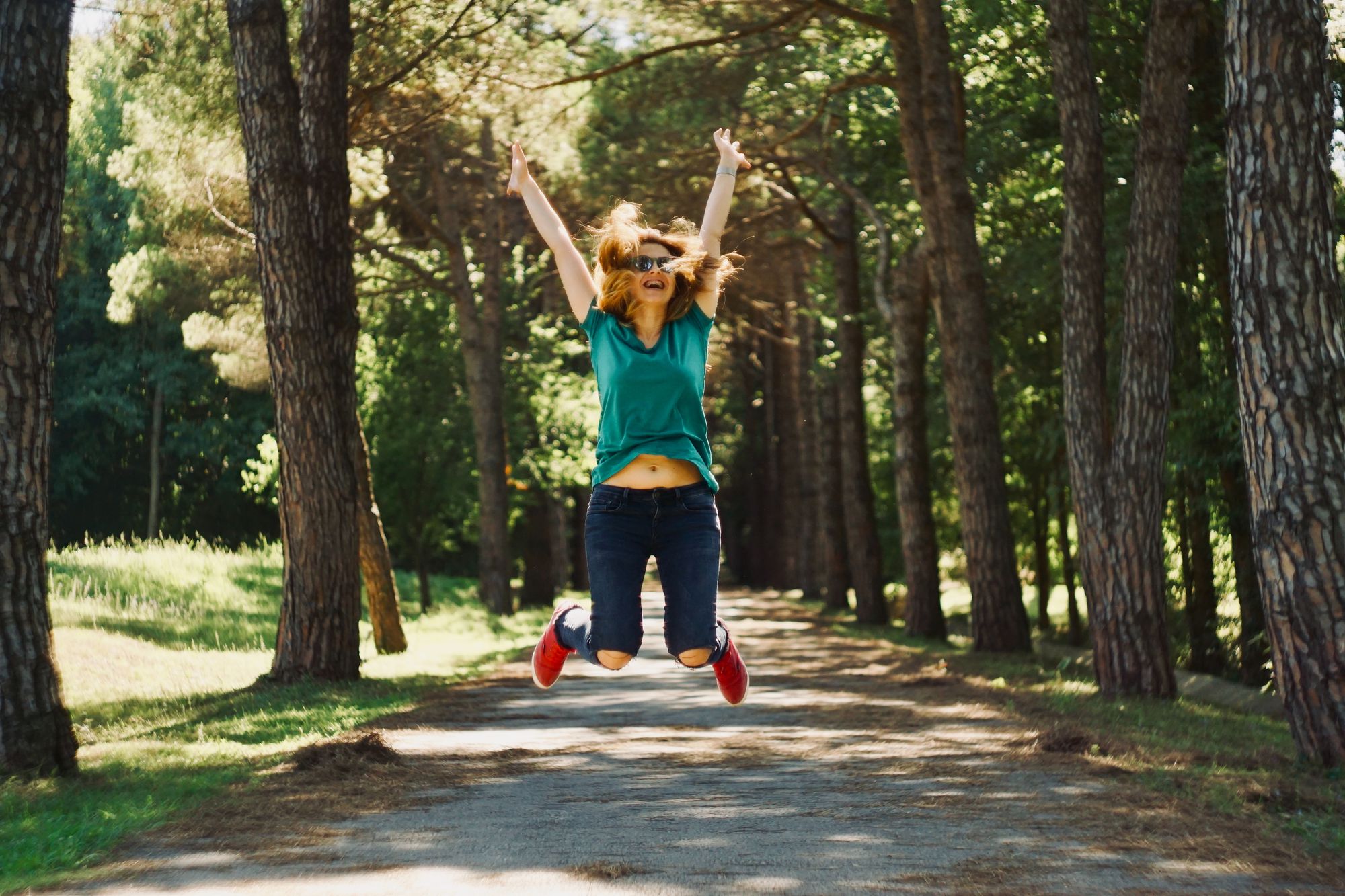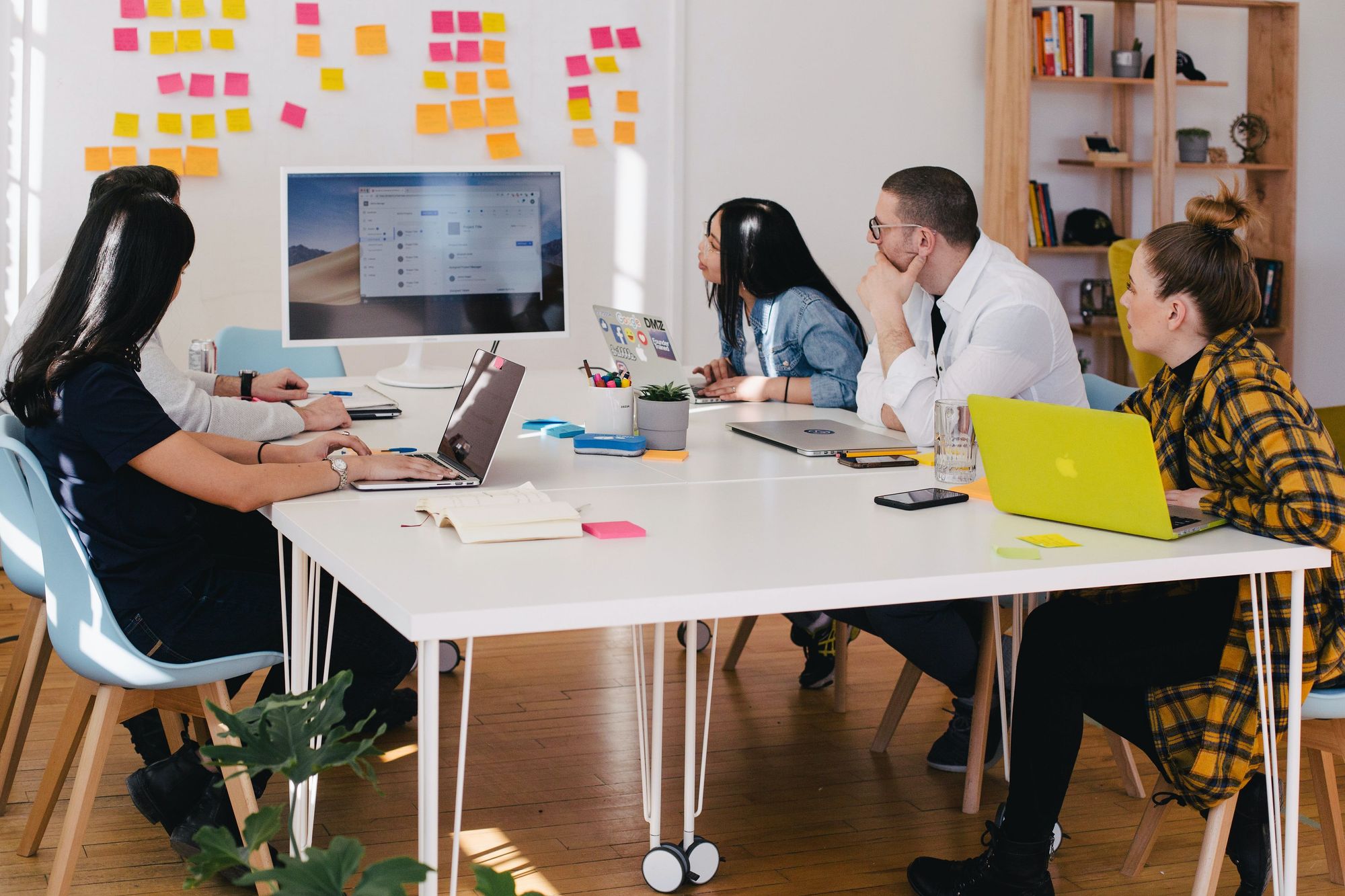 Sales enablement templates
We're always looking for ways to make a product marketer's life as simple as possible, and you'll be pleased to know we haven't bucked the trend where sales enablement is concerned. Here is a collection of resources you'll have at your disposal with a PMA membership plan.
Battle card template
Although your battle cards will be specific to your business and product, our editable template includes the key components of an awesome template.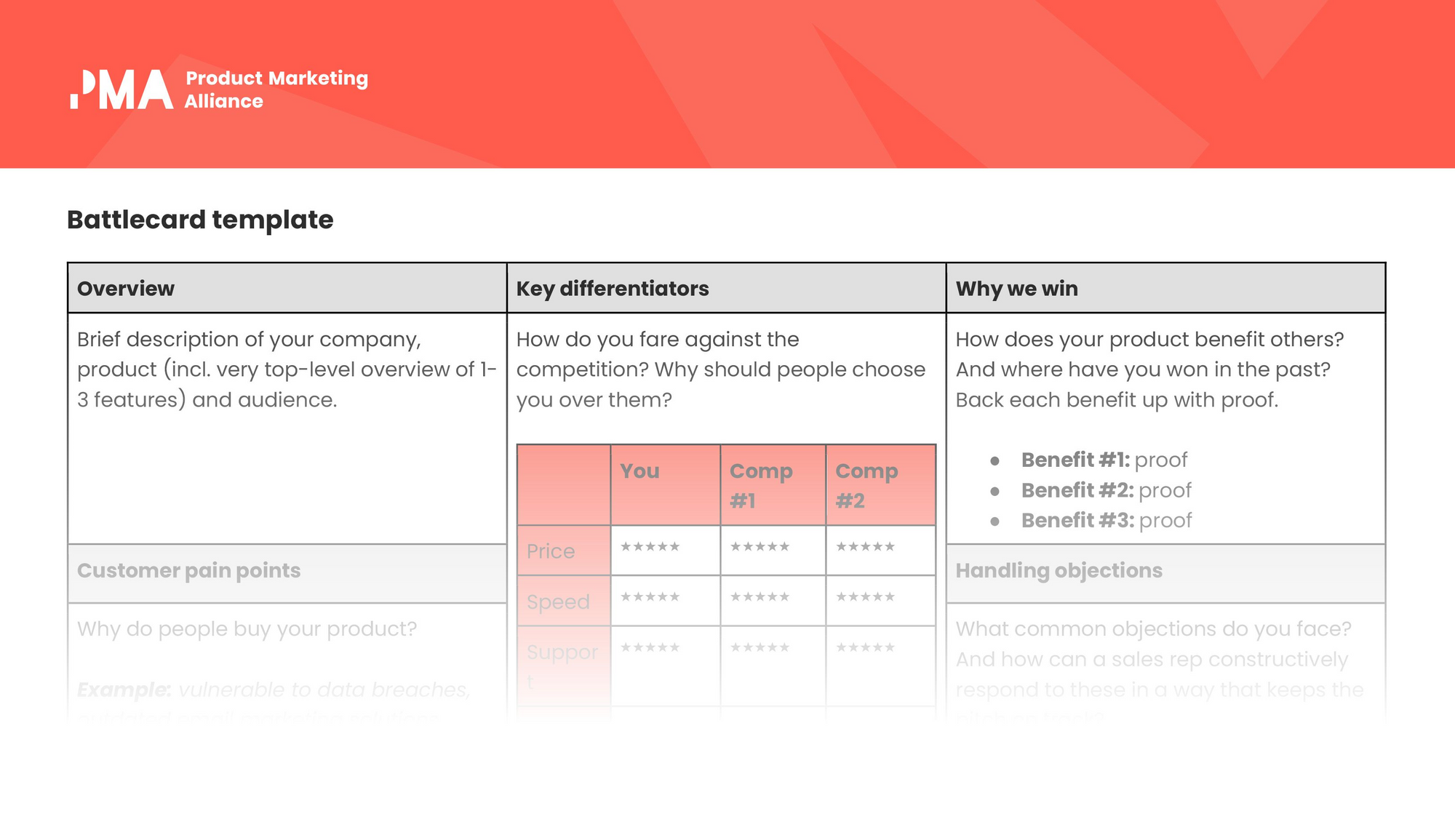 Customer case study master list
Customer case studies are like gold dust for your company's sales enablement efforts; they provide you with the opportunity to showcase the raving reviews of customers who've bought (and loved!) your product.
With this in mind, you've got to ask the right questions and make the most of the opportunity. Enter our list of 80 questions to choose from. 😉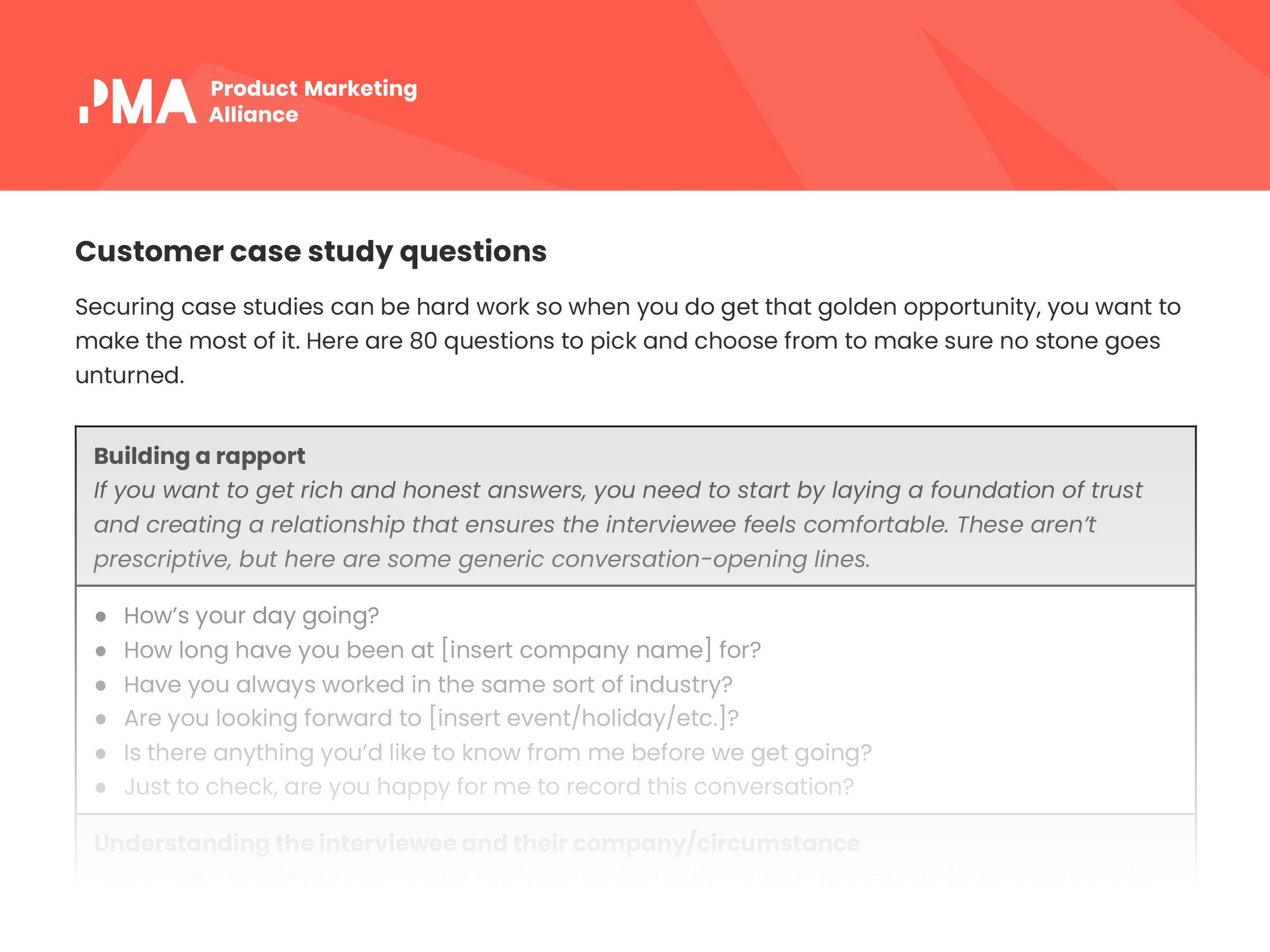 Sales script templates
Similarly, the same dynamic applies when you've finally managed to get hold of a lead or prospect; the last thing you need is your sales reps to fluff their lines and let a golden opportunity slip, which is where a sales script can come in handy.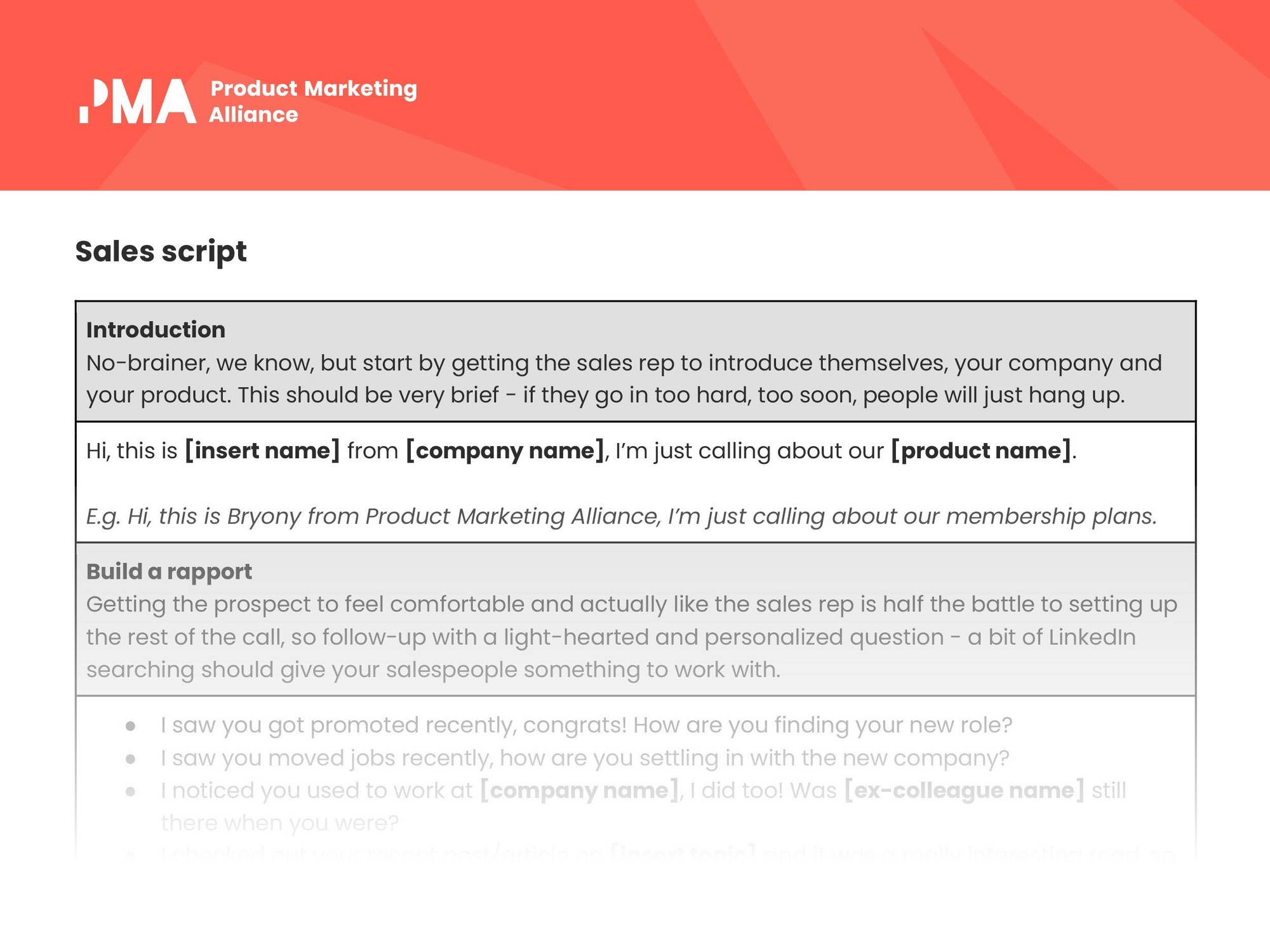 Sales one-pagers
Add our sales one-pagers to the mix, and you've got a recipe for red-hot reps, if we may say so ourselves.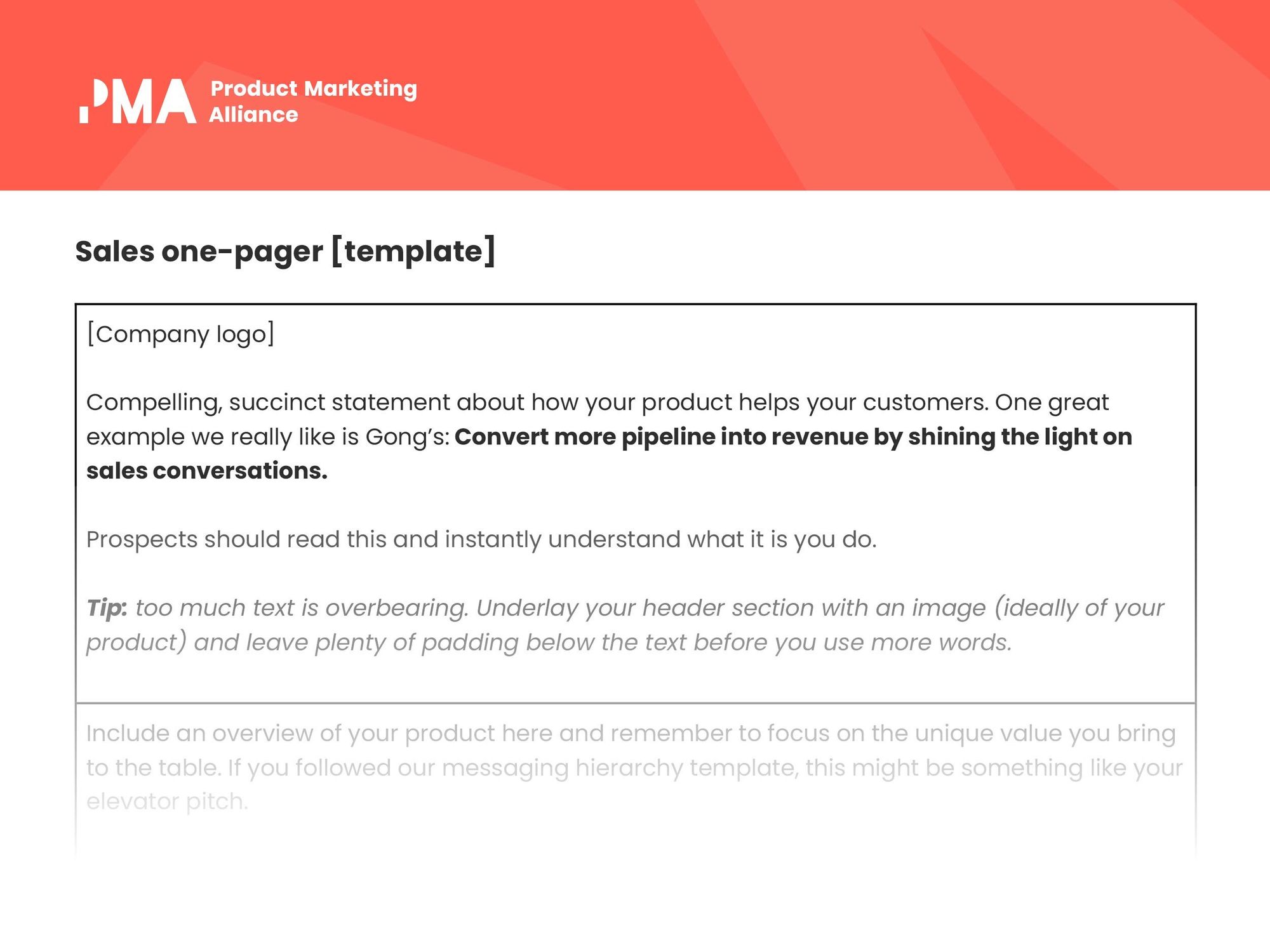 Using technology to increase sales
Technology is everywhere nowadays, from the smartphones in our pockets, entertainment systems in our cars, to our home hubs we seemingly can't live without.
Unsurprisingly, technology plays a monumental role in the way companies conduct their day-to-day, contributing significantly to sales enablement.
Speaking at the Sales Enablement Summit, Leah Wigg, Sales Enablement Manager at Halcyon Knights talked about how businesses are empowering sales through sales enablement and sales readiness technology solutions.
Hungry for more sales enablement insights? Our Product Marketing: Core courses, available OnDemand, and Live + Online enables you to delve even deeper into sales enablement, whilst also providing you with an awesome opportunity to become product marketing certified. 🏆