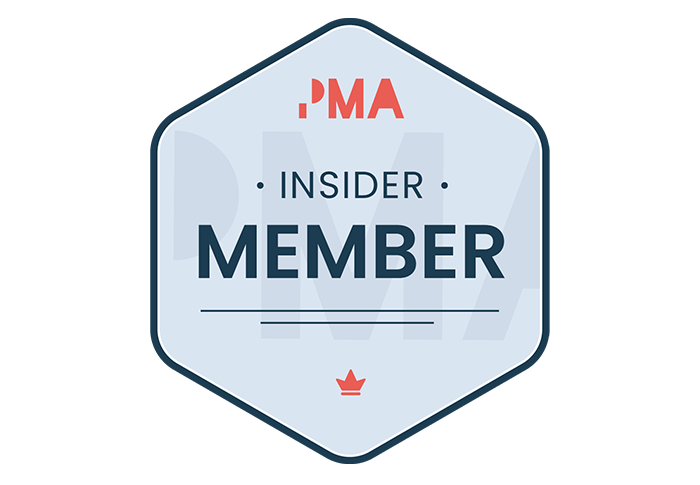 Your gateway to world-class product marketing resources.
Access product marketing experts, insights, community, networking, courses, and more. For free.
Signed up to the newsletter? Then you're already an Insider member,
log in here.
✔ PMA Academy
✔ Templates & frameworks
✔ Product Marketing GPT

✔ PMM competency framework
✔ Ungated access to all reports
✔ Exclusive articles

✔ Hours of real-world case studies
✔ Earn rewards while you learn
✔ Virtual and in-person meetups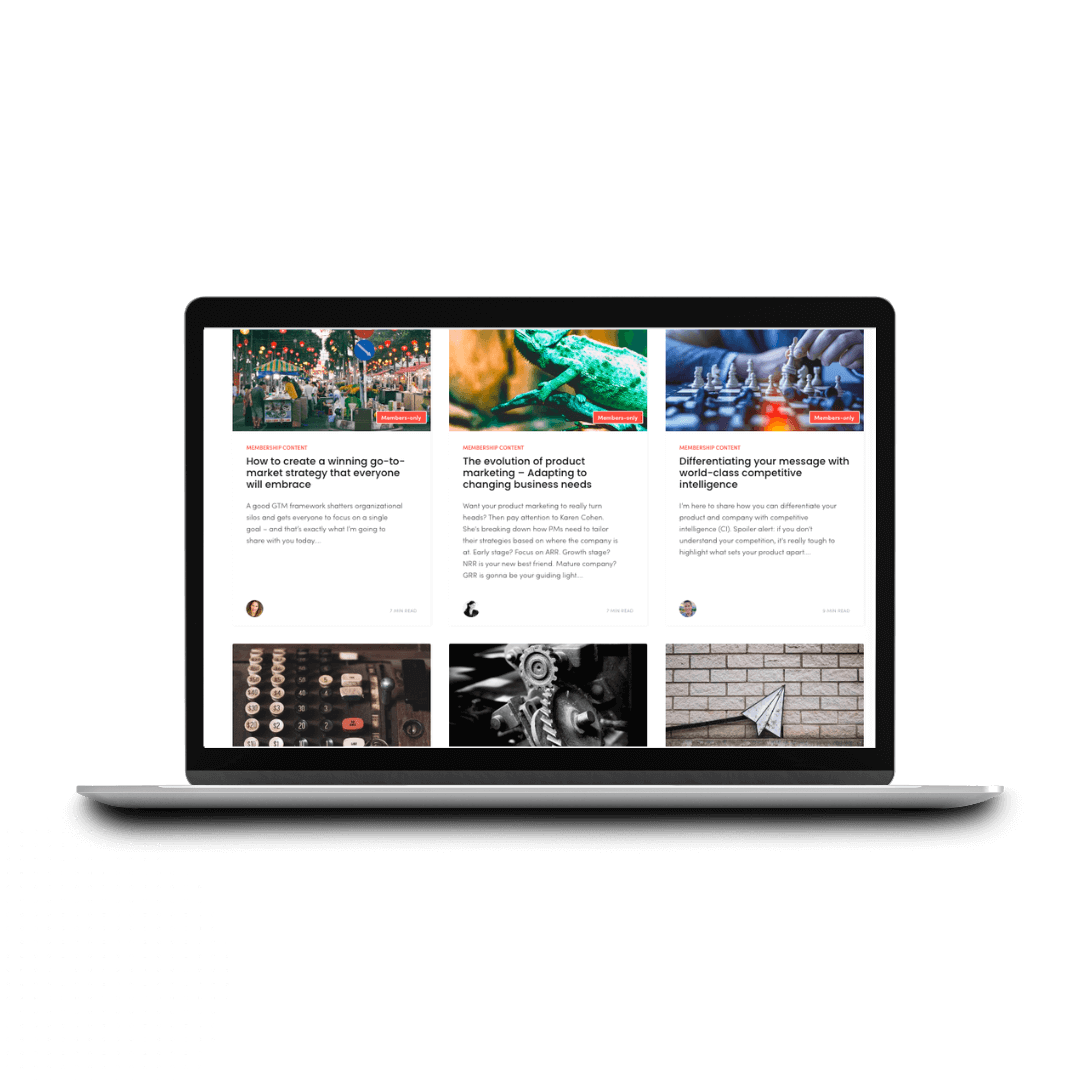 What's an Insider membership?
45,000+ product marketers all over the world trust PMA to be the go-to resource for their learning and development. Benefit from our community-led resources through the Insider plan, for free!

Access cutting-edge insights from renowned PMM experts (at Etsy, Microsoft, Google, TikTok, and more), courses to help you upskill, battle-tested templates & frameworks, as well as a network of peers to bounce ideas off and help overcome your challenges.

Become a PMA Insider member for endless insights, connections, and real-life PMM success stories... and we'll bet our bottom dollar that you'll be wanting more.
"The PMA community is an incredible resource for anyone navigating the product marketing field! It provides guideposts that map out how to excel and how to troubleshoot challenges. The multi-level content is tailored to everyone in this functional area, from new PMMs to product marketing leadership. If you're not plugged into the PMA slack community, events, or articles, you are missing out on a fountain of knowledge and inspiration."

- Samantha Rideout, Product Marketing Lead at Cohere Health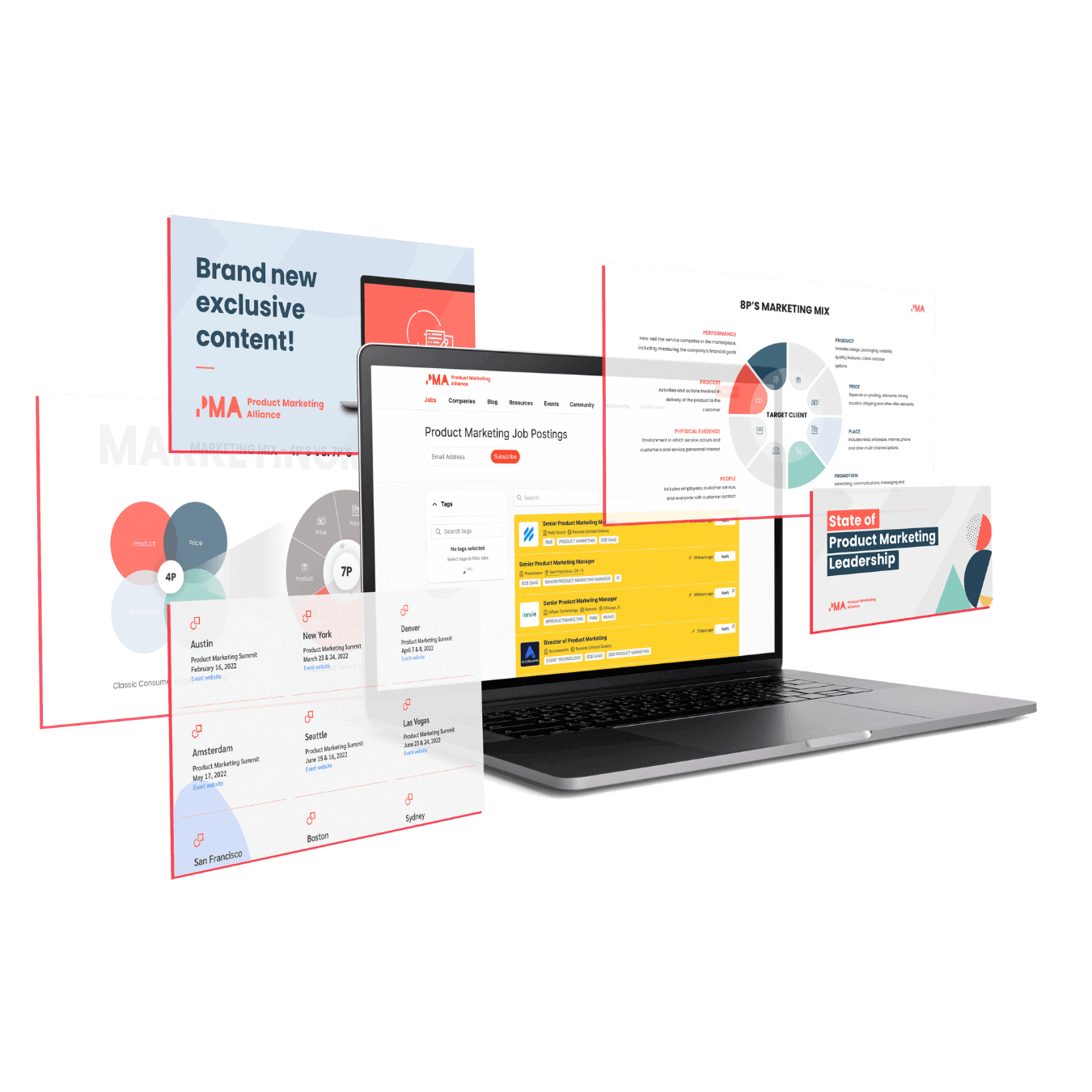 What's included in an Insider membership?
📑 Templates & Frameworks. Save time with battle-tested and ready-to-use templates.

🤖 Product Marketing GPT. Solve challenges with the cumulative knowledge of our community.

📺 Read-world case studies. Hours of insights from leaders at Uber, Oracle, Adobe, Atlassian, and more.

📚 PMA Academy. Coming soon. Free bite-sized courses for small doses of daily learning.

🤑 Earn rewards. Learn, help us spread the word, and earn points and discounts on the way.
---
What do you get?
(Versus what you could get if you go all-in with a Pro plan.)
---
Lots of love, from lots of PMMs. ❤️

"PMA is the answer for everything product marketing. Come to learn, be inspired, contribute, and discover practical ways to uplevel your product marketing efforts."
-Bryan Elanko, Product Marketing Manager at CloudBees

"The Product Marketing Alliance community has been such a great resource at different times in my career. When I was leading a PMM team and needed to find qualified applicants, I posted a job and received many responses. When I had a question/advice, I could ask the community. The PMA connected me with PMMs in my area and we had a great time meeting up. In my job search, I took advantage of the job listings. In the past few weeks, I've been working on my certifications through my PMA pro membership"
-Becca Mayers, Vice President of Product Marketing at Alida
There's plenty more where that came from too…

Check out our memberships reviews page to find out what our PMA-ers think.