Scale your product at pace with support from the best in business.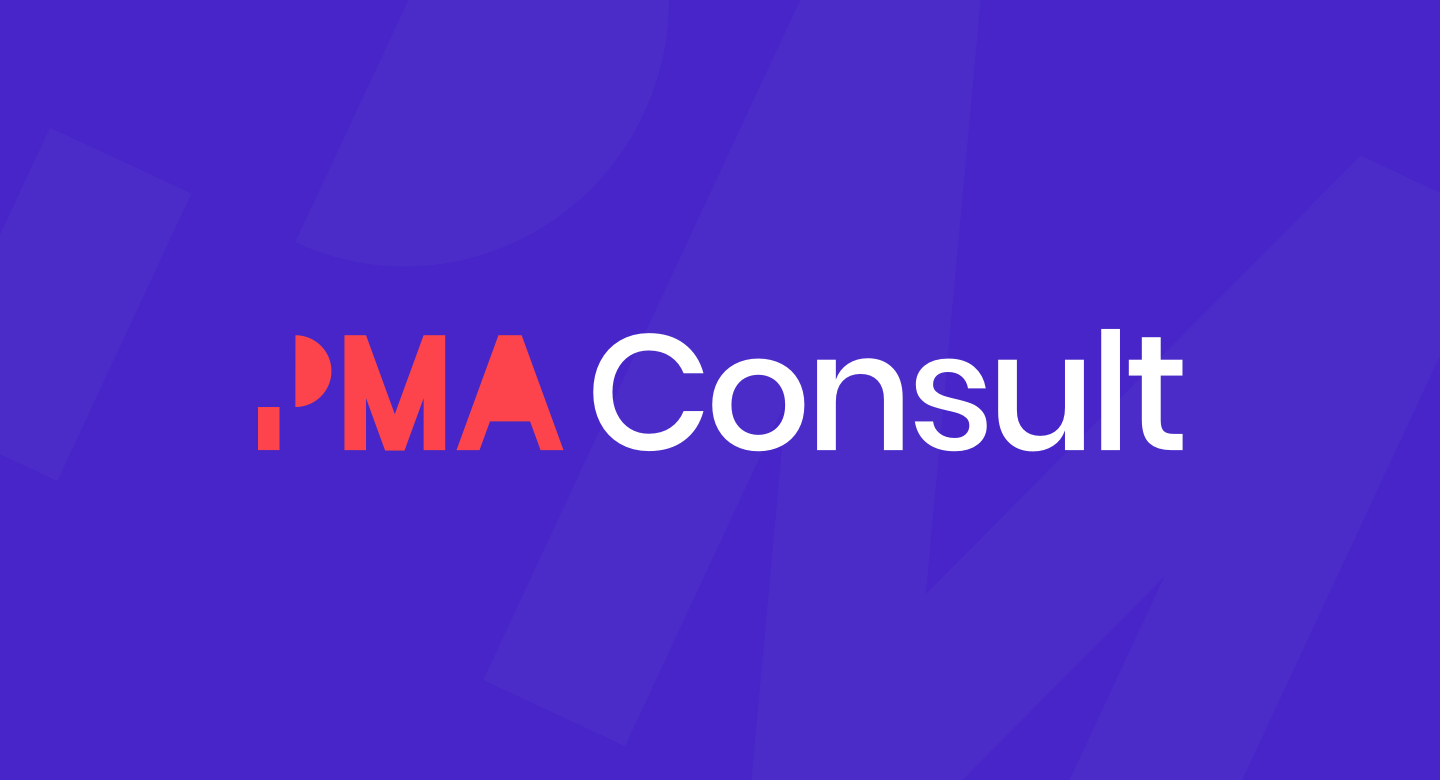 Whether you're a scaling startup or an established enterprise organization, at one point or another, you've asked yourself these questions:
→ Why am I not getting more sales?
→ How can I get more people to use my product?
→ Why do people pay more for competing products when mine is better and costs less?
→ Do I have everything I need to mobilize my organization?
The answer? You need a product marketer - or more of them.
The problem? There simply aren't enough PMMs in the world - yet, the work still needs doing.
Which is where PMA Consult comes in (in partnership with Fluvio):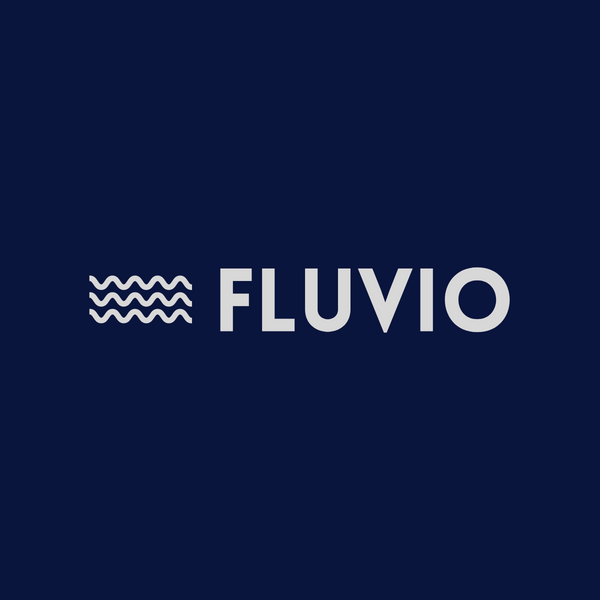 We'll provide you with the knowledge, experience, and bandwidth you need to revolutionize your strategy, grow your market share, and expand that all-important bottom line.
Before we move onto the how, here's a bit on the who we've already worked with:
Our services.
From B2B to B2C, early-stage growth to mid-stage enterprise, our product marketing consultants have walked the walk and spent time supporting some of the world's best-known brands.
Here's a taste of how we can help you:
Creating and executing go-to-market and product launch strategies and coaching you on how to get your entire company to rally round it.
Auditing and implementing everything from your company's narrative and persona documents to your positioning and messaging.
Analyzing, developing and iterating your voice of customer process and strategy.
Supporting your product marketing recruitment and interview strategies.
Building a platform for employee training, mentorship, and continued professional development.
Optimizing your sales and product adoption funnels.
Structuring your product marketing function and ensuring alignment and buy-in across the organization.
Supporting the creation and execution of partnership strategies and/or company acquisitions.
Creating your marketing and sales assets, including, but not limited to: landing pages, video scripts, blogs, case studies, product guides, battlecards, and competitor comparisons.
We know no company, team, or product is the same though, and so neither are our packages.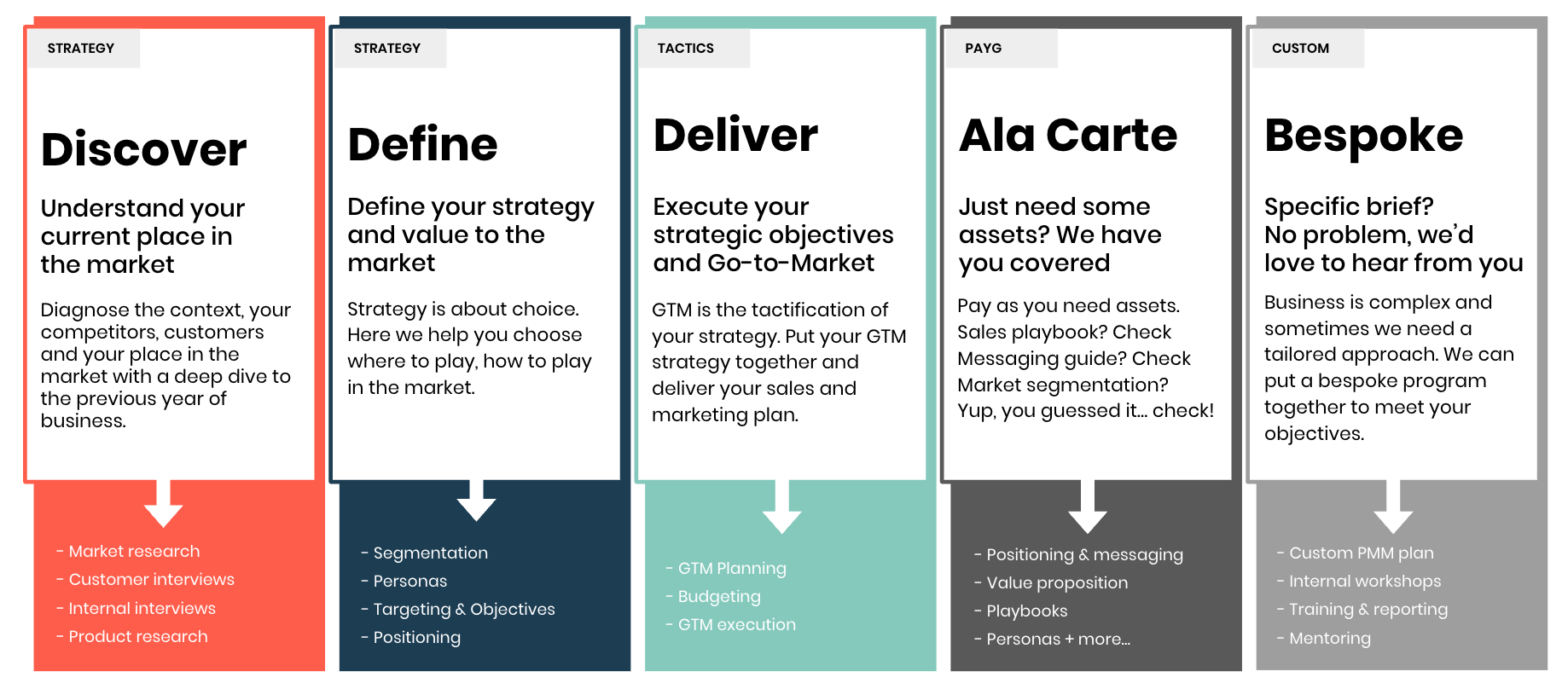 Ready to chat? Book some time in the calendar. 👇
Meet the team.
Our consultant team's made up of some of the most experienced and skillful brains around from orgs like Microsoft, Uber, Adobe, Unbounce, Xbox, Amazon Web Services, and more, and when we're pulling your proposal together, we allocate consultants based on your requirements and their expertise.
How we work.

Step 1:
Everything we do is bespoke to your business so step one involves joining us on a call and hashing out your objectives. Once we understand your unique goals and challenges, we'll organize an introductory meeting and audit.
Step 2:
Based on your requirements, we'll then form your consultancy team and provide a clear plan of action, timeline, and quote.
Step 3:
Is time to get to work. We'll become an extension of your team and deliver on your proposal, providing updates and total transparency every step of the way.
FAQs

Q: How does your pricing work?
A: We price on a per project basis and every quote we provide is 100% unique.
Q: Do you work remotely or on-premises?
A: It depends. If you want your product marketing consultant to work onsite and we have a consultant local to you, this can absolutely be arranged. Alternatively, all our consultants are uber experienced in working remotely, so there needn't be any geographical barriers.
Q: Is there a minimum or maximum term for your consultancy agreements?
A: The minimum duration for any of our agreements is three months. We don't have a cap on the maximum duration.
Q: Can I choose my consultant?
A: When we're pulling your proposal together, we allocate consultants based on your requirements and their expertise. If, however, you're for whatever reason not happy with the consultant(s) you've been assigned, we can provide alternative options.