Strategic product marketing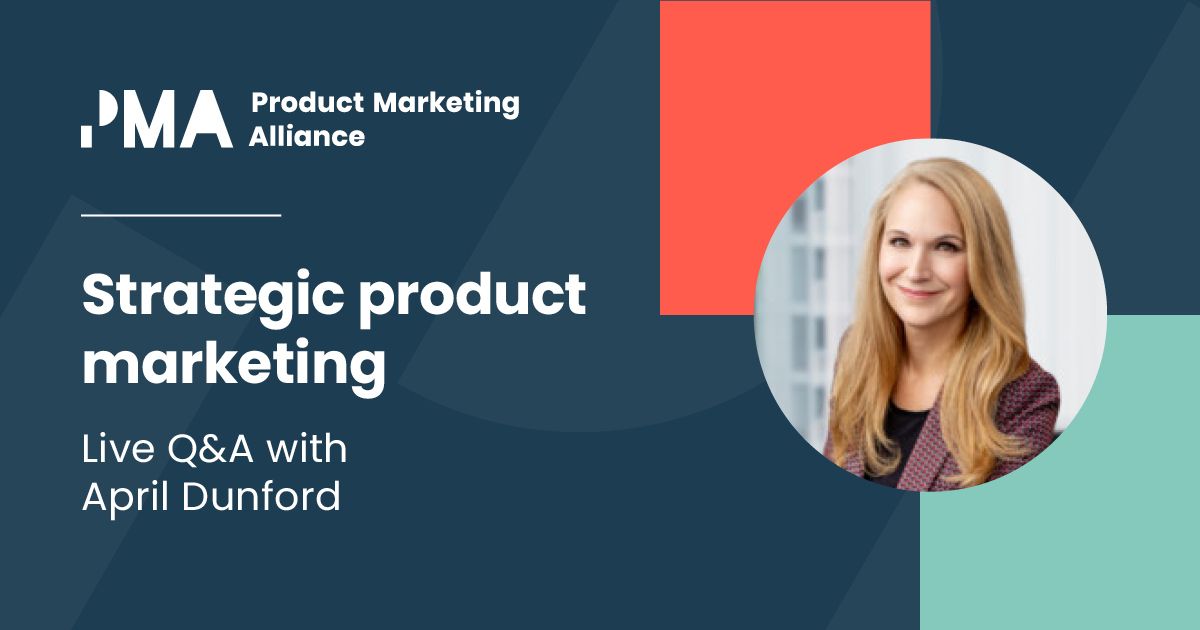 Ever wondered what makes positioning maestro April Dunford so obviously awesome?
Well, Tuesday, October 6th is your chance to find out. April will be hosting a two-hour session for you to pick her brains on all things product positioning, arming you with tons of tips to take back to the (virtual) office.
The key deets:

When: OnDemand
Duration: 2 hours
Start time: Now
Where: Online
How much: $99

BOOK YOUR PLACE

Having positioned products as an executive inside orgs like IBM, Siebel, Tulip Retail, and Janna Systems, April is now the world's leading expert on positioning for tech companies. She literally wrote the book on positioning.

But, success breeds questions, and us product marketers have TONS of them. On the day, April will work her way through your backlog, and we'll be ensuring you have a top-notch networking experience with 100s of like-minded peers, too.
Why attend?

Get answers tailored to your questions
Get deep into the realms of your product marketing strategy
Learn from other people's positioning solutions
April's a busy lady, live face-time like this is rare 🤷🏻‍♀️
Connect with PMMs all over the world - before, during, and after the event
Walk away with trusted advice from the best in the business
Plus a guest appearance from...🥁

Marcus Andrews, Group Lead, Product Marketing, at HubSpot

An established name on the narrative design scene, Marcus will be making a special appearance to talk about - and answer your questions on - why you should do great positioning before embarking on narrative design.

BOOK YOUR PLACE