Need specialist support to promote your product?
You're in luck.
We're in the game for one reason, and one reason only: to elevate the role of product marketing.
And that includes supporting innovators weaving their magic. That includes you.
From budding businesses to established enterprises, our Community Partnerships options offer tailored packages to suit all needs and budgets and help you propel your product to the peak of its powers.
So, let's address the burning question… 🔥
What do we bring to the table?
In short: a helluva lot.
We're rolling in resources designed to put your product in the spotlight and can offer you a slice of the pie: from webinar sponsorships and podcast advertisements to access to virtual summits and spots in our weekly newsletters (and more!), we've got something for everyone, and that's a guarantee.

With 1,000s of product marketers accessing our material daily, we challenge you to find stronger support.
Trust us, it's a pointless exercise. 🤷‍♂️
Here are just some of the orgs we can put you in front of: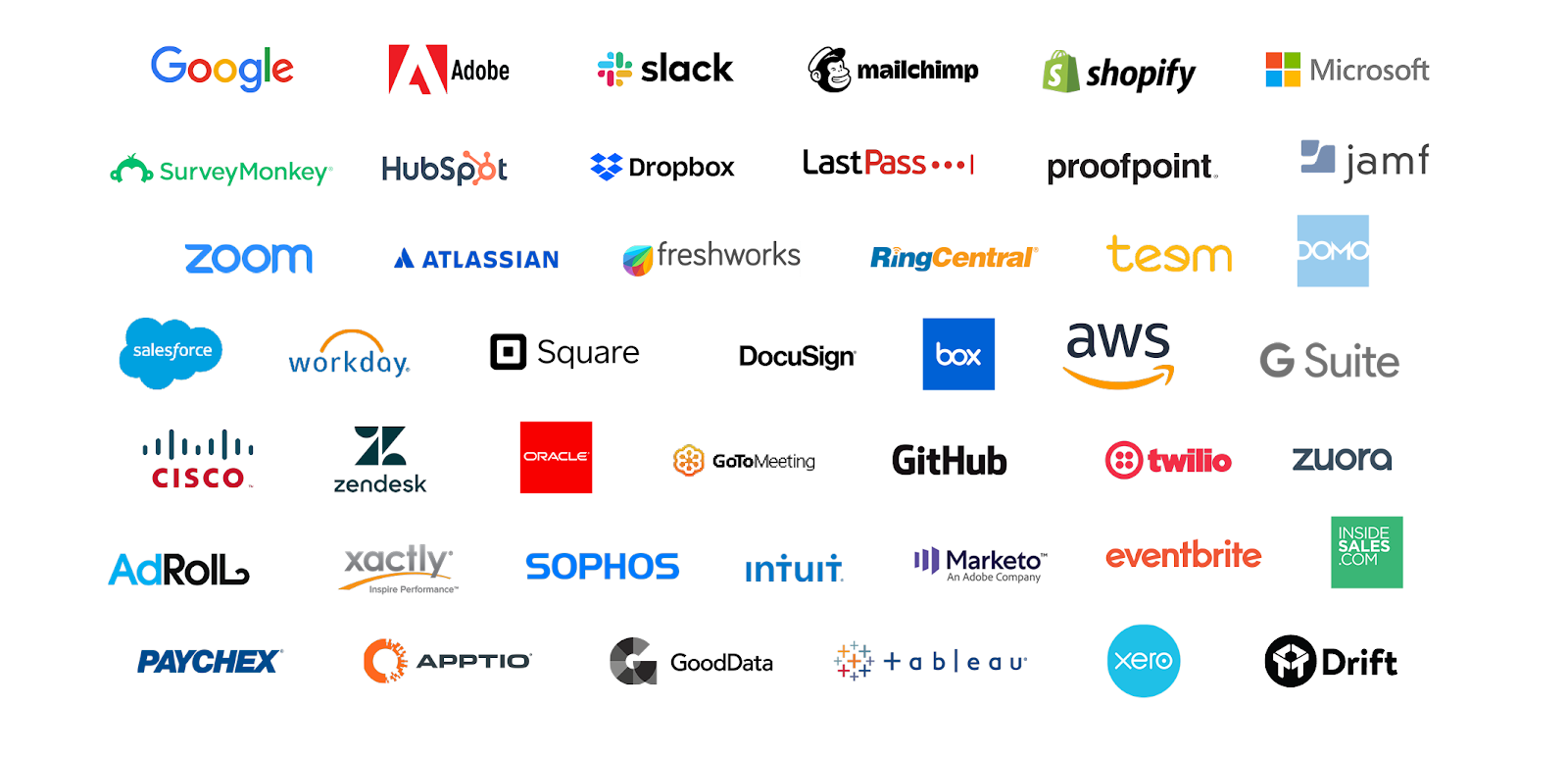 Annual pricing
Our Community Partnership opportunities present partners with invaluable access to branding and lead generation opportunities for a 12-month period.
Think our services are out of your budget?
Think again. 😉
We live by a general rule of thumb: never leave a brand behind.
So, we've tiered our costs to make our expertise accessible. Key info is available in our media pack.

P.s. If you wanna spread the annual fee over the course of a few months, that's absolutely an option, too.
Here's a whistle-stop tour of the options available:
Tier 1 - Discover
Juggling a budget of $20,000+ a year?
Then tier 1 is perfect for you.
Whether it's a mix of content pieces or Slack spotlight in our weekly newsletter, we'll be sure to maximize your brand exposure.
Tier 2 - Grow
Looking for a little more bang for your buck?
Tier 2 is aimed at sponsors aiming to spend from $40,000/year.
As well as the branding opportunities in tier 1, tier 2 partners also get lead generation opportunities, whether it be a webinar, content pieces, or whitepaper syndication.
The ideal solution for those who love the limelight.
Tier 3 - Scale
Tier 3 is the creme de la creme - the ultimate offering, presenting access to a wealth of opportunity.
Investors spending $100k/year and above can expect a breadth of lead generation opportunities, every single month; from webinars to newsletters, we'll arrange content accordingly, depending on your preferences.
Tier 3 partners will also be given the opportunity to get involved with PMA events, collaborate with us on our whitepaper and ebook reports, and take the title of our community partner.
Presenting our wildcard… 🃏
In it for the long-haul?
We have an exclusive, 3-year annual option available for prospective partners hoping to seal the deal and work with us across a sustained period.
A truly bespoke option, we'll consider your personal objectives and growth plans for each year.
Tempted? Get in touch with Caitlin, our Commercial Manager, on caitlin@pmmalliance.com for more info on all four options.