Wanna get yourself Go-to-Market Certified, but unsure how to ask key stakeholders to open their wallets? 💵
Sure, it can be awkward asking those in charge to fund your career development. So, we've popped together a handy resource that'll allay your fears and do the hard work for you. 😁
Copy and paste this email 👇 (or download this doc), fill in the gaps, and send it to your boss.
Fasten your seatbelts; you'll be riding the Go-to-Market express in no time. 😎
---
Hi [insert your boss' name],
I'm interested in taking part in Product Marketing Alliance's Go-to-Market certification and would like to enquire if you'd be willing to provide the financial support for me to do so.
Go-to-market strategy is an essential part of product marketing, and is the underpinning strategy for successfully bringing a product to market. Not only is it important for delivering a value proposition to customers, but a robust go-to-market strategy will also ensure internal processes are streamlined and that everyone's efforts are aligned during the launch process.
Taking this into consideration, I'm keen to heighten my core understanding of the area, and I believe this course would be the ideal platform for me to do so.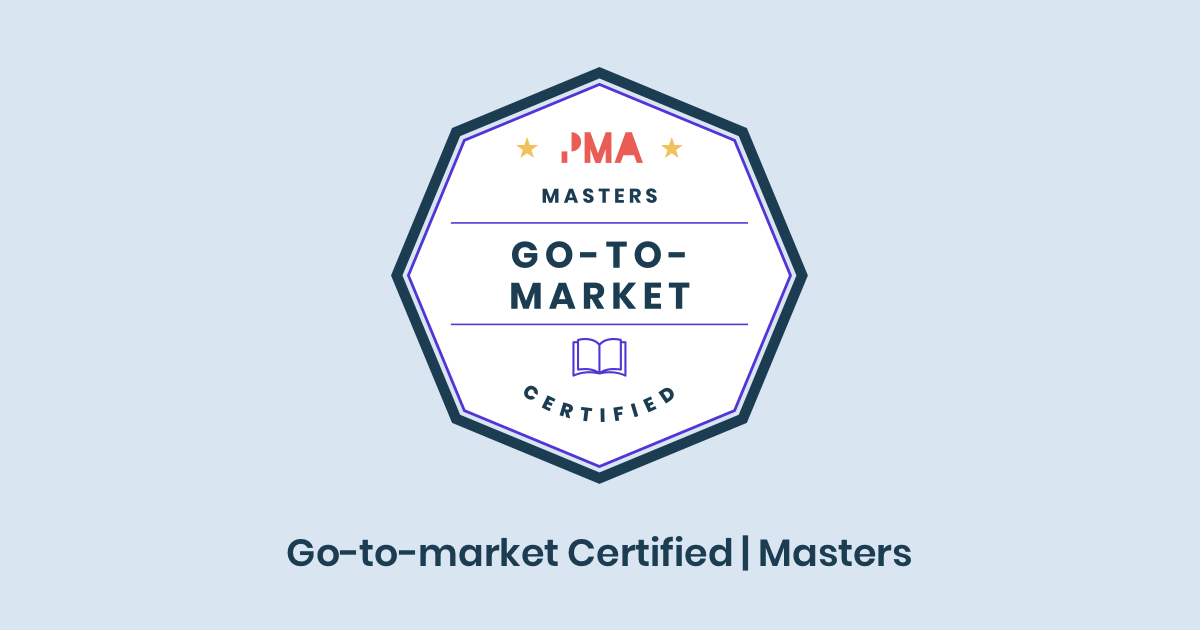 Product Marketing Alliance is a respected company within the field, and esteemed companies such as IBM, LinkedIn, and G2 have all recognized the quality of previous courses they've brought to the market.
The course is 100% self-paced and will help me grasp a proven product launch formula that is creative, collaborative, and repeatable. I will also be equipped with templates to facilitate a seamless GTM process, along with the know-how to tailor an ideal product blueprint that is best suited for  [company name].
The Go-to-Market certification includes specialist content created by product marketing experts and includes:
4 modules and 2+ hours of thorough training,
11 tried, tested, and vetted templates,
Coveted certification,
Unlimited access to course content,
48 exam questions to test and consolidate my understanding, and
Expert tuition from an expert in the field.

This brings me to my next point. Product Marketing Alliance's go-to-market course is delivered by Yoni Solomon, Chief Marketing Officer at Uptime. He's an expert in product launches, having accumulated years of experience in go-to-market strategy, constructing seamless product launch formulae, aligning teams in the launch process, and is highly respected within the industry.
I've taken it upon myself to research any other alternatives that may be available, and I can assure you, Product Marketing Alliance's go-to-market certification surpasses other options, offering exceptional value for money and impeccable content.
Here's one of their reviews from a previous student:
"This class is worth it! Yoni does an excellent job in taking you through the go-to-market process, and this is so important, beyond launch! He's sure to make pit stops along the way for real world examples and to hand out templates to make the lessons actionable. I highly recommend this class to help you achieve greater alignment within your org, and launch products with more confidence and continued success."
-Jerod Greenisen, Product Marketing Manager, at Optimizely
I have no doubt Product Marketing Alliance's go-to-market masterclass will give me and my colleagues the knowledge and tools needed to improve the current standards at [company name].
I'd be thrilled to discuss this exciting opportunity with you in further detail. In the meantime, you can find more details about what's included, the syllabus, as well an FAQ here.
If there's anything else you need, please let me know. I'd be more than happy to help.
Thanks,
[Your name]