A social media competitive analysis is a key component to developing a successful social media strategy. In fact, it's one of three elements that feed any strategy that I develop for clients. But what is competitive analysis and how do you conduct one?
What is a competitive analysis?
Simply put, it's an analysis of your competitors' activities in the social space:
Which channels/platforms they're on
What and how often they're posting
How they're engaging
What they do and don't do well
What's working and what isn't
How their activity compares to yours
You can see the template I use (and use it yourself!):
Download Social Media Competitive Analysis Template >
How to conduct a competitive analysis
In short, you spend time exploring all your competitors' channels (also called platforms or networks) and noting what you see. You should also do the same for your own channels, as it rounds out the analysis and better highlights where you should modify your social media strategy.
Determine which competitors to analyze.
Your first criteria should be whoever your biggest competitors are. After that, you want to pick at least one competitor who has a strong social media presence, otherwise, you miss the opportunity to see what content and activities resonate with followers in your space.
Decide which channels to analyze.
You need to analyze any network your competitors are on—even if you don't intend to join. Why? So, you're making an informed decision. The analysis may change your mind. And if you uncover little to no engagement in your space on the channel, then you have ammunition if someone asks why you've not opened an account.
You should also spend some time exploring any major channel not on the above lists, as well as niche channels, using keyword searches to make sure you're not missing any platform that's relevant to your industry. For example, while Houzz isn't a network I typically analyze for clients, I did for a friend who runs a local window installation business.
Gather data on each platform for each competitor and your company.
There are tools I use to gather some of the info (see the last section below), but spending time on their channels is the best way to really understand what your competitors are doing, what's working/not working, and where the opportunities are for you to outshine them. Experience it from an audience's perspective. Doing that takes time, but it's so worth it.
What should you look for besides the basics (followers, post frequency, engagements per post, etc.)? Dig deep into the details, such as the type of posts, the page setup, and how/do they respond.
If you're looking at Twitter, for example, you should look at their bio, cover image, video and photo usage, frequently used hashtags, who their top followers are, and who they're most engaged with, among many other things.
The template I offer at the end of this post includes a variety of elements to review and observations to make.
And at every step, make sure to grab screen captures so you can refer to them. That's why Snagit is on my list of tools. I love that software—couldn't do my analyses without it.
For example, when I was examining Aventi Group's social media activities in January 2019, I recommended they take the time to tailor posts to the channel vs. publishing the same post to every platform on the same day.
I captured their Twitter, Facebook, and LinkedIn posts to highlight what it looked like, and then shared an example of a company sharing the same article to multiple channels but with different copy and images. As the cliché notes, a picture is worth a thousand words.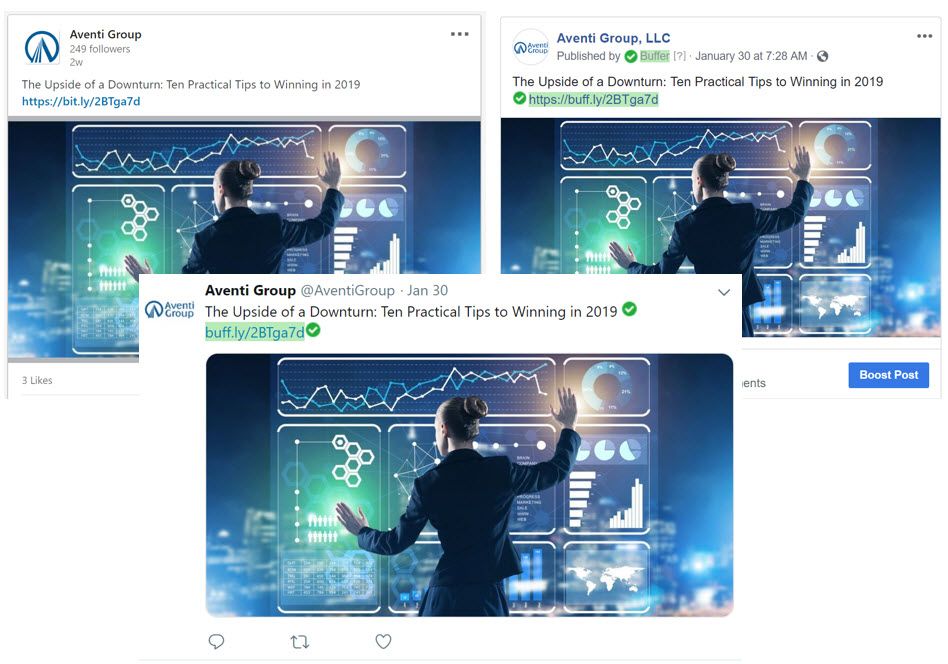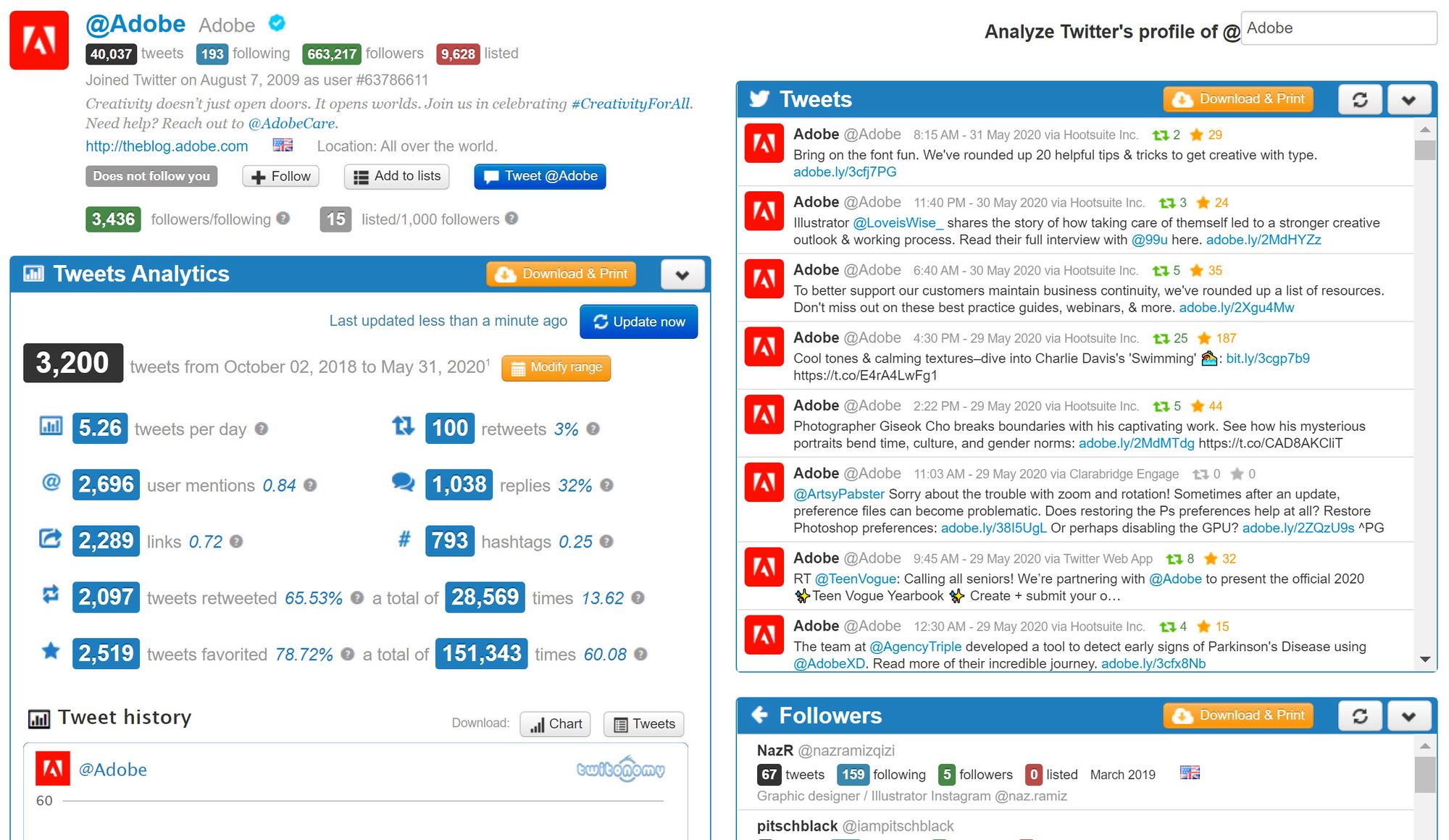 Evaluate the data and use it to inform your social media strategy.
As you gather the data, form value judgements about what you're observing. What do you see on your competitors' channels that are working?
Where are they falling flat? What about your own activities? Are there things you're doing well, and are there areas where you could take a page out of your competitors' book?
What Tools Can You Use?
There are many tools out there. Simply Google "free competitive analysis tools" to find a plethora of recommendations. My go-to ones are:
Buzzsumo: let's you see what content is working best on your competitors' blogs
Snagit: easy-to-use screen capture software with loads of capabilities
Social Mention: a way to gain some very high-level insight into sentiment analysis
Twitonomy: a great tool for Twitter insights—you'll not believe all the data available for free (a sampling is below)
Union Metrics: Twitter snapshots of activity around a Twitter handle, hashtag, or keyword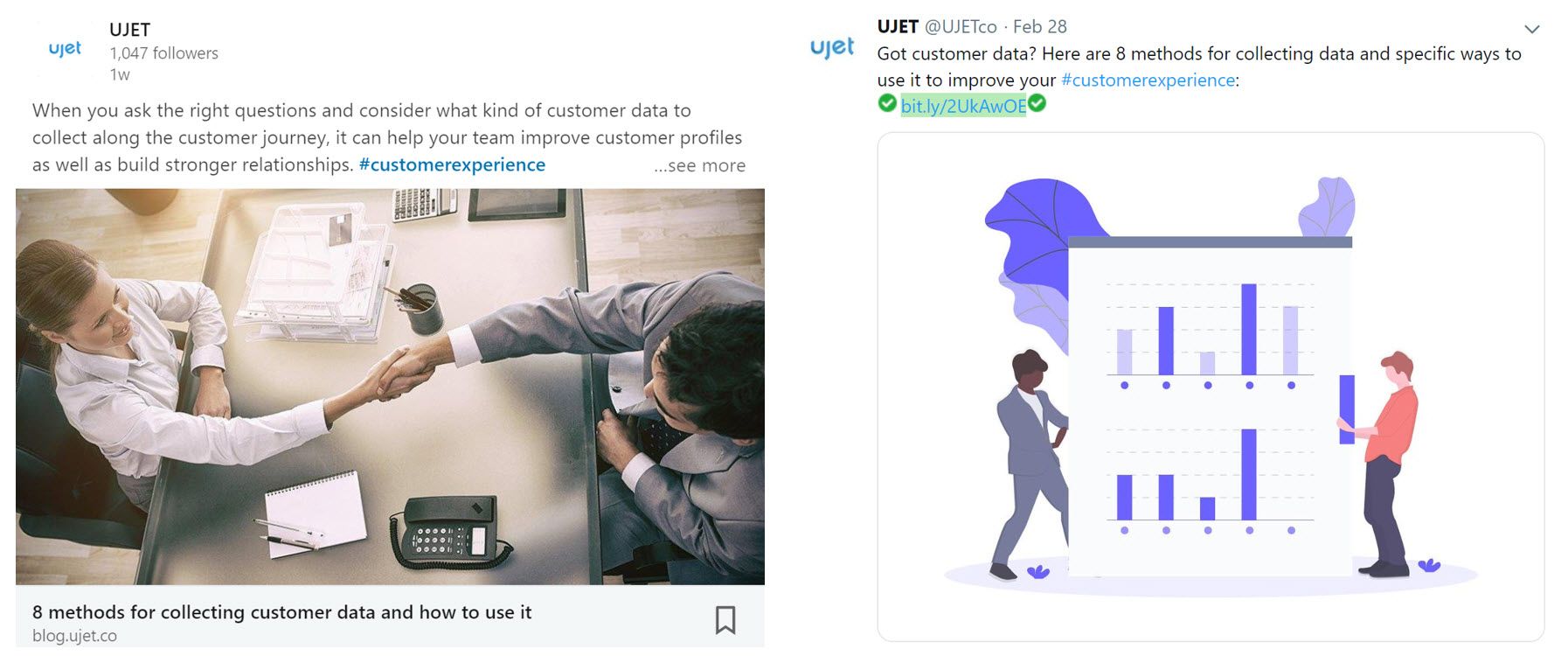 A template to organize your thoughts and findings is also helpful. Many of the free templates available are spreadsheet based (Google "social media competitive analysis template"), which is perfectly fine. I prefer using a document, because I like to capture a lot of post and page images, and a document makes that easier.
You can download the template I use below. It already includes widgets for Facebook, Twitter, LinkedIn, YouTube/Vimeo, Instagram, Yelp, blog, and website, and you can easily add other ones for Pinterest, Snapchat, WhatsApp, and others.
If you have any questions, just post them as a comment below. Meanwhile, happy analyzing!
Download Social Media Competitive Analysis Template >
Want to learn more?
Whether you're a startup battling incumbents or an established company that needs to remain a leader, knowing how to work with analysts will make product marketing that much easier.
Led by expert and Product Marketing Leader at Atlassian, Daniel Kuperman, the Analyst Relations Certified: Masters course is filled to the brim with awesome insights, informative and handy coursework tasks, and actionable steps you can take to completely revolutionize how you approach your relationships with your analyst team to give you that advantage.
This course will help you to confidently:
👊 Understand the different approaches to analyst relations based on your company's stage and team size.
🔥 Create a comprehensive plan of attack to engage with the right analyst firms.
🚀 Leverage best practices to succeed at analyst briefings and inquiries.
🤑 Ensure your company is well-represented in analyst reports and communications.
So what are you waiting for?
Enroll today