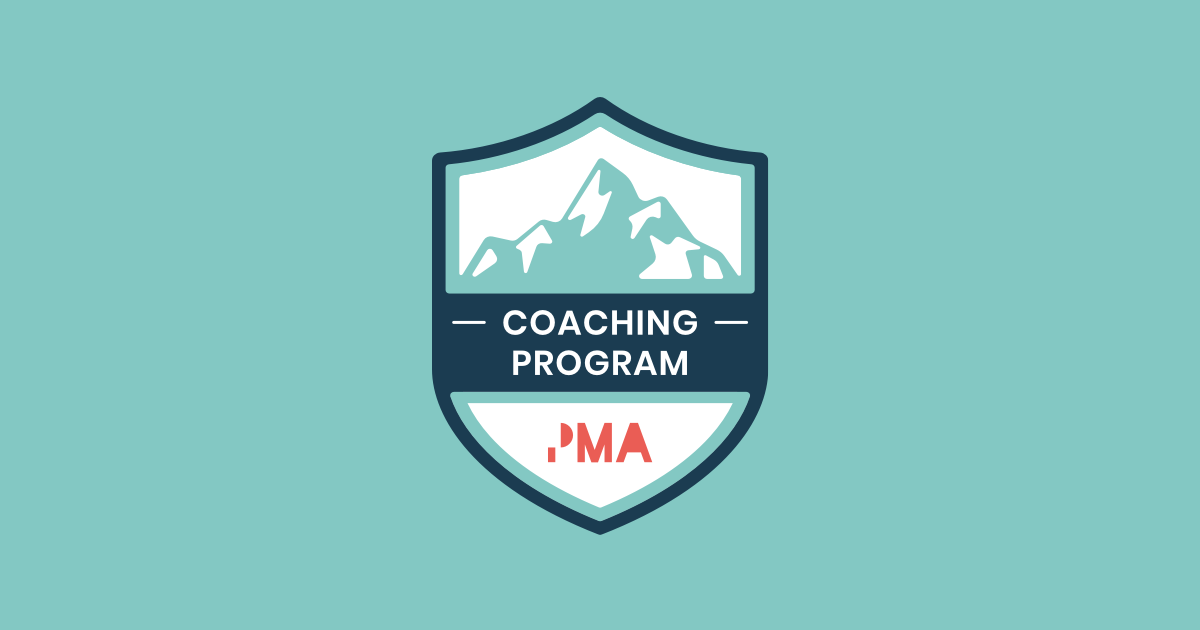 Unite with our experts. Develop your craft. Excel in the field.
Did you know, 70% of people who seek coaching benefit from improved work performance, relationships and communication skills? And 80% say coaching = increased confidence?
(Psst. If you need helping convincing your boss, 86% of orgs report they recouped their investment on coaching and more, too. 😉)
With the PMA Coaching Program, you can gain indispensable skills from esteemed industry professionals who work 1:1 with you, to help you achieve your goals.
Let us guide you to your PMM purpose
Whether you're a PMM newcomer or veteran, our line-up of product marketing pros come with years upon years of experience to help you reach your potential.
Replace negativity with productivity. Sub sour experiences with sweet, new beginnings. Oust self-doubt and instill inner belief.
Like a shining beacon, your PMA Coach will guide you, every step of the way.
Why get a product marketing coach?
Is your coveted promotion proving somewhat elusive? Our coaches provide bespoke guidance to help you hone your skills and achieve your ultimate aim.
Searching for your perfect PMM role, to no avail? Liaise with our coaches and pinpoint a role that instills excitement.
Apprehensive about an upcoming product launch? Overcome your fears, prepare with confidence, and blow the competition out of the water.
Struggling to step back and delegate to others? Discover how to alleviate your workload, and enjoy a conducive, healthy work-life balance.
Whatever your worry, goal or career objective, our coaches are trained to help you deliver.
Meet our Lead Coach
Ready to begin?
Get on the waitlist by sharing a few details.
Get matched with a coach and have an intro conversation.
If the fit feels right, you can agree to one of PMA's packages and schedule your first coaching session immediately.

How is coaching different from mentorship?
While at first glance coaching and mentorship seem similar, they are actually quite distinct.
With over 70% benefitting from improved work performance, relationships, and more effective communication skills after seeking support from a coach, the benefits are there for all to see.
Typically, mentorship relationships are informal and mentors offer advice based on their past experience in similar roles.
Coaching is not about giving advice. It is an intentional relationship and a space where people can gain clarity about their personal goals, understand what is standing in their way (both internally and externally), and then build a plan to achieve those goals. Coaches are trained to ask questions that drive learning and action, and they hold their clients accountable to the goals they set.
While mentorship can be helpful when knowledge is all that is needed for improvement, coaching creates a framework that can help people change perspectives and behaviors that are holding them back.
The PMA Coaching Program is only working with seasoned product marketers, so its coaches have the context, background, and real-world experience to meet product marketers where they are and understand the challenges they are faced with.