In our latest Product Marketing Alliance Member Spotlight, we chat to Zoe Yates, Director of Product Marketing & Customer Analytics at Cubic. We get her top tips on climbing the PMM career ladder right to the very top and find out how her extracurricular activities as a hockey coach influence her tactics and strategy has a team leader. 🏑
"In my spare time, I play and coach field hockey. My sport has taught me so many skills that I use in my daily role as a product marketer, including that we win as a team." - Zoe Yates
Over to you, Zoe! 🎙
---
What is the best thing about your role? And what is the most challenging?
I love the variety that comes from working in product marketing. It's a role that allows me to be innovative, express my creativity, and embrace my curiosity for data.
As product marketers, we're the glue between product management and marketing communications; we often juggle many tasks and work on multiple projects simultaneously. This can present challenges that require us to be excellent communicators and very organized.
---
Tell us more about the person behind the PMM...
In my spare time, I play and coach field hockey. My sport has taught me so many skills that I use in my daily role as a product marketer, including that we win as a team.
---
Advice for anyone looking to make it to the top of the PMM game?
Empower your team – I've always believed that great teams are built on trust. We have a framework and workflows in place to ensure consistency in our work, but I feel it's essential that team members have the freedom to do what's in the best interest of the product or business. Like a sports coach, I guide and advise, but I trust the team to make the right decision.
Build your network – The contacts we build in our business, market, suppliers, and customers are essential to being a successful product marketer. I was taught early in my career always to be approachable, and that trait has served me well while developing my network.
Communicate clearly – Communication is essential as a product marketer. We find ourselves communicating on many different levels, both within our business and outside of it. My top tip is to be mindful of who you're communicating with, their knowledge of the subject, and use only language you know will be understood.
---
If you could swap places with anybody in your company for a day, who would it be and why
I've worked hard over many years to be in a business role that I love; I'm thrilled where I am and honestly wouldn't want to swap places with anyone.
---
If you weren't a PMM, what would you be and why?
A paramedic – I've always been fascinated by the human body, enjoy helping people, and watch pretty much every medical TV series there is, but unfortunately, I don't like needles or blood.
---
Top tips on helping other teams in an org understand and appreciate what product marketing does?
I listen, and I seek to understand. I listen to the needs of the business, the product team, the marketing team, and the sales team. Once I know the requirements, I shape my messaging of product marketing to match the team needs.
---
How do you like to unwind after a super busy week?
My partner and I both have busy working lives. At the end of a busy week, we usually decompress by talking about our week with each other over a nice meal.
---
What's your favorite movie of all time?
There are so many films I like, but my favorite is Patch Adams starring Robin Williams.
---
What's the best thing about being a Product Marketing Alliance member?
PMA membership gives me an essential toolkit of knowledge, resources, and development opportunities. I've learned so much in such a short time being a PMA member, and the amount of content available from PMA is incredible.
---
Give a shout out to someone awesome you've met through the PMA community
Harvey Lee – Each week, Harvey hosts a drop-in webinar for PMA course members. During the webinar, attendees are encouraged to ask questions and access Harvey's encyclopedic knowledge of product marketing. The sessions are always engaging, informative, and great fun to be part of. Thanks, Harvey!
Find out more about Harvey in his episode on the Product Marketing Life podcast. 👇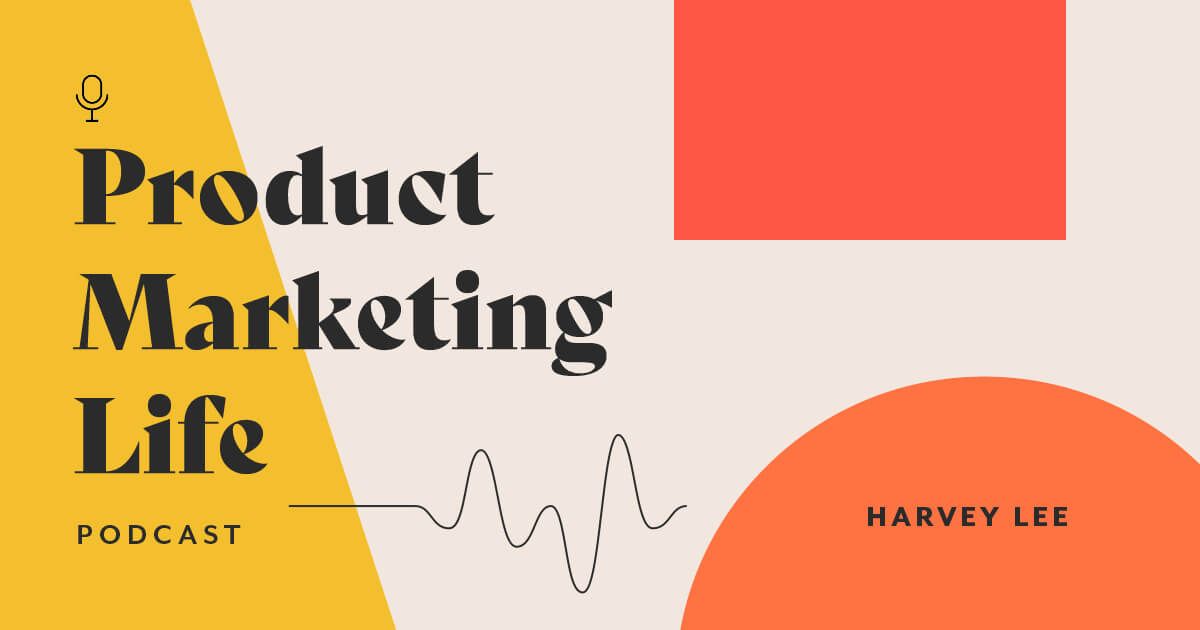 ---
Fancy another? We gotcha!
Catch up with Amit Alagh, Senior Product Marketing Manager. 👇
Stay in the loop with all of our Member Spotlights to find out more about the people behind the PMMs.