Looking to get product marketing certified but not sure who to go with? Here are a handful of reasons product marketers choose us over cough, cough, Pragmatic ... cough.
Move over Pragmatic and hello Product Marketing Alliance. I just went through the PMA Product Marketing Certification program, and I can truly say that it is the new standard when it comes to getting certified in product marketing. I've gone through Pragmatic and I've gone through PMA, and in my opinion, PMA wins hands down.
Not only is the actual certification program more rigorous and engaging, but the supporting materials, templates, videos, and other industry tool-chest items are product marketing gold in their own right.
When you look at the PMA as a whole including their certification program, their membership plan, their industry events, their content and their incredibly active Slack community of over 10,000 active users, there literally is nothing in the market today for product marketers that even comes close to comparing to the PMA.
Scott Bamford, Director of Global Product Marketing at WorkForce Software
(P.s. Head here for TONS more testimonials just like this.)
What PMA brings to the table.

Until you've taken the course for yourself, you'll never truly understand the value Product Marketing Core has to offer. However, until you do, here are the highlights:
👩🏼‍🏫 11 modules
📒 101 chapters
✅ 128 exam questions
👋🏻 1 live session a week
🛠 30+ templates & frameworks
🔖 PMMC® certification
The head-to-head you've been waiting for...

While it's not in our DNA to enter a like-for-like comparison, it's kinda our job to do our course justice 🤷🏻‍♀️, so here it goes...
Product Marketing Core vs Pragmatic Institute Foundations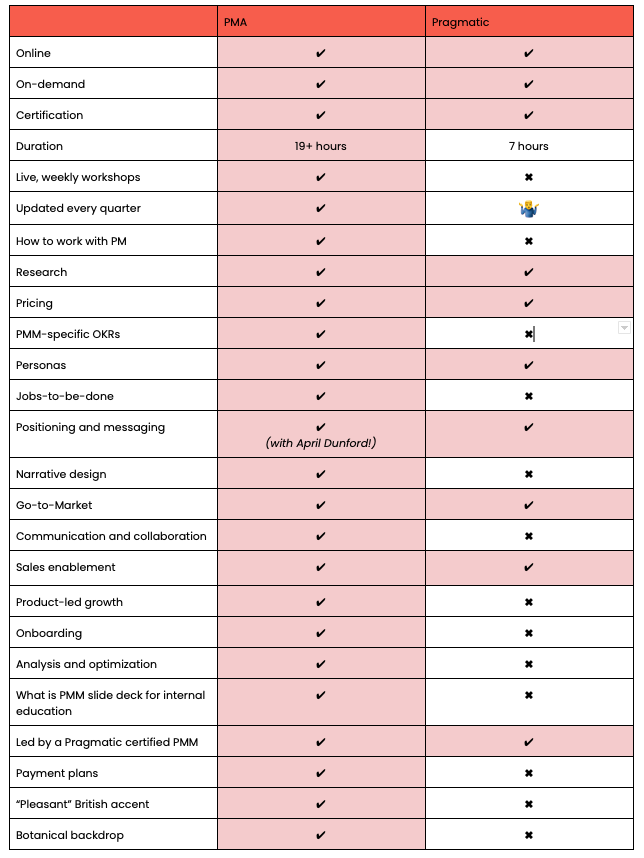 And the reasons don't stop there. With a community pushing on 30,000 PMMs (the biggest in the world, by the way, 💁🏼‍♀️), we have exclusive and unlimited access to the burning questions and problems product marketers are facing today - and, of course, all this intel is fed into our course content.
The battle of the frameworks
Product marketing's one of those industries that has frameworks coming out of its ears, but among all that is the motherboard.
The framework of all frameworks that guide how PMMs get from A to Z.
That illustrates just how much work goes on behind the scenes. And that acts as the North Star for product marketers new and old.

Here's ours:


And here's you know who's...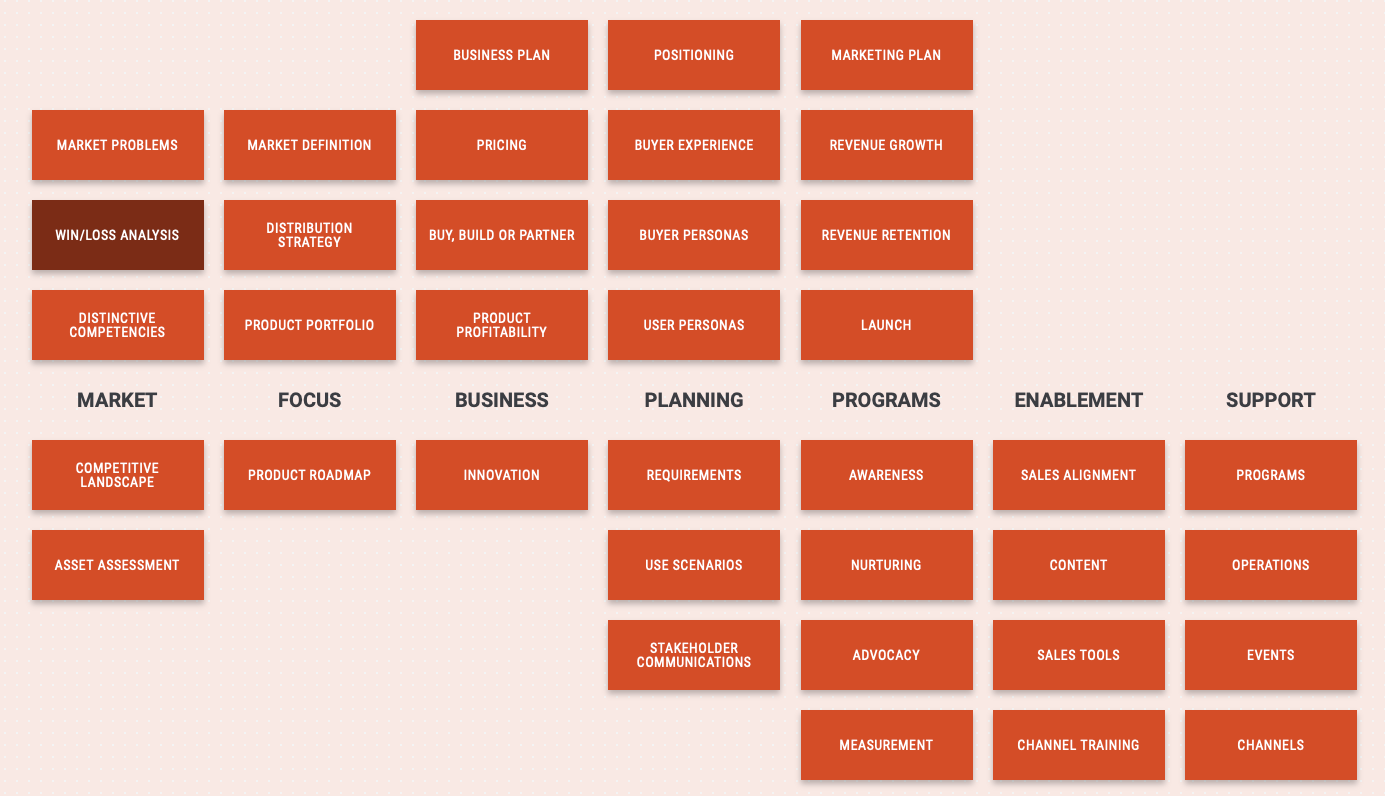 But here's why people think ours kicks ass...
"We're no longer boxed in! We can drill down with core!"
"This is such an amazing resource, thank you! Representing the role of PMM in a circle shows how fluid the role is."
"This is an amazing visual representation - kudos!"
"It's hard to sum this up into one slick visual - but you did it! Awesome to see Narrative Design in there!"
"It explains our jobs, the way we see the world around us, and what we're passionate about in getting a product out there. I'm now dreaming of it up my living room wall (and office as soon as we're back) in an A0 size. Thank you!"
You make a compelling case, but I want to know more…

Don't worry, we've got plenty of ammunition left to give. 😉
Here's a flavor of the product marketers and organizations who've already trusted us with their certification: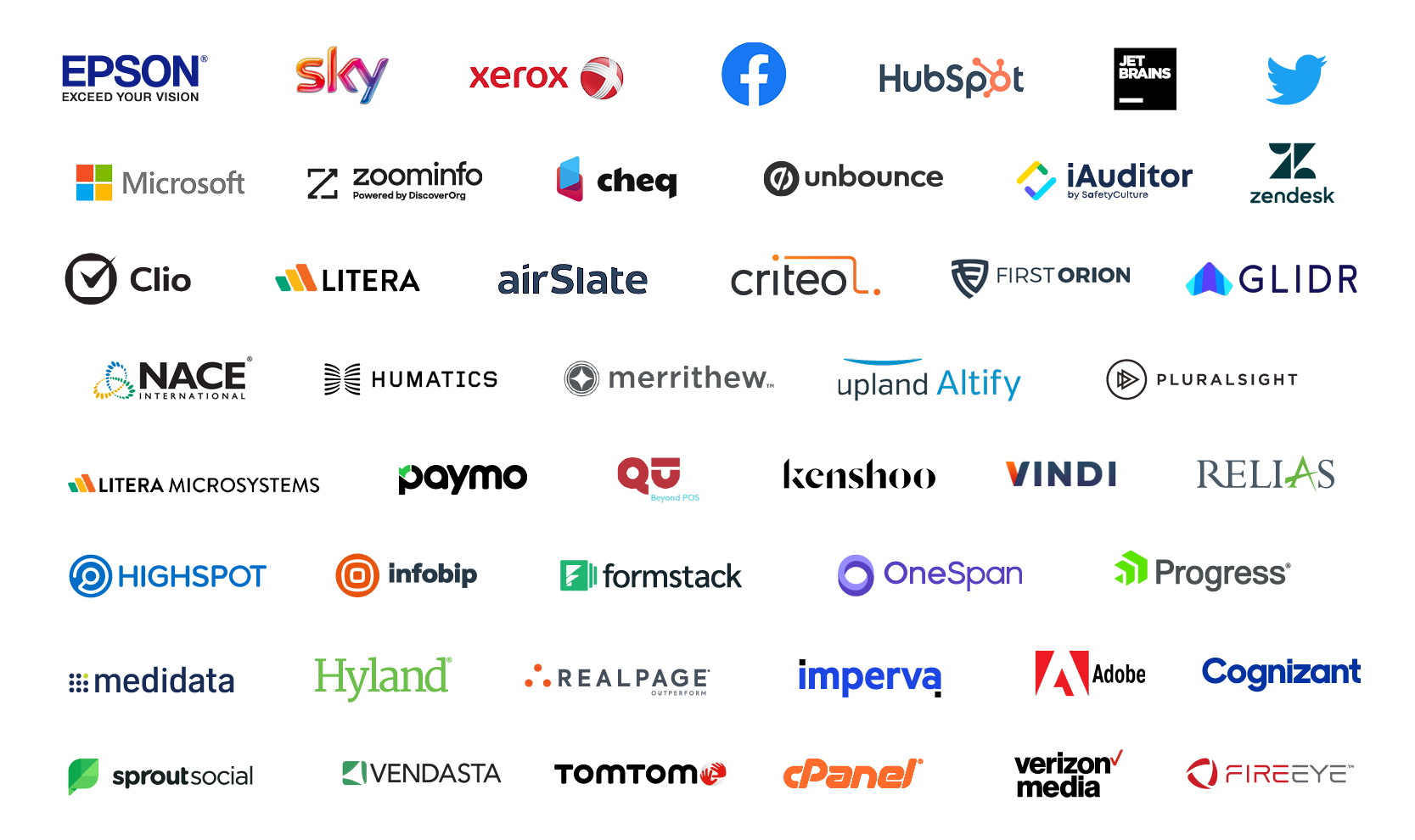 Here's a snippet of course footage taken from our positioning module:


And here are a few more ego-boosting words from now certified product marketers:
"This course is a great source of knowledge for product marketers who want to gain a holistic learning experience. Once completed, they will be equipped with theoretical notions and practical tools that will definitely create the right conditions for their success."
Maria Luisa Liuzzo, Global Product Marketing Manager at Veeam Software
"PMA has done an outstanding job putting together a strong curriculum that is easily consumable and highly relevant across career levels and industries. Anyone who is either considering or already immersed in a career as a PMM would be smart to enroll."
Traci Campbell, Snr. Manager, Business Marketing at Kinesso
"I would highly recommend getting certified as a PMM with the PMA, it covers the duties and skills that a PMM is required to have no mater where your business is in the product lifecycle. This is a great course that should be in every PMM's toolkit."
Genson Glier, Head of Growth at Storipress
"The PMM Core Certification is all-encompassing and highly valuable for new or seasoned product marketers. Whether you're a PMM in a startup, mid-market, or enterprise environment, there's a lot of value for you here."
Andrew McCotter-Bicknell, Head of Competitive Intelligence at ClickUp
"Great course, providing actionable and practical learnings on what it takes to become an effective product marketer."
Kenny Adegbulu, DTC Brand Manager at BRANDED