PMM Scholar Program | Sub-Saharan Africa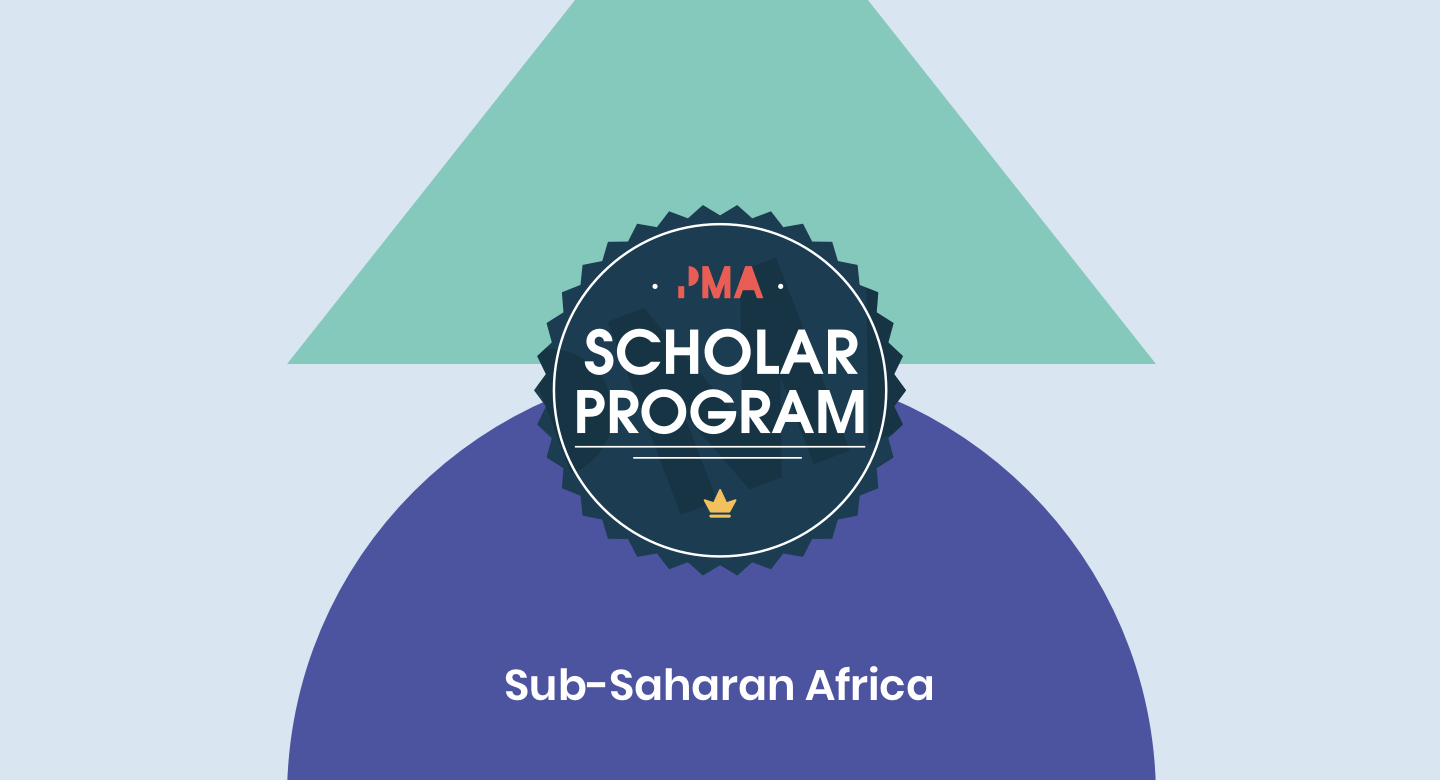 Looking to enter the wonderful world of product marketing? We can't say we blame you - it's a great place to be. Getting your foot in the door can be tough though, which is why our dedicated Sub-Saharan Africa Scholar Program was born.
I'm listening, tell me more…

Once a quarter, every quarter, we open the doors to 25 new or aspiring product marketers and put them through a part-time, 12-week program. By the end, you'll have all the knowledge, tools, and training needed to start a successful career in product marketing.

But it doesn't stop there.

By being part of our Scholar Program, you'll automatically be put in front of leading hiring companies, primed to kickstart your career in style.

What you'll get from us

🔖 Product marketing certification (providing you pass the exams)
👩‍💻 Live, weekly workshops with industry leaders
✅ Marked, practical tasks to test your learning
👣 A platform to build your personal portfolio
🌎 Exposure to some of the world's biggest brands
🔥 Official accreditation from the industry's go-to association (aka, us!)
🆓 All of the above for free (worth $3,500 RRP)
What we need from you

💯 Nothing short of 100% commitment from start to finish
⬆️ A willingness to go 'above and beyond'
😍 Proven passion for getting into the product marketing field
And that's it. We ask for a little, but we give it a lot.

Before we get into the finer details of how it works, let's introduce you to your potential, future instructor.
Meet: Mathew Sedze
Mathew's part of TikTok's Product Strategy and Operations team as a Product Marketing Manager and before joining TikTok, he spent five years as a PMM at Facebook.
He joined Facebook as part of the expansion team in Sub-Saharan Africa based out of Johannesburg and later relocated to Dublin, Ireland, where he covered Middle East and Africa focusing on Turkey for the past year.
Mathew's mission is to train and mentor the next generation of talent on the African continent that will have a large global impact. He's intensely motivated to build and take to market the next generation of digital business models.
How does it work?

Step 1: apply to be a scholar

Like we said a little earlier, our places are limited and we only recruit 25 people a quarter, so we wanna make sure each of those 25 scholars is the perfect fit for our program. To do that, we ask everyone interested to provide us with:

An up-to-date resume,
Short video letting us know why you want to enroll,
Your answer to the all-important "Why you?" question, and
Which intake you're applying for.

Please ensure your application includes all of the above and specify within your email that you're applying for the Sub-Saharan Africa program (we have multiple programs running at once). Due to the volume of applications we get, we don't have time to chase individuals for missing parts; if you miss something out, you won't be considered for the program.

Step 2: save the date

As you can imagine, we receive a lot of interest in this program year-round and so we only respond to successful candidates. If you're one of the lucky 25 though, you'll hear from us within a couple of weeks with key info like:

When the program begins,
The dates and times of your weekly workshops, and
What we need from you before day one.

Among a few other admin-y type bits.

At this point, we'll need you to confirm whether you're in.

Psst. Don't be too disheartened if you don't hear back from us, you can always apply again next quarter!

Step 3: put in the work

The role of product marketing is varied and so our program is too. Each week, we'll be honing in on the core skills and competencies required to nail the job, and there'll be a real mix of self-paced, practical, and live elements to get involved with.

Here's an overview of the program's curriculum:



Remember, you get out what you put in. We promise to put you in front of globally-known organizations, but only you can wow them. All your exams will be marked, practical tasks reviewed, and workshop involvement overseen by both us and your potential new boss, and this is where that 'above and beyond' attitude we mentioned earlier will pay off.

P.s. Our standards are high and this is reflected in our exam criteria. The pass rate is 90% across the board and anything lower than that doesn't get you Product Marketing Certified, we're afraid.

Step 4: wait for the offers to roll in

At the end of the program, you'll be put into an exclusive recruitment pot with the rest of your scholars to be headhunted by orgs near and far.

To help them make their decision, we'll be providing all hirers with your:

Exam score,
Practical task,
Attendance rate,
Involvement in the weekly workshops,
Salary expectations,
Application video, and
CV and cover letter.

Which offers you accept will be up to you and if none of the ones via our private portal tickle your fancy, remember, there's nothing to stop you from getting out there and hitting the job boards too - having this program, your certification, and our name on your resume will do wonders for your applications, we're sure. 😉

Still interested? Then scroll back up to step one and get to work on your application!
Our program's packed with scholars from institutions like...