Positioning is key to finding your product's place in the market.
Defining what makes your product different from the others on the market is the only way you can get your messaging on point and effectively communicate your product's value to your target market.
Listen to us wittering on! You know this already 😉 , it's the reason you're on the hunt for the perfect template, and it's the reason we're offering you a free positioning template. Well that and because helping out PMMs is what we do here at PMA.
Fill in this super short form and it's all yours:

Like this template? Well we have about 40 more for you to access in our membership plan.
From business case templates to launch checklists, win-loss question master lists to onboarding frameworks it's all there, and more! And the best part is, every single template and framework available on our membership plan has been reviewed and approved by product marketers from organizations like: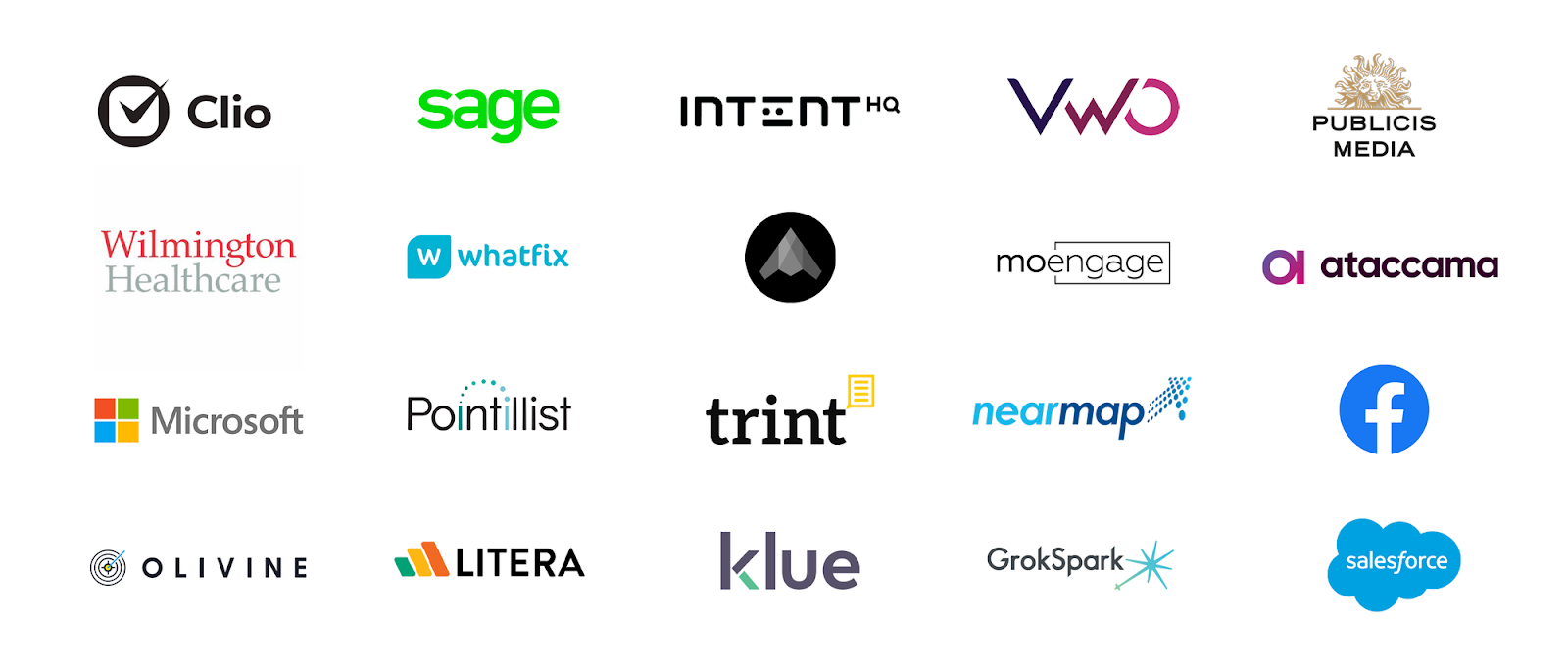 We're here to ensure PMMs have the most up to date, insightful resources at their fingertips whenever they need them.
Don't just take our word for it…
"PMA became the most useful resource as I transitioned into Product Marketing. Whether I'm looking for a positioning framework, or articles on how to best define my role to internal stakeholders, or Q&As with experts in the field, PMA has it all!"- Sebastian Cevallos, Product Marketing Specialist at Merrithew