Product Marketing Misunderstood
Applying common product marketing principles, this book is the only armor you need to ensure internal stakeholders just get the role - and value it.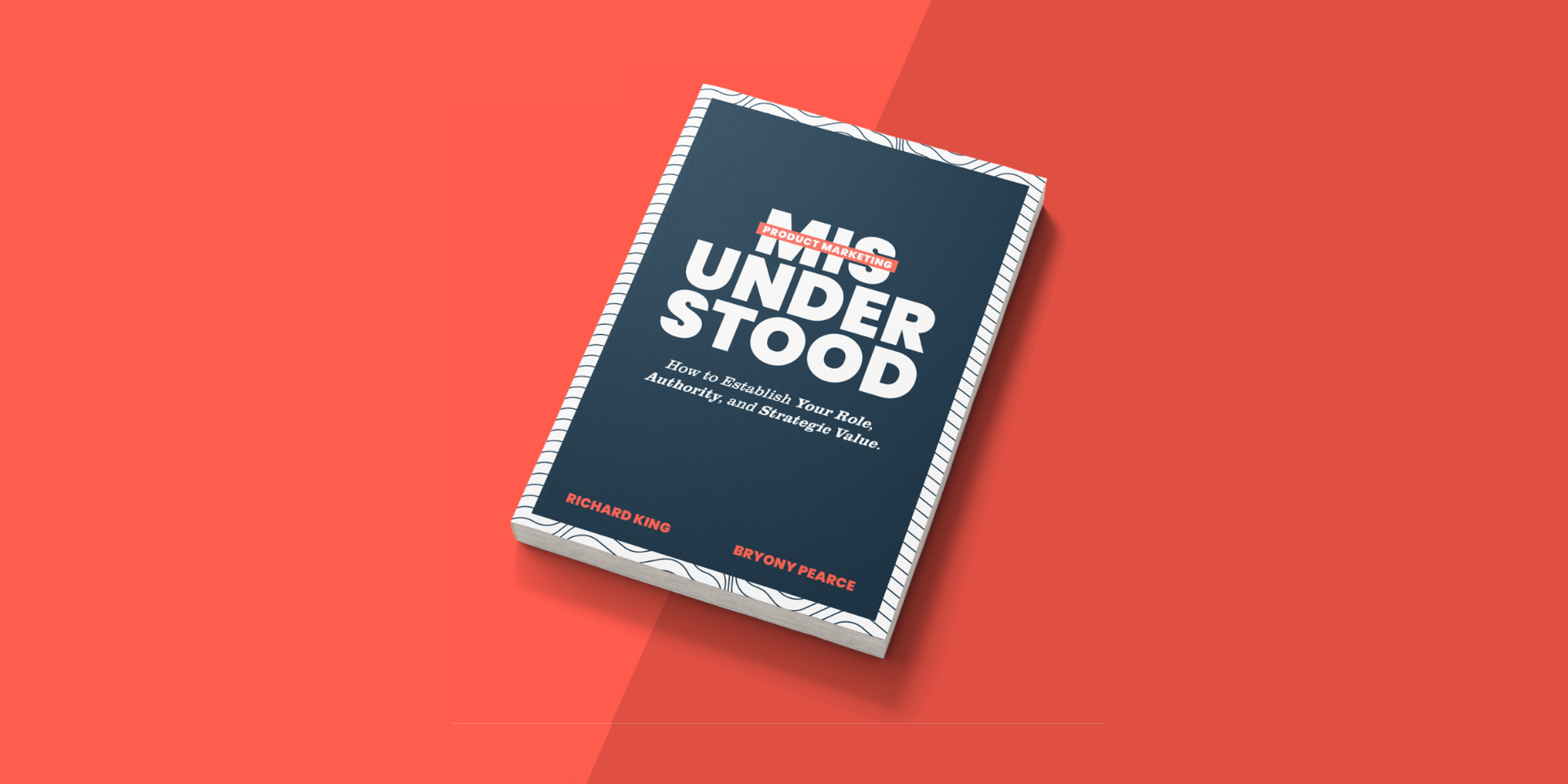 Product marketing is the strategic linchpin behind a company's growth. We know that, you know that, but do your colleagues?
Product Marketing Misunderstood will equip you with the first-hand knowledge, techniques, and stories needed to amplify your role, establish your authority, and elevate your strategic value.
We'll show you how applying product marketing principles to your role will translate into giving your colleague the ultimate 'aha' moment.
Want to be understood? Read Misunderstood.
Why this topic?
Whatever country you're in, customers you serve and products you sell, we've learned there's one universal pain-point in product marketing: people just don't understand the value of the role.
​
But we're on a mission to put an end to that. Reversing the roles and using industry-wide PMM principles - like positioning, research and customer segmentation, this book unravels how you can elevate the role of product marketing in your company.
By the end of this book, you'll have the ultimate toolkit to present a formidable product marketing force and position your role in a way that quite simply cannot be misunderstood.

What can I expect?
A lifelong reading resource you can use to position yourself and your role in the best possible light. Page after page is packed to the rafters with real-life, practical advice and tips you can employ when communicating and collaborating with your colleagues.
You know product marketing works for customers. It's time you applied the tricks of your trade to benefit you.
We're sure you'll relate...👇
Words like these are why this book was born.
You're not just a slide deck builder. You don't just make things look pretty. And you're certainly not just an extension of the marketing department.
You're a driving force behind your company's movement - it's time to make sure they know it. 😉
About the authors
Richard King
Richard King is the Founder & CEO at Product Marketing Alliance, the number one product marketing community. In just two years, the PMA has grown to 60,000+ members, boasting multiple accredited certifications and partnering with renowned brands like Microsoft, TikTok, Salesforce, Gong, Intuit, and Google.
Bryony Pearce
Bryony Pearce is the Alliance's Chief Marketing Officer. She's been with the company since day one and has built the content, course, and membership offering from the ground up. Establishing key definitions, frameworks, and standards, Bryony has been a key proponent behind PMA's mission: elevating the role of product marketing.