March 24, 2023, | Get this weekly Slack newsletter direct to your inbox
🔥 Fresh content 🔥
On the PMA platform, we covered the following:
💭 Are you involved in GTM in your organization?
Whatever your contribution to Go-to-Market, we want to hear from you!
With this year's State of Go-to-Market survey, we're doing things differently. There's no one team that makes up a GTM strategy, which means a comprehensive Go-to-Market report can't focus on just one team either.
With this report we're focusing the spotlight on you, the people who make Go-to-Market happen, to ensure your peers understand your responsibilities and challenges in the GTM process. Because when you're all speaking the same language you'll be able to Go-to-Market better, together.
---
📣 Events 📣

🇺🇸 Product Marketing Summit Denver | April 5-6, 2023
🇳🇱 Product Marketing Summit Amsterdam | May 10-11, 2023
🇺🇸 Product Marketing Summit Las Vegas | May 24-25, 2023
🇺🇸 Product Marketing Summit Seattle | June 15-16, 2023
📢 Submit a proposal to speak at Product Marketing World 2022
🎤 PMM Talks
Learn from PMM leaders in the field in our live sessions.
🎤 PMMnow
Powerful content - streaming once per week, every week.
🎤 Meet-ups
In-person events with product marketers from all over the globe.
🎤 Leadership meet-up
Connect with your peers in this closed group and build your leadership skills.
---
💡 Spotlight 💡
🚀 Join the next wave of product marketing leadership.
Enrollments are now open for the next cohort of our Leadership Accelerator program.
Take the first step on your path to becoming an exceptional product marketing leader when this eight-week program kicks off on May 8.
Walk away with:
🏅 Knowledge, tools, and templates ready to build a successful product marketing strategy.
💡 Insights from the likes of leaders at Uber, Unbounce & LinkedIn on how to build, structure, and scale PMM teams.
💰 Tried-and-tested strategies for pricing and budgeting that make an impact.
💪 Skills to influence people, handle objections, and tie PMM to revenue.
📈 A plan on how they can progress in their career and into the C-suite.
---
🍻 Meetups 🍻
🇺🇸 PMA Fort Lauderdale
March 30 | Funky Buddha | 7:00pm EST
📮RSVP here

🇺🇸 PMA San Francisco
March 31 | Charmaine's rooftop | 6:30pm PST
📮RSVP here

🇳🇱 PMA Amsterdam: PMM Company Tour: Channable
April 6  | Channable, Utrecht | 17:00 CET
📮RSVP here
🇺🇸PMA Boston
April 13 | TBA | 7:00pm EST
📮RSVP here

🇩🇪 PMA Berlin
May 4 | TBA | 7:00pm CET
📮 RSVP here

🇺🇸PMA Denver: Book Club
June 14 | Zeppelin Station | 6:00pm MST
📮RSVP here
🎉 Huge thank you to our PMA Ambassador Adam Miller for leading our LA meetup on Thursday!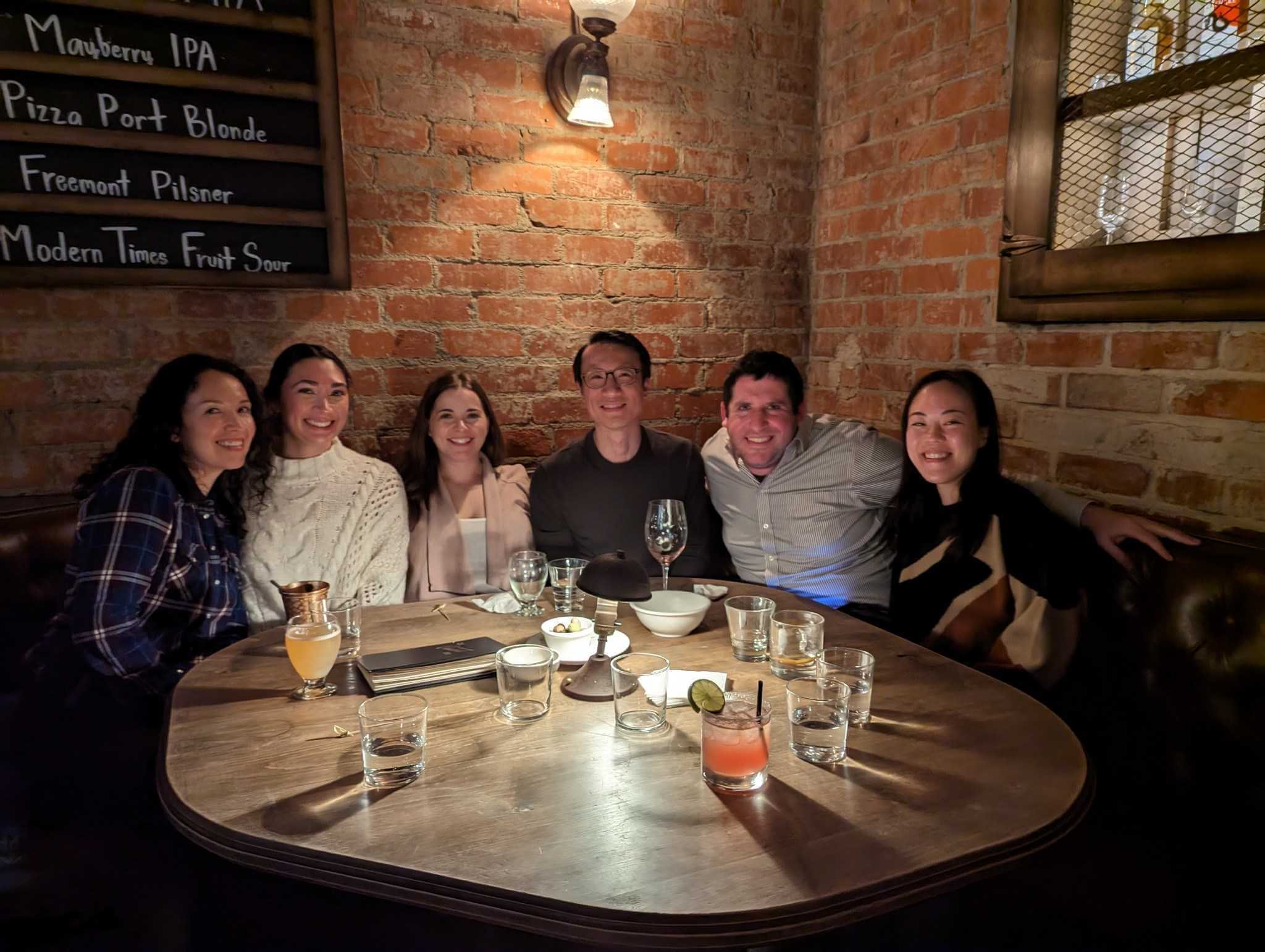 Want updates? Look for these cities in slack to get direct updates (Just search '#pmm-'city name' or join our community space here)
---
💬 Topics of Conversation 💬
---
🚀 PMM jobs 🚀
PMA RECRUIT - Your 360° recruitment partner, offering bespoke candidate sourcing through to placement.

Our latest UK-based client is a leader within the DevOps space and they're seeking an experienced Director of Portfolio Marketing to lead their Product Marketing and Customer Marketing teams to support the company's growth.

We're also working with one of the UK's fastest-growing tech companies to source them a Senior Product Marketing Manager as they enter their scale-up phase.

Please do get in contact if you're seeking quality product marketers.
---
📚 Courses 📚
Advanced Product Marketing Certified is now here.
Dedicated to seasoned PMMs, this program combines the tactics and strategies needed to set yourself up for the peak of your career.

Learn how to:
🚀 Execute successful product/feature/market launches.
📝 Own GTM strategies at large and small companies.
💰 Keep products on the market by owning the customer cycle.
📈 Build and manage high-performing teams.
Take yourself from senior to superior…
---
Pricing virtual workshop is back, May 30, 2023
In just three hours, Div Manickam, PMA Mentor, Instructor & Ambassador will ensure you can:
💰Implement the most up-to-date pricing strategies,
💰Optimize your pricing for maximum profitability, and
💰Tailor your pricing strategy to better meet customer needs.
Join our pricing virtual workshop and see the results for yourself.
---
Want to improve your GTM strategies?
You Can Start Now. 🤩 August 24 & 31, we're hosting a two-part virtual Go-to-Market workshop with our expert in residence, Holly Watson, Senior PMM at AWS. 🎉
Get ready to be hands-on over 2x 90-minute sessions, as we dive into stakeholder responsibilities, messaging, positioning, and competitive intel using frameworks, templates, and structure that you can apply to your next go-to-market.
Save your spot and redefine your entire Go-to-Market strategy. 👈
---
📚 Product Marketing Certified: Core → Trusted by the world's biggest brands, learn the A-Z of your role with the only accredited certification for PMMs and those looking to transition.
📚 Product-Led Growth Certified: Core → Bring the maximal value out of your product, improve user experiences, and increase go-to-market efficiency.

📚 Sales Enablement Certified: Core → Build a stellar internal program that instills confidence in your reps, cuts selling time, propels your win rates, and optimizes revenue.

📚 Mastering Product Marketing → Subscribe and access the entire Masters-level suite and start nailing your strategic value. 20+ industry-standard courses for the price of just four.

📚 Product Marketing Certified: Leadership → Gain the fundamental skills to implement a range of leadership styles and guide your PMM team with authority, influence, confidence, and innovation.

This year, we're taking Product Marketing Certified: Core live and in-person to:

🇺🇸 Boston: April 12-13
🇺🇸 San Francisco: April 26-27
🇩🇪 Berlin: May 3-4
🇬🇧 London: May 17-18
🇺🇸 Minneapolis: June 1-2
🇺🇸 Chicago: June 7-8
🇺🇸 New York: September 27-28
🇺🇸 Denver: October 4-5
🇮🇪 Dublin: October 25-26
🇺🇸 Atlanta: November 15-16
🇺🇸 Seattle: December 6-7
If you wanna get certified IRL, by an expert in resident, with 25 fellow PMMs, this is your sign.

Find a course near you. 👈

Want updates? Look for these cities in Slack to get direct updates (Just search '#pmm-'city name')
---
🚀 Membership 🚀

💪 Solo PMM Virtual Meetup
April 4 | Live on Zoom | 9am PST
📮 RSVP here

🏆 Leadership Meetup
April 12 | Live on Zoom | 9am PST
📮 RSVP here
🧠 Monthly Mastermind (Exec only)
April 13  | Live on Zoom | 10am PST
📮 RSVP here

🎤 Webinar: Avoid a GTM belly flop by tying release value across your portfolio
April 12 | Live on Demio | 13:00 EST
📮 RSVP here
---
Want to learn from the world's leading product marketers? Access an ever-growing bank of templates, content, and presentations? Reach your product marketing potential? And smash the success of your product out of the park? Who doesn't? 👀
Well, with a PMA membership plan - aka the quintessential kit for leveling up your product marketing efforts - you can. 🙌
Get inspired. Get the insider track. Wow your stakeholders.

⭐️ Become a member ⭐️
---
👂 Feedback 👂
This Slack newsletter's all about you and for you, so we'd love to know what you think. Help us make it the best it can be by sharing your feedback, suggestions, and requests.  

Enjoying the community? Let us know on G2!
Would mean the world coming from you 💕 The first 25 today get a $20 Amazon voucher.
---
✏️ Editors ✏️
The Slack newsletter editors are @Richard King & @Christina Graham
Please let us know if you'd like to contribute as an editor or be in the sponsored spotlight.
🎤 Invite your network https://pmmalliance.co/invite
🔗 Public newsletter link: http://productmarketingalliance.com/
Slack Member count: 38,240