The State of Go-to-Market Report 2022
Discover unmissable intel, refine your understanding of key GTM principles, and gain knowledge that'll help improve launches for your future products and features.
Already an Insider member? Grab your copy (no form-filling required 😉) here.
Explore the results of our inaugural exploration of Go-to-Market essentials, and gain a breadth of fundamental takeaways:
🚀 Go-to-Market insights that'll fine-tune your internal launch process
🤝 Advice that'll improve relationships with key stakeholders
🛠 Recommended tools that'll help you streamline your launches
💡 Invaluable tips that'll help you improve your launches and generate more revenue
Plus much more… 😉
A taste of what's to come…
The State of Go-to-Market Report 2022 features the expertise of GTM aficionados from companies such as Google, Monzo, and Amazon Web Services - to name a few: 👇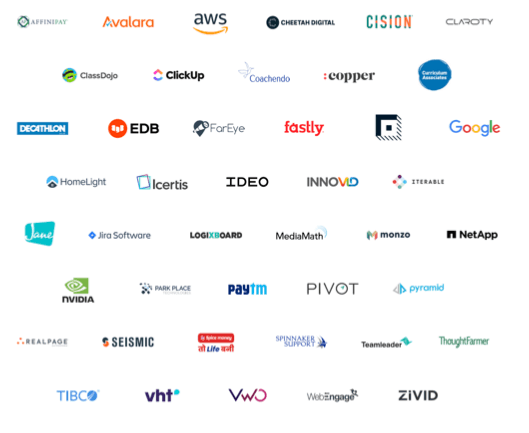 We've asked a whole host of Go-to-Market questions, analyzed the data with a fine-tooth comb, and delivered an awesome report packed to the rafters with GTM intel, focusing on the following topics:
✅ The launch process
✅ Collaboration with stakeholders
✅ Go-to-Market budget
✅ The importance of product launches
✅ Launch effectiveness
✅ Go-to-Market challenges
✅ Go-to-Market tools
✅ Go-to-Market tips
You've plenty to look forward to…
📝 61.9% said they always put together a strategy when taking products to market, yet only 33.3% have a systematic approach that's consistently implemented.
✅ 81% of respondents said Go-to-Market is product marketing's remit, with product teams a distant second with 22.6%of responses.
💰 58.3% of respondents said their Go-to-Market budget fell into the $0 - $20,000 bracket.
🤐 61.9% of respondents identified lack of communication with product as their main challenge during the Go-to-Market process.
📈 46.4% said launches have a notable impact on revenue.
And that's not everything - not by a long shot. There's much more waiting for you in our mammoth 79-page write-up. 👇