Welcome to exec membership 🎉
You're so close to all that Exec has to offer. Before we take you to your dashboard, complete these 3 simple steps to get the most from your membership:  
1. Tell us about yourself
Complete the sign-up form in the pop-up for a membership experience that aligns with your goals.
2. Watch this welcome video from our CEO, Rich
3. Exec member and #Proud? Tell the world
Showcase your credentials as a product marketing leader and help elevate the role of product marketing by adding PMA membership to your LinkedIn. Here's a handy how-to guide.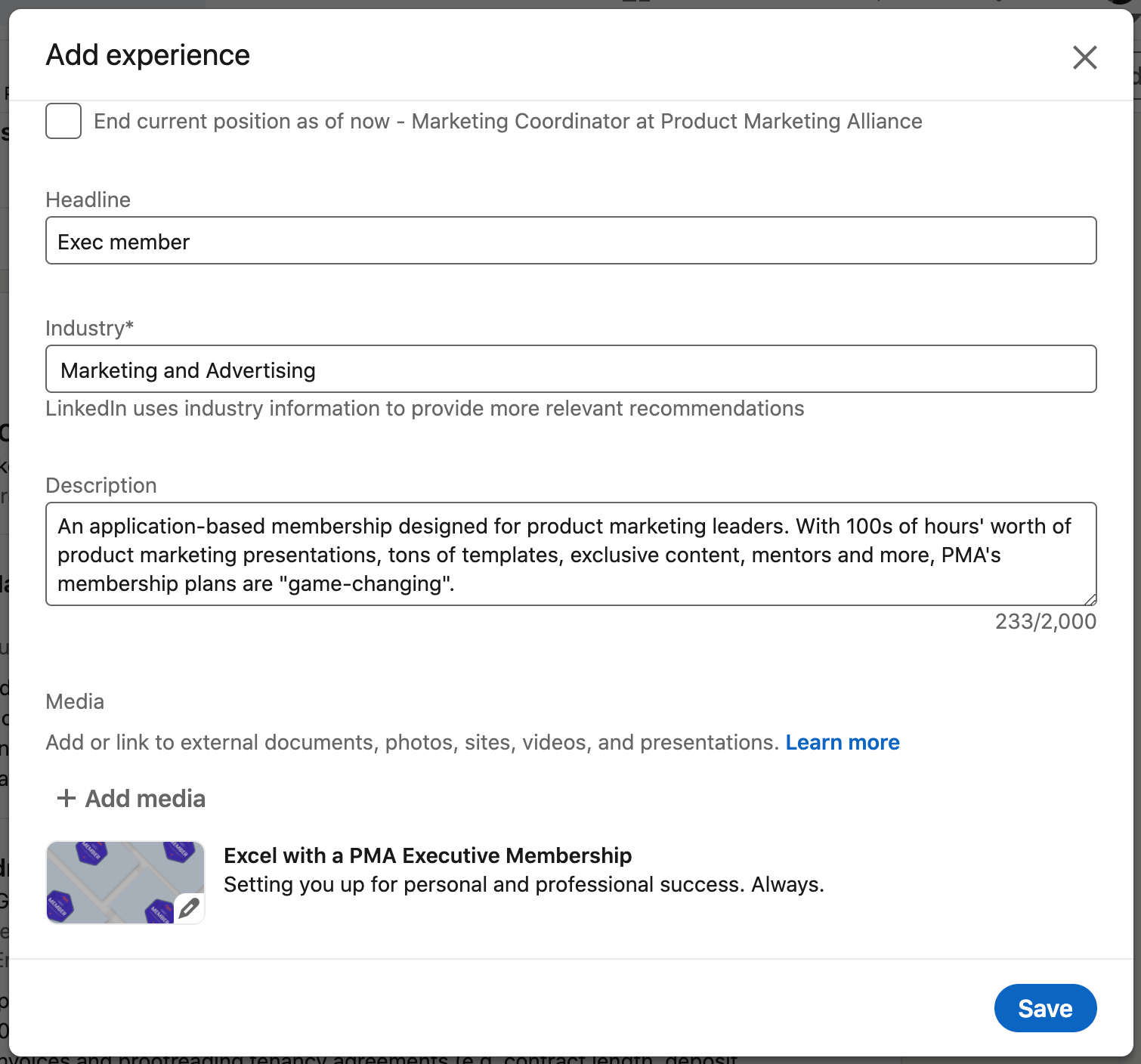 Did you know...With more than one position listed, your LinkedIn profile gets viewed up to 29 more times.
All done? Click here to go to your Exec dashboard.