Last year I wrote a reaction piece to the first-ever State of Product Marketing Report, when I think back to that moment product marketing felt like the job to have, with everyone hiring and recruiter InMails coming in daily. A year and a global pandemic later, the outlook is unquestionably different.
The second edition of this report was released in June of 2020. Nowhere in it will you find the words "pandemic" or "COVID", but instead a broader cross-section of issues dealt with by product marketers before, during and after "these uncertain times."
This year's data draws from 2,000 respondents—compared to just 600 last year, so we find ourselves with an expanded, refreshed baseline of data to better examine the field.
I joined a panel organized by Product Marketing Alliance (PMA) to speak about the contents pre-release and the 30 minutes flew by with so many aspects to dig into. Here are the takeaways that kept me thinking long after I read it, distilled down to two categories—key numbers and core skills—with calls to action for each.
Key Numbers
Even with a larger pool of respondents many stats stayed consistent from last year—an exciting indicator that we're beginning to gain clarity around a typical profile of the role.
Who Responded
The 2,000 respondents ranged from 83 different industries, mirroring last year's skew towards B2B SaaS companies in the mid-to-late growth stage. Most are at the Product Marketing Manager (PMM), Senior Manager or Director level.
This is a substantial pool of perspectives to let us analyze en masse, more than triple the 2019 amount (One voice I hope to see increase in future editions are the amount of hardware-focused PMM's, who face unique complexities that differ from SaaS).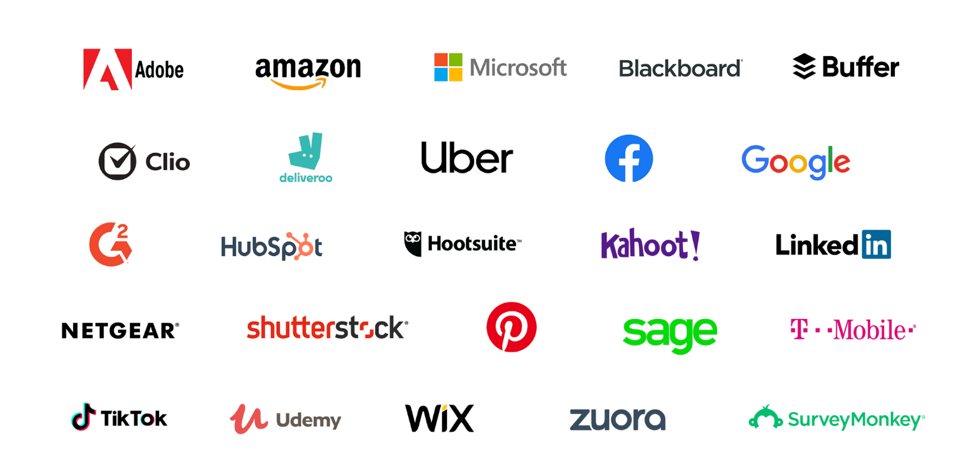 Company culture
Last year over half described their company culture as Product-First vs Marketing-First or Sales-First. I suggested we add a category of Customer-First, and was thrilled to see PMA included it the new report.
This year Product-First dropped to 36.5%, with our new entrant Customer-First close behind at 31.8%. And despite Marketing being the function most PMM's report to, only 4.1% consider their company a Marketing-First culture, down a full percentage point from last year.
The fact that close to a third identify as Customer-First cultures is a heartening signal that the collective focus is geared towards the end user, vs a functional mindset or discipline that loses sight of who it's all actually for.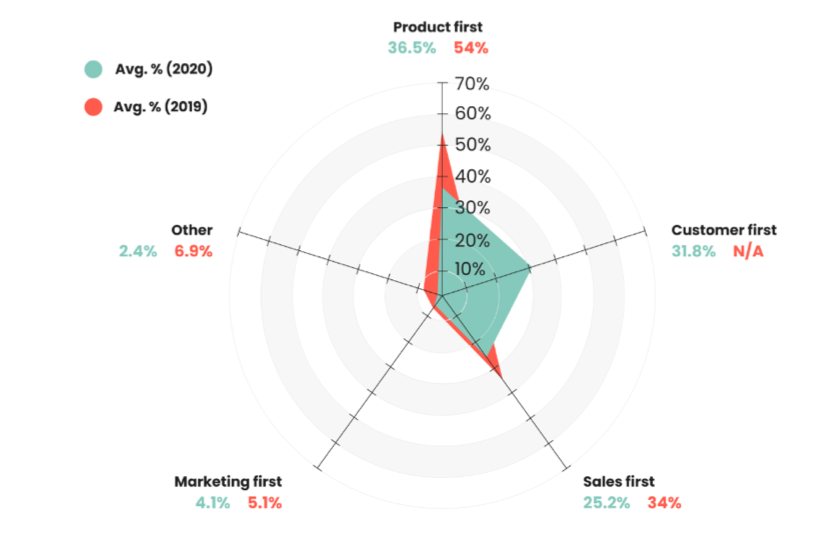 Who they report to
Consistent with last year most product marketers report into Marketing vs Product functions at 61.7% vs 16.4%. Even more interestingly, 11.7% report directly into their CEO.
It's worth pausing to consider how these vantage points vary based on where the role fits in the organization. Answering to a CEO looks very different than reporting into a VP of Marketing, or product leader.
The location of this "seat" should impact which skills PMM's consciously choose to prioritize in their development. Deciding where to allocate precious moments of free bandwidth to sharpen skills (Building more marketing chops? Technical know-how?  Business acumen?) could have different payoffs based on each type of leader, food for thought for PMM's to consider as they chart their long-term paths.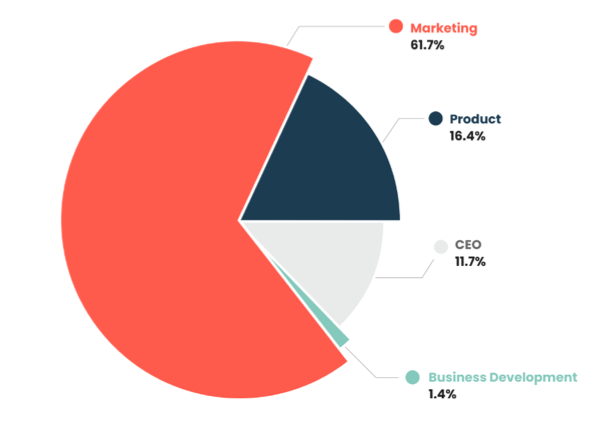 Delegating Customer Interaction
Yikes…1 in 5 product marketers don't speak directly to customers, instead relying on feedback from other groups. As our panel observed, this one is alarming!
This could be due to a variety of factors: territorial salespeople, deferring to internal experts with greater expertise, or simply the luxury of other teams already interacting with customers with enough data to "get by."
But no matter what the reason, if this is you, our panel agreed: don't settle for filtered feedback.
The way that customer describes their pain, the wording they use and the chance to truly hear their voice is not to be sacrificed. If other groups are already filling this role, or somehow stand in your way, find ways to partner with them, ask to join their calls. At worst, offer to take notes! We can delegate many tactical parts of our job, but customer interaction should always remain the lifeblood that stays true to the source.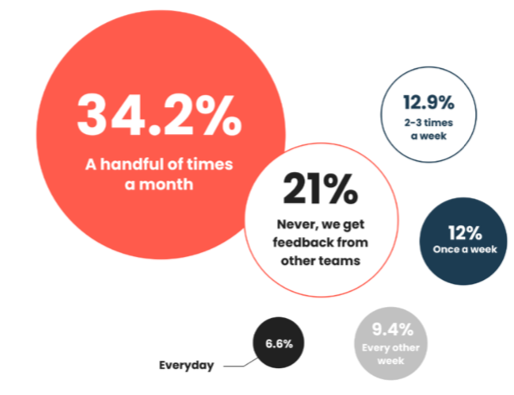 Supporting 5+ products
Another alarming stat: one third of surveyed product marketers are responsible for  five or more products. As the highest category up slightly from last year, it stands in sharp contrast to the 25% of PMM's that support just one product—the complete other end of the spectrum.
This is the second year in a row where we have seen the 5+ dominate, and given the larger sample size it's a reality of the field we need to confront.
Both PMA and Div Manickam of Dell Boomi commented on the heavy burden: "PMMs are asked to do more than is sustainable, in my experience adding more than two products is unrealistic and we had to reprioritize based on business needs and even paused supporting a few products because of resource constraints."
No question about it: five is a LOT of products to be on the hook for. However we need more context to understand what this looks like in practice. Are these five unrelated products with completely different use cases and target users? Or a flagship product with successor variations that all build off of the same basic identity?  Either way, it's still a large remit on the shoulders of many PMM's.
Some calls to action for the field on this:
Let's devote more air-time to the portfolio aspect of product marketing to ensure upcoming talent is trained in how to approach a role with this many products in play. I would argue most product marketing trainings are focused on one product vs many. What does it look like to adapt that thinking to a wider scope
Let's explore Manickam's idea of: "…looking at functional responsibilities vs product-focused PMM's to meet top business needs." Best practices for structuring a product marketing team may need to evolve from swimlanes divided up by products to functional areas of expertise.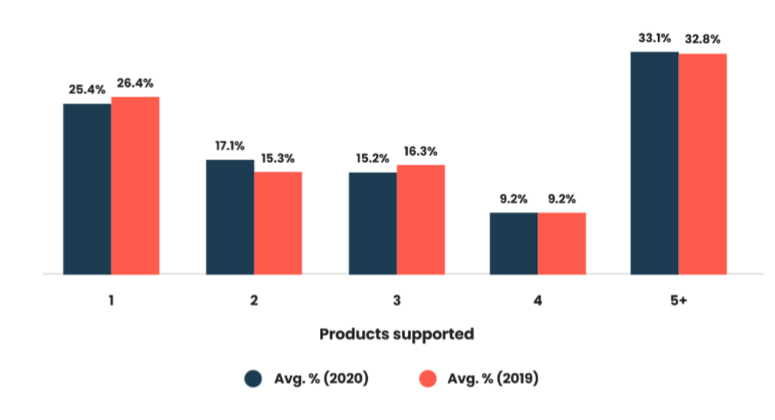 Core Skills – Hard & Soft
The 2020 hierarchy of core responsibilities remained largely the same. This continuity is valuable insight to help us continue to define product marketing as a field (everyone's favorite topic).
Some callouts:
Messaging & Positioning topped the list, followed by Product Launches, Sales Collateral, Customer and Market Research.
PMA added Storytelling as a new category this year, which secured the #5 spot above Content Marketing, speaking to the notion of product marketers as arbiters of a wider underlying story behind the portfolio.
Product Roadmap Planning, which ranked comparatively low last year, dropped even further to just 26.8%. As a field we spend a lot of time talking about impact on roadmap, but the data suggests once again that there's a way to go before this is vision is fully realized.
Amusingly, "Other" served as an "everything but the kitchen sink" catch-all. It included nothing less than: Pricing, Analyst Relations, Demand Gen support, Commercialization in new markets and Tradeshows. How's that for a diverse list?! Conducting a pricing exercise couldn't be more different than managing a tradeshow—an example of how this role is a race to gain skills in new areas to prepare for what may be thrown at us next.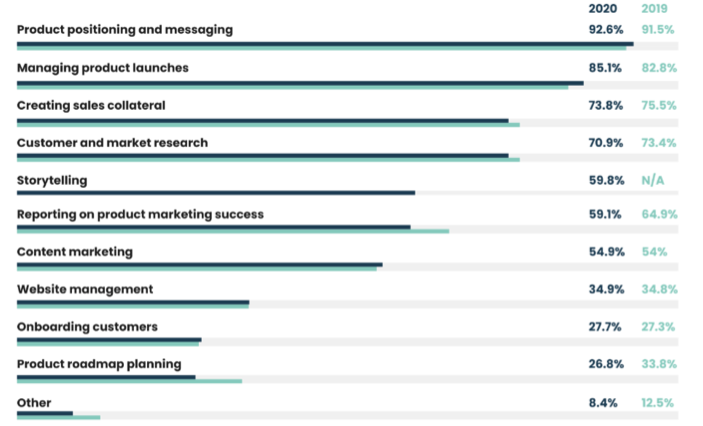 Now for my favorite part of the report: the skills you didn't realize you're using. This came through not from the data points but the quotes and commentary from field experts throughout. Themes kept popping up around: relationship building, conflict management, people management, group communication, leading a meeting, achieving alignment. As I absorbed these I had an aha moment: A key source of product marketing's value comes from our ability to wield soft skills as a fundamental contribution of the role. None of these necessarily show up in a product marketing curriculum, and some are so obvious it almost seems like over-explaining to state them at all. But each are fundamental to our effectiveness in this craft.
Here's what I realized: far more than any templatized framework, these are the assets that I have most often turned to in order to drive a project to the finish line.
Actually getting your team through a collective messaging exercise, being able to corral voices, herd cats, and drive the group forward—that's the real value-add many PMM's may not realize they are producing along the way.
The call to action here: don't overlook soft skills when honing your craft. While not unique to product marketing, they are 100% essential to delivering the outcomes and alignment our organization entrusts to us by nature of this role, sharpening these may be the best investment in ourselves to help:
Deal with the unexpected that we will inevitably face in a job as diverse as this.
Guard against the self-doubt that comes with navigating situations we may not have seen before—taking comfort in our capacity to mobilize a group forward even if we don't yet know the exact way to go next.
Get the best 'bang for our buck' in the professional development we choose to prioritize, helping arm ourselves in a field that varies wildly by definition and expectation.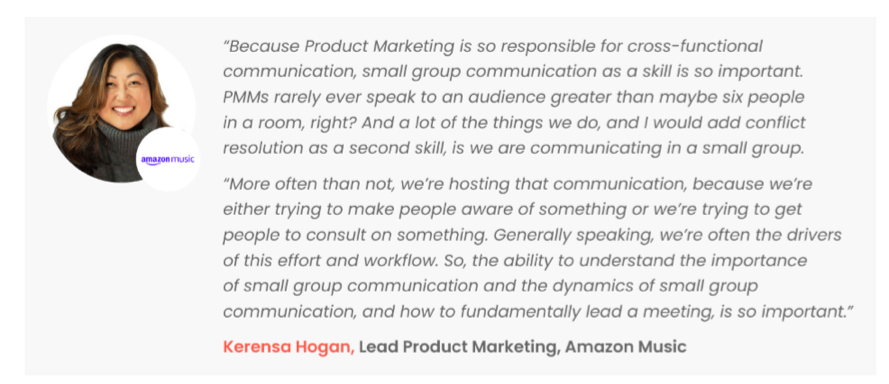 State of product marketing today vs 2021?
That's a quick tour through the report, and it's definitely worth a deep read into all the other great stats.
Looking ahead, while there is a strong sense of continuity across the past year, it's hard to say whether that will carry through to 2021.
These results were captured as the initial fallout from the pandemic was just beginning.  It's anyone's guess what the "state" of product marketing will be in a year's time and how perspectives may shift by then.  For now, this hard data allows us to glean the insights that we can, while staying mindful that assumptions will be rethought across industries in the coming year.
How about YOU?  What's your take and how do you see it? How about YOU?  What's your take and how do you see it?  Connect with me on LinkedIn to chat more.