When it comes to CRO for SaaS products, a percentage increase (1%) in conversion is quite significant. Moreover, the average conversion rate for SaaS ranges between 3–5%, while a great conversion rate would begin from 8%.
However, every SaaS business is unique. So, it's not advisable to entirely focus on industry CRO benchmarks. Rather, it's worthwhile to also give attention to the incremental steps and milestones (micro conversions) that help your customers to reach set goals (macro conversions) within your SaaS product.
For an ecommerce website, adding a product to cart is a micro conversion, while making a purchase can be considered as a macro conversion. In the case of a B2B SaaS product, a micro conversion can be a webinar signup, while requesting for a quote or demo can be seen as a macro conversion. However, no matter the complexity of your customer lifecycle or success metrics, the ultimate goal should be to boost revenue and growth.
Although CRO strategies can be used across industries, SaaS conversion optimization is quite different due to varying models, products, and customer lifecycles. Some products can be cheap and easy to use, while others can be complex and require sales representatives or onboarding executives to acquire a customer.
In this article, you will see why SaaS conversion optimization is different, dynamic, and without end.
You'll also learn five killer CRO strategies that have been implemented by Twitter, CrazyEgg, Dropbox, Airbnb, and more.
What is CRO (Conversion Rate Optimization)?
Conversion rate optimization is a process that involves the use of various tools and data-driven strategies to convert more visitors into leads and paying customers.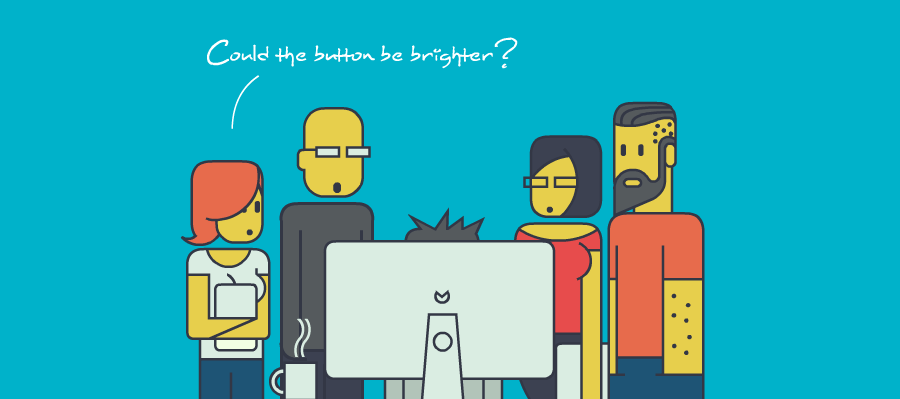 It's about understanding what users want from your website, testing assumptions, tracking how they engage with various components, and analyzing user behavior at the different stages of your conversion funnel.
A great CRO strategy will help you to effectively monitor and optimize drop-offs, achieve product stickiness, and significantly boost conversion rate, month-over-month, and annual growth.
However, CRO isn't about setting up a couple of tests to satisfy flawed assumptions that you may already have about the users. Rather, it's a data-driven approach to discovering more about your customers. Besides, no one knows everything about their target audience or customers.
If you need to know more, you must be willing to track their behavior and analyze relevant data that will help improve your SaaS product and the overall customer experience.
SaaS conversion optimization is different — how?
Although conversion rate optimization is widely associated with ecommerce, it's also a crucial strategy for achieving SaaS growth.
While ecommerce is largely focused on transactional relationships with buyers, the SaaS model is built on lasting interactions and relationships with users.
Ideally, the SaaS customer journey should be never-ending and constantly evolving.
Conversion optimization in SaaS involves a customer-centric approach that track users right from their first visit to the website (awareness) up to when they become promoters for your product (advocacy). More often than not, the insights that are needed to improve customer experience and skyrocket conversions are lying somewhere in parts of your buyer/customer journey.
The data that is gotten from user interactions with your product can be used to improve product copy, messaging, branding, features, and the overall user experience.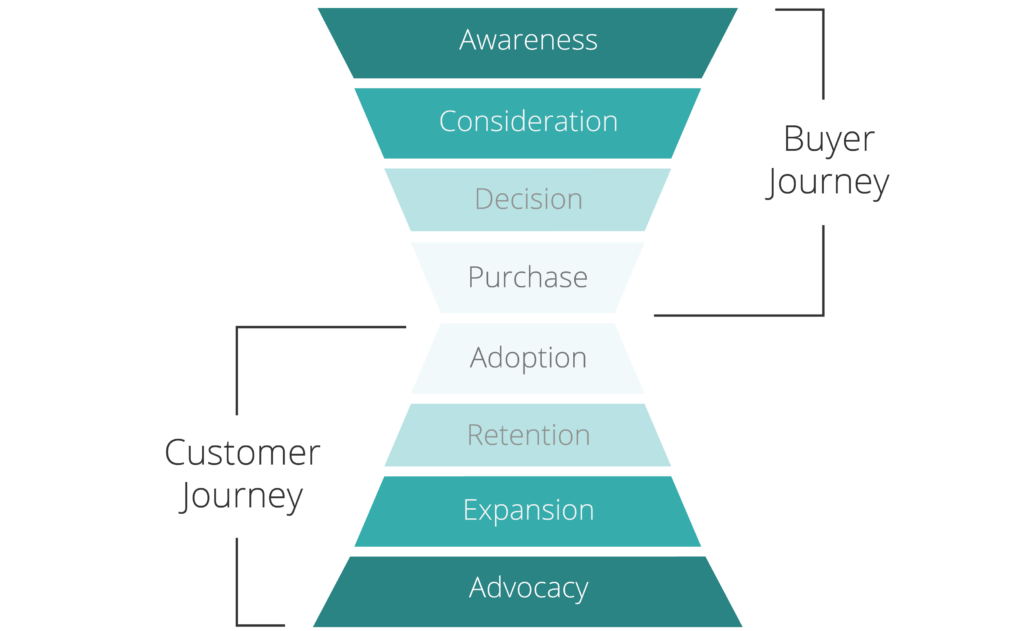 In SaaS, CRO is quite decentralized because the customer lifecycle is made up of unique prospecting, onboarding, and retention stages.
The most popular aspect of SaaS CRO is converting "free trial" subscribers to paying customers. However, a holistic CRO strategy focuses on converting prospects to the next stage of the SaaS customer lifecycle.
Five conversion rate optimization strategies for SaaS companies
1. Optimize User Interface (UI) & User Experience (UX)
Although user interface is highly important, it's a part that contributes to the user experience. No matter how visually appealing your website may be, if users are confused and can't navigate with ease, the overall user experience will be poor.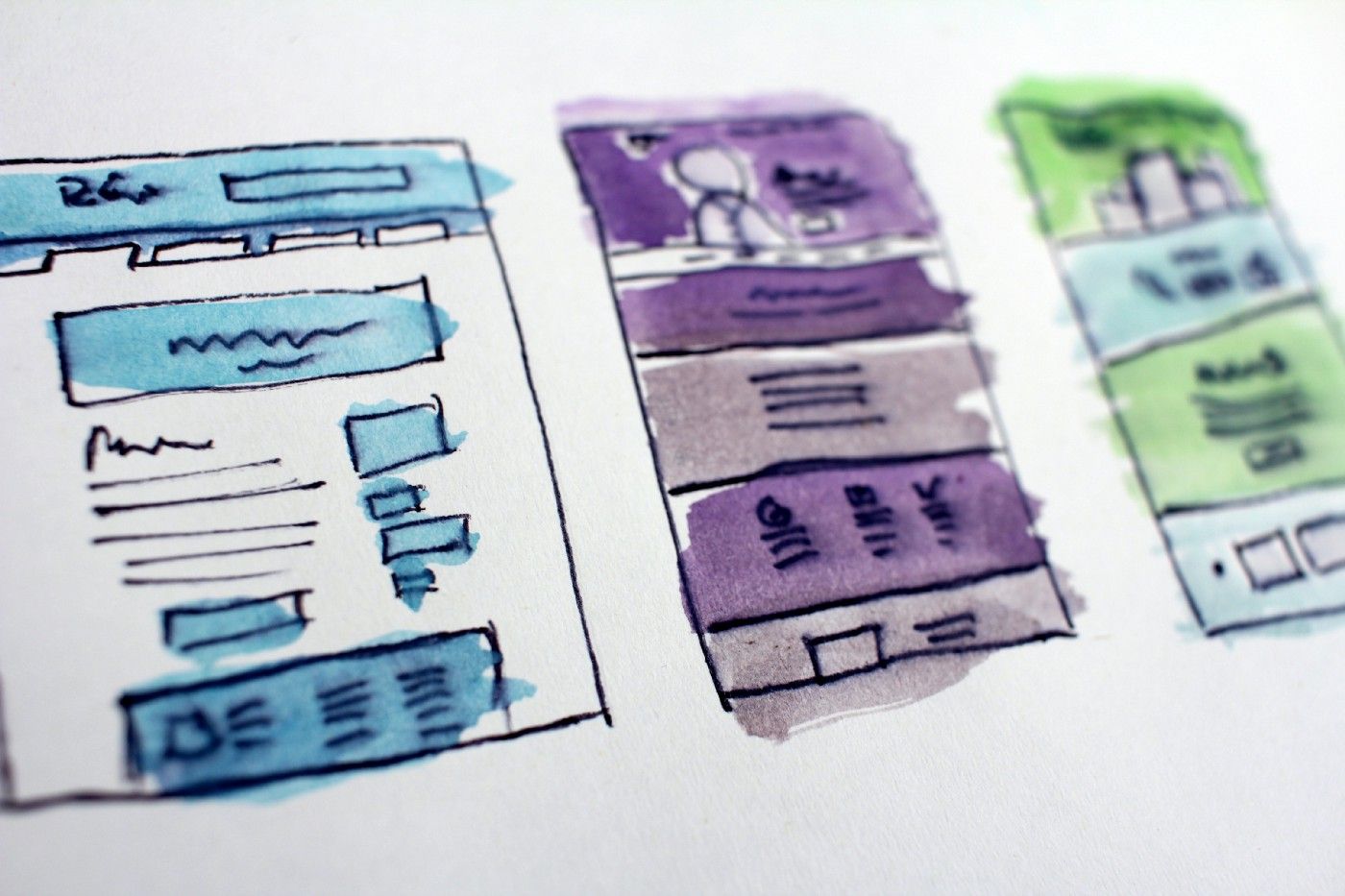 According to Google, users find complex websites to be less appealing when compared to simple ones. However, user experience is a subjective experience of using a product. So, it's influenced by personal preferences, past experiences, and more. It's safe to assume that first time visitors know little or nothing about your product when they visit your homepage. Hence, your design and messaging must be able to deliver your value proposition as clearly as possible.
Closet Works saw a .37% increase in CTR when they redesigned their homepage. After optimizing readability and design of the Closet Works blog, views increased to 13, 359 (490% growth), and email subscribers grew to 626 (404% growth).
However, to improve elements of your SaaS homepage, pricing page, and even the entire website, you must be willing to perform both qualitative and quantitative research.
This will help you to understand the problems users are facing and what they want.
After determining their problems, your design and content should be focused on helping them without further complexity. It's a good practice to keep things short and simple when possible.
Web performance is another factor that contributes to user experience. According to an experiment by Google, users remember the experiences they have on your website.
During the first three weeks of the experiment, users who were exposed to a 400-millisecond delay performed 0.44% fewer searches and 0.76% fewer searches in the second three weeks.
The cost of slow performance is persistent and increases over time. Microsoft discovered that Bing searches that were 2 seconds slower led to a 4.3% drop in revenue per user.
Even when a new feature appears to be helpful for the users, it shouldn't be seen to affect performance greatly.
Before the feature is implemented, it's advisable to ensure that the benefits of the feature outweigh possible performance losses.
2. Optimize user onboarding flow
User onboarding is the process of helping users to find new value in your product. It begins even before a user signs up and continues throughout the lifecycle of the user.
Moreover, you'll agree that new users may not be able to understand your product without directions. The same way existing paying customers can't understand a new feature or an updated dashboard without help.
Although user onboarding is a critical factor in CRO, retention is the true indicator of a user-centric onboarding flow.
Onboarding isn't about setting up users and showing them around your SaaS product. The interactions that happen from the new user onboarding process greatly influences the future decisions a user makes about your product.
If you want to make users successful, your main goal should be to optimize the onboarding flow to help them reach "activation point" without much effort and stress.
Activation point refers to the "ah-ha" moment a user experiences when they first understand the value of your product.
According to Josh Elman, former product lead for growth and relevance at Twitter, the "ah-ha" moment for Twitter was "once a new user follows 30 people, they're more or less active forever". No wonder, if you look at Twitter's user onboarding process, you'll notice that new users are prompted to import contact and follow suggested accounts based on interests.
Friction that may come with certain required steps also affects the onboarding experience for new users.
By reducing the number of required fields in the sign-up form, you can boost conversions and help users reach "ah-ha" moments faster.
Some required information can later be collected at different points in your customer journey.
Snappa was able to increase signups and MRR by 20% by changing when a user was required to activate their email address. DashThis removed friction points and was able to convert 50% more free trial users into paying customers. They simplified the onboarding flow, included pop-up hints, tutorial guides, and increased customer satisfaction by 140%.
Designing a user-centric onboarding process involves a lot of research, innovation, experimentation, and optimization.
You must be able to clearly deliver the value proposition of your product, help users to quickly perceive the value, and track their behavior along the onboarding flow.
3. Personalize your customer lifecycle
Personalizing your SaaS customer lifecycle isn't about mentioning the first name of customers in onboarding emails.
Rather, it involves serving the right message and experience to customers based on where they are in your customer journey.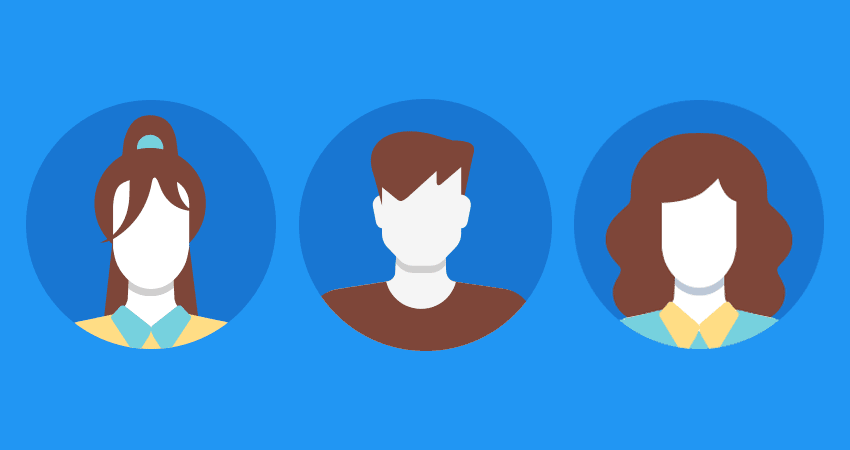 No wonder, 88% of marketers saw tangible improvements after executing personalization strategies in their customer lifecycle.
According to Intercom, 40–60% of users that sign up for free trials only use the SaaS application once and never return.
However, personalization helps to deliver engaging experiences and build stickiness around your SaaS product.
With lifecycle marketing, personalization ensures that users remain hooked as they convert to paying customers.
It's recommended to track how customers use your app and segment them based on individual needs as well as the stages of your customer journey.
This will help you to solve their problems better and faster, serve customized experiences, and prove that you truly care about their success.
Besides, customers that are emotionally invested will spend $699 with a company, while satisfied customers will only spend about $275 annually.
By segmenting customers and understanding their needs and interests, you're able to deliver relevant content to nudge them towards completing milestones within your SaaS app. When done correctly, personalizing your customer lifecycle greatly influences sales and even retention. Mind you, a 5% increase in retention delivers a 25% increase in revenue at least.
4. Educate and retain customers with relevant content
As you have seen above, not all new users will be able to understand how your SaaS product works. That is why you need to educate them with relevant and high-quality content.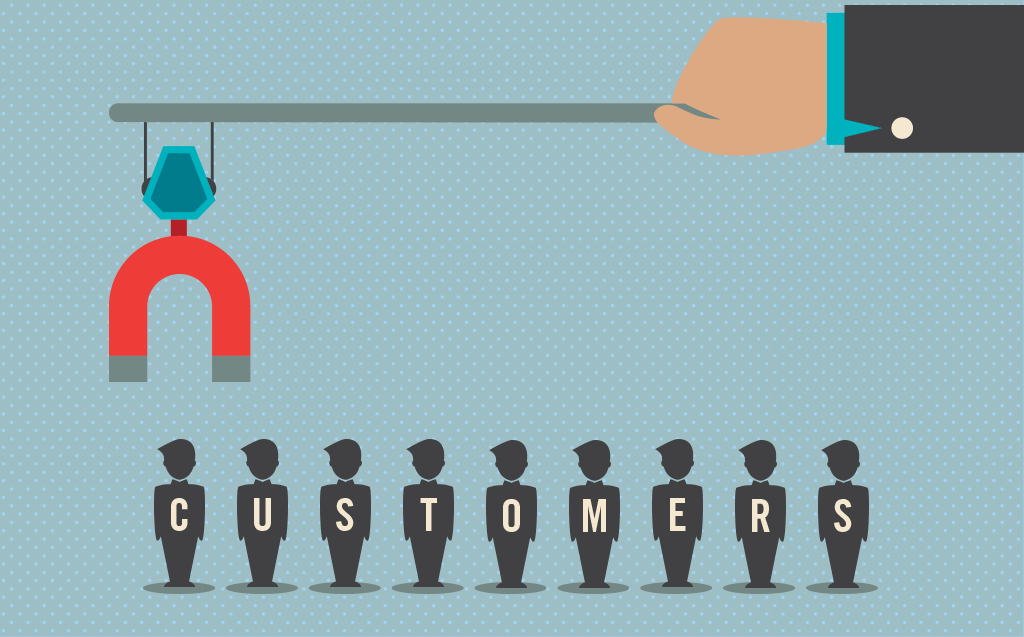 To deliver an engaging experience, you can use onboarding videos, how-to tutorials, and relevant articles to help users reach the "ah-ha" moment quicker.
Onboarding videos work magic for SaaS apps that seem quite technical and hard to understand.
CrazyEgg increased conversion rates by 64% when they included an explainer video that described the product's features.
Several SaaS companies are also using chatbots to help users get the most out of their app and improve customer loyalty.
Chatbots are revolutionizing conversational marketing because over half of consumers prefer to talk about their problems and pain points with bots than humans.
By including a live chatbot on their landing page, Helloumi (now known as Landbot.ai) was able to reach a 9.6% visitor-to-trial conversion rate.
It's easy for users to leave when they can't find their way around your app. However, with chatbots, it's possible to provide navigational help and engage users on an individual level without incurring heavy costs.
5. Gamify your referral program
Referral marketing generates 3–5x higher conversion rates than other marketing channels. According to Hubspot, 81% of customers trust recommendations from family and friends over advice from companies.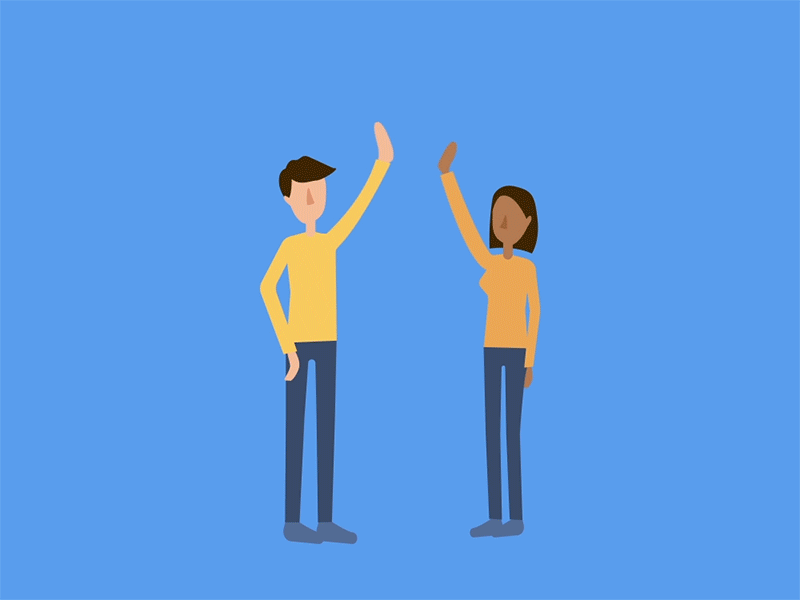 Referral programs are highly beneficial because you're able to reduce acquisition costs, while boosting retention and customer lifetime value (LTV).
Moreover, according to Wharton School Of Business, the LTV of referred customers is 16% higher than that of non-referred customers.
When you acquire a customer via referral, the costs incurred will only be the incentives provided to the referring customer.
Dropbox was able to reduce their ad acquisition costs of about $288 -$388 per customer to $0 per customer. Their refer-a-friend feature increased sign ups by 60% and helped them to acquire 4 million new users in 15 months. Users sent over 2.8 million direct referral invites within a month and 35% of daily sign-ups came from the referral program, the same way Airbnb's referral program led to a 300% increase in booking.
Gamifying your referral program even delivers higher conversion rates and increases customer happiness and loyalty. In fact, engaging customers via gamification can increase LTV by 15% — 40%.
By gamifying their referral program, Verafin was able to exceed referral acquisition goals by 193%. At the end of each week, the member with the most referrals received 1000 points. Then, the top 3 members with the most points were allowed to choose a prize at the end of the month.
When you create a referral program that feels like a game, customers become competitive and will remain hooked to your SaaS app. Almost everyone loves to have fun while earning decent rewards.
Wrapping up…
Truth be told — it's difficult to find growth for SaaS products without conversion rate optimization. At the same time, not all CRO efforts are equal to growth. To gain competitive advantage, you must be able to deliver value to your customers and engage with them on a personal level. By tracking their behaviors, you're able to discover valuable insights, serve custom experiences, and become an inseparable part of their lives.
Have you used other CRO strategies that increased conversions for your SaaS?
Feel free to talk about them in the comment box below.
I would love to hear from you!