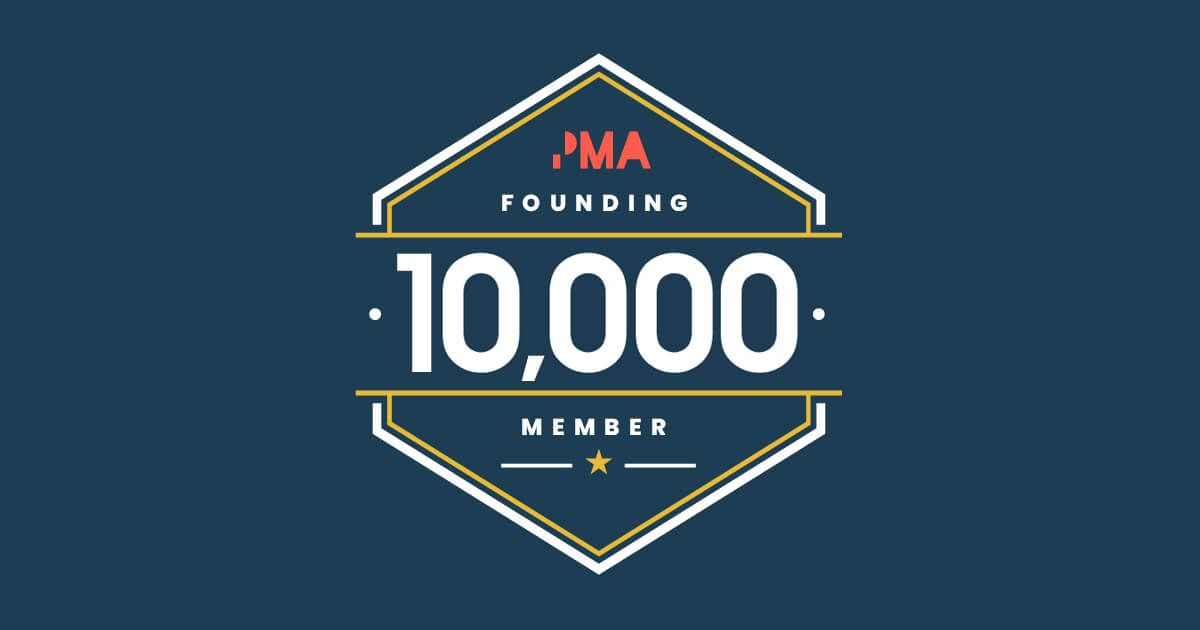 Thought we'd peaked when we hit the 5,000 founding members?
Well, you were mistaken. 😎
Since we started our journey in February 2019, we've experienced huge growth, with our founding member count now sitting at a cool 10,000. 🎉
Itching to share the news on social media? Hold your horses, 'cos first, you'll wanna help yourself to some pretty pictures and check our guide on how you can to add some panache to your page. 😉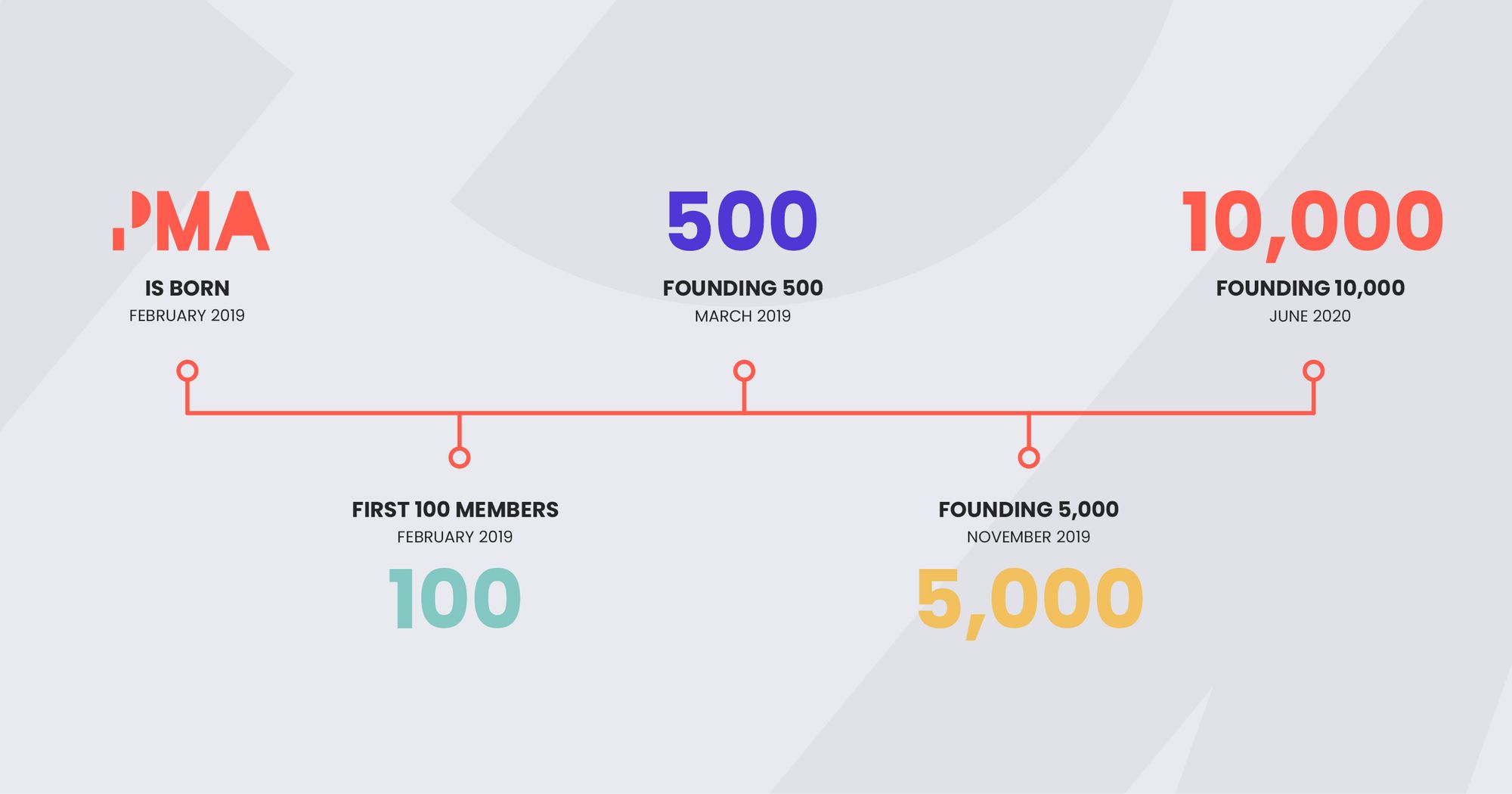 So, what've we achieved with the you, the PMM community by our side? For starters, each and every one of you has played a huge role in helping us:
💬 Build our membership plans
🎙 Understand the PMM role on our podcasts
🧠 Deliver our Product Marketing Core certification
📚 Write even more PMM reports including the Competitive Intelligence Trends 2020, and Sales Enablement Landscape Vol.1
💡 Build PMM Hired, our specialist product marketing careers hub
🧰 Unveil kick-ass PMM tools in the form of PMA Pulse
🎓 Launch our PMA scholar program
And much, much more…
To the 10 ton of talent who've helped us reach yet another milestone in our journey: grazie, danke schon, merci - thank you. 🙏
Daft Punk we're not, but we're rapidly becoming Harder. Better. Faster. Stronger. 🔥
Meet some of the founding 10,000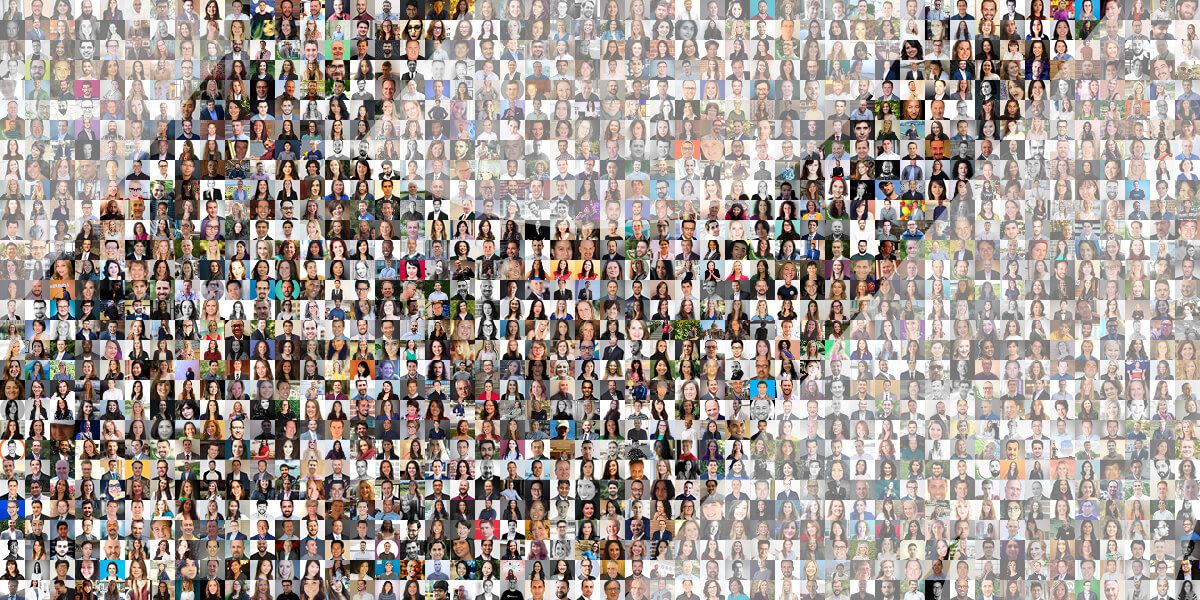 "Innovation requires you to learn and react at an incredible pace. Having a community to share key learnings and experiences can be such a vital asset in successfully building and implementing a product vision, especially in these increasingly unpredictable times."
Elliott Raynor, Head of Product Marketing at Babbel
"I believe in community learning; I've gained most of my marketing learnings through communities. PMA is the best place to talk about product marketing, exchange knowledge, and interact with product marketing experts across the globe."
Saranya Ramamurthy, Product Marketing Manager at Airmeet
"I joined this community during a transitional moment in my career. Not only has this community been an absolute wealth of knowledge and answers—it's a place of constant inspiration. I see questions asked or answered in ways that I had never thought of before. In many ways, this network has been an extension of my team. We're learning, growing, and testing together."
Sonduren Fanarredha, Director of Product Marketing at Airbase
"I'm constantly impressed by the community and resources available. This is speeding up my development and giving new ideas for how to contribute to my peers and my company."
Bradley Harrad, Product Marketing Manager at OVHcloud
And the ball keeps on rolling...
So, we've hit the 10k mark in our PMM crusade, and we're always looking for opportunities to grow even further.
Suffice it to say, we've already fixed our gaze firmly on the 15k mark. 😉
Watch this space.