If you're reading this it means you're a PMA ambassador so first off, welcome to the team!
📌 Here are all the social assets you need
We're proud of all our ambassadors and they're proud to be one, so as part of your job in helping us achieve our mission - to elevate the role of product marketing - we ask each and every one of our ambassadors to add their ambassadorship to their LinkedIn profile, and there are a couple of ways you can go about doing this…

Mention us in your 'About' section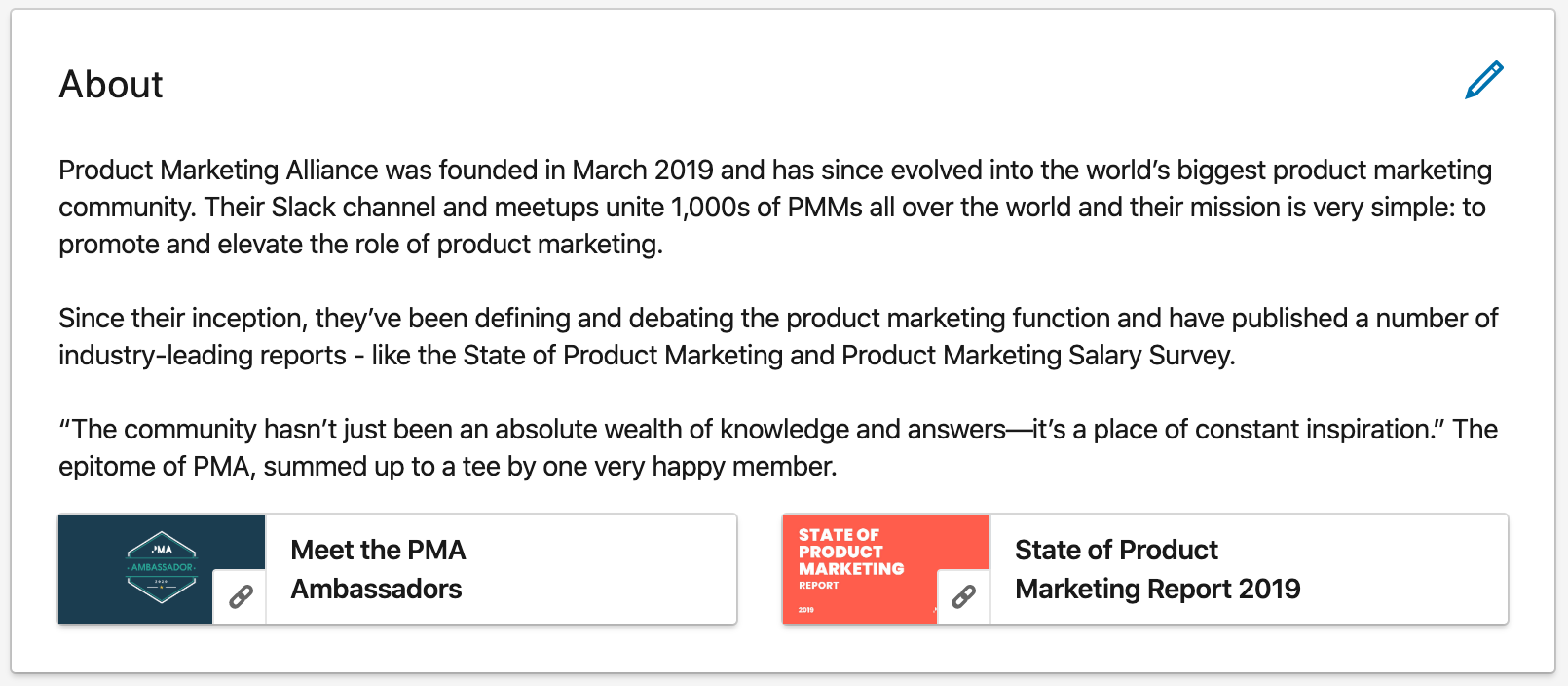 Add us to your 'Experience' section


...Or both!

Within these sections, you can also add a link to the 'Meet the ambassadors' page:


So your badge is proudly displayed, like this:


As an ambassador, you'll be all too familiar with all the work we do, so, whether it's one of our reports, our podcast series, our meetups, the Slack channel, or something completely different, we're all for you shouting about your favourites here too.

And if you ever just share the ambassador link in a LinkedIn, Facebook or Twitter post, it'll bring the badge up like this: