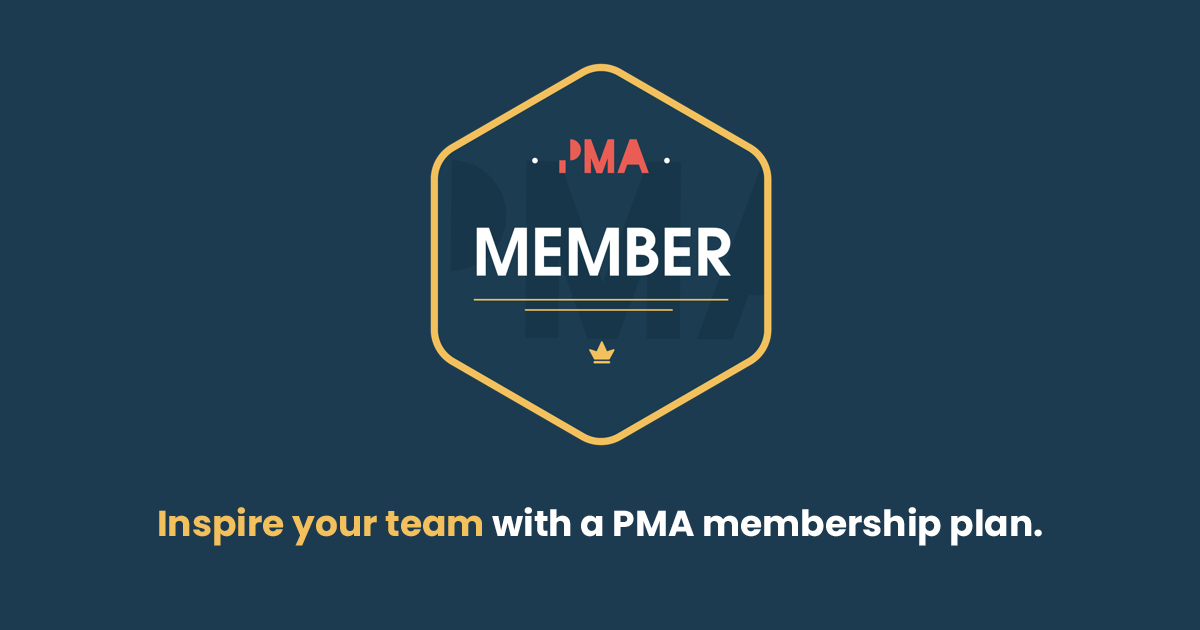 Continue your team's professional product marketing development and get everyone on the same page with PMA Membership Plans.
All the tools your team needs to succeed...
...in one easy-to-reach place.

📒 90+ frameworks & templates
🎬 500+ hours' video content
✍ 130+ pieces of exclusive content
📺 PMM Summits on-demand
🛠 Toolkits and learning paths
😇 Access to PMM mentors
💸 Discounted access to PMM Certification & In-person summits
🔥 Members-only events
📚 Complimentary access to 4x fundamentals courses (worth $750)
💻 Complete access to virtual events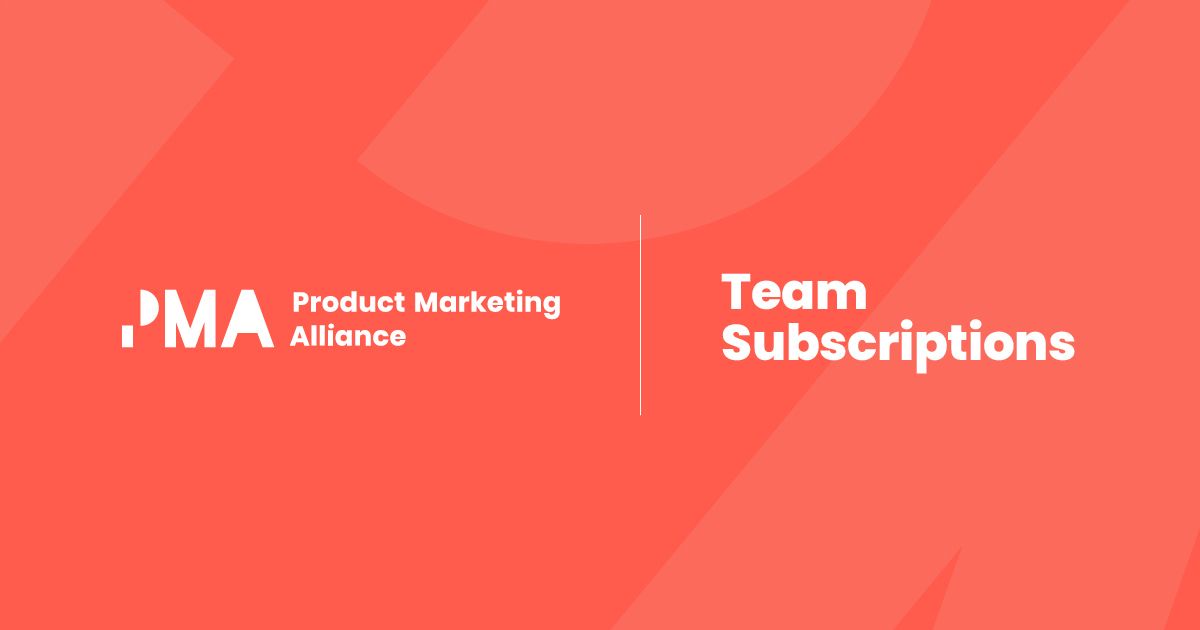 Working with large numbers? Contact Tom on t.madden@pmmalliance.com for a bespoke quote.
All the benefits, all the time.
Save time. No need to waste time creating templates when you have an array of tried and PMM tested templates at your whole team's disposal.

Align your team. Easily communicate a strategic plan for your whole team, knowing everyone has access to the same knowledge and frameworks - for life.

Learn from the best. See how teams from companies like IBM, Facebook, TikTok, Highspot, Amazon and Uber are doing it.
Trusted by some of the world's top product marketing teams...

What's in it for you?
Unlimited access.
Grant your team unlimited access to our expansive library of content, templates and resources. Anytime, anywhere, on any device.
On-demand event coverage.
Check out what's happening at our Summits from afar and get your team on the list for members-only events, networks and Q&As.

Unrivalled support.
Grant your team access to their dream mentors and tap into invaluable expertise and tailored advice.
What's inside?
Here's a sneak peek inside our exclusive members area…

And here's a closer look at some of our templates and videos:

🛠 Templates & frameworks
🎬 OnDemand video library
Why choose a membership package for your team?
We can wax lyrical all day, but let's hear it from our members...

"We wanted to give the team access to learning opportunities and personal development and PMA came highly recommended."
Nicole Watson, Product Marketing Manager at Salesforce
"I was looking to give my team some easy frameworks to work with, and to take advantage of the mentoring program."
Stephanie Bowker, Head of Marketing at Spendesk
"Getting access to the videos and templates through this membership is more than worth the cost. As someone looking to break into the PMM role, I love learning what the top PMMs are doing."
Jonathan Recinos, Digital Marketing Project Manager, Duke University
"I'm constantly impressed by the community and resources available. This is speeding up my development and giving new ideas for how to contribute to my peers and my company."
Bradley Harrad, Cluster Product Marketing Manager at OVHcloud
"The Product Marketing Alliance has been a game-changer for me! The membership brings tremendous value to my career and I am so lucky to be a part of this community!"
Megan Liken, Product Marketing Specialist at cPanel
What happens when we join?
🙌 Your entire team will have a grounding of up-to-date product marketing resources and content on tap, including 500+ hours of video content.

🌍We're home to the world's largest PMM community, so you'll have access to the freshest content, based on the latest and most important industry trends.

🔐You can unlock full access to Product Marketing Alliance for your whole team and see the entire library of members-only content & updates.

🎉 Your entire team will receive exclusive access to members-only events, Q&As and networks for life.

🛑 No advertising and no clickbait, just pure, unfiltered, relevant content.
Need some encouragement?
So, there you have it. A whole host of reasons why our membership plan is the perfect tonic for any team with lofty ambitions.
We've even done the hard work and popped together a convince the boss template to ease your mind; simply download a copy, fill in the gaps, and you (and your team) will be enjoying an abundance of resources in no time.
Working with large numbers? Contact Thomas on t.madden@pmmalliance.com for a bespoke quote.