2019's Top 50 Product Marketing Influencers
In our never-ending launch to raise the role of product marketing, we've scrutinised the space to bring you our 50 most influential experts of the year.

Why? Why not! These product marketers are redefining standards, helping shape the direction of the field, luring new and enthusiastic talent into the role, and elevating awareness among the C-suite. If that's not worthy of recognition, we don't know what is.
In the report, you'll find product marketers from brands like: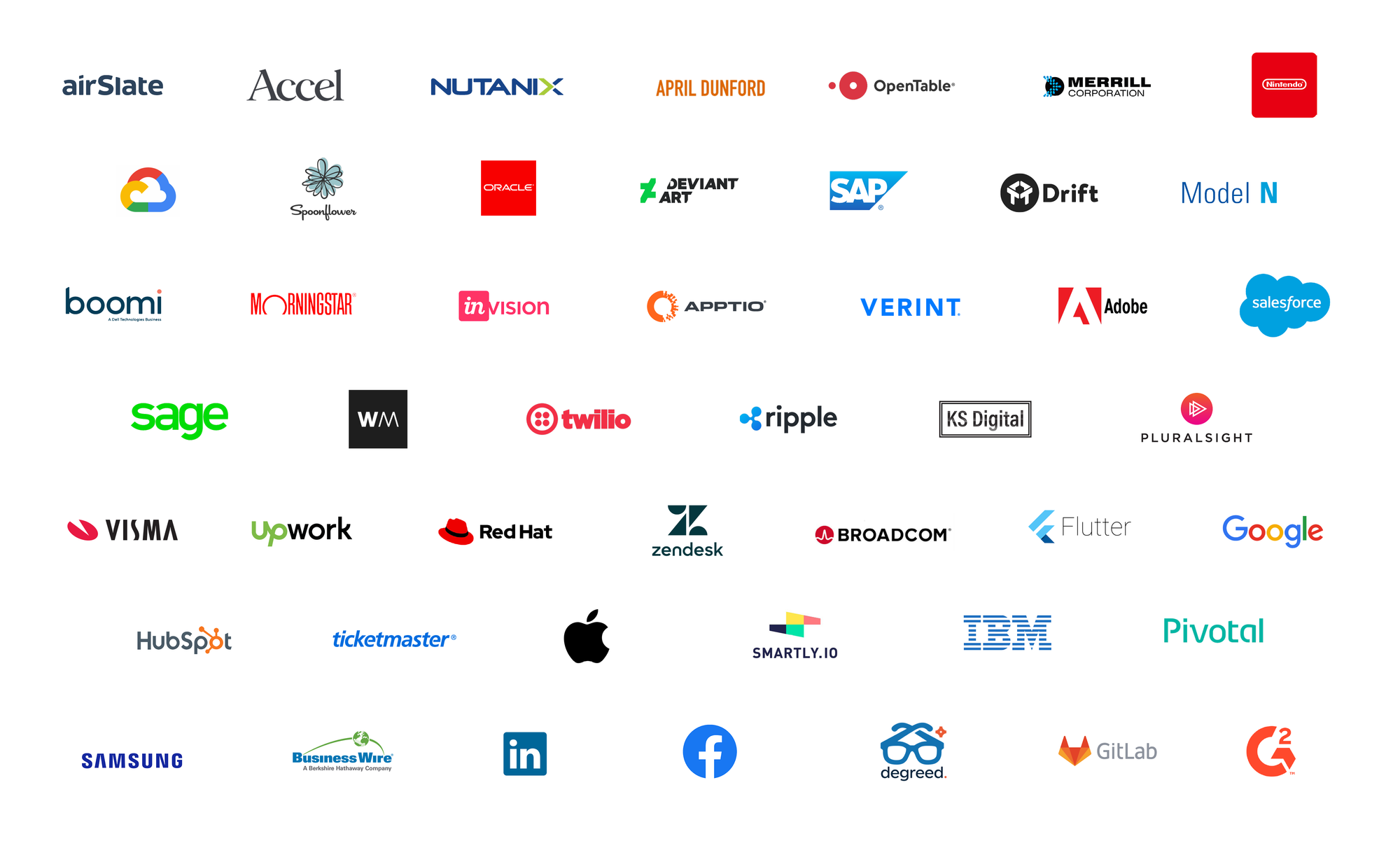 Loaded with info around:
Their background,
Mini Q&As,
Peer praise, and
A few of their favourite bits of content.


Who's inspiring you?
This is the first of our influencer lists and we'll be back in 2020 with another batch of inspiring product marketers. If you've got someone you want to put forward already, drop us a line, let us know who they are, and we'll make sure they're represented in the shortlisting process.