As we reminisced on everything we'd achieved in 2021, we couldn't help but shine a light back on product marketing leaders who've made a significant impact on the product marketing industry, and who we predict will be guiding us through the next year.
With help from our 2021 Top 100 Product Marketing Influencers report, this list is divvied up into four sections:
Of course, it's important to note that a title doesn't mean everything. We know of plenty PMMs who've had a profound influence within their companies who aren't in leading roles. However, these 60 PMMs have proven time and again why they're where they are, and their years of experience and hard work aren't to go unnoticed.
So, without further ado, here are 60 product marketers leading the way in 2022.
PMMs who made it to the C-Suite
April Dunford, Founder at Ambient Strategy
April's the world's leading expert on product positioning. As a consultant, she has worked with over 200 fast-growing technology companies to accelerate their growth through clear, compelling positioning.
Dave Gerhardt, Chief Brand Officer at Drift

One of the top marketing minds in the USA, Dave Gerhardt helps businesses with brand building and marketing strategy. He's the founder of DGMG, his marketing consulting firm, Chief Brand Officer at Drift, and was Chief Marketing Officer at Privy.
Tamara Grominsky, Chief Strategy Officer at Unbounce

Tamara Grominsky builds product marketing and growth teams that drive go-to-market strategy and revenue acceleration. She's currently the Chief Strategy Officer at Unbounce, where she leads product marketing, customer marketing, and partnerships.
Elliott Rayner, Chief Marketing Officer at ARION

Elliott has worked for over a decade in the sports industry, working for both ADIDAS and ASICS, specializing in product marketing and innovation. He was responsible for developing innovative performance products for the Football World Cup, Rugby World Cup, and the Olympics.
Now Elliott's focused on SportsTech, leading marketing for ARION in the hope of eliminating running injuries.
Yoni Solomon, Chief Marketing Officer at Uptime.com

Yoni's CMO of Uptime.com, which delivers web monitoring peace of mind to thousands of customers around the world. He has spent a decade launching new products for G2.com, PowerReviews, and Vibes.
Emma Stratton, Founder and Chief Strategist at Punchy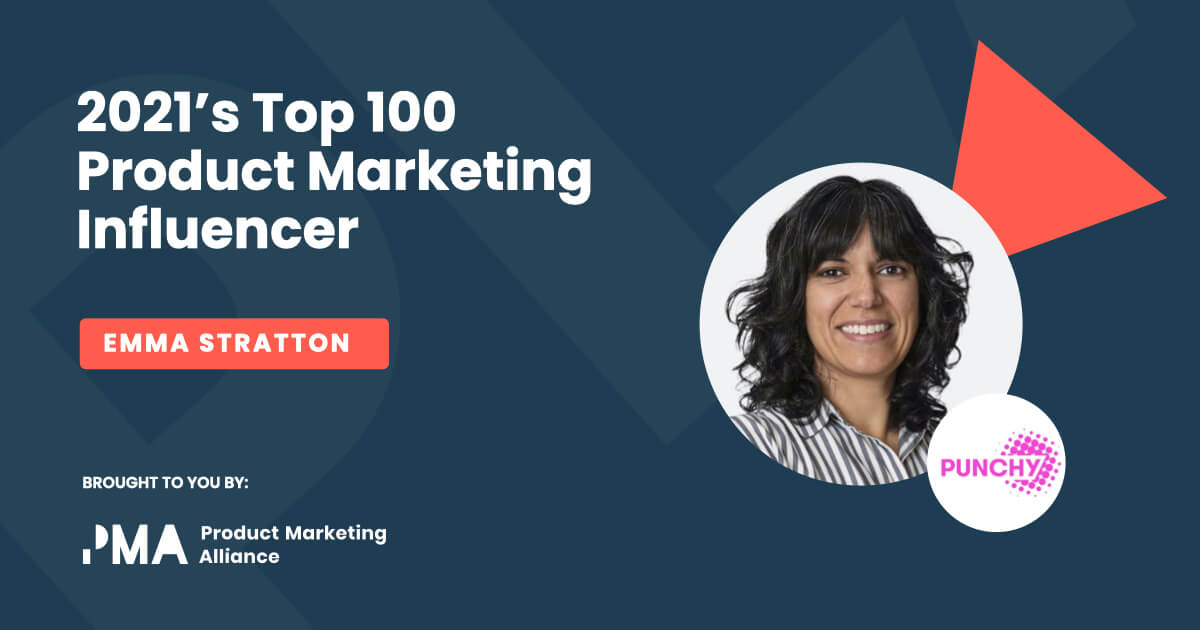 Emma's an expert in messaging and positioning for B2B tech companies. At Punchy, she helps product marketers, founders, and leadership teams translate visionary technology into simple, compelling storytelling that resonates with buyers.
Become one of the best in the field, and sign up for a PMA Membership plan:

Vice Presidents
Anand Akela, VP of Product and Solution Marketing at Nutanix

A seasoned PMM executive, Anand leads Nutanix's GTM strategy and product and solutions marketing at the company.
Before joining Nutanix, Anand was VP of product marketing at Tricentis. Earlier Anand worked at CA Technologies, AppDynamics, Oracle, and HP in various product marketing, product management, and engineering roles.
Neil Cameron. VP Product Marketing at Criteo

Neil Cameron leads the PMM team at Criteo, where he's responsible for driving and implementing the strategic direction and vision for Criteo's products and services to support growth and revenue expansion for the company. He brings more than 20 years of experience to this role, having spent most of his career working in the advertising industry for publishers, networks, platforms, and tech innovators.
Francisco Bram, VP of Marketing at Albertsons Companies

Francisco Bram has dedicated his career to helping organizations find the customer truth, turn on lights, and launch product innovations.
Currently the Vice President of Marketing at Albertsons, Francisco's helping to shape the go-to-market strategy for Albertsons' new Health, Nutrition, Wellness, and Pharmacy products and services.
Melis Carroll, VP of Product Marketing at Majesco
Melis works closely with the product and sales teams to synthesize market analysis, customer needs, and product capabilities into easy-to-understand messages and value propositions.
Priya Doty, VP of Product Marketing at IBM
Priya currently leads product marketing for IBM Z and IBM LinuxONE brands, where she spearheaded the launch of their Confidential Computing initiative across IBM Cloud and IBM LinuxONE and led the global, 30-country rollout and launch of the IBM z15.
Ryan Goldman, VP of Product Marketing at SoundCloud
Ryan Goldman has over a decade of experience leading marketing teams at Pendo, Cloudera, Sentry, SignalFx, and Cisco, from consumer products to B2B, streaming media to SaaS, marketplaces to the enterprise, content creators to open-source developers, and everything in between.
Matthew Howells-Barby, Vice President of Product Marketing at HubSpot
Matthew has been working at Hubspot for over six years, and in 2019 made his way to Vice President of Product Marketing. He's also co-founder of Traffic Think Tank, a business focused on helping people master SEO and wider growth marketing. Alongside this, he works as an advisor to a number of startup and large SaaS businesses and is an investor, lecturer, and global speaker.
Laura Jones, VP Brand & Marketing at Instacart
Laura recently moved to become Vice President of Brand and Marketing at Instacart where she is responsible for shaping and defining a cohesive brand that threads across all aspects of the experience and tells the story of why they do what they do.
💻
Sign up for
Product Marketing Leaders: Fellowship
, refine your leadership credentials and transform yourself into a C-suiter.
Learn more about the essentials needed to reach the upper echelon on the product marketing ladder, during our 8-week course packed with
40+ hours
of education,
14+
templates and frameworks, exclusive alumni, and much more.
Register now
Lisa Kant, VP of Product Marketing at Zendesk
Lisa has been at Zendesk for four years, where she and her team are responsible for product marketing, industry marketing, and customer marketing.
Prior to Zendesk she built and ran the PMM function at the analytics startup ThoughtSpot, and before that she spent several years at Salesforce in various roles in Industry and platform product marketing.
Adam Kerin, VP of Product Marketing at Truework
Most recently Adam led developer marketing at NVIDIA and did product marketing at Google Cloud and Stripe. He's currently VP of Product Marketing at Truework, a Series B fintech backed by Sequoia, to build the modern credit bureau.
Axel Kirstetter, VP of Product Marketing at Datasite
Axel's a seasoned technology executive and coach focused on product marketing and change management. He's a subscription and SaaS expert with over 20 years of experience leading global go-to-market, pricing, and content teams. Outcomes he has contributed to include fundraisers, IPOs, acquisitions, and divestitures in the FinTech space with the likes of Datasite, Merrill Corp, Software AG, and Intralinks.
Erik Mansur, VP of Product Marketing at Crayon
At Crayon, Erik's not only the VP of Product Marketing, but the person in charge of their own CI program, where he regularly makes use of Crayon's industry-leading software platform to activate competitive intelligence throughout his organization.
Daniel J Murphy, VP of Marketing at Privy
Daniel's the VP of Marketing at Privy.com - the number one reviewed sales app in the Shopify App Store and one of the fastest-growing companies in the U.S. Before Privy, Daniel led product marketing at Drift, and demand generation at Onshape.
Jon Rooney, Group VP of Industry Marketing at Oracle
Jon started out in the world of product marketing at Splunk, where he worked his way up the company ladder for several years, ultimately becoming the Vice President of Product Marketing. Since then, he has worked at Domino Data Lab, New Relic Inc, and finally ended up in his current role as Group Vice President of Industry Marketing at Oracle.
Julien Sauvage, VP of Product Marketing at Gong
Julien's currently the Vice President of Category, Customer and Product Marketing at Gong. Previously in leadership positions at Salesforce, Talend, and SAP.
He's a product marketing leader with 15 plus years of hands-on and managerial experience leading product marketing, go-to-market strategy, and pre-sales within startups and enterprise companies, specializing in Artificial Intelligence, CRM, and data-related technologies.
Keep updated on everything product marketing:

Heads
Erin Anderson, Head of Product Marketing at Ocado
Erin first joined Ocado in 2019 and is responsible for Ocado solutions.
She has over 20 years of experience in tech business development and marketing across the USA and Europe and has worked in start-ups, experiencing an IPO and two acquisitions, as well as working for Google in the UK for a number of years.
Imtiaz Bellary, Head of Product and Customers at Engati

Imtiaz leads Product and Customers for Engati, an emerging platform that allows businesses to build and manage omnichannel CX. He works with customers worldwide, understanding their goals/ambitions, building value propositions, and helping to deliver a compelling product offering in the market.
Cody Bernard, Head of Product Marketing at Dooly
Cody Bernard heads up product marketing at Dooly. He's had his hand in everything from early-stage startups to later-stage enterprises where he's focused on go-to-market strategy, messaging and positioning, product launches, competitive intelligence, and more.
Jennifer Bunting, Head of Product Marketing for EMEA & LATAM at LinkedIn
Jennifer's the Head of Product Marketing for EMEA & LATAM at LinkedIn, where she's responsible for leading the launch and adoption of digital ad products, research, customer success initiatives, and sales enablement.
Bree Bunzel, Head of Global Customer Marketing at Dropbox
Bree's currently leading Global Customer Marketing for Dropbox. She and her team
are working to design a more enlightened way of working. Dropbox is a leading global collaboration platform that's transforming the way people work together, from the smallest business to the largest enterprise.
Alicia Carney, Head of Product Marketing at Lune Climate
Alicia has built two early-stage B2B marketing teams from scratch and is currently building Lune to help businesses build climate impact into their customer experience.
Alicia feels innately passionate about product marketing. Advocating for elevated, strategic product marketing - firmly rooted in empathy for all types of people - is something to always be excited about, and to share with others.
Ali Hanyloglu, Head of Global Product Marketing at Akeneo
Ali has been in Product Marketing since 2007, covering many different disciplines including product launches, go-to-market strategy, competitive intelligence, messaging, sales enablement, and customer presentations. But he's most passionate about connecting products to customer needs through storytelling techniques.
Jeff Hardison, Head of Product Marketing at Calendly
Jeff's the head of Calendly's product marketing and brand & content teams. Prior to Calendly, Jeff was a product marketing leader at InVision, Clearbit, and HP. Jeff's past marketing experience includes consulting with Amazon, Stumptown Coffee, and Nike.
Andrew Hatfield, Head of Cloud Strategy at NetApp
Andrew's fanatically Voice-of-the-Customer driven, and focuses on solving problems customers really care about.
As a data-driven go-to-market specialist, Andrew has a track record of successfully launching new products, scaling startups, and turning businesses around.
Nick Knuppe, Head of Product Marketing at Mollie
Nick's the Head of Product Marketing at Mollie, overseeing the go-to-market, commerce enablement, and research and insights functions. Prior to Mollie, Nick worked in growth and product marketing at Booking.com, Tencent, and Ogilvy, and has led over 60 go-to-market product launches across Sub-Saharan Africa and Europe.
Sean Lauer, Head of Product Marketing at Mural
Sean leads product marketing at MURAL, a visual collaboration platform that helps enterprises level up teamwork with imagination so that working together is more fun and innovation happens faster. Previously, he worked in B2B product marketing at Twitter and brand management at Anheuser-Busch InBev, among other marketing and design roles in his career.
Tiffany Tooley, Head of Product Marketing at HubSpot
Tiffany leads a team of product marketers whose goal is to inspire individuals around the world to grow their businesses better with HubSpot. Before joining HubSpot in 2021, she led product marketing teams at Salesforce, who were focused on scaling Marketing Cloud awareness and utilization within key industries like Manufacturing, Media, Travel, and Nonprofit, and supporting Enterprise, Mid-Market, and SMB sales teams to do the same.
Rory Woodbridge, Head of Product Marketing at Pleo
Rory has a decade of experience in product marketing, having worked at big global brands including Google, YouTube, and Amazon, plus fast-growing startups like Whereby. Rory's currently Head of Product Marketing at Pleo.
Improve your knowledge and grow in your product marketing career:

Directors
Marcus Andrews, Director of Product Marketing at Pendo.io
Marcus Andrews is the Director of Product Marketing at Pendo.io where he leads a team of marketers that position products, create go-to-market strategy, and launch products.
Eve Brill, Director of Product Marketing at Farfetch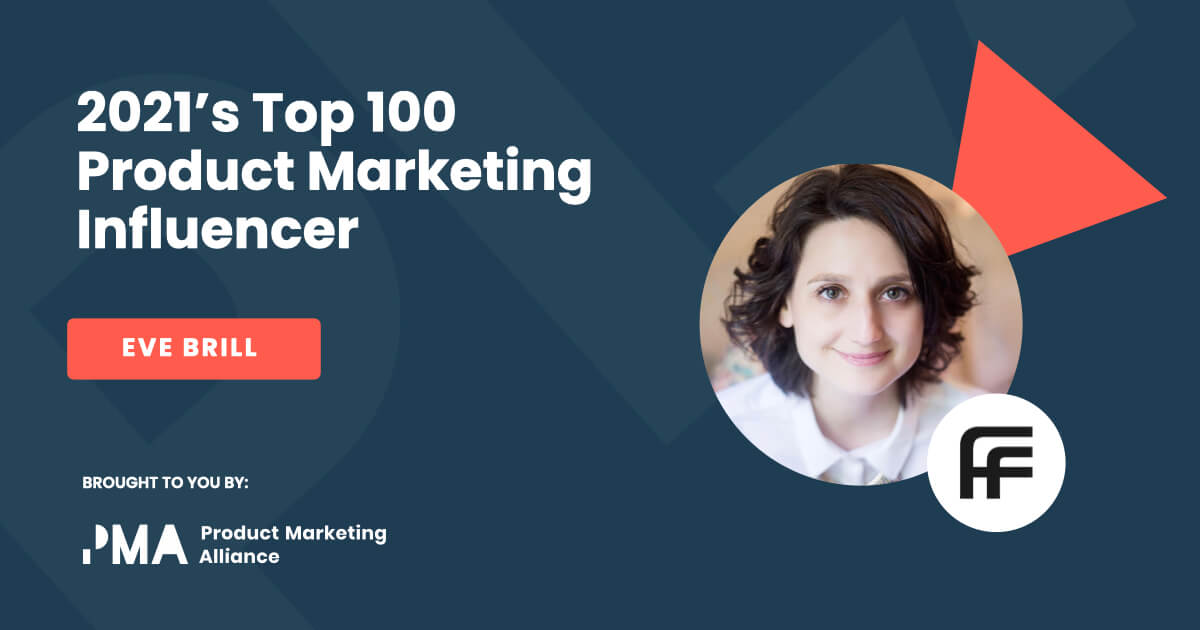 Eve leads the creation and delivery of Farfetch's B2B product communications to the world's biggest luxury brands and boutiques that transact on the Farfetch platform.
Craig Burnham, Director of Product Marketing at Webex
Craig has five years of experience at Cisco and is currently the Director of Product Marketing in the Webex Suite, where he manages three teams of product marketers focused on the Webex Suite of products. He's responsible for product marketing for a 3 billion dollar SaaS portfolio, and drives messaging, positioning, new product launches, events, and sales enablement.
Alex Chahin, Senior Director of Product Marketing and Development at hims & hers
Alex Chahin's known for his work scaling hyper-growth consumer brands and developing visionary products and marketing, earning Fast Company award honoree recognition twice for a unique mental health product he came up with.
Sonduren Fanarredha, Director of Product Marketing at Airbase
Sonduren's currently the Director of Product Marketing at Airbase, a high-growth B2B SaaS FinTech organization, responsible for the positioning, messaging and go-to-market strategy that will accelerate lead, pipeline, and revenue growth. He's an experienced and recognized marketing leader with entrepreneurial skills working in the computer software industry, specifically in B2B SaaS product marketing and demand generation.
Fiona Finn, Director of Product Marketing at Unbounce
Leading the product marketing team at Unbounce, (previously at Clio), Fiona heads up a team of go-to-market, pricing, positioning, and competitive intel experts—and when not working, can be found surfing and swimming any time of year.
Andrew Forbes, Director of Product Marketing at Zendesk
Andrew's currently a Director of Product Marketing at Zendesk covering release marketing and product solutions. His mighty team is responsible for everything it takes to bring new releases to market; from building strategic roadmaps to compelling customer launches to making sure GTM teams are ready to talk about everything new with Zendesk.
Laura Foster, Senior Director of Product Marketing at Innovid
Based in Los Angeles, Laura Foster leads the product marketing team at Innovid, developing product positioning and go-to-market strategies within the advertising technology space.
Ali Good, Senior Director of Product Marketing at Renaissance Learning
Ali joined product marketing in ed-tech like many others before her: from the classroom.
She found that teaching writing for nearly two decades was a great entrée into product marketing and has just begun working at a startup called Quizizz, after a career at two ed-tech giants: Renaissance and Pearson; she's simultaneously excited and terrified to have far greater influence across the organization.
Kirsten Jepson, Product Marketing Director at Telus International
Kirsten has spent the majority of her 25-year career in product marketing, and currently leads a high-performing global team of domain experts covering a full suite of digital customer experience products, services, and solutions.
Ashwin Krishna, Global Marketing Director at Tact.ai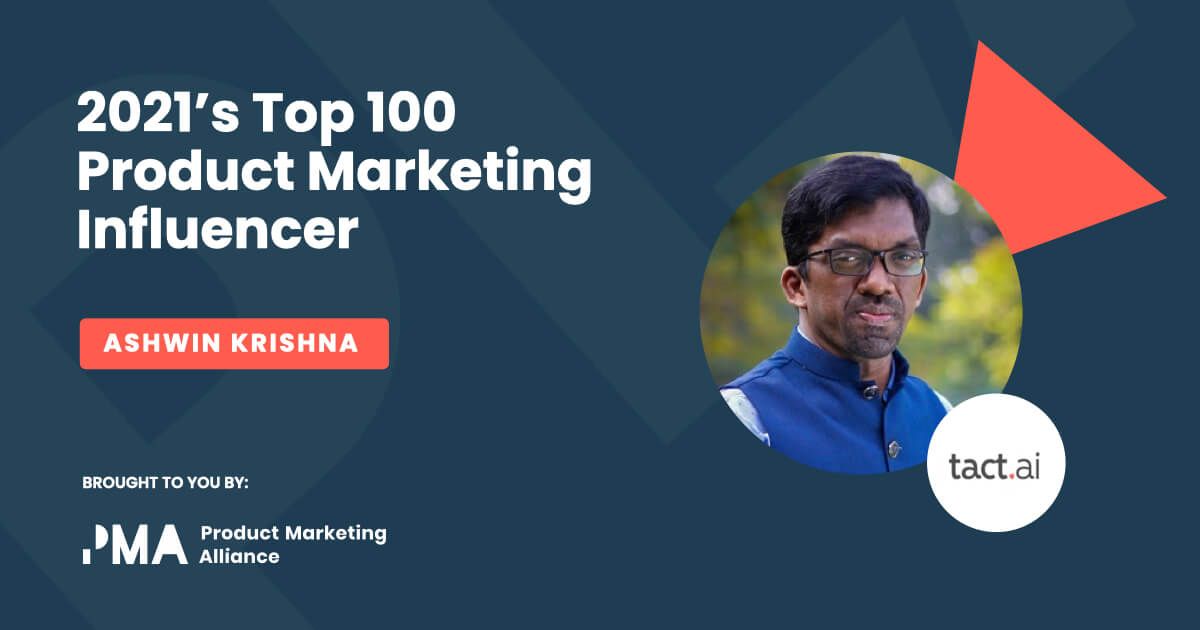 Ashwin's a SaaS Marketer by choice and an entrepreneur by nature. Over the last 15 plus years, he has scaled SaaS companies 20x through three pillars - product marketing, branding, and revenue marketing - across US, EMEA, and APAC markets.
He heads marketing at Tact.ai, an enterprise CRM product company (backed by Microsoft, Amazon, Salesforce, Accel Partners). Previously, Ashwin has held marketing leadership roles at Capillary Technologies and Juniper Networks.
Harvey Lee, Director of Product Marketing at Avast
With over 25 years in senior product marketing roles for companies such as Virgin, Microsoft, Kaspersky, Avast, and Seiko Epson, Harvey has a track record of helping businesses of all shapes, sizes, and growth stages find the true value of their product or service. He's currently Director of Product Marketing at Avast and is also known in the community for teaching PMA Core Live and hosting weekly sessions for the Scholars and Core program student intake.
Josh Lory, Senior Director of Product and Technical Marketing at VMWare
Joshua leads storytelling, adoption, scale, and sustainability of VMware's AI-powered management and support technologies, serving over 500,000 customers. He aims to empower his customers and employees to spend more time on innovating vs. fighting fires.  
Hugo Macedo, Senior Director of Product Marketing at PandaDoc

Hugo's passionate about People, the New, and the Change in between. For him, this means Marketing, Innovation, and Change. He currently serves as Senior Director of Product Marketing at PandaDoc - a unicorn tech startup going after your paperwork. In his role at PandaDoc, he focuses on Strategic Product Marketing.
Morgan Molnar, Director of Product Marketing, Market & Brand Insights Solutions at Momentive.ai

At Momentive, Morgan was the first product marketer on their insights business team and has since built out the function and grown the business from a single product to a global portfolio of 22 software solutions that span market, product, and brand insights.
Vishal Naik, Director of Product Marketing at DocuSign

Vishal leads marketing for the DocuSign Platform. The Platform Marketing team owns the full funnel of the developer experience, as well as oversees other foundational products that support the core DocuSign SaaS suite.
Kalyn New, Senior Director of Product & Customer Marketing at Campaign Monitor

Kalyn's responsible for leading a global team of Product, Sales, & Customer marketers across a portfolio of Self-service, SMB, & Enterprise email products. Within her work, she aims to embody the voice of their customers in order to evangelize their product value and enable their sales and marketing teams.

Sandra Parks, Senior Director of Marketing and Product at Comcast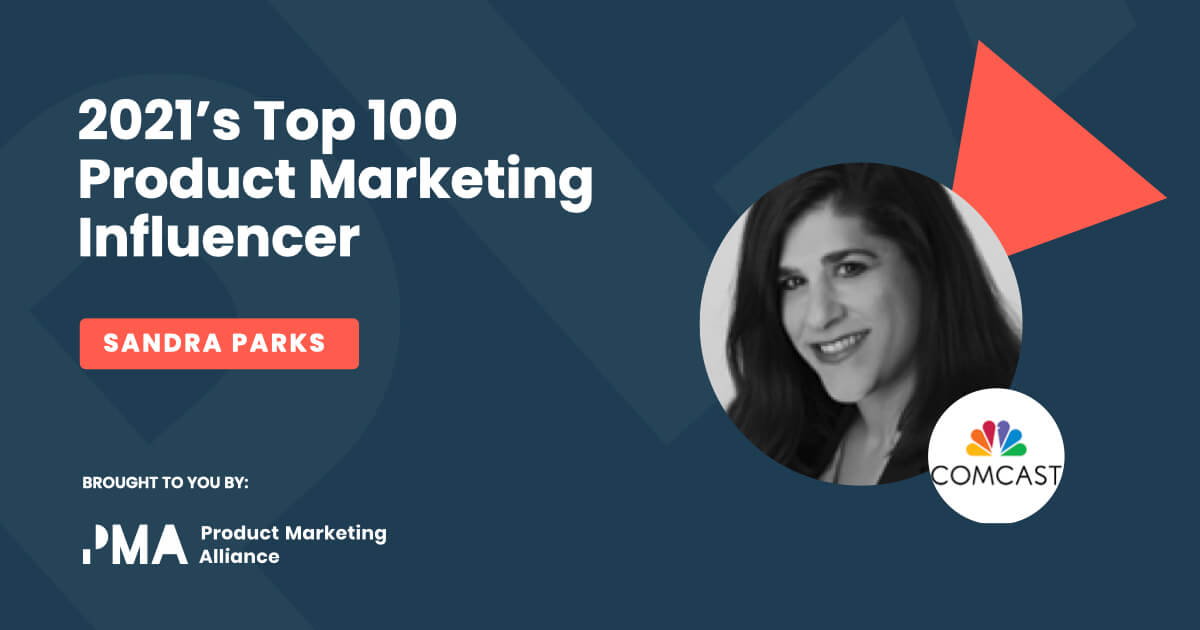 Sandra works as the Senior Director of Marketing and Product, where she's the Greater Boston strategic marketing executive, focused on Customer Acquisition, Competitive Strategy, New Product Launches, Sponsorships, and Subscriber Budgeting, and Forecasting.
Trevor Pyle, Director of Product Marketing at Quantum Metric

Trevor leads Platform Product Marketing at Quantum Metric and is based in Denver, Colorado. His team focuses on GTM product launch, pricing/packaging, competitive strategy, customer activation, and messaging/positioning.
Sapphire Reels, Director of Portfolio and Integrated Marketing at Pluralsight

Sapphire's a B2B marketer with a background in product, portfolio, and integrated marketing. She started her career as a PMM focused on market intelligence, positioning and messaging, sales enablement, and launch strategy. Today, her role has evolved to storytelling, go-to-market, and campaign strategy across a suite of products.
Irit Schwarts, Director of Product Marketing at Fyber

With more than 12 years in advertising, digital marketing, and product marketing, Irit has gained experience in building the PMM function and growing it within global companies. Irit's currently the Director of Product Marketing at Fyber - a Digital Turbine company - an app monetization platform aimed to help app publishers grow their business.

Christine Tran, Senior Director of Product Marketing at Quantum Metric

Christine's a two times Head of Product Marketing and currently leads product marketing at Quantum Metric, where she helped launch the Continuous Product Design category. Previously, she was a Marketo consultant, martech researcher, international nonprofit leader, and volunteer English teacher abroad.
Jessica VanMaaren, Senior Director of Product Marketing at Workiva

Jessica has been a part of the Workiva team for over nine years. She began as the Customer Success Manager, where she worked closely with the Product Marketing, Product Management, Quality Assurance, and Development teams at WebFilings to ensure she was up-to-date with the latest product improvements, and that customer feedback was integrated into the product development. Now, she has been the Senior Director of Product Marketing for three years.
Jen Wheat, Director of Product Marketing and Innovation at T Mobile

Jen has grown in her six-year career through T-Mobile, starting off for six months as the Senior Marketing Manager of Subprime Acquisition, and now as the Director of Product Marketing and Acquisition. Now, her team is focused on delivering amazing un-carrier moves that make their customers happy.

Ali Wiezbowski, Director of Product Marketing at Peloton

Ali Wiezbowski oversees product marketing for the Peloton Bike line of business. Her team's responsible for global Bike marketing strategy, including customer acquisition, software, and hardware experiences, and product positioning. Previous to Peloton, Ali served as Uber's Global Head of Product Marketing, Driver Engagement. At Uber, she helped transform their driver retention strategy, and in parallel focused on changing the public narrative.

Christie Wragg, Director of Product Marketing at Avast

Christie describes herself as an engaging and creative marketing leader with a robust foundation in product marketing, go-to-market strategy, content strategy, brand, and communications.
Want to grow in your career?
The Mastering Product Marketing subscription has been designed and built by the best of the best within the industry to provide you with knowledge around every key product marketing principle - and it's only continuing to grow.
From research to competitive intelligence, to positioning, to narrative design… you name it, we have it. And if not, we're building it.
Join the Mastering Product Marketing subscription and unlock:
Over 15 gold-standard courses,
More than 70 hours of learning,
Official certification & accreditation,
Over 50 templates & frameworks,
Exams throughout,
Optional coursework,
Fireside chats with red hot guests, and
30+ hours of bonus footage.
Get Masters Certified