Wanna get yourself Storytelling Certified, but unsure how to ask key stakeholders to open their wallets? 💵
Sure, it can be awkward asking those in charge to fund your career development. So, we've popped together a handy resource that'll allay your fears and do the hard work for you. 😁
Copy and paste this email 👇 (or download this doc), fill in the gaps, and send it to your boss.
Fasten your seatbelts; you'll be riding the storytelling express in no time. 😎
---
Hi [insert your boss' name],
I'm interested in taking part in Product Marketing Alliance's storytelling certification and would like to enquire if you'd be willing to provide the financial support for me to do so.
Storytelling is an essential part of product marketing. Bringing purpose and authenticity to a product story is a pivotal part of connecting with new and existing customers in a way that addresses their needs and pain points. In turn, it plays an important role in driving revenue and building customer advocacy through our marketing efforts.
Taking this into consideration, I'm keen to heighten my core understanding of the area, and I believe this course would be the ideal platform for me to do so.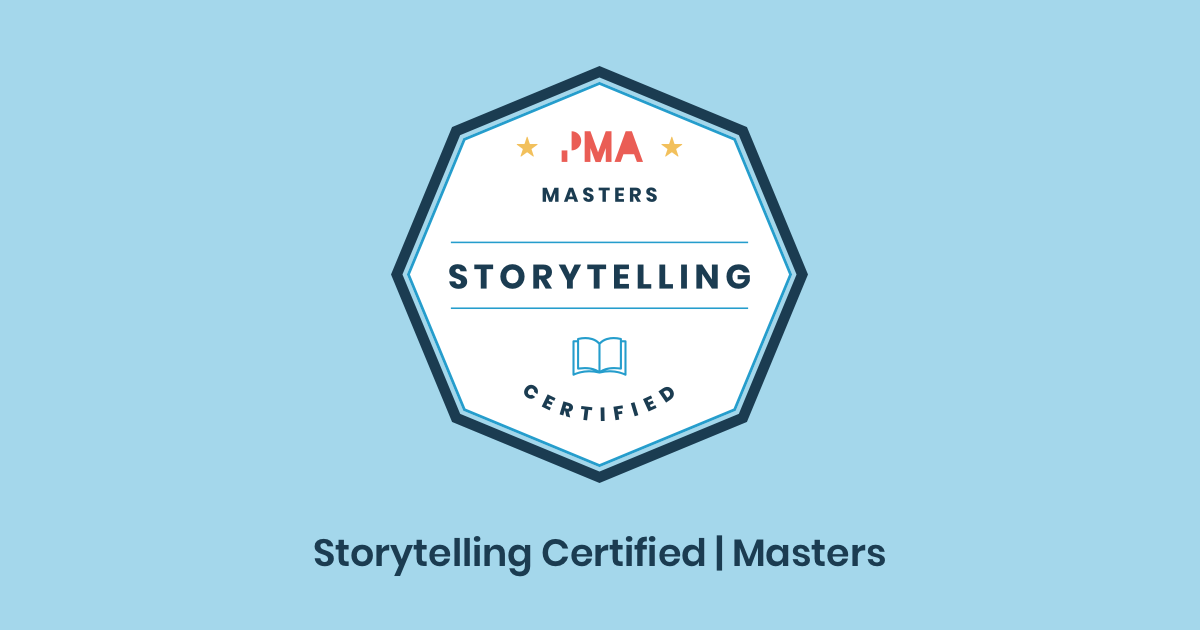 Product Marketing Alliance is a respected company within the field, and esteemed companies such as IBM, LinkedIn, and G2 have all recognized the quality of previous courses they've brought to the market.
The course is 100% self-paced and will help me structure impactful product narratives, apply storytelling across the entire organization, and measure and iterate these efforts to increase our conversions and captivate new customers.
The storytelling certification includes specialist content created by product marketing experts and includes:
5 modules and 3+ hours of thorough training,
8 tried, tested, and vetted templates, alongside 6 worksheets,
Coveted certification,
Unlimited access to course content,
5  activities to consolidate the course content storytelling skills, and
Expert tuition from an expert in the field.

This brings me to my next point. Product Marketing Alliance's storytelling course is delivered by Elliott Rayner, Chief Marketing Officer at ARION. He's an expert in storytelling, having accumulated years of experience in constructing actionable storytelling frameworks, delivering authentic product stories, connecting better with customers, and is highly respected within the industry.
I've taken it upon myself to research any other alternatives that may be available, and I can assure you, Product Marketing Alliance's storytelling certification surpasses other options, offering exceptional value for money and impeccable content.
Here's one of their reviews from a previous student:
"When the storytelling course is built and presented as a great story, you know Elliott knows what he's talking about. Great use and explanation of frameworks, and interesting tasks that get you thinking."
-Igor Kranjčec, Head of Marketing at Mediatoolkit
I have no doubt Product Marketing Alliance's storytelling masterclass will give me and my colleagues the knowledge and tools needed to improve the current standards at [company name].
I'd be thrilled to discuss this exciting opportunity with you in further detail. In the meantime, you can find more details about what's included, the syllabus, as well an FAQ here.
If there's anything else you need, please let me know. I'd be more than happy to help.
Thanks,
[Your name]