Brigham says the award was an "incredible honour"
Since joining, she's transformed Morningstar's software marketing team into revenue drivers
She's been advocating the industry for years
Elizabeth Brigham, Head of Product Marketing (Software) at Morningstar, scooped the Product Marketing Leader of the Year title at PMA's inaugural awards in San Francisco.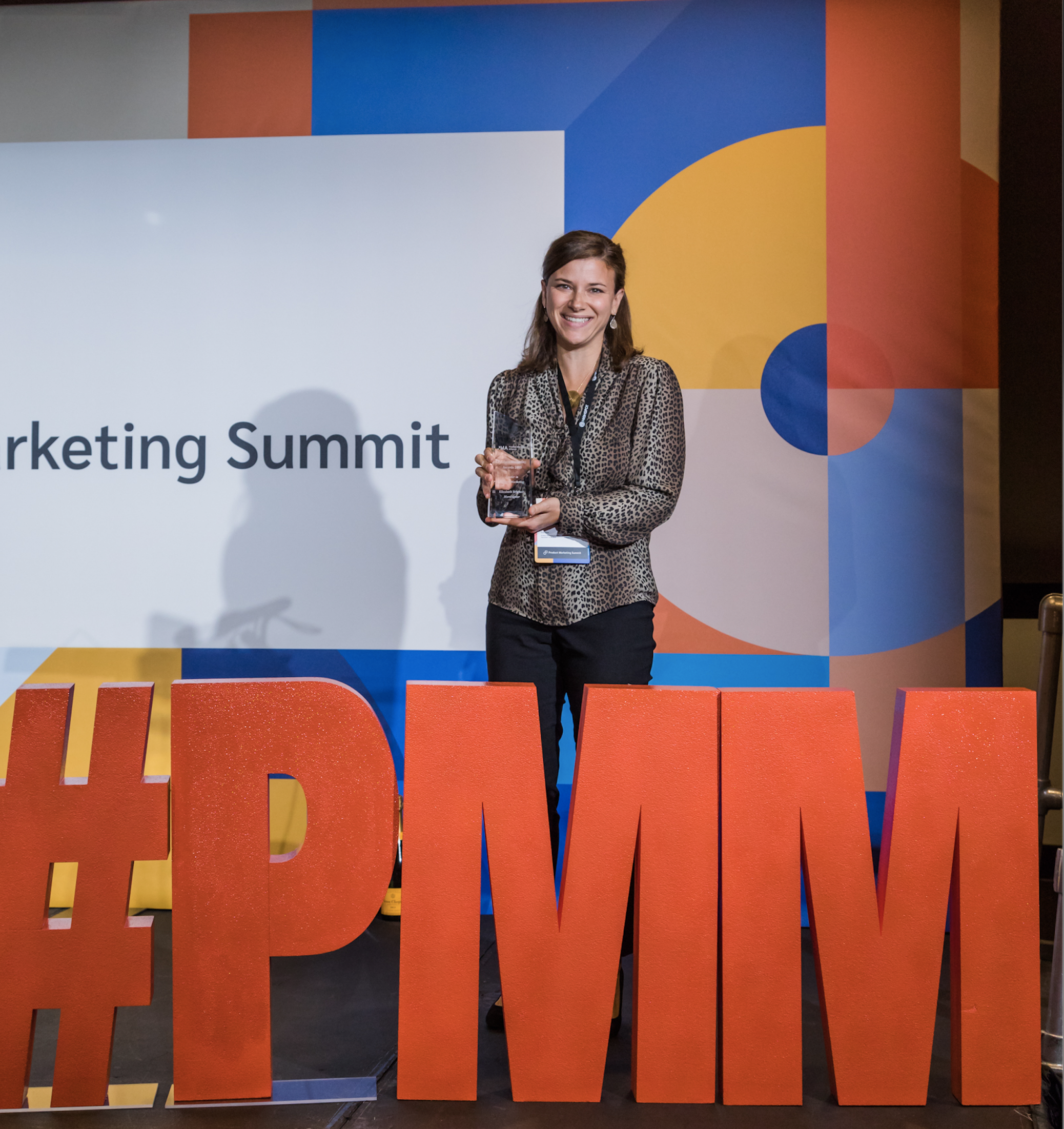 Speaking of the achievement, Brigham said:
"It was an incredible honour. I was humbled to read the nomination that cut across not just my immediate team, but also our partners in sales, marketing and product.
"I'm so excited that we are cultivating a community around the product marketing discipline. I look forward to seeing how we continue to grow and solidify this career path. I very much appreciate the award and recognition amongst this talented group of finalists."
Before joining Morningstar two and a half years ago, Brigham had worked at the likes of Disney, Jive and Timshel, which developed the backend technology platform for Hillary Clinton's 2016 presidential campaign.
Transforming processes, shattering objectives

Safe to say, she brought all that experience and more to her current role. From smashing conversion rate goals to implementing effective Go-To-Market strategies, Brigham's entry overflowed with praise.

"Elizabeth has taught everyone that 'empathy is currency' and has changed the focus from product features to client experiences," her nomination read.
"She lives by the quote from Walt Disney, 'it's kind of fun to do the impossible,' and in the short time she's spent here the product marketing department has matured to a fully trained and empowered team of eight software product marketers following a repeatable and scalable strategy designed to drive revenue and uncover new opportunities for Morningstar to succeed."
The best of the best
Picking up the Product Marketing Leader of the Year award was no easy feat. Brigham saw incredible competition from the likes of SurveyMonkey, G2, UiPath, Dell Boomi, Heap and Gannett, but in the end, her results and commitment to ensuring the industry thrives clinched it.

"I've tried to do my best to be a steward and an advocate for the discipline for many, many years. It's been so great to be part of this [PMA's] crew from the beginning, from that first invitation to the Slack channel,"
Brigham said.


Inspiring the leaders of tomorrow

Her words of advice for any enthusiastic product marketers looking to take over the throne next year? Pushing for innovation and driving the business.

"I feel like leadership falls somewhere on the spectrum between complacency and chaos," Brigham spoke, "I'd say for any aspiring person who wants to win this award, do right by your team, make data a core part of who you are and what you do, and move confidently in the direction of your dreams."
Richard King, Founder of PMA, commented:
"Elizabeth is a great advocate and role model for the industry and it filled me with great pleasure to hand this award over to her.
"Product marketing is really evolving at the moment and coming to the fore, and it's people like Elizabeth who're really helping pave the way and pioneer the role's organisational value."
About Product Marketing Alliance
Product Marketing Alliance was founded in March 2019 and unites 1,000s of passionate product marketing managers from around the world, all committed to a common goal; driving demand, adoption and the overall success of their products.
Contact
Richard King
richard@productmarketingalliance.com