Your product team has planned and built an amazing product, and it's finally ready for release.
Great! Let's get it out in the market and the buyers will come!
Well, as product marketers know, that's not exactly how it works.
Bringing a new product or feature to market requires careful planning and a whole lot of cross-functional collaboration in order to be successful. And it's often up to product marketing to facilitate the cross-functional collaboration needed for a successful product launch.

So, where do you start? Here are the steps that every PMM should take when leading any cross-functional product Go-to-Market initiative:
Now, let's look at each in more detail.
---
📣 Ahem! Amelia here from PMA 👋
Sorry to interrupt you, Christine. Just popping in to let readers know we have a brand-new course featuring everything you need to design, launch, and measure an impactful Go-to-Market strategy.
Interested?
Back to you, Christine!
---
Establish a Tiger Team
Bringing a new product or enhancement to market will likely involve stakeholders from across your business. When establishing this team, you should focus on including the main stakeholder or representative from each team, so as to avoid having "too many cooks in the kitchen" and so that you can keep things moving. You've got a great product to get to market, after all!
First and foremost, your Tiger Team should include a representative from product – this could be the product manager who is responsible for or closest to the product being released or someone else on the team who can provide the expertise on what's being launched.
In addition to product, you'll likely also want to include representatives from:
Marketing (counterparts outside of the PMM team), so that they're looped in and able to support the launch through targeted campaigns and content, as applicable.
Sales or Sales Enablement, to make sure that you have a plan in place to enable your sellers on your new feature or product, and how they can leverage it to sell more.
Customer Success, to support in getting the word out within your customer base and driving adoption of the new product or feature.
Pricing, if you're launching something which will be priced separately from other offerings.

Create a launch plan with clear owners, deadlines, and goals
One of the most challenging aspects of managing a cross-functional project like a product launch is making sure that everyone involved is on the same page and the project keeps moving.
By establishing a launch plan, you can get buy-in from your Tiger Team on everything that needs to happen to make the launch successful, which stakeholders will be responsible for key deliverables, and when each deliverable needs to be complete.
You can manage deliverables and timelines using a project management tool, or simply a spreadsheet – but aligning everyone around tasks that need to be completed, ownership and due dates will help keep the launch on track and running smoothly.
In addition to identifying key tasks and assigning ownership, part of this plan should include determining the cadence for which to have check-ins with the Tiger Team on progress.
Depending on launch timing and scale, you may want to have check-ins every week, or a less frequent cadence like bi-weekly or monthly may be sufficient. No matter what the frequency, you'll want to make sure the team has a way to collaborate and monitor progress against key milestones in your launch plan.
Some ideas for facilitating collaboration include working within a Google Sheet or Doc where owners can comment and tag other users or having a dedicated Slack channel.
And what's a plan without goals?
When planning any major launch or Go-to-Market initiative, it's super important to understand what success looks like and how you will measure it. Work with your Tiger Team to identify what the top-level goals for the launch should be, and then put a mechanism in place to measure your success.
---
🚨 Useful resource alert: PMA's Go-to-Market Toolkit, full of GTM-focused presentations, templates, and guides. 👇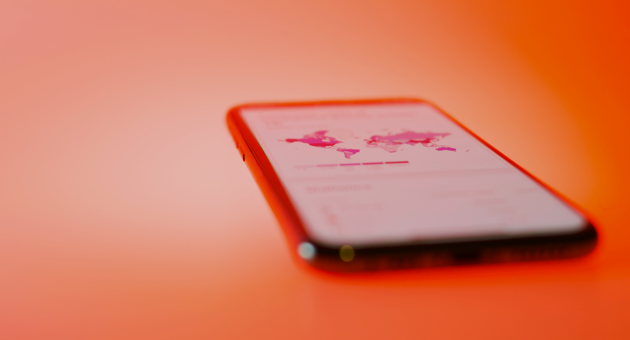 ---
To beta, or not to beta?
That is the question that product and product marketing teams should answer when thinking about the best way to bring your product to market.
Beta testing can help ensure the success of your launch in several ways. It allows your teams to assess how well the product or features meet customer needs and expectations, helps you understand whether the product is ready for release and at the same time, enables you to collect feedback from your customers to ultimately drive a better experience when the product or feature is generally available.
As a product marketer, you should work closely with your product management team to support the beta program. Collaborate with PMs to identify the questions you should be discussing with Beta participants, sit in on feedback sessions, and capture the input of your customers. Their feedback, questions, and perspective can be invaluable in helping to craft the most compelling messaging.

Develop your messaging
The main goal is to sell your product, for sure. But first and foremost, it's important to think about the person you're selling to - the human at your customer account, who will actually be using (and realizing value from) your product.
The key to compelling messaging is in deeply understanding your buyers, the challenges they face, and how your product solves those challenges. From there, you can craft a story around the value that your product delivers.
You should work closely with your product management team to dig in and really understand the product or feature that you're launching. Have them walk you through the product in detail, and ask all the questions. This will help you fully uncover the value of the product or feature you're launching and build a compelling story.
Important questions to consider when developing your positioning:
Who is your buyer/audience, and what are their unique challenges?
How does your product solve those challenges (why are you building it)?
What are the key benefits or value your product will bring to your customers?
How is it different from what's already available in the market?
And, be sure to test your message prior to launch.
The best way to find out whether your messaging resonates with your customers is to get their feedback. Now if you've chosen to have a Beta program, that would be the perfect group to test your messaging. If you decide to pass on a Beta program, get feedback from your current customers.
If you have a product analytics tool in place, a good way to find customers to provide feedback is by identifying the power users for similar or related features and reaching out to them.
Hold enablement sessions with customer-facing teams
Customer-facing teams need a lot more than just an email on launch day announcing your new product or feature.
Enablement is a key part of any product Go-to-Market initiative – and as such, should extend beyond the sales organization to all teams that are working with your customers.
With the right enablement strategy, you can impact new logo acquisition by guiding sellers to more effectively speak to the value of the product, and drive adoption of your new product by giving customer success and services teams the information they need to help customers use the product most effectively.
If you have dedicated sales and post-sales enablement resources, you can partner with them to create a plan to enable the right teams. As a foundation, any enablement you do should cover what the product or feature is, how it works, and most importantly, what value it will bring to your customers.
Enablement sessions with different audiences will likely have slightly different focuses – for example, enablement with a solution consulting team can include talking about the best way to showcase the new product or features in a demo setting to sell more.
Customer success teams, on the other hand, will want to know how this new product or feature impacts the existing customer base.
But, at the end of the day, the positioning included in every enablement session should be aligned with the overall launch messaging.
As product marketers, the core role you'll play in a product launch is defining that value story and messaging that can then be used across marketing campaigns, collateral, sales enablement, and more.

Evaluate the success of your launch
Remember those goals we talked about earlier? A product marketer's work isn't done simply when your product becomes generally available. It's important to reflect on the launch and measure success against the goals that were outlined for the launch.
A good way to do this is by setting up a debrief call with your Tiger Team in which you can review any reports or metrics put in place to track the success of the launch, as well as discuss what went well and what should be improved for the next launch.
Evaluating the success of the launch as a group, will not only provide critical visibility into the success of your launch across multiple aspects, it will also make it easier to implement any key learnings and improvements the next time around.
By taking all of these steps, product marketers can put a solid foundation in place to ensure a successful launch. No matter which tactics you deploy to support your launch – the content you create, the campaigns you run, or the channels you leverage to get the word out – the recipe for a successful launch includes these key steps to make sure that the right stakeholders are looped into the process and the right information is shared across the organization.
With the right plan in place and processes for driving collaboration and communicating regular updates to stakeholders, you can make sure that the plan progresses smoothly.
Proper planning and cross-functional organization will allow you to maximize the impact for your launch to drive revenue growth and adoption of your products.
How to improve your Go-to-Market strategy
Our Go-to-Market Certified: Masters course will give you all the information and knowledge you need to up your GTM game.
Delivered by Yoni Solomon, VP of Product Marketing at Gympass and former Director of Product Marketing at G2, this course provides you with everything you need to design, launch, and measure an impactful Go-to-Market strategy.
This course will enable you to confidently:
🚀 Grasp a proven product launch formula that's equal parts comprehensive, repeatable, creative, and collaborative.
🧠 Gain the expertise and know-how to build and tailor an ideal product blueprint of your own.
🛠 Equip yourself with templates to facilitate a seamless GTM process.
So, what are you waiting for?