PMM Talks brings you specialist discussions from product marketing leaders every Tuesday. Our live sessions serve as the perfect platform to up-skill, interact with experts, and get invaluable answers to your burning questions.
Previously, we've welcomed guests from esteemed companies such as Peloton, Amazon Web Services, Shopify, plus many more. Get brand-new insights whenever you are, with our on-demand service. 👇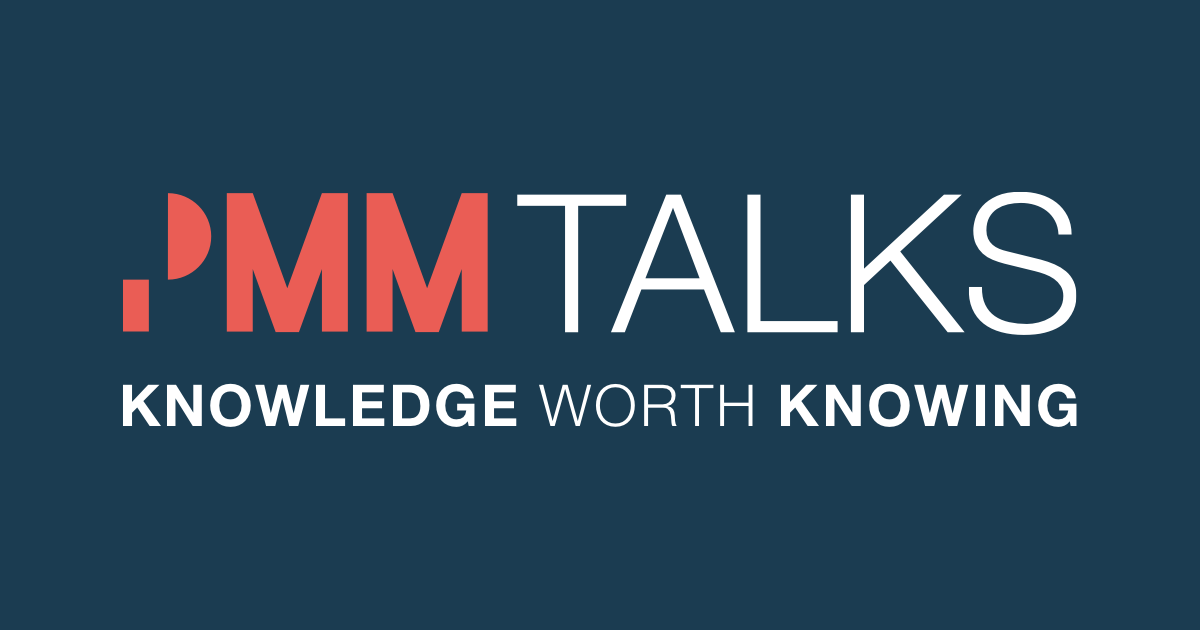 We're delighted to announce a quartet of experts who'll be hosting our upcoming sessions:
Nupur Bhade Vilas, Senior Group Manager of Product Marketing at Twilio
Silvia Roman, Growth Manager at Growth Tribe
Janine Jurji, Senior Product Marketing Manager at Later
Kavya Nath, Senior Director of Product Marketing, Core Platform, and Products at Sprinklr
---
Nupur Bhade Vilas, Senior Group Manager of Product Marketing at Twilio

Catch Nupur's first session on building a multi-channel customer marketing strategy With Priscilla from Sellics, now available OnDemand.
During her esteemed career, she's done product marketing for AdTech, HRTech, and PaaS companies and currently leads product marketing for the Developer Experience and Consumer Trust business units at Twilio.
Her PMM path is unique - she holds a bachelor's degree in Telecommunication Engineering and a master's in management from Dartmouth College. When she's not in the office, she's spreading the Twilio magic at events and conferences.
Tune in and join Nupur for a brand-new session every first Tuesday of the month.
Follow her on Twitter: @nupur_vbhade.
---
Silvia Roman, Growth Manager at Growth Tribe
Tuesday, May 11th (9am PT | 12pm ET | 5pm GMT), Silvia Roman is chatting with Ray Cao, Managing Director, Global Head of Product Strategy and Operations at TikTok, to discuss a day in the life at TikTok, plus user feedback, releasing updates, and how to build a PMM team.
Getting to know people, understanding their motivations, and learning about their behavior drive Silvia in her product marketing and growth roles. She enjoys translating people's stories into valuable insights to build customer-centric products. Silvia uses her growth marketing skills to tackle the challenge of finding and optimizing the best data-driven way to approach customers.
Silvia is Growth Manager at Growth Tribe, who helps teams acquire the most in-demand digital capabilities through actionable, hands-on, and enjoyable courses & learning experiences.
She used her past learnings as Head of Product Marketing and Growth in SaaS, to help grow the B2B portfolio with a customer voice in the product table. Outside of work, Silvia volunteers as a Head of Marketing & Growth at Lean In Netherlands, a gender equality organization committed to redefining leadership #bethechange.
As a proud member of the Latina community, Silvia is also the co-founder of the "Lean In NL en español", a circle of more than 12 women who gather every month to support each other, take action, and hold themselves accountable for micro actions towards professional and personal goals.
Living in The Netherlands, Silvia has embraced the Dutch culture by biking along the canals and eating stroopwafels, whilst adding her flavors and culture by drinking top-quality Nicaraguan coffee.
When Silvia's not sipping coffee and enjoying local delicacies, she'll be hosting sessions every second Tuesday of the month.
---
Janine Jurji, Senior Product Marketing Manager at Later
Tuesday, May 18th (9am PT | 12pm ET | 5pm GMT), we're thrilled to welcome Janine Jurji as our guest host. Janine will be joined by Daniella from Canva who will be dishing out advice for user-centered growth.
Janine loves building relationships and bringing people together in her personal and professional life, and every third Tuesday of the month, she'll be getting her product marketing fix hosting PMM Talks.
With over 15 years of marketing experience, most recently in the social marketing, retail management and fintech space, Janine has worn many hats and has become an advocate for the crucial role product marketing plays in creating alignment, collaboration, and buy-in across teams.
Originally from New Zealand where she majored in marketing and international business, Janine now lives in Vancouver, Canada, and is the Senior Product Marketing Manager at Later. In her role at the company, she focuses on leading GTM strategy, driving revenue and adoption, ensuring the customer's voice is well integrated into all decision making, and creating processes that move teams forward together.
---
Kavya Nath, Senior Director of Product Marketing, Core Platform, and Products at Sprinklr
Tuesday, May 25th (9am PT | 12pm ET | 5pm GMT) Kavya Nath, a seasoned product marketer currently plying her trade at Sprinklr, will be helping us round off the month in style.
Kavya has a strong product marketing background with over 10 years working for high-growth companies.In her current role, she leads a team of product marketers at Sprinklr who support the company's growth marketing, sales enablement, and Go-to-Market initiatives for their Core Products & Platform. She lives in Austin, Texas with her husband and two small children. She'll be taking a break from family duties to host every last Tuesday of the month.
In our previous PMM Talks session, we welcomed Christine Sotelo, Group Product Marketing Manager at Intercom, who discussed what an ideal working relationship looks like. Catch-up on this talk, and many more, at the PMM Talks hub.