Behind the scenes, we've been working around the clock to take our membership plans from beta to plain brilliant and we're super excited to announce as of today, they're officially launched! 🎉🍾
We've got monthly and yearly plans to pick from and within each, you'll have access to:
✍ Exclusive content
📒 Lots of frameworks & templates
🎬 100+ hours' of video content
📺 PMM Summit content on-demand
📂 100+ PMM slide decks
🎉 Members-only events
🤷‍ Members-only Q&As
👀 Members-only network

Plus a few extras for those who go the whole 12-month-hog, like:
💸 10% discount on PMM Summits
👩‍🎓 10% off PMM Certified courses (PMMC®)
😇 Access to PMM Mentors
To whet your appetite even more, here's a bit of a deep dive into each…
Exclusive content.
By industry experts. From big-name brands. At least every other week. These pieces of content will be written with our members in mind and contain the secret sauce responsible for others' success stories.
Templates & frameworks.
From Go-to-Market checklists and battlecard templates to B2C buyer persona examples and launch tier worksheets, we've got lots of templates and frameworks ready and waiting and we'll be adding to that list every month, too.
Just some of the PMMs who helped us pull the templates together come from companies like: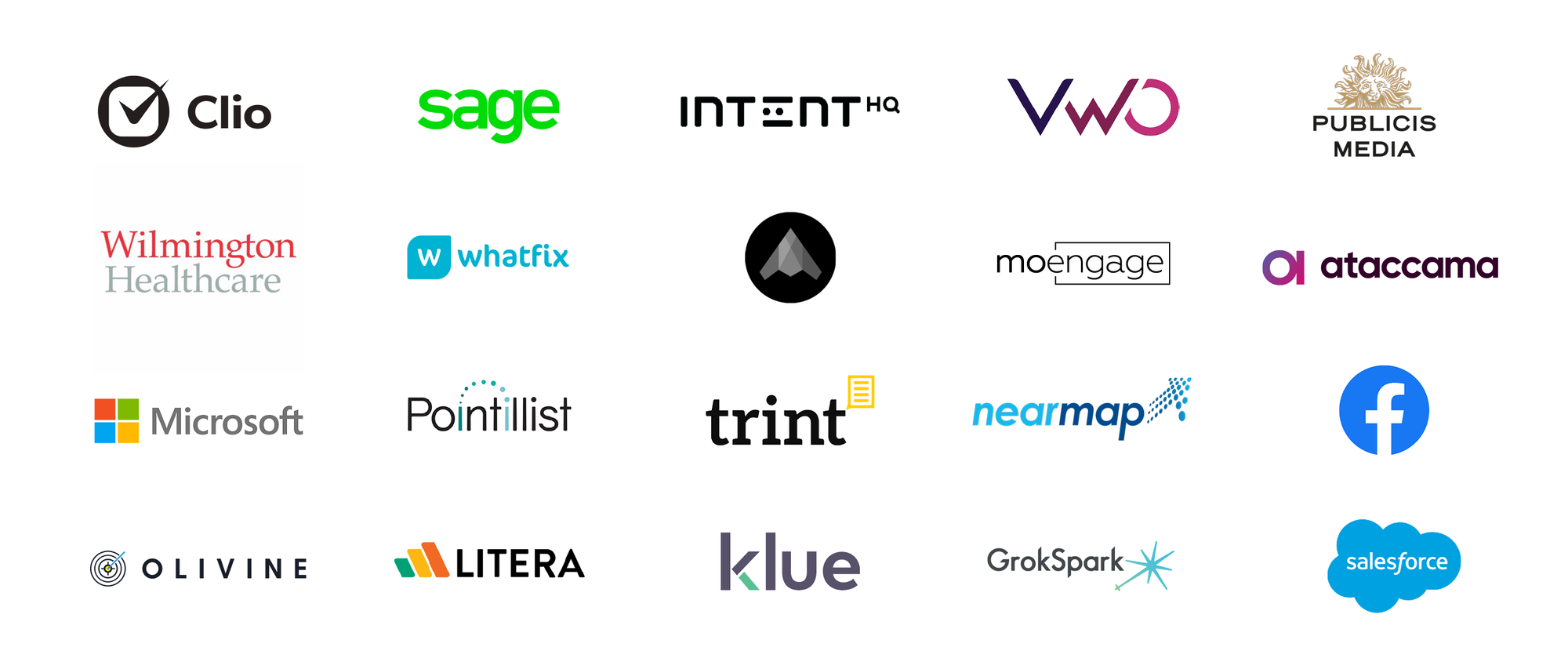 100+ hours' of video content.
We follow Product Marketing World's events around the globe and each time we do, we film every second of every speaker. That means you don't ever have to miss a beat - whether you're in a host city or not. To give you a flavour of what's sitting and waiting for you already, here are just a handful of videos already uploaded: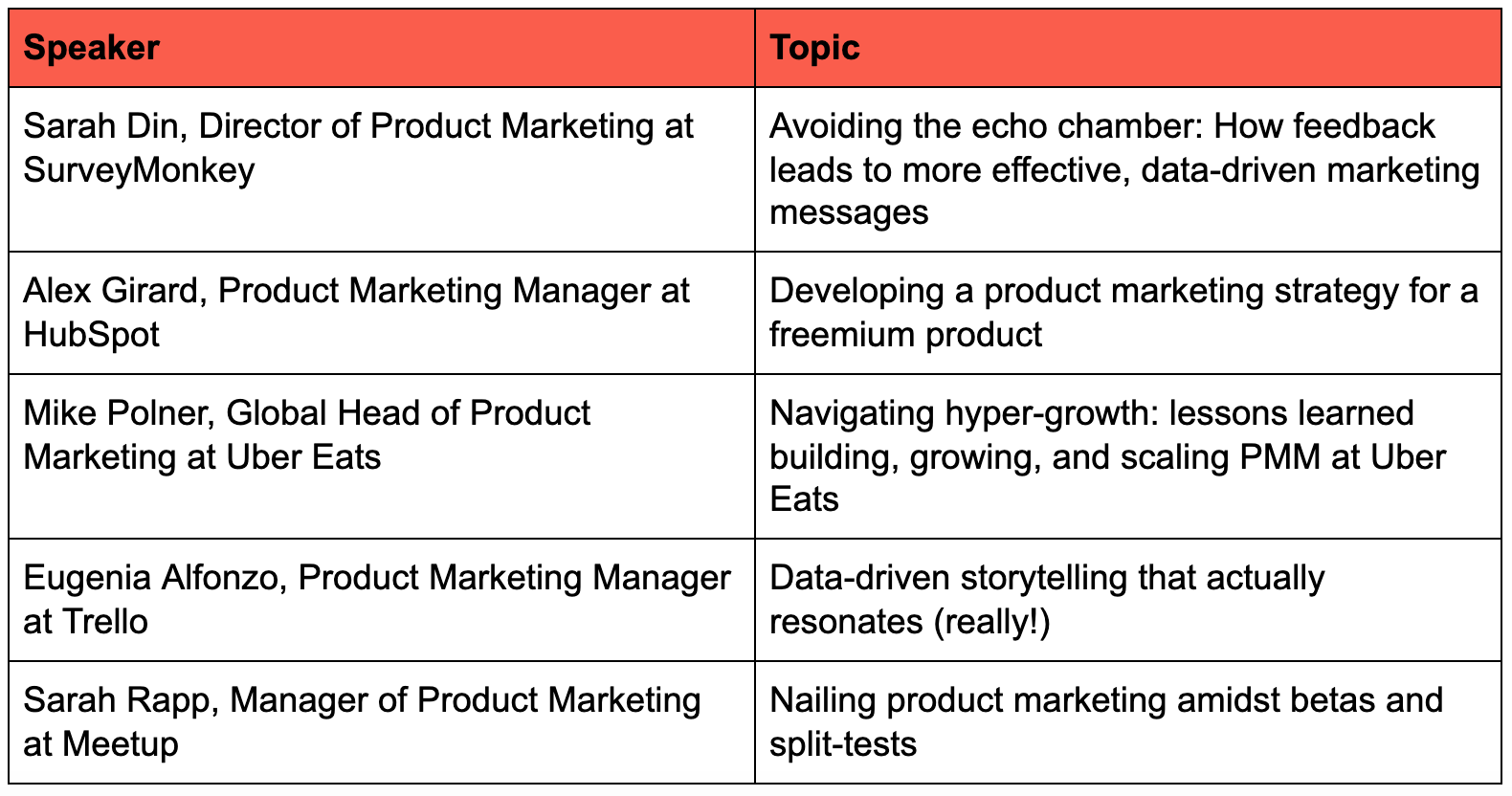 Better yet, you'll get exclusive access to footage of all future events within five days of the Summit finishing.
100+ PMM slide decks.
Every single video comes accompanied with a complete slide deck including templates, cheat sheets, stats, frameworks, and more. Either peruse them alongside the videos if time's on your side or flick through them alone if you're after a quicker digest.
Members-only Q&As.
We put senior-level product marketing managers under the spotlight and members - and members only - can ask them questions specific to their set-up. Think of it as an online roundtable but with no topic off-limit and total exclusivity.
Members-only network.
Within our question zone, you'll have a completely confidential platform to chat with your fellow, membership-ready PMMs. Ask questions, give advice, discuss answers. The choice is yours.
Discount galore.
If you opt for an annual subscription you'll not only get all the above and more, you'll bag yourself 10% off any and all PMM Summits as well as any of our PMM Certified courses.
Access to PMM mentors.
Whether you want to level-up your career (and earn a side income) by guiding other product marketers or you're after some advice for yourself - or both, our mentorship program caters for everyone.
If you've got a question, drop us a line on membership@productmarketingalliance.com and if you're ready to race to checkout, pick your plan HERE.