Being a great PMM leader takes courage, commitment, and dedication to the core missions and values of product marketing.

It also takes someone pretty special to find that sweet spot when it comes to team management and supporting their PMM function.

That's why we had to give a shout-out to all the awesome PMM leaders out there with the Product Marketing Leader of the Year award.

This category was extremely competitive with 38 individual nominations which made it incredibly difficult to narrow down.

However, we were delighted to recognize our shortlist and within that find our overall winner.

So, without further ado, the winner of the Product Marketing Leader of the Year award 2021 is...


🏆 Lisa Kant, VP, Product Marketing at Zendesk 🏆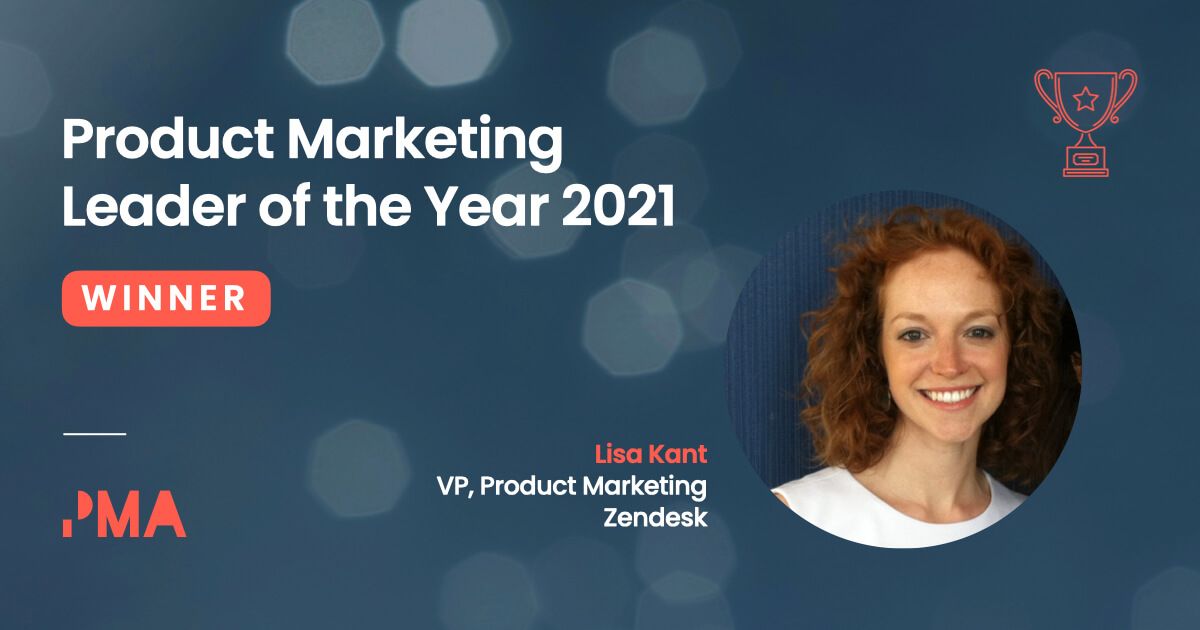 Here are a few highlights from Lisa's nomination:

"Lisa is an amazing PMM leader. She looks after "Core Product Marketing" at Zendesk and is responsible for ensuring our products and solutions are effectively positioned in the market. Her organization consists of ~30 PMMs and 5 PMM Directors."
"Lisa has launched some of the most successful products at Zendesk and scaled our team to support so many objectives across the business. Not to mention, everything she's done has helped Zendesk achieve our $1B revenue goal."
"Lisa has driven our largest initiatives, from new product launches to new pricing and packaging, to bringing new innovative solutions to the market. She's helped guide her team in terms of what to focus on, how to prioritize, and how we as PMMs can deliver the most value to our customers and the market." - Andrew Forbes, Director, Product Marketing at Zendesk
Wow, clearly Lisa has been instrumental in Zendesk's awesome growth - congratulations from everyone here at Product Marketing Alliance.

As mentioned, the contest in this category was red hot, but we did manage to whittle down the competition to an awesome shortlist - congratulations again to our finalists:
Alicia Carney, Head of Product Marketing, Lune
Andrew Hatfield, Head of Cloud Strategy, Cloud Services Product Group, NetApp
Andy Reid, Director, International Product Marketing & Global Competitive Intelligence, Epicor
Jennifer Bunting, Group Product Marketing Manager, LinkedIn
Jill Purse, Director, Product Marketing, RingCentral
Saba Mirza, Senior Director, Product Marketing, Automation Anywhere
Sonduren Fanarredha, Director of Product Marketing, Airbase
Holly Watson, Senior Product Marketing Manager, Amazon Web Services (AWS)
Giuseppe Delogu, Product Marketing Lead, Klarna
Thomas Brence, Senior Director, Product Marketing, Informatica

And just like that, we have one final award left to give out.

Join us tomorrow as we will be crowning the Product Marketing Team of the Year.