Ok, people, now we know every category is big, but this one is really, REALLY big.

Today we'll crown the Product Marketing Team of the Year 👑

Over the last two weeks, the Product Marketing Awards 2021 have recognized newcomers, rising stars, leaders & more.

But with this award, we're looking to celebrate the achievements of those product marketing teams who consistently knock it out of the park.

Unwavering commitment, superb relationships, and awesome growth - we're delighted to be celebrating this superstar team.

Congratulations to our Product Marketing Team of the Year 2021...

🏆 Gong 🏆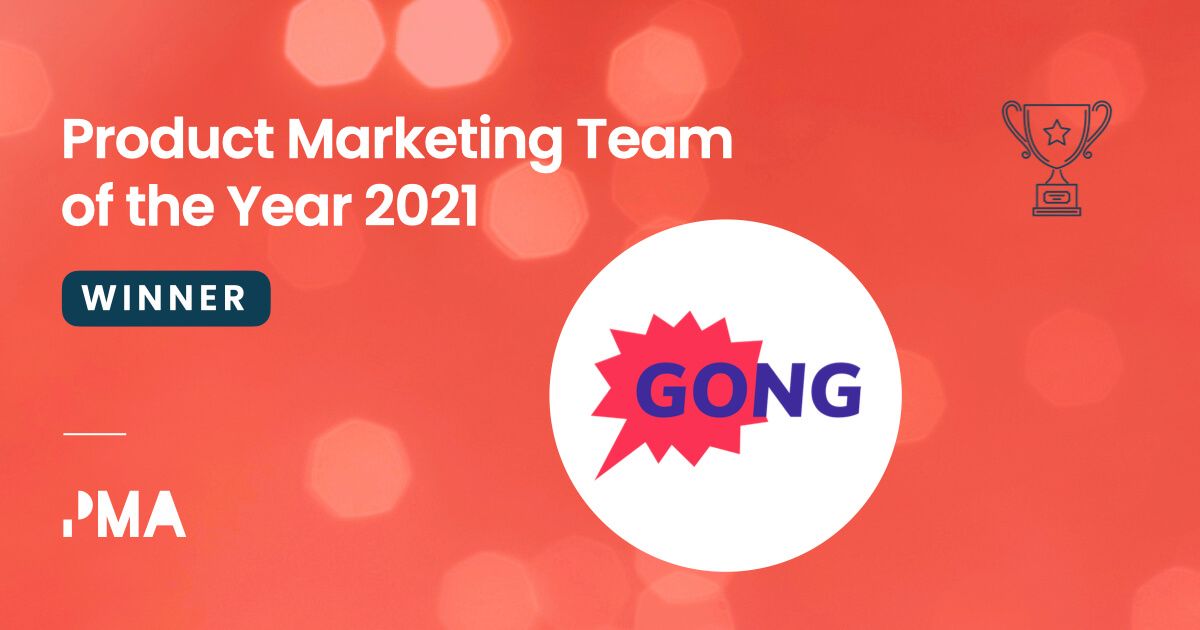 The work of the product marketing team at Gong is centered around four core pillars:

1. LAUNCH products, product SKUs, events, fun new programs, and content
2. TELL stories that wow our audience
3. Make our market CATEGORY a must-have
4. Turn our customers into RAVING FANS

Led by Julien Sauvage, VP of Product Marketing the PMM team at Gong have been instrumental in some seriously impressive achievements in recent months:

Thought Leadership programs decreased our loss rate to status quo
Our new solution messaging increased our win rates by a few percentage points
Our social content helps the company reach nearly 90K followers on LinkedIn (as of Aug '21)
We increased our NDR with our customer lifecycle marketing programs
Quarter over quarter, we consistently increase our competitive win rate with our differentiated stories, product launches, and targeted enablement programs
Most importantly, we keep smiling, having fun, and bringing it to our audience
Let's take another moment to congratulate the other Team of the Year finalists:

GE
LinkedIn Marketing Solutions
MURAL
Mollie
RD Station
Introhive
Gong
The Predictive Index
UserTesting
Zendesk

Well, just like that we have come to the end of the Product Marketing Awards 2021.

Congratulations again to all our winners and those who made the shortlist. 🥳

We're already looking forward to seeing what awesome achievements our community will accomplish in 2022.