Last month, we treated product marketers in the APAC region to a whole host of product marketing expertise, as we raised the curtain on the Product Marketing Festival APAC.
And what an event it was - if we may say so. 😏
During our celebration of PMM innovation, we welcomed a string of PMMs from stellar companies such as TikTok, PayPal, Microsoft, and a whole lot more - 25+ product marketing stalwarts sharing 20+ hours of riveting insights.
We'd be here until the cows come home if we listed every highlight, so we've picked a select few to highlight how awesome it was.
A taste of what we learned...
Ze Hou Koo, Senior Product Marketing Leader, Grab

In this session, Zeo Hou Koo explored five ways to help product marketers find their product-market fit, influence product roadmaps, and hopefully earn a seat at the cross-functional table.

He lifted the lid on how to:

Find your value proposition, define your reason-to-believe and sharpen that edge for yourself.
Build on ground truths, know your stakeholders like they are your customers, and find your champions.
Write your narrative, stand up and speak up for yourself, as you would for your customers.
Obsess with adoption, find your champions, measure your impact, test, learn and iterate.
Why, as a PMM, you should keep seeking discomfort.
Nail your positioning
Ankita Asthana, Product Marketing Manager, Larsen & Toubro Infotech

Those tuning in to Ankita's session took away three key takeaways: The Art and Science of Impactful Storytelling are to acknowledge and learn how to make your story stand out. Never confuse product storytelling as another form of marketing. For crafting effective product stories.
During her presentation, Ankita explained why it's essential to earn your audience's attention, stop the 'Me' obsession and connect with your customers in their language.
Add to that, she highlighted the importance of grabbing your audience's attention with visual stimuli such as videos, engaging ads, and stories. Always pre-empt the reactions or questions your customers may have about your product and resolve them quickly.
And last, but not least, she told how mystery, shock, or humor can be used as a way to interrupt the audience's imagination - but to exercise caution to ensure you never overdo it at the expense of your customers' processes.
Improve your storytelling
Ishara Naotunna Head of Product Marketing, Vetstoria

During her session, Ishara presented three takeaways you can apply to your everyday practice.
With a range of indispensable skills affiliated with the PMM role, she gave her insights into what she considers to be the most important credentials you need to succeed as a product marketing expert.
Plus, with the first 30, 60, and 90 days potentially such an imperative time for a product marketer, Ishara shared her advice on how you can set yourself up for success and navigate this timeframe to perfection.
There are times when you need to go above and beyond in your role as a product marketer. In her session, Ishara Naotunna hones in on what you can do to surpass the typical responsibilities usually associated with the role.
Accomplish your goals
Anusuya Kannabiran, Head of Product Marketing, Squadcast
By implementing a data-driven strategy, identifying target buyers becomes streamlined.
This means engaging with them becomes easier since you have a better idea of what they want and, even, what they need from a solution by leveraging the information to drive your product decisions.
In her presentation, Anusuya Kannabiran outlines the steps needed to build a data-driven go-to-market strategy, as well as how product marketers can use data-driven marketing tools for building a data-driven stack.
To round off a captivating talk, Anusuya outlined the key results achieved with a data-driven GTM strategy.
Enhance your GTM
Cecilia Zheng, Head of Product Marketing, MokaHR
Product positioning is made up of core building blocks that explain your product's unique value.
In Cecilia's session, she discussed the positioning approach and challenges for:
Positioning in the whole product life-cycle.
Positioning for a fast-growing product.
Positioning strategy for a zero-to-one product.
Master product positioning
Sarah Sahyoun, Product Marketing Manager, Xero
Differentiating your product positioning is essential when taking your product to market; you need to demonstrate your USP to make your offering stand out from companies vying for your place in the spotlight.

Sarah Sayoun shared challenges product marketers may face when trying to differentiate a product, as well as how customers are the key to differentiating and getting your product to stand out in a crowded, noisy market.

Those who tuned in discovered how differentiation, when done well, can shift your product from meeting the market to moving the market, taking the following considerations into account:
How are you meeting the market?
How are you moving the market?
From leveling to laddering up:
How has your differentiation CVP lined up to this?
Has your CVP and differentiation been engrained in these guardrails?
How will you prove to customers you are delivering these promises set up to measure success?
Differentiate your product
Watch every second, of every minute, OnDemand
We've focused on just five of the presentations featured during the Product Marketing Festival APAC.
The good news? There's a deluge of expertise waiting to be uncovered whenever, and wherever you want with our OnDemand service.
Register for your PMA membership and unlock every presentation from this event, plus 300+ hours of video content from previous global summits featuring stellar names such as April Dunford, SurveyMonkey, Facebook, Twitter, plus stacks of extra features exclusive to members.
Check out what you have to look forward to. 👇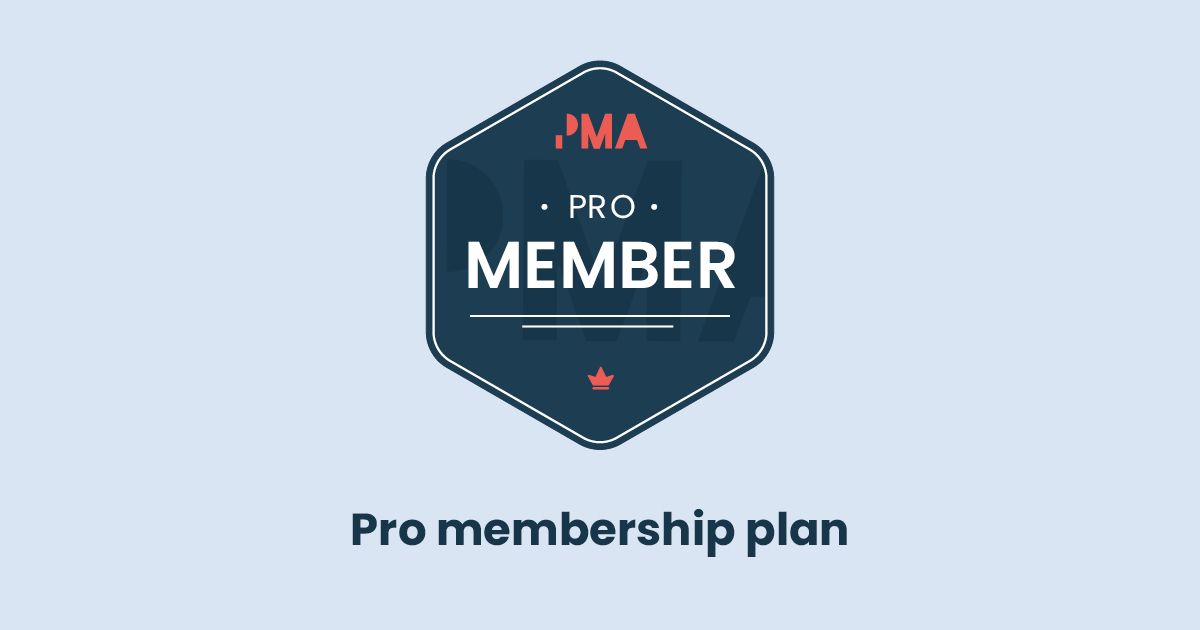 And remember, if you're a PMM executive, you'll wanna check out our PMA Exec Membership. 😉
So, whaddya waitin' for? That expertise ain't gonna take care of itself...
Tune in