We've hit a chuffing big milestone today and our product marketing community's officially home to more than 10,000 PMMs!

Ten thou-sand.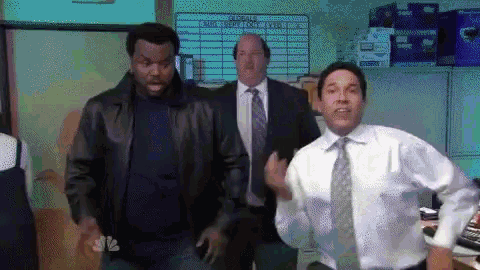 Yes, we're uber excited, but this celebration isn't about us. It's about each and every one of our members and the role they're playing in helping us all reach that collective mission: elevating the role of product marketing.

But first, let's take a look at the journey the community's been on…


All we can say is roll on the next 10k. 😉
The power of the people

We said it once and we'll say it again, this milestone's about the community, not us. So, in their words, not ours, here's why it's been such an awesome source of inspiration, support, and collaboration over the last 12 months or so.
And to keep those good vibes rolling ✌️, here's what just a handful more of our members had to say:

"For the first time ever, product marketers now have a connection point to learn, collaborate, and share best practices. The Product Marketing Alliance is the new standard of excellence to help product marketers lead their product lines and companies to the next level."
- Marc Stitt, VP of Marketing at FMX

"I don't think there's another marketing community that's as engaged as the PMA. I've connected with old colleagues, found mentors and even discovered job candidates through the alliance."
- Phill Agnew, Director of Product Marketing at Brandwatch

"The PMA community and content are second to none. It's like having your own personal product marketing SWAT team, ready to parachute in at a moment's notice to help me solve whatever problem I'm having."
- Spencer Grover, Senior Product Marketing Manager at LevelJump

"The PMA community is red-hot! The moment you enter the realm you get blown away by the sheer amount of knowledge that is being shared. The best thing about the community: you have experts from the biggest brands spending time sharing knowledge."
- Wiehan Britz, Senior SEO Specialist at Powered by Search

"In the words of  Michael Jordan, "Talent wins games, but teamwork and intelligence win championships." In PMA, you find nothing but teamwork, knowledge-sharing, and positivity. My type of people!"
- Yannick Kpodar, Global Product Marketing Director at PayFit

"PMA provides relevant, up-to-date, value-added, unpretentious, ACTUALLY applicable knowledge I've always sought after. Anyone who is starting or continuing their product marketing career should start, finish, always end with PMA -- that is if they want to step their game up."
- Jona Youdeem, Global Product Marketing at Indeed Resume
From us to you
Given your support in helping us reach this awesome landmark, we wanna give you something extra-special to say 'thanks!'.
So, for the next 10-days, we're giving you 10% off our:
🏆 Product Marketing: Core course (both live and on-demand) using this coupon: PMA10000
AND
🔥 PMA annual membership plans.
It's the least we can do.
Here's to the next 10,000! 🙌