This article was written by Allyssa Eclarin, Director, Product Marketing at Postal.io.
Product marketers work with teams across the organization, from product development, marketing, customer success, and of course sales enablement. And if we're being honest, with that comes an endless amount of favor requests on our part, all of which start to add up very quickly, from customer case studies, win/loss analysis, customer reference calls, and more.
But how do we, product marketers, get folks to say yes to the never-ending, but always appreciated onslaught of interviews and phone calls?
The favor email only goes so far after a while and eventually, you start to feel like you're bothering them or you're about to run out of said favors. And sometimes they don't answer altogether so you're back to the drawing board.
A great way to get in front of these people is to offer a gift before and after the favor is completed - otherwise known as incentive marketing.
In this article, we'll be covering:
---
In past roles, I've sent a gift card hyperlinked in the email as a "thank you in advance" and a follow-up of cookies or treats I know they enjoy as a thank you for giving me time out of their day.
While this approach is definitely well-received by the recipient, it is by no means scalable for the product marketer. When sending gifts in the past, I have to ask the person for their home or office address, and with the recent shift to work-from-anywhere, that ask has gotten even more complex.
The answer is a SaaS gifting platform.
Just like we use Gong, Amplitude, Process Street, or any other SaaS tool to get our job done, a gifting platform also deserves a spot in the product marketer's toolkit.
When including incentives in favor and request emails, product marketers are seeing a higher response rate than emails without an incentive included. Being able to scale, automate, and track these with a gifting platform gives product marketers a huge leg up they might not otherwise have had.
Not to mention, gifting platforms take the headache out of asking for the individual's current mailing address - information some folks don't feel comfortable sharing over email. Gifting platforms equip product marketers with a landing page experience much like an eCommerce page, where the recipient populates their own information for delivery.
A better, seamless experience for both parties if you ask me.
Gifting for win/loss analysis
Getting someone to agree to a win/loss analysis requires more than a nice introduction email.
You're asking for time out of the individual's day to conduct a relatively detailed analysis of why they did or didn't pick your business solution for their organization. If we're being honest, most of the time, they're too busy to bother with what they might see as a favor that only really benefits  you.
With incentive marketing aka gifting, you're leading with the reward when reaching out for the ask. And with gifting platforms, you can send these emails from your existing tools or one-off in your email client.
For example, you might send an email like this to get a loss interview booked:
Hey [their name],
I'm bummed we weren't able to meet (insert company name)'s needs for your (insert product category) solution. I would love to schedule some time and chat over specifics so we can improve our offering for future customers. Do you have some time in the next few weeks to connect? We can chat over coffee (link to the coffee shop gift card) or lunch (link to a delivery food gift card), the choice is yours!

Look forward to connecting,
Thanks in advance!
Your Name
And after the call, be sure to follow up with a thank you gift that shows you valued their time.
By this part of the process, you might have learned some interesting information about their likes and interests.
Make the gift personal to them based on the information you have. Are they a fan of a sports team? Love music? Send them a coffee cup with their favorite team's logo or a coffee table book of album covers. Nurture the relationship from your time active listening while saying thank you for their time.
Hey [their name],
Thank you for your time today. The information you provided will help us continue to build a world-class product. I know you're a big fan of (insert interest here). As a thank you, please enjoy a special gift (link to a gift) from me and the product marketing team.
Thank you again.
Have a great day,
Your Name
Incentives to schedule a case study
Asking for a case study is a product marketing badge of honor. If we had trading cards, we would have our customer case study count marked front and center with a hologram finish.
To get the customer to say yes, sometimes it takes multiple emails to get their attention because they are busy folks just like us. I've noticed that sending a customer case study request with an incentive goes a lot further than one without. Bonus, it heightens the experience for them as well.
With gifting platforms, you can send out automated emails for case study requests after a certain step is achieved in their lifecycle. Did they just fill out a G2 review? Renew their seats? Or reach out to a fellow team member expressing their happiness with your tool?
Trigger a send based on the behavior that asks for a case study or direct quotes. Time your gift sending for when they are happy and satisfied. You can automate or send these emails as a one-off as well.
Pair an incentive with your case study request, like so:
Hey [their name],
It's been great watching the team adopt and use (insert your company name) like they are and we appreciate all of the feedback you have provided us.
I am looking to put together more content around the (insert your company name) and (insert customer name) story. Do you have time for a call in the next few weeks?
Here's a little something (link to a gift card or an item) from me as a thank you in advance.
Talk soon,
Your Name
Of course, after the call, a nice thank you gift goes a long way to nurture the relationship. Not just for the case study but for any future connections as well.
If they are a customer evangelist and love your brand, send them a Customer Pack of branded swag items in the follow-up email. This is another great opportunity to build a community and a connection with your customers.
Hey [their name],
I really appreciate you taking the time to chat with me last week. Here's a thank you gift (link to gift) from me. Look forward to the continued partnership between (insert your company name) and (insert customer name).
Sincerely,
Your Name
Ways to secure a Customer Reference Call
Sometimes the task of booking or scheduling a customer reference call falls on the product marketing team. In that instance, gifting platforms make it a lot easier to scale and manage this effort.
Send multiple gifting emails that encourage customers to join your Customer Reference Board for future reference calls.
Hey [their name],
You're a valued (insert company name) customer! We'd be honored if you'd join our Customer Reference Board as a touchpoint for future customers. Can I count you in? Here's a little something (link to gift) for our board members as a thank you for being a part of the (insert company name) family.
All the best,
Your Name
Gifts for your Customer Advisory Board
Customer Advisory Boards are a great way to build community.
In some organizations, product marketers are the ones leading the charge on getting customers involved. Gifting and the use of gifting platforms are a great way to enhance the experience of inviting your most valued customers.
Send out gifting emails from your gifting platform that are trackable and connected to your CRM of choice. You're able to track and see the health status of your customers in one spot while pairing each invite with a gift they're sure to enjoy.
Specialty customer packs or gifts are a great way to recognize your champion users.
Hey [their name],
I'm (your name), part of the product marketing team here at (insert your company name). We love what you're doing at (insert company name) and we would be honored if you'd join fellow (insert your company name) champion users on our Customer Advisory Council.
Please accept this Customer Appreciation Pack as a thank you from all of us at (insert company name).
Excited to have you join!
Sincerely,
Your Name
Psst... Wanna delve deeper into the world of CABs?
Get Customer Advisory Board Certified. 👇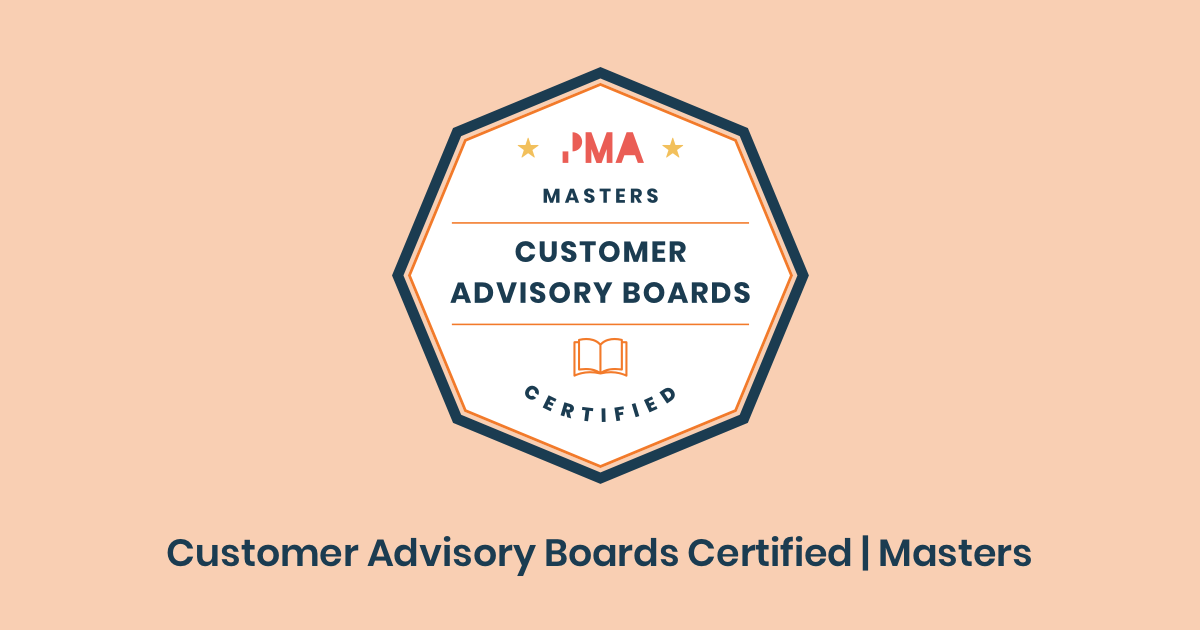 Conclusion
Incentive marketing (aka gifting) is here to stay.
It drives more engagement and increases response rates. We know that gifts work, it's worked on the B2B and B2C side for years and now that gifting platforms exist, it makes sense that product marketers would utilize them for their own organizational and individual goals.
Product marketers should consider using gifting platforms as a way to entice, motivate, and thank customers and partners. Not only does it get the "yes" from the individual on the other side, and lessen the pressure of the favor, but it's scalable, trackable, and repeatable.