Product marketers typically start out their careers as an Associate Product Marketing Manager. As they gather skills and experience, this opens the opportunity to progress to Product Marketing Manager, Senior Product Marketing Manager, Director of Product Marketing, and the lofty heights of VP of Product Marketing.
---
How to get into product marketing
Regardless of seniority, every PMM has one thing in common: they all started somewhere.
Let's check out how some of today's respected experts took their first steps in their product marketing career path.
"I started my career in management consulting years ago. I was management consulting at a firm called Bain and I did that for a few years, I went to business school, and then coming out of business school, I joined Twitter doing go-to-market work there.
"I joined a company called Gainsight, almost four years ago, and I joined their business operations team. I was there to do more strategic projects, but quickly, I ended up doing a lot of positioning and messaging and that was strategic at the time for what we were doing and so that's kind of how I ended up in the world of product marketing.
"I always tell people, I didn't grow up in marketing, I grew up in management consulting, and it's a skill that I think has been helpful for me, as I think about not only product marketing, but sort of marketing more broadly at SaaS companies."
Priyanka Srinivasan, Director of Marketing at Qualia
"I had no idea what product marketing was but I had started working more closely with the VP of Marketing at the startup called FiveStars and it's filled with amazing people. He told me, 'Kacy, you're doing a lot of the things that a product marketer would do. You're working closely with the product focusing on what customers need, what they're looking for, their top issues, but you're also working with them to help roll out new features.
"The company was a few hundred people and we didn't have product marketing, so he started planting that seed with me. I went onto Google and searched, 'what is product marketing?', and there was barely anything.
"We did hire a Director of Product Marketing at that startup and the VP of Marketing encouraged me to interview. I was honored that he would consider me for that to join his team. I had reached a point with Customer Support where I realized it wasn't what I wanted to do for the rest of my life. Although I'd loved managing and I loved my team so much - that was what gave me a lot of joy. But I think the work itself is really difficult.
"My employer made me do my homework for the interview and there were external candidates that I had to compete against to get the position. I got the position as their first product marketer and had to work with a tonne of different PMs, and it kind of took off from there."
Kacy Boone, Director of Product Marketing at InVision
"At the beginning, I didn't have a good sense that I wanted to be a product marketer, I was just doing it by extension.
"Then through experience, what I found was, the role is the glue that connects you to both inbound and outbound activities across the organization."
April Rassa, Head of Global Product Marketing and Communications at HackerOne
"I fell into product marketing accidentally. My career in marketing and high tech has spanned 20 years, and I officially became one of the product marketing rank and file members, about 10 years ago.
"I joined Adobe about halfway through my career, and the way that things are structured there are a little bit different than maybe a more typical product marketing role at a small to medium-sized company. So, when you work under one of the products themselves, instead of under the corporate marketing umbrella, everyone becomes a product marketer because you're working directly for one product.
"You may be doing different jobs underneath that umbrella, but you all roll-up under the product marketing team. It happens by accident and when I first joined that company, I was doing a lot of different things that weren't even product marketing related, but when you have that title, it can become a different thing, depending on what company you're at."
Beth Bourg, Director of Product Marketing at Appif
"I have a Liberal Arts degree as an undergraduate at UC Davis; I always enjoyed writing, and my undergraduate degree required a lot of term papers.
"When I graduated, I wanted to be able to leverage those skills. I loved communicating. I wanted to find a role and a career where I could leverage my writing skills, my communication skills, planning skills, and marketing, sort of really felt right, and fell into place as the type of career that would allow me to take advantage of those skills."
Nina Seth, Product Marketing Director at Blue Yonder
"I've always had a very keen interest in understanding people. So for my undergraduate degree, I wanted to go into psychology. However, psychology is a difficult field to get into, and I was also interested in driving growth.
"I've always had this business sense as well. So I wanted something that married both psychology and business and marketing was perfect for that. That's how I got into marketing. I started my career at Procter and Gamble, which was a really good place to learn marketing foundations. And then after that, I worked for a pharma company and eventually started my own company.
"That was the best experience I could have had at that point in my career because I fell in love with technology. It was an e-commerce site and we sold experiences - similar to what Airbnb experiences do today but 10 years ago. I love technology and I decided that's where I wanted to spend the rest of my career. I decided to come to the US, did a Master's at UCLA, and then moved to San Francisco to start my career properly in tech and product marketing. That's where I'm at right now."
Loren Elia, Director of Product Marketing at Honeybook
"When I first started my first product marketing job, I didn't know what product marketing was. I started as an intern at Adidas, it was called product marketing and really, I just wanted the opportunity to work in sports coming out of university. I thought it was so important to work in what you're passionate about, I was very passionate about sports, and just ended up there - that was the available role.
"I quickly learned how much I enjoyed it, you never think at the time - we were creating football jerseys for all the different clubs and federation's around the world, and you never think about what the process is to do that: how do they come up with designs? How do they create the new technologies? And so as soon as I started that, I kind of enjoyed it and think I've enjoyed, like a lot of people, working on a project basis, that every six months you're working on something slightly different, it helps, it's nice.
"Also, to work in something a little bit creative as well was appealing for me. So I think it was never the plan but as soon as I landed in that world, I enjoyed it. So I was happy to stay within that world as my career progressed."
Elliott Rayner, Head of Product Marketing at Babbel
"I love software development, and I'm also obsessed with the customer. Being a Product Manager, I was lacking the extensive customer side in that role.
"I love sales, but I don't love sales targets and I enjoy sales training and sales enablement, as well as marketing tied to the bottom of the funnel marketing.
"When I saw the product marketing job description I was like, 'Okay, this has everything that I like and this is the direction I should go into'."
Igor Kranjcec, Product Marketing Lead at Lemax
"I wasn't actively searching for a product marketing role. I fell into it, which I think is the case for a lot of people within the industry. I was very interested in fashion, commerce, technology, I wanted to work for a tech startup.
"I was interested in working on the B2B side of the business. I had an interest in marketplaces, and all of this kind of very serendipitously rolled together when I saw a product marketing role advertised at Farfetch.
"I then began to do some research into: what is product marketing? What is the difference between mainstream marketing - I think we could call it - and product marketing? And how does it operate within the business and the more I read about the business and the more I understood about this specific role, I became excited about it thinking, 'Wow, this is an exact role that brings together all the things that I'm interested in'."
Eve Brill, Head of Product Marketing at Farfetch
Tune into PMM Life and PMM Insider and hear more about the journeys of PMMs throughout the product marketing world.

---
What skills do I need to be a senior product marketer?
Whether you're looking to transition into product marketing or hoping to upskill, researching the kind of skills you'll need to put you in good stead can be time-intensive, and sometimes, confusing.
Communication, versatility, empathy, and creativity are a great place to start and all considered pivotal skills for PMMs.
As we revealed in our State of Product Marketing Report 2020, 67% of product marketers have set their sights on the next stage in their career, with just 5% saying they want to change roles and leave the role entirely.
Product marketers gave their views on the hard and soft skills that have helped them during their careers and supported their transition from outside roles.
"From my experience, the top three soft skills that can help you influence decision-makers are executive presence, cross-functional leadership, and customer empathy."
Francisco Bram, Head of Global Product Marketing at Uber
"The first one is focusing on the fundamentals. I think it's really important as a product marketer to take a step back and make sure you have really clear and crisp communication about what your product is and that you're continually refreshing that.
"The second one would be thinking about that 99%. What I mean by that is you most likely won't reach 99% of your users in person for any product. Even when you have big events and conferences, a lot of the time, people aren't there that are using your product, so how do you curate for those folks? Thinking about the global impact and ways to scale out your existing content as a marketer I think is a really good skill to have.
"Finally, one of the most important ones is taking bold risks!"
Martin Aguinis, CEO and Co-Founder at AccessBell
"As a leader, and I think this is slightly different from an individual contribution, one of the big things for me was having that focus and prioritization.
"As I took on the role, I quickly realized that it's easy for us to let other teams tell you what to do; that means you're chasing project after project. Having that focus and prioritization was very critical. So making sure you have the discipline to say no, as much as you want to be a team player and as much as you want to say, yes, I've got this and you will try your best to not be underwater, you will be.
"We need to be able to know how much you can take on and always keep that 10% to 20% buffer right, as idealistic as it may sound we need to because there will always be projects that will be last-minute or a last-minute fire that we need to put down, and if we don't have that buffer then some other project is going to slip and you don't want to be the reason why that happens.
"Only commit to things that you can do and then the others just say no, that I think helps. And I think if I had two things to keep in mind, those two would be the big ones."
Div Manickham, Director WW Services Marketing, and Portfolio Management at Lenovo
---
How to sell your product marketing skills
Many PMMs develop the credentials needed to progress, yet struggle to sell their skills when attempting to progress to the next stage of their careers.
Check out our recent AMA with Abby Barsky, Senior Product Marketing Manager at Cord, where she answers questions on selling skills effectively as a product marketer: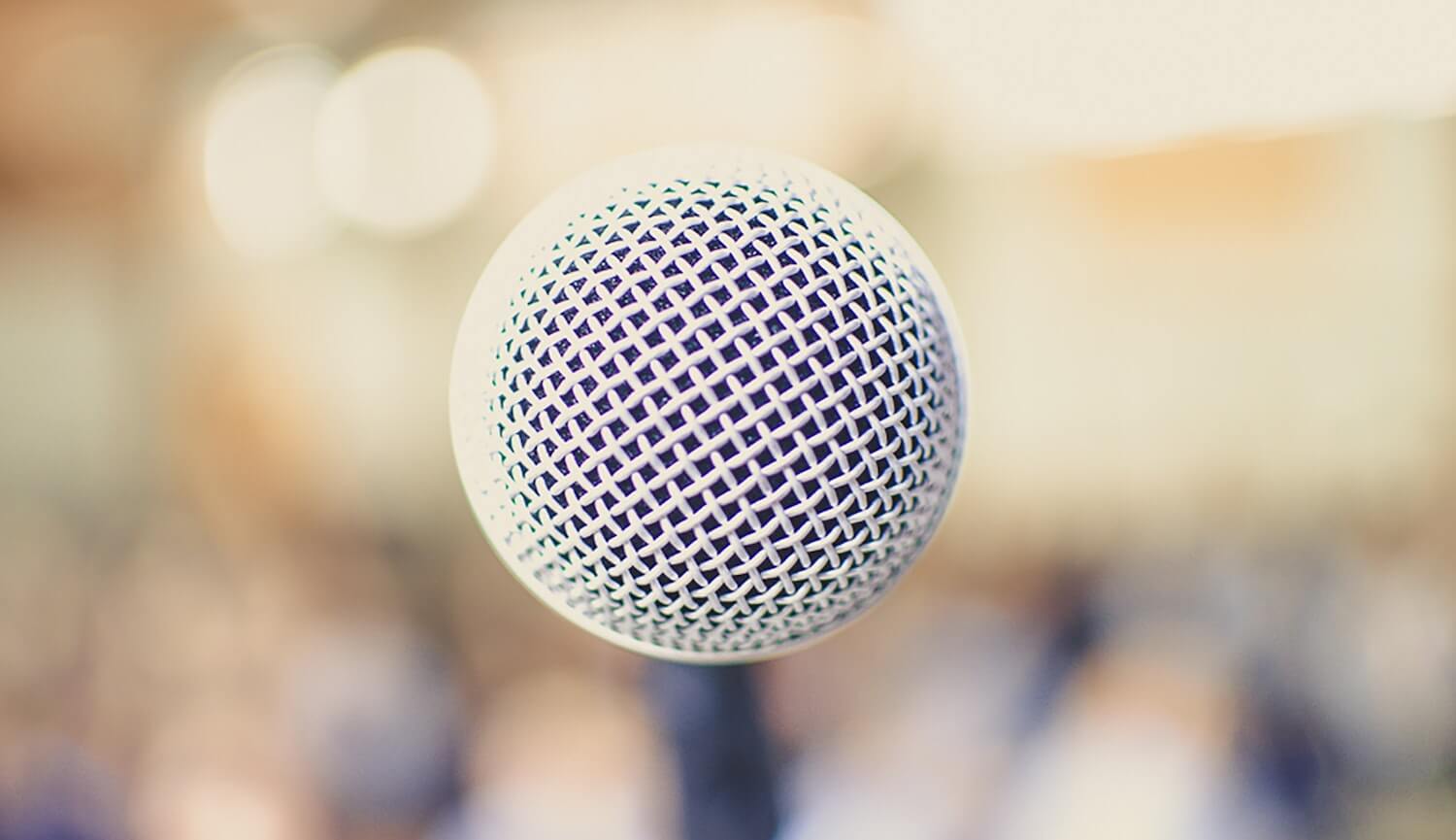 ---
Have you heard about PMM Hired?
At PMA we pride ourselves on our ability to keep our fingers on the pulse of what will serve our amazing community of hard-working and positive-minded PMMs.
PMM Hired has been created alongside brands such as IBM, Amazon and Etsy to provide a rich resource of information, advice, and tools to assist all PMMs in their professional lives, regardless of what career stage they're currently at.
PMM Hired puts you in the driver's seat, empowering you to gain the skills you need to progress and land your dream job at your dream company.
So what's stopping you from taking the next step and forging a successful, fulfilling, and lucrative career in product marketing?
Tap into PMM Hired today to access the tools you need to take your career to the next level.