Product marketers typically start out their careers as an Associate Product Marketing Manager. As they gather skills and experience, this opens the opportunity to progress to Product Marketing Manager, Senior Product Marketing Manager, Director of Product Marketing, and the lofty heights of VP of Product Marketing.
---
What is Product Marketing?
Product marketing is a subsection of marketing that focuses on product features, launch, and promotion. For a more detailed explanation check out the guide. 👇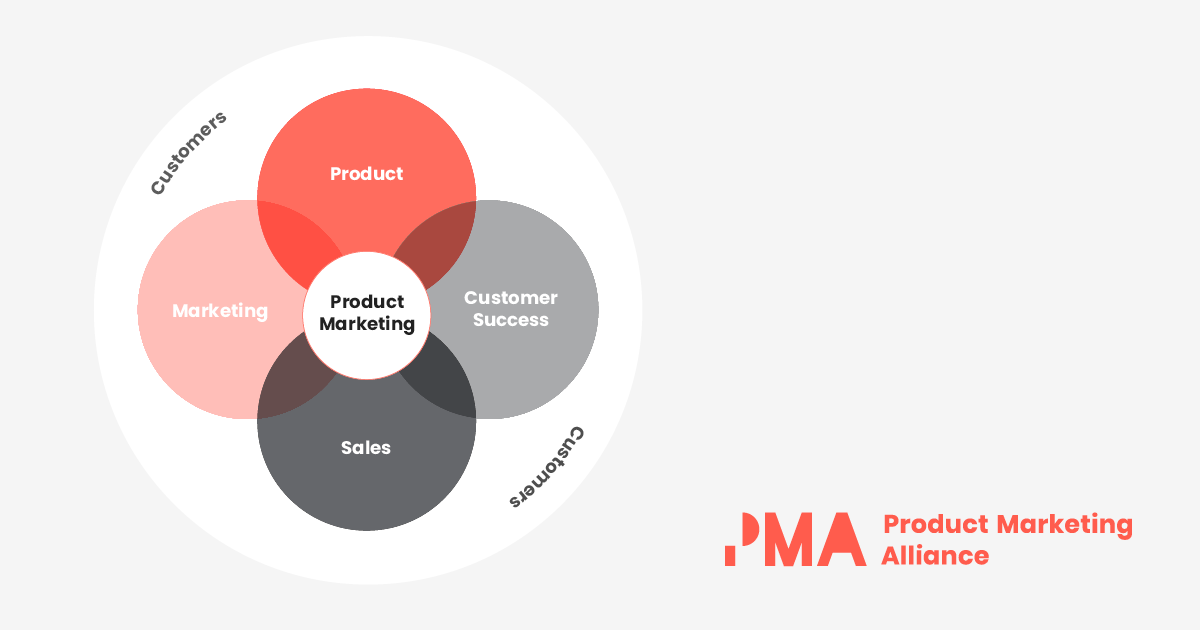 How to get into product marketing
Regardless of seniority, every PMM has one thing in common: they all started somewhere.
Let's check out how some of today's respected experts took their first steps in their product marketing career path.
"I started my career in management consulting years ago. I was management consulting at a firm called Bain and I did that for a few years, I went to business school, and then coming out of business school, I joined Twitter doing go-to-market work there.
"I joined a company called Gainsight, almost four years ago, and I joined their business operations team. I was there to do more strategic projects, but quickly, I ended up doing a lot of positioning and messaging and that was strategic at the time for what we were doing and so that's kind of how I ended up in the world of product marketing.
"I always tell people, I didn't grow up in marketing, I grew up in management consulting, and it's a skill that I think has been helpful for me, as I think about not only product marketing, but sort of marketing more broadly at SaaS companies."
Priyanka Srinivasan, Director of Marketing at Qualia
"I had no idea what product marketing was but I had started working more closely with the VP of Marketing at the startup called FiveStars and it's filled with amazing people. He told me, 'Kacy, you're doing a lot of the things that a product marketer would do. You're working closely with the product focusing on what customers need, what they're looking for, their top issues, but you're also working with them to help roll out new features.
"The company was a few hundred people and we didn't have product marketing, so he started planting that seed with me. I went onto Google and searched, 'what is product marketing?', and there was barely anything.
"We did hire a Director of Product Marketing at that startup and the VP of Marketing encouraged me to interview. I was honored that he would consider me for that to join his team. I had reached a point with Customer Support where I realized it wasn't what I wanted to do for the rest of my life. Although I'd loved managing and I loved my team so much - that was what gave me a lot of joy. But I think the work itself is really difficult.
"My employer made me do my homework for the interview and there were external candidates that I had to compete against to get the position. I got the position as their first product marketer and had to work with a tonne of different PMs, and it kind of took off from there."
Kacy Boone, Director of Product Marketing at InVision
"At the beginning, I didn't have a good sense that I wanted to be a product marketer, I was just doing it by extension.
"Then through experience, what I found was, the role is the glue that connects you to both inbound and outbound activities across the organization."
April Rassa, Head of Global Product Marketing and Communications at HackerOne
"I fell into product marketing accidentally. My career in marketing and high tech has spanned 20 years, and I officially became one of the product marketing rank and file members, about 10 years ago.
"I joined Adobe about halfway through my career, and the way that things are structured there are a little bit different than maybe a more typical product marketing role at a small to medium-sized company. So, when you work under one of the products themselves, instead of under the corporate marketing umbrella, everyone becomes a product marketer because you're working directly for one product.
"You may be doing different jobs underneath that umbrella, but you all roll-up under the product marketing team. It happens by accident and when I first joined that company, I was doing a lot of different things that weren't even product marketing related, but when you have that title, it can become a different thing, depending on what company you're at."
Beth Bourg, Director of Product Marketing at Appif
"I have a Liberal Arts degree as an undergraduate at UC Davis; I always enjoyed writing, and my undergraduate degree required a lot of term papers.
"When I graduated, I wanted to be able to leverage those skills. I loved communicating. I wanted to find a role and a career where I could leverage my writing skills, my communication skills, planning skills, and marketing, sort of really felt right, and fell into place as the type of career that would allow me to take advantage of those skills."
Nina Seth, Product Marketing Director at Blue Yonder
"I've always had a very keen interest in understanding people. So for my undergraduate degree, I wanted to go into psychology. However, psychology is a difficult field to get into, and I was also interested in driving growth.
"I've always had this business sense as well. So I wanted something that married both psychology and business and marketing was perfect for that. That's how I got into marketing. I started my career at Procter and Gamble, which was a really good place to learn marketing foundations. And then after that, I worked for a pharma company and eventually started my own company.
"That was the best experience I could have had at that point in my career because I fell in love with technology. It was an e-commerce site and we sold experiences - similar to what Airbnb experiences do today but 10 years ago. I love technology and I decided that's where I wanted to spend the rest of my career. I decided to come to the US, did a Master's at UCLA, and then moved to San Francisco to start my career properly in tech and product marketing. That's where I'm at right now."
Loren Elia, Director of Product Marketing at Honeybook
"When I first started my first product marketing job, I didn't know what product marketing was. I started as an intern at Adidas, it was called product marketing and really, I just wanted the opportunity to work in sports coming out of university. I thought it was so important to work in what you're passionate about, I was very passionate about sports, and just ended up there - that was the available role.
"I quickly learned how much I enjoyed it, you never think at the time - we were creating football jerseys for all the different clubs and federation's around the world, and you never think about what the process is to do that: how do they come up with designs? How do they create the new technologies? And so as soon as I started that, I kind of enjoyed it and think I've enjoyed, like a lot of people, working on a project basis, that every six months you're working on something slightly different, it helps, it's nice.
"Also, to work in something a little bit creative as well was appealing for me. So I think it was never the plan but as soon as I landed in that world, I enjoyed it. So I was happy to stay within that world as my career progressed."
Elliott Rayner, Head of Product Marketing at Babbel
"I love software development, and I'm also obsessed with the customer. Being a Product Manager, I was lacking the extensive customer side in that role.
"I love sales, but I don't love sales targets and I enjoy sales training and sales enablement, as well as marketing tied to the bottom of the funnel marketing.
"When I saw the product marketing job description I was like, 'Okay, this has everything that I like and this is the direction I should go into'."
Igor Kranjcec, Product Marketing Lead at Lemax
"I wasn't actively searching for a product marketing role. I fell into it, which I think is the case for a lot of people within the industry. I was very interested in fashion, commerce, technology, I wanted to work for a tech startup.
"I was interested in working on the B2B side of the business. I had an interest in marketplaces, and all of this kind of very serendipitously rolled together when I saw a product marketing role advertised at Farfetch.
"I then began to do some research into: what is product marketing? What is the difference between mainstream marketing - I think we could call it - and product marketing? And how does it operate within the business and the more I read about the business and the more I understood about this specific role, I became excited about it thinking, 'Wow, this is an exact role that brings together all the things that I'm interested in'."
Eve Brill, Head of Product Marketing at Farfetch
Tune into PMM Life and PMM Insider and hear more about the journeys of PMMs throughout the product marketing world.

Looking for more advice for getting into the product marketing field? Check out our guide on this topic. 👇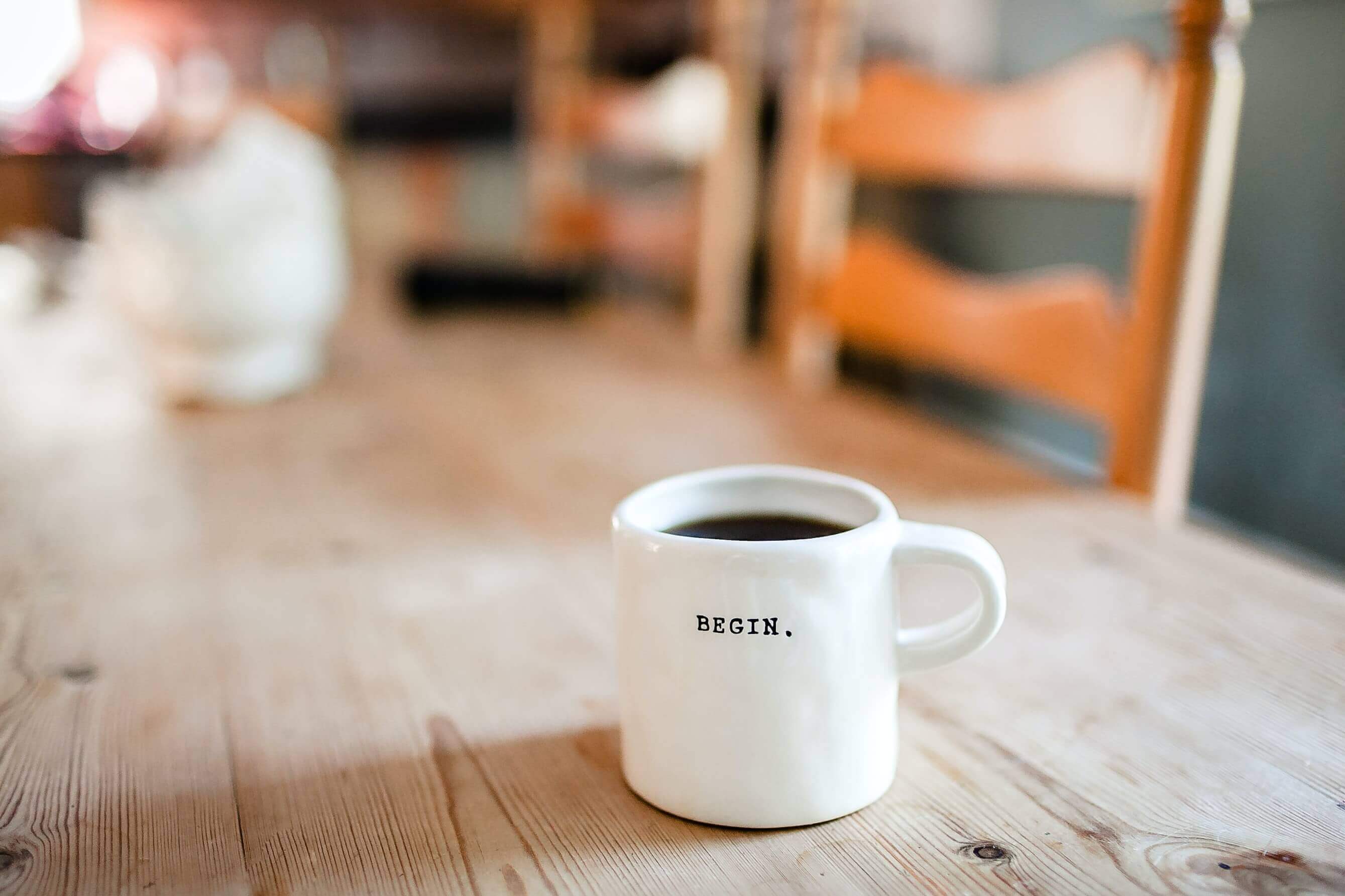 Skills needed for a career progression in product marketing
Abby Barsky, Senior Product Marketing Manager at Cord, shares the top skill she things is essential for progression as a product manager.
Q: Different skills unlock the many different roles interspersed within the PMM career ladder; for instance, attributes required for an Associate position will pale in comparison to those needed for a VP role.
In your opinion, what skills should a product marketer always look to refine, irrespective of their seniority?
A: "I wrote about empathy and storytelling in a previous answer but if I were to add one, it would be prioritization. As a PMM you're facing a lot of decisions all the time: What messaging to try out, which channels to engage with, what segments to target first... The list never seems to end. Prioritization comes from understanding the business's goals, measuring, evaluating, and re-evaluating the ROI of your efforts (considering time, money, and effort), and practice."
---
Some other key skills for career progression are:
Messaging and positioning
Relationship building
Small group communication
Curiosity
Organization
Focus and prioritization
Empathy
Product orientation
For more skills needed in product marketing check out this article. 👇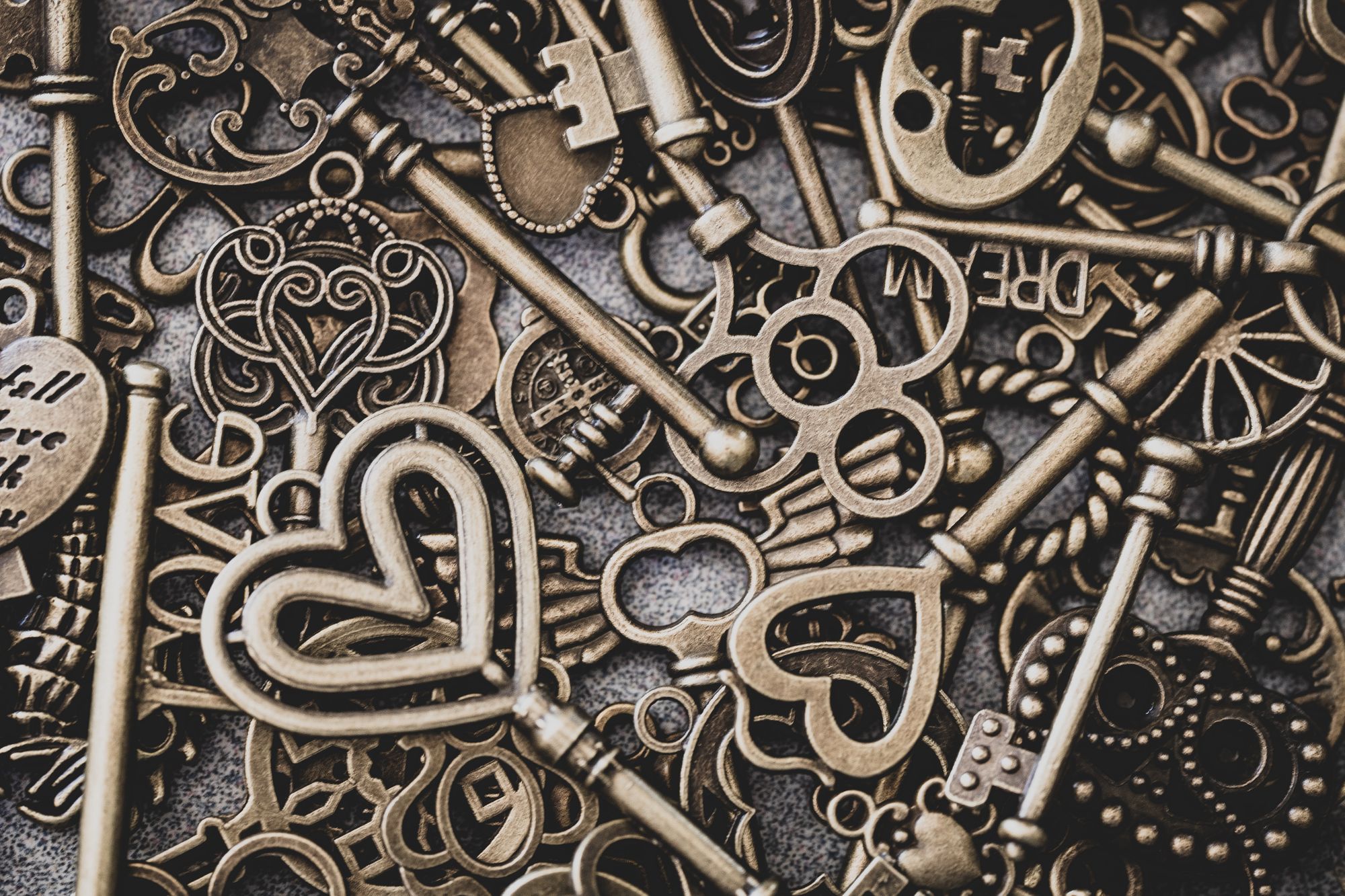 What skills do I need to be a senior product marketer?
Whether you're looking to transition into product marketing or hoping to upskill, researching the kind of skills you'll need to put you in good stead can be time-intensive, and sometimes, confusing.
Communication, versatility, empathy, and creativity are a great place to start and all considered pivotal skills for PMMs.
As we revealed in our State of Product Marketing Report 2020, 67% of product marketers have set their sights on the next stage in their career, with just 5% saying they want to change roles and leave the role entirely.
Product marketers gave their views on the hard and soft skills that have helped them during their careers and supported their transition from outside roles.
"From my experience, the top three soft skills that can help you influence decision-makers are executive presence, cross-functional leadership, and customer empathy."
Francisco Bram, Head of Global Product Marketing at Uber
"The first one is focusing on the fundamentals. I think it's really important as a product marketer to take a step back and make sure you have really clear and crisp communication about what your product is and that you're continually refreshing that.
"The second one would be thinking about that 99%. What I mean by that is you most likely won't reach 99% of your users in person for any product. Even when you have big events and conferences, a lot of the time, people aren't there that are using your product, so how do you curate for those folks? Thinking about the global impact and ways to scale out your existing content as a marketer I think is a really good skill to have.
"Finally, one of the most important ones is taking bold risks!"
Martin Aguinis, CEO and Co-Founder at AccessBell
"As a leader, and I think this is slightly different from an individual contribution, one of the big things for me was having that focus and prioritization.
"As I took on the role, I quickly realized that it's easy for us to let other teams tell you what to do; that means you're chasing project after project. Having that focus and prioritization was very critical. So making sure you have the discipline to say no, as much as you want to be a team player and as much as you want to say, yes, I've got this and you will try your best to not be underwater, you will be.
"We need to be able to know how much you can take on and always keep that 10% to 20% buffer right, as idealistic as it may sound we need to because there will always be projects that will be last-minute or a last-minute fire that we need to put down, and if we don't have that buffer then some other project is going to slip and you don't want to be the reason why that happens.
"Only commit to things that you can do and then the others just say no, that I think helps. And I think if I had two things to keep in mind, those two would be the big ones."
Div Manickham, Director WW Services Marketing, and Portfolio Management at Lenovo
How to sell your product marketing skills
Many PMMs develop the credentials needed to progress, yet struggle to sell their skills when attempting to progress to the next stage of their careers.
Check out our recent AMA with Abby Barsky, Senior Product Marketing Manager at Cord, where she answers questions on selling skills effectively as a product marketer: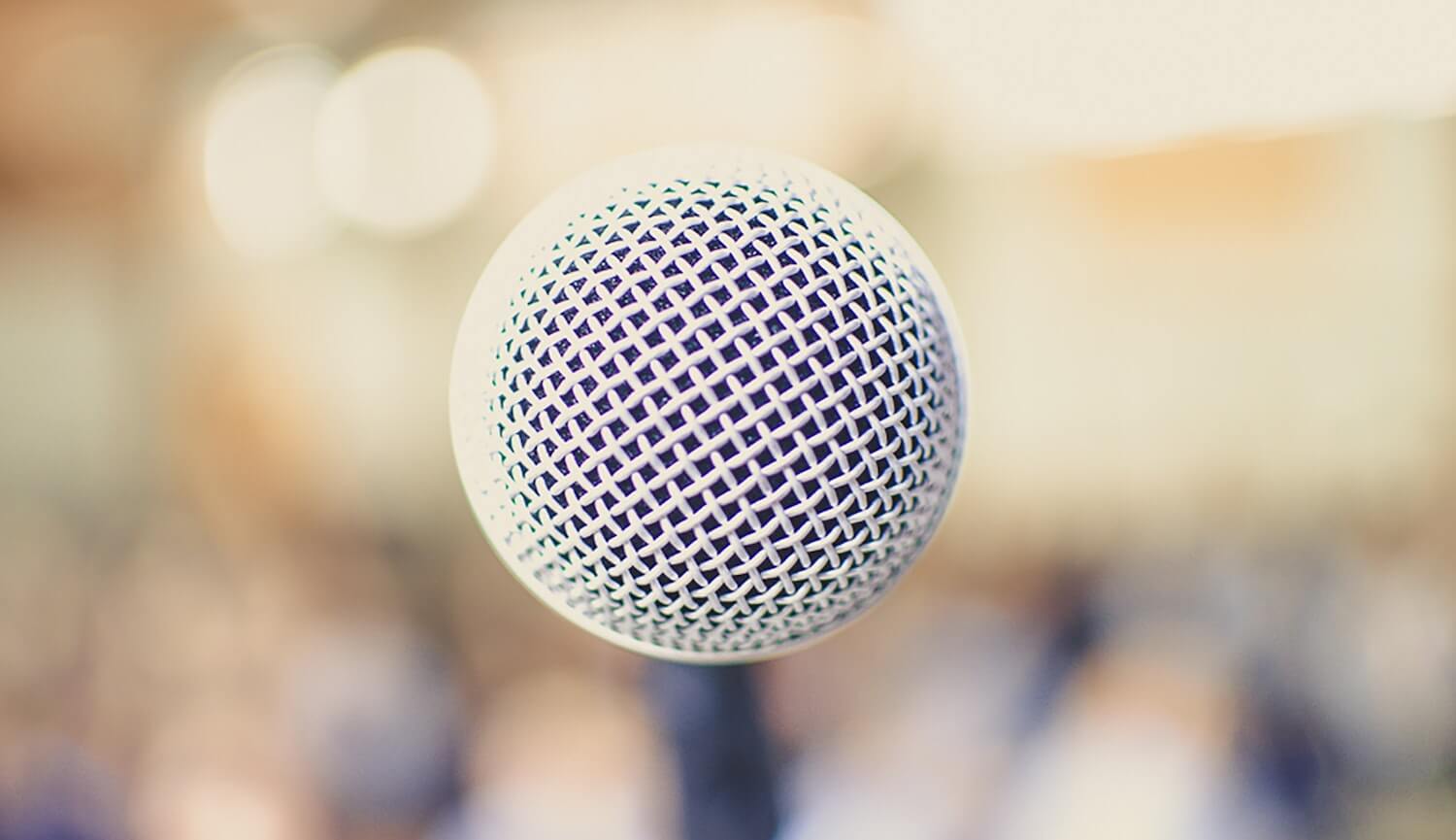 Is a Product Marketing Manager (PMM) a good career?
The role of product marketing manager has become highly sought after in recent years, especially with the rising expectations of consumers. Product marketing is fast-paced, dynamic, and challenging but can also be equally rewarding.
The job requires working across multiple areas and lets you make a creative impact on your work.
No one can tell you if being a PMM is the right career path for you - but if these things sound good then it might be time to take the plunge.
Worried about your salary prospects? Use our salary calculator for more insights.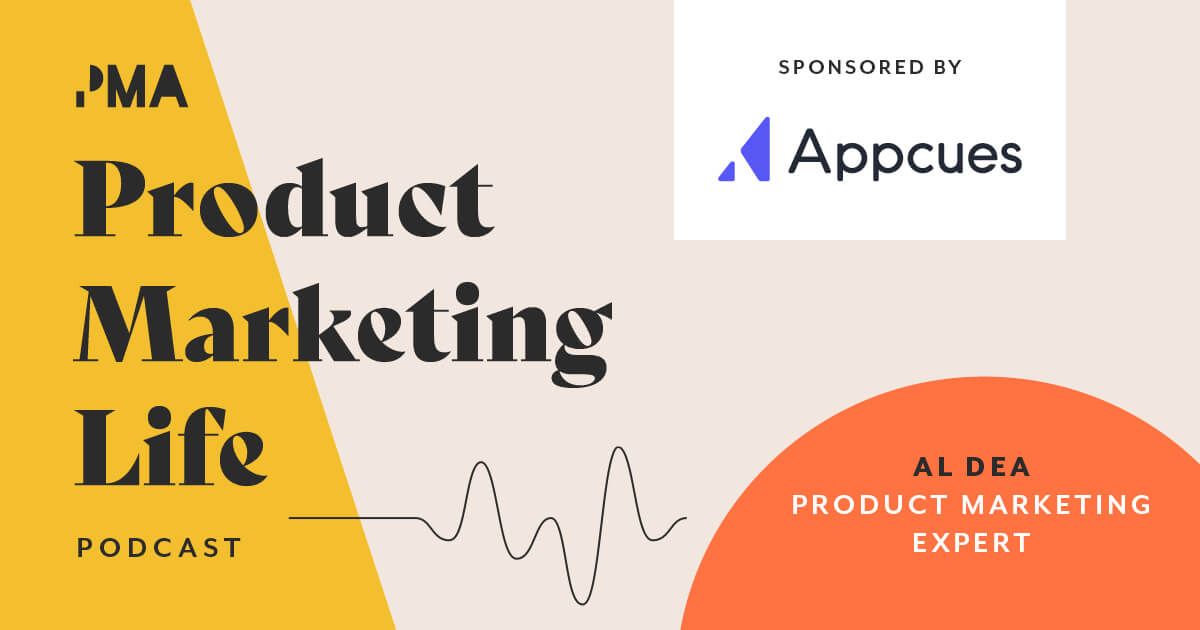 The product marketing career path
PMM roles and what to expect
There are lots of roles within the PMM career path, here is a glance at how a product marketer's career progression might look:
Associate Product Marketing Manager
Associate PMMs are entry level product marketers who manages one or two work streams of one product launch and is closely supervised by a PMM or senior product marketing manager.
Experience: One to three years
Product Marketing Manager
PMMs manage all the work streams that go into a product launch receives some supervision from a manager. At this stage they will have more responsibility and will be expected to have most of the key PMM skills.
Experience: Three to five years
Senior Product Marketing Manager
Senior PMMs work on product launch strategies and manages launches while having minimal supervision. At this point in your PMM career you should be comfortable with most tasks involved in product marketing and you may even be asked to supervise others.
Experience: 5-10 years
Director of Product Marketing
Directors help to create strategies for multiple product launches, manages the launch calendar and represents the PMM team across functions. This role will also involve managing a team of PMMs.
Experience: 10-15 years
VP of Product Marketing
The VP of PMM manages multiple teams of PMMs who launch products and is the key stakeholder representing the function within the organization. This role may also involve speaking to external stakeholders.
Experience: 15+ years
Example product marketing career path
Robin Pam, Director of Product Marketing at Optimizely, discusses how to grow your product marketing career and shares her career progression experience.
How to pick your next product marketing job
Rory Woodbridge, Head of Product Marketing at Pleo, shares his tips on how to pick the right product marketing role for you.
"There's no doubt about it. Product marketers are in demand right now. Companies of every shape and size are understanding the benefits of the discipline and looking to recruit top PMM talent.
"So it's very much a candidate's market. Product marketers have never been in a better position when it comes to choosing and negotiating their next role.
"You could really feel this at the Product Marketing Summit last year. Everyone was joking about how many inbound messages they were getting from recruiters. And one of the stand-out questions during my talk was when someone asked how to go about deciding their next move when there are so many options out there.
"Like any big decision, there are a number of considerations to factor in when deciding your next move."
Make it about you
"Base your choice on what's right for your career. There isn't one single destination that us product marketers are all heading towards.
"We don't all have to end up as PMMs at Google and Meta, so think about yourself and what you enjoy about product marketing. Where do you want to be in five, ten, or fifteen years? This will help guide the rest of these considerations."
Fill in the gaps
"A lot of companies will be looking for an all-rounder or 'full stack' product marketer, who can switch effortlessly between product launches, market research, and producing sales collateral.
"Look for where the gaps are on your product marketing resume. Is it an experience of being the lead PMM on a product launch? Is it sales enablement and working with commercial teams? Or is it user research and a proven ability to gather insights from ?
"Think about the areas you haven't yet got experience in and see if you can find a role that'll tick off these boxes."
Consider the size of the PMM team
"I've interviewed a lot of product marketing candidates over the past year and this comes up regularly as a priority. There's no right answer here (it's down to your personal preference) but the size of the product marketing team you're joining will be important.
"Do you want to be the first product marketing 'boots on the ground'? This will give you tons of experience, especially with launches, and perhaps more exposure to C-Suite. Plus you'll get to point to ways that you directly made an impact on the business, which is something hiring managers often look for.
"But the trouble with being the first PMM at a company, if you haven't done it before, is that you can end up not really being a product marketer. I speak with a lot of product marketing candidates who are actually doing what I'd describe as performance or growth marketing, either through not understanding what their role should be or because product marketing has become a dumping ground for miscellaneous workstreams. So tread carefully if you're going down this route!
"A recent trend I've spotted is that many PMMs are actually looking for the opportunity to be part of a team and learn from more experienced product marketing leaders - and there isn't a huge amount of these in Europe (yet!)."
And the size of the company
"There was an audible gasp in some parts of the room at the Product Marketing Summit when one of the speakers mentioned their company was so big it had its own regional product marketing teams. This idea seemed wild to the PMMs currently at startups and scaleups, some of whom were at companies smaller than the speaker's product marketing org.
"This is more general career advice, but you'll have a very different PMM experience depending on the size of the company.
"Big companies come with a ton of perks, great learning infrastructures, and if you get an Amazon or Apple on your CV it often opens up a lot of opportunities. But they're also trickier to navigate, harder to make an impact at, and come with a lot of bureaucracy and unnecessary politics that you might not want in your life.
"Whereas smaller companies offer you the chance to be a part of something special, and pick up amazing experiences, but can be more stressful and riskier i.e. the chance of redundancy."
Pick your industry
"Of course, it's ultimately all about the product. You'll need to be passionate about the product you're working on so make sure it's an industry you care about. I always like to make sure I've tried, understood, and found value in the product before considering a role.
"Product marketing can also mean something different depending on the industry you're in. A day in the life of a PMM for a portfolio of products at P&G is probably different from that of someone at Stripe or Salesforce.
"However, product marketers are very lucky. At the heart of what we do is a set of transferable skills (copywriting, research, analysis, communication, etc.) which means we can move between industries relatively easily if we so wish.
"Sure, there's a considerable difference between B2B and B2C, but not enough that you wouldn't be able to make a move from one to the other in a reasonably smooth manner. So have a think about the industry or problem area that gets you fired up and don't be afraid of taking a leap in that direction."
Choose a great manager
"This is just basic advice now, but having a good rapport with your hiring manager is essential. If anything in your gut is telling you it's not a great fit, then I'd encourage you to dig deeper into that feeling.
"Managers are the number one reason people decide to leave a company so do everything you can to find someone brilliant, who is going to be committed to your development. And ideally someone with deep product marketing experience who can really show you how it's done.
"In short, there's never been a better time to make a move. So be picky and think about what kind of role is going to set your product marketing career up for success in the long run.
"P.S. I'm also getting asked a lot about how to get into product marketing. I'll try to write something about this soon but, until then, feel free to get in touch if you're also curious about this one."
Career Advice from Senior PM Marketers
From your first day at school, your first date, to meeting your future in-laws, life will always throw challenging scenarios your way.
Oftentimes, we're faced with situations in which we're placed firmly in the spotlight, and are forced to take the bull by the proverbial horns - and this isn't reserved exclusively for our private lives.
The State of Product Marketing Report 2021 revealed 21% of respondents were the only product marketers at their company.
Our write-up also reinforced the notion that product marketing is most definitely a multi-faceted role, with more tasks being delegated to product marketers since 2020: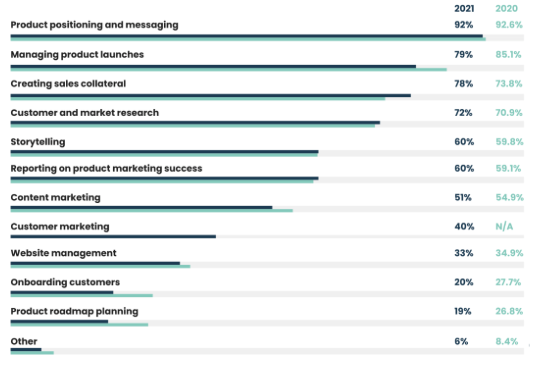 With workloads on the rise and no more hours in the day, what should product marketers do when faced with the challenging prospect of footing a new department on a solitary basis?
Professionals gave their perspectives on what they consider to be the most effective ways of guiding the PMM ship without an accompanying team:
"I have a 3x3 matrix I use called 'the buckets of learning' which helps set the learnings a new PMM should experience in the first 90 days of the role - it focuses on 3 key areas: company/industry, role, and process (as I think PMMs are the main driver of building and driving processes)."
Irit Schwarz, Director of Product Marketing at Digital Turbine
"Ideally, you have time to build a strategy to approach the new department/role systematically. But, time is not always on your side, so besides building the strategy.
"I always saw release communications management, the voice of the customer persona building, and persona building/redefinition as the first three areas to attack."
Igor Kranjcec, Head of Marketing at Mediatoolkit
"First, I'd recommend interviewing all the stakeholders to identify the needs of the business. PMM roles are nuanced and oftentimes mold to company needs.
"Also, establish operations, structure, and communication cadence and learn your product inside and out!"
Gabrielle Turyan, Global Product Marketing Director at 4D
"Understand the business, its goals, its products, its customers, and conduct competitive intelligence to understand your market rivals.
"If you understand this, you can build a strategic plan to address any shortcomings in the SWOT analysis as well as any negative feedback from partners or customers.
"Too many people want to start changing things to make a difference, but lack the understanding of why things are being done the way they are. You must first understand before you can make strategic and profitable changes."
Gavin de Villiers, Former Trade Marketing Manager
"Learn the product; become its customer and ask questions of your product and customer success teams and understand the current roadmap.
"Also, take the time to meet with all stakeholders; establishing cross-functional relationships is key.
"Last, but not least, talk to customers; look at current market research, and plan out the next steps. Go to events, read reviews, listen in on sales calls/recordings, etc."
Michele Bove, Consumer Product Marketing Manager at Coursera
"Schedule meet and greets cross-functionally. You'll quickly uncover gaps/opportunities to address in product positioning, product messaging, etc. Write everything down that you learn - this will serve as a great reference point in 4 months as you become more ingrained within the company.
"Secondly, know your product and product team! Schedule 1:1s with members of the team. Request product demos. Ask questions. Schedule weekly meetings to review the product to quickly become the product SME and develop relationships.
"You also need to learn the company priorities and product roadmap. During the first year, you'll most likely be completing the roadmap rather than influencing it.
"For bonus points, make sure you have a 30-60-90 day plan to ensure alignment of your goals and plans with your supervisor. Think of this as change management, because that's essentially what you are doing by implementing new workflows, processes, and tools to manage work, and expect some to push back.
"Finally, never underestimate the value of education. Most will have never heard of Go-to-Market strategy before and you'll need to take a step back to explain best practices."
Linda Franklin, Product Marketing Manager at Crossover Health
"Understand the role, how it's measured, and socialize it with your stakeholders. Set expectations from the outset.
"You need to also understand your buyer and their customer needs. Meet customers, understand how/why they chose your company and product; listen to the words they use and how they purchase.
"Also, learn the product. Understand the audience, use cases, your value proposition, why your product is different, and who your competition is."
Michael Kerman, VP of Marketing at IntegriChain
"Engage with stakeholders and determine the level of awareness of the practice of product marketing within the business. Do your stakeholders know why you're there and what value you offer?
"Determine your core product marketing workstreams. For example, do your product or marketing teams have a tried and tested Go-to-Market blueprint? Is there a sales enablement process? Does your function have the right resources to execute multiple GTM plans? Are you equipped with the right data to make informed decisions?
"Set up individual sessions with primary and secondary product marketing stakeholders to educate them on what you're responsible for, what you're not responsible for, and how they'll work with you going forward. Be sure to mention this is an iterative exercise and feedback is encouraged and improvements are ongoing."
Nick Knuppe, Head of Product Marketing at Mollie
"Schedule meetings with all the different teams and departments in the company to ask: what are your biggest pain points and how can I help?
"Get into the product by attending training sessions and dogfooding as much as possible to learn areas of strength and frustration from onboarding onwards. Make sure to talk to the support, product, and dev teams about this!
"Find out about customers as much as possible by reading case studies, watching interviews, and shadowing sales demos and customer success calls."
Cecilia Haynes, Head of Product Marketing at Sendible
"Arrange internal stakeholder interviews. Meet with a minimum of at least five stakeholders at least twice. A high-level meeting and a more detailed one to understand their pain points and to establish where product marketing can help them in their career.
"Develop an insights map and categorization of all available sources: NPS Survey, user insights, user requests, customer interviews.
"Also, deliver a proposal for the first product marketing tactics you plan to introduce. This might be defining the brand narrative, but might also be used to outline specific GTM tactics.
"Developing and implementing these first projects will provide you with actionable benchmarks and also improve understanding.
"They'll also give accountability to your stakeholders when you ask them to prioritize and deprioritize some of the tactics in your proposal, whilst also giving further insight into their pains so you can plan for future team growth."
Ioana-Rebeca Glitia, B2B Marketing Lead at Landing.Jobs
"Understand the competition, customers, and the product. That'll make the positioning clear without asking anyone. Do all things necessary to strengthen that or to alter that (if necessary)."
Anish Mathew, Product Marketing Manager at Zoho Corporation
"Understand your product(s) objectives and use cases, customer/user-profiles and what they're trying to solve, and the stakeholder's engagement plan.
"This could be considered as over-simplistic, but if you don't understand the problems your product is needing to solve for customers, then it's inefficient to set up internal processes too soon, only to have to undo them again later."
Nicola Moralee, Director of Product Marketing at Optum
"Having recently started with a company to start up the product marketing function, while being the only product marketer for a while, here's what I included in my 30-60-90 day plan:
"First of all, you need to learn the business. This includes the culture, strategy, goals, vision, plan, and structure of the company.
"You also need to understand the sales pipeline and forecast, and competitive landscape, identify current processes and develop working relationships with product management, sales, and marketing.
"Also, learn the product. Gather intel from product managers and sales engineers, and if needed, take relevant training. Then, understand the product roadmap, review current collateral, and capture needs and wants from marketing, sales, and product managers.
"Finally, learn about the customer. Get input from sales and sales engineers and identify verticals, collect use cases, and understand customer needs and challenges. Also, listen in on calls with customers/prospects and develop comprehensive personas."
Todd Cotts, Manager of Product Marketing at Telesat
"Shadow five prospect and customer calls, and take this opportunity to pick up on what is and isn't happening in those sessions, especially about product value and positioning.
"Look at win/loss data from your deals to identify trends and patterns. If you don't have the data, start building a process.
"Also, take the time to audit your website and all other prospects and customer touchpoints. Ask yourself: is your positioning simple, clear, defensible, and value-oriented? On the product side, find and deeply understand your product roadmap."
Deniz Ibrahim, VP of Product Marketing and Demand Generation at Bluecore
"Know why the product helps customers. Not loosely. Exactly. Also, establish why your product wins in the market. What makes yours special? And write that down, clearly in a language that everyone will understand.
"Also, get to know the team: product developers, managers, fulfillment - heck, get to know the darn janitor too. It takes a village to serve customers well, you're all on the hook.
"I'd also recommend learning what routes to market work and why using key metrics. Then, start prioritizing your top ones. Get out there. And while you are there, listen to Every customer comment. It's a ticket to a better you."
Heather Wright, Strategic Communications Consultant at ROI Communication
"Arrange call listening tours with both sales and customer success and speak with as many customers as possible.
"You also need to become a product and/or service expert. Consume as much product content as I can and begin connecting them to the problems they solve.
"It's also crucial to practice pitching - I may be biased getting my start in sales but doing this will help kick off my work in product positioning & persona development."
Hannah Sackett, Director of Product Marketing at Electric
"Learn the product and industry before your first day. Treat your first few weeks like you are in sales and soak up all the info you can."
Hunter Klein, Digital Product Marketing Manager at Rocket Mortgage
---
Have you heard about PMM Hired?
At PMA we pride ourselves on our ability to keep our fingers on the pulse of what will serve our amazing community of hard-working and positive-minded PMMs.
PMM Hired has been created alongside brands such as IBM, Amazon and Etsy to provide a rich resource of information, advice, and tools to assist all PMMs in their professional lives, regardless of what career stage they're currently at.
PMM Hired puts you in the driver's seat, empowering you to gain the skills you need to progress and land your dream job at your dream company.
So what's stopping you from taking the next step and forging a successful, fulfilling, and lucrative career in product marketing?
Tap into PMM Hired today to access the tools you need to take your career to the next level.