Batman and Robin, Mario and Luigi, Kermit and Miss. Piggy; some things need to come as a pair - product marketing and communication fall into the same bracket.
Communication's a key trait that's often considered an indispensable characteristic for product marketers, so much so, in the State of Product Marketing Report 2021, a resounding 77% of people we surveyed identified strong communication as the skill they valued the most- only falling from 79.8% since 2020.
There's no doubting how much communication's valued by PMMs, yet, it'd seem the true battle lies in convincing colleagues outside the product marketing teams of its extensive benefits.
We're not one to put the cat amongst the pigeons, but sometimes, you've gotta get the record straight. So, without further ado, let's start with the basics...
What is internal communication?
Internal communication is all about promoting effective communications throughout an organization and fostering a philosophy built on collaboration.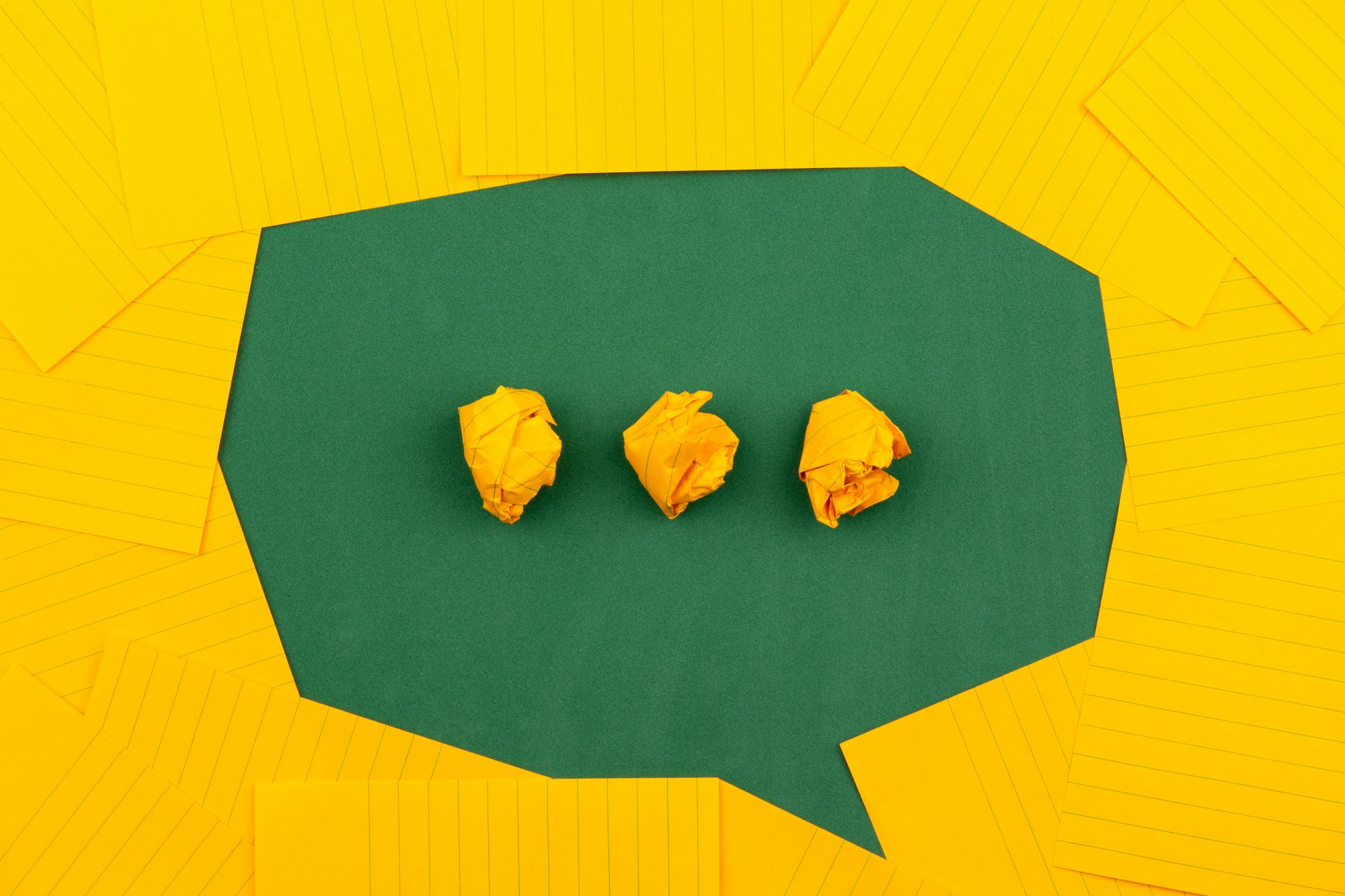 When PMMs communicate effectively with teams across their organization, they incorporate a strategy involving multiple steps, such as:
Creation and delivery of campaigns for management teams,
Communication with key stakeholders,
Implementation of new practices (i.e. personas, battle cards, etc.),
Collaborating and sharing ideas leading to and during product launches,
Conducting audits and assessments - and sharing the results.
So that's the what, now let's take a look at the why.
Why is internal communication important?
Communication provides an opportunity for product marketers to bring their skill sets to the fore and boost understanding of the role within the organization.
Silvia Kiely Frucci, Senior Product Marketing Manager at Castor- formerly Wilmington Healthcare at the time she was surveyed- was amongst the 21.2% of product marketers working alone in her role, and outlined why communication forms a vital part of her role:
"My work is generated by communicating with other people. It's a window of opportunity to make yourself recognized both inside and outside of your organization.
"I'm the only Product Marketing Manager at Wilmington Healthcare. While my boss is a Marketing Director and knows about lots of things such as campaigns, product marketing is an area where people think they can do it and in some cases, don't consider it to be essential. Therefore, you need to communicate with others to show them the role is indispensable and change negative perceptions."
If you adopt a mindset whereby you're hell-bent on working to your own agenda, it'll only have one outcome: it'll stifle overall effectiveness, and prevent you from getting key jobs over the line.
Teams pulling in different directions is as useful as a chocolate fireguard, hence why it's essential to instill a company culture with internal communication at its core.
So, if you were initially wondering: is it worth the effort to smash internal communication out of the park, we're responding with a resounding 'yes.'
Communication is considered an integral part of the PMM role, contributing to the facilitation of goals and objectives in product marketing teams, and beyond, with Erik Mansur, VP of Product Marketing at Crayon, highlighting product marketing's prominent role in cross-functional communication:
"I think that product marketers need to be available and ever-present amongst other teams of colleagues. Companies too often shove their PMMs off to the side, effectively making them into a glorified sales enablement team. Product marketers are natural collectors and disseminators of information, so clear lines of communication between PMM and other departments can only be a good thing.
"If done properly, product marketing could be looked at as a focal point between key revenue-driving departments and can serve both as a conduit of information between these groups, and as a source of truth for the entire organization on topics like messaging, packaging, pricing, and more."
Similarly, Jasmine Jaume, Group Product Marketing Manager at Intercom also gave her two cents on why she considers internal communication to be a core characteristic for any PMM:
"It's kind of cliche, but communication is so key in a product marketing role. It helps people build relationships with different teams and know when something is happening.
"Whether it's a feature announcement, or a change to the UI, knowing who that's going to impact, being able to consider which teams need to know about it, and then being able to communicate messages clearly and concisely to people so they know A) why it's important to them, and B) why they should care about it is typical of why good communication skills are key. I don't think you'd get very far in a PMM role if you can't communicate well."
Internal communication not only helps others enhance their practice but also enables them to share knowledge, and improve your product or service. This will keep your customers happy, and keep them coming back for more, which is something nobody should turn their nose up at.
So, if the cat's got the tongue of your org, here are more reasons you need to move heaven and earth to embed a culture of internal communication.
💻
Move from tactical to strategic product marketing with
Advanced Product Marketing Certified
.
Grasp why it's essential for PMMs to embrace cross-functionality, learn how to map out your organization, gain tips for communicating yout Go-to-Market vision, plus much more.
Communication establishes (and maintains) understanding
If people are struggling to understand an idea, they can develop a tendency to bury their heads in the sand; this can also be the case for product marketers and other teams you're collaborating with.
The more you communicate with your product marketers and other teams within the company, the more familiar they'll become with the methods you're implementing. Speaking with team members is your opportunity to refine your PMM profile, and in some cases, communication is imperative to prove the skeptics wrong.
With only 5% of product marketers recently surveyed in the 2021 report indicating they felt their role was clearly understood, suffice to say, the more product marketers demonstrate their value to  in-house teams, the greater understanding people will have of the value they bring, a philosophy echoed by Holly Watson, Senior Product Marketing Manager at Amazon Web Services:
"Product marketers do add value, but it's been said before - product marketing has a branding problem. To overcome this hurdle, add value, do work, be vocal. What I mean by this is to leverage the cross-functional nature of a product marketer's role to help connect teams and streamline communication and collaboration.
"Add value by crafting the right story and helping your colleagues promote their work on the right channels to the right audience - be a good marketer; even for internal channels. And finally, your audience, your sellers, your teams have a lot thrown their way daily. Gracefully use multiple channels to educate, inform, advise and direct teams to the resources being developed. Get on regional team calls, global team calls, use slack or other chat channels, email, email again to share resources.
"You might feel like it's redundant. That's ok. Don't get fed-up or frustrated. Empathize and help craft a reliable, trusted voice that adds value to your teammates and end users. It's not about you as a product marketer, it's about the value you're providing to your teams - the recognition will come."
Communicating with stakeholders during monthly meetings and implementing frameworks can help people understand what needs to be achieved without overwhelming them with a barrage of information.
For example, simply agreeing on clear-cut deadlines for tasks will allow people to see what needs to be accomplished, and when; reaching a mutual understanding negates the uncertainty within a team member when they're asked for work to be submitted and the process is much smoother.
Whether you've made revisions to your buyer personas, or tweaks to your sales enablement assets, communicating will help product marketers and other people in the organization to understand the essential information they need to perform to their optimum potential.
Holistic thinking is pivotal
In the eyes of many, internal communication is a process led by senior figures, who bark orders directly to employees. However, an effective internal communication strategy is a two-way process.
While you could place the responsibility solely with your team members, you're dicing with the possibility of losing their trust. After all, if team members aren't allowed to voice their opinions and make suggestions, this can be demoralizing.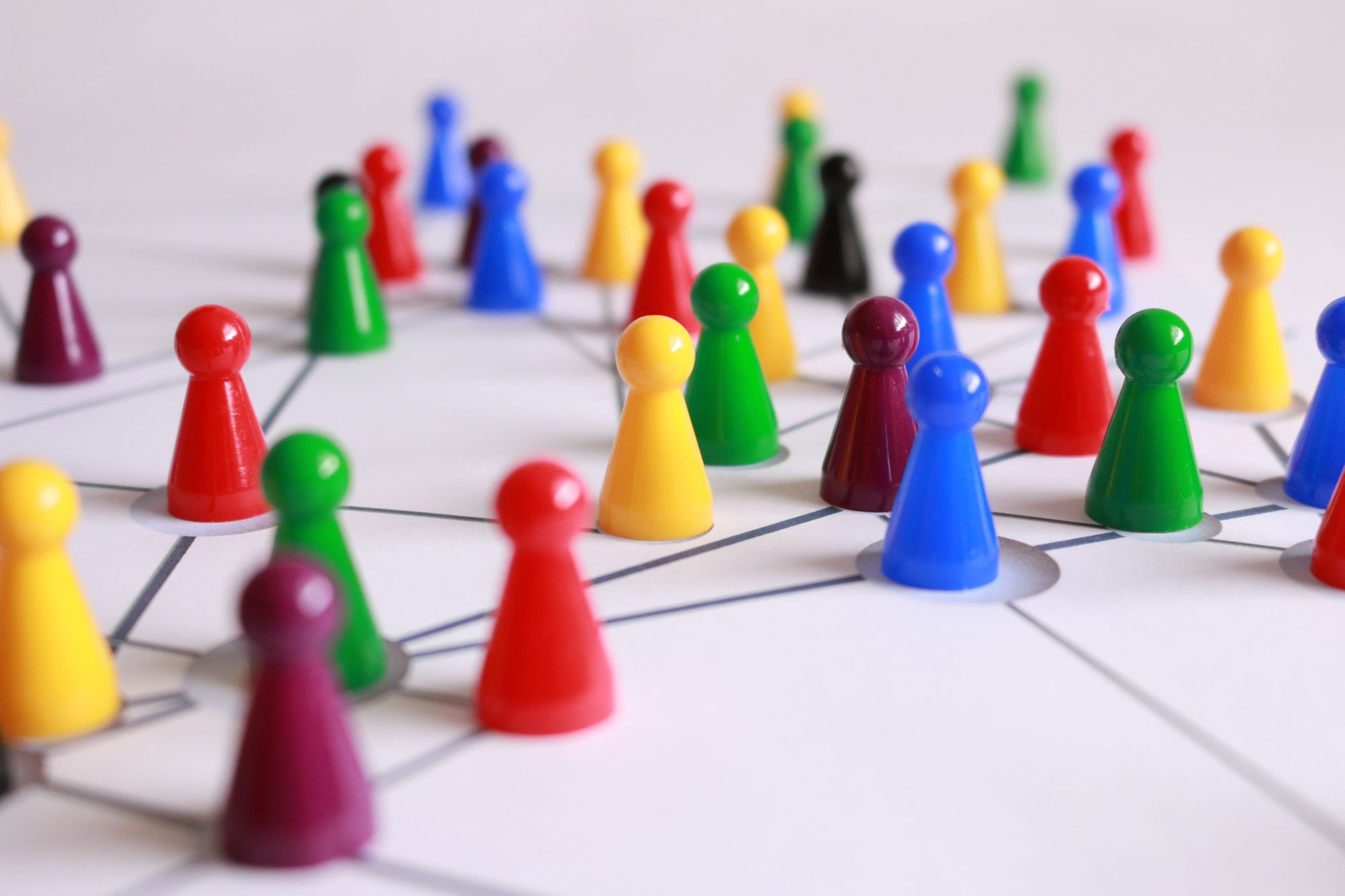 Passivity not only breeds poor performances, but on a personal level, staff morale can wane, and given product marketing teams aren't always appreciated by outside teams, some PMMs feel less valued, according to our research.
Communicate effectively, massage the egos of your team members, and provide encouragement! Give internal teams a platform whereby they can see their input having a tangible impact.
Derek Osgood, Founder & CEO at Ignition, said:
"To develop a cohesive GTM strategy, and align teams around it, we must first be great at using other teams' unique insights and objectives to extract a holistic picture.
"You'd be amazed how often Feature X is a core selling point for sales, yet a suboptimal/deprioritized product experience causes headaches for support, and nobody knows. Just like with customer insights, internal insights start with discovery chats with your various stakeholders."
Communication increases engagement
Establishing a two-way communication process needs somewhere near the top of every product marketer's agenda. Encouraging interactions among your team and other areas of the company will keep your team engaged.
When your team members are encouraged to make their voices heard, this makes them feel valued; when people feel good about themselves, they'll run through brick walls for you, and that's worth its weight in gold.
Louise Dunne, Product Marketing Manager at Linnworks, agreed, saying:
"There's very little I could get done as a Product Marketing Manager without input from my cross-functional stakeholders. There are standing meetings on a quarterly and weekly basis, and we also use a RACI model to stay on top of communications for major projects, as well as joining other team's meetings ad hoc to share updates and gather feedback.
"That two-way dialogue is so important so our cross-functional stakeholders see how their input feeds into our process and ensures the door is always open, whether for a quick question, feedback, or just a chat!"
Talking can steady the boat
Wouldn't life be awesome if things went swimmingly, all the time? 🤷‍♂️
Even in the largely wonderful world of product marketing, challenges tend to materialize, now and again.
In such cases, an effective internal communications model can work wonders. For example, if a long-anticipated product launch doesn't go to plan, communicating with your product marketing team and the wider business can establish whether:
The right personas were targeted,
If the right messaging was used,
What changes need to be made to avoid a repeat occurrence.
It's equally important to follow up with other internal teams, as well as product marketing. After all, if they don't know the latest information, they can't be expected to help you in the future.
Communicating generates  ideas
We're not a betting bunch, but we're willing to break the mold in this instance.
We 100% guarantee the likes of Apple, McDonald's, and Nike communicate all the time.
Wondering why we're so sure? When people communicate, ideas are born, and these companies epitomize innovation.
Let's look at things from two perspectives:
Company A - This company's initial ideas come from its creatives. The company is staunchly against teams sharing ideas.
Company B - While the creative team at this company form the initial idea, they proactively seek feedback from other teams to develop the initial concept.
Company B is in a far stronger position than company A. By introducing a company culture centered on internal communication, they'll form more ideas than company A, with a strong possibility of stowing away a suggestion to craft into their next product or service.
The world's best creations stemmed from an idea. When people talk, new ideas are born.
Internal communication during product launches
From concept to the eagerly-awaited launch day, everyone needs to be on the same page, and have a consistent understanding of what's expected when a product is being launched.
Once a product is on the roadmap and a go-to-market plan has been created, communication is critical, particularly for strategies spanning several months when responsibilities can slip under the radar. Fortnightly meetings are just one of many ways that can be introduced to maintain communication and keep on track of product launches, with Castor's Senior Product Marketing Manager Silvia Kiely Frucci outlining how she's previously used the method:
"Our products tend to have a very long life cycle, somewhere in the region of six to eight months. Because it's such a long cycle, I keep everyone on track by holding meetings every two weeks, until we get the work started.
"The meeting serves as a reminder for the team: which marketing pieces are needed? What are the next stages? Which materials shall we use in our customer advisory board? In short, we use the meetings to shape the overall ideas surrounding the product.
"Once we get validation from customer advisory boards, a business case, and budgets in place, communication becomes much more frequent."
Similarly, Anna Shutko, Brand Marketing Strategist at Supermetrics also acknowledges the role of internal communication in facilitating a smooth product launch. However, she communicates with necessary teams, rather than adopting a wholescale approach.
"When we're introducing a product to the roadmap and creating a go-to-market plan, we adopt different approaches depending on whether it's a self-serve or sales assisted funnel.
"If it's self-serve, we tend to communicate mainly with the growth team, marketing, and support teams. However, if the priority is on the sales assisted funnel, we liaise with the aforementioned teams, plus sales, as they'll be provided with extra materials.
"In terms of communication, I usually have regular meetings with the managers as I'm building the GTM strategy. Then, I give a presentation to whoever else needs to be briefed and share the folder with all the organized materials.
"Accountability and responsibility are pivotal when creating a go-to-market plan. So, I have the presentation and we have a process outlined and documented; the document is updated at regular intervals, so everyone can always take a look in case they have a question. The key is to have all the info structured so that everyone knows where to look for it."
Product launch challenges
Product marketers are integral to launching a product. However, the process can be complicated by issues associated with internal communications, or a lack of, such as:
Unclear expectations - In niche markets, the market sizing process can be difficult. Therefore, there are instances when businesses don't set clear, quantified targets. Without targets in place, it's impossible to gauge what went well, and which areas need to be improved.
Separate work areas - It's common for companies to have dedicated workspaces for different teams. While this can improve cohesion within each team, this can hinder the quality of the launch itself, as the set-up encourages people to limit communication in the confinements of their respective set-up, without interacting with the product launch team.
Jargon - Different teams speak their own respective languages. If there isn't a consensus of what's being communicated, this can cause confusion and plans can begin to unravel.
Skepticism - Sure, the reputation of product marketing is improving, but the skeptics remain. It's human nature for people to tread carefully around areas they don't understand, and this is common with product marketing.
How to improve your internal communications
These are just some of the challenges product marketers can face when launching products. Nonetheless, internal communication can play a fundamental role in creating an awesome product launch.
Here are some of the areas to focus on to improve your internal communications:
Customer interviews - Take the time to complete interviews with prospective customers so you can establish whether there's demand for the product.
Product positioning - Communicate with key stakeholders throughout the process. This'll ensure you have a shared understanding of what to expect. Create a unique value proposition for your product, who it serves, and where it fits in the market. Leave no stone unturned.
Content planning - Quality content is a powerful form of communication; it's an essential part of your inbound marketing efforts. Don't assume your content is at the appropriate level. Conducting a content audit and holding a session where you can communicate with your peers is an ideal avenue for collaborating ideas and forming the king of content plans.
Use a style guide - Nothing screams 'zero communication' more than a company with umpteen different styles. When a person visits your site, they should either a) know your brand's tone, or b) know what it is shortly after reading your content. A style guide serves as a compass for your team when they're writing supporting content. For example, do you use a formal or informal tone? Americanized spellings or not? This captures specs, key messages, and product naming conventions.
Data-driven approach - Metrics matter. If you don't use data, you're delving into the abyss with your eyes closed. Marketing conversion rates, sales stats, and churn figures fuel the fire of discussion and encourage communication between your teams. If there aren't numbers available, this seriously hampers your areas of discussion. Make the most of the magic numbers can conjure up. The insights are golden.
Communicate with the right people
We've already alluded to the fact communication is an essential trait for PMMs, as Melanie Linehan, Director of Growth Marketing at WeTransfer explained:

When you speak to the wrong people, your message tends to go in one ear and sail out of the other.
However, instead of talking to people for the sake of it, you need to be sure you're speaking with people who'll be interested in what you've got to say, much of which will be dictated by circumstance.
For example, if you decide to change tact with your sales enablement assets, this will have a bearing on how your sales team operates. The necessary information can be communicated to team members during a sales enablement session, during which time expectations surrounding team responsibilities can also be reinforced.
Similarly, we've all bought a product at some point and encountered some degree of difficulty. Therefore, it's important to communicate with the support teams to ensure they're able to go above and beyond in helping your customers overcome their difficulties.
Rene Kardtke, Senior Director of Product Marketing at Ontic, gave an insight into which people are informed of new products or features, once a product is on the roadmap and the go-to-market plan has been created, how key information is communicated, as well as how the team establishes what they're responsible for:
"We inform multiple teams, including marketing, revenue/sales, customer service team leadership, sales ops, sales enablement, support, and pro services, as well as finance.
"To keep them updated, we have a cross-functional NPI process - New Product Initiative led by a project management function. JIRA tracking and regular meetings. The NPI process clearly defines responsible parties and deliverables."
Regardless of who you're talking to, it's important to keep people in the loop, yet this needn't be a laborious chore. Regular meetings not only serve as your opportunity to communicate key updates, but they also enable team members an opportunity to bring their ideas to the table, raise any pain points, or iron out any uncertainties they may have.
Given the State of Product Marketing Report 2021 revealed just over half of the people taking part (63%) said a product marketing rep attended meetings and has increased from 59% in the 2020 report, we're viewing this as a step in the right direction.
Create a plan
Those who fail to plan are preparing to fail. It's one of the oldest cliches in the book, but let's be honest, it's stood the test of time because it's true. Orchestrate a clear-cut plan and present it to your team so they have
everything they need to know, including:
Deadlines,
Responsibilities,
Action plans.
There's no such thing as a plan with no flexibility. You need to allow for a degree of leniency, given you don't know what the future has tucked up its sleeve.
Add to that, always have a plan B in tow. If things go belly up, you don't wanna be caught flat-footed.
How to build a communication culture
Although a product marketer contributes to the creation of communication culture, the company itself has a huge role to play in consolidating the principles of a cohesive communication strategy.
There are ways companies can, and perhaps should, implement measures to encourage internal communication. This will vary depending on how the company structure has been built.
For instance, if there's a horizontal structure in place, this will present more avenues for product marketers to collaborate with senior management figures and attend meetings with CEOs. On the other hand, if product marketers are stifled in their efforts to communicate with respective teams, this can seriously hinder their productivity and efforts, a notion held by Senior Product Marketing Manager Silvia Kiely Frucci:
"I think product marketing is the first job that encompasses everything, but also if we're unable to interact with everyone, in some cases, the role doesn't make any sense - in my opinion.
"To bridge these gaps, we need to make sure we're constantly in conversation with one another; reach out to your manager and create a cost model which obliges you to speak with everyone. When I'd finished and spoken with each team, they A) knew what I did, B) understood the value I could bring and C) were more receptive to talking with me in the future."
After more info on internal communication? Our Product Marketing Core course is home to a whole module dedicated to just that - plus 10 more jam-packed sections too.