Starting a new job is scary. It's especially nerve-wracking when you don't know a lot about the industry you're going into. Transitioning into a new job in product marketing is no different.
Product marketing is still a fairly new sector, and there are a lot of niche concepts within the industry that you may not have a lot of experience in. But don't worry - ask anyone within the product marketing industry and they'll say that they didn't know what it was before they started, either!
In this article, we'll touch on important points and steps you should take to support your transition to a new job in product marketing:
What is product marketing?
There are many jargon-laden definitions of product marketing which make it difficult to understand what it means; marketing? Is it sales? Is it selling the product to the customer?
Product marketing bridges the gap between these teams and focuses on the process of bringing the product to market.
Bryony Pearce, CMO here at Product Marketing Alliance, explains everything you need to know about what product marketing is and why it is so important: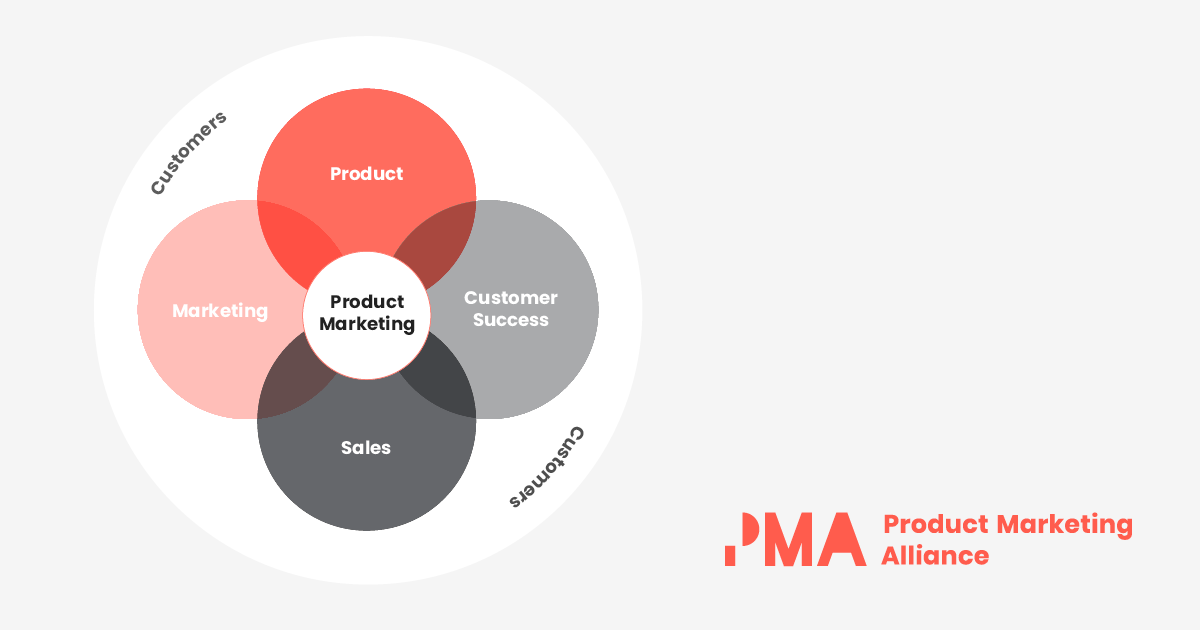 How is product marketing different from marketing?
Traditional marketers tend to focus on customer acquisition and conversions for the brand. This may mean driving awareness of the brand or product. In contrast, product marketing is more focused on driving demand for the product and bringing the product to market successfully.
What is product marketing responsible for?
Product marketers are responsible for the following:
Knowing the company's products.
Researching the products market position.
Highlighting key product features to customers.
Planning and creating marketing campaigns for products.
How to become a product marketing manager
Each product marketer's journey into the industry is different. In many instances, product marketers stumble into the profession, with many taking on the tag of the 'accidental product marketer'.
In our 'How I got my job' interview series, we asked some leading professionals in the industry about their route into product marketing:
"I took a circuitous route into PMM. I didn't know that product marketing was a job until I started doing it. My early career was on the ad agency side and then ad sales for online publishers. But I grew up in Silicon Valley and the most interesting opportunities were at start-ups. What I learned about myself working at start-ups is that I wanted to be more involved in creating the future of digital advertising products rather than creating campaigns.

Jennifer Bunting, Head of Product Marketing for EMEA & LATAM at LinkedIn

"I was in sales engineering and wanted to work in a broader role so I moved into product management. In that role, I always seemed to write articles, documentation, and train sales teams, so it was a natural move into product marketing."
Martin Bakal, Product Marketing Director and Evangelist at OpenLegacy

"I joined Facebook because I wanted to work in tech, and for any tech company, product marketing is the foundation. I was recruited to help them build a new vertical of business and define what marketing and specifically product marketing should look like."
Samantha Wu, Global VP Consumer Brand and Product Marketing at Facebook

"I got into product marketing at Procter and Gamble, where I was responsible for the Müller drug chain business and the full sales and marketing strategy in and outside stores for brands like Ariel, Lenor, Pampers, Gillette, Head & Shoulders, and many more.
"I led the Go-to-Market strategy to Croatia and Slovenia, and I only realized later that it was not only customer business development, which is how it was internally called, but also product marketing as it became a unique ´startup like´ business unit.And fun fact: Product marketing is originated from brand marketing; this was born at Procter and Gamble!"
Bettina Jakobsen, Product Marketing Manager at Google

"I discovered it accidentally. I wanted to work in the sports industry so I applied for dozens of internships until I finally ended up being an intern for the Adidas football product team in Germany."
Elliott Rayner, Head of Product Marketing at Babbel
skills
What skills do you need to start a product marketing career?
What skills do you need to be a product marketer? Well, Lisa Edwards, Senior Product Marketing Manager at HubSpot, joined us on an episode of our Product Marketing Insider podcast, in which she shared her expertise on moving into a new job in product marketing.
She highlighted three skills that are most important for a product marketing job. These are:
Relationship building and cross-functional work
"Cross-functional relationships are the absolute most important thing I think about product marketing. You need to be able to be a good communicator, you need to be able to be confident and be that person who's reaching out and building relationships, the people that you need to talk with won't always think to reach out to you.
"It's not to say you have to be an extrovert necessarily, you can absolutely be an introverted person and be a product marketing manager, but you need to be able to build these foundational relationships that are more than just the transactional things you need from them at that moment."
Have a blend of strategic and creative thinking
"You're going to find yourself in situations where you're in a room, and the entire C suite is there, and they're all looking at you for an opinion on something. You have to be able to have done the research to have a strong opinion about something and also have some creativity put into that strategy because that's what they want to see.
"At the same time going back to that relationship building, how do you have the influence that you need in order to convince someone who is a Chief Marketing Officer or Chief Technology Officer or the CEO, whatever it is that your opinion and your strategic point of view is the right one to go with.
"Especially with me, I'm still an individual contributor. I don't manage people and that could be intimidating, I think, for folks to walk into that kind of a situation. So you need to be comfortable with that blend of the strategic and creative."
Have confidence in your skills and knowledge
"I don't know if this is so much a skill as a value maybe but just being really confident in yourself and what your own personal experience and knowledge bring to your role. Just your unique experiences and really understanding that you're a product marketing manager for a reason, you got to where you are for a reason. You wouldn't be hired if you weren't good at it, probably, I would assume.
"And to my point earlier about having a non-traditional background, I think for this role I hadn't worked in tech before and all of that, there were other ways that I was able to set myself apart in the application process and make it clear that I was able to do this kind of a role.
"I think having that confidence in your own experiences, that you know what you're talking about is so important for driving forward these large launches, these large strategic initiatives that you're responsible for, at the end of the day.
"If a launch doesn't go, sure, there's a lot of people that helped with it but Lisa Edwards is the name that's attached to the project. And so I need to be able to be confident in my decisions and also have the confidence to ask other people for help too. The humility side of that is really important as well."
What should I study for product marketing?
The easiest answer to this is Marketing - but any business degree will be helpful in getting you into the world of product marketing. But don't feel that you have to have a business or marketing degree to get into product marketing. You could always enroll in a product marketing course.
Do you need an MBA for a product marketing position?
The answer to this is a resounding no - but having studied an MBA might give you a slight advantage when looking for a product marketing position. Studying with a business school can help you to develop soft skills such as strategic thinking as well as industry knowledge such as marketing fundamentals.
How can I work in marketing without a related degree or experience?
Daria Gogoleva, Marketing Lead at Insense shared her top tips for getting into product marketing without a relevant degree or any experience in the industry.
This is what she had to say:
"In my opinion, there are two career paths into the product marketing profession. The first one is more common, but long and gradual, while the second one is more direct but rare. The first option is to get into a dream company in a position that might be more attainable right now, with a goal in mind to move into the product marketing position further down the line. The second path is to start working as either a junior product marketer - or just marketer - and then grow to a senior product marketer.
"If you just finished a bachelor's degree or want to change your career to product marketing, you might consider getting a non-marketing job at a desired company first. If you don't have prior experience at all, you might look at positions that do not require years of previous experience or specific knowledge, such as a Customer Support Specialist. Start by applying for relevant roles that are more attainable or applicable to your experience and use that as a springboard. Okay, so you got a job at your desired company - now what?
Build your reputation
"When you're inside of a company it is way easier to move in a preferable direction, but with a huge effort from your side. First of all, from the moment you get started with a new company you should build your reputation as a high-performing, result-oriented, reliable employee. If you dedicate a lot to a company, it will bode well for your professional development there..
Share your career goals with your supervisor
"People are always striving for something more, and it is way easier to get what you want when you're direct and open about your intentions to the people around that can help. Even if you're currently far from a product marketing team, you should consider talking to your manager and express your desire to become a product marketing manager someday. Together you can discuss possible ways to move, in particular, what you should learn and accomplish, and what your manager can do to help you to achieve your goal. If you don't voice your ambitions to anybody, it will be way more difficult for you to climb the career ladder.
Never stop learning
"This recommendation is relevant to everyone. In this particular context it means that no matter what your role is, you should constantly educate yourself and expand your knowledge. You might apply for a Master degree or another form of education like the Product Marketing Core certification from PMA. According to a 2017 Harvard Business School study, employees value candidates with higher education more, compared to those who just finished many short-term courses. Doing this will enable you to get a comprehensive, in-depth understanding of the role and the industry that is vitally important for anyone looking to progress their career. To supplement that, you should also consider challenging yourself by participating in different conferences and courses, and reading thought-leader articles, and more.
Start taking action that supports your goals
"First of all, I would recommend starting with step 2: make your manager or supervisor aware of your ambitions. Secondly, I would recommend connecting with a product marketing team and getting involved in their working routine. Look at team updates, tasks and projects. You might identify and bring value to the team as a bystander. Product marketers are usually super busy so you can offer up your help and learn along the way.
Become a job-hunter
"The last step is to take over all of the above and benefit from it by getting a job! My recommendation is again - be open - be open to HRs too. Some companies accept applications from employees for new positions before the external search. So, don't miss your chance and apply for every opportunity. If you don't make it from the first attempt, don't worry. Collect feedback on how you should improve to keep just trying, and eventually, with hard work and dedication, you'll get there."
Product marketing career advice
Now you've decided you want to get into the product marketing industry, you may be asking yourself what next?
Here are some of the key steps you should take to gain more knowledge and connections in the industry, which will help you stand above the competition.
Network in the product marketing community
Involve yourself in the product marketing community to get your name out there and get to know PMMs who you could potentially end up working with.
Build up your LinkedIn network
Connect with other product marketers to build up your network and start discussions about the industry by interacting with their posts and making your own once you get more comfortable.
It's super handy to follow LinkedIn groups that you're interested in to get to know different people in the sector and know more about their companies. Get started by following us on LinkedIn.
Join our Slack community
Product Marketing Alliance has the biggest product marketing community in the world - so make the most of the resources at your disposal.
Our Slack community consists of 20,000+ professionals within the industry who can help answer any questions you may have.
Take a look at our variety of different channels (like events, fresh content, and PMM resources) that are tailored to help product marketers at various career stages gain a deeper insight into the product marketing world.
Attend industry events
There are a variety of in-person and online product marketing events that you can attend to get to know more about product marketing whilst meeting other professionals in the industry. It's a big step, but we're a friendly bunch!
Get a product marketing mentor
A great way to get into product marketing is to get a more senior product marketer to take you under their wing. They can provide you with knowledge and support during your career.
You can reach out to senior PMMs on LinkedIn or if that seems too scary, you could try our mentorship programme to match you with a product manager who is already interested in taking on a mentee.
Ready to take the next step?
Advance your career with Product Marketing Certified: Core - whether you're a product marketing newbie or have years of experience under your belt, it's packed with fresh learnings, templates, case studies, and exercises to take your skills to the next level. Getting Core Certified will provide you with a strong foundation of all the essentials, and will help you stand out in the job market when you're transitioning into the product marketing field.
Learn more about the company, product, and customer
Perhaps it sounds a bit obvious, but researching these areas before you apply for all these jobs is pivotal.
Not only will this help you establish whether the role is right for you, but if you do get invited to an interview, your willingness to put in this legwork will show you have a genuine interest in the company. What's more, if you're hired, you'll be able to apply your newfound knowledge from the get-go and hit the ground running.

Al Dea, former Senior Product Marketing Manager at Salesforce, discusses the PMM career journey and other career tips with a great selection of professionals within the industry in his Product Marketing Careers podcast.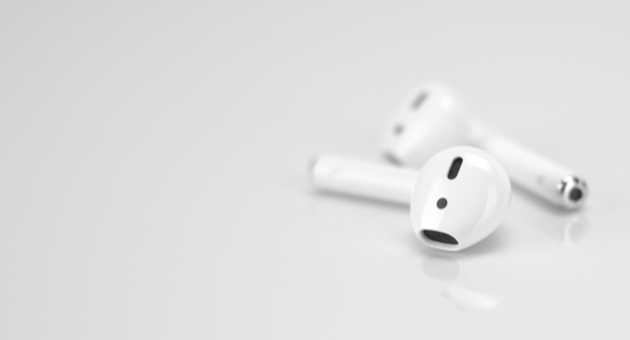 Learn about product marketing
Take the time to conduct research into the most important strategies and methods used within product marketing to show you have experience and knowledge of the industry itself.
Prove you're better than the competition by showing recruiters what you know about:
Lawrence Chapman, Copywriter at Product Marketing Alliance, has provided a super helpful article with the help of many product marketing professionals, who provided their product marketing tips.
Tips for transitioning to a large-scale company from a smaller organization
Transitioning to a larger company from a small organization can be overwhelming. There are a lot of big changes from workload to the office environment that you perhaps wouldn't have thought about.

We asked Lisa Edwards, Senior Product Marketing Manager at HubSpot, to give some advice on how to make the transition from a small company to a large-scale organization.
Prepare for a big change in work culture

"It was a bigger culture shock than I expected, to be honest. In my previous role at an environmental consulting firm. we had maybe 150 ish employees versus when I started at HubSpot they were maybe 2,500 and now we're even much more beyond that.
"That was a huge change. I think the biggest thing that was a culture shock to me was finding community. When you only have 100 ish people in your company everybody uses the same kitchen, everybody likes to sit in mostly the same office, everybody knows each other, the community just naturally existed.
"When I was at this old company, one of the fun things we did was we had this thing we called bagel Fridays, and there was a rotating list of volunteers who would go out and volunteer to go and pick up the bagels for the office that Friday.
"It was just this whole fun thing and then everybody would go in the kitchen and be talking about their weekend plans and everyone's toasting their bagels because there are only a couple toasters so we're all in there they're having fun.
"When I moved to HubSpot, which please do not get me wrong, it is loads of fun and has tons of community, but we get free bagels every day. There's candy everywhere. There are Skittles in tubes, and everyone who knows me knows that's my favorite thing about working at HubSpot.
"But I miss bagel Fridays, I still miss them, that was just such a fun little community thing and it's just not the same vibe when you're in a larger company. When I started at HubSpot, I concentrated really hard on making sure I got the work part nailed. I knew my job, especially since I hadn't done product marketing before specifically, so I concentrated really hard on that."
Don't lose yourself in the corporate machine

"I wish I had worked on the social aspect of transitioning to a larger company earlier on. I feel like I'm in a very good place now but you're a whole person, you're a whole human - sometimes, there was nobody to chat about your weekend plans with. I suppose it depends on your personality, and for some people, it works, but it wasn't ideal for me.
"However, we have employee resource groups at HubSpot that are fantastic. For different types of groups of folks, they are usually open to pretty much everybody like 'women at HubSpot' group, 'people of color at HubSpot' group, all sorts of different ones. I just started attending the meetings and adding myself to the Slack channels and participating in those conversations."
Build a community within the larger company

"Diversity, inclusion, and belonging is something that I'm personally really passionate about and I had an opportunity to actually work with a close group of really amazing marketers to start a little DI&B discussion group that we call The Middle C.
"Creating that pocket of community was a really special thing, I think to help find a place in a large pond, I suppose. And then also watching something that we were able to create together, help other people have meaningful conversations, and build more relationships based on things that really really matter to them, and that are personal to them.
"So I'm sure there's all sorts of more technical advice I could give you but I think that's the biggest thing is just don't forget to prioritize the people part of yourself when you're transitioning from a small company to a bigger company.
"You have to be a lot more intentional about finding community spaces and friendships. There are loads there to uncover but you just have to depend on yourself to find it you're not just going to trip over it on bagel Fridays and see it in your kitchen."

Listen to the rest of Lisa Edward's episode of our Product Marketing Insider podcast for more of an insight into transitioning into a larger-scale business.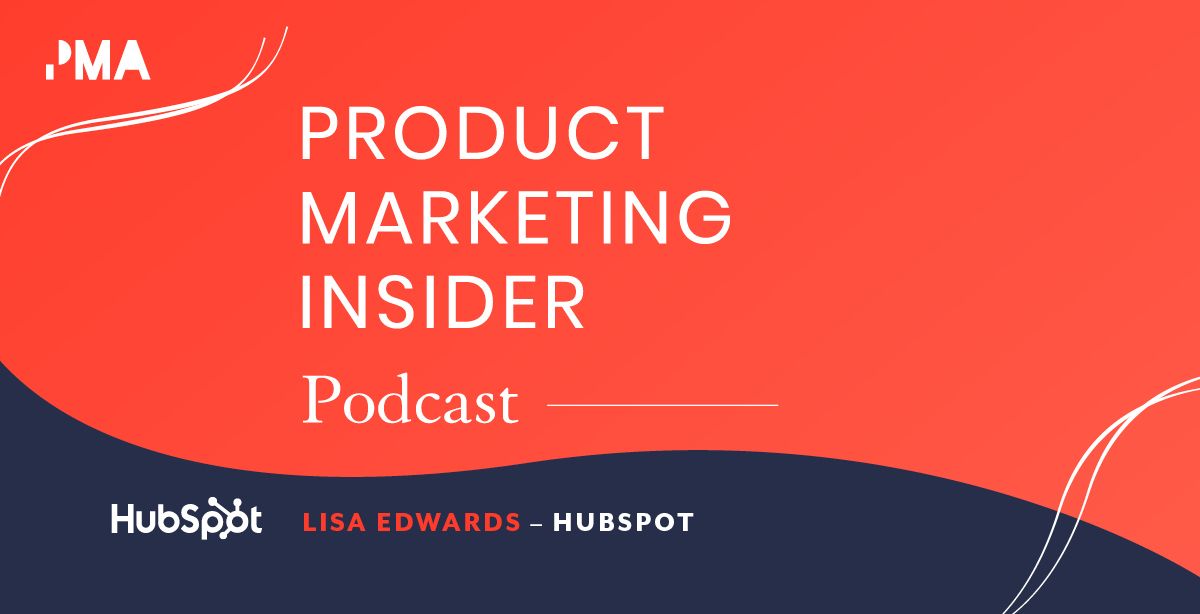 We also asked people within the Product Marketing Alliance community if they had any other tips they'd like to offer up. Here's what they had to say:
"Rejoice in the fact that you'll have more resources to help you with many aspects of your previous role at the small org.... such as design, creative, content, web support, competitive etc. But be prepared for the added need for cross-functional coordination, dependencies, deliverable timeline delays/planning etc.
"You'll also need to quickly come up to speed on brand guidelines, project and content management preferences, processes for getting content published.
"Another skill needed is the ability to drive cross-functional consensus at a now, larger scale, to move forward with GTM initiatives.
"Depending on how mature their marketing operations are (not a default assumption at a large org!), there may or may not be the need to be more metrics-driven. But this could all change and depend on your specific role and the broader organizational structure."
Vidhi Bhansali, Product Marketing Director at ScienceLogic

"The biggest shock factor for me was the politics. You have to understand the political dynamics."
Dekker Fraser, SaaS Marketing Coach & Fractional CMO
Challenges in product marketing and how to overcome them
There are challenges you may have to face when going into any job. But, we have put together a couple of examples within product marketing and provided some ways to avoid or overcome these challenges.
Burnout
A new Visier survey has shown that 89% of employees experience burnout over the past year whilst 70% of employees would leave their organization if they didn't feel supported dealing with it.
Burnout symptoms include (and aren't limited to) decreased concentration and productivity, an increased sense of cynicism surrounding work, and an overall decrease in mood towards coworkers and clients.
Lisa Edwards agrees that burnout and juggling the work/life balance was her biggest challenge. She explained:
"I think this might be common for folks in other companies but burnout is definitely the biggest challenge I faced in product marketing. There's just like I mentioned earlier, a never-ending list of things to do. And when you are a strategic leader on something, it's really hard to say no. Because if it needs to happen as part of the launch and it's not anyone else's job, then you just kind of buck up and do it yourself."
When dealing with burnout, it's important to learn how to balance your personal and professional life by not taking your job home with you. Set yourself an appropriate time to clock out (the work will still be there when you come back!) and focus on building those social connections outside of work.
Another important thing to remember is delegating jobs so the workload becomes less overwhelming and better to manage. Your coworkers are there to help you and vice versa. There is no shame in asking for help.
Losing sight of the bigger picture
Sometimes, when working on a project, it's easy to lose sight of your main framework and main goals, especially if your company has multiple teams working on the same thing.
With this, it's important to develop the main framework with everyone in your company. You need to come to a collective understanding of the key goals for your product. Then you can begin to develop your own layering marketing strategies that ultimately lead to the same outcomes.
Also, coming to a similar understanding of where each team falls within the process is important. For example, product marketing tends to overlap many other roles like sales and marketing. So, coordinating and organizing which team is working on what will allow the process to work more seamlessly, and stop important aspects from falling through the cracks.
How to get a product marketing job
Want to know even more about how to get your foot in the door of the product marketing world? Well, you're in the right place.
PMM Hired is a resource we have created with the help of many leading businesses like Amazon, Etsy, IBM, and TikTok to give you the core skills and knowledge you need for your product marketing career journey.
With access to this resource you'll get:
Exclusive career advice from leading professionals
400+ sample interview questions to put you one step ahead of the competition
Mock interviews for an in-depth look at how to answer the most commonly asked questions in PMM interviews
The inside scoop on what PMMs wish they'd known at the start of their career
A sneak peek at the types of tasks you'll be asked to complete in PMM interviews
Live, monthly workshops to ask questions, practice for interviews, and pick the brains of experienced PMMs
Whether you're just getting started or want to progress further into the field, PMM Hired is the tool you need to stand out from the crowd for product marketing recruiters.
Gain invaluable knowledge, and level up your career👇

Get Hired
Have an interview coming up? Check out these great articles for advice on smashing that interview.