Ready to dive into the role of a Product Marketing Manager with two feet? Then you're probably wondering how to ace your next interview. But before we get stuck into the nitty-gritty, for anyone who's new to the role, let's take things right back to basics.
What's product marketing?
Simply put, product marketing can be summed up as the driving force behind getting products to market - and keeping them there. Product marketers are the overarching voices of the customer, masterminds of messaging, enablers of sales, and accelerators of adoption. All at the same time.
For the finer details of product marketing check out the guide.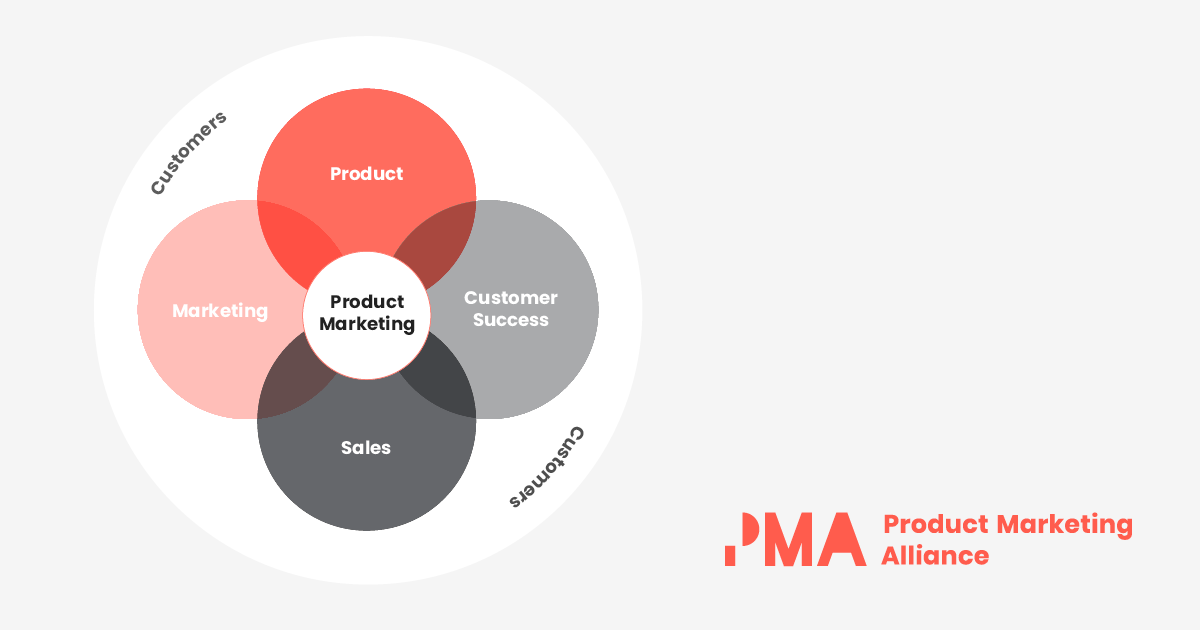 What do you do in product marketing?
The details of a product marketing role will vary from company-to-company, but to give you a flavor, here are a handful of the role's most common responsibilities:
Sound like your cup of tea? Then let's delve a little deeper into how to prepare for your next interview.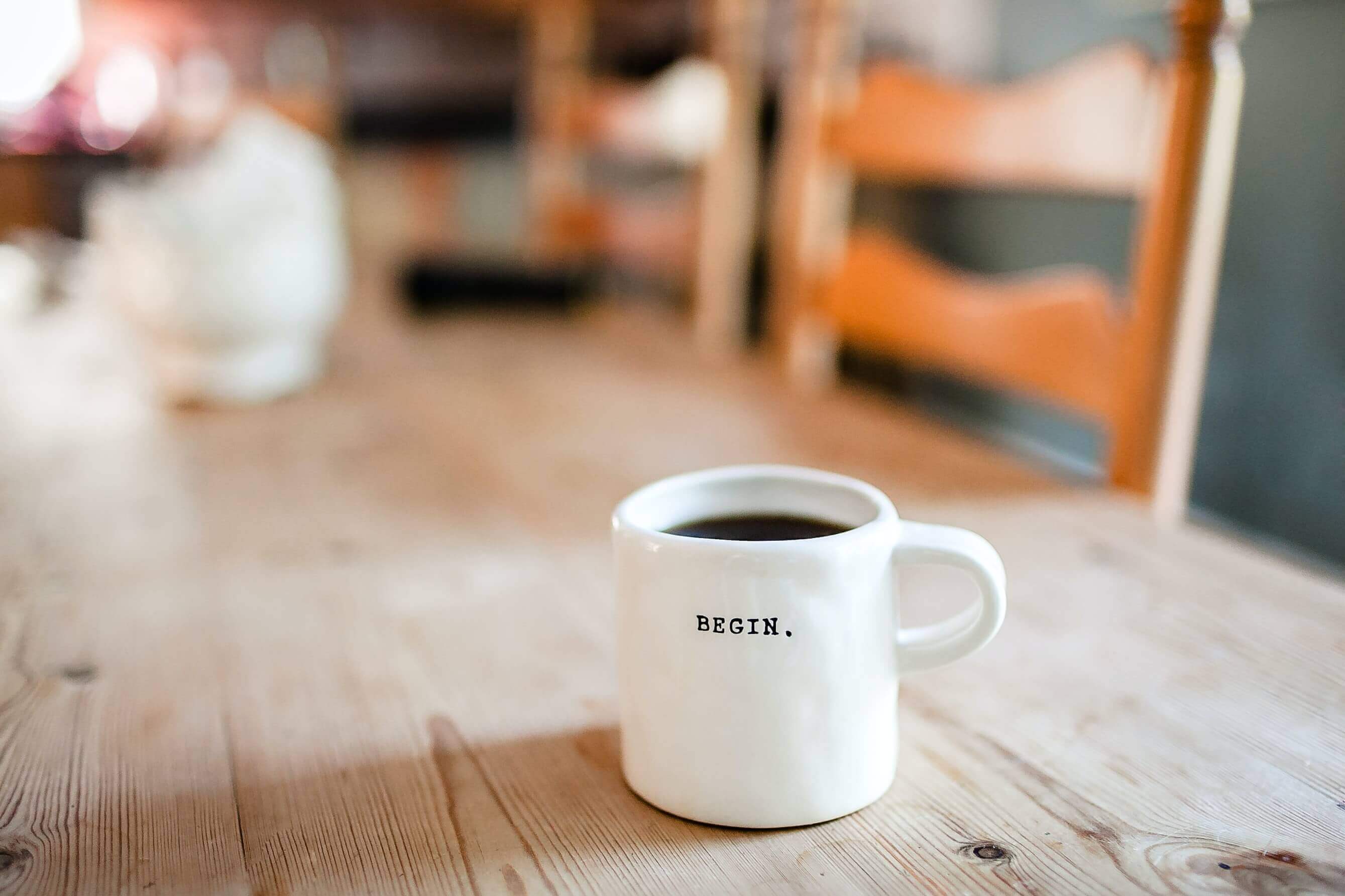 What are companies looking for when hiring product marketers?
Knowing what skills are required for a product marketing role can be tricky. So here are a few things companies tend to look for when hiring PMMs.
1. Communication skills
The key tasks as a product marketer involve communicating clearly with your team and customers. PMMs need to create impactful but clear messaging to communicate the value of their products.
2. Empathy
PMMs need to really feel for the customers and understand their problems with the product. This will allow you to target your customers and drive an emotional response to your product.
3. Collaboration skills
A product marketer works with all sorts of departments and importantly, individuals! Being able to seamlessly collaborate with product development, sales, executive management, and external stakeholders is an essential part of bringing products to market.
4. Process and project management skills
Product marketers work on a wide range of campaigns at once, so managing processes and projects is a key skill as a PMM.
5. Prioritization skills
There's a lot to balance as a product marketer and that means being the master of priorities! There are only so many hours in the day, so you need to prioritize the tasks and campaigns which will make the biggest impact.
Preparation before your interview
Scrutinize the job description
Unfortunately, in 2023, the role of a PMM is still largely ambiguous and misunderstood, meaning what's expected of you in one company could be vastly different from another. So, to ace your interview, you need to get to grips with the business in question and what they want in their next PMM.
How? Go through the job advert with a fine toothcomb and look at the responsibilities the company's listed. It'll give you a better idea of exactly what you're walking into and how you can ensure you not only meet the criteria, but the role is what you're after.
Tip #1: check out our jobs board to compare the variety involved in product marketing descriptions.
Tip #2: sign up to our Slack channel. Everyone's super friendly and we've had tons of PMMs jumping on a call to help each other prep for an interview.
Investigate the company
Gauri Mathu, Product Marketer and PMA Ambassador, shares ways to understand the organization you are interviewing at.
"Probably the most obvious first step but also the most important, so important that almost everything relies on this. But doing research on the company can also be a very vague activity. Here are a few things you should definitely do.
"A very basic idea of how long the company has been in the market, if there were any crucial product pivots, their 'pie' of the market share, key competitors, latest product/feature launches and of course the investments the company has raised up until now (if applicable) will give you a good idea of where the company stands today."
1. Competitor research
"Now that you have done your primary and secondary research on the product, some original ideas on how to solve their problems should be brewing. Do a thorough competition analysis - who are their direct and indirect competitors? Where do they stand on the market share pie? Go back to the product reviews you read and make a list of other products your product was compared to.
"Since you also know the problems you need to solve, you will start figuring out what the competition is doing to solve the same problem. Demo some of these rival products as well, build a quick feature grid. Having answers to this will make you well versed in the industry/domain."
2. CEO interviews
"One very reliable source of information on how the company is doing, what their vision and roadmaps, strategies and results look like - is actually the CEO himself/herself. It's a great idea to dig up blogs/articles or interviews from the CEO and make notes. This will also give you an overall sentiment of how the company is doing and how futuristic their products or visions are."
3. Collect inside intel
"Try reaching out to a peer in the company you are interviewing for and have an informal one-on-one chat. Learn about the marketing tech infrastructure that's already setup, the fundamental issues they are facing and the core reason for hiring an APMM.
This will give you some first-hand perspective of what the real problems are and what your challenges will look like once you join. Discuss your understanding of the job description with the person. S/he will be able to give more insight on the issues or more context of the market or give a clearer picture in case you have doubts. This not only makes you look more proactive about the role, you'll also get a quick sneak-peak into their work culture!"
Immerse yourself
A good PMM will know their product inside out. Adopt this methodology in your interview.
We just talked about doing your research into the organization, but take things one step further and do your homework on their products - old and new. Once you've got your hands on them you can test them out and make notes on your favorite features as well as what you think could be improved.
Tip: if they've got a freemium version, download it and have a nosey around and feed your findings into your prep.
Don't fall into the trap of being a yes man either - that's not what hirers are looking for. If they walk away from your interview with an idea on how to improve X, Y or Z, you're guaranteed to be in their good books. So, with that said, go into the interview armed with positives and areas that could be enhanced.
Tip: be mindful of how you frame the negatives. Saying "I didn't think this was very good" can come across as arrogant, saying something like "I noticed ____ and had an idea of how it could perhaps be improved by doing ____ instead."
1. Know the industry
To get a competitive edge, it's a good idea to do some research on the sector you want to work in as a whole. Who's the main competitor? What's their rival product? What issues is the industry facing in today's market?
Get to grips with this and you'll be able to have an informed discussion, demonstrate a concrete interest and even discuss ideas for future strategies.
In the run-up to your interview, our top tip is to set up news alerts for industry-related articles so you're up-to-date and in the loop on all the most relevant info. You might also glean some interesting insights on social media.
2. Product trials & reviews
Gauri Mathu shares some extra ways to immerse yourself such as product trials and customer reviews.
"After you have an overall idea of what exactly you are being hired for, you should try the product yourself. If this is a B2B software with a freemium model, sign up for the free version, test it out, play around with the features and note down your experience from it.
"Try to focus on the objective you are being hired for. For example, if the company wants you to work on optimizing the 'Request Demo to Buy' funnel, concentrate on how you as a user are being nudged to buy - the emails received, the cadence and quality of communications, etc. Become as familiar as possible with the whole product experience so you have an informed opinion during the interview."
3. Customer reviews
"Really getting into the skin of the different types of product users will give you considerable headway in your interview. Read reviews from App store or Play store (in case of a B2C app product) or some crowd-sourced review sites like G2 Crowd, Capterra, Gartner. These tools are usually a gold mine in helping to identify what works and what doesn't."
Understand OKRs/current goals
Gauri Mathu also shares the importance of understanding the company's goals.
"If possible try finding out what OKRs the current PMMs are working towards. This will give you a good idea of what kind of work you will be doing on a day-to-day basis. Additionally, you will now be able to backtrack from OKRs to jot down 1 or 2 action items or ideas that you can present in your interview."
Plan your questions
There's a time in every interview when you'll be asked if you have any questions of your own. This is the perfect opportunity to:
Demonstrate a genuine interest in the role and business, and
Get a better idea of the role.
So, do your research into the organization and write down anything you'd like clarifying. Hiring managers love a candidate who shows initiative, so you'll be earning some brownie points and probably discovering something about the company you didn't already know which'll help you answer other questions fired your way, win-win.
If you're struggling, here are some broad questions you could start with:
What's the size and structure of your product marketing team?
How long has your company had a product marketing function?
What do your interactions with sales and product teams look like?
How do you measure the product marketing team's success?
Don't ask questions you could and should know the answer to yourself though - like "What's your main customer market?" A bit of online research gives you this answer and just highlights a lack of preparation on your part.
P.S. we recently saw an interesting thread in our Slack channel around what questions you, as an interviewee, should look to get answered during the process, and these suggestions came in:
What's the breakdown of responsibilities within the product marketing and wider marketing team?
Where's the emphasis in the short term (product <> sales or marketing <> product, etc.)?
What are the deliverables in the first 30/60/90 days? And which KPIs would be used to measure those deliverables?
How often do you launch? Are those broken down by t-shirt size today?
What's the current communication cadence between Sales/CS/Marketing/Product?
Practice makes perfect
Unfortunately, there isn't a set guide to the questions you'll get asked (although how sweet would that be?), but there are always some pretty standard questions you can expect nine times out of 10.
Generally, during interviews, you'll be faced with two types of questions: behavioural and role-specific. Here's a couple of examples to set you on the right track:
Behavioural
What would you say are your strengths?
Can you tell us about a time you managed a cross-departmental team?
How would you say you cope working in pressurised environments?
Role-specific
Can you walk us through your last product launch?
What went well and what would you do differently?
What were your main responsibilities in your last job?
It's a good idea to practice answering some common questions so you develop a comfortable flow when the time comes and boost your own confidence.
Remember, your answers should highlight how your skills are relevant and add value to the business, and always keep your responses structured.
Tip: plan a few answers that you can mould to generic questions and conclude your response by bringing it back to the question asked so it doesn't seem like you're just reciting a script.
During your Interview
Link to your experience
For each of the responsibilities listed, think about all your previous work experience and pair specific examples to each - ideally, with some bottom-line business metrics, too. For example, if you're talking about a new product launch, what were the data-driven results of that? How many leads did it bring in? How many of those leads converted? And what was the monetary value of those conversions?
Or even if it's something on a smaller scale, like a customer case study, who utilized that asset? How often was it used? And what level of influence did it have in the buyer's journey?
If you've got a project or initiative in mind for each responsibility, when it comes to the interview, you'll be ready to easily link your experiences and skills to the job. Not only that but you'll be demonstrating an understanding of the role in question.
For example, if you're talking about your collaboration skills, don't just limit your response to "I think I'm really good at collaborating with other teams." Think about a testing situation you overcame thanks to smashing the collaboration side of things and talk the interviewer through it from start to finish - it's all about showing, not telling.
Don't forget the customer
The ultimate goal of a good PMM should be to put the customer at the core - after all, they represent the consumer's voice at every stage of a product launch. So, with that in mind, it's a good idea to dig a little into the company's existing customer base.
Read as many reviews as you can find to get an idea of the customer perspective - Product Hunt and G2 Crowd might be good places to start, but you'll find feedback in loads of places depending on the nature of the organization, like:
Feefo,
Trust Pilot,
Glassdoor,
TechRadar, and
Social media.
Doing your research will open up the door for a well-informed and rich discussion about the future goals of the business and where you think you can add value.
---
Abdul Rastagar, GTM Lead at Benchling, shares his top tips for acing your product marketing interview.
Focus on outcomes, not activities
"The most common mistake product marketers make during their interview is to recite a laundry list of activities they have undertaken in their current/past job without ever tying anything back to tangible business outcomes.
"If you have several years of work experience, I'm going to assume that you have already done messaging or sales enablement or even a product launch. But marketers tend to forget that the launch itself is not the end goal. In the interview, I want to know about the outcome. What was the adoption of the new product or capability? What was the impact on revenue? How much did you increase market share or reduce churn? Tell me specifically the goal you were trying to achieve and how you drove the business towards that end."
Be data-driven
"Examples of tangible business outcomes will vary depending on your goal. But you should quantify them and your metrics may include:
Impact on revenue (ARR, MRR, etc.)
Market share growth
Product adoption by customer type or new penetration in key market segments
Winning a key customer target (or getting them to commit to staying with you)
Reducing overall churn rate
Increasing loyalty or satisfaction (and how it leads to reduced churn)
Nurturing referenceable customers that led to new opportunities
"Not all of the above may be relevant to what you worked on but if you are data-driven, you will make a far stronger impression."
Paint a before and after picture
"I once interviewed a candidate who really impressed me with her ability to provide a clear 'before and after' picture. For each part of her resume I probed into, she was able to articulate in straightforward terms what the situation was beforehand and how she changed it for the better. All the while, she also indirectly related how she could apply that experience to the product marketing role for which she was interviewing."
Articulate your unique value proposition
"As product marketing professionals, we spend a fair amount of our time thinking about how to differentiate our offerings from the competition. So that logic should also extend to ourselves as candidates. The best product marketers clearly articulate three specific skills or experiences that make them uniquely suited to the job. Simply stating that you are a dynamic self-starter or a master storyteller is not good enough - give me something far more tangible.
"(I presented a methodology at Product Marketing World in London in December for developing differentiated value propositions. The principles of that framework can also be applied to positioning yourself as a unique candidate. Check with PMA if they will provide you with a recording of that presentation.)"
Ask strategic questions
"The types of questions a candidate asks me are a major insight for me into your capabilities as a product marketer. The vast majority tend to ask tactical and low-level questions. If you want to stand out, ask strategic questions that require critical thinking and a higher-level response from me. Don't be afraid to challenge your interviewer. What is the vision for your products and what are the main obstacles to achieving it? Tell me about a key customer you have lost and why they left. How has your go-to-market strategy changed over time? How has the competition compelled you to evolve?
"If you ask strategic questions, you signal that you possess a deeper level of thinking and understand how to take ownership of your products.
"One caveat: if you simply respond with "OK" to each answer and then move on to the next question, you communicate that you are asking questions merely as part of the process. This will count against you. The purpose of asking questions is to engage the hiring manager into a two-way discussion that provides you with insight into the role while also impressing the interviewer with your knowledge. My recommendation is to arrive at your interview with at least three strategic discussion points."
Be ready to demonstrate experience
Gauri Mathu also shares advice for nailing your interview.
"Any company will ask you how your previous experience can be leveraged in the new role. Especially if you are looking to make a transition from a completely different role to APMM. It would be beneficial to list out responsibilities, projects or tasks from your previous stint that will directly relate to the qualities, skills & experience that this job demands.
"For example, if you have been a sales professional, you can talk about your customer-facing skills and being empathetic towards their problems. If you have been a technical professional - you can highlight how you helped scope out important features and how you will be able to effectively derive and communicate product benefits to customers from complex technical specs.
"Irrespective of the company's goal or growth stage, there are at least 5 crucial skills that most companies look out for in a APMM:
Clear & effective communication
Creativity
Analytical thought process
Problem-solving skills
Marketing know-how"
Frequently Asked Interview Questions
To help you prep as best you can, here are eight relatively common PMM interview questions to prepare for so you can walk into your next interview brimming with confidence.
Can you tell us a bit about yourself?
Despite the fact it's one of the most common interview questions, it's surprisingly easy to draw a blank. Do I tell them my favorite color? (No) The idea here is that they get to see something that maybe isn't on your resume, or a little way to break the ice. Don't give your life story, have a little run-through of your name, where you're from, some things you enjoy and a little bit about your interest in the role.
Why us?
This is where doing your homework pays off. Having good knowledge of the company's values, their business model and customer base will get you through this early question with flying colors. Make your answer as recent and up-to-date as possible, using examples of products and campaigns to really convince the interviewer you're ready for this role.
When doing your research, here's a bit of a checklist of things to look out for:
We'll start with the obvious...what product(s) do they sell?
Who's their target market?
What pricing strategy do they use?
How do they position themselves?
Who are their main competitors?
Which acquisition channels are they using?
What are customers saying about them? (Check out reviews for this one)
What's the latest product or feature they publicly launched?
Could you explain your role at your previous company?
Employers will want to know what experience you have in this role, so be prepared to give examples of projects you worked on and what successes and failures you had at your previous job. This one might sound simple, after all, you obviously know what you spend your working days doing, right? But without a bit of prep, it's really easy to start fumbling, rambling and not focusing on the right parts of your role, so doing the pre-work can help you do yourself justice.
Tip: Be sure to explain the value you personally added to that company - having statistics and clear, unique examples to back up these claims can help easily show this.
What product marketing campaign do you think worked well recently? Can you think of any that haven't?
These types of questions are to establish your broader understanding of the market, so have some examples ready to show you have an interest in the world of product marketing. Interviewers usually follow this up by asking what you'd have changed about the unsuccessful campaign, so have good reasons for why you did and didn't resonate with the examples you have chosen, too.
For example:
"I really liked Awesome Company Ltd's new feature launch and going off vanity metrics like their social engagement. It looks like it was well-received by the market, however, it struck me as odd that they didn't create a dedicated landing page to take prospects to. I think this would have taken their launch to the next level and enabled them to personalize their approach much better."
This not only shows you're hot on the pulse of market trends, but that you understand product marketing fundamentals and how to optimize campaigns for success.
We're about to launch this feature, how would you go about it?
Case study time. Once again your research into the company should help you here, but this is the time to show off your creativity and understanding of the demands of the role. Maybe reference a similar product you've launched in the past (if it was a success) or a strategy you think worked well.
Remember, hirers don't just want 'yes' people, so don't feel like you have to mirror activities you've seen them pull off in the past. If you think they could do a better job of launching features in the future, tell them (politely, of course) and arm them with ideas for the next one.
If the person who interviews you walks away with a new idea they have every intention of implementing, you can bet your bottom dollar they're going to remember you - and for the right reasons, too.
What metrics would you use to determine your success in this role?
This question is their way of asking you what makes a good product marketer. Use methods you were measured on in the past, or if you think you have something new to bring to the table then lay it out and explain why you should be targeting these specific areas as measurements for success.
Tip: be specific. Saying something along the lines of "I'd probably measure success against the number of new sign-ups" sounds a bit wishy-washy. Instead, go in with something like:
"Success would largely depend on the type of project we're working on, but I think a fundamental metric to monitor is the number of churned users, and we measured this using tools like X, Y and Z in my last company, and by doing so, we were able to reduce churn by X% and save the company $XX,XXX a quarter in recurring revenue, with very little outlay."
Let's be honest, the latter leaves you sounding much, much more credible, right?
Who would you work most closely with in this role?
Not a trick question as such, but the answer will, of course, be multiple people. A product marketer's work encompasses several teams including sales, support, marketing, product and more. Not only is this question further teasing out your understanding of the role, but it's a good time to give examples of when you've worked well in a team - so go in armed with lots of practical examples.
If you were an animal…
Now, this question is one you can't rehearse but you can prepare for. Some kind of curveball is going to be thrown your way. Whether they ask you to tell a joke, what kind of animal you are or who your ideal dinner guest is, there's going to be something unpredictable asked at some point.
Don't cram your head with too much information so you stutter and stall at something a bit off topic. Stay cool, be genuine and you'll nail this answer just as well as the others.
---
Gauri Mathu shares some bonus questions that you can use to practice your interview skills.
What is your favorite marketing campaign and why?
"This question is one of the favorites! The way you communicate about why you picked a particular campaign and what you liked about it the most gives the interviewer a sense of how well you articulate your thoughts. Highlighting points that show original thinking will also be key here."
Can you give an example of a great product currently in the market that you think is being marketed poorly?
"Eventually this question will boil down to 'how do you think this product should be marketed?' And that's where your creativity will be tested. Be ready with an answer to this in advance. Having proper reasoning, with supporting data as to why your marketing idea is better will be important."
The Spotify marketing team is experiencing considerable drop-off in their sales funnel for Spotify Premium. What are the key metrics you'd track to identify issues in the funnel? How would you identify these metrics?
"Here's where your analytical mindset and problem-solving skills can be put to the test. The product mentioned here is Spotify but it could be any other tech product as well. When you answer these types of questions you should focus on identifying the problem at each stage, building a hypothesis and building relevant experiments/tests.Talking about the primary metric you will capture for each stage, your testing process and then defining what 'success' will mean for each metric will be key."
How would you change your marketing mix if you were selling a software or hardware product? What about if it was B2C or B2B?
"This is a question that generally tests your marketing knowledge. A 'marketing mix' usually refers to the 4Ps of Marketing which are Price, Product, Promotion and Place. All the elements of the marketing mix influence each other. They make up the business plan for a company. If you are able to describe how the 4Ps differentiate between a software product or hardware product, or in the B2B and B2C domains, you are good to go."
The takeaway
Ultimately, to give yourself the best chance of success you want to approach the job interview like you would the role of a PMM. A PMM knows their customer inside and out and uses this information to deliver a solution or product that meets their needs and solves their problems.
So, do your homework and get to know the business you want to work for in detail, and then work out how you and your skillset will add value, meet their requirements and help solve their problems. You are the solution and the employer is the customer.
All that's left for us to say is good luck!
---
Want to help out other aspiring product marketers? Share some interview questions that you've been asked to support other PMMs interview prep!