The importance of product marketing KPIs
KPIs, or key performance indicators, are important because they form a really important part of measuring how a company and teams are performing and meeting their goals.
They'll show you whether you're successfully working towards your goals, where you're going right, and where you're perhaps going wrong in your approaches.
Why are both micro and macro goals important?
Whenever you're launching a new marketing campaign to your existing and new customers, you need micro and macro goals so you can see which ones take priority (and should focus on meeting), and which ones are nice-to-haves that'll essentially help you meet those all-important ones.

For example, you may have a KPI set where you must get a certain amount of engagement on social media (LinkedIn, Instagram, Facebook, and so on). This is a smaller goal that'll help you meet the overarching goals that your company has set, like converting potential customers and acquiring them.
Doing this will ultimately help you improve the measurement of important KPIs and metrics within your business - for example, conversion rate, growth rate, customer churn, customer acquisition, market share, and so on.
Essentially, you'll have more to show for your product marketing efforts which will help your internal and external stakeholders see the success, and encourage them to continue collaborating with your team to improve your initiatives.
How do you measure product success in marketing?
Pat Johnson, Senior Product Marketing Manager at Podium explains the best way you can measure a product's success in marketing:
"At a high level, product marketing's main areas of focus include go-to-market initiatives, sales enablement, marketing support, and product adoption. We'll look at each of these in detail, as well as a few metrics that can help point to product marketing's effectiveness.
"Before beginning to monitor any of the metrics below, be sure you collect baseline stats beforehand to better understand how large your delta is over time.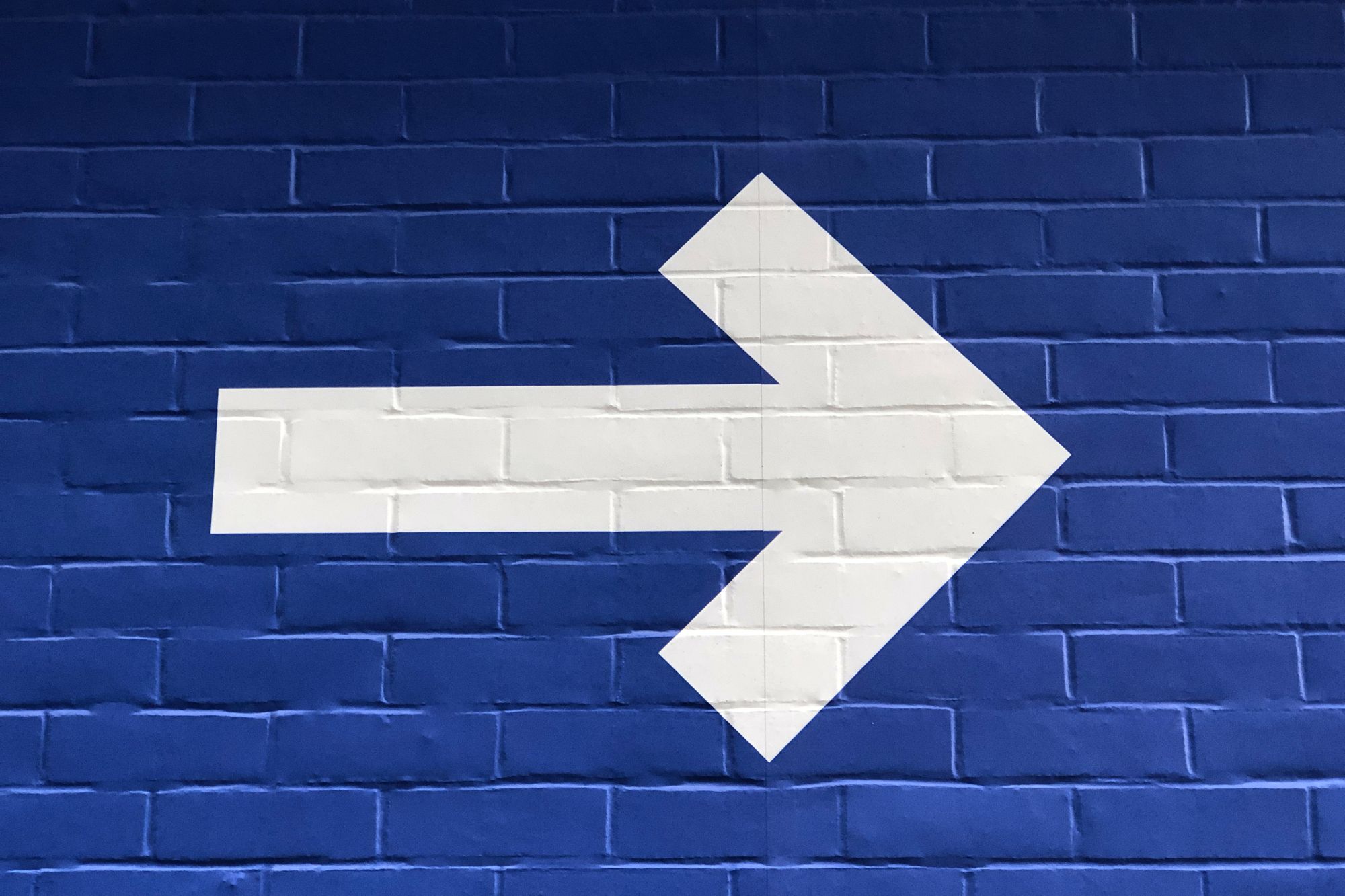 Go-to-market initiatives
"Establishing clear messaging to connect product to buyer is at the heart of any effective product marketing team. Between extensive buyer persona research, gaining product expertise, and understanding the competitive landscape inside and out, creating a go-to-market strategy is nuanced, and time-intensive, and its success is often hard to gauge. With that said, a few metrics can be useful in determining how your positioning is landing.
"Win rates: Though closing an opportunity takes a village, it's dramatically harder to win a prospect's favor without a strong messaging foundation for marketing and sales to effectively nurture them throughout an entire deal cycle. Increases in win rates after re-positioning exercises or large product updates can be reliable indicators that product marketing is delivering as expected.
"Conversion rates: If product marketing is fueling your demand generation engine (as it should be), there are several ways to identify the potency of your messaging. Identifying the right segments for your marketing team to target sets the stage for their success, and as such, should be considered a critical stat for any well-integrated product marketing team to monitor.
"Analyst reports: If analyst relations fall under product marketing at your organization, this is a tremendous way to understand how your messaging is differentiating you from competitors. By subjecting your product and messaging to scrutinization by industry experts, you'll know just how potent your offering is. As analyst reports are incredibly popular in the market (and are significantly important in the researching buyer's journey), this can be a risky undertaking for startups or unsophisticated products, but the learnings you can obtain year over year will undoubtedly help you identify where your messaging and strategy need improvement or, conversely, can drive immense demand should yours be received favorably.
Sales enablement
"Product marketing is often on the hook for ensuring sales teams and customer success managers have the information, resources, and confidence to comfortably handle relations with prospects and existing customers. There are several tasks that go into a strong sales enablement process, and the following metrics are likely to be strong indicators of its effectiveness.
"Asset utilization: When you make collateral to support your sales team in prospecting and progressing pipeline through the funnel, are they using it? If your intranet (Google Drive, Sharepoint, etc.) captures usage data, this can be a tremendous indicator of the saliency of your internal-facing content. Depending on how targeted the asset is (job title, industry, sales stage), this can lend itself to further analysis around specific segments and product features.
"Deal cycles: How long, on average, does a sale take? From the discovery call to signing the contract, are there bottlenecks or points of contention that proper sales enablement could alleviate? The right preparatory material at the right time can help sales step on the gas and shorten deal cycles, a tremendous indicator of strong product marketing influence.
"Win/Loss ratio: At its most basic level, sales enablement strives to increase success rates - the percentage of wins sales captures. Notice the nuance here versus the total number of wins; enablement doesn't lead to a higher volume of opportunities but should increase the rate of success in the opportunities they're given.
Marketing support
"This could span from messaging frameworks to be leveraged by demand generation and content marketing to product announcements to high-level brand identity.
"Depending on the size of your company, this will be nuanced, but one statistic almost always reveals the strength of product marketing's impact on the greater marketing team's success.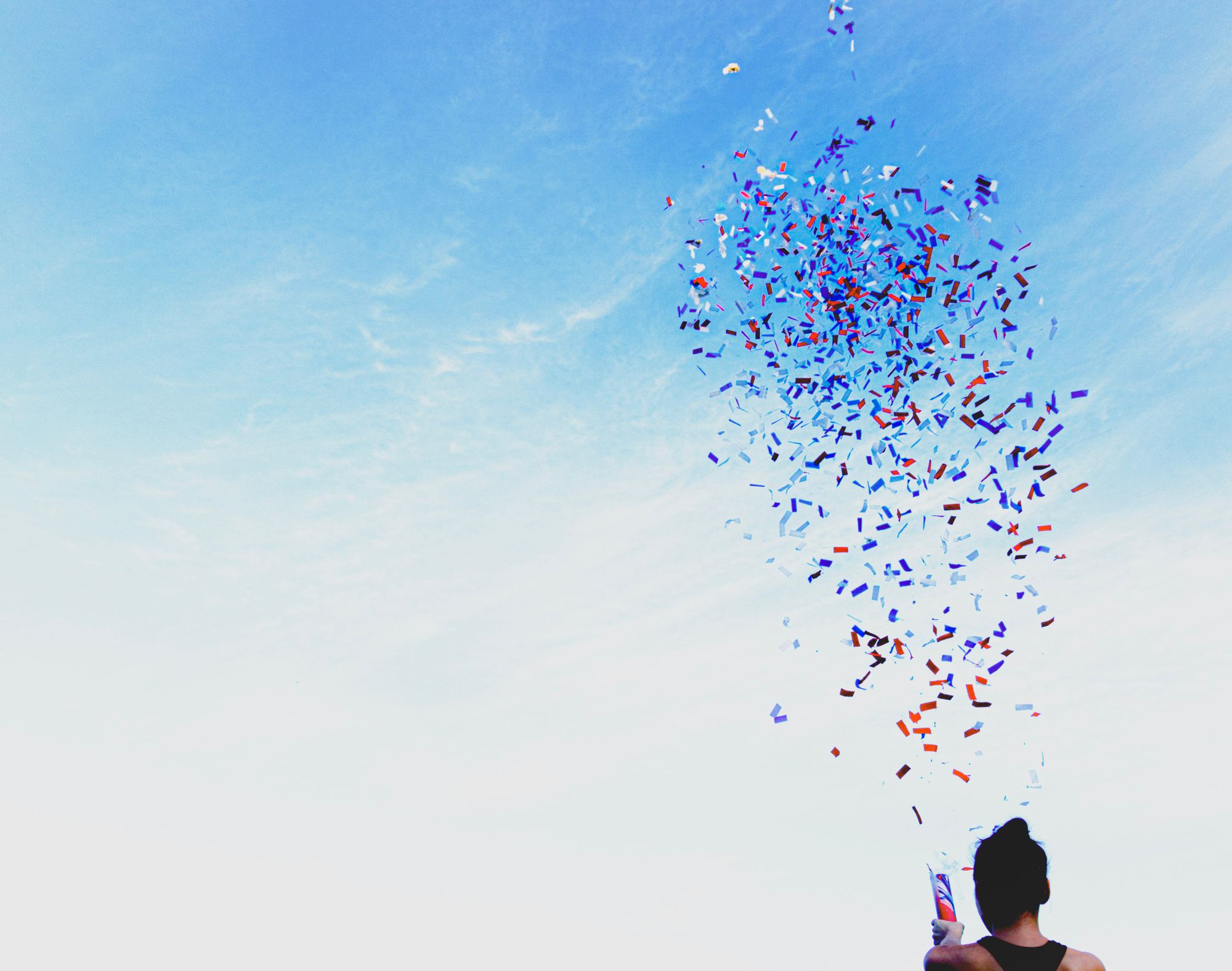 "Campaign performance: Is the messaging you've prescribed to your demand generation team landing? What about your paid/organic social teams? A/B testing of new vs. old content can certainly help identify the delta of a reimagined messaging framework and is one of the most objective measures of product-market fit available. If you're using a sophisticated ESP, use campaign data as a feedback loop, understanding which links and incentives generate higher levels of engagement to help fine-tune your go-to-market strategy.
"Site traffic: Increasing the volume of visitors to your website is certainly a cross-functional endeavor, but product marketing lays its foundation. Brand awareness, product specifications, and release updates are rooted in the go-to-market strategy that product marketing builds, and improvements to search performance (impressions, average position, clicks, etc.) and an increase in site visitors are reliable indicators of the message's potency.
"MQLs and SQLs: Once visitors reach your site or engage with your messaging across channels, are they raising their hands? Has product marketing positioned the product as something your visitors need to have? By identifying spikes or dips in MQLs and SQLs, we can get a sense of how receptive the market is to the story product marketing creates. SQLs provide an added layer: Did we reach and compel the audience that's actually a fit for our product, or does the conversation end at the discovery/MQL stage?
Product adoption
"One of, if not the most direct indicator of a strong product marketing output is product adoption. If PMM's high-level responsibility is to translate product features into customer value points, measuring the onboarding and usage rates of your products is a critical litmus test for any product marketer.
"Onboarding data: At the onset of a contract, are customers using the product as much as you think they should? Are they using all the features available to them? If they aren't, is there collateral that can help them understand how to maximize the usage of their new platform? The first quarter of a customer's engagement with a tool is a strong reflection of product marketing's ability to showcase the product to those who are already bought in (and likely more engaged with your marketing materials than prospects).
"Feature adoption: Similarly, when product marketing creates messaging around new features or cross-sell options, how quickly is that translating to adoption? Are customers signing up for beta programs at a high volume, and are their renewals increasing in price over time? Keeping an eye on how new offerings are performing can be indicative of appropriate messaging around them.
"Churn rates: While product marketing might not directly help a customer accomplish their goals, throughout the market there are competing product marketers that are making a compelling argument to leave your brand for theirs. If your messaging doesn't instill trust in your customers, they'll be more willing to evaluate other options. It's the product marketer's job to ensure that customers know you're innovating and can solve their needs better than the rest of the market. Changes in churn rates signal a lack of trust in the product and, ultimately, the messaging supporting it.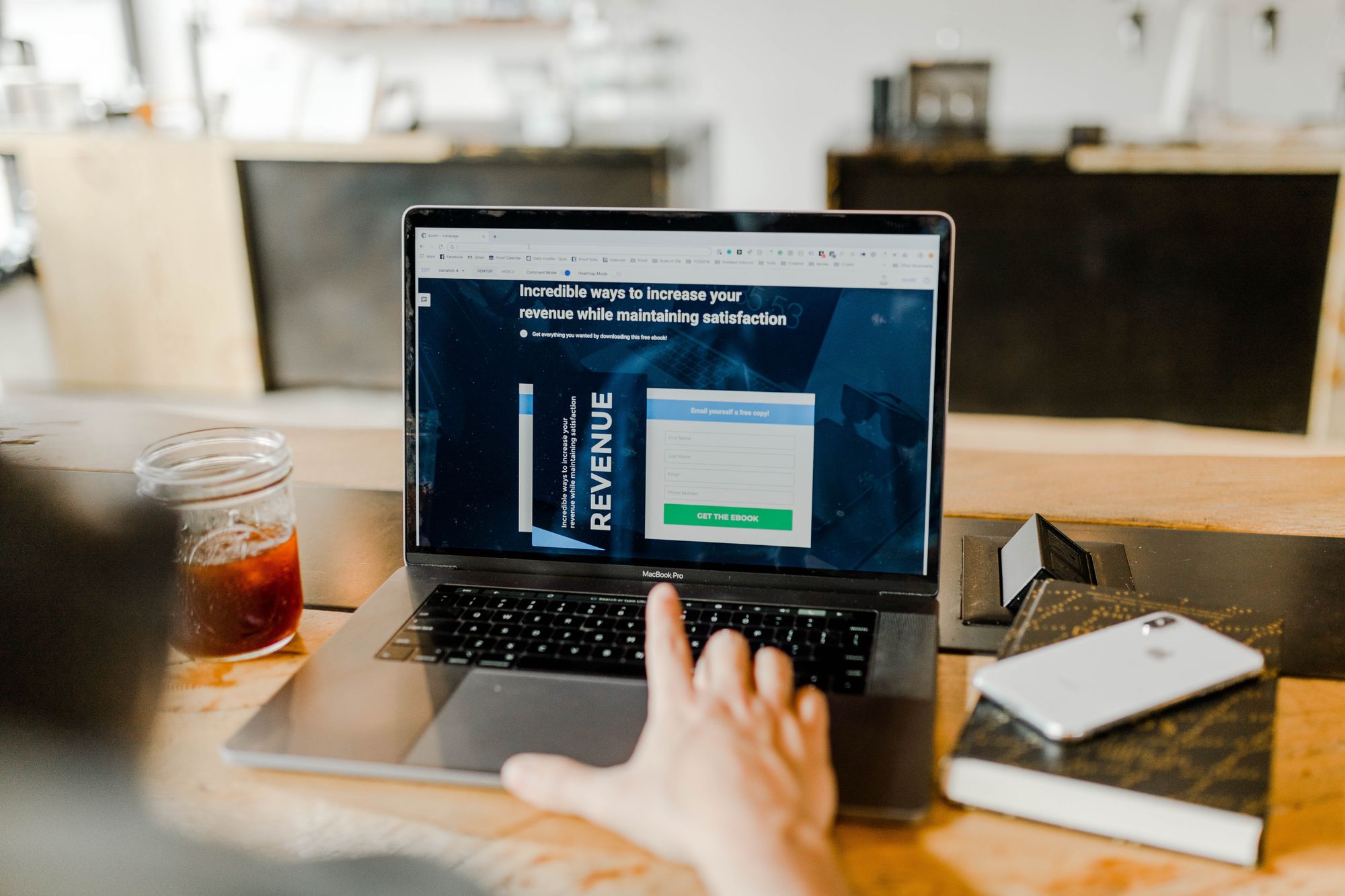 Quantify wisely
"Any of the metrics above can highlight product marketing's performance, but it's important to be patient before rushing to conclusions. It takes much longer for these metrics to paint a picture of PMM performance than it does for pipeline to paint one for demand generation. More often than not, product marketing is a marathon while the organization runs in sprints. Measure what matters, and don't rush to conclusions."
"A part of the challenge in measuring product marketing is identifying what success looks like for a given initiative given the vast purview of the role and the many teams in which PMMs interact with.
"Oftentimes, organizational-wide education is required to ensure product marketing isn't unnecessarily attached to quickly attainable metrics that a demand generation specialist or growth marketing manager might be accountable for.
"I advise leaders to take a step back and think through exactly what areas of the business they want to invest PMM efforts in. From there, work backward and focus on just a handful of key metrics that PMM can help improve in order to get to your desired business outcomes"
Devon O'Rourke, Founder and Managing Partner of Fluvio
Having templates and frameworks in your product marketing arsenal is vital to the work you do. Why not get your hands on
five
essential day-to-day templates for successful PMMs?
👉
Download your free templates
What are Product Marketing metrics or KPIs?
Product marketing metrics are a quantifiable way of tracking product performance and a great way of identifying the right ways of measuring your success. There are five main metric categories that you should be using:
Leads: Used to measure how the organization is performing in the market, and are very helpful for sourcing opportunities for potential customers.
Revenue: Helps you to analyze your sales and product revenue, and how to increase them.
Conversion: Examines how effectively and how often your online audience converts into paying customers.
Engagement: Analyzes how often your customers are interacting with your product, and essentially how effective your brand campaigns are.
Traffic: Measures your website and how often customers are visiting, leaving, bouncing, etc. Links within your website help to see which areas of your site are performing better than others.
In our 2023 State of Product Marketing Report, we asked PMMs to identify which KPIs they're targeted on. Over 60% identified Go-to-Market strategies as a core KPI, and almost half said they were targeted on revenue generation.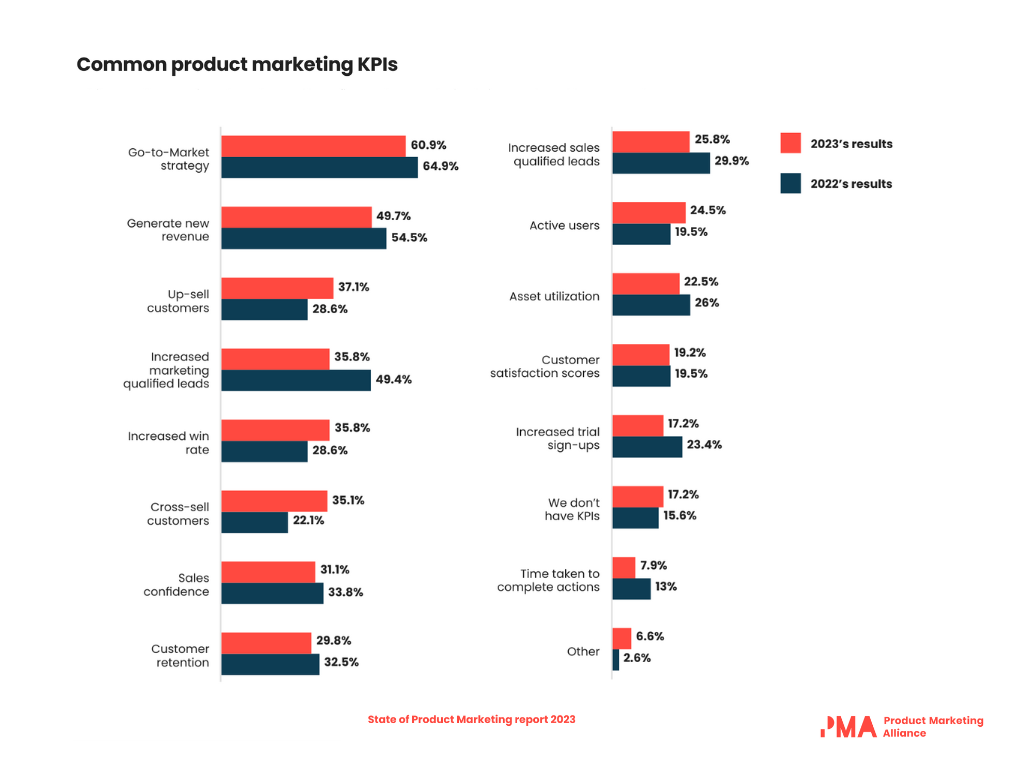 What are the right KPIs to track?
Kirti Sharma, Senior Director of Content Marketing at Sprinklr answers the question, what are the more direct and measurable ways to know the impact that product marketing is making to businesses?
"The role of a product marketer by itself is diverse. To top that, where a product marketer spends more time depends on what stage of growth a company is in. I have seen product marketing's focus change as a company moves from series A to B to C funding (not to mention things could be quite different at an established MNC).
"For simplicity, I am breaking the KPIs down into two stages: Pre and Post Product-Market Fit. You will notice that, for any metrics that matter, the timeframe is rarely immediate, which just reinstates that product marketing makes a sizeable and significant impact on business, in a relatively longer term.
Pre product-market fit
"At this stage, a company has had some wins but is still trying to find the sweet spot. You can imagine a company comprised of a few sales reps, a small out-bound focused marketing team, with initial investments in inbound marketing (content, social mostly).
"No company operates in isolation, so it's important to assume a fair bit of competition is out there. Here's how you measure the success of product marketing in this case:
1. Sales effectiveness
"One of the most underrated areas of contribution of a PMM is the hours spent in creating sales and product-domain assets that help move deals along the funnel.
"Every single time a sales-rep utilizes an asset such as a sales deck or a battlecard, they are not just saving precious time in creating something of their own, but are also benefiting from the most professional, targeted and unified messaging and knowledge that product marketing has put together.
"Sales enablement tools such as Highspot help you measure precisely how many times different assets have been used.
"However, for a better understanding, it's best to gather quarterly feedback from your sales and SDRs and ask questions such as: which assets helped you the most, how many times the assets made a prospect consider us more favorably against a competitor, how can we improve these assets, which three areas do you need most help with, etc.
2. Win rates in target market
"For a small company that's still working on its positioning, it's important to study how you compete against the biggest competitors. As product marketing works on a go-to-market strategy, companies should see their competitive win rates improve.
"I'd like to highlight that it's important to study the win rates in your target market (buyer persona/industry/market segment etc.), as determined by your product marketing efforts. Improvement in win rates is tangible and a testimony that you have been put on the right path by your product marketing team.
3. Reasons for winning
"Go one step deeper than win rates. Look for the reasons you are winning against competitors. Why? As the company starts to adopt the GTM strategy, they should see more consistency in why they are winning against their competitors (and in a target market, in most cases).
"If you see 10-15 different reasons for winning, it's not a good sign. It's impossible for any business to sustain 15 sources of competitive advantage. What you need are 3-5 consistent reasons for winning against the competition.
"And as a result of the target market identification, positioning, and competitive differentiation, your sales teams should be citing similar reasons for winning deals against a competitor. All CRMs allow for capturing this information. However, sales feedback will also be a good source for this information.
Post-product-market fit
"Once you understand your target market well, have clear positioning and are growing fast in your space, a PMM's responsibilities start to shift. Also, you can now imagine a PMM team rather than an individual, with more specialized people within the role. In addition to the above KPIs, the ones mentioned below also start to become important.
1. Awareness
"Building brand awareness is always a goal for a business, but I'd say when you have a critical mass of customers (and have moved to a Series-C stage) it makes sense to make concerted efforts towards building awareness.
"Of course, a PMM team's efforts will reflect in an increase in social media followers, PR impressions, etc. but from a PMM standpoint, these could be considered vanity metrics. A better KPI for your PMM team is the good old brand personality assessment survey. Simple questions such as 'If our company (ABC) was a person, how would you describe it?" can help you map how your customers and prospects perceive you.
"This can also lay out which attributes are missing from your desired state. For instance, in the case of a B2B company, your typical desired attributes could be: innovative, cutting-edge, trustworthy.
"Also, if you are doing well, growing fast, and have vocally happy customers, chances are, analyst firms will sit up and take notice. It doesn't always have to be a Gartner or a Forrester, but even boutique firms that are on the lookout for hot technologies that are shaping up the B2B tech space. PMMs have a strong role to play in building strong analyst relations and leveraging them to solidify their brand and improve GTM strategy.
2. Product adoption
"PMMs should work with product management to track and improve product adoption. Once you determine what adoption means to you, it becomes a very measurable KPI for your product marketing teams.
"By way of in-app messages, new-features newsletters, customer-success training, etc., PMMs can make an impact on how excited customers are about your product and that excitement turns to utilization, upsell, referrals, and renewals.
3. Conversion rates on inbound channels
"This point is related to the one on awareness, however, rather than thinking about only revenue growth or traffic increase on various channels, pay attention to whether there is an increase in the percentage of leads from inbound channels.
"And don't leave it at that, also monitor the conversions, deal sizes, and lifetime value of customers coming from these sources. Look at your website traffic and conversion content pieces that get leveraged in deals, and traffic and conversions from review sites such as G2 Crowd and Capetrra, and you should see the needle moving already.
"This is a longer-term metric but a very reliable way to measure how well your product marketing investments are paying off. I am keen to know any new ideas on how your company measures a PMM team's success."
10 key metrics to look out for
1. Win rates
A win rate shows how many sales your team has "won" or successfully closed. To calculate this, you divide the total number of closed (or won) deals by the total number of deal-stage prospects you had, whether they were won deals or not.
Win rate = Won deals / All deal stage prospects
2. Conversion rates
A conversion rate shows the number of visitors on a site that carried out the desired goal (i.e. paid for a product).
To calculate this, you divide the number of conversions by the total number of visitors.
Conversion rate = Number of conversions / Total number of visitors
3. Asset utilization
Asset utilization is a ratio that indicates how well a company uses any given asset to make a profit.
To calculate this, you add the total assets at the beginning of the period with the total assets at the end of the period and then divide this sum by two.
Asset utilization = (Total assets at the beginning of the period + total assets at the end of the period) / 2
4. Deal cycle
A deal cycle is the average number of days or months it takes to close a deal.
To calculate this, you add up the total number of days it took to close every deal, and then divide this number by the total number of deals.
Average deal cycle = total number of days it took to close every single deal / total number of deals
5. Win/Loss ratio
A win-loss ratio is used to compare how many deals are being won or lost.
To calculate this, you divide the number of won deals by the number of lost deals.
Win/loss ratio = number of won deals / number of lost deals
6. Site traffic
Site traffic, as it says on the tin, shows you the number of visitors that are being driven to your website. There are plenty of metrics you can use to see whether people are engaged with your content (engagement rate, bounce rate, click rate, etc.).
7. MQLs and SQLs
An MQL, or market-qualified lead, is a potential customer that the marketing team wants to pass on to the sales team as a lead. The metric for this would just be the total number of MQLs you get in any given period.
An SQL, or sales-qualified lead, is then a potential customer who has been vetted by the sales team and is ready to be led through the rest of the sales process. You would calculate this the same as above.
8. Onboarding data
There are many different metrics you can use to measure the onboarding process. For example, the time it takes to complete customer onboarding, customer response rate, customer engagement rate, and so on.
9. Feature adoption
Again, there are many different metrics you can use to measure the feature adoption process. For example, the time it takes to adopt the feature, feature exposure, depth of adoption, duration of adoption, and so on.
10. Churn rates
A churn rate shows how many customers leave your business in any given period. You calculate this by dividing the churned (left) customers by the number of total customers you have.
Churn rate = churn customer / total customers
Best practices for measurement success
From sales collateral and new features to products, in-app messages, and training materials, product marketers are spoiled for choice when it comes to areas they can analyze, but there are best practices that should be considered.
So, how can you begin analyzing your practice and putting contingencies in place to:
Maintain your current performance, or
Improve existing practices to enhance future performance.
Envision what constitutes success
At the start of every project, you need to make sure you establish what success will look like and how you plan to measure that success. Remember, you're rarely solely responsible for success; internal partners like product, sales, marketing, and customer success will usually weigh in at one point or another too. Without this first step in place, it's difficult to know what to analyze.
For example, if you're launching a new feature in an existing product and your objective is to get 55% of your existing customers adopting that feature, you know you need to analyze feature adoption, but as well as that, you need to analyze the parts that contribute to that adoption. If you scheduled an announcement email and in-app message and produced a feature demo video, they could all impact that adoption, so you'd want to consider factors such as:
How many people opened the email?
How many people clicked on the in-app message?
How many watched the whole video?
If these numbers are low, your feature adoption numbers are more likely to be low, and understanding the performance of these pre-steps can help determine where you focus your optimization tactics.
For instance, if everyone who landed on the video watched the whole thing but only 5% of your base made it to the video, the problem might not necessarily be with the video itself, but with the wording or timing of the message, you sent people to point them to it.
This highlights the importance of having a clear and measurable objective, understanding what parts feed into achieving that objective and remembering these moving parts might not always sit within product marketing.
Avoid vanity metrics
Make sure you're measuring the right data and don't get distracted by irrelevant metrics.
For example, let's say you've launched a new landing page and it gets 50,000 hits in the first week. That's a pretty decent number and it can be easy to get so excited about that success that you forget to focus on the step after that.
But, if your objective was to deliver 1,000 sales-qualified leads to the sales team and only 100 of those 50,000 visitors qualified, that wouldn't be considered a success and there's something wrong with either the messaging on the landing page or the audience you're targeting.
This ties into setting clear objectives from the beginning, but to avoid being derailed by irrelevant data, it might be worth putting a bit of a list together of the data you care about along with your objective.
For example, sticking with the landing page example, the data you would care about is the number of sales-qualified leads, the number of those leads who converted, and the number of people who interacted with your landing page but didn't quite make that next step.
Use relevant tools
Equipping yourself with the best tools will also massively help you have the right mechanisms in place to track whatever it is you're measuring.
Plenty of tools are available nowadays to help with this but more often than not, it relies on scouting out several different sources and amalgamating important data like traffic, conversions, and revenue, which can be time-consuming.
If you can, we'd recommend working with your data or IT teams and building analytics dashboards to help you automatically track these metrics. That way, you and your project stakeholders can take a glance at your project's most important metrics as often and quickly as you like.
Tools like Looker and Tableau are good starting points for this, but you can also check out our PMM Tech Stack and discover more resources that've been tried and tested by product marketing experts.
Don't ignore qualitative data
Not all analyses will be quantitative and it's important to speak with customers and prospects and generate qualitative data. It's important to use both sets of data because numerical data only reveals half the story; this can lead you into a false sense of security which can be dangerous in both the short and long term.
For example, let's say your company's overall revenue goals are being met and you're generally going in the right direction. It'd be easy to see that as a win, right? However, what if the only reason people are shopping with you is that there's no better alternative at that given point in time? There's a chance they don't particularly love what you do and have viewed you as the only viable option available to them.
This puts your company in a precarious position because these customers aren't loyal to your brand; as soon as someone enters the market who does offer what they want, they'll probably jump ship and it's then really hard to win them back again. Having those conversations helps you put measures in place that would keep your company's current revenue on track, both now and in the future.
Focus on personas and markets
The penultimate point is to remember to split your analysis by persona and market.
Usually, not all personas and markets will perform the same, so segmenting them during your analysis will help you understand how each area is performing and which need more attention, and where that attention needs to be put. If you take a blanket approach and subsequently make changes, you could end up unintentionally harming your efforts.
For example, let's say you're analyzing a landing page and on the whole, the message and call-to-action aren't performing so you switch it up. However, persona A resonated with what you had and the new message and CTA don't appeal to them as much, and as a result, their conversion rate drops. Needless to say, that can be damaging to your numbers.
In reality, you should be targeting different personas and markets with different emails, landing pages, etc., but either way, you must look at their data in isolation.
Reporting, analytics & measurement tools
There are many different tools you can use for reporting, analytics, and measuring. Examples include Google Analytics, Heap, Pendo, Hotjar, Gainsight, Looker, Tableau, Domo, Lucid Chart, and many more.
See the full list, and more, here:
Which micro and macro goals are measured by product marketing leaders?
In the 2022 edition of the State of Product Marketing Leadership report, we asked our product marketing leaders what their top micro and macro goals were.
Here's what they had to say…
NB: Job titles were correct at the time the report was published
What are your top micro goals?
"As a country lead, they're creating market strategy (audience knowledge, figuring out value propositions on the market, marketing channels for the audiences, and new marketing communication for the audience."
Bettina Jakobsen, Head of Nordics & France/Global Strategic Project Manager at trivago
---
"I aim to align with sales and translate the PMM efforts to the quarterly revenue."
Vijay Sarathi Cherukuri, Head of Product Marketing at Zenoti
---
"Spot upgrades to sales collateral while trying to drive portfolio-wide buyer research, positioning, and messaging."
Todd Walker, Head of Brand Experience at Techstars
---
"At this early stage, forming goals around competitive analysis, market research, and customer research, and baselining the client engagement lifecycle model to develop a strategic marketing plan."
David Orton, Director of Product Marketing at Davoro Limited
---
"My goals are to launch updated personas by X date; drive adoption of new messaging and positioning/pitch deck; deliver $XM pipeline for a newly launched product in Q1; improve attendee rating of our conference over last year."
Eve Alexander, VP of Product Marketing at Seismic
---
"Big messaging updates and changes to our website and branding; opening communication with the product team and creating projects that require us to collaborate.
"I'd also like to increase engagement, fine-tune positioning and messaging and train the sales team."
Stacey Willard, Director of Product Management at IsoPlexis
---
"Improve collaboration in our project management tool; give new opportunities for my team to round out their PMM skillset as much as possible; share my work for team feedback to create an atmosphere of enthusiasm and transparency."
Monica Raszyk, Director of Product Marketing at Socialbakers
---
"Increased seller adoption of material and improved MQLs."
Christine Scarce, Senior Director of Product & Sales Marketing at Expedia Group
---
"Earn marketing a seat at the table, show the direct value of marketing to product revenue and growth."
Shari Diamond, Head of Product Marketing at Cox Automotive
---
"Drive conversion from intake to consultation and move customer satisfaction around specific features from X to Y."
Steph Goldberg, Director of Product Marketing at Orchard
---
"Up-level content so it's rich and compelling, understand our competitors, enable sales with value-based messaging."
Kim Loughead, VP of Product Marketing at Celigo
---
"Optimize user onboarding communication channels to increase activation rates; test and optimize product website pages to increase free trial conversions."
Abigail Hehemann, Head of Product Marketing at GetResponse
---
"Increase product adoption for a specific product by developing a new simple tool for merchants. Increase involvement in sales enablement battle cards creation."
Hila Lauterbach, Senior Director of Product Marketing at SpotOn
---
"Define a company-wise PMM playbook."
Pragni Sanghvi, Director of Product Marketing at Lightspeed
---
"Roll out new value pillars across sales collateral."
Paul Lacey, Senior Director of Product Marketing at Matillion
---
"Collaborate with internal teams to provide digestible, motivating training and communications related to new features as they are released. Continuously focus on and improve alignment with the product management team to better predict and plan Go-to-Market activities.
"Build out sales enablement assets (decks, PDFs, videos) that communicate value and address the most common questions. Deepen our understanding of our personas and our persona documentation."
Alison Hayter, Director of Product Marketing at Loopio
---
"Defining OKRs as a team that helps drive corporate goals. For instance, if an OKR is to become the voice of the customer, we track tactics like X number of win/loss calls and customer discovery.
"Further, we may track insights gathered and auctioned with either product to solve a pain/deliver value, or remove operational fiction with another dept in our value chain."
Kris Hutton, Director of Product Marketing at Trulioo
---
"Product marketing is still a nascent function within my organization (we were all hired within the past 9 months), so my micro-goals are related to establishing the credibility of the function and team, building interpersonal and interdepartmental trust and engagement models, and demonstrating value in the field.
"This has meant rolling up sleeves and delivering on the basics: codifying our target markets, personas, value propositions, and key use cases and quickly delivering competitive battle cards and other sales enablement assets to the field."
Danielle Russell, Director of Product Marketing at NS1
---
"Increase press awareness/mindshare, a steady stream of product launches tied to pipeline driving campaigns, better competitive analysis, and a tighter relationship with sales enablement."
Sonya Noronha, Product Marketing Manager at Street Contxt
---
"Share and centralize market and competitive intelligence, build the GTM building blocks for the messaging, and enable our sales team to reach revenue goals."
James Lu, Senior Director of Product Marketing at Apixio
---
What are your top macro goals?
"Gain the trust of stakeholders in our GTM process and assets. Clearly illustrate our total addressable market (TAM) and how we compete in each product-segment pairing. Balance the proportion of our investments in revenue-generating TAM segments and growth segments to diversify our markets, buyers, and products.
"To engage customers so that we better understand them, and increase the value we deliver, remove friction and grow their usage and adoption."
Kris Hutton, Director of Product Marketing at Trulioo
---
"Move upmarket, position the product as higher value at a higher price and expand into the enterprise."
Ginevra Figg, Director of Product Marketing at Revinate
---
"Increase retention and usage, increase revenue and refine our global communication strategy."
Stacey Willard, Director of Product Management at IsoPlexis
---
"Increased sell-through and a specific revenue goal."
Christine Scarce, Senior Director of Product & Sales Marketing at Expedia Group
---
"Grow revenue, establish market leadership (or at least a clear brand position), and get promoted."
Brian Busch, Director of Product Marketing at Cloud Elements
---
"Establish Celigo as a thought-leader in our market, increase ASP, accelerate land and expand the flywheel."
Kim Loughead, VP of Product Marketing at Celigo
---
"Have a measurable impact on sales."
Louis Debatte-Monroy, Head of Product Marketing at Backbase
---
"Direct revenue tie-in, product adoption, and broader marketing/company influence."
Jeffrey Vocell, Director of Product Marketing at Iterable
---
"Ensure each person on the team knows what they own and is set up for success. Build strong internal partnerships so that I can bring them along on my vision."
Jessica Muñoz, SVP Product Marketing & GTM Strategy at LiveIntent
---
"Help Udemy drive revenue (by helping sales and customer success). Strategic narrative and messaging. Beat competition."
Grace Kuo, Director of Product Marketing at Udemy
---
"Increase product retention, increase merchants' involvement and engagement with the product and community. Revise sales enablement structure and simplify sales processes. Unify the user journey and reduce friction."
Hila Lauterback, Senior Director of Product Marketing at SpotOn
---
"Create and implement new positioning to differentiate us, full localization of all content in our top markets, define TAM, and create a new website."
Ashley Herbert, Head of Product Marketing at Recruitee
---
"A seat at the table a bit earlier in the roadmap process; full transparency between product and product marketing, improved collaboration between the rest of the marketing function, and continuing to grow trust with sales teams in the field by providing true value."
Monica Raszyk, Director of Product Marketing at Socialbakers
---
"Growth! Maturing and streamlining our go-to-market strategy and rallying sales, channel, marketing, product, and other teams around it. Moving from a product to a portfolio marketing strategy.
"Maturing cross-departmental operations related to new product introduction and injecting more experimentation and measurement within the marketing team."
Danielle Russell, Director of Product Marketing at NS1
---
"Develop a best-in-class marketing function and build a healthy pipeline of deals."
Yvonne Chow, Director of Marketing at Certn
Want to learn more?
Needing to measure your product marketing success is a huge part of the role. After all, how are you going to identify what works and what doesn't without metrics and data to back it up?
Our Metrics Certified: Masters course will give you the knowledge and confidence you need to measure the impact of your work and continue driving, not just your product and department, but the entire company towards success.
By the end of this course, you'll be able to:
🎆 Use formulas to correctly measure key metrics.
💪 Identify which metrics you should track for each deliverable.
👀 Understand how your work can positively influence these metrics.
🔦 Relate your KPIs to your OKRs and confidently report on the impact your function has on the business.
Ready to get started?