In my previous article, "Why is social media useful for building personas?", I outlined the importance of using social media to help build customer personas and gain a better insight into your target audience. I figured the best next step would be to outline ways you can create and use brand personas to develop and optimize your company's online presence.
In this article, I'll be covering:
What is a brand persona?
While user and buyer personas outline hypothetical people who would be interacting with your company and products, a brand persona is the personification of your actual brand.
It helps you to discover how your brand typically interacts with your customers and helps your company to identify how you should use positioning and messaging, based on the overarching personality that you want your brand to represent.
While a brand identity shows elements of a brand, such as color, design, logo, and language to distinguish the brand in your customer's mind, the brand persona establishes and documents these as a 'personality' that your customers can relate to. They're used by businesses to outline and identify key aspects of their company and are developed to understand things such as your brand's identity, values, mission, vision, and tone of voice to create authentic and consistent interactions with your customers.
Examples of brand personas

Klue
Klue does a great job of showing their brand persona. Immediately, on their website, you are met with fun, bright colors and designs that don't take away from what they're promoting. Their design is original and sets them apart from competitors.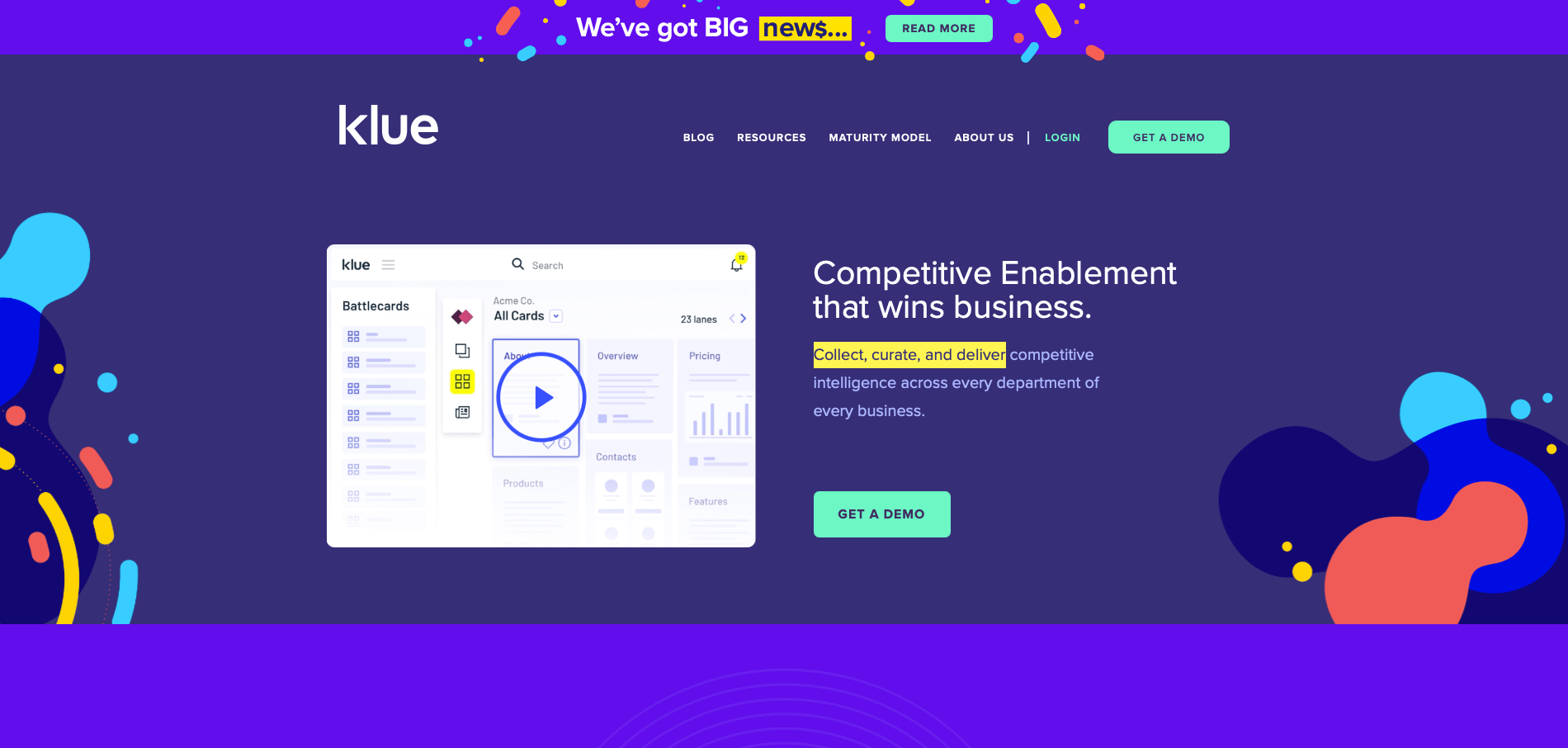 Their 'about us' page is filled with smiles, showing the humans behind the product. It's consistent with their fun brand personality and is handy for connecting with their audience.
Apple
Apple is well known for its strong brand identity. Their language is simple, their style is original and minimalistic, and they're seen as progressive and creative. As soon as you go onto their site, you are met with plain, white backgrounds, simple fonts, and the products do all the talking.

Their festive promotion is rather clever and fits in well with their brand identity. It's minimalist, sleek, and lets their product bring the aesthetic.

Why are brand personas important for product marketers to use?
Brand personality is becoming an increasingly important aspect of a brand, for many reasons. Here are some to think about:
Builds a connection with your target audience
A strong, positive brand personality incorporates a much-needed human element to your organization, which your consumer will be able to recognize and feel more connected with. This then creates a deeper relationship with your audience, hopefully then developing a stronger sense of loyalty towards your brand and product.
Establishes your brand's core values
The actual exercise of creating your brand persona allows you and your team to identify and recognize the core values you want your company to stand for. This then provides you with the opportunity to hone in on these elements and communicate them to your audience effectively.
Brings intention and control to how your brand is perceived
Without a brand persona, it's difficult to maintain or control the way your target audience perceives your company.
However, with a brand persona, you're able to ensure that customers understand your company and what you stand for. This method allows you to outline your company's goals, values, and tone of voice and helps you to develop your messaging and communication in a way that aligns with the personality you've built for your brand. It leaves no room for speculation and gives you more control over how your organization is perceived.
Differentiates your company from the competition
If you're able to pinpoint what your company stands for and what makes it so special, you'll automatically begin to separate your brand from the competition. Once you begin adding in your brand personality, tone of voice, customer interactions, etc, it morphs into a targeted company that'll stand out from the crowd of similar brands and products.

How to build brand personas
Here is a simple framework that you can follow or adapt further to suit your company.
Create an overview of your brand
Begin by creating an overview of your brand. This'll help you to identify which attributes you already have that stand out either positively or negatively and give you a better insight into how you'd like to refine your brand. This is helpful for when you're building your persona, as you can then consciously highlight the most important attributes.
Get customer feedback on how they view your brand. You can then use this information to either reinforce these attributes or rewrite how you want your brand to be perceived.
Lift from your user personas
Identify the most important and effective user personas that you have created, and find characteristics within these personas that are the most common. Modeling your brand persona around popular traits that your target audience has is a really helpful trick to ensure that you're consistently interacting and connecting with your target audience in the right way.
Of course, you have to be careful not to do this too much, because you run the risk of alienating certain segments of your target audience. However, there'll be a few commonalities that bind your audience together, and you can use these to effectively relate to and engage with them.
Here at PMA, we have some incredible templates for user and buyer personas that make it easy to get started which you can access in the member's area.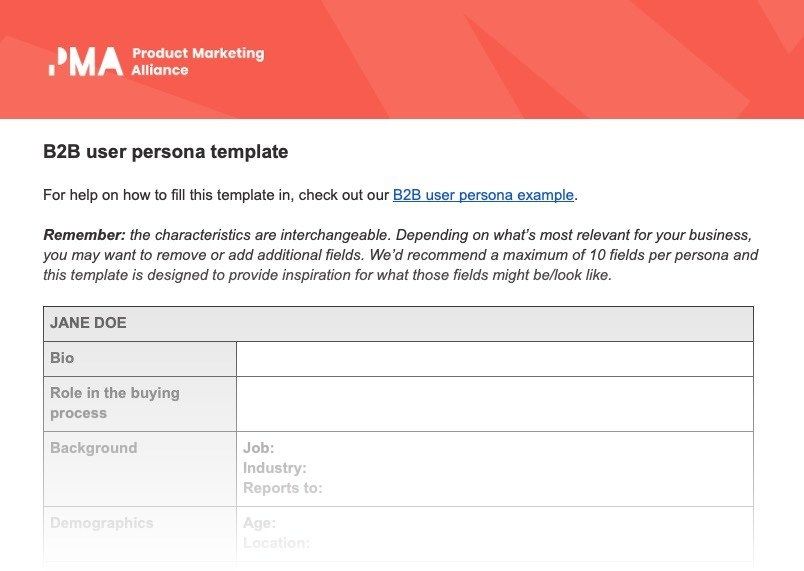 Build your brand's personality traits
Humanizing your brand will help you to develop the parts of your persona that'll begin to interact and connect with the audience. The goal is to completely encapsulate your company traits. Based on these, think about:  
What would your persona look like? Is it a person, animal, or another object?
How does your brand want to be perceived? Friendly, reliable, trustworthy, fun, edgy?
What fonts and colors match the persona? Put together a style guide to help your brand's design.
How would your persona speak? Create some examples of copy to help guide your team with a tone of voice. If you've got previous content, what worked and what didn't? What got the most engagement?
How would the persona engage with others? That'll be important for interacting with your target audience in the future.
What is their relationship with the customer? Is your persona the leader, a listener, the advisor? What is it that your brand is offering?
Your persona can be anything, but you must map your brand's personality on the important things that matter, like the tone of voice, design/graphic style, values, goals, etc.
Build the persona profile
Similar to how you'd build a buyer or user persona, begin building a profile for your brand based on the research you've done with the previous three steps. Here are some of the most common details that companies typically include:
Name: Not the brand name- what would the persona be called?
Age: This will likely be similar to the target audience age group.
Bio: Have a brief outline or description of the persona, including their background, what they're like, etc.
Hobbies: What non-business-related activities would your persona enjoy?
Likes and dislikes: Again, these may be similar to the target audience's traits to be able to relate to them more.
Language: Use examples and quotes for how your persona would speak.
Motivation: What reaction are you trying to receive from your target audience with this persona?
Picture: Visualizing the persona is a handy trick to bring more authenticity to this exercise.
Of course, this is for internal use only, but it's a helpful tool to bring more understanding to how you want your persona to be perceived, how you'll communicate to the consumer, and who you're aiming your brand towards.
How to align your social campaigns with your brand personas
Now that you have a deeper understanding of who your brand represents, its goals, how it would communicate to the target audience… it's a lot easier to focus on aligning your brand persona with your social campaigns.
Use the personality you've created to strengthen your messaging. Apply this tone of voice consistently and purposefully to all social content to strengthen the brand persona you've spent time building.
Stay close to your brand community. The people who are engaging with your content are the most important people to gauge whether your content is working.
Remember that social media is constantly evolving. Jokes, language, style, and social trends change every day, so continue to research and stay on top of the latest topics to ensure that you're consistently creating relatable and engaging content for your target audience.
Want to learn more?
Our Persona Masters: Certified course guarantees that you'll walk away with new ideas sure to revolutionize your current approach to building your personas.
By the end of this course, you'll be able to:
Create, build, and deliver personas that work.
Streamline the persona process by focussing only on extracting and mining data that drive bottom-line impact.
Take your entire company's product, marketing, sales, and customer-focussed efforts to the next level.
Get everyone in your org rallied around your personas and demonstrate the tangible value they deliver.
Understand where and when personas should be used and provide clear use cases to key stakeholders across the business.
Show off your shiny new certificate to everyone in your network.
Get Persona Certified