Your product marketing reading list

Product Marketing Books
Whether it's a fine wine, a malt whiskey, or your fave pair of Levi's jeans you can't bear to say goodbye to, some things get better with age, with well-crafted literature also continuing to survive the test of time.
A lot can be learned by getting comfy in front of the fireplace and losing yourself in a page-turner, so, with the support of PMMs worldwide, we've put together a list of recommended product marketing publications to help you improve your knowledge, as you start the next chapter of your PMM adventure.
Whether you wanna improve your content marketing, marketing best practices, or take actionable steps to improve your knowledge of key concepts, our product marketing reading list features must-read titles that'll help you do just that.
Has an awesome product marketing title slipped through the net? Share your recommendations with us on LinkedIn, Facebook, Twitter, or in our Slack community, and we'll add them to our list of the best books available to product marketers - as we say, customer feedback is vital in helping us grasp our understanding of the market!
Amazon prices and job titles mentioned in this article were correct at the time of writing.
---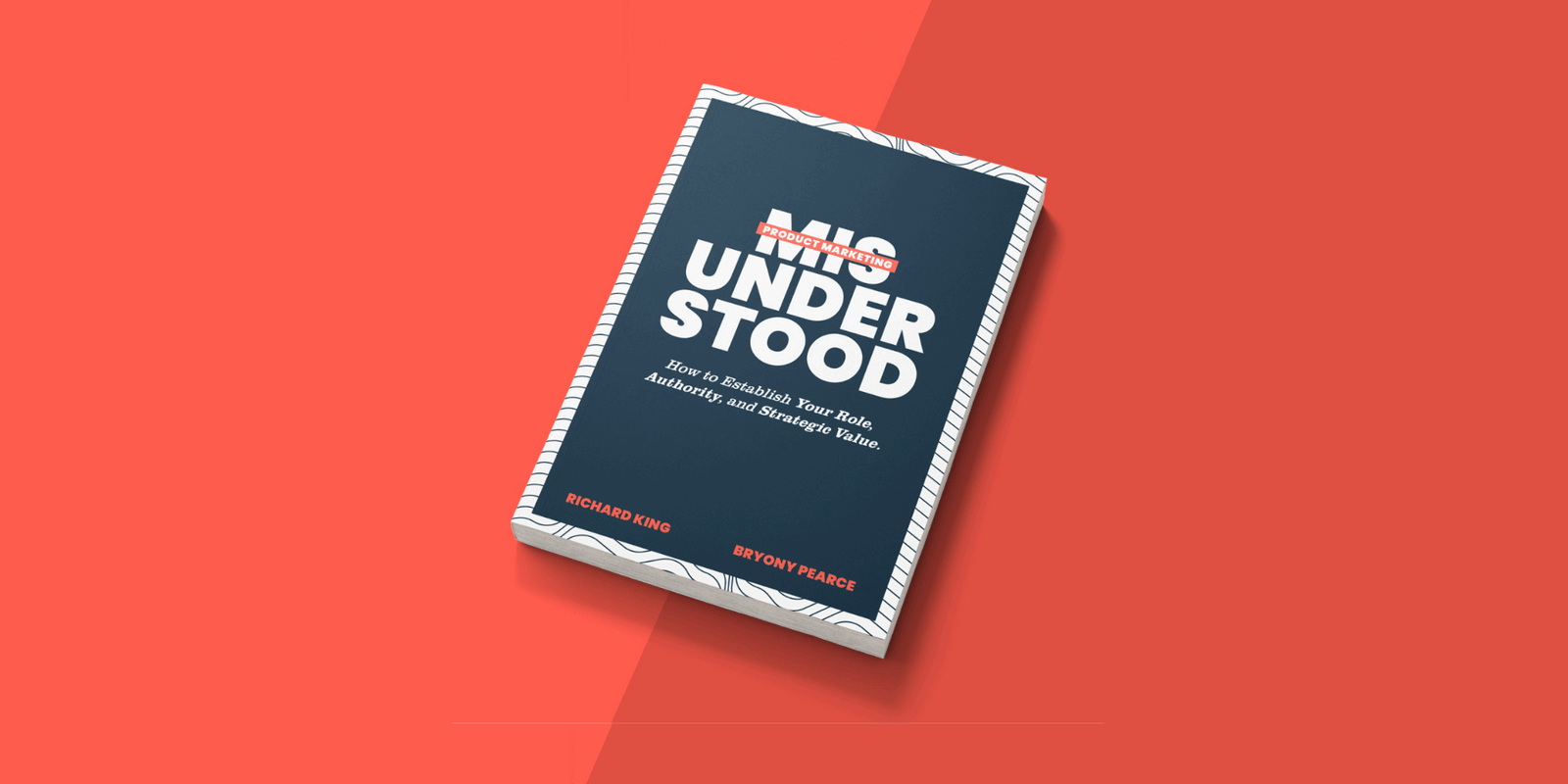 Applying common product marketing principles, this book is the only armor you need to ensure internal stakeholders just get the role - and value it.
Whatever country you're in, the customers you serve, and the products you sell, we've learned there's one universal pain point in product marketing: people just don't understand the value of the role.
​
But we're on a mission to put an end to that. Reversing the roles and using industry-wide PMM principles - like positioning, research, and customer segmentation, this book unravels how you can elevate the role of product marketing in your company.
Never be MisUnderstood again.
---


Aligning your product with would-be consumers isn't a matter of following trends, snooping on the competition, or trying to attract the widest customer base.
Which prompts the question: What is it? Cue April Dunford, positioning guru, and tech exec, for an expose on the essentials of positioning.
McDonald's has their famous Big Mac sauce, and Obviously Awesome not only shows you how to cook up your product's very own 'secret sauce', but it also shows you how to sell your sauce to customers desperate to get their hands on it.
An experienced executive with 16 product launches under her belt, and a consultant (who's worked on dozens more), PMA ambassador April Dunford flexes her positioning muscles and explains how to break through the noise of a crowded market.
Available at Amazon HERE
Kindle: $7.16
Paperback: $14.39
---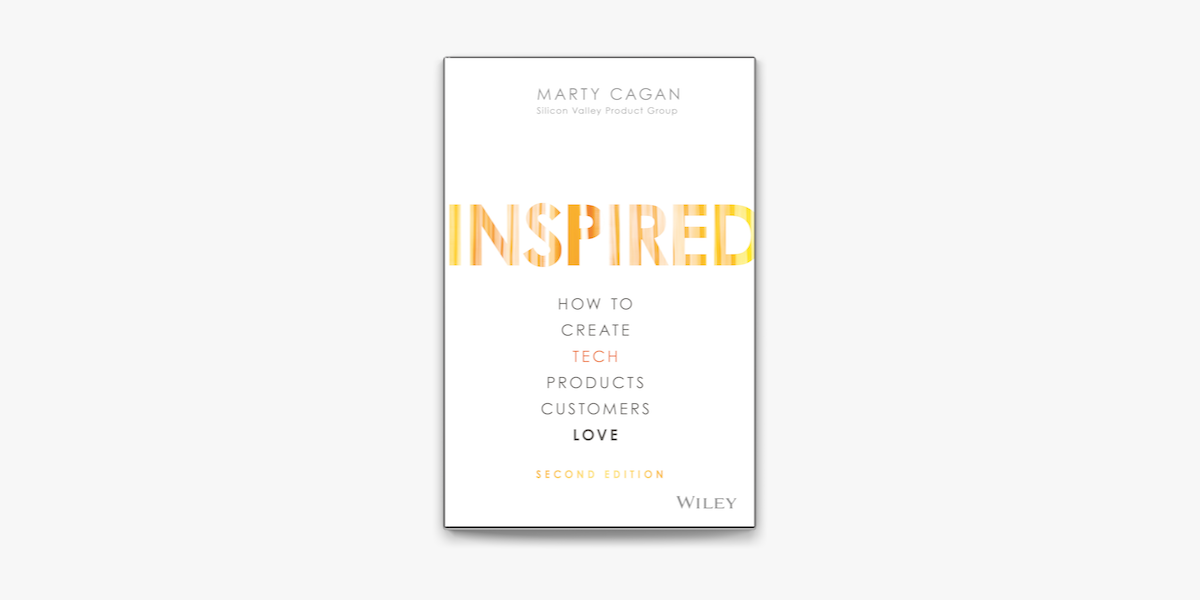 Have you ever sat back and wondered how the heavy-hitters in the business such as Amazon, Google, Facebook, Netflix, and Tesla continue to set the world alight by designing and developing products that have not only earned them a legion of loyal customers but also a place in the history books?
In his book Inspired, Marty Cagan not only explains how to structure and staff a vibrant and successful product organization but also how to discover and deliver technology products that'll benefit your business and leave your customers eating out of the palm of your hand.
Gwendolyn Smith, Senior Manager, Product Marketing at Litera Microsystems is one of the many to have benefited from Cagan's book, saying:
"Inspired: How to Create Products Customers Love is more-so focused on the product side of the world, but when I was getting started as a PMM, it helped me better understand the role of product, speak their language, and work alongside them.
"I see there's a newer edition on creating "tech" products customers will love, but I haven't read it. I'm sure it's just as good!"
Available at Amazon HERE
Kindle: $19.47
Hardback: $23.53
Audio CD: $24.99
---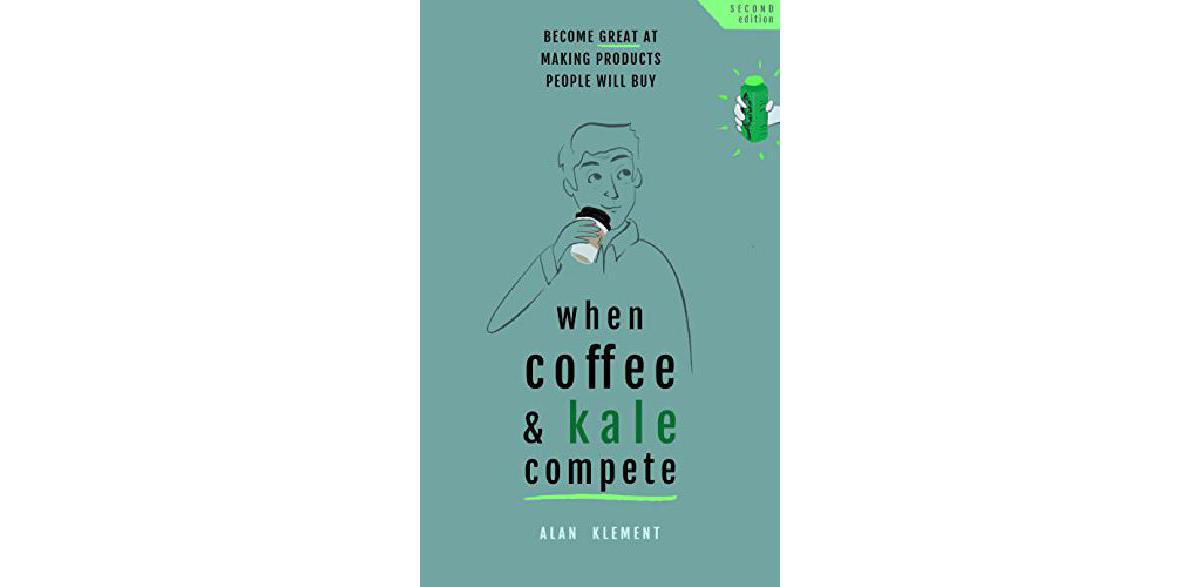 There's a reason behind every purchase a consumer makes.
When Coffee and Kale Compete by Alan Klement is the perfect guide for PMMs aspiring to create and sell better products.
The key takeaways from this book? You'll know how to help companies increase profits, reduce waste, and remain competitive in your field.
You'll help the economy thrive, and help provide stable jobs for employees and the families depending on them. Get insights from leading entrepreneurs, business owners, and Alan himself, as they share their experiences of how they used Job-to-be-Done to help them create successful products.
The publication gives examples of products and companies that failed and seeing real-life instances where others have fallen short will help you make the best choices for your own company or the company where you work.
Discover how to assess your competition and make customers sit up, notice your product, and part with their cash. The knowledge in this book will help you boost the growth of your product and business.
Available at Amazon HERE
Kindle: $7.63
Paperback: $9.79
---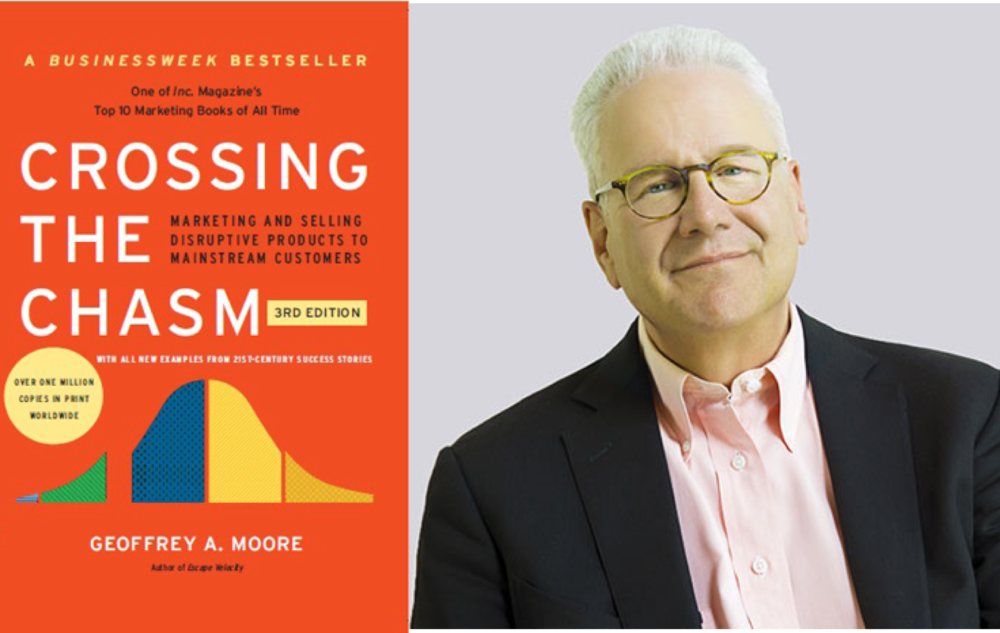 Companies continue to risk millions of dollars, as well as endless hours trying to successfully market niche products to the mainstream marketplace.
With more high-tech products scrambling for the home market every day, it's fundamental that marketers learn to deviate from outdated theories, to reduce the likelihood of future failure.
Nicola Kinsella, Director of Product Marketing at Fluent Commerce is a fan of the positioning framework explained in the book:
"I use the positioning framework described in the "The Claim: Passing the Elevator Test" section of Crossing the Chasm all the time. It's now a staple in our organization. We include it in every launch plan for every feature release, as it helps drive alignment across product, product marketing, and sales so we're all telling the same story."
Based on the pioneering model derived from Geoffrey Moore's extensive experience in high-tech markets, Crossing the Chasm is the definitive book on a vital, rapidly growing but capricious market.
Available at Amazon HERE
Paperback: $15.90
---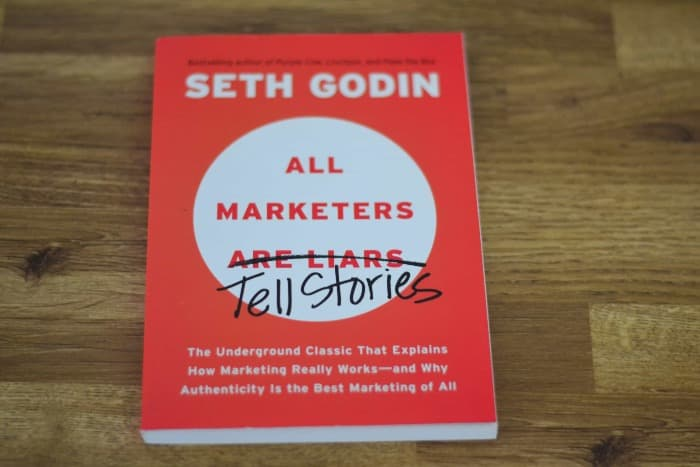 Legendary business writer Seth Godin has three essential questions for every marketer:
"What's your story?"
"Will the people who need to hear this story believe it?"
"Is it true?"
Marketers love telling stories. When they do it well, we believe them, and we buy their products. It's the way the wheel turns.
But it isn't a case of bleating about features and benefits until you're blue in the face. Godin places an emphasis on the importance of storytelling, and how consumers want to believe it, irrespective of whether it's true.
The best stories are ones we'll embrace and share with others - the ultimate snowball effect.
But there's a fine line between stories, fibs, and fraud beware, and when you enter this territory, you're dicing with your credibility.
In his book, Godin writes, "Stories make it easier to understand the world. Stories are the only way we know to spread an idea. Marketers didn't invent storytelling. They just perfected it."
Available at Amazon HERE
Kindle: $4.99
Paperback: $9.80
---

Everybody Writes explains how to attract and retain customers via awesome online communication because let's face it: in a world driven by content, we're all writers - in one way or another.
If your web copy's awful bounce rates will increase, if your blog content isn't great, the attention of the target audience will wane, if your social media posts aren't great, say au revoir to coveted traction.
You get the drift: we all need to produce kick-ass content.
In Everybody Writes, top marketing veteran Ann Handley gives expert guidance and insight into the process and strategy of content creation, production, and publishing, with actionable how-to advice designed to get results.
These lessons and rules apply across all of your online assets ― like web pages, homepages, landing pages, blogs, email, marketing offers, and on Facebook, Twitter, LinkedIn, and other social media.
Ann deconstructs the strategy and delivers a practical approach to create ridiculously compelling and competent content. It's designed to be the go-to guide for anyone creating or publishing any kind of online content ― whether you're a big brand or small and solo.
Available at Amazon HERE
Kindle: $16.87
Hardcover: $12.49
MP3 CD: $14.99
---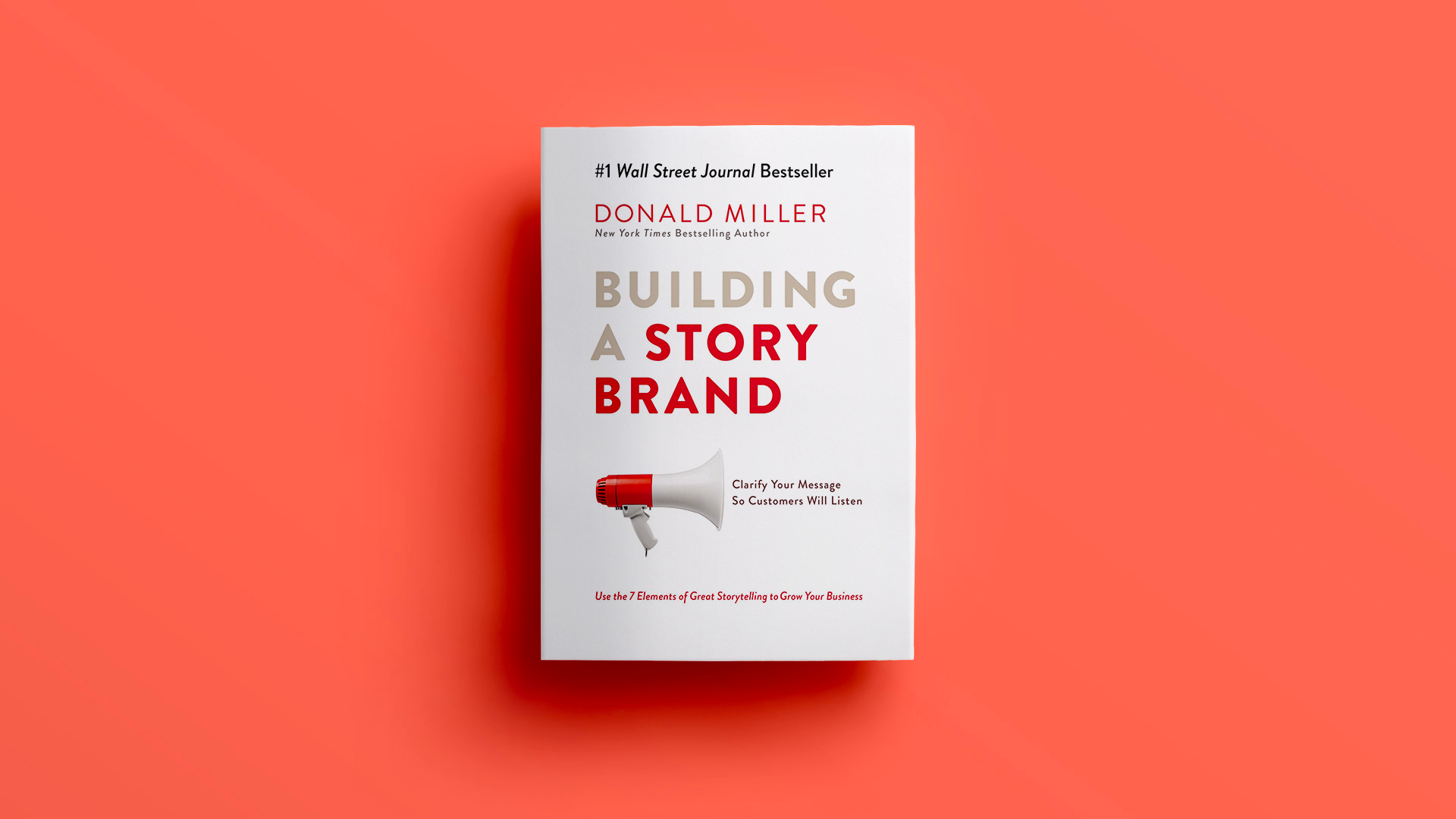 Donald Miller's StoryBrand process solves the struggles leaders encounter when discussing their businesses. It's a favorite amongst PMMs in our Slack community, with Ashley Herbert, Product Marketing Manager at Recruitee, singing its praises:
"Donald Miller's book, Building a Story Brand, helped to hone my communication skills and to look at messaging in a new light.
"As product marketers, messaging is a part of what we do every day, and learning how to paint the customer as the true hero of our company story helped transform my communication into something more effective and empathetic towards our customers."
Miller's method connects customers and provides readers with the ultimate competitive advantage, revealing the secret for helping their customers understand the compelling benefits of using their products, ideas, or services.
Building a StoryBrand focuses on the seven universal story points all humans respond to, the real reason customers make purchases, how to simplify a brand message so people understand it, and how to create the most effective messaging for websites, brochures, and social media.
Whether you're a VP of Product Marketing or an entry-level PMM, Building a StoryBrand will prick your attention and make you think about how you talk about who you are, what you do, and the unique value you bring to your customers.
Available at Amazon HERE
Kindle: $12.71
Hardcover: $18.74
Paperback: $17.39
MP3 CD: $16.26
---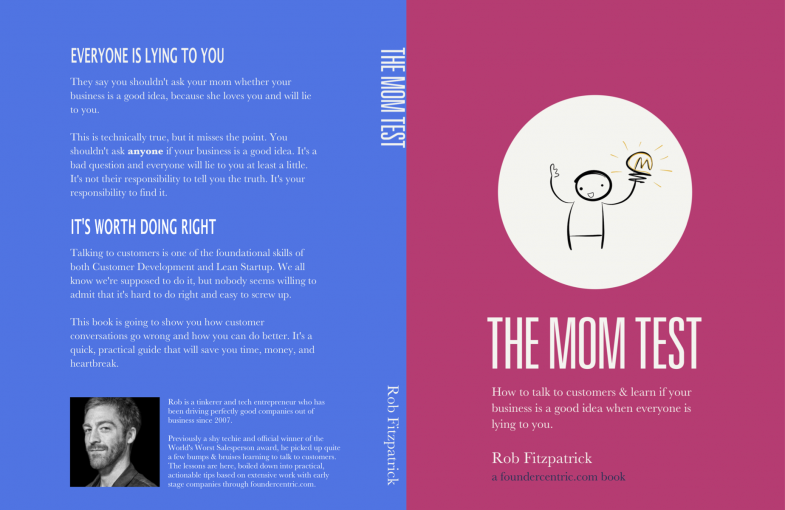 Looking for a quick, practical guide to save you time, money, and heartbreak?
Perhaps it's time to pick up Rob Fitzpatrick's The Mom Test.
The Mom Test focuses on customer communication, one of the essential skills of customer development and lean startup, and has been recommended by Grace Chi, Co-Founder at Pulsedive Cyber Threat Intelligence:
"The Mom Test by Rob Fitzpatrick is an excellent short read about being honest and asking the right Qs about your business/product/user/feedback. It's useful to use/teach these tactics to leadership and technical teammates too."
In the book, Fitzpatrick shows readers how customer communication can go wrong, and more importantly, how to improve it.
Available at Amazon HERE
Kindle: $10.02
Paperback: $27.13
---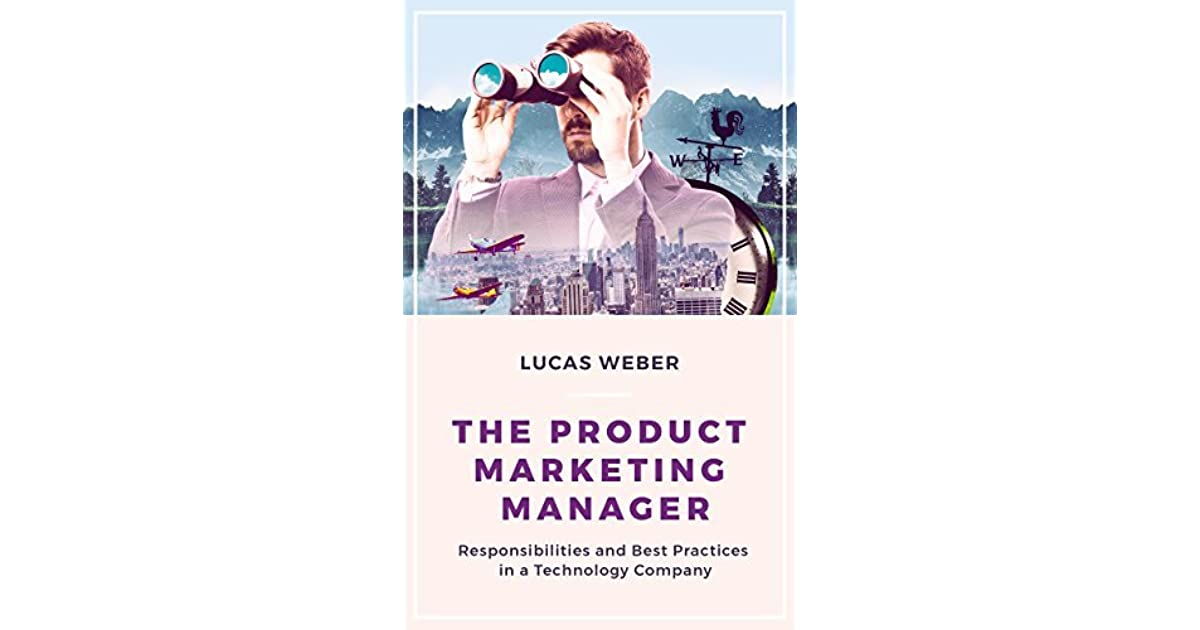 PMMs play a critical role in defining the positioning, messaging, and USPs of a product or product line.
Perhaps you're a  Product Marketing Manager? If so, pop it on your reading list - it's geared towards people just like you.
As well as explaining the nooks and crannies of the role, Weber outlines practical applications of the information presented, before introducing a personal perspective with life lessons and anecdotes of his own, as well as contributions from experts in the field.
Perfect for newbies and seasoned pros alike, The Product Marketing Manager is essential reading for PMMs of all levels.
Available at Amazon HERE
Kindle: $5.58
Paperback: $6.95
---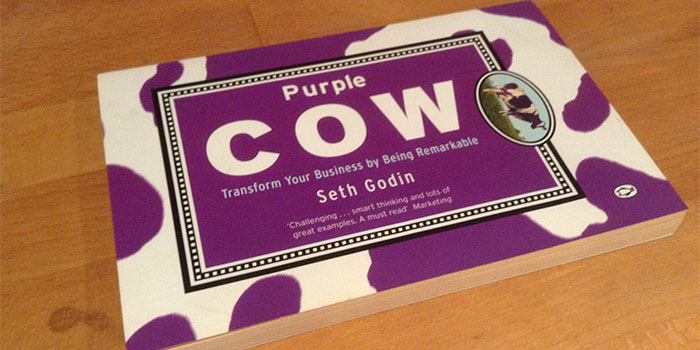 We appreciate Seth Godin's made a couple of appearances on our list already, but he isn't paying us commission - he just writes awesome books!
Purple Cow: Transform Your Business by Being Remarkable outlines why companies need to add something phenomenal to their work, something that'll stand out and be impossible to ignore.
Their Purple Cow.
Heed the advice of Seth Godin and build something truly noticeable.
Available at Amazon HERE
Kindle: $12.99
Paperback: $16.20
Hardback: $16.20
---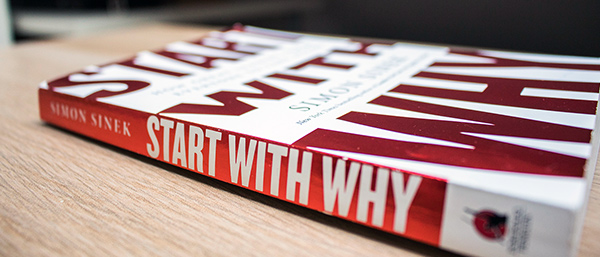 "Why?"
It's the question that can take product marketers down endless routes and open up many opportunities.
In his book Start with Why: How Great Leaders Inspire Everyone to Take Action, Simon Sinek focuses on why some people and orgs are more innovative than others, why some are more influential, and why others make more money.
An exploration of the foundations on which successful businesses are built, Start with Why: How Great Leaders Inspire Everyone to Take Action considers how the likes of Martin Luther King, Steve Jobs, and other inspirational leaders started by asking one golden question:
WHY?
Available at Amazon HERE
Kindle: $12.99
Paperback: $11.69
Hardback: $17.69
Audio CD: $27.34
---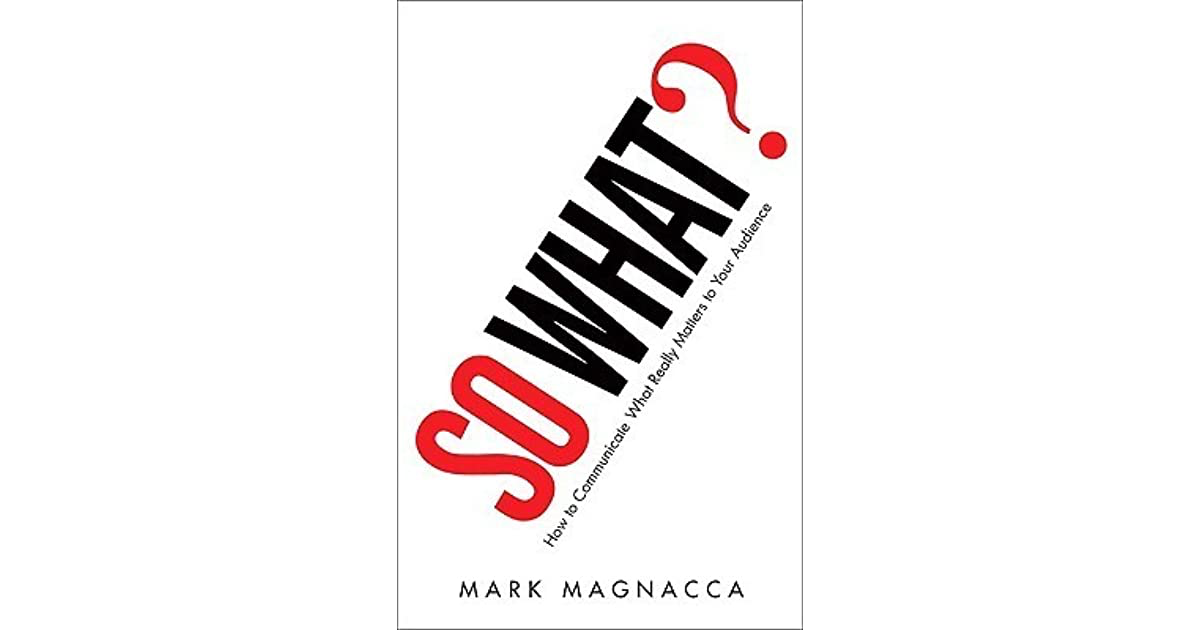 Communicating well with your audience is an essential part of product marketing; some find it a stroll in the park, but for others, it's enough to make their palms sweat.
Thankfully, for the latter, the likes of Mark Magnacca make it their business to make life much easier when communicating with audiences. Kara Parkinson, Head of Marketing at AudienceView is amongst its many fans:
"I like 'So What?' by Mark Magnacca. It's ostensibly a sales book, but always making sure your prospects and clients know how your product will benefit them is PMM gold."
In his book, So What?: How to Communicate What Really Matters to Your Audience, Magnacca dishes the dirt on the fundamentals of customer communication, and shares a host of invaluable tips, techniques, examples, and exercises sure to enhance your communication and above all else, your customer base.
Available at Amazon HERE
Kindle: $9.49
Paperback: $8.89-$9.99
---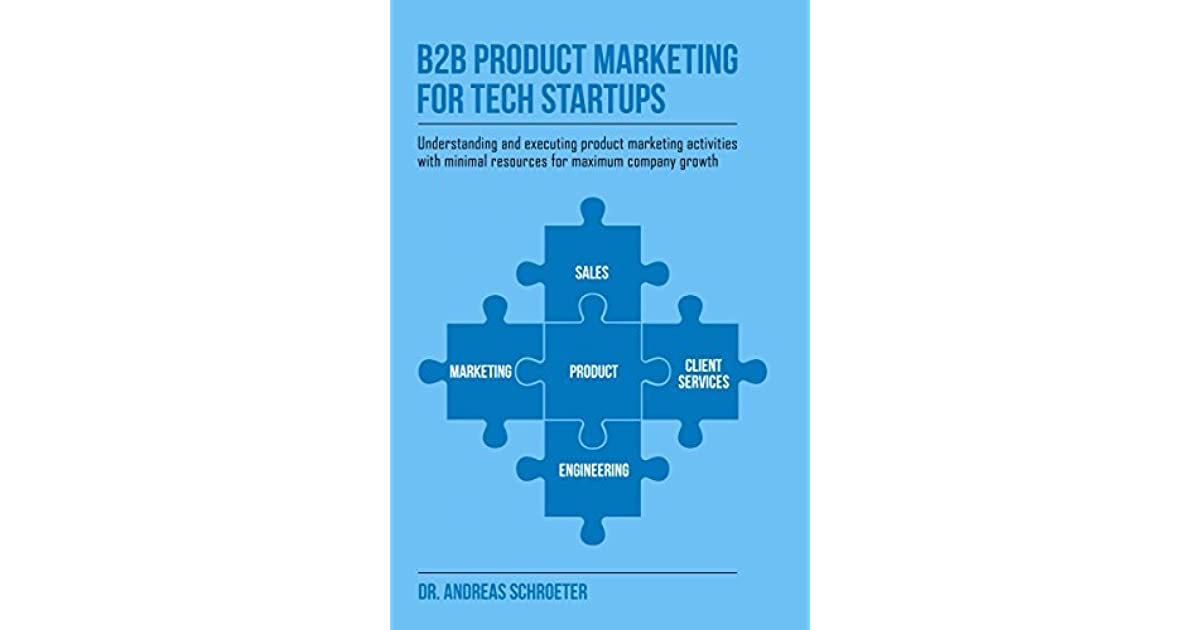 Starting a business isn't a piece of cake. No siree. It's a physical and emotional challenge.
Add to that, it can be pretty expensive; endless entrepreneurs have bit the silver bullet given the lack of resources at their disposal.
Andreas Schroeter's book offers an in-depth understanding of how to execute product marketing activities and maximize company growth - irrespective of whether you're strapped for cash.
So, if you're from a fintech background, you'll take a series of key takeaways from this book, with positioning, pricing, and promotion among the topics covered.
Available at Amazon HERE
Kindle: $3.08
---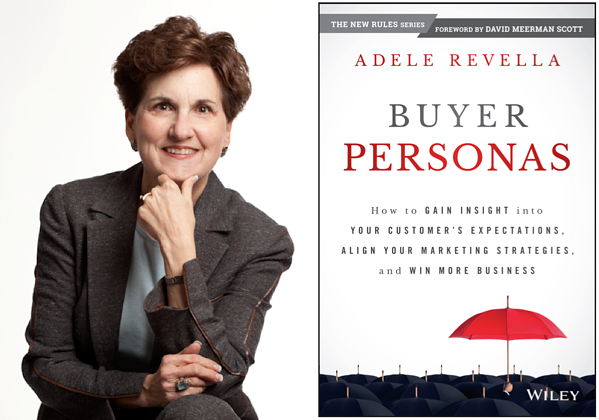 We ain't gonna go into too much detail about how important buyer personas are for product marketers. If you wanna know more about them, we've covered them in full detail in our previous pieces.
If you're looking for more insights on buyer personas, Adele Revella's book was named one of Fortune's top 5 business books in 2015.
Not bad, right?
An actionable guide, the book provides in-depth explanations on how to complete buyer studies and investigate different types of customers.
So, put the days of 'winging it' behind you. It's time to do things properly.
Available at Amazon HERE
Kindle: $17.81
Hardback: $17.17
---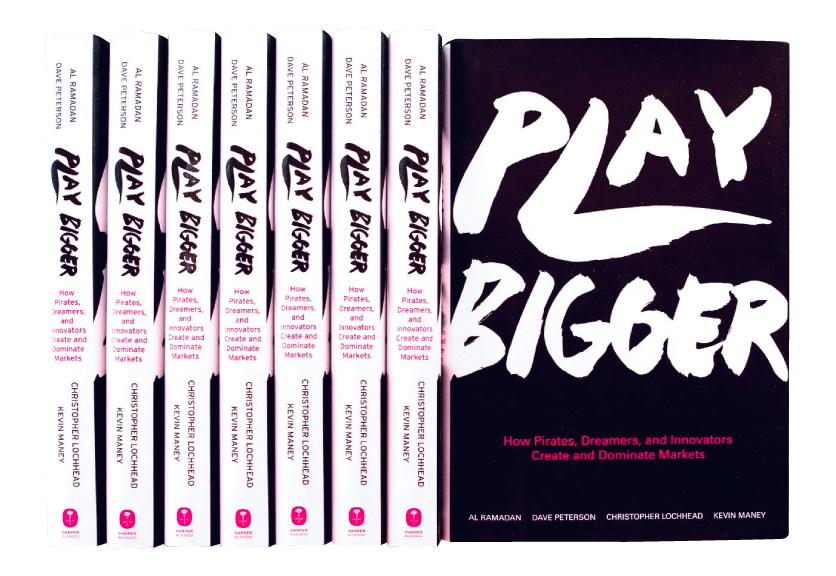 Some product marketers place their hopes of success solely on ousting their rivals.
Let's be honest, competitor analysis and the like go a long way to contributing to success. But it isn't everything a product marketer needs to do to be the best they can be.
Sometimes, you've gotta go the extra mile and leave your rivals reeling with an idea so breathtaking, it ain't been seen anywhere else.
Play Bigger: How Pirates, Dreamers, and Innovators Create and Dominate Markets highlights the importance of inventing a whole new ball game, rather than being the best in a particular area.
You can't build an epic company without building an epic category.
Don't just play. Play Bigger.
Available at Amazon HERE
Kindle: $16.99
Hardback: $29.15
Audio CD: $22.70
---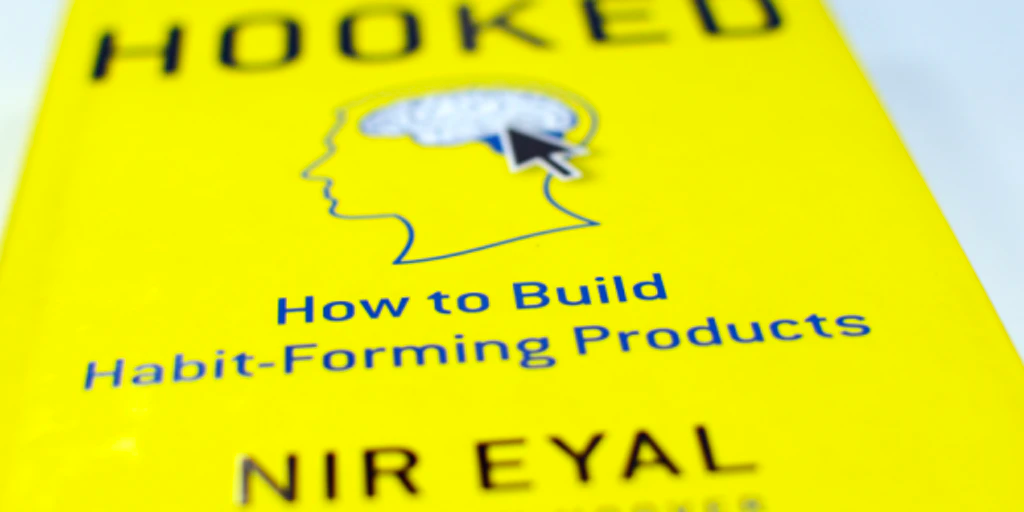 Ever wondered how companies create products people can't get enough of?
After all, we live in a society where iPhones, game consoles, and so forth continually fly off shelves.
But what makes us engage with products? What's the magic behind the method of consumerism?
In his book, Nir Eyal answers a whole host of questions, by explaining the Hook Model, a four-step process embedded into the products of many successful companies to subtly encourage customer behavior. These methods help these products fulfill their goal of bringing users back again and again without relying on expensive ads or excessive messaging.
Hooked is written for product managers, designers, marketers, start-up founders, and anyone interested in understanding how products influence our behavior.
Available at Amazon HERE
Kindle: $13.99
Hardback: $18.40
Audio CD: $18.50
---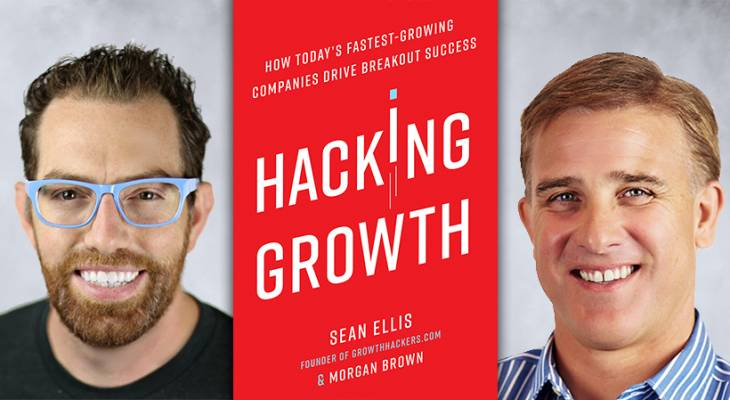 If a company stands still and doesn't progress, it's a surefire sign of failure - right?
Orgs are continually striving for growth; it's one of the first things investors, shareholders, and market analysts take into account when they're A) assessing performance, or B) valuing a company.
Cast your mind back to The Lean Startup, a book focusing on product development. Hacking Growth does the same thing, but for market share growth, with Ellis and Brown taking the product out of the spotlight and placing an emphasis on the most important piece of the PMM puzzle - the customer.
An indispensable reference for companies to use in their growth strategy, Hacking Growth highlights how to set up and run your growth team, identify and test growth levers, and as well as how to adopt a proactive approach to results.
Available at Amazon HERE
Kindle: $12.99
Hardback: $26.10
Paperback: $14.15
Audio CD: $16.01
---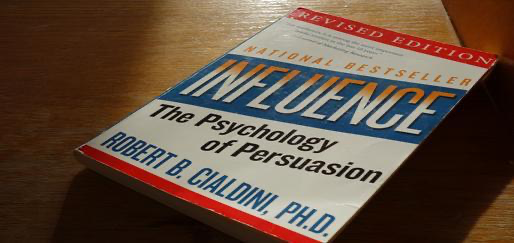 Written by Dr. Robert B. Cialdini, an expert in influence and persuasion, Influence delves into the intricacies of the psychology of what causes people to say 'yes', explaining how to apply these principles within your practice.
Within the book, Cialdini outlines six areas of influence, revealing how readers can use them and transform themselves into prestige persuaders.
Keith Brooks, Product Evangelist, and B2B Mentor have reaped the benefits of Cialdini's work:
"Cialdini's book is all about persuasion, which all of us are trying to do but he makes it all so clear even to people who think they know it all."
Available at Amazon HERE
Kindle: $12.99
Hardback: $6.25
Paperback: $14.49
Audio CD: $30.09
---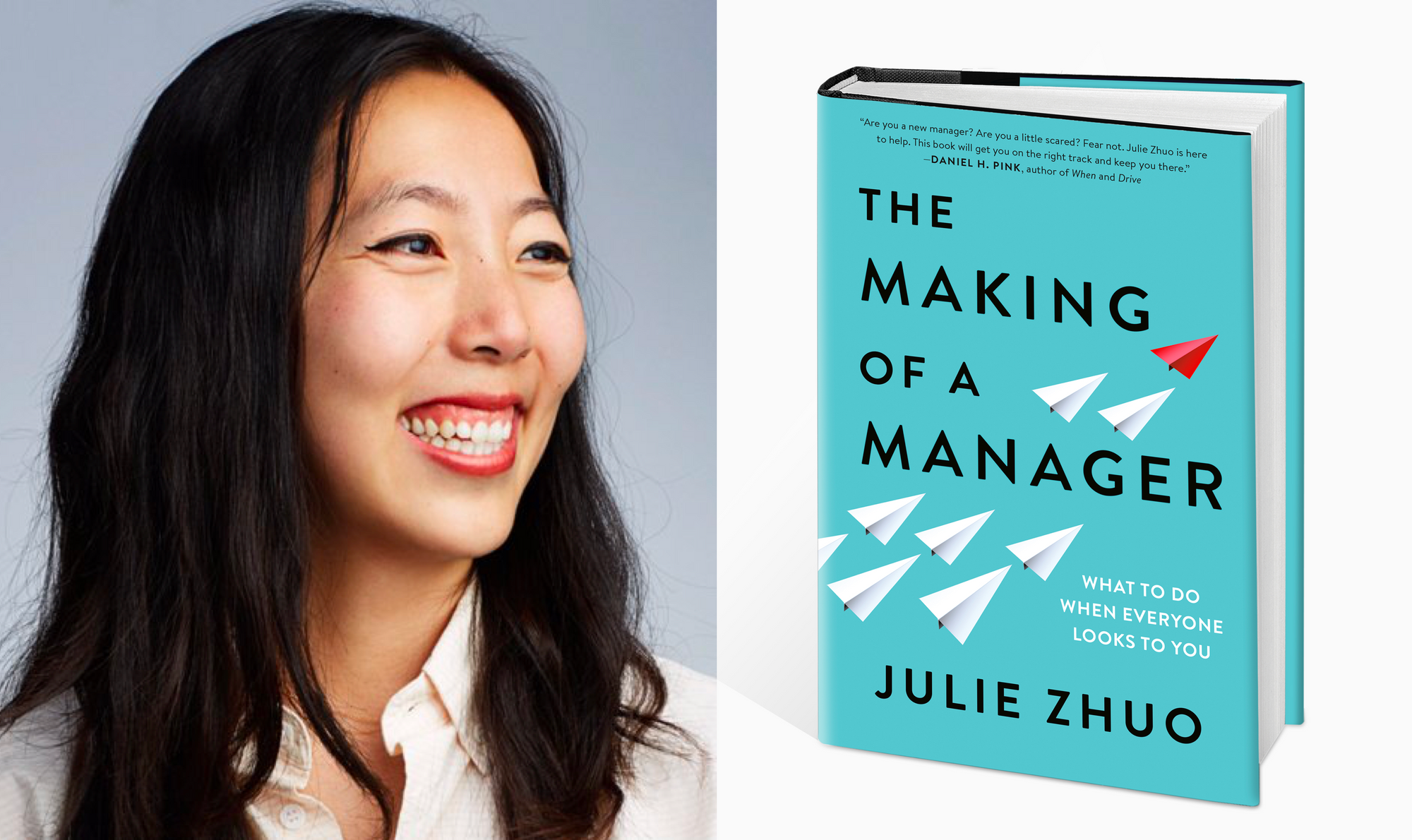 Irrespective of whether you're earning your crust in product marketing or not, many strive for the title of Manager.
But what do you do once you reach the pinnacle of your professional career?
The Making of a Manager draws on the experiences of Julie Zhou, who explains what makes a great manager, offers tips when recruiting staff, advice on building a team you can trust, as well as what to do if you lose faith in yourself and don't know where to turn.
Elena Turovskaya, Product Marketer at Dashly/Carrot Quest turned to the teachings of Zhou and waxed lyrical about her experience reading the book:
"The Making of a Manager is a perfect book for those who're transitioning from a personal contributor to a management role.
"There are no rules or laws, just simple, straightforward advice based on Julie's experience being VP of Product Design at Facebook. She explains what the manager's role is really about and how to succeed: how to conduct meetings, give feedback, manage yourself, and much more. I'm sure, once you finish it you'll be returning to it over the next several years."
Available at Amazon HERE
Kindle: $13.99
Hardback: $15.29
Paperback: $19.37
---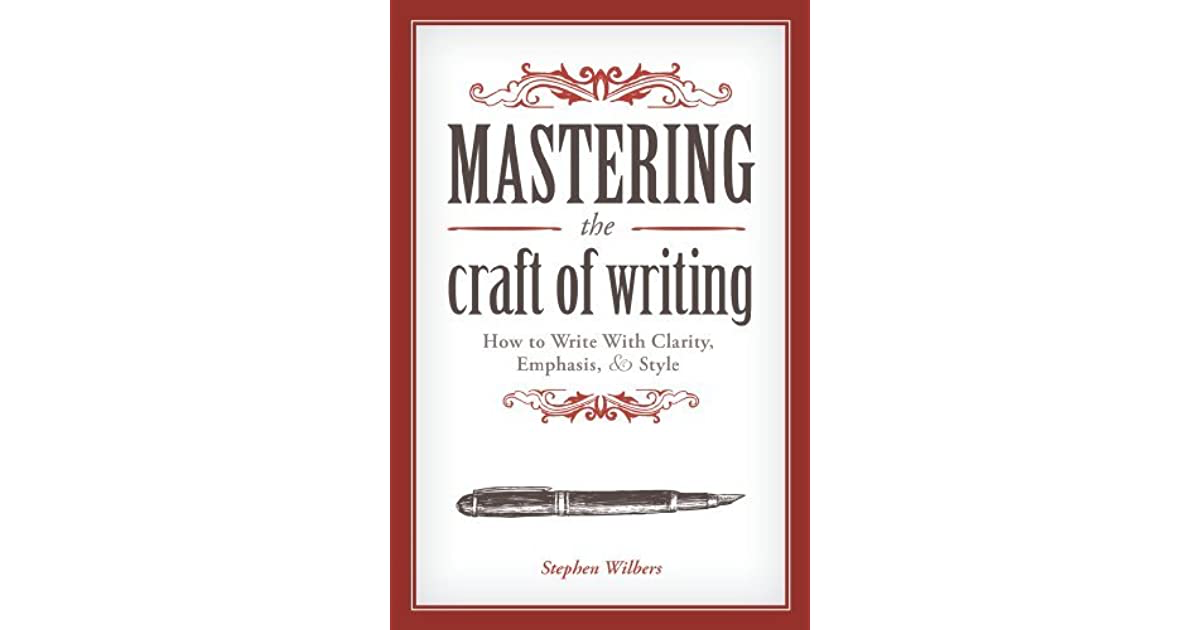 Whether you're presenting to stakeholders or crafting copy, effective communication is a core skill for all product marketers.
PMMs need to make every word on the page as memorable as possible; irrespective of whether you're writing an email or a report, your writing needs to grab the attention of your audience, a view echoed by JD Prater, Head of Product Marketing at Quora:
"Writing is a craft. This means that it is a skill acquired by study, practice, and perseverance.
"Whether you're writing a launch post, composing an email, or creating a technical playbook, as a PMM writing is core to the role. Mastering The Craft of Writing's purpose is to help you become a better writer. With 52 modules, the book is an invaluable resource for any PMM looking to improve their writing."
Each of the techniques included in Stephen Wilbers' book is designed to be used to refine your writing style and create prose that'll have prospects' eyes glued to the page.
Available at Amazon HERE
Kindle: $14.99
Paperback: $15.20 - $19.48
---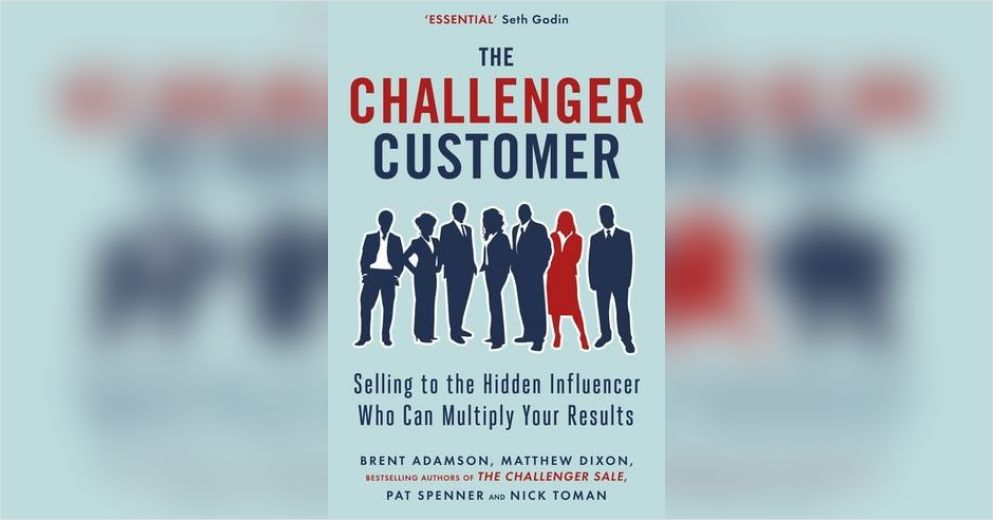 "The Challenger Customer helps us think about how to re-think value propositions in the face of the increasingly complex sale and how to think in terms of "commercial insight" and apply it in our messaging."
Daniel Kuperman, Director of Product Marketing at Snowflake
Sometimes it's tempting to reach for the 'low-hanging fruit' and seek the immediate wins.
But what about the prospects who perhaps aren't overly enthusiastic about purchasing your product?
The Challenger Customer explores why companies should build relationships with prospective customers in this sub-group, with research indicating the most successful sales teams shift their attention to skeptical customers, as opposed to sure-fire wins.
Available at Amazon HERE
Kindle: $14.99
Hardback: $14.16
Paperback: $18.32
Audio CD: $13.23
---

Brand commoditization is one of the biggest dangers facing companies in the modern age; it's vital to set yourself apart from your competitors, otherwise, you'll find yourself face down in the mud - so to speak.
Customer engagement is essential for companies with ambitions of establishing themselves as the go-to company in their respective industry; people don't necessarily always want to hear your story. The customer's story is often far more compelling.
In Conversations That Win the Complex Sale, Peterson and Riesterer dish the dirt on how to give people what they want, as you navigate the increasingly competitive world of complex sales.
Angela D'Ercole, Director of Product Marketing at Nielsen, is one of the many PMMs who continues to implement the teachings of Peterson and Rieserer in her product marketing team:
"Conversations that Win the Complex Sale reads like a bible for product marketers looking to create differentiated messaging.
"There are not only step by step how-tos but frameworks that make sense and fantastic examples that I still use today when educating my stakeholders. It's the one book I have consistently referred back to over the past 3 years."
Available at Amazon HERE
Kindle: $16.97
Hardback: $8.29 - $19.44
---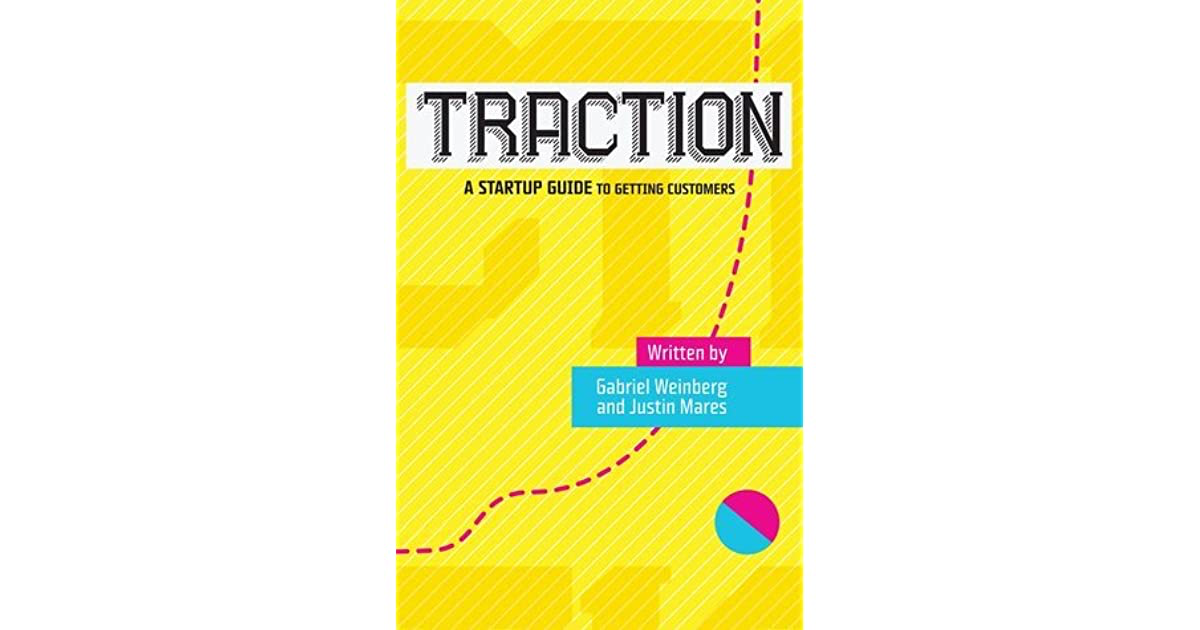 A start-up company can have the makings of a fantastic product or service, but if it's unable to generate traction, it'll be destined for failure, as opposed to success.
Drawing on their own experiences, Gabriel Weinberg and Justin Mares steer clear of the buzzwords and cliches, instead of focusing their efforts on providing entrepreneurs with fundamental info on areas including:
Finding and using offline ads and other channels your competitors probably aren't using.
How to acquire targeted media coverage to drive custom.
Guidance on how to boost the effectiveness of email marketing campaigns by automating staggered sets of prompts and updates.
Tips on SEO and online tools and research your search engine rankings and advertising through online tools and research.
A publication veering clear of suggesting a one-size-fits-all solution, Traction acknowledges the respective challenges faced by companies as they strive to establish their products and sustain growth.
Available at Amazon HERE
Kindle: $12.99
Hardback: $17.33
Paperback: $16.05
Audio CD: $23.99
---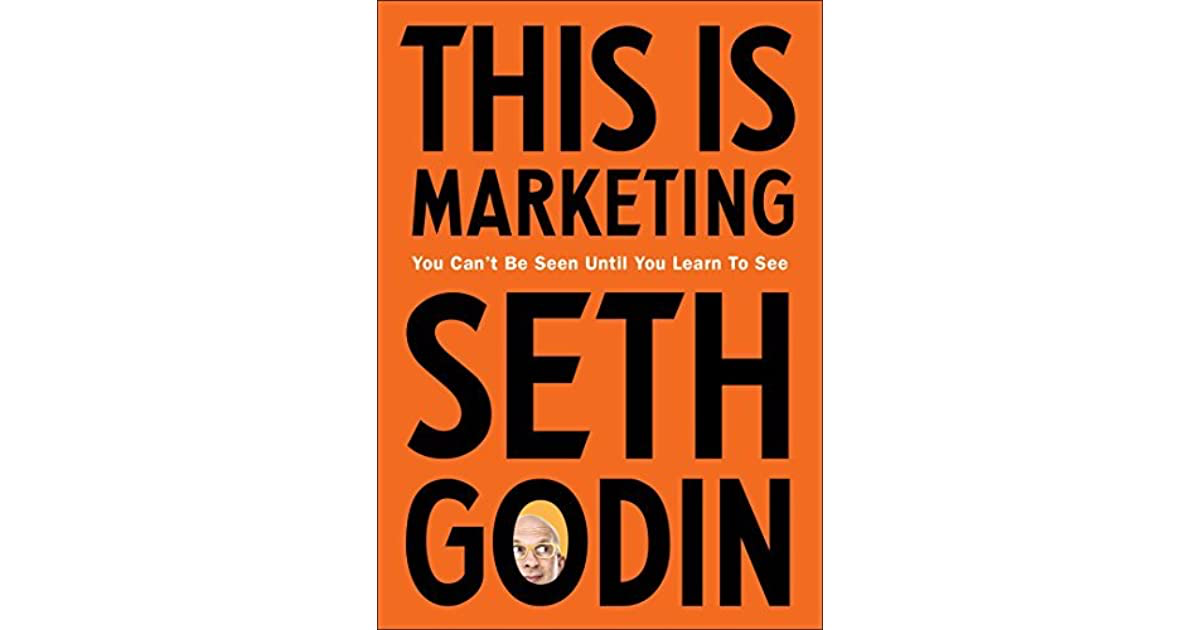 Seth Godin drives home the message: marketing is all around us.
Right from our younger years to the modern-day, we've been shaped by marketing and the way it's presented itself in multiple guises, whether it's street signs, movie theatres, TV shows, etc.
And it's reached the stage, in Godin's mind, where we're taking it for granted, "failing to see what's happening, and how it's changing us."
This is Marketing explores ways we can adapt marketing, make it better, and drive change in the world.
Available at Amazon HERE
Kindle: $14.99
Hardback: $15.79
Paperback: $20.21
Audio CD: Free with audible trial
---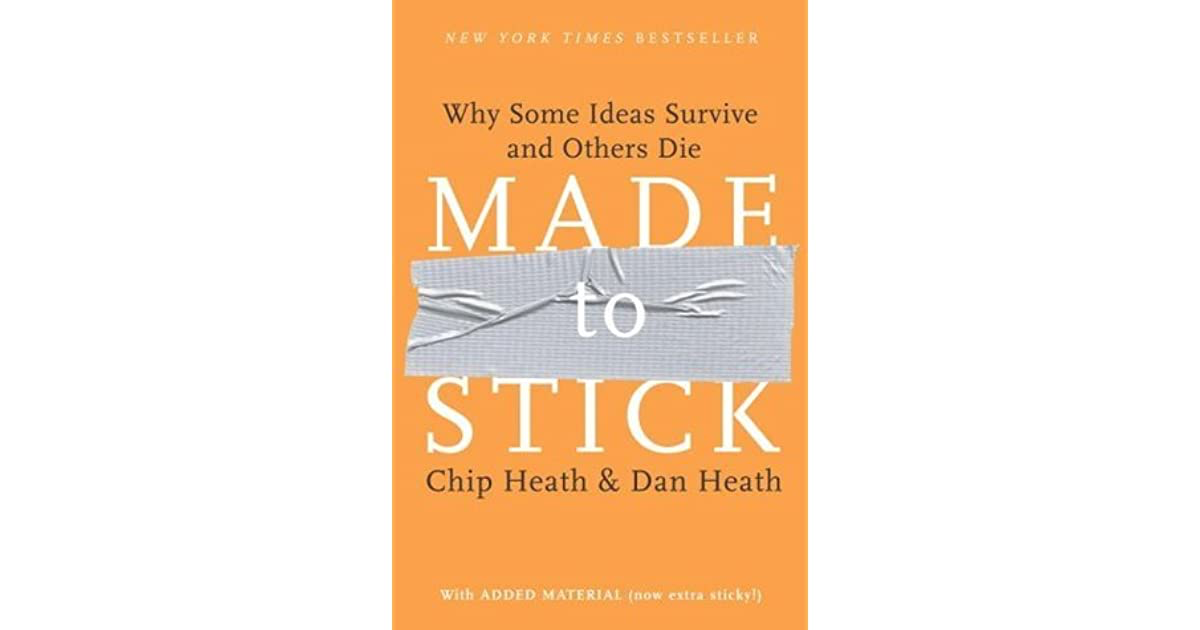 Made to Stick is a guide offering practical advice on how to communicate effectively, taking inspiration from psychosocial studies on memory and motivation with one goal in mind: making ideas unforgettable.
In a world shaped by 'fake news', Chip Heath and Dan Heath pull out all the aces to help the reader remember the key principles and grasp why some ideas are 'stickier' than others.
From acronyms to urban legends, it's a diverse, fun read and well-researched.
Available at Amazon HERE
Kindle: $12.99
Hardback: $7.92
Paperback: $10.75
Audio CD: $21.04
---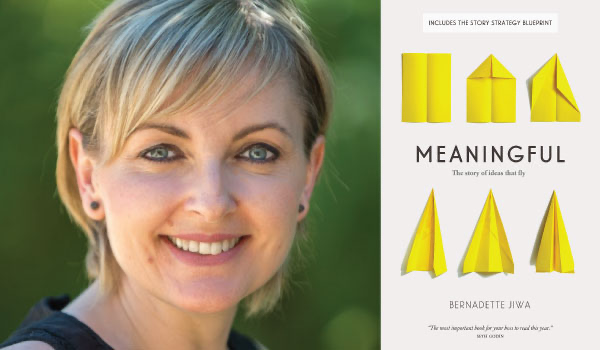 Some ideas fall flat on their face, while others continue their ascendency to the summit.
Bernadette Jiwa explores why some ideas resonate with an audience, while others surrender without so much of a whimper; what is the secret to success?
In Meaningful, Jiwa asks the question: are the best ideas and biggest budgets needed to reach the top? Or can an average concept be transformed into something truly memorable?
Available at Amazon HERE
Kindle: $1.98
Paperback: $7.99
---


Ever wondered how to measure imagination? Or how to quantify an epiphany?
You're in luck.
Imagine: How Creativity Works is an exploration of how research has helped us to understand the human imagination, focusing on the inventive nature of the human mind and how it helps us navigate the world we live in. At the time of publication, Positioning: The Battle for Your Mind transformed the face of marketing strategy.
This revised edition includes commentary from the authors offering new insights into why it's essential to nail your product positioning, whilst offering examples of campaigns to reinforce the theory from Ries and Trout.
Available at Amazon HERE
Hardback: $13.93
Paperback: $36.41
Audio CD: $45.96
---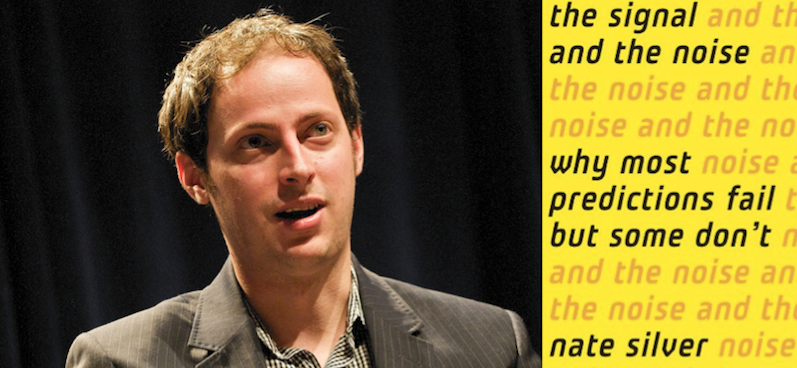 Drawing on his own groundbreaking work, which has seen him predict baseball performances and the 2008 election, Nate Silver examines the world of prediction, investigating how we can distinguish a true signal from a universe of noisy data.
It's often the case that predictions succumb to failure, often at great cost to society, because most of us have a poor understanding of probability and uncertainty. Both experts and laypeople mistake more confident predictions for more accurate ones. But overconfidence is often the reason for failure. If our appreciation of uncertainty improves, our predictions can get better too.
The Signal and the Noise outlines how forecasters think and what bonds they share, asking "what lies behind their success?" Is their gift genuine, or can it be attributed to sheer luck? What patterns have they unraveled? And above all else, are their forecasts genuine?
Available at Amazon HERE
Kindle: $13.99
Hardback: $10.56 - $18.70
Paperback: $9.87 - $10.39
---

Management is considered a key trait in product marketing, and beyond. So, what does it mean to manage well, and how can this benefit a company?
Creativity, Inc. is essential reading for managerial staff keen to take their team to new heights - a key text for those striving for originality.
An insight into the creative culture, Creativity, Inc. is a fascinating book, from one of the great minds of entertainment.
Available at Amazon HERE
Kindle: $14.99
Hardback: $10.64
Paperback: $34.95
---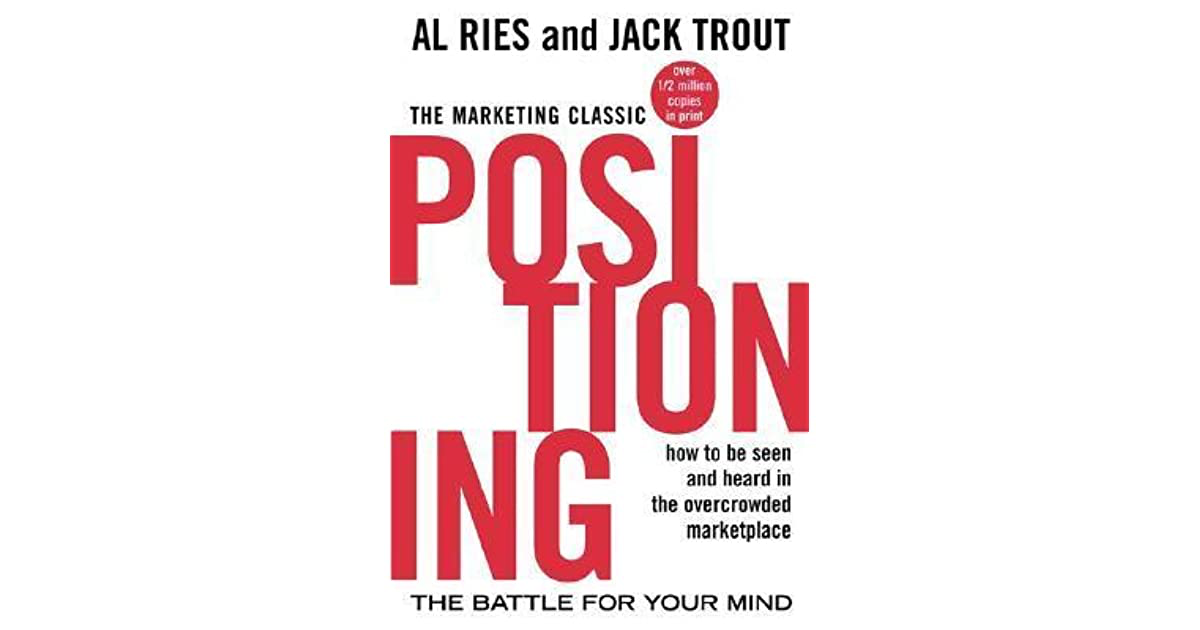 At the time of publication, Positioning: The Battle for Your Mind transformed the face of marketing strategy.
This revised edition includes commentary from the authors offering new insights into why it's essential to nail your product positioning, whilst offering examples of campaigns to reinforce the theory from Ries and Trout.
Available at Amazon HERE
Kindle: $16.68
Hardback: $12.78
Paperback: from $26.07
---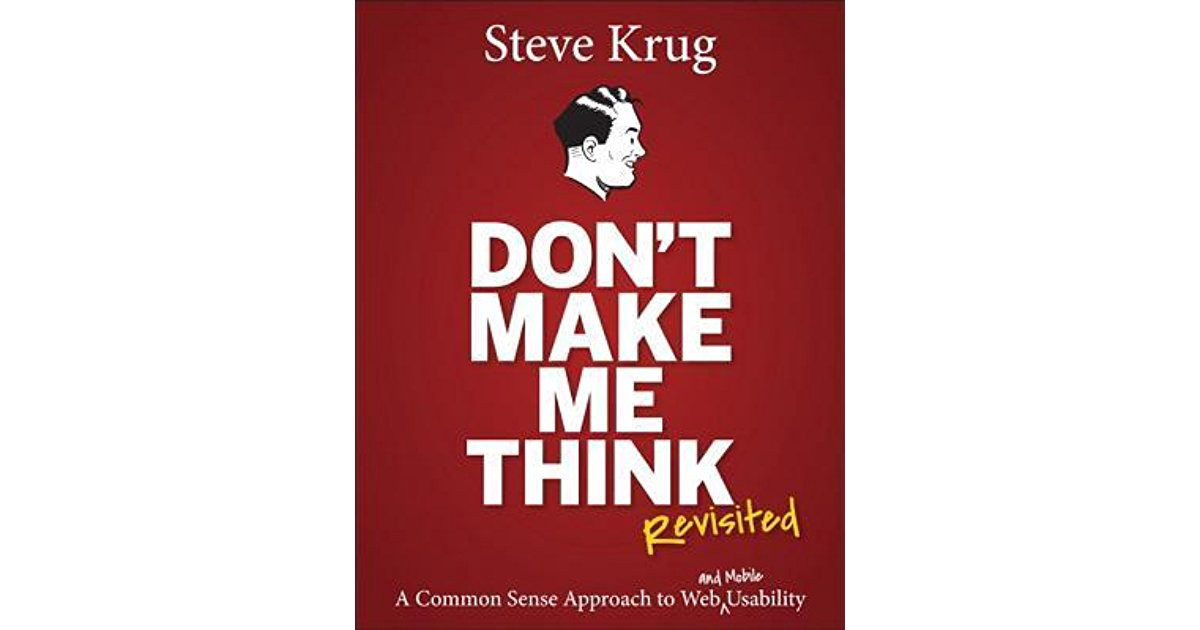 In his 2000 book Don't Make Me Think, Steve Krug explored core concepts of web usability, gaining critical acclaim among web designers and developers, respectively.
In Don't Make Me Think: Revisited, Steve 'revisits' his initial concepts explored in the first edition, replacing outdated info with examples holding more relevance in the modern market.

Short, fun, and with pretty pictures, it's the perfect book for PMMs who wanna brush up on their web usability.
Available at Amazon HERE
Kindle: $16.20
Paperback: from $21.08 - $28.36
---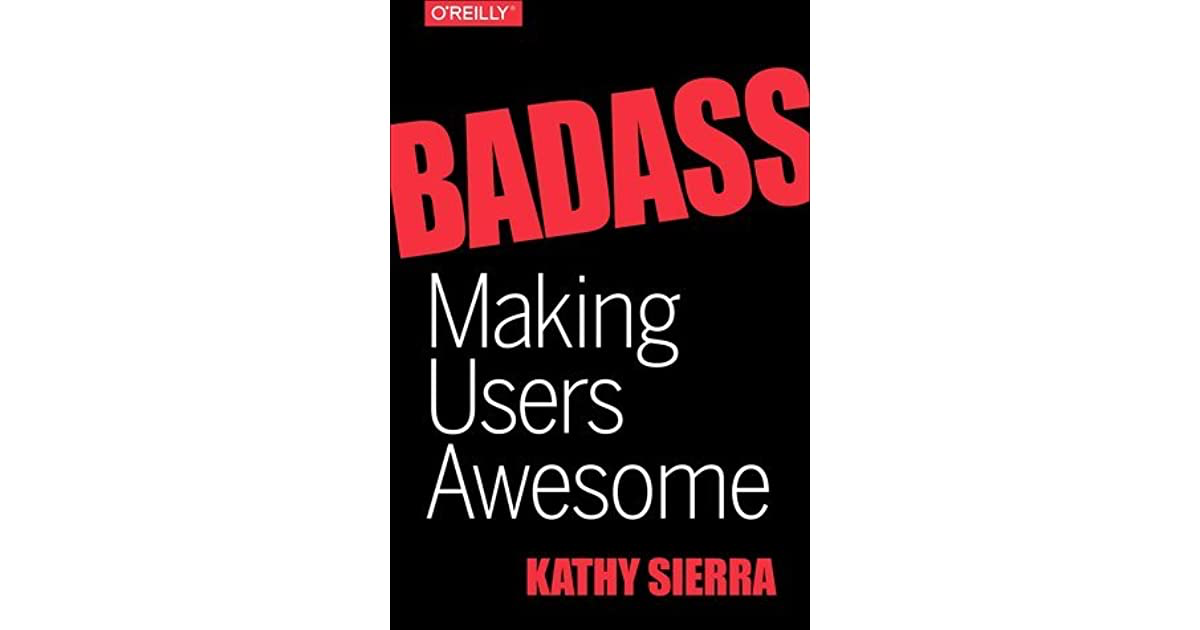 Do enduring successful products and services share common attributes? Can we learn by studying them? Can we reverse-engineer "sustainable success"? Not exactly.
The answers to what makes a sustainable bestseller aren't in the successful product. The answers are in the successful product's users. It's not the product's success that matters most, it's the successful results of those who use it. Repeatedly. Consistently. Sustainably.
The answer to a sustainable bestseller is to shift the focus from making an awesome product to making an awesome user of that product. The answer lies in helping users become badass not just at using the product, but at whatever it is the product can help them do and be.
Some of those answers are surprising, and counterintuitive, but can be implemented by anyone at any stage in a product's development. Even if you can't improve your product, you can still improve your user's experience by designing for what happens after they use it.
Badass: Making Users Awesome is a course on how to create a context in which users can become more skillful, and, most importantly, stay motivated to keep moving forward. Everything our users experience is part of that context, and even the smallest improvements can have a dramatic impact.
Preview courtesy of the publisher
Available at Amazon HERE
Kindle: $22.77
Paperback: $15.55
"In BADASS: Making Users Awesome, Kathy Sierra — one of our brightest business minds — offers up a surprising insight into what makes certain offerings shine in a competitive marketplace. Believe it or not, many people don't care how awesome your product is. Instead, they care about how awesome they are when they use your product. If you can tap into that motivation, you've got gold. This books shows you how."
Daniel H. Pink, author of To Sell is Human and DRIVE
---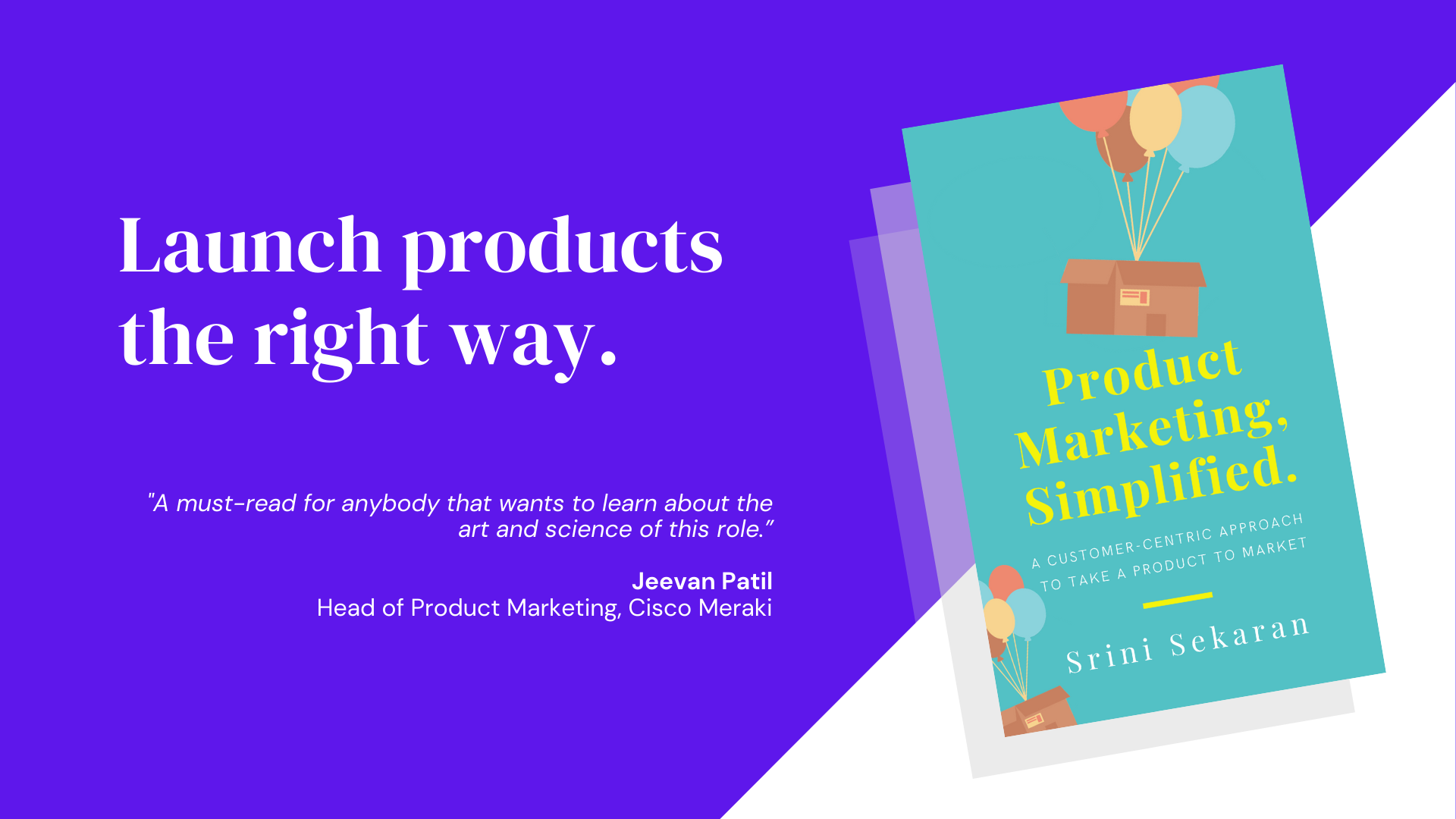 Product Marketing, Simplified is a complete and comprehensive guide to product marketing - it covers topics from messaging to influencing the product roadmap while ensuring the voice of the customer is always at the center of it.
In this book, Srini shares detailed examples that every product marketer and product manager can learn from.
---
Got a must-read book you wanna add to the list? Then drop Stevie a line at stevie.rose@pmmalliance.com with the title, author, where you can buy it, and a few words of endorsement. Happy reading!