Product marketing books to get your hands on
Whether it's a fine wine, a malt whiskey, or your fave pair of Levi's jeans you can't bear to say goodbye to, some things get better with age – with well-crafted literature also continuing to survive the test of time.
A lot can be learned by getting comfy in front of the fireplace and losing yourself in a page-turner, so, with the support of PMMs worldwide, we've put together a list of recommended product marketing publications to help you improve your knowledge, as you start the next chapter of your PMM adventure.
Whether you wanna improve your content marketing, marketing best practices, or take actionable steps to improve your knowledge of key concepts, our definitive list features must-read titles that'll help you do just that.
Has an awesome product marketing title slipped through the net? Share your recommendations with us on LinkedIn, Facebook, Twitter, or in our Slack community, and we'll add them to our list of the best books available to product marketers – as we say, customer feedback is vital in helping us grasp our understanding of the market!
NB: Some of the prices and availability may have changed since updating this list.
---
Top 100 product marketing books: 1 - 10
1) Obviously Awesome – April Dunford


Aligning your product with would-be consumers isn't a matter of following trends, snooping on the competition, or trying to attract the widest customer base.
Which prompts the question: What is it? Cue April Dunford, positioning guru, and tech exec, for an expose on the essentials of positioning.
McDonald's has their famous Big Mac sauce, and Obviously Awesome not only shows you how to cook up your product's very own 'secret sauce', but it also shows you how to sell your sauce to customers desperate to get their hands on it.
An experienced executive with 16 product launches under her belt, and a consultant (who's worked on dozens more), PMA ambassador April Dunford flexes her positioning muscles and explains how to break through the noise of a crowded market.
Available at Amazon HERE
Kindle: $7.00
Paperback: $15.95
---
2) MisUnderstood – Product Marketing Alliance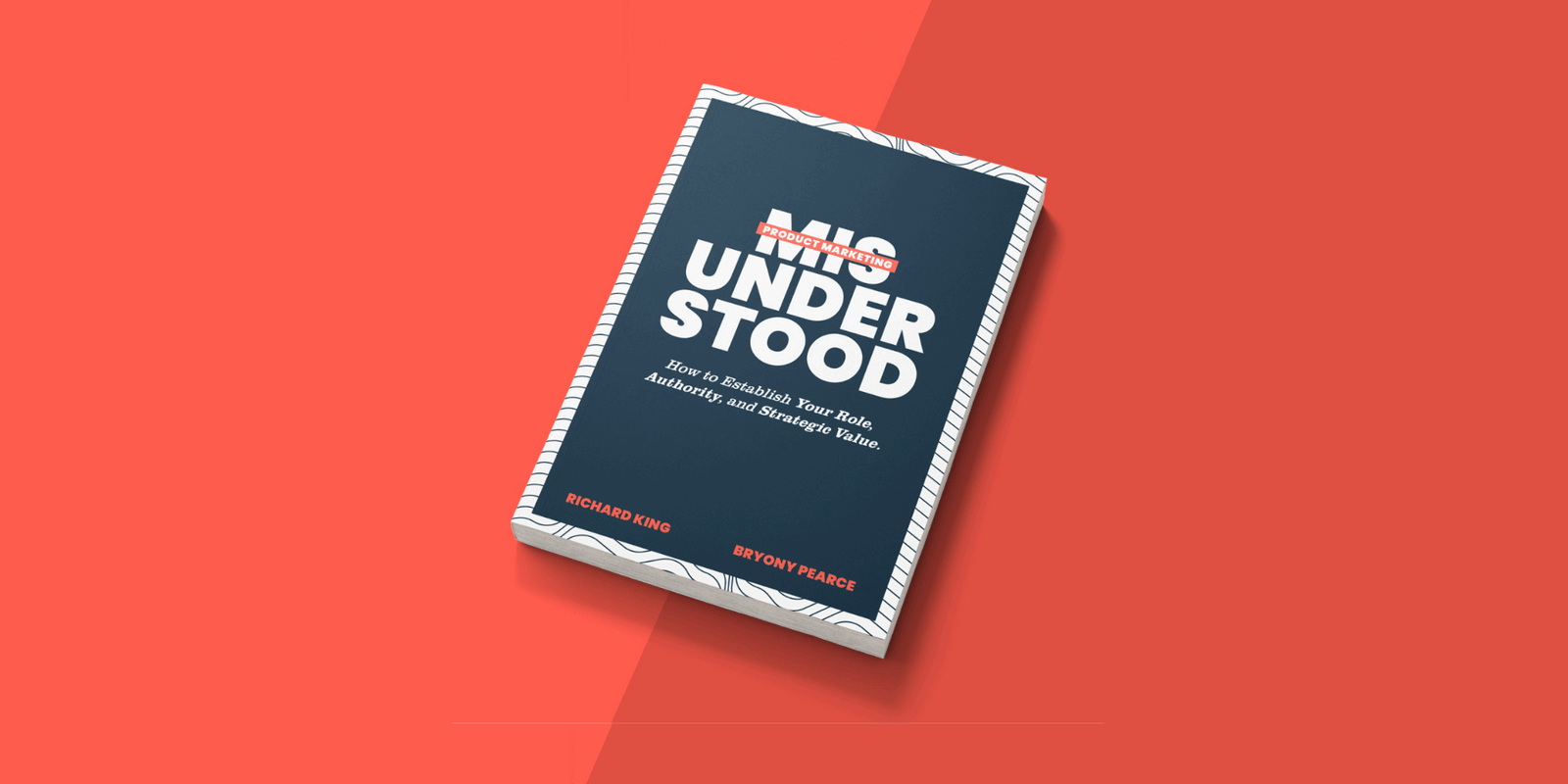 Applying common product marketing principles, this book is the only armor you need to ensure internal stakeholders just get the role – and value it.
Whatever country you're in, the customers you serve, and the products you sell, we've learned there's one universal pain point in product marketing: People just don't understand the value of the role.
​
But we're on a mission to put an end to that. Reversing the roles and using industry-wide PMM principles – like positioning, research, and customer segmentation, this book unravels how you can elevate the role of product marketing in your company.
Never be MisUnderstood again.
---
3) Loved: How to Rethink Marketing for Tech Products – Martina Lauchengco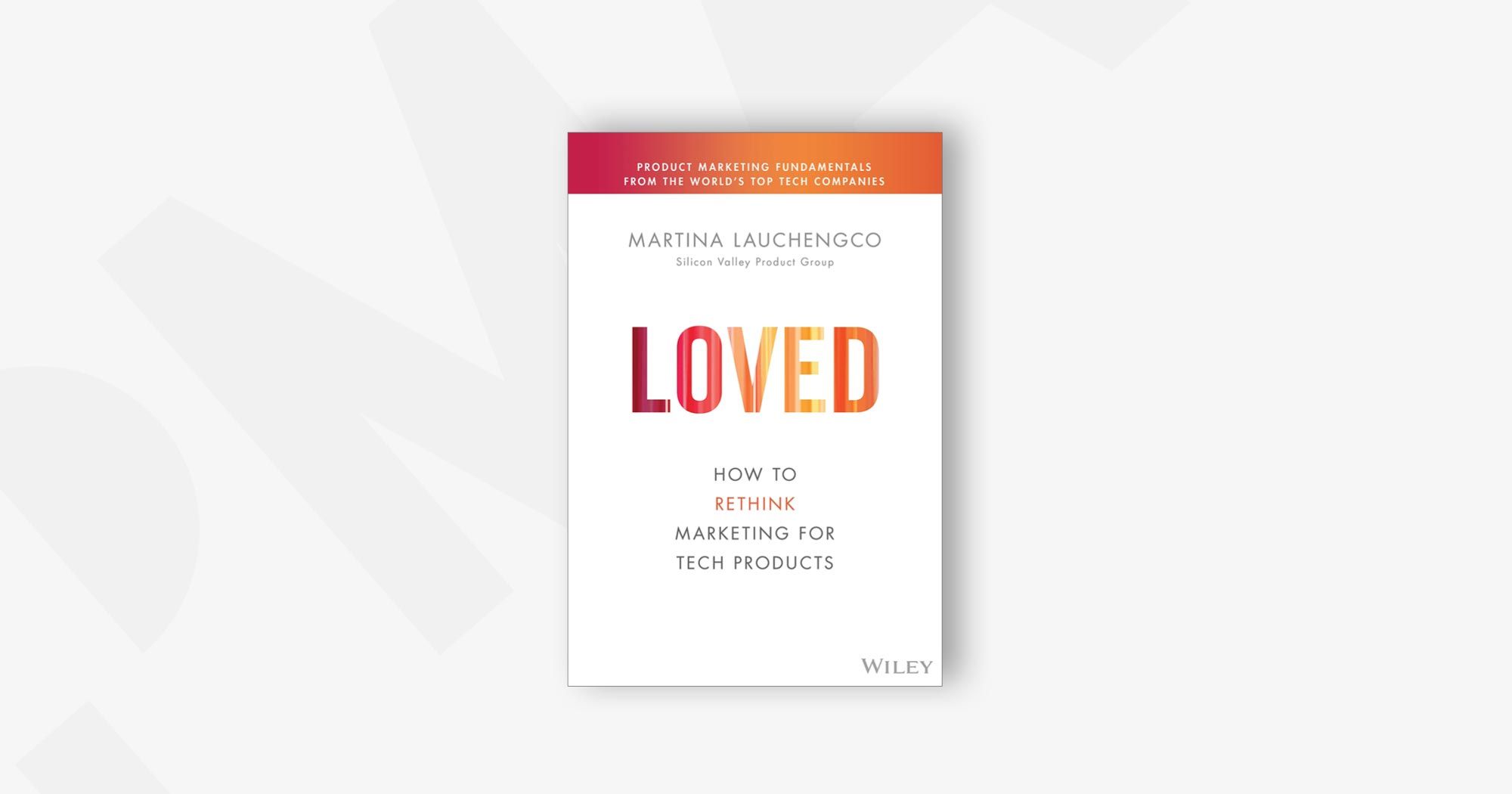 For modern B2B marketers, Loved upends traditional thinking to provide new strategies for marketing SaaS. Lauchengco makes a compelling case that traditional features-driven marketing has lost its power. Drawing on behavioral psychology, she favors emotionally resonant storytelling that speaks to identity and relationships.
Lauchengco guides PMMs through reframing their narrative around user motivations and desired outcomes. She shares tactics for crafting messaging that establishes a trusted partnership with customers, fostering brand love and retention.
Loved is an essential guide to rethinking positioning around emotional resonance and shared values. By following in her expert footsteps, you can craft contagious campaigns that are made to stick.
Available at Amazon HERE
Kindle: $27.74
Hardcover: $32.23
---
4) Crossing the Chasm, 3rd Edition: Marketing and Selling Disruptive Products to Mainstream Customers – Geoffrey Moore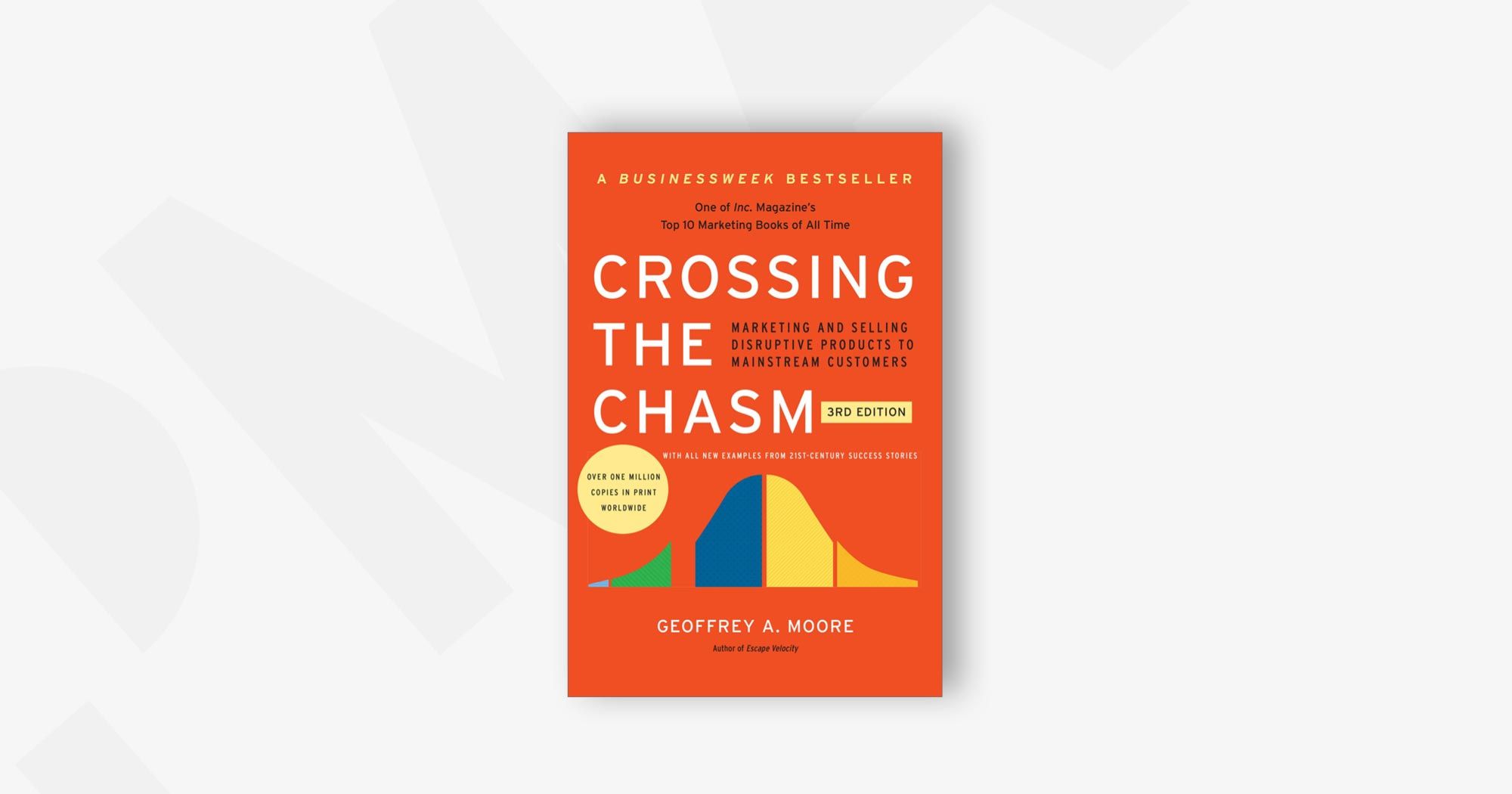 Launching disruptive tech? Chances are you'll need a guide to cross the treacherous ravine of adoption – enter Geoffrey Moore with Crossing the Chasm.
In his book, Moore lays out tailored strategies to market high-tech innovations based on consumer psychology. He maps out five tech consumer types, from trailblazing "innovators" to cautious "laggards."
Though tailor-made for tech, Moore's framework applies to any disruptive innovation. If you're planning a game-changing launch, Crossing the Chasm has the battle-tested techniques that'll help you to position, cross the chasm, and take over the mass market.
Available at Amazon HERE
Kindle: $16.99
Paperback: $15.98
Hardcover: $48.93
Spiral-bound: $32.60
---
5) Everybody Writes: Your Go-To Guide to Creating Ridiculously Good Content – Ann Handley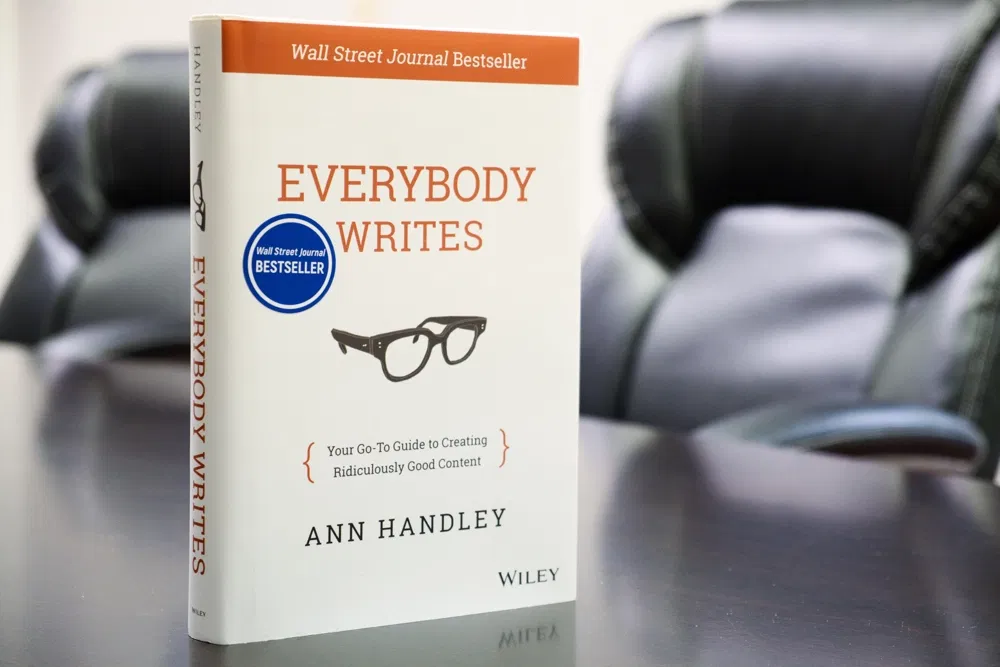 Everybody Writes explains how to attract and retain customers via awesome online communication because let's face it: In a world driven by content, we're all writers – in one way or another.
If your web copy's awful bounce rates will increase, if your blog content isn't great, the attention of the target audience will wane, if your social media posts aren't great, say au revoir to coveted traction.
You get the drift: We all need to produce kick-ass content.
In Everybody Writes, top marketing veteran Ann Handley gives expert guidance and insight into the process and strategy of content creation, production, and publishing, with actionable how-to advice designed to get results.
These lessons and rules apply across all of your online assets ― like web pages, homepages, landing pages, blogs, email, marketing offers, and on Facebook, Twitter, LinkedIn, and other social media.
Ann deconstructs the strategy and delivers a practical approach to create ridiculously compelling and competent content. It's designed to be the go-to guide for anyone creating or publishing any kind of online content ― whether you're a big brand or small and solo.
Available at Amazon HERE
Hardcover: $12.49
MP3 CD: $14.99
---
6) Jobs-to-be-Done: Theory to Practice – Anthony W. Ulwick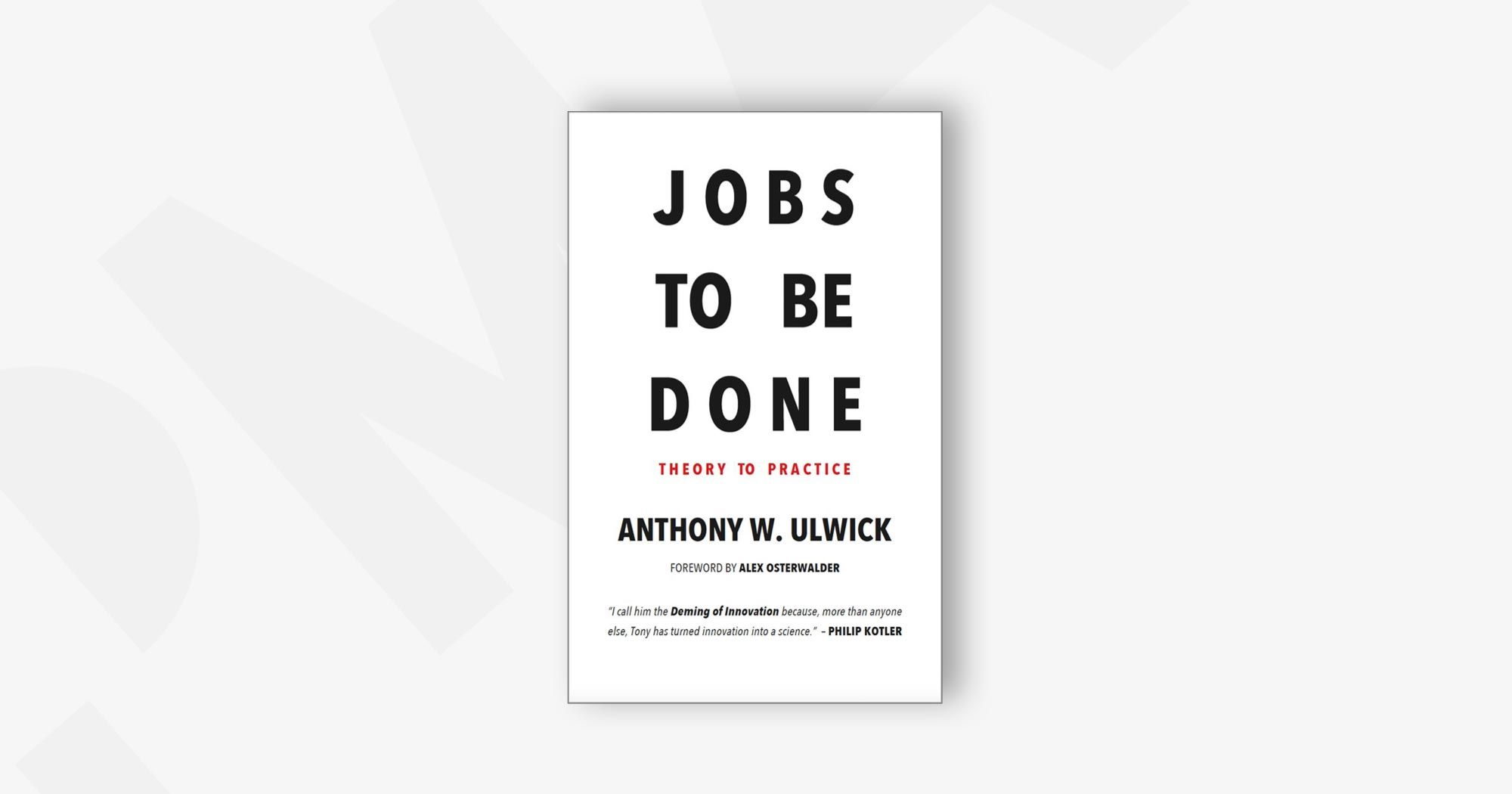 Ulwick, pioneer of the jobs-to-be-done theory, offers a practical guide to understanding what customers are trying to achieve. With insights from psychology and case studies, he outlines a repeatable process to uncover unmet customer needs.
Ulwick makes the case that job-focused thinking leads to standout products. He shares tactics to gather data on customer jobs, pains, and desired outcomes. With step-by-step guidance and engaging examples, Ulwick demonstrates how to translate these insights into defining the right problem to solve. He provides tips to ideate solutions that nail the job to be done and convey the value clearly.
Jobs-to-be-Done gives you a blueprint for building products that customers pull into their lives, reiterating that outstanding customer empathy can help to consistently build products that customers need and unlock product success.
Available at Amazon HERE
Kindle: $4.80
Paperback: $68.50
---
7) Product Marketing Debunked: The Essential Go-To-Market Guide – Yasmeen Turayhi and Cali Schmidt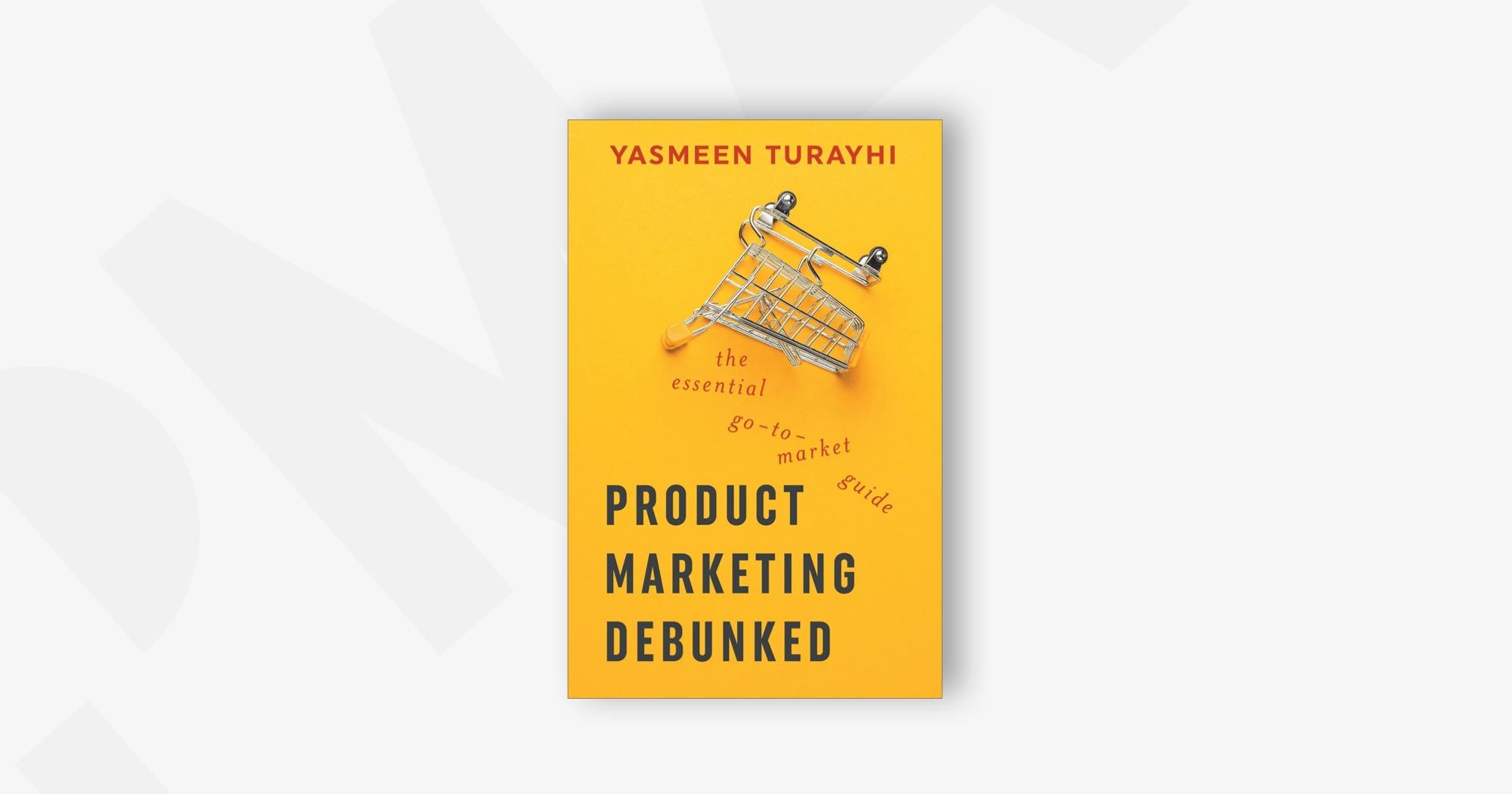 Sick of fluffy product marketing myths? Ready to get real? Yasmeen Turayhi and Cali Schmidt blast through the fog in their tell-it-like-it-is guide, Product Marketing Debunked. They get straight to the point – most PMMs get stuck in busywork mode instead of making a strategic impact. Ouch.
Turayhi and Schmidt's human-centric approach puts the customer first to drive lifetime value. When product and marketing join forces to solve real problems, that's where the magic happens.
These product marketing maestros illuminate the path from mediocrity to impact. Whether your PMM strategy needs a tune-up or a total reboot, Product Marketing Debunked has your back.
Available at Amazon HERE
Kindle: $9.99
Paperback: $14.99
---
8) The Pocket Guide to Product Launches: Get Confident, Go to Market, and Win – Mary Sheehan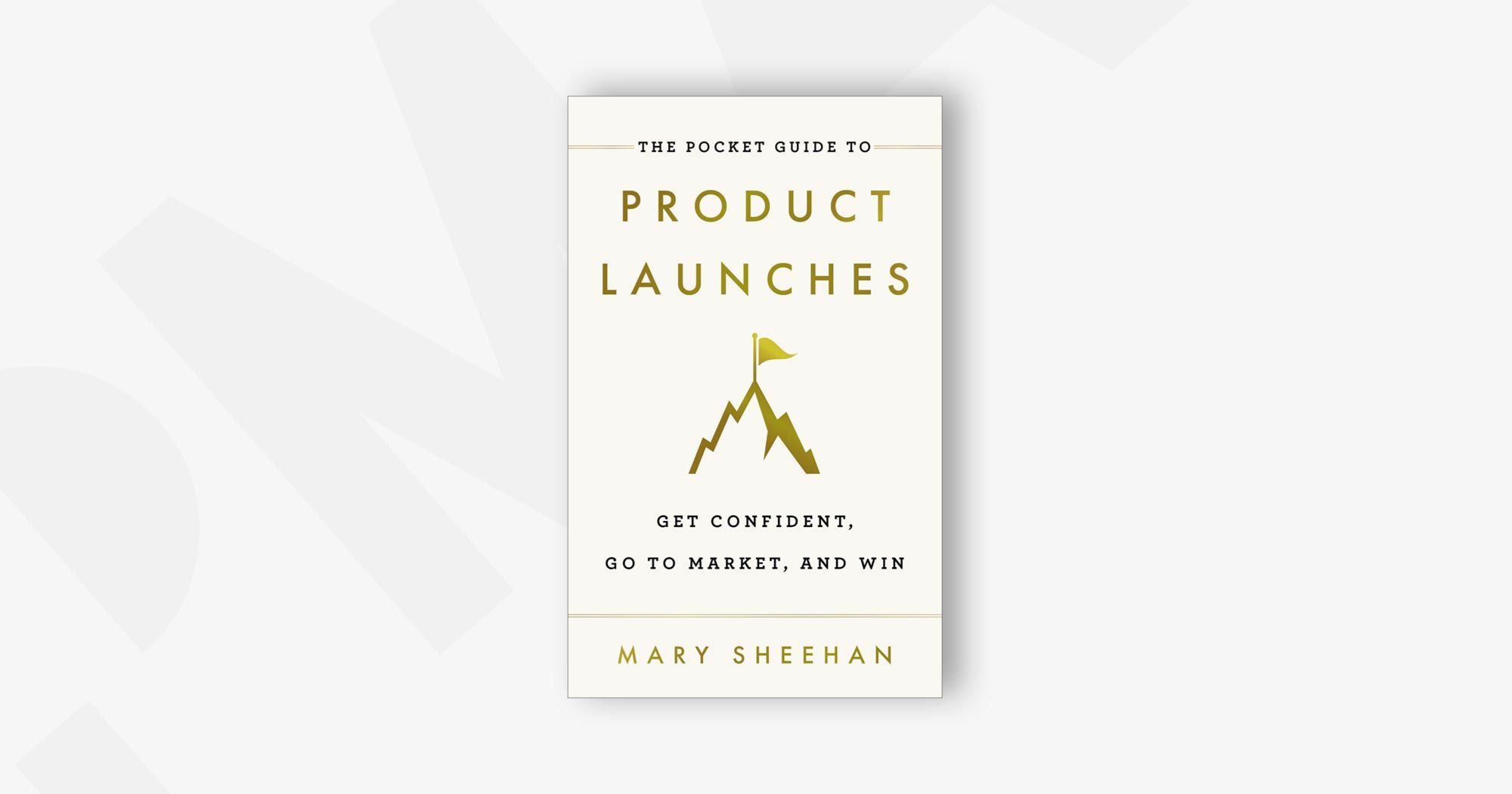 The Pocket Guide to Product Launches: Get Confident, Go to Market, and Win by Mary Sheehan outlines a structured approach to successfully launching new products.
Drawing from her experience leading product teams, Sheehan breaks the launch process into three easy-to-digest phases – Set Up, Go Live, and Optimize.
Sheehan uses encouraging stories from product launches that have made an impact to help you do just the same. She provides frameworks, checklists, and advice to help PMMs like you align on goals, create marketing assets, identify risks, and measure success.
Available at Amazon HERE
Kindle: $10.07
Paperback: $15.69
---
9) Innovator's Dilemma: When New Technologies Cause Great Firms to Fail – Clayton Christensen
Ever stared in shock as an industry titan crumbles at the hands of some upstart disruptor? Wondered how mighty, established companies seem to hand over their kingdom to scrappy newcomers? Well, Clay Christensen has insights that will blow your business mind.
His theory explains why new technologies that initially suck wind up defeating incumbent products that customers loved. Like Netflix railroading Blockbuster. Or PCs derailing mainframes.
Here's why: Disruptive innovations are ignored early on when they underperform. But then they gain ground in niche markets. Suddenly the disruptor improves and steals more customers. By the time incumbents wake up, it's too late!
The Innovator's Dilemma will shake your thinking on innovation and make you reexamine why great firms fail. The super compelling examples and engaging writing style make this book a must-read classic for anyone interested in innovation, strategy, or tech disruption.
Available at Amazon HERE
Kindle: $16.59
Paperback: $22.49
Hardcover: $22.49
---
10) Product Marketing: Mastering the art and science of PMM – Div Manickam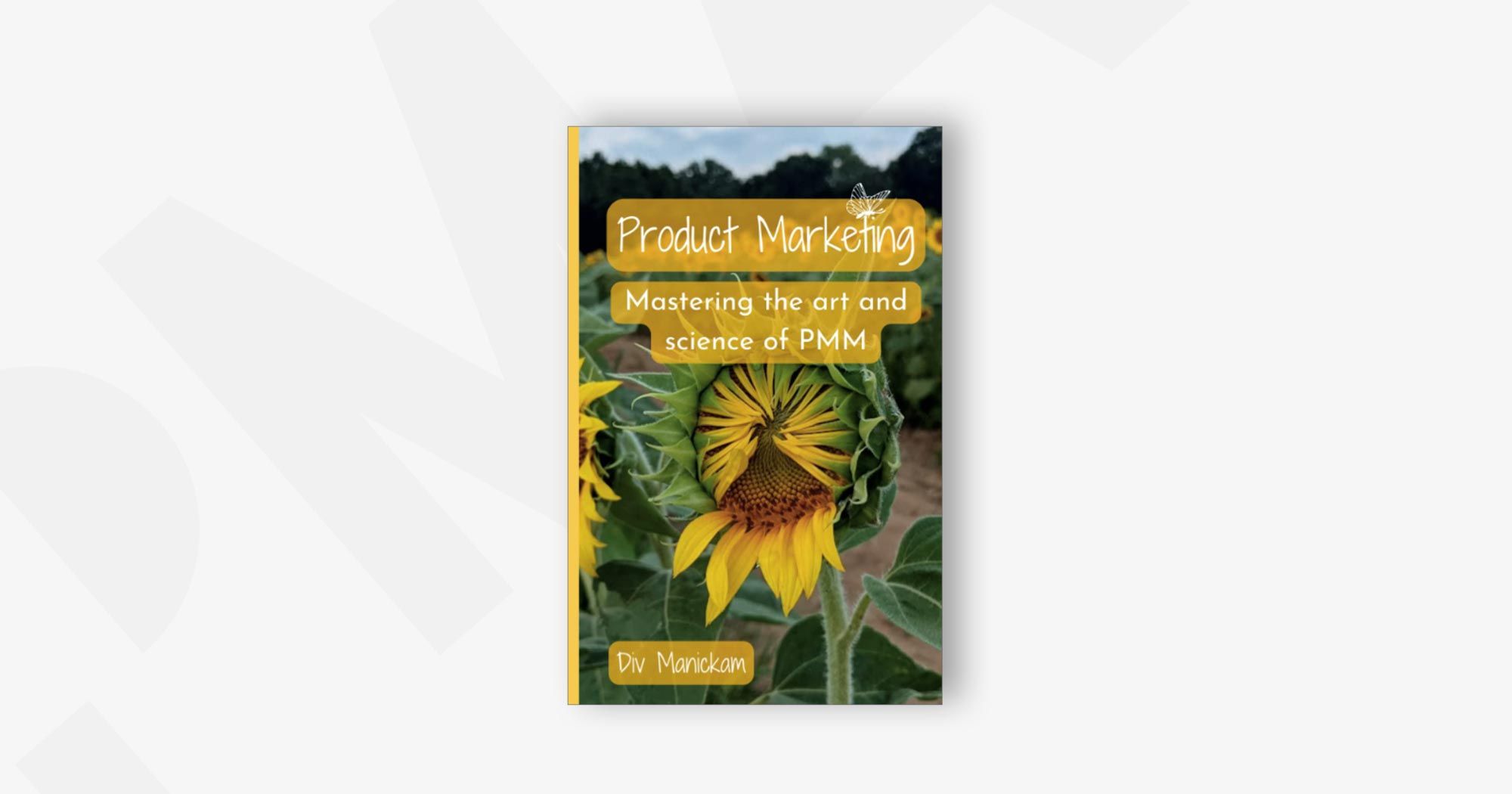 With 15+ years of experience, former PMM leader Div Manickam draws back the curtain to reveal the good, bad, and the ugly in this Product Marketing playbook.
Blending strategic frameworks with tactical advice, Div covers the PMM role from all angles. She provides a crash course on positioning products, analyzing markets, developing pricing, driving sales enablement, and measuring performance. With insightful interviews and real-world examples, Div brings clarity to the ambiguous PMM function.
Yet the most valuable element is Div's candid perspective. She stresses critical skills like influence, storytelling, and executive communication, with an emphasis on mindset, pushing PMMs to become trusted advisors and leverage their unique cross-functional roles.
Div demystifies the role while offering tools to align stakeholders and impact the bottom line.
Available at Amazon HERE
Kindle: $5.00
Paperback: $17.00
Audiobook: $5.95
---
Top 100 product marketing books: 11 - 20
11) Positioning: The Battle for Your Mind – Al Ries and Jack Trout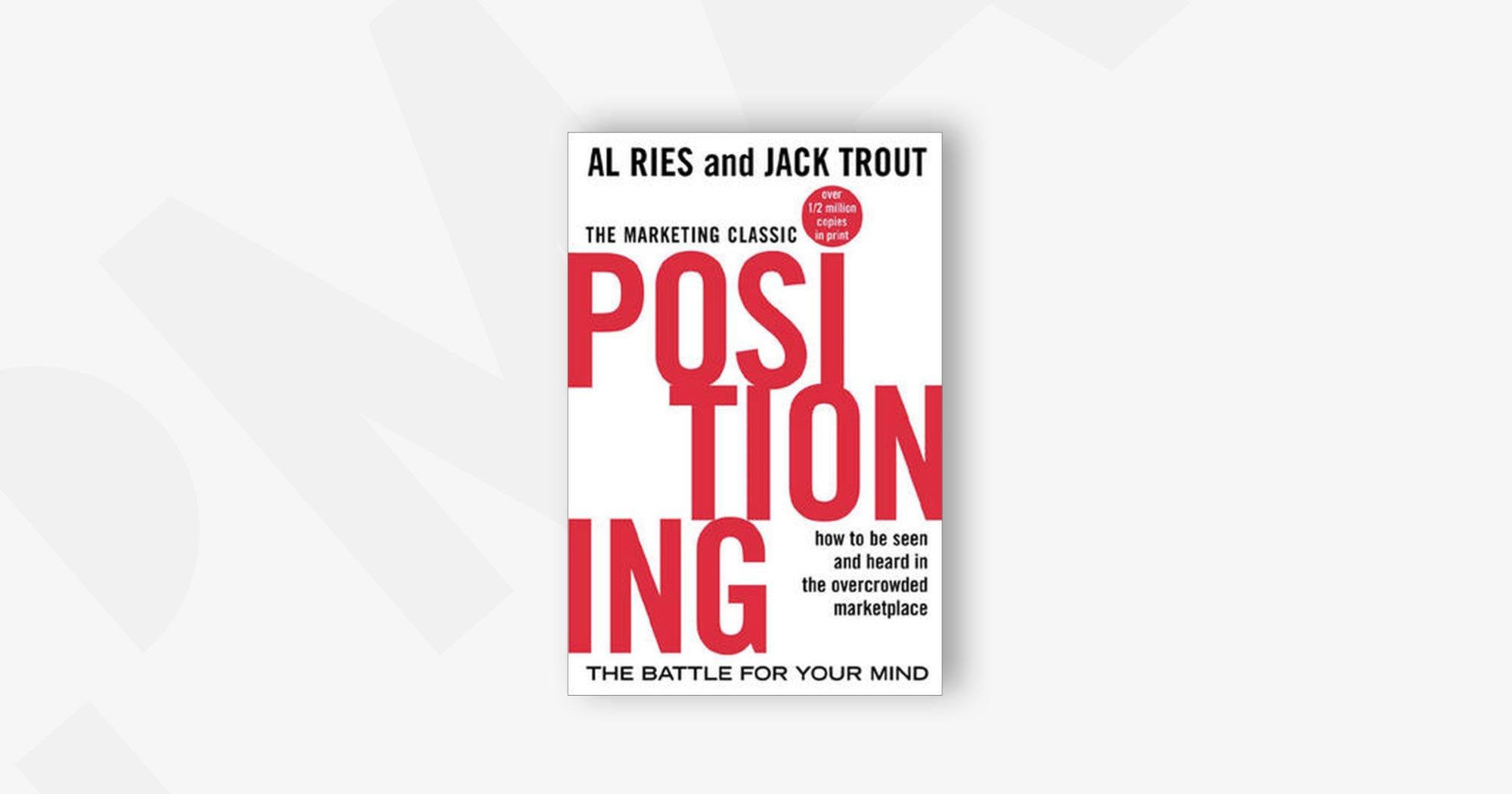 Blending psychology, military strategy, and engaging examples Positioning by marketing gurus Ries and Trout unveils the crucial role of perception in purchasing.
By narrowing their focus to own a key attribute in the customer's mind, brands can break through the clutter. Ries and Trout urge simplicity and consistency in messaging to implant ideas indelibly in the public consciousness.
Yet their most profound idea is that product differentiation starts in the mind. They contend that authentic positioning captures what makes a brand uniquely meaningful to customers.
Ries and Trout reveal the psychology behind why customers notice, recall, and choose brands. Their pioneering concepts around perception helped launch modern branding and remain critical weapons in the marketer's arsenal.
Available at Amazon HERE
Kindle: $11.35
Paperback: $16.74
---
12) Product-Led Onboarding: How to Turn New Users Into Lifelong Customers – Ramli John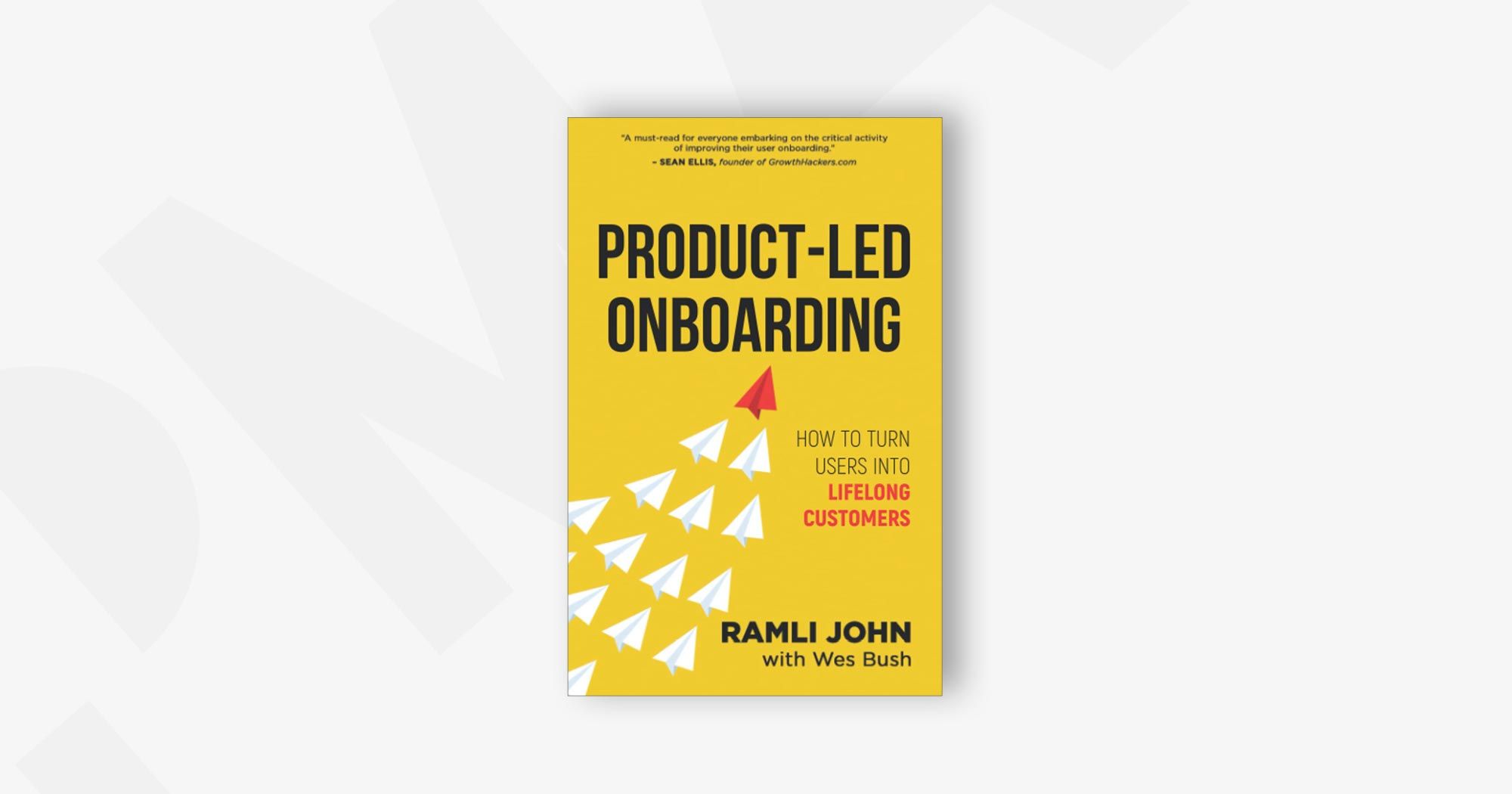 In Product-Led Onboarding, user onboarding guru Ramli John busts the myth that traditional tutorials convert users. Disjointed sales-y onboarding is a one-way ticket to churn city.
Instead, guide new users with immersive, in-app experiences. John shows how psychology-backed prompts, notifications, and frictionless workflows build habits and deliver aha moments that hook users.
With engaging stories and research, John illustrates how to architect captivating onboarding flows. He shares actionable ways to map journeys, design activation prompts, and drive recurring value.
For SaaS players seeking traction, put John's strategies into action to convert one-time users into power users who drive growth with viral loops.
Available at Amazon HERE
Kindle: $12.60
Paperback: $19.77
---
13) Value Proposition Design: How to Create Products and Services Customers Want – Alexander Osterwalder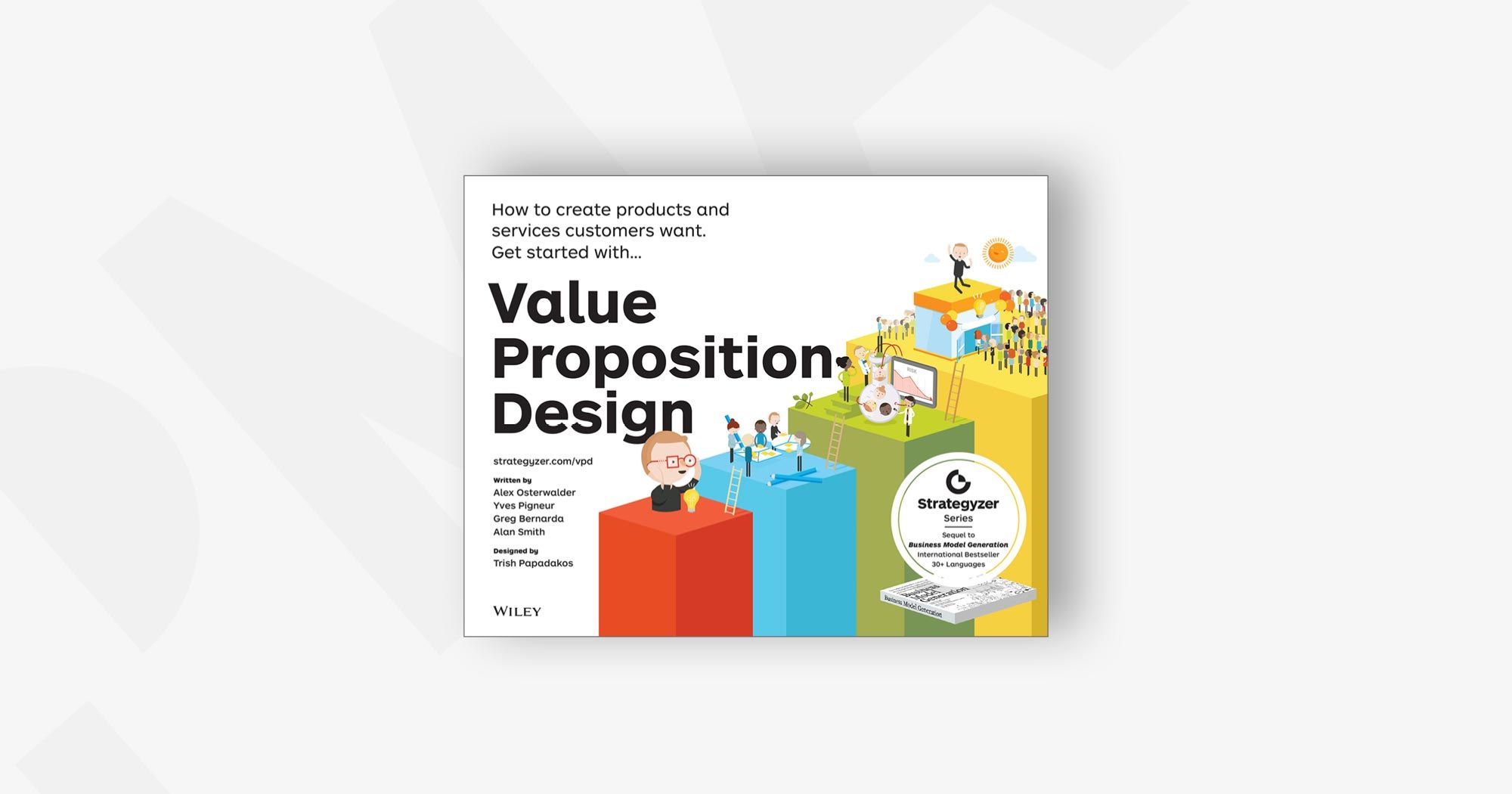 Osterwalder, creator of the Business Model Canvas, shares his proven formula for creating irresistible products. With insights into customer psychology and practical templates, he cuts through guesswork to help product marketing pros, just like you, design winning value propositions.
Osterwalder makes the case that robust value propositions are essential to product-market fit. He provides a repeatable process to map target customers, identify their jobs-to-be-done, and pinpoint their pains. With engaging examples, Osterwalder demonstrates how to leverage this customer understanding to craft products that perfectly alleviate pains and enable gains.
Value Proposition Design is a masterclass in customer-centric product development. The book provides you with actionable worksheets and design tips for continuously optimizing product-market fit.
Available at Amazon HERE
Kindle: $26.74
Paperback: $26.69
---
14) Playing to Win: How Strategy Really Works – A.G. Lafley and Roger L. Martin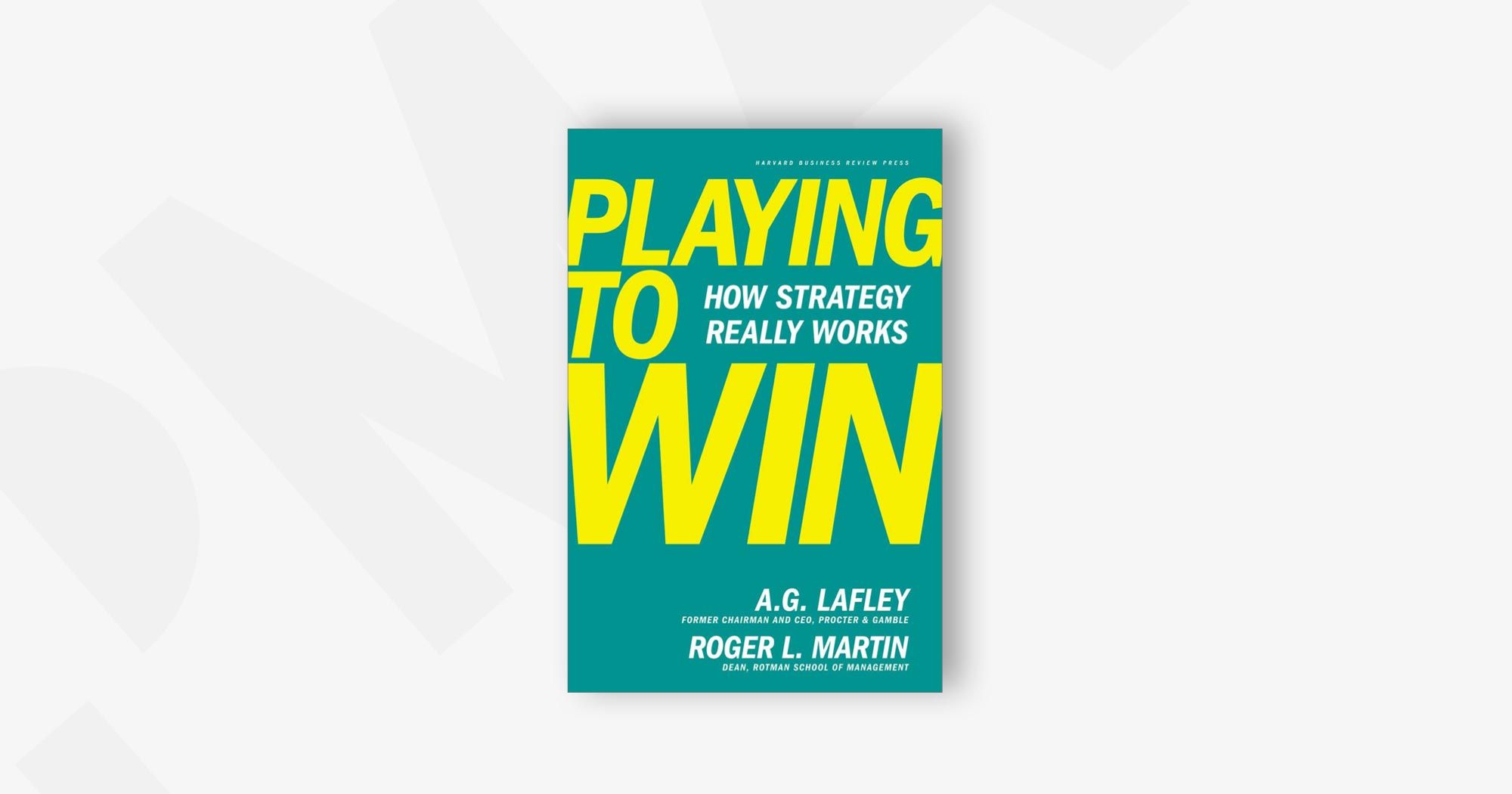 Business luminaries A.G. Lafley and Roger Martin provide a game-changing playbook for winning in the marketplace.
In Playing to Win, Lafley and Martin blend real-world stories with rigorous frameworks to help you clarify your strategy and align all functions. With handy examples, they reveal how to make clear, action-oriented choices to outmaneuver competitors.
They offer a five-step cascade that provides a steady model to convert lofty goals into consumer-centric innovation. In turbulent times, Playing to Win offers product marketers a steady hand.
By putting its disciplined approach into practice, you can transform strategy from academic exercise to competitive advantage.
Available at Amazon HERE
Kindle: $18.17
Hardcover: $23.35
---
15) The Empathy Edge: Harnessing the Value of Compassion as an Engine for Success – Maria Ross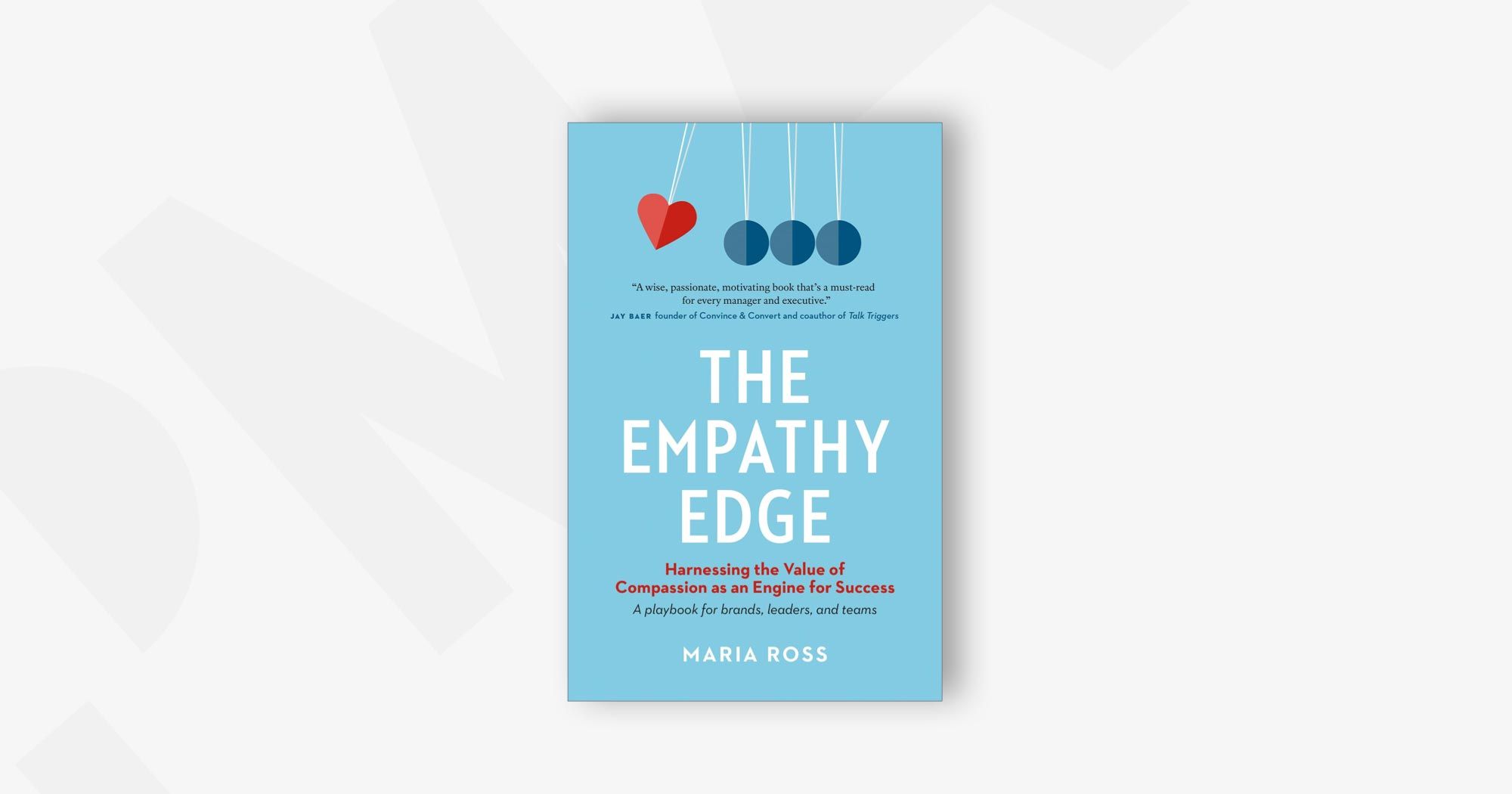 Struggling to truly connect with customers? Marketing expert Maria Ross knows what it takes to bake empathy into your products.
The Empathy Edge blends neuroscience and case studies, offering expert examples that help you harness the power of compassion and drive growth.
Ross recommends moving beyond features to fulfill deeper human needs. By integrating empathy into development, PMMs can create resonant brand experiences. With care and nuance, Ross reorients product marketers to see people behind data. The human-centered approach always wins!
Available at Amazon HERE
Kindle: $9.72
Paperback: $15.30
---
16) Play Bigger: How Pirates, Dreamers, and Innovators Create and Dominate Markets – Al Ramadan, Dave Peterson, Christopher Lochhead, Kevin Maney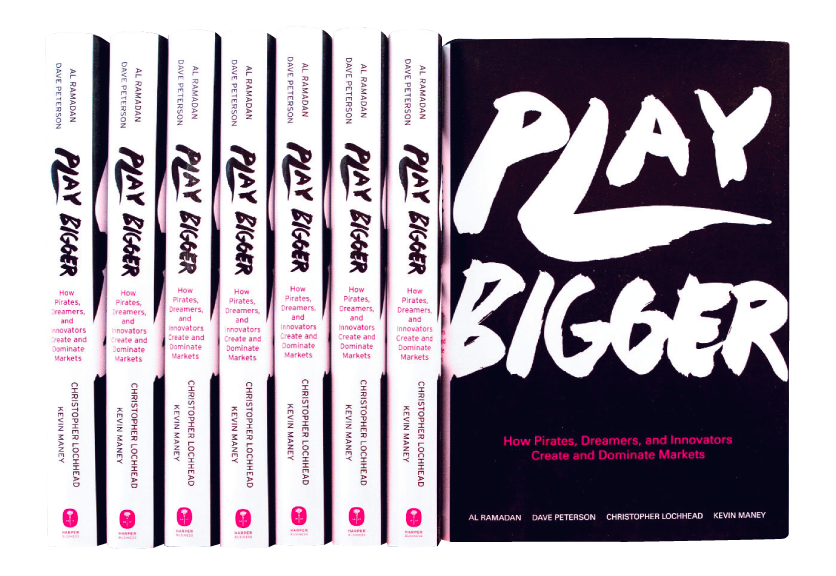 Some product marketers place their hopes of success solely on ousting their rivals.
Let's be honest, competitor analysis and the like go a long way to contributing to success. But it isn't everything a product marketer needs to do to be the best they can be.
Sometimes, you've gotta go the extra mile and leave your rivals reeling with an idea so breathtaking, it ain't been seen anywhere else.
Play Bigger: How Pirates, Dreamers, and Innovators Create and Dominate Markets highlights the importance of inventing a whole new ball game, rather than being the best in a particular area.
You can't build an epic company without building an epic category.
Don't just play. Play Bigger.
Available at Amazon HERE
Kindle: $20.99
Hardback: $13.98
Audiobook: $5.95
---
17) The Product Marketing Manager: Responsibilities and Best Practices in a Technology Company – Lucas Weber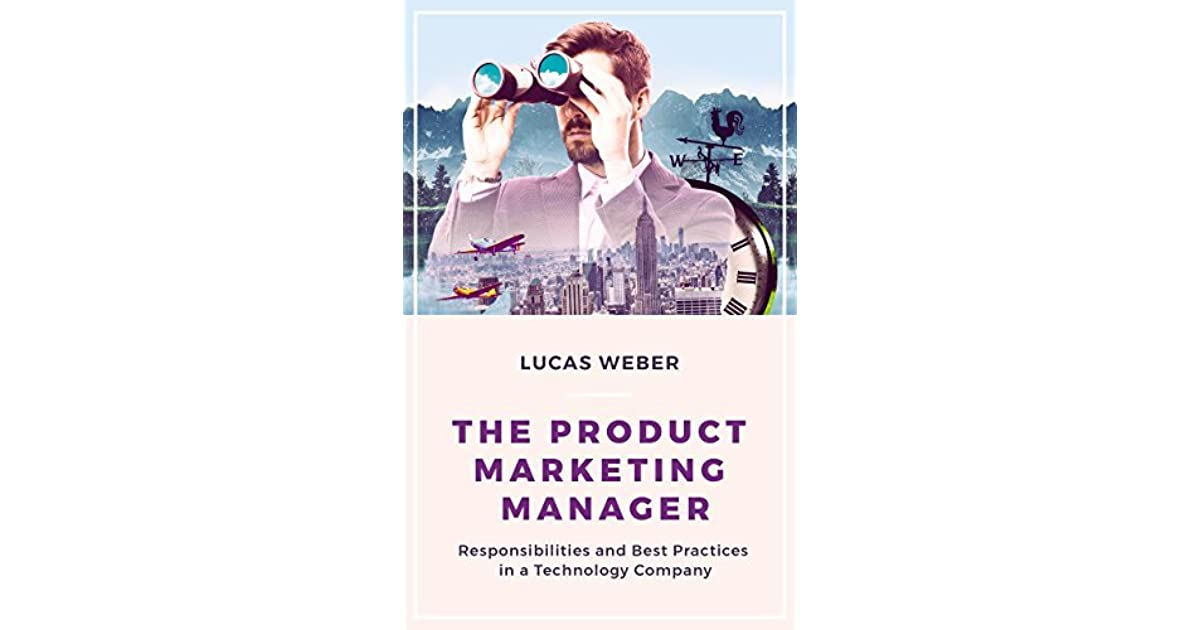 PMMs play a critical role in defining the positioning, messaging, and USPs of a product or product line.
Perhaps you're a Product Marketing Manager? If so, pop it on your reading list – it's geared towards people just like you.
As well as explaining the nooks and crannies of the role, Weber outlines practical applications of the information presented, before introducing a personal perspective with life lessons and anecdotes of his own, as well as contributions from experts in the field.
Perfect for newbies and seasoned pros alike, The Product Marketing Manager is essential reading for PMMs of all levels.
Available at Amazon HERE
Kindle: $1.96
---
18) Building a StoryBrand: Clarify Your Message So Customers Will Listen – Donald Miller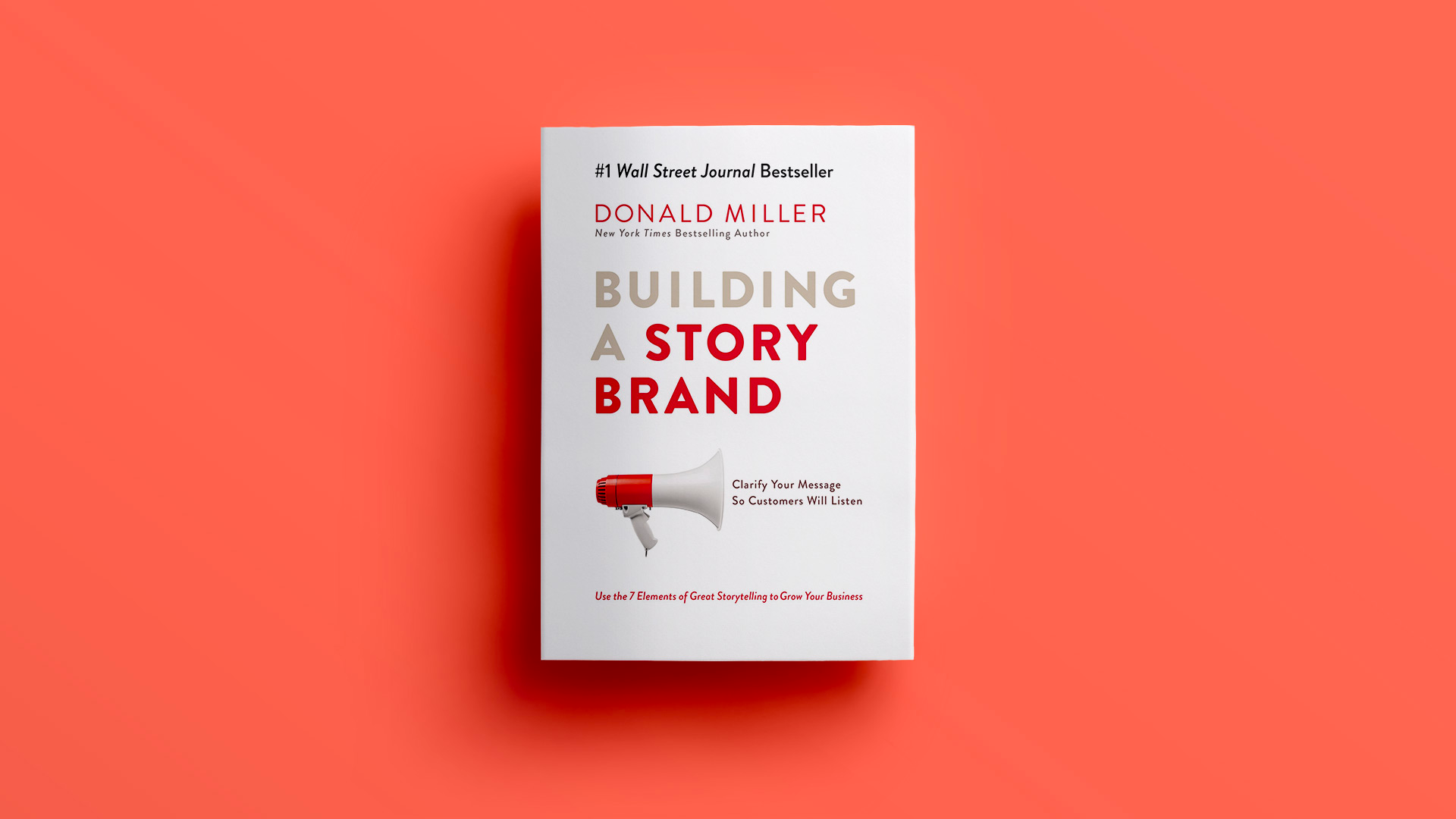 Donald Miller's StoryBrand process solves the struggles leaders encounter when discussing their businesses. It's a favorite amongst PMMs in our Slack community, with Ashley Herbert, Product Marketing Manager at Recruitee, singing its praises:
"Donald Miller's book, Building a Story Brand, helped to hone my communication skills and to look at messaging in a new light.
"As product marketers, messaging is a part of what we do every day, and learning how to paint the customer as the true hero of our company story helped transform my communication into something more effective and empathetic towards our customers."
Miller's method connects customers and provides readers with the ultimate competitive advantage, revealing the secret for helping their customers understand the compelling benefits of using their products, ideas, or services.
Building a StoryBrand focuses on the seven universal story points all humans respond to, the real reason customers make purchases, how to simplify a brand message so people understand it, and how to create the most effective messaging for websites, brochures, and social media.
Whether you're a VP of Product Marketing or an entry-level PMM, Building a StoryBrand will prick your attention and make you think about how you talk about who you are, what you do, and the unique value you bring to your customers.
Available at Amazon HERE
Kindle: $12.71
Hardcover: $10.18
Audiobook: $5.95
---
19) The Mom Test: How to talk to customers & learn if your business is a good idea when everyone is lying to you – Rob Fitzpatrick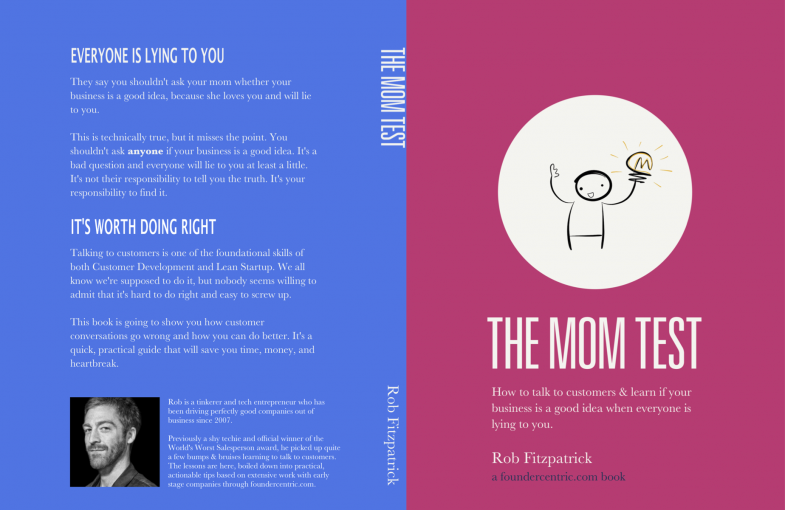 Looking for a quick, practical guide to save you time, money, and heartbreak?
Perhaps it's time to pick up Rob Fitzpatrick's The Mom Test.
The Mom Test focuses on customer communication, one of the essential skills of customer development and lean startup, and has been recommended by Grace Chi, Co-Founder at Pulsedive Cyber Threat Intelligence:
"The Mom Test by Rob Fitzpatrick is an excellent short read about being honest and asking the right Qs about your business/product/user/feedback. It's useful to use/teach these tactics to leadership and technical teammates too."
In the book, Fitzpatrick shows readers how customer communication can go wrong, and more importantly, how to improve it.
Available at Amazon HERE
Kindle: $10.02
Paperback: $18.60
Audiobook: $5.95
---
20) Purple Cow: Transform Your Business by Being Remarkable – Seth Godin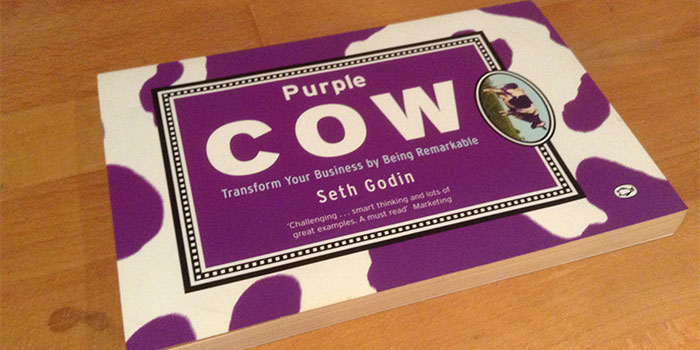 Standing out in a crowded market is no longer enough. To truly thrive today, you need to become a Purple Cow!
In Purple Cow, marketing guru Seth Godin makes a compelling case that classic advertising and mass marketing no longer work. To grab customers' attention, you must create remarkable products and campaigns that people crave to talk about.
Godin challenges readers to break free from following the herd. Through clever examples and his signature wit, he shares innovative tactics for manufacturing marketing that's worth talking about. You'll learn how to rethink pricing, packaging, and promotion to create buzz and amplify word-of-mouth.
Godin encourages businesses to take smart risks, embrace originality, and stop wasting money on vanilla approaches.
Stand out or blend in. The choice is yours. With Purple Cow, Godin expertly charts a bold course toward building beloved brands that are mesmerizingly and unmistakably extraordinary.
Available at Amazon HERE
Kindle: $12.99
Paperback: $12.27
Audiobook: $5.95
---
Top 100 product marketing books: 21 - 30
21) Start with Why: How Great Leaders Inspire Everyone to Take Action – Simon Sinek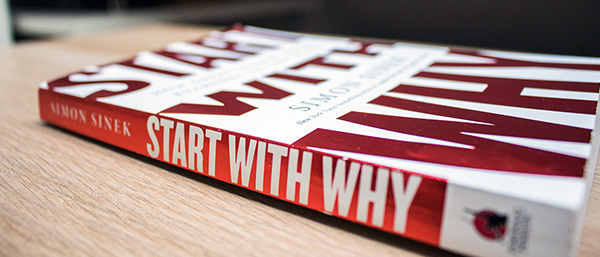 "Why?"
It's the question that can take product marketers down endless routes and open up many opportunities.
In Start With Why, Simon Sinek offers a powerful framework for articulating brand purpose and inspiring customer loyalty.
Sinek argues that great leaders (like Apple and Southwest Airlines – companies that he profiles in this book) start by defining their fundamental "Why" – their purpose or belief – before determining "How" and "What" they do. From here, they build a community around shared values.
Start With Why provides you with the guidance needed for expressing the soul of a brand and a framework to connect with customers at a deeper level through shared beliefs and devotion to meaningful change.
Available at Amazon HERE
Kindle: $9.99
Paperback: $9.99
Audiobook: $5.95
---
22) So What?: How to Communicate What Really Matters to Your Audience – Mark Magnacca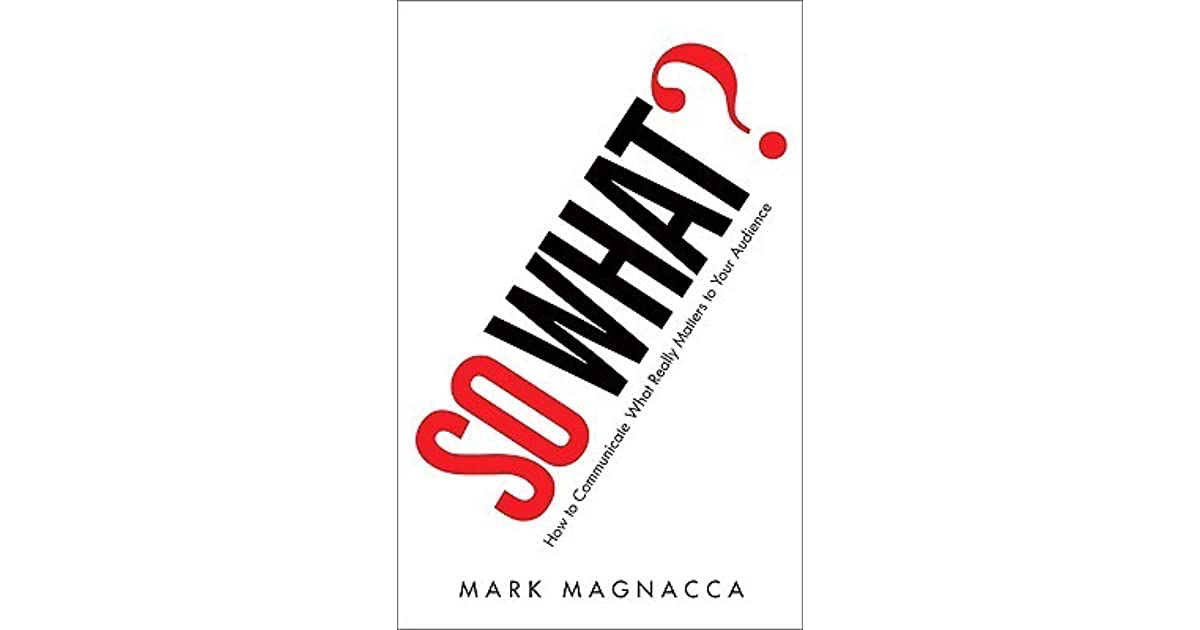 Communicating well with your audience is an essential part of product marketing; some find it a stroll in the park, but for others, it's enough to make their palms sweat.
Thankfully, for the latter, the likes of Mark Magnacca make it their business to make life much easier when communicating with audiences. Kara Parkinson, Head of Marketing at AudienceView is amongst its many fans:
"I like 'So What?' by Mark Magnacca. It's ostensibly a sales book, but always making sure your prospects and clients know how your product will benefit them is PMM gold."
In his book, So What?: How to Communicate What Really Matters to Your Audience, Magnacca dishes the dirt on the fundamentals of customer communication, and shares a host of invaluable tips, techniques, examples, and exercises sure to enhance your communication and above all else, your customer base.
Available at Amazon HERE
Paperback: $7.99
---
23) B2B Product Marketing For Tech Startups: Understanding and executing product marketing activities with minimal resources for maximum company growth – Andreas Schroeter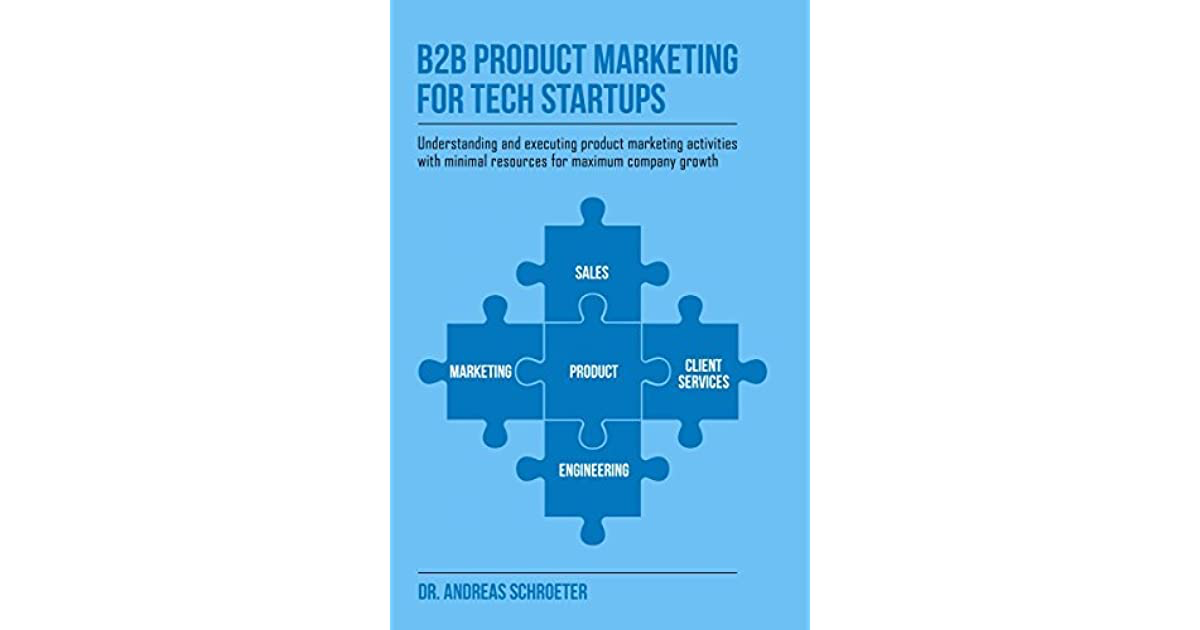 Starting a business isn't a piece of cake. No siree. It's a physical and emotional challenge.
Add to that, it can be pretty expensive; endless entrepreneurs have bit the silver bullet given the lack of resources at their disposal.
Andreas Schroeter's book offers an in-depth understanding of how to execute product marketing activities and maximize company growth – irrespective of whether you're strapped for cash.
So, if you're from a fintech background, you'll take a series of key takeaways from this book, with positioning, pricing, and promotion among the topics covered.
Available at Amazon HERE
Kindle: $8.99
---
24) Buyer Personas: How to Gain Insight into your Customer's Expectations, Align your Marketing Strategies, and Win More Business – Adele Revella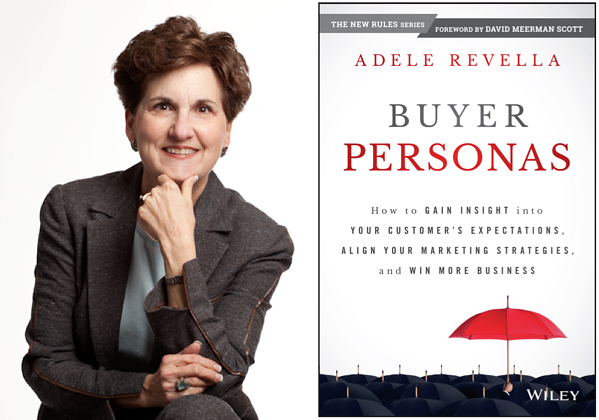 It's time to get personal.
In Buyer Personas, marketing expert Adele Revella provides a practical guide to understanding your target audiences and tailoring your message to their wants, needs, and goals.
Revella lays out proven methods for developing richly detailed fictional portraits of your ideal buyers, based on in-depth market research. You'll learn how to bring your personas to life and leverage them to inform branding, content creation, product development, and sales strategies.
For relatable, memorable marketing that converts, you need more than data. You need heart. And Buyer Personas gives you the roadmap to connect on an emotional level with the people who matter most – your customers.
Available at Amazon HERE
Kindle: $15.00
Hardback: $23.65
---
25) Hooked: How to Build Habit-Forming Products – Nir Eyal & Ryan Hoover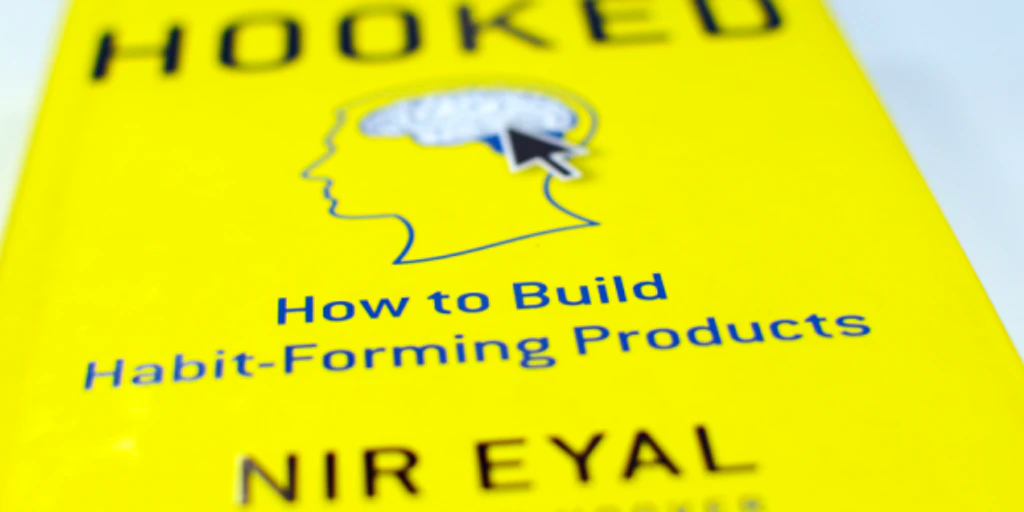 Curious about how companies create products people can't get enough of?
After all, we live in a society where iPhones, game consoles, and so forth continually fly off shelves.
But what makes us engage with products? What's the magic behind the method of consumerism?
In his book, Nir Eyal answers a whole host of questions, by explaining the Hook Model, a four-step process embedded into the products of many successful companies to subtly encourage customer behavior. These methods help these products fulfill their goal of bringing users back again and again without relying on expensive ads or excessive messaging.
Hooked is written for product managers, designers, marketers, start-up founders, and anyone interested in understanding how products influence our behavior.
Available at Amazon HERE
Kindle: $16.99
Hardback: $12.48
Audiobook: $5.95
---
26) Hacking Growth: How Today's Fastest-Growing Companies Drive Breakout Success – Sean Ellis & Morgan Brown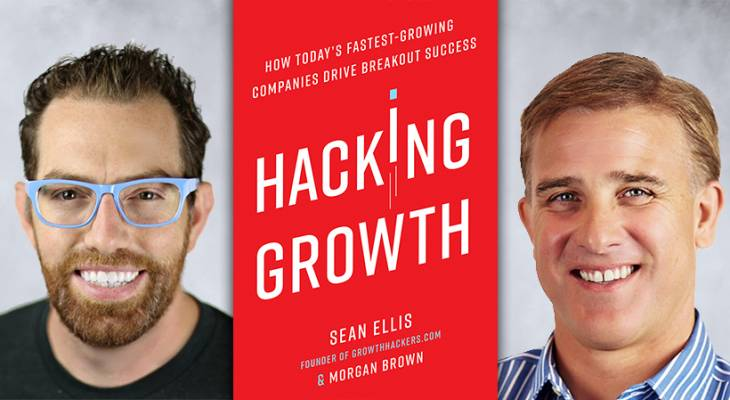 If a company stands still and doesn't progress, it's a surefire sign of failure, right?
Orgs are continually striving for growth; it's one of the first things investors, shareholders, and market analysts take into account when they're A) assessing performance, or B) valuing a company.
Cast your mind back to The Lean Startup, a book focusing on product development. Hacking Growth does the same thing, but for market share growth, with Ellis and Brown taking the product out of the spotlight and placing an emphasis on the most important piece of the PMM puzzle – the customer.
An indispensable reference for companies to use in their growth strategy, Hacking Growth highlights how to set up and run your growth team, identify and test growth levers, and as well as how to adopt a proactive approach to results.
Available at Amazon HERE
Kindle: $12.15
Hardback: $38.41
---
27) Influence: The Psychology of Persuasion – Robert. B Cialdini
Written by Dr. Robert B. Cialdini, an expert in influence and persuasion, Influence delves into the intricacies of the psychology of what causes people to say "yes," explaining how to apply these principles within your practice.
Within the book, Cialdini outlines six areas of influence, revealing how readers can use them and transform themselves into prestige persuaders.
Keith Brooks, Product Evangelist, and B2B Mentor has reaped the benefits of Cialdini's work:
"Cialdini's book is all about persuasion, which all of us are trying to do but he makes it all so clear even to people who think they know it all."
Available at Amazon HERE
Paperback: $19.94
MP3 CD: $37.03
---
28) The Making of a Manager: What to Do When Everyone Looks to You – Julie Zhou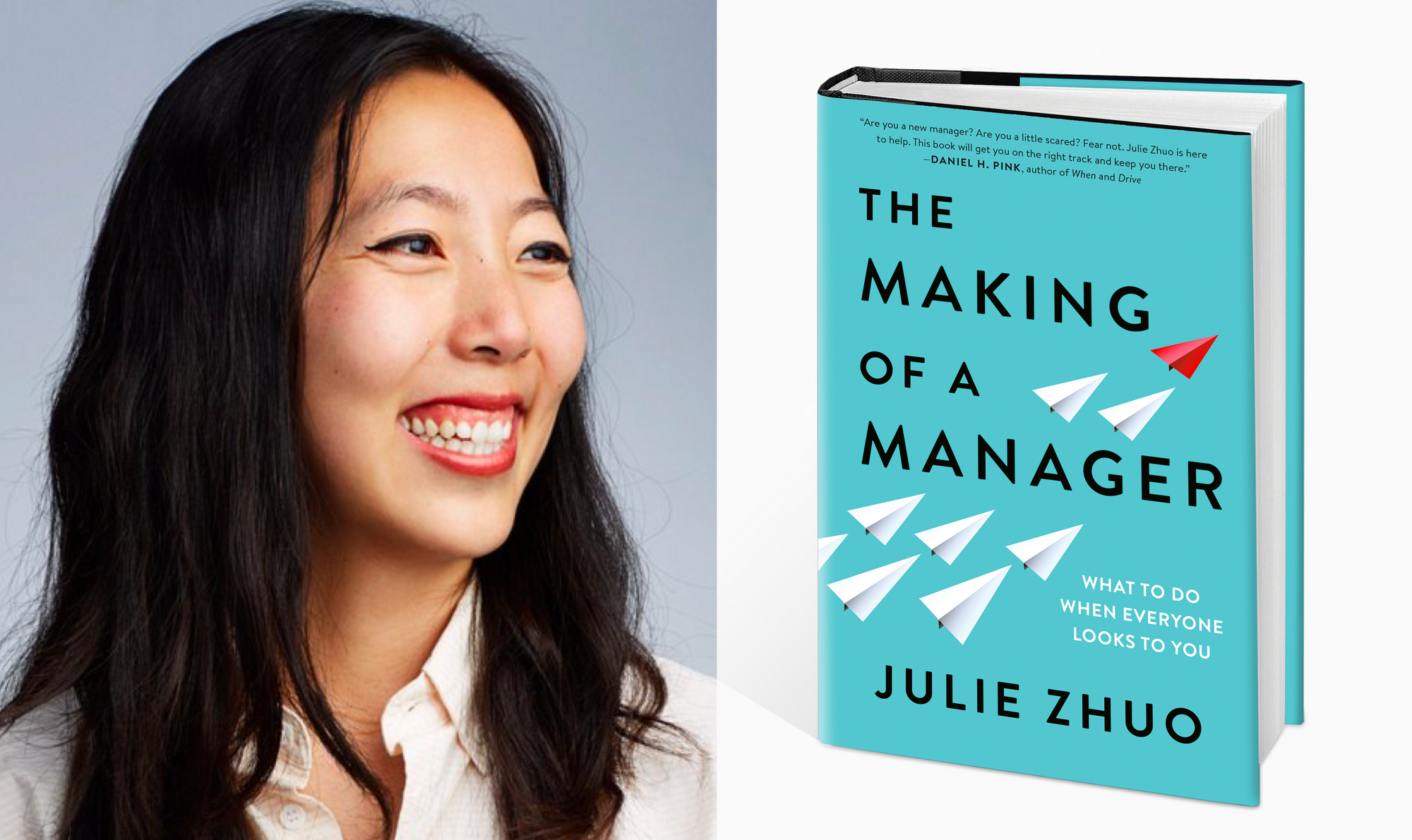 Irrespective of whether you're earning your crust in product marketing or not, many strive for the title of Manager.
But what do you do once you reach the pinnacle of your professional career?
The Making of a Manager draws on the experiences of Julie Zhou, who explains what makes a great manager, offers tips when recruiting staff, advice on building a team you can trust, as well as what to do if you lose faith in yourself and don't know where to turn.
Elena Turovskaya, Product Marketer at Dashly/Carrot Quest turned to the teachings of Zhou and waxed lyrical about her experience reading the book:
"The Making of a Manager is a perfect book for those who're transitioning from a personal contributor to a management role.
"There are no rules or laws, just simple, straightforward advice based on Julie's experience being VP of Product Design at Facebook. She explains what the manager's role is really about and how to succeed: How to conduct meetings, give feedback, manage yourself, and much more. I'm sure, once you finish it you'll be returning to it over the next several years."
Available at Amazon HERE
Kindle: $16.99
Hardback: $13.50
Audiobook: $5.95
---
29) Mastering the Craft of Writing: How to Write With Clarity, Emphasis, and Style – Stephen Wilbers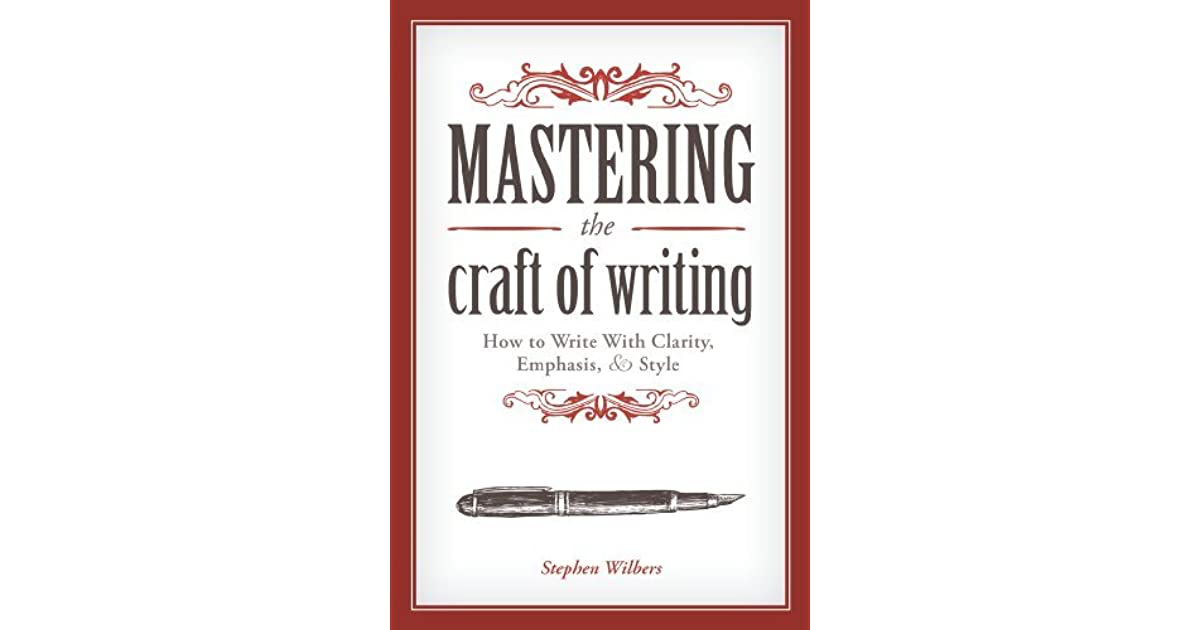 Whether you're presenting to stakeholders or crafting copy, effective communication is a core skill for all product marketers.
PMMs need to make every word on the page as memorable as possible; irrespective of whether you're writing an email or a report, your writing needs to grab the attention of your audience, a view echoed by JD Prater, Head of Product Marketing at Quora:
"Writing is a craft. This means that it is a skill acquired by study, practice, and perseverance.
"Whether you're writing a launch post, composing an email, or creating a technical playbook, as a PMM writing is core to the role. Mastering The Craft of Writing's purpose is to help you become a better writer. With 52 modules, the book is an invaluable resource for any PMM looking to improve their writing."
Each of the techniques included in Stephen Wilbers' book is designed to be used to refine your writing style and create prose that'll have prospects' eyes glued to the page.
Available at Amazon HERE
Kindle: $14.99
Paperback: $14.59
---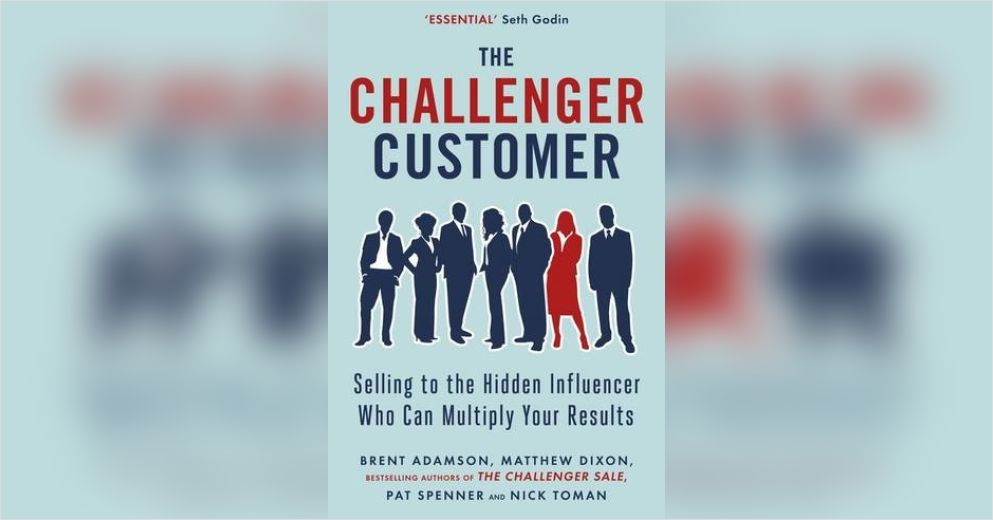 Sometimes it's tempting to reach for the "low-hanging fruit" and seek the immediate wins.
But what about the prospects who perhaps aren't overly enthusiastic about purchasing your product?
Here's a word from Daniel Kuperman, Director of Product Marketing at Snowflake:
"The Challenger Customer helps us think about how to re-think value propositions in the face of the increasingly complex sale and how to think in terms of 'commercial insight' and apply it in our messaging."
The Challenger Customer explores why companies should build relationships with prospective customers in this sub-group, with research indicating the most successful sales teams shift their attention to skeptical customers, as opposed to sure-fire wins.
Available at Amazon HERE
Kindle: $8.99
Hardback: $15.19
Audiobook: $5.95
---
Top 100 product marketing books: 31 - 40
31) Conversations That Win the Complex Sale – Erik Peterson, Tim Riesterer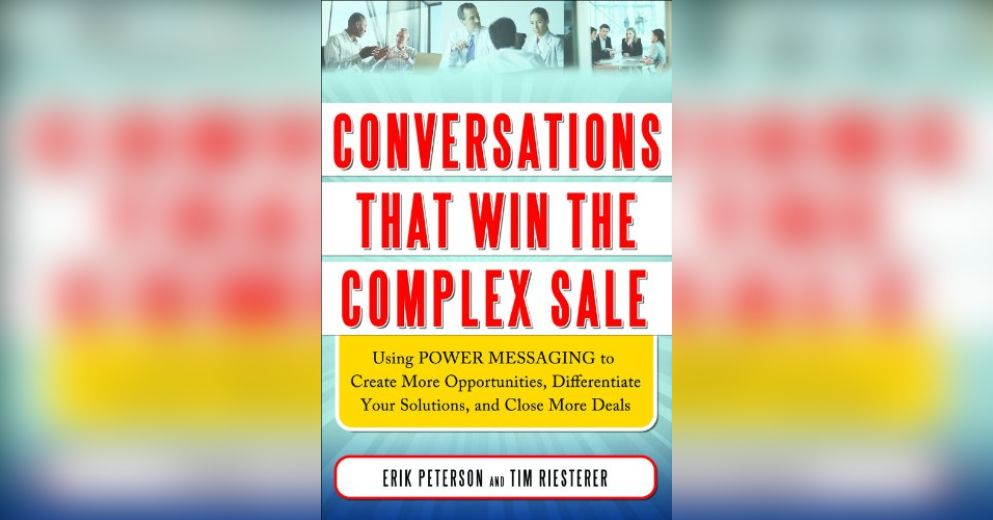 Brand commoditization is one of the biggest dangers facing companies in the modern age; it's vital to set yourself apart from your competitors, otherwise, you'll find yourself face down in the mud, so to speak.
Customer engagement is essential for companies with ambitions of establishing themselves as the go-to company in their respective industry; people don't necessarily always want to hear your story. The customer's story is often far more compelling.
In Conversations That Win the Complex Sale, Peterson and Riesterer dish the dirt on how to give people what they want, as you navigate the increasingly competitive world of complex sales.
Angela D'Ercole, Director of Product Marketing at Nielsen, is one of the many PMMs who continues to implement the teachings of Peterson and Rieserer in her product marketing team:
"Conversations that Win the Complex Sale reads like a bible for product marketers looking to create differentiated messaging.
"There are not only step-by-step how-tos but frameworks that make sense and fantastic examples that I still use today when educating my stakeholders. It's the one book I have consistently referred back to over the past 3 years."
Available at Amazon HERE
Kindle: $15.55
Hardcover: $9.84 - $39.58
Audiobook: $5.95
---
32) Traction: How Any Startup Can Achieve Explosive Customer Growth – Gabriel Weinberg and Justin Mares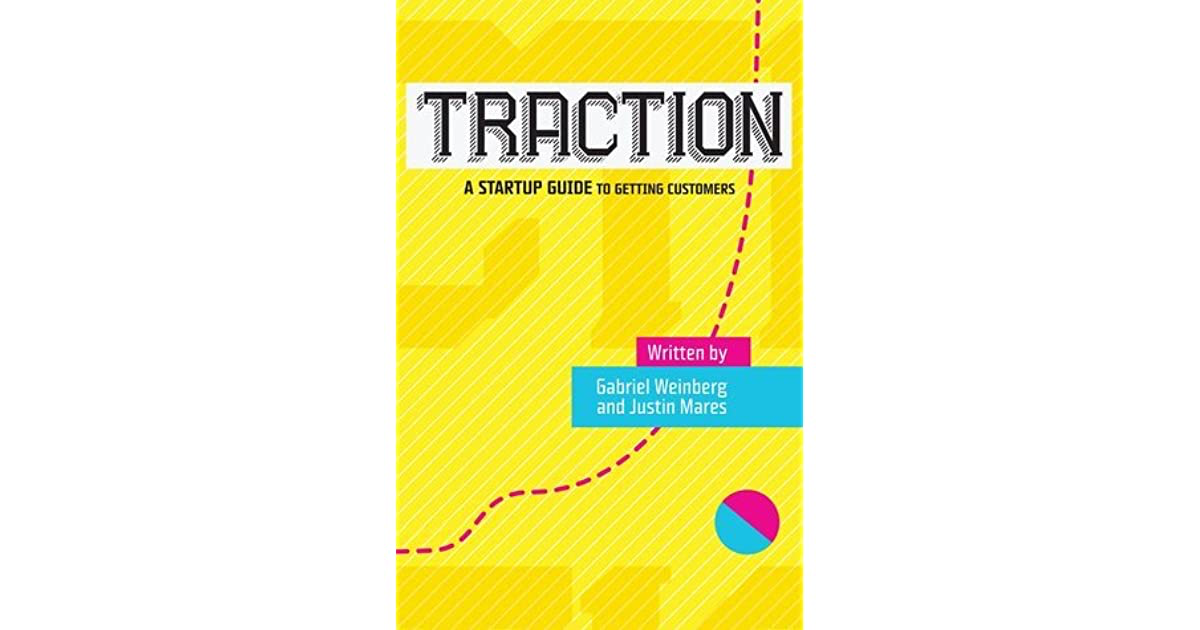 A start-up company can have the makings of a fantastic product or service, but if it's unable to generate traction, it'll be destined for failure, as opposed to success.
Drawing on their own experiences, Gabriel Weinberg and Justin Mares steer clear of the buzzwords and cliches, instead of focusing their efforts on providing entrepreneurs with fundamental info on areas including:
Finding and using offline ads and other channels your competitors probably aren't using.
How to acquire targeted media coverage to drive custom.
Guidance on how to boost the effectiveness of email marketing campaigns by automating staggered sets of prompts and updates.
Tips on SEO and online tools and research your search engine rankings and advertising through online tools and research.
A publication veering clear of suggesting a one-size-fits-all solution, Traction acknowledges the respective challenges faced by companies as they strive to establish their products and sustain growth.
Available at Amazon HERE
Kindle: $14.99
Hardback: $15.00
Audiobook: $5.95
---
33) This Is Marketing: You Can't Be Seen Until You Learn to See – Seth Godin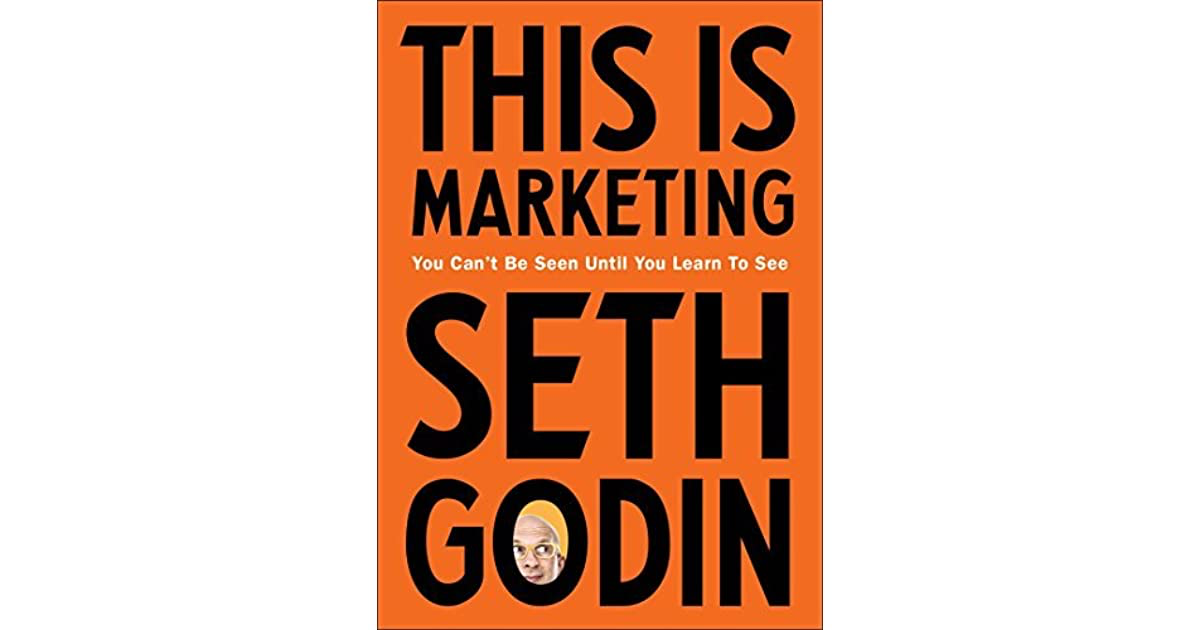 Seth Godin drives home the message: Marketing is all around us.
Right from our younger years to the modern-day, we've been shaped by marketing and the way it's presented itself in multiple guises, whether it's street signs, movie theaters, TV shows, etc.
And it's reached the stage, in Godin's mind, where we're taking it for granted, "failing to see what's happening, and how it's changing us."
This is Marketing explores ways we can adapt marketing, make it better, and drive change in the world.
Available at Amazon HERE
Kindle: $13.99
Hardback: $13.79
Audiobook: $5.95
---
34) Made to Stick: Why Some Ideas Survive and Others Die – Chip Heath and Dan Heath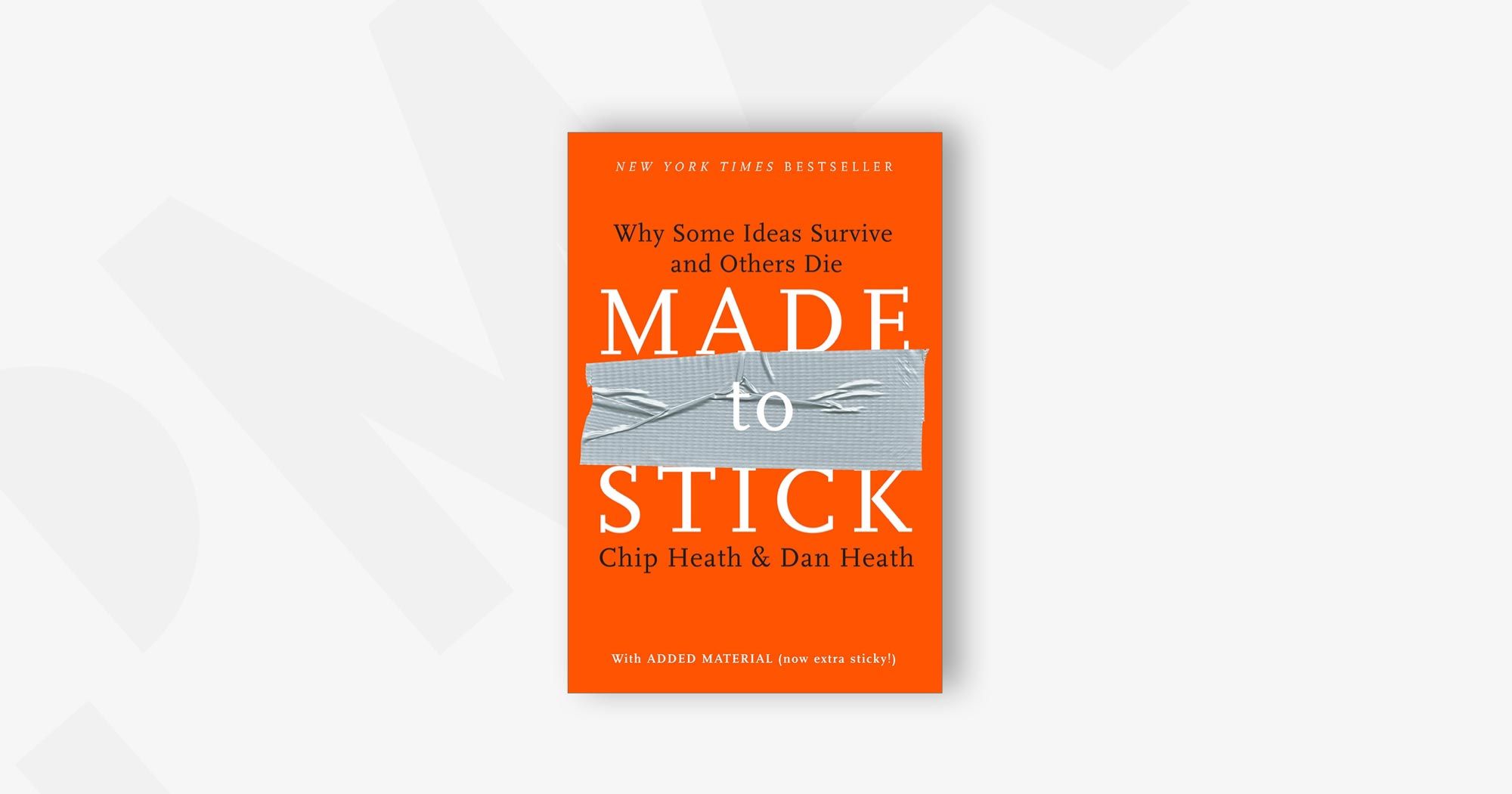 Made to Stick by the Heath brothers reveals the psychological secrets to getting ideas to survive.
The Heaths unpack the six principles used by experts – like concreteness and tapping into emotions – and utilize thought-provoking case studies to craft contagious content and demonstrate how to package ideas simply and meaningfully.
Made to Stick enables savvy PMMs to become master message-makers. By embracing the psychology of stickiness, you can craft effective campaigns that inspire advocacy and drive growth.
Made to Stick reveals the key ingredients to cooking up ideas that truly resonate.
Available at Amazon HERE
Kindle: $13.99
Paperback: $23.50
Hardcover: $15.00
---
35) Meaningful: The Story of Ideas That Fly – Bernadette Jiwa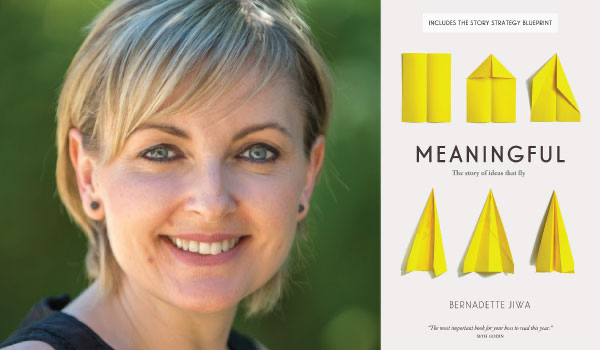 Some ideas fall flat on their face, while others continue their ascendency to the summit.
Bernadette Jiwa explores why some ideas resonate with an audience, while others surrender without so much of a whimper; what is the secret to success?
In Meaningful, Jiwa asks the question: Are the best ideas and biggest budgets needed to reach the top? Or can an average concept be transformed into something truly memorable?
Available at Amazon HERE
Kindle: $2.99
Paperback: $1.18
Audiobook: $5.95
---
36) Imagine: How Creativity Works – Jonah Lehrer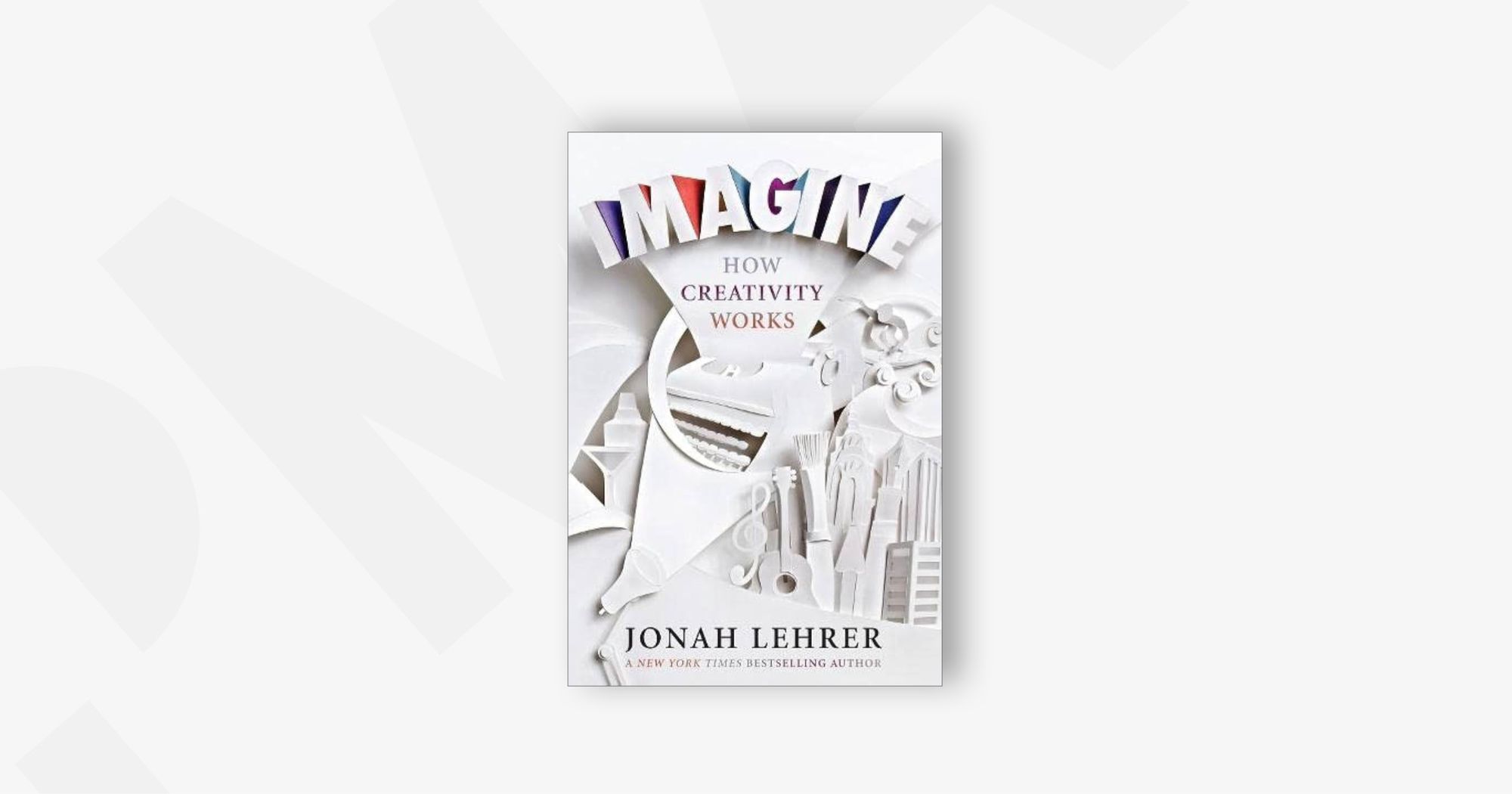 In Imagine, Jonah Lehrer takes readers on a fascinating tour inside the creative mind.
Lehrer reveals the counterintuitive thought patterns and work habits that drive creative breakthroughs. You'll learn why daydreaming is essential, criticism can boost performance, and moments of frustration often precede the "Aha!" moment.
Lehrer presents compelling examples of paradigm-shifting ideas from visionaries like Bob Dylan and Yo-Yo Ma. Through their stories, he unpacks the myth of the lone genius and shows how collaboration and cross-pollination of disciplines can unleash creativity.
Written in Lehrer's engaging, conversational style, Imagine makes scientific concepts approachable and actionable. Take this book's insights to heart and you'll enhance your ability to spot patterns, make connections, and conceive unconventional ideas.
For anyone who wants to channel their inner da Vinci and Einstein, Imagine is an indispensable guide to unlocking the secrets of innovation and pushing the boundaries of human potential.
Available at Amazon HERE
Hardcover: $4.04
Paperback: $59.99
Audio CD: $7.00
---
37) The Signal and the Noise: Why So Many Predictions Fail--but Some Don't – Nate Silver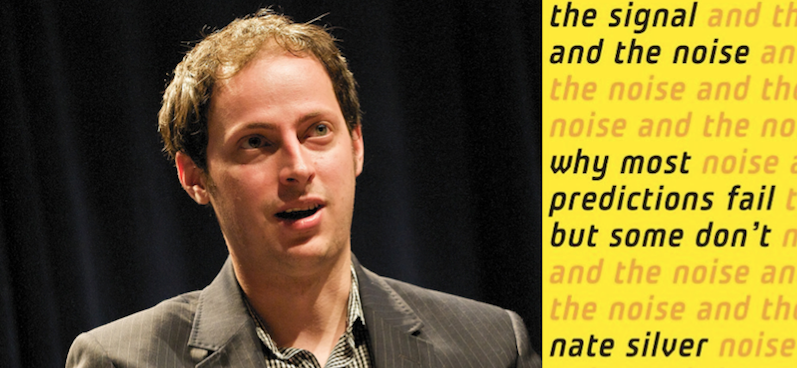 Drawing on his own groundbreaking work, which has seen him predict baseball performances and the 2008 election, Nate Silver examines the world of prediction, investigating how we can distinguish a true signal from a universe of noisy data.
It's often the case that predictions succumb to failure, often at great cost to society, because most of us have a poor understanding of probability and uncertainty. Both experts and laypeople mistake more confident predictions for more accurate ones. But overconfidence is often the reason for failure. If our appreciation of uncertainty improves, our predictions can get better too.
The Signal and the Noise outlines how forecasters think and what bonds they share, asking "what lies behind their success?" Is their gift genuine, or can it be attributed to sheer luck? What patterns have they unraveled? And above all else, are their forecasts genuine?
Available at Amazon HERE
Kindle: $11.99
Paperback: $15.57
Audiobook: $5.95
---
38) Creativity, Inc. Overcoming the Unseen Forces That Stand in the Way of True Inspiration – Ed Catmull and Amy Wallace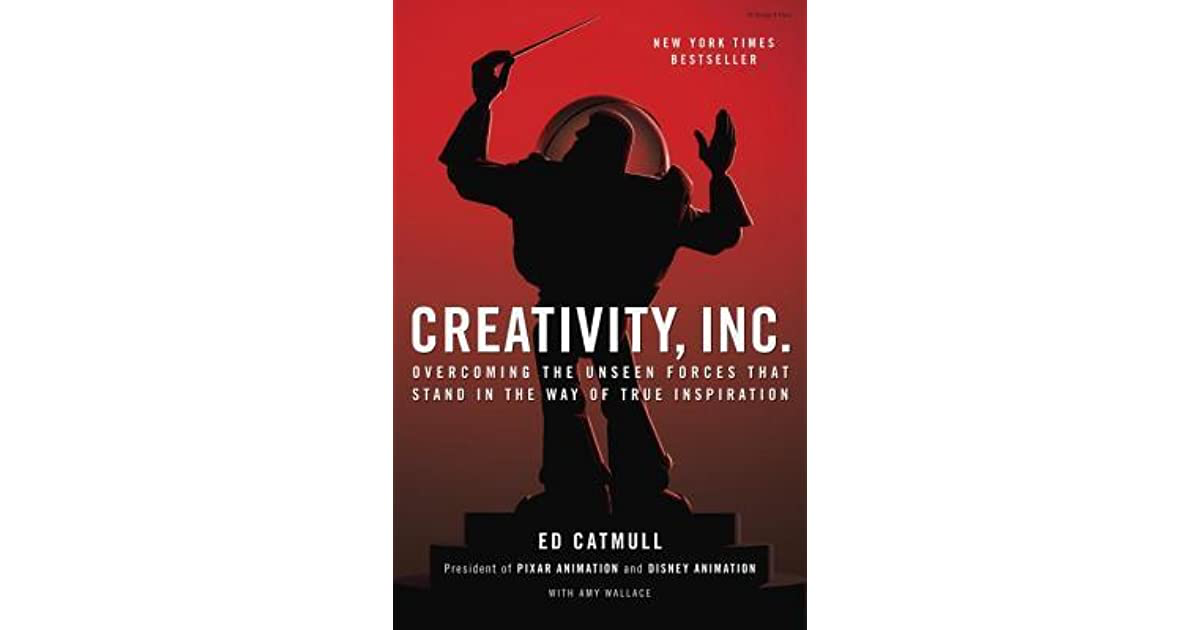 Management is considered a key trait in product marketing, and beyond. So, what does it mean to manage well, and how can this benefit a company?
Creativity, Inc. is essential reading for managerial staff keen to take their team to new heights – a key text for those striving for originality.
An insight into the creative culture, Creativity, Inc. is a fascinating book, from one of the great minds of entertainment.
Available at Amazon HERE
Kindle: $10.99
Hardback: $23.98
Audiobook: $5.95
---
39) Don't Make Me Think, Revisited: A Common Sense Approach to Web Usability – Steve Krug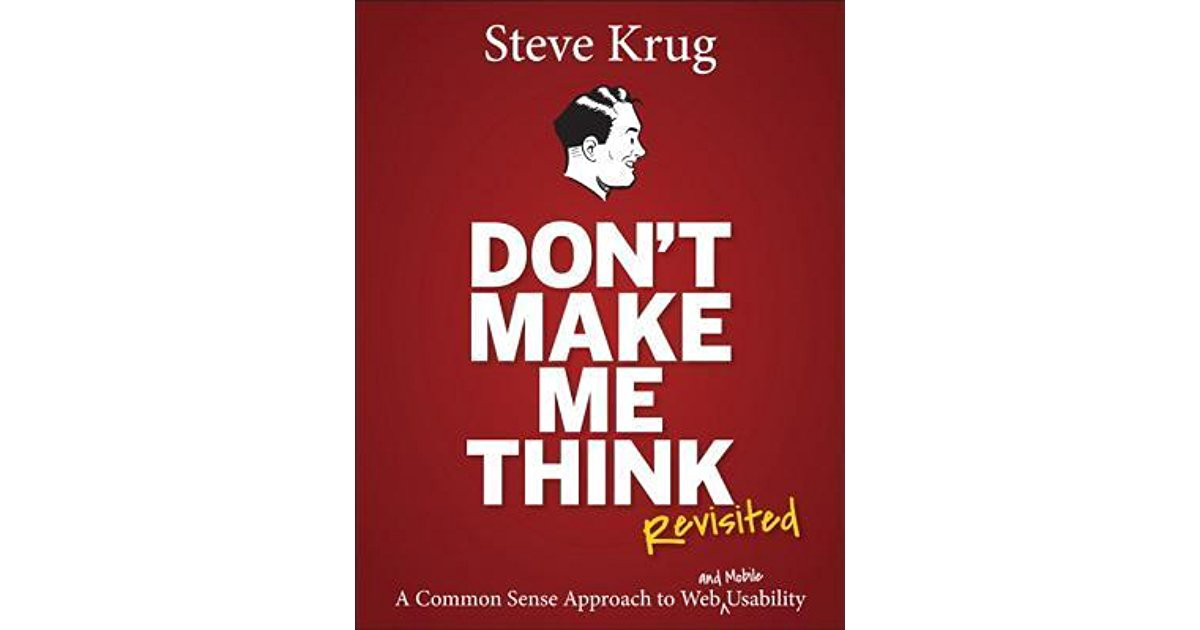 In his 2000 book Don't Make Me Think, Steve Krug explored core concepts of web usability, gaining critical acclaim among web designers and developers, respectively.
In Don't Make Me Think: Revisited, Steve "revisits" his initial concepts explored in the first edition, replacing outdated info with examples holding more relevance in the modern market. Short, fun, and with pretty pictures, it's the perfect book for PMMs who wanna brush up on their web usability.
Available at Amazon HERE
Kindle: $25.99
Paperback: $32.38
---
40) Badass: Making Users Awesome – Kathy Sierra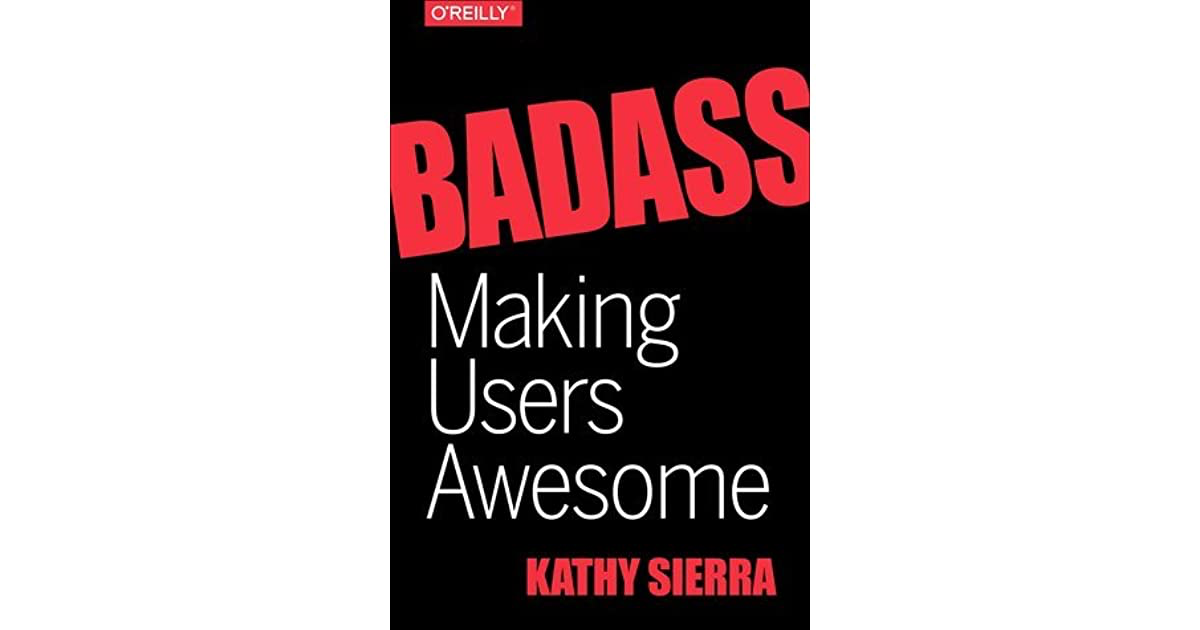 Do enduring successful products and services share common attributes? Can we learn by studying them? Can we reverse-engineer "sustainable success?" Not exactly.
The answers to what makes a sustainable bestseller aren't in the successful product. The answers are in the successful product's users. It's not the product's success that matters most, it's the successful results of those who use it. Repeatedly. Consistently. Sustainably.
The answer to a sustainable bestseller is to shift the focus from making an awesome product to making an awesome user of that product. The answer lies in helping users become badass not just at using the product, but at whatever it is the product can help them do and be.
Some of those answers are surprising, and counterintuitive, but can be implemented by anyone at any stage in a product's development. Even if you can't improve your product, you can still improve your user's experience by designing for what happens after they use it.
Badass: Making Users Awesome is a course on how to create a context in which users can become more skillful, and, most importantly, stay motivated to keep moving forward. Everything our users experience is part of that context, and even the smallest improvements can have a dramatic impact.
Preview courtesy of the publisher
Available at Amazon HERE
Kindle: $18.99
Paperback: $18.00
---
Top 100 product marketing books: 41 - 50
41) Product Marketing, Simplified: A Customer-Centric Approach to Take a Product to Market – Srini Sekaran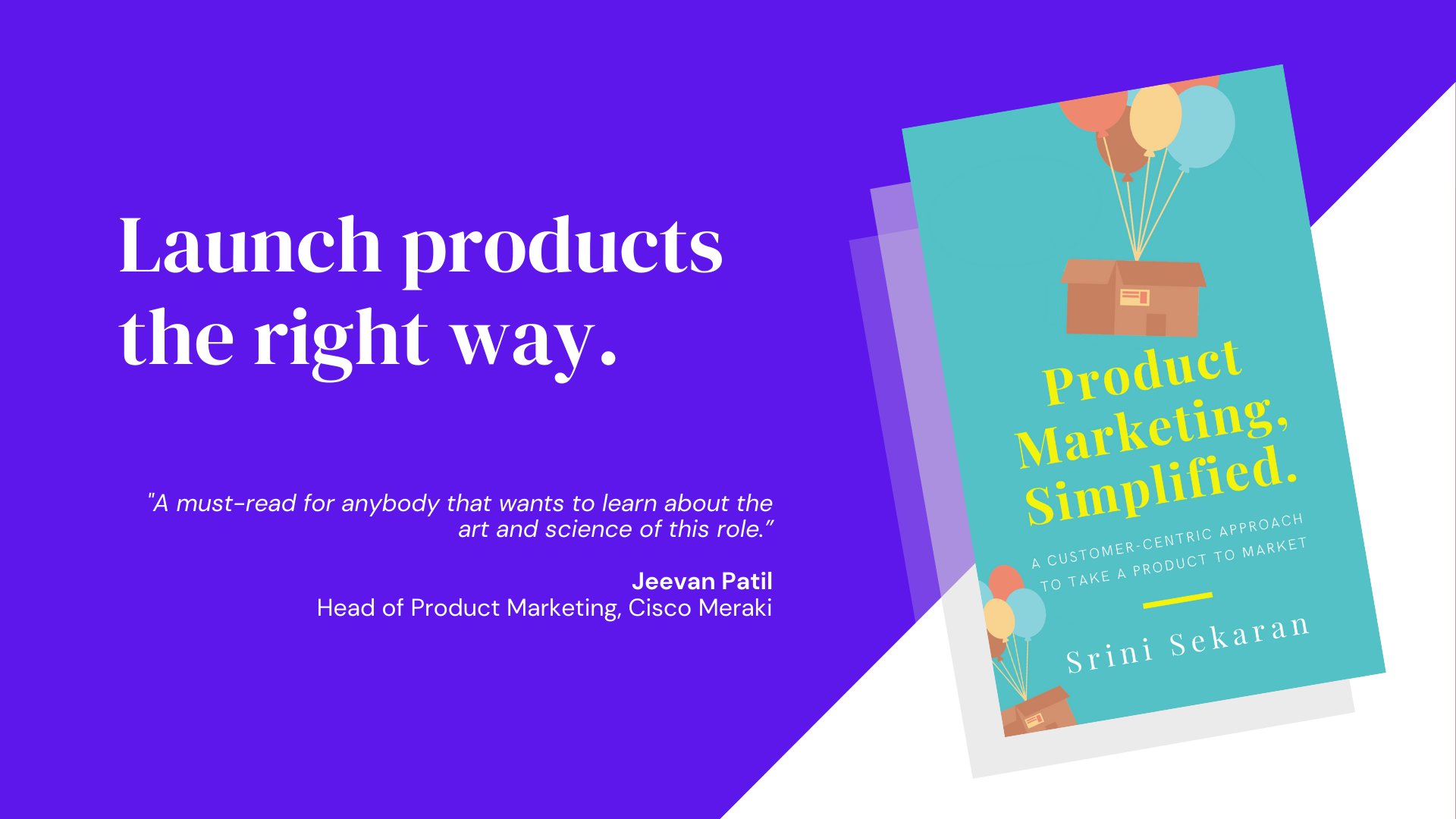 Have you ever felt frustrated trying to bring a product to market? As a seasoned product leader, Srini Sekaran has been there too. That's why he wrote Product Marketing, Simplified – to share an easy-to-follow playbook for launching products customers will love.
Sekaran makes a compelling case that the key is putting the customer front and center throughout the product development process. By truly understanding target users' needs and wants, teams can identify the right product features, messaging, and positioning to captivate those audiences.
The book provides step-by-step guidance on conducting the market research and competitive analysis needed to create differentiated, customer-centric products. Sekaran brings these strategies to life by packing the book with concrete examples, templates, and tools readers can instantly apply.
Written in a conversational style with insights drawn from real-world experience, Product Marketing, Simplified cuts through the jargon and complexity. If you're looking for an indispensable, roll-up-your-sleeves guide to modern product marketing, Sekaran delivers.
Available at Amazon HERE
Kindle: $7.99
Paperback: $13.99
Audiobook: $5.95
---
42) Hunch: Turn Your Everyday Insights Into the Next Big Thing – Bernadette Jiwa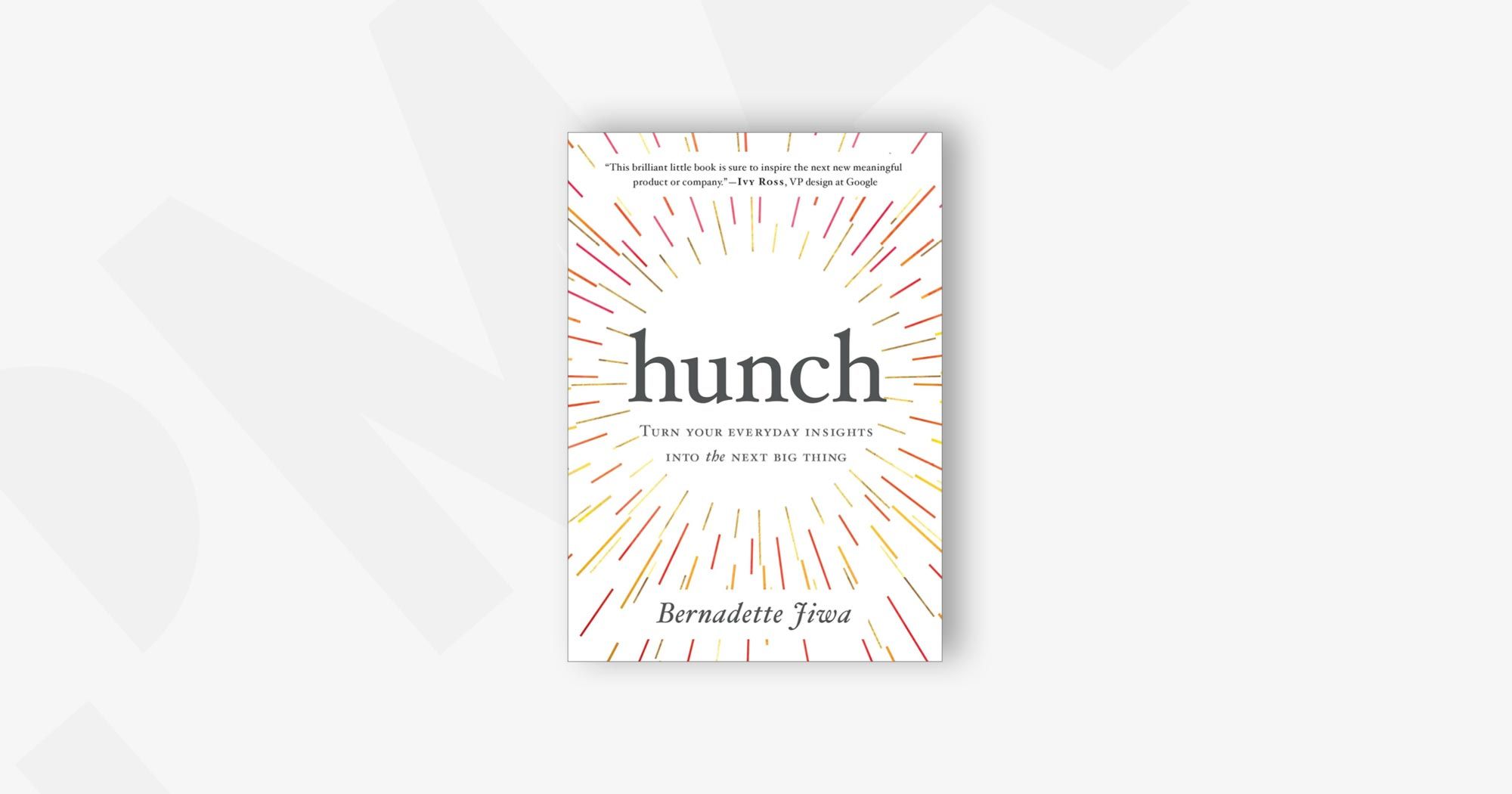 Have you ever had a lightbulb moment that led to a million-dollar idea? In her new book Hunch, storytelling guru Bernadette Jiwa reveals how to tap into those spur-of-the-moment insights and transform them into innovative products that customers love.
Through captivating stories and hands-on exercises, Jiwa provides a step-by-step framework for identifying promising opportunities all around you. Pay attention to the everyday frustrations and delights that spark your curiosity. Capture those passing thoughts before they flit away. Then carefully evaluate which ones have legs.
Jiwa makes it clear that marketing is not about predictions – it's about possibilities. Don't try to foresee the future. Embrace uncertainty and trust your instincts. Hunch gives you permission to detach from the data and let your imagination run wild.
Available at Amazon HERE
Kindle: $9.72
Hardcover: $10.93
---
43) Story Driven: You Don't Need to Compete When You Know Who You – Bernadette Jiwa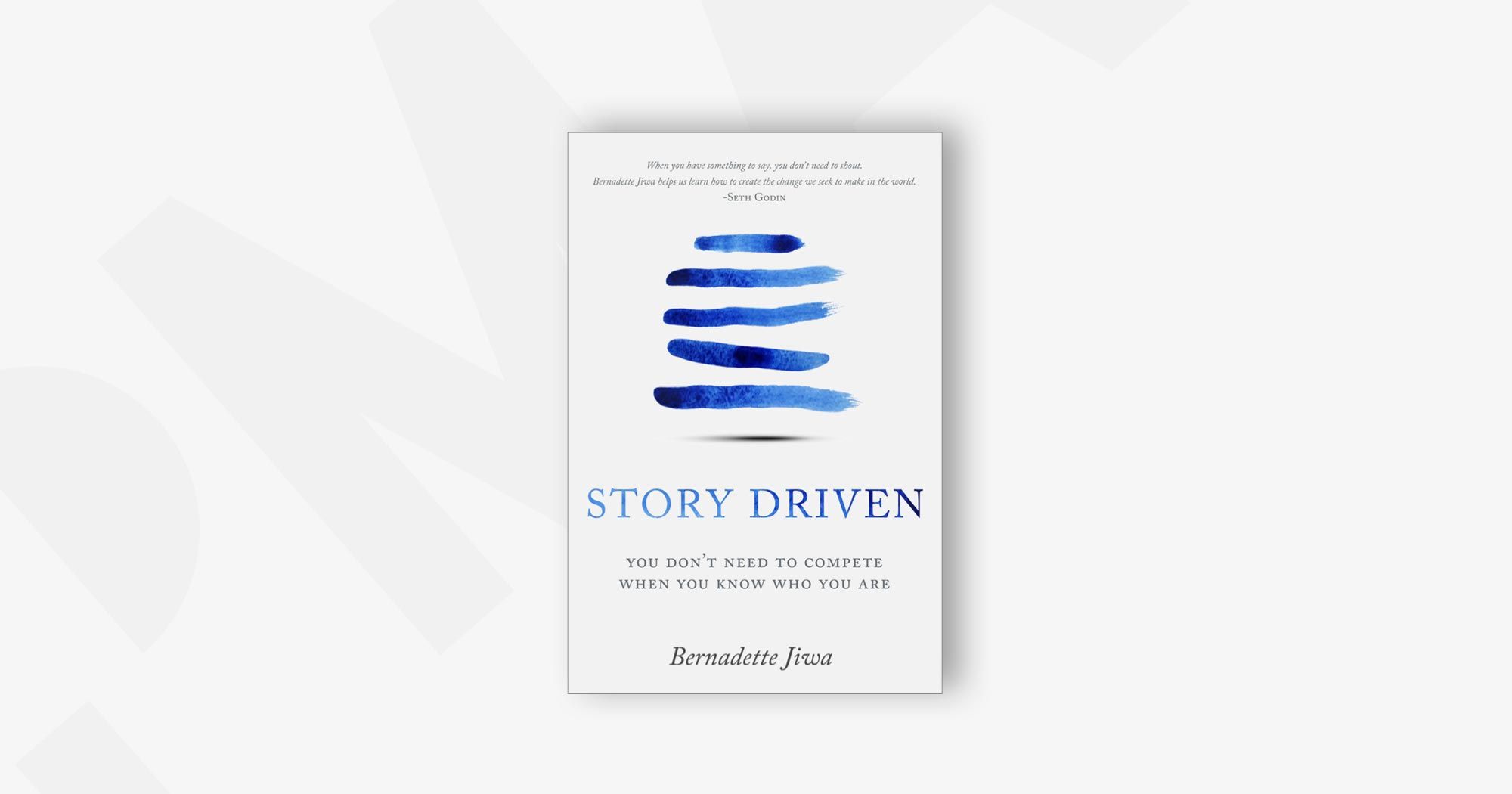 Forget competing – start storytelling! In Story Driven, Bernadette Jiwa urges brands to throw out the rulebook and find their one-of-a-kind narrative.
Rather than blend in with the crowd by chasing trends, Jiwa calls on companies to embark on a journey of self-discovery. What unique purpose led you here? What core values permeate your business? Through thoughtful exercises and real-world case studies, she guides you to uncover your origin story and beating heart.
Armed with this clarity, you can craft authentic messaging that truly resonates with your ideal customers. Jiwa offers a master plan for sharing your inspirational why through every touchpoint. When you know who you are, you won't need to compete for attention.
Available at Amazon HERE
Kindle: $4.85
Paperback: $8.61
---
44) Ogilvy on Advertising in the Digital Age – Miles Young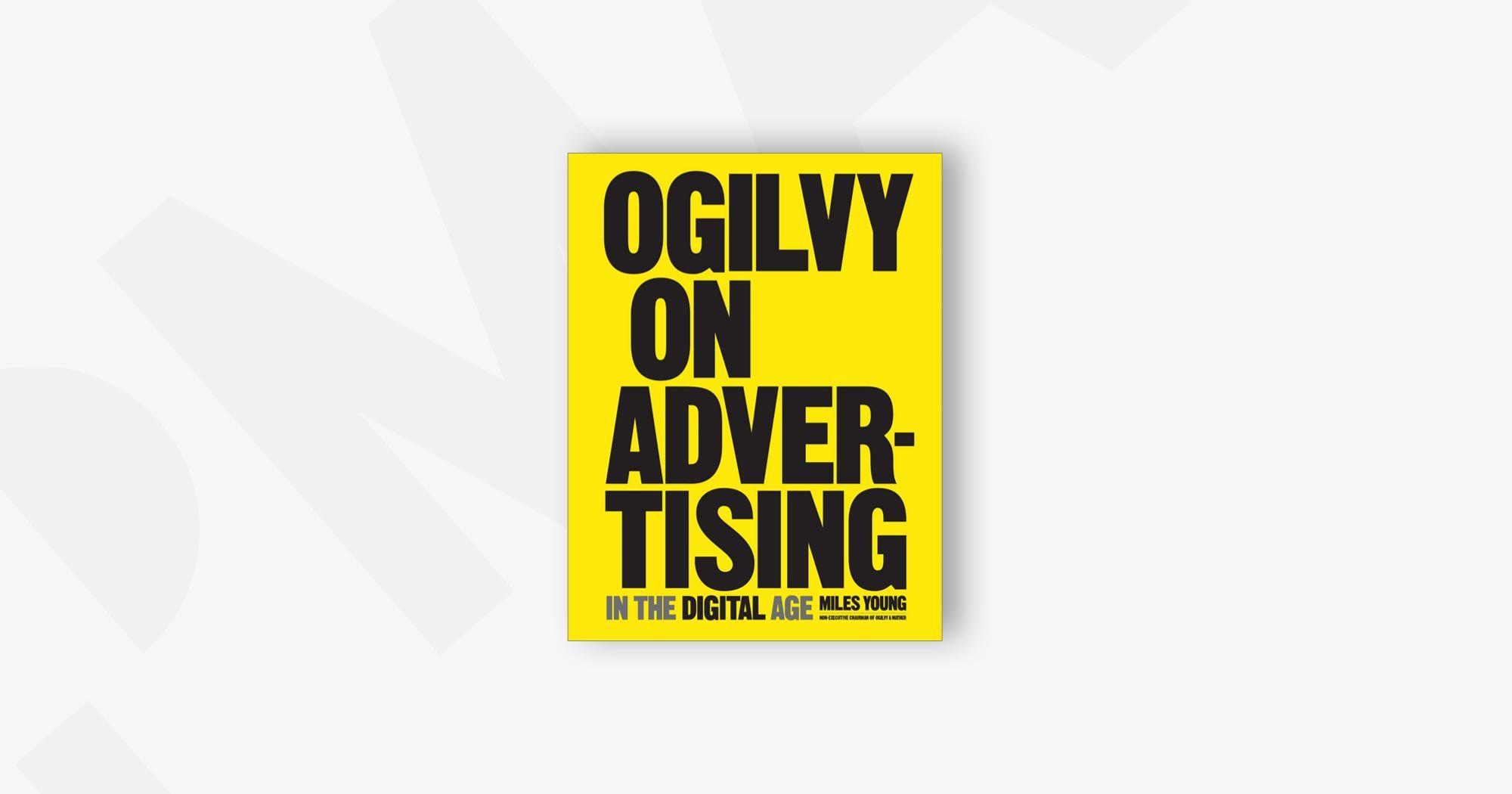 Ogilvy on Advertising in the Digital Age by Miles Young provides modern context on legendary ad executive David Ogilvy's principles for creating effective advertising.
Ogilvy disciple Miles Young injects modern context into this classic guide for crafting outstanding content. He emphasizes Ogilvy's edict that advertising must sell while entertaining and educating. We all know that brand purpose matters now more than ever, but expressing it requires artful storytelling and emotional resonance.
This book unpacks proven strategies for engaging diverse audiences across social media, mobile, and emerging platforms. While performance marketing has its place, enduring brands are built through bold creativity and customer-focused messaging.
Available at Amazon HERE
Kindle: $24.31
Hardcover: $29.97
---
45) The Art of Writing Advertising – Denis Higgins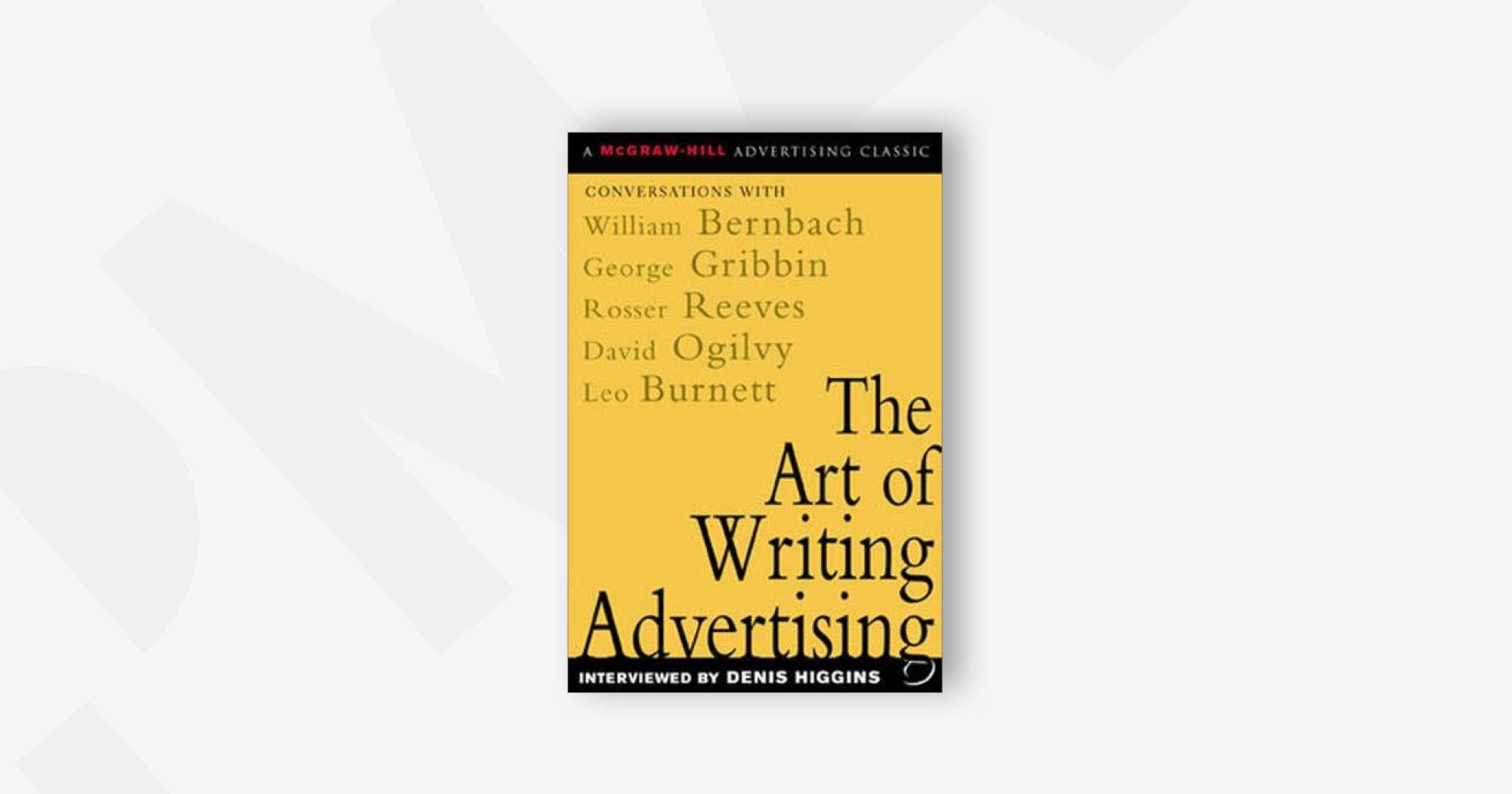 Advertising legend Denis Higgins unlocks his decades of copywriting secrets in the awesome manual The Art of Writing Advertising.
This book equips you with the skills to craft compelling brand stories that speak to your audience's hearts and minds. Higgins packs the pages with insightful lessons on utilizing different appeals and techniques to hook consumers.
You'll learn how to tailor your words to various media from print to digital to video and make each message impossible to ignore.
The Art of Writing Advertising has everything you need to transform from amateur to expert. Follow this guide, and your copy will educate, entertain, and persuade on a whole new level.
Available at Amazon HERE
Paperback: $28.71
---
46) Scientific Advertising: 21 advertising, headline, and copywriting techniques – Claude Hopkins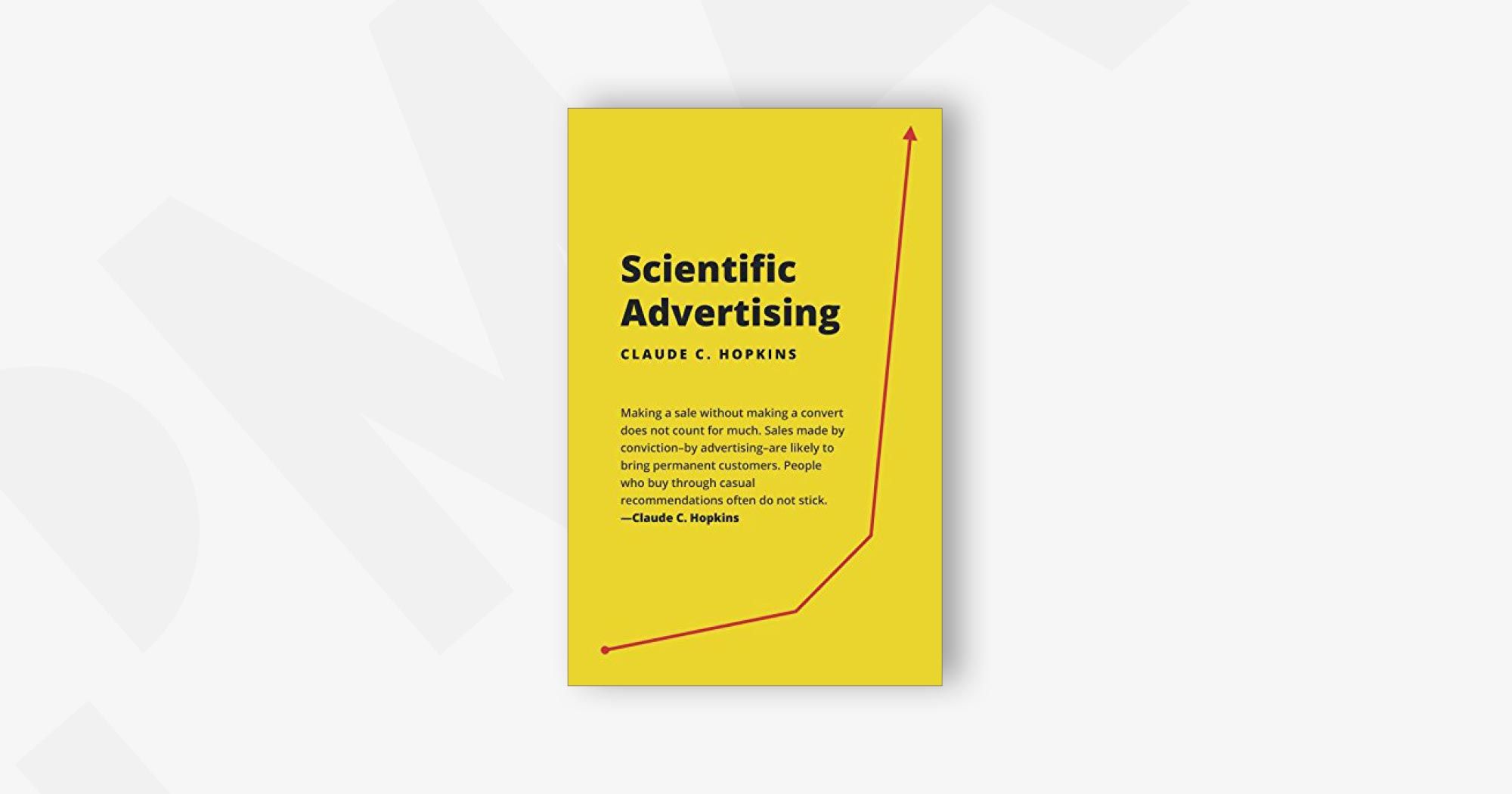 Long before the dawn of the digital age, advertising trailblazer Claude Hopkins revolutionized marketing with a radical idea – make it scientific. In his pioneering work, Scientific Advertising, Hopkins draws back the curtain on his proven principles for more effective persuasion.
Writing when many still viewed advertising as a mystical art, Hopkins approached it as a data-driven science. He reveals how to rigorously test campaigns and zero in on consumer psychology and motives to capture attention.
The book unpacks how to convey smart propositions, leverage educational and emotional appeals, and spur consumers to action. Guiding you through timeless techniques to hack the mind and heart – Scientific Advertising lets you anchor campaigns in what truly makes consumers tick.
Available at Amazon HERE
Kindle: $0.61
Paperback: $4.73
---
47) Writing Your Way Ahead in Advertising – Thomas Kemeny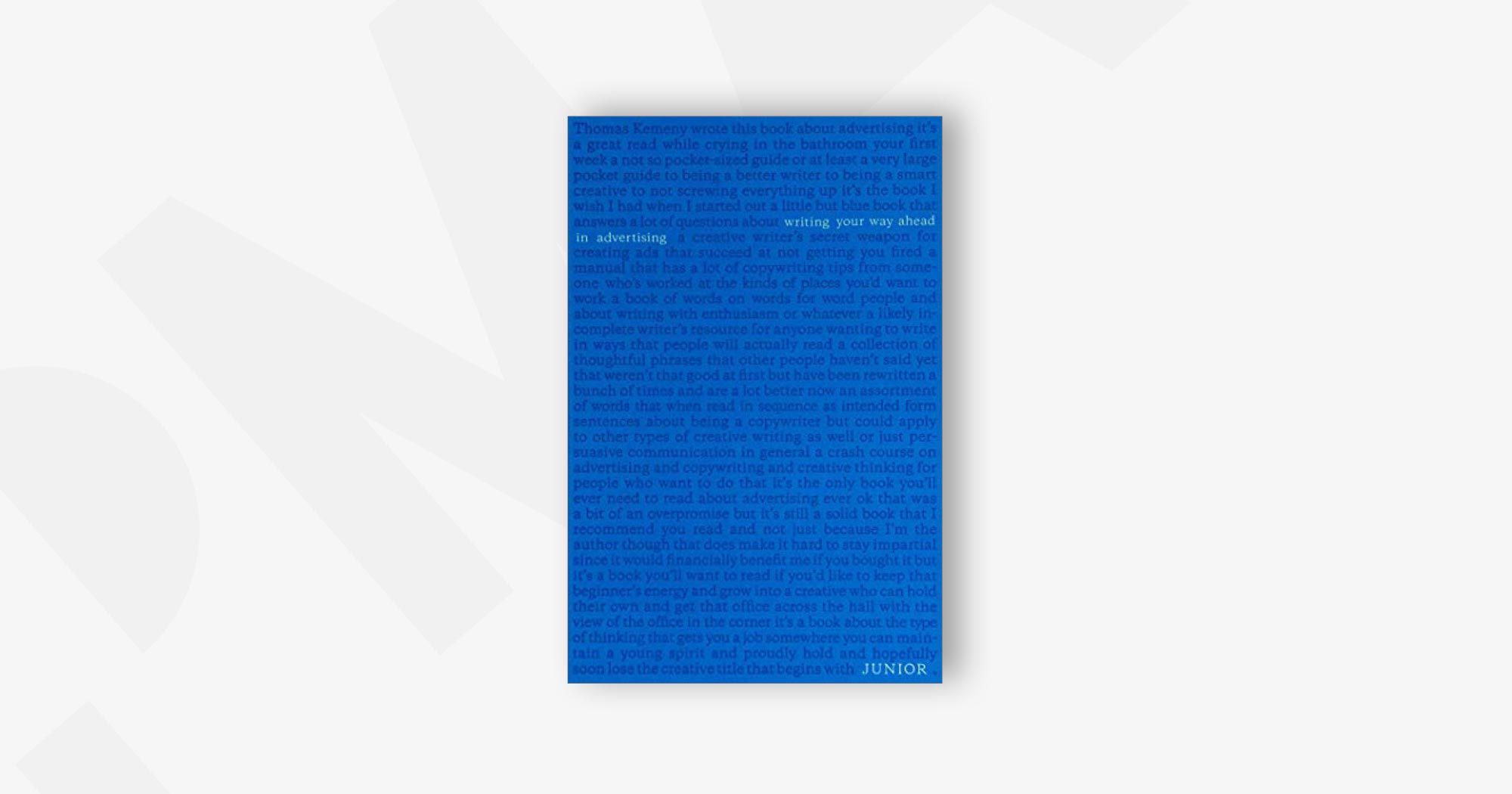 Step back in time to the glamorous Mad Men era of advertising, when copywriting masters like Thomas Kemeny would have ruled. In his timeless guide Writing Your Way Ahead in Advertising, Kemeny draws back the curtain on crafting alluring ad copy that speaks to consumers' hearts and minds.
While creative advertising has evolved, Kemeny's foundational principles remain as relevant as ever. He emphasizes the critical skill of getting inside your target audience's headspace to uncover their core desires.
Though times change, people stay the same. Kemeny's personable guidance will help you, the modern PMM, create advertising that forges an unforgettable bond between brand and buyer.
Available at Amazon HERE
Kindle: $13.00
Hardcover: $35.25
---
48) The Brilliance Breakthrough: How to Talk and Write So That People Will Never Forget You – Eugene Schwartz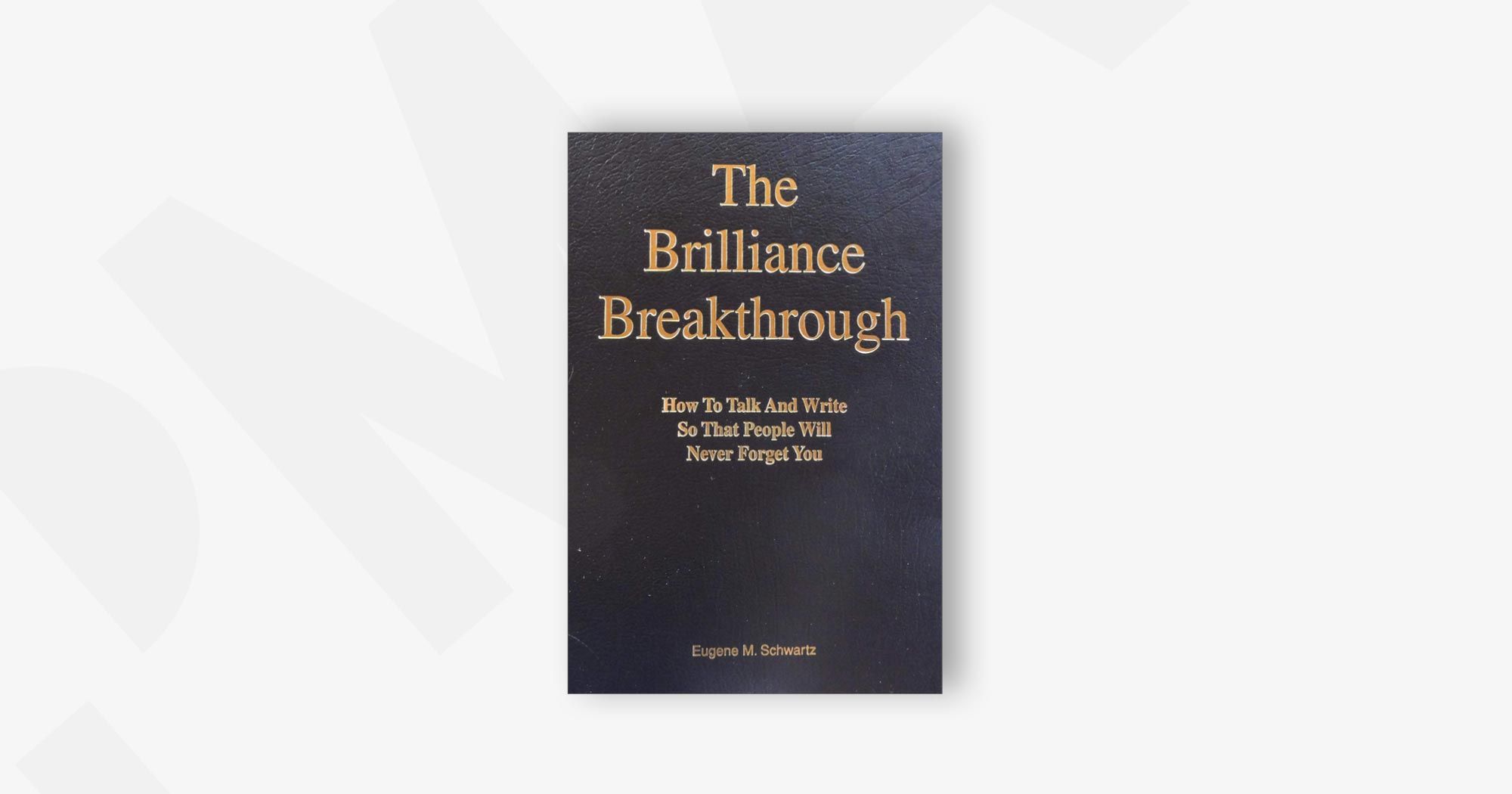 Unlock the secrets of advertising that sells from copywriting legend Eugene Schwartz. In The Brilliance Breakthrough, Schwartz demonstrates how to grab attention with magnetic headlines, pull readers into dynamic openings, and convince them to take action through irresistible calls to arms.
He makes creative copywriting feel within reach by breaking down the proven techniques to unlock consumer motivations and speak directly to them.
The Brilliance Breakthrough arms you with an essential toolkit to forge a powerful bond between brand and buyer. Master these secrets of advertising brilliance from a venerable grand master, and your copy will transcend static information to become a persuasive work of art.
Available at Amazon HERE
Hardcover: $399.99
---
49) The Tipping Point: How Little Things Can Make a Big Difference – Malcolm Gladwell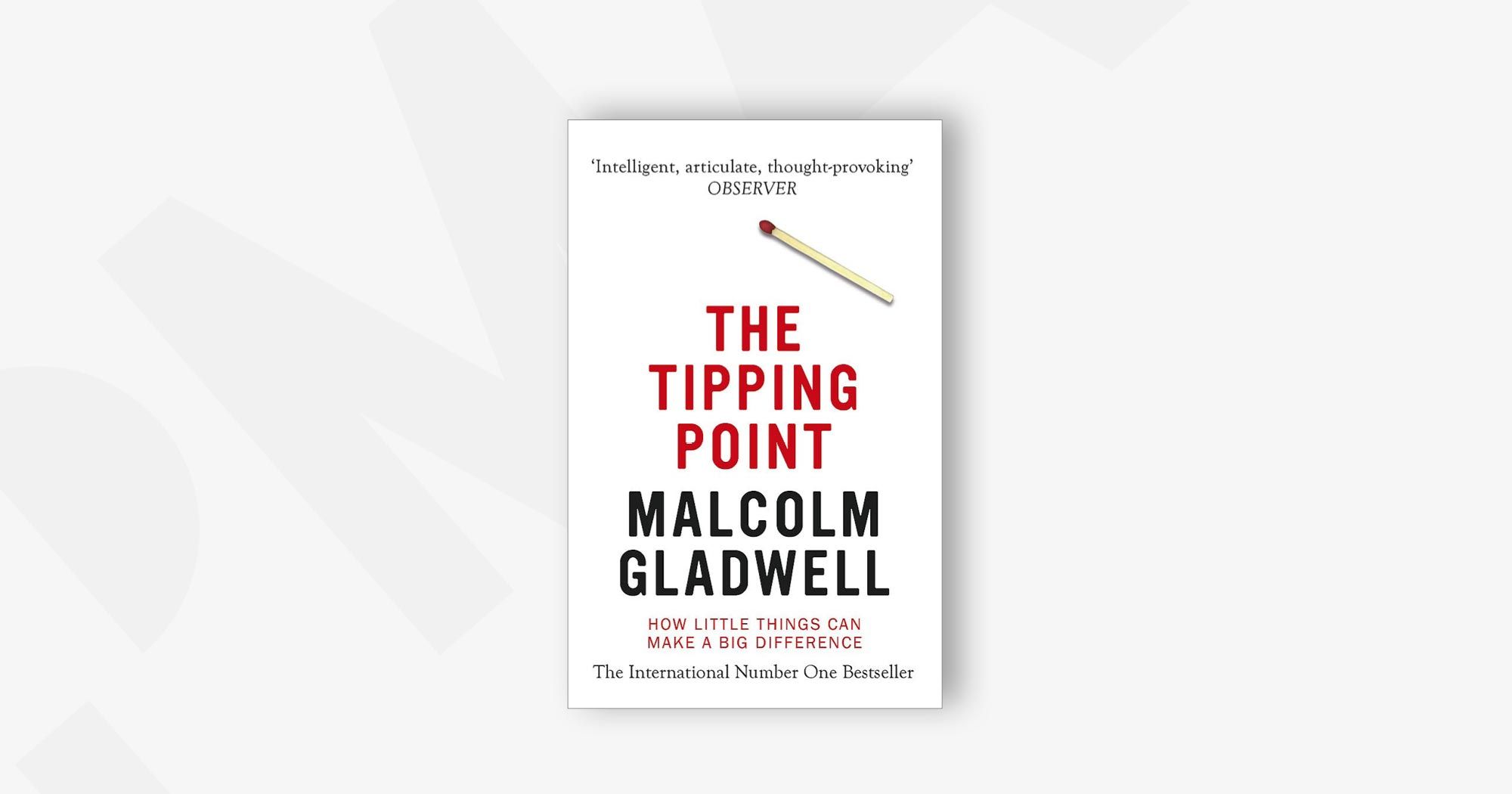 In The Tipping Point, bestselling author Malcolm Gladwell analyzes how ideas, trends, and social behavior reach critical mass and go viral.
Gladwell identifies three key factors that cause tipping points: Influential connectors who spread ideas far and wide, salespeople with an innate persuasiveness, and the stickiness of the message itself.
He advocates identifying and partnering with influencer networks to rapidly accelerate awareness and buzz and emphasizes the importance of creating contagious content and messaging that hooks people's interest.
Gladwell's insights on social epidemics are undeniably relevant in today's hyperconnected world. Seeking to generate word-of-mouth momentum and fuel social contagion? This book provides the only blueprint you need.
Available at Amazon HERE
Kindle: $7.28
Paperback: $7.23
---
50) Built to Last: Successful Habits of Visionary Companies – Jim Collins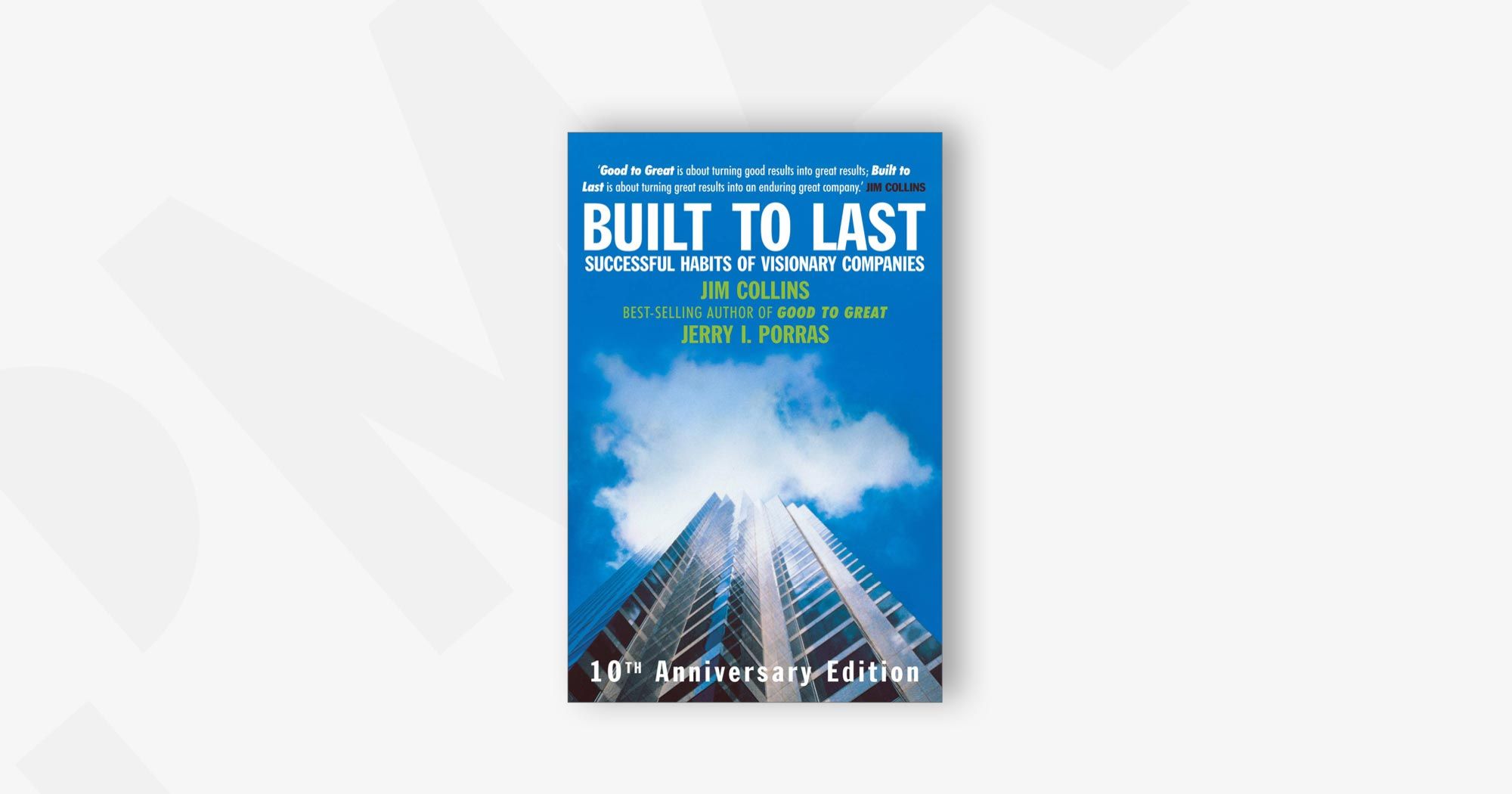 It's not just about profits. Discovering a company's core values and purpose? That's the ticket. In Built to Last, business scholar Jim Collins analyzes what sets visionary companies apart from the merely successful.
He identifies core ideals, purposeful evolution, cult-like culture, and empirical creativity as hallmarks of enduring, iconic brands. Collins profiles brands like Disney and Walmart that remain strong through generations, while adaptively innovating.
With rigorous research and invaluable examples, this modern classic will help you build iconic brands by discovering purpose, fostering culture, and innovating ahead of the curve.
Available at Amazon HERE
Paperback: $25.30
Hardcover: $26.08
Audio CD: $22.37
---
Top 100 product marketing books: 51 - 60
51) The Longer Long Tail: How Endless Choice is Creating Unlimited Demand – Chris Andersen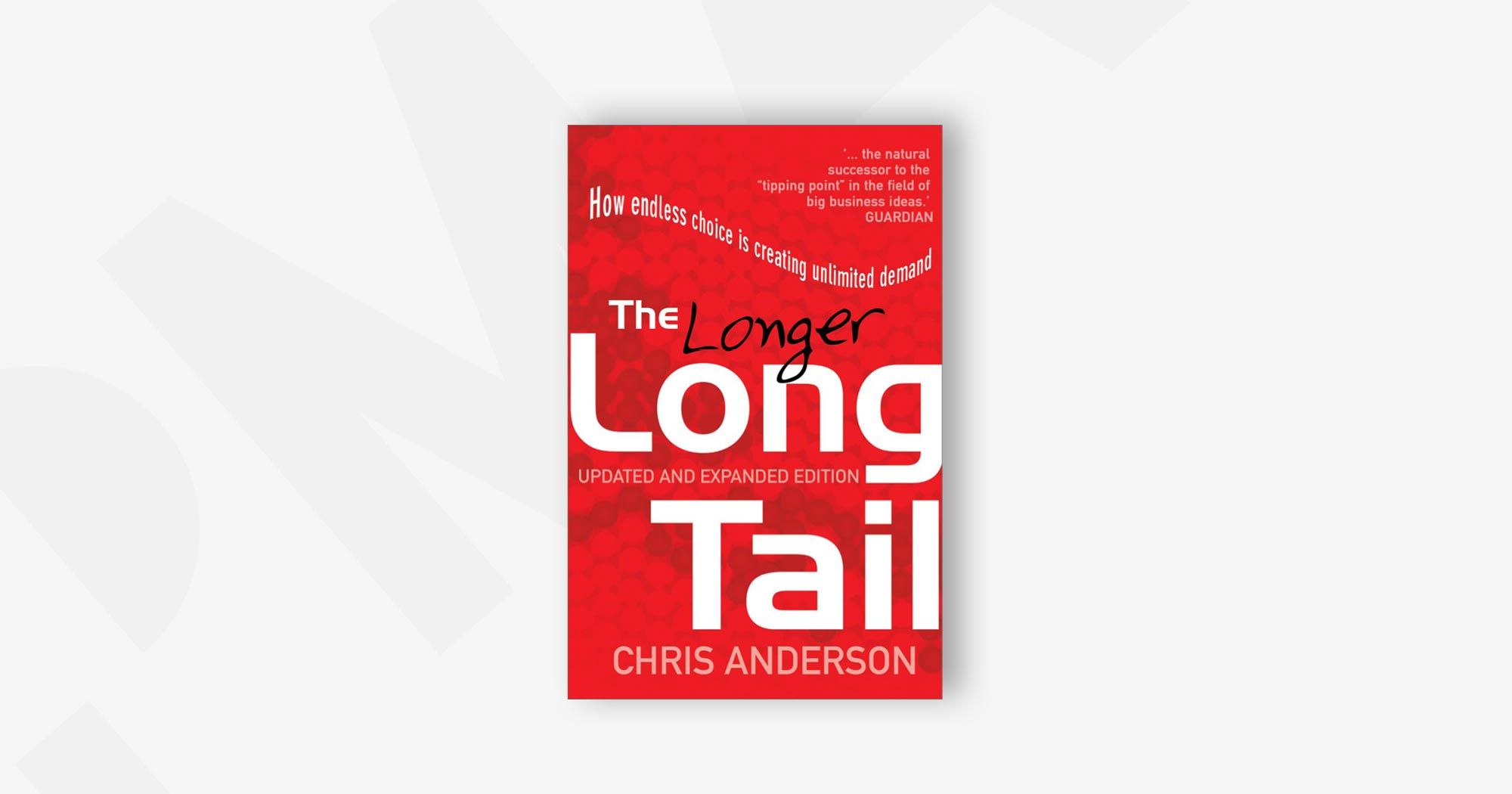 In The Longer Long Tail, Wired editor Chris Anderson reveals how the internet enables tapping niche markets as viably as mass markets. He delves into the "long tail" phenomenon, where businesses make money by selling less of more.
Anderson profiles companies like Amazon and Netflix that thrive by aggregating fragmented niche inventories, accessing markets ignored by hit-driven businesses.
From leveraging algorithms and recommendations to connect people with relevant niches to the importance of user reviews and social dynamics in stimulating long-tail consumption, Anderson provides key strategies to capitalize on niche demand.
Of course, mass marketing still matters. But this book reveals the untapped potential of aggregated niches hidden in the long tail, providing unparalleled insights for successfully competing in both the hit head and the niche tail.
Available at Powell's HERE
Paperback: $7.95
---
52) Only the Paranoid Survive – Andy Grove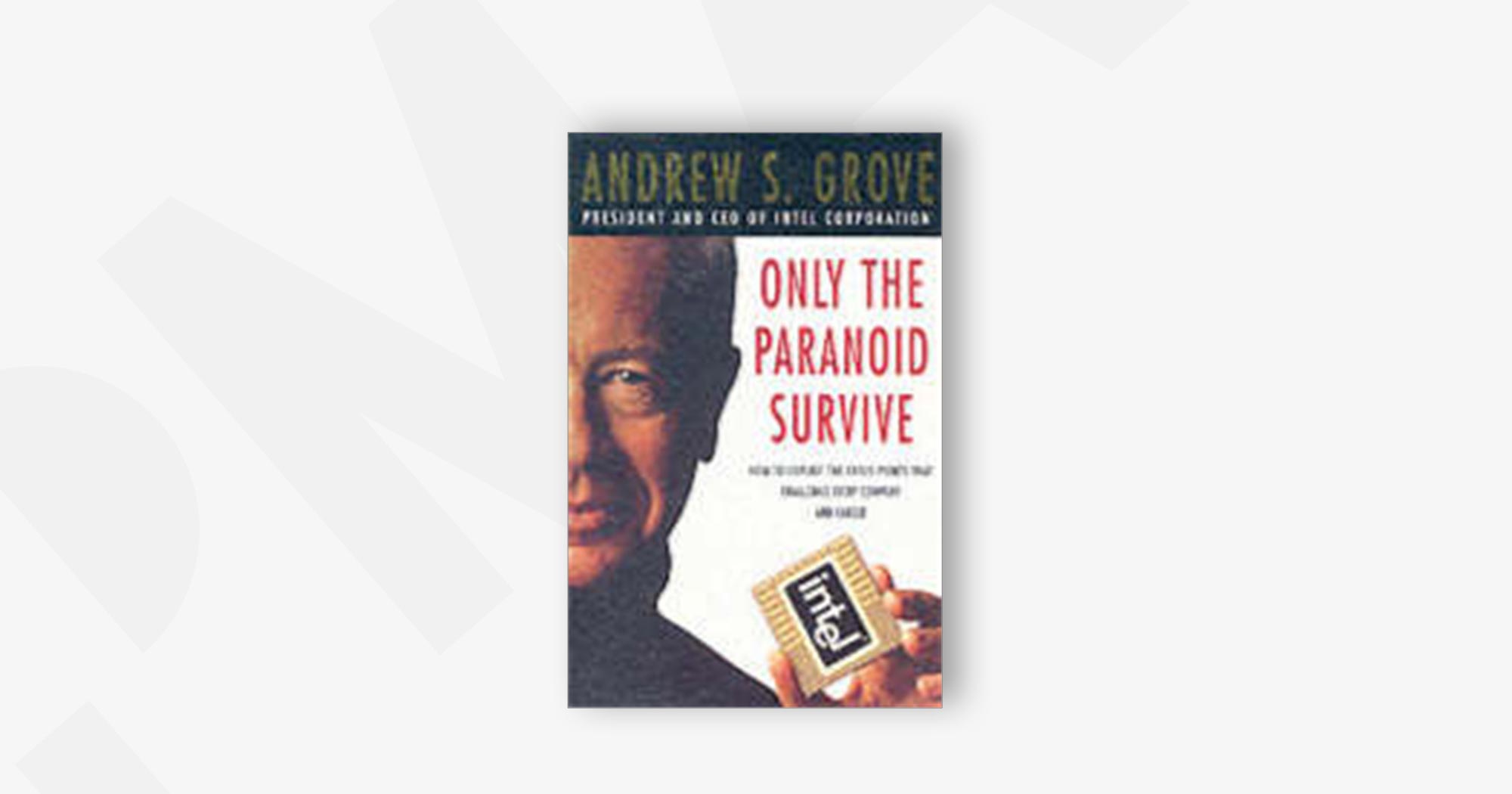 Only the Paranoid Survive is a rallying cry for product marketers facing the winds of disruptive change. Legendary Intel CEO Andy Grove grabs you by the shoulders and shakes you out of complacency in the face of new technologies threatening to topple empires.
Grove uses humor and enticing examples from his own experience navigating seismic shifts in computing to make an unforgettable case for the paranoia required to detect tectonic market changes early and take decisive action.
Grove teaches how to question assumptions, run market experiments, and make bold strategic moves before circumstances force your hand. While others relax in the comfort of past successes, the paranoid survive by continuously stress-testing their business and growing through eras of upheaval.
Available at Amazon HERE
Paperback: $11.14
Hardcover: $75.05
---
53) Blue Ocean Strategy: How to Create Uncontested Market Space and Make the Competition Irrelevant – Renée Mauborgne and W. Chan Kim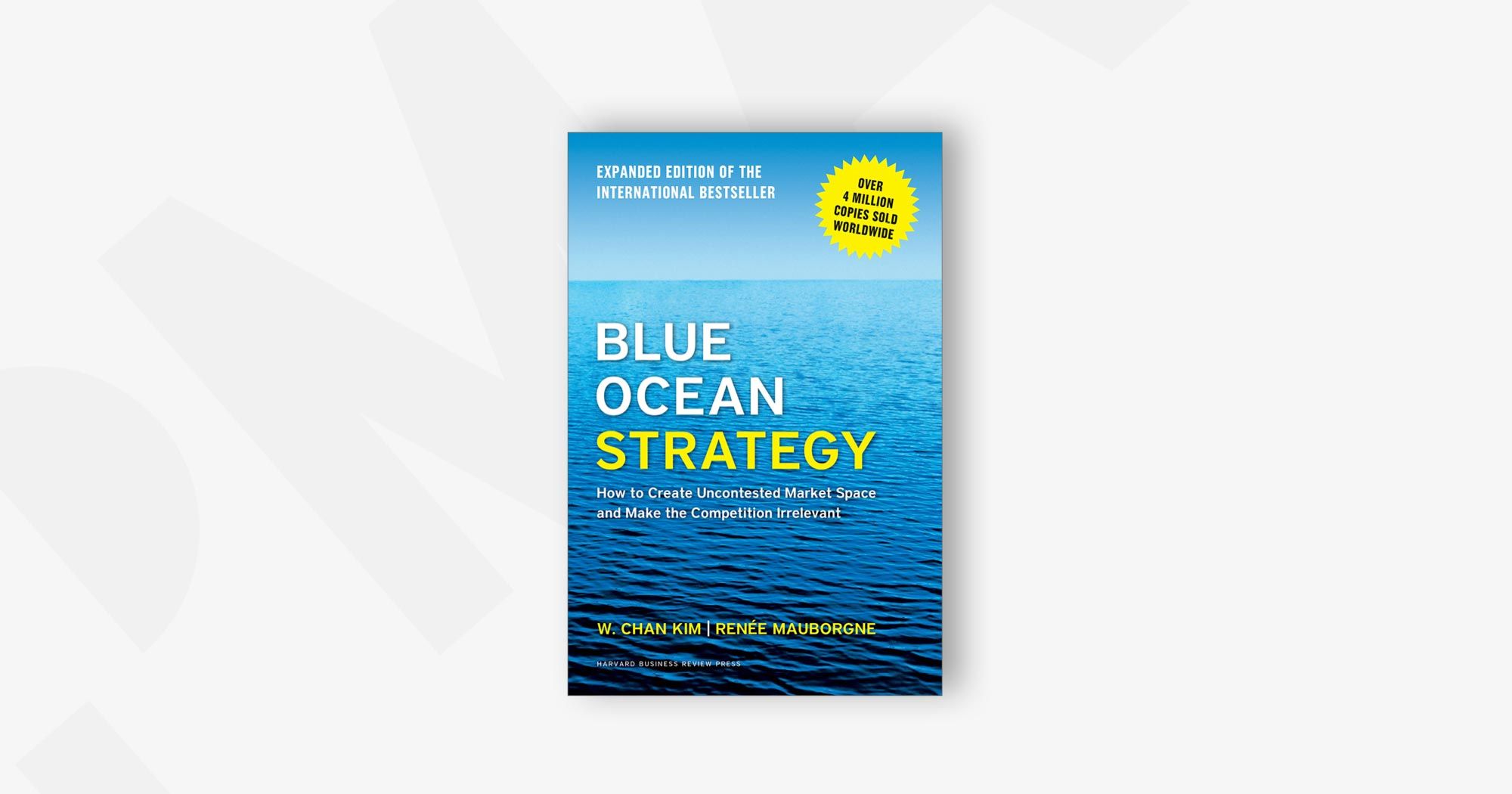 In this game-changing guide, Renée Mauborgne and W. Chan Kim provide a framework for swimming into wide-open market spaces ripe for growth.
Blue Ocean Strategy offers the assets to assess your industry's sea of ruthless competitors and identify opportunities to create new oceans of uncontested demand. With thought-provoking case studies of brands like Cirque du Soleil and Curves Gym, the authors show you how to break out of traditional industry boundaries and reconstruct market elements to tap new demand.
Dive in to re-imagine your market and chart a new course away from cutthroat competitors.
Available at Amazon HERE
Kindle: $21.90
Hardcover: $19.48
---
54) In Search of Stupidity: Over Twenty Years of High Tech Marketing Disasters – Merrill R. Chapman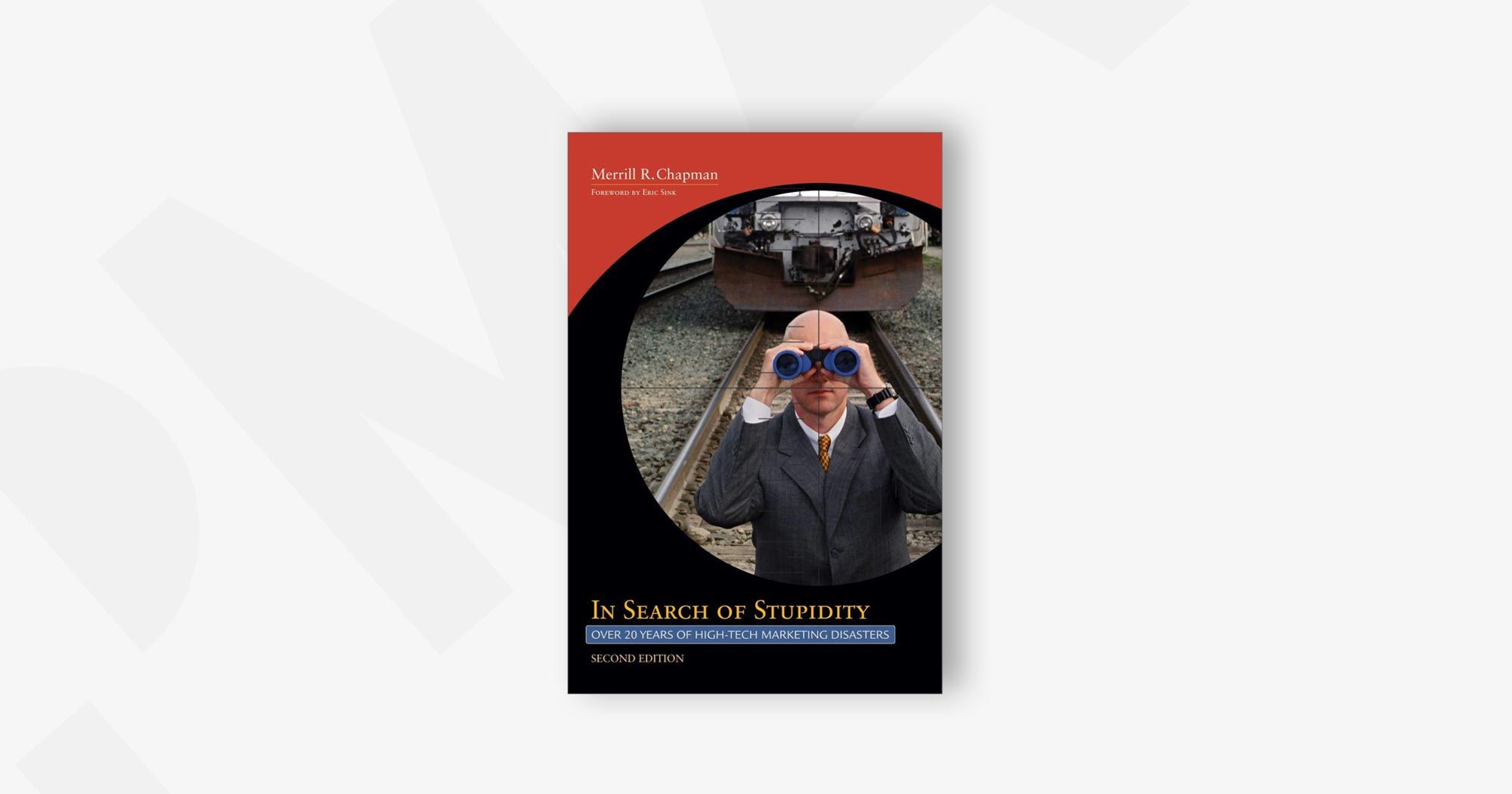 In Search of Stupidity is the hilarious cure for boneheaded marketing moves. Veteran tech exec Merrill Chapman regales readers with amusing anecdotes of colossal business blunders.
From mighty Kodak burying the digital camera to McDonald's flailing in Bolivia's burger-barren market, Chapman's knack for storytelling turns cautionary tales into laugh-out-loud entertainment.
But the humor carries an invaluable lesson: Success breeds complacency, rigidity, and eventual downfall. Chapman playfully shows how ignoring customers, innovation, and reality leads to certain doom.
Don't fall into the smug trap of resting on your laurels. Let In Search of Stupidity spark the curiosity and humility needed to stay relevant.
Available at Amazon HERE
Hardcover: $80.87
Paperback: $6.74
---
55) Does IT Matter?: Information Technology and the Corrosion of Competitive Advantage – Nicholas Carr
Does IT Matter? delivers an urgent wake-up call for tech marketers coasting on autopilot. Nicholas Carr's provocative polemic forces us to confront an inconvenient truth: As technology matures, it becomes a simple utility unable to confer competitive advantage.
He argues that as technologies like broadband connectivity, powerful software tools, and computer hardware become ubiquitous, they should be viewed as commodities rather than differentiators. Just as innovations like railroads, electricity, and the telephone leveled the playing field in the past, IT is now easy for competitors to imitate.
Does IT Matter? challenges you to prove your tech delivers tangible business outcomes. This counterintuitive thesis will jolt you out of your feature-focused complacency to re-evaluate your value propositions for an increasingly tech-skeptical business landscape.
Available at Amazon HERE
Kindle: $29.99
Hardcover: $33.69
---
56) Paradox of Choice: Why More Is Less – Barry Schwartz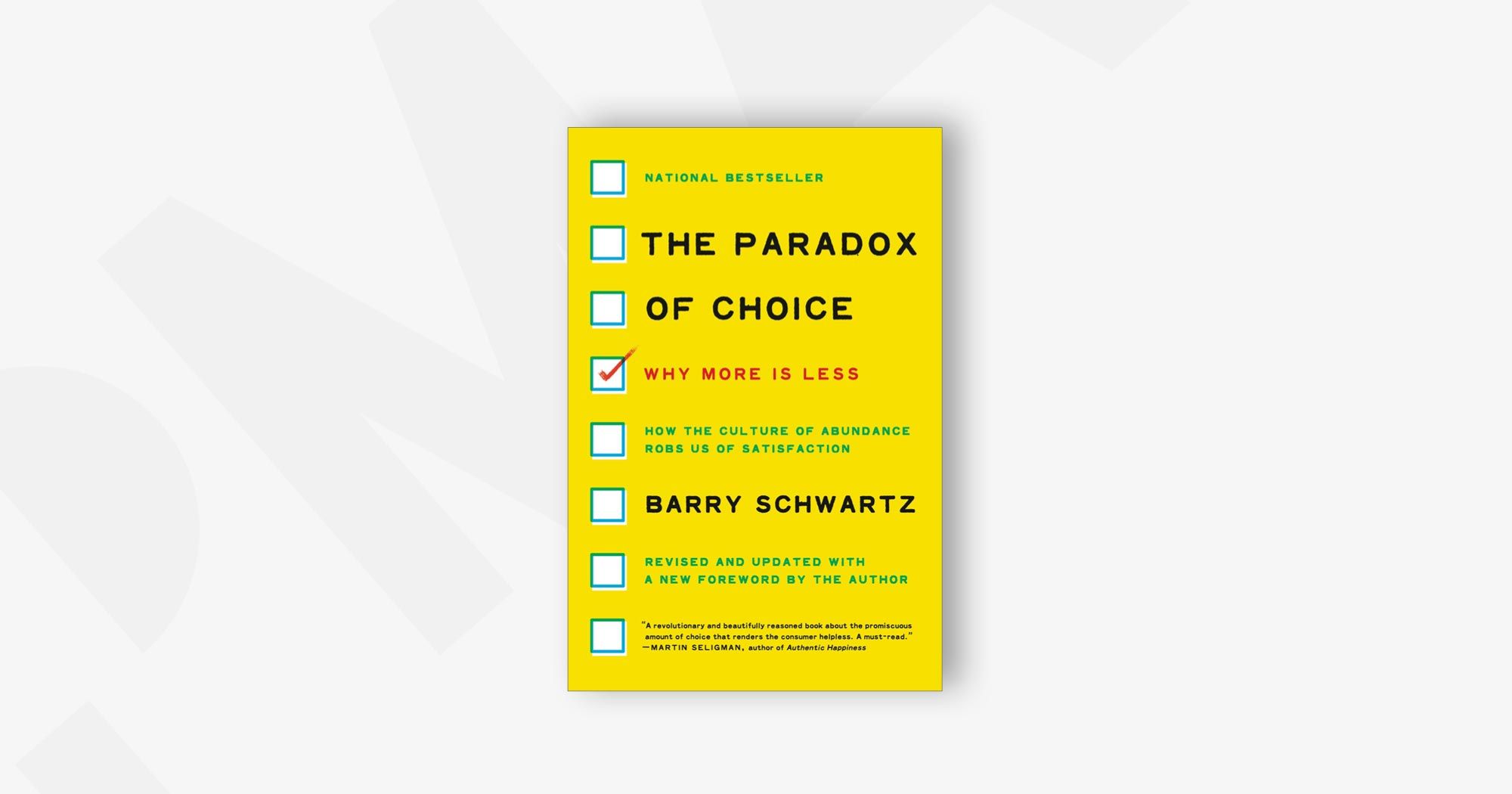 In Paradox of Choice, psychology professor Barry Schwartz upends conventional wisdom to demonstrate how excessive consumer choice creates paralysis and anxiety.
With an arsenal of captivating research and relatable examples, Schwartz shines a spotlight on how the dizzying array of features and choices can actually cripple customers, leaving them drowning in a sea of decision-making complexity.
But fear not, for within these pages, Schwartz offers a lifeboat of strategies. Learn how to simplify your product assortments and gently guide customers towards "good enough" solutions.
Discover the magic of decluttering your product lines and the art of crafting messaging that clarifies value, making your product a beacon of sanity in a chaotic world of choices.
Available at Amazon HERE
Kindle: $8.74
Hardcover: $18.75
Paperback: $14.54
---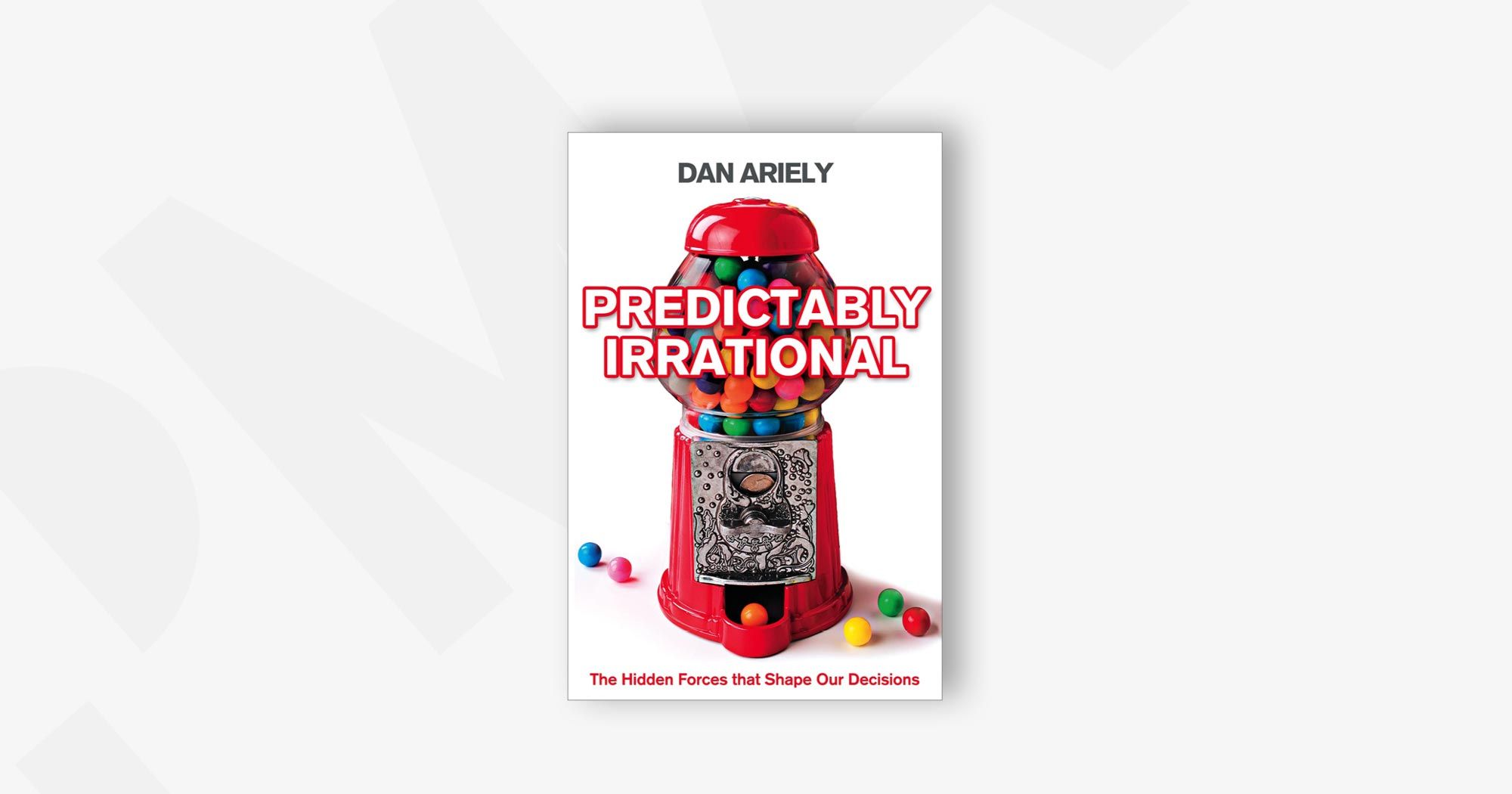 Forget the fiction of rational customers – Dan Ariely reveals the systematically irrational forces driving consumer behavior in Predictably Irrational.
This fascinating book debunks mythical assumptions about reasoned decision-making with insightful experiments on the quirks of human psychology. Ariely delves into our susceptibility to arbitrary pricing, how we overvalue what we already own, and why FREE! is so tantalizing.
Ariely's research reveals how to influence behavior by understanding its unconscious underpinnings. Outwit the competition with Predictably Irrational and get inside the heads of your target market.
Available at Amazon HERE
Kindle: $4.99
Hardcover: $27.51
Paperback: $9.61
---
58) Marketing Rebellion: The Most Human Company Wins – Mark Schaefer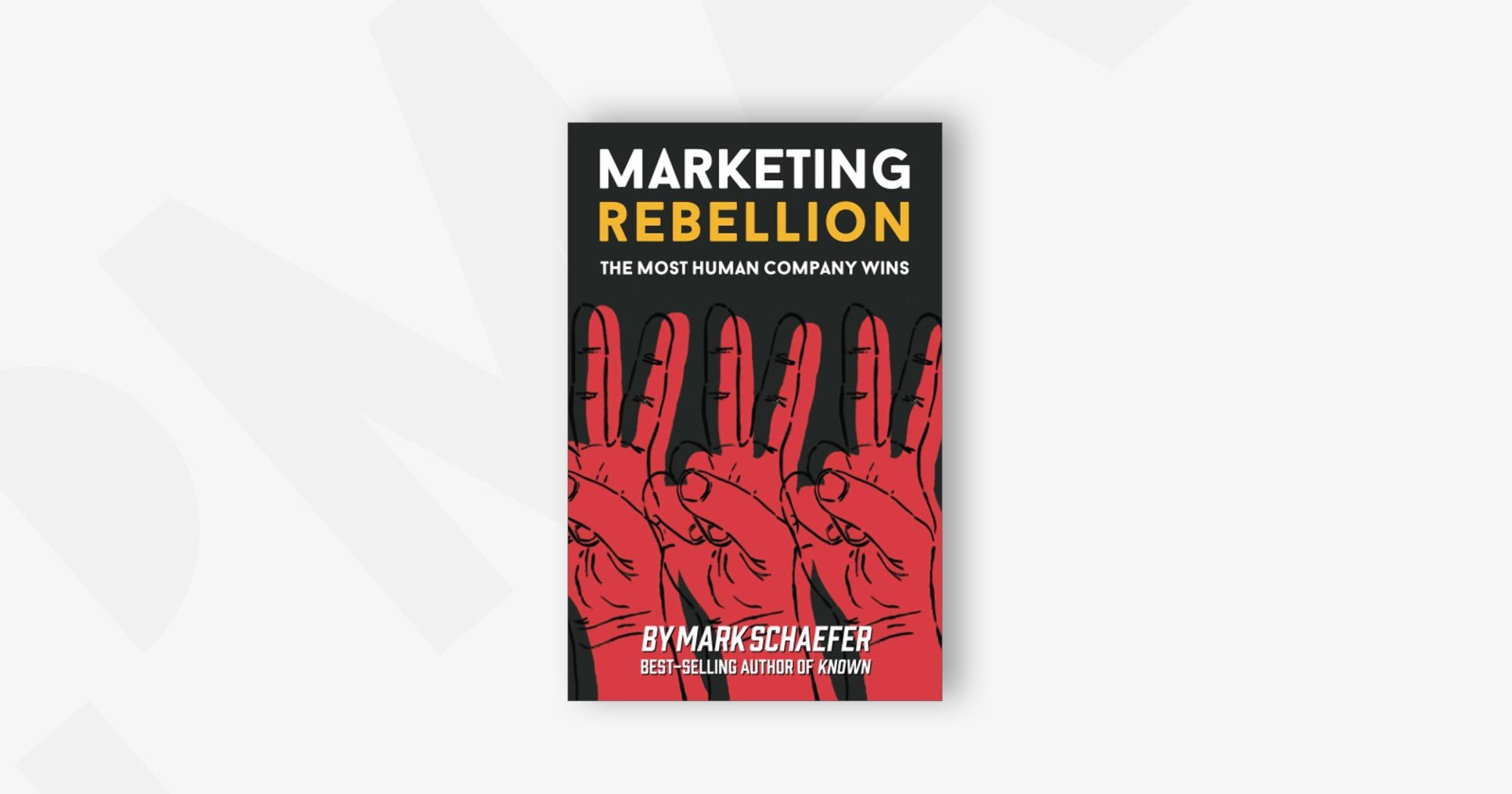 Tired of dehumanized marketing? Join Mark Schaefer's quest for human-centered connection in Marketing Rebellion. This manifesto calls on you to revolt against outdated practices and inject empathy, purpose, and community into brand-building.
If you're seeking differentiation, this pragmatic framework shows you how to map stakeholders, identify core values, build engaged communities around meaningful missions, and move from interruptive ads toward content that captivates.
Don't stay fixated on features and bandwidth – use Schaefer's humanizing lens to build loyal customer relationships through shared beliefs. Let this book ignite your defiance of marketing mediocrity and channel your inner rebel.
Available at Amazon HERE
Kindle: $10.55
Hardcover: $26.24
Paperback: $24.41
---
59) Getting To Aha!: Discover Your Positioning DNA and Dominate Your Competition – Andy Cunningham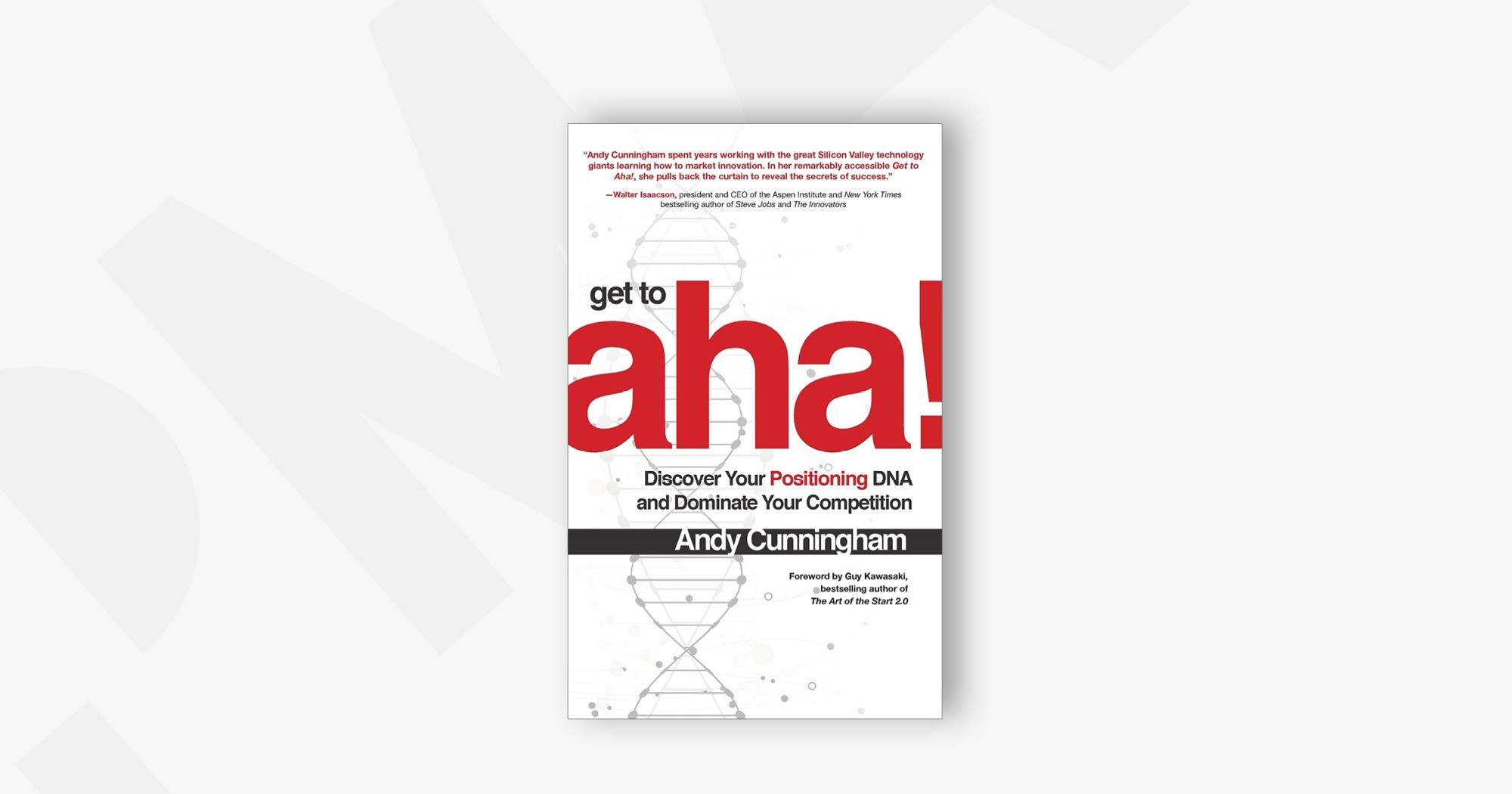 What if we told you that the key to differentiating your business, product, or service lies in uncovering your unique "Positioning DNA." That's the central message from communications maven Andy Cunningham in Getting To Aha! She argues that positioning is far more than a marketing tool – it's a critical component woven into every aspect of your company.
In Getting To Aha!, Cunningham walks you through the process of defining your Positioning DNA. This involves taking an honest look at your organization's origins, strengths, competitive advantages, and quirks. The goal is to identify the indelible qualities that set you apart in the marketplace.
The takeaway? Positioning is too important to be left to the marketing department. It demands an organizational soul-searching to uncover your true differentiators.
Available at Amazon HERE
Kindle: $28.40
Hardcover: $39.99
Paperback: $50.50
---
60) Launching to Leading: How B2B Market Leaders Create Flashmobs, Marshal Parades and Ignite Movements – Ken Rutsky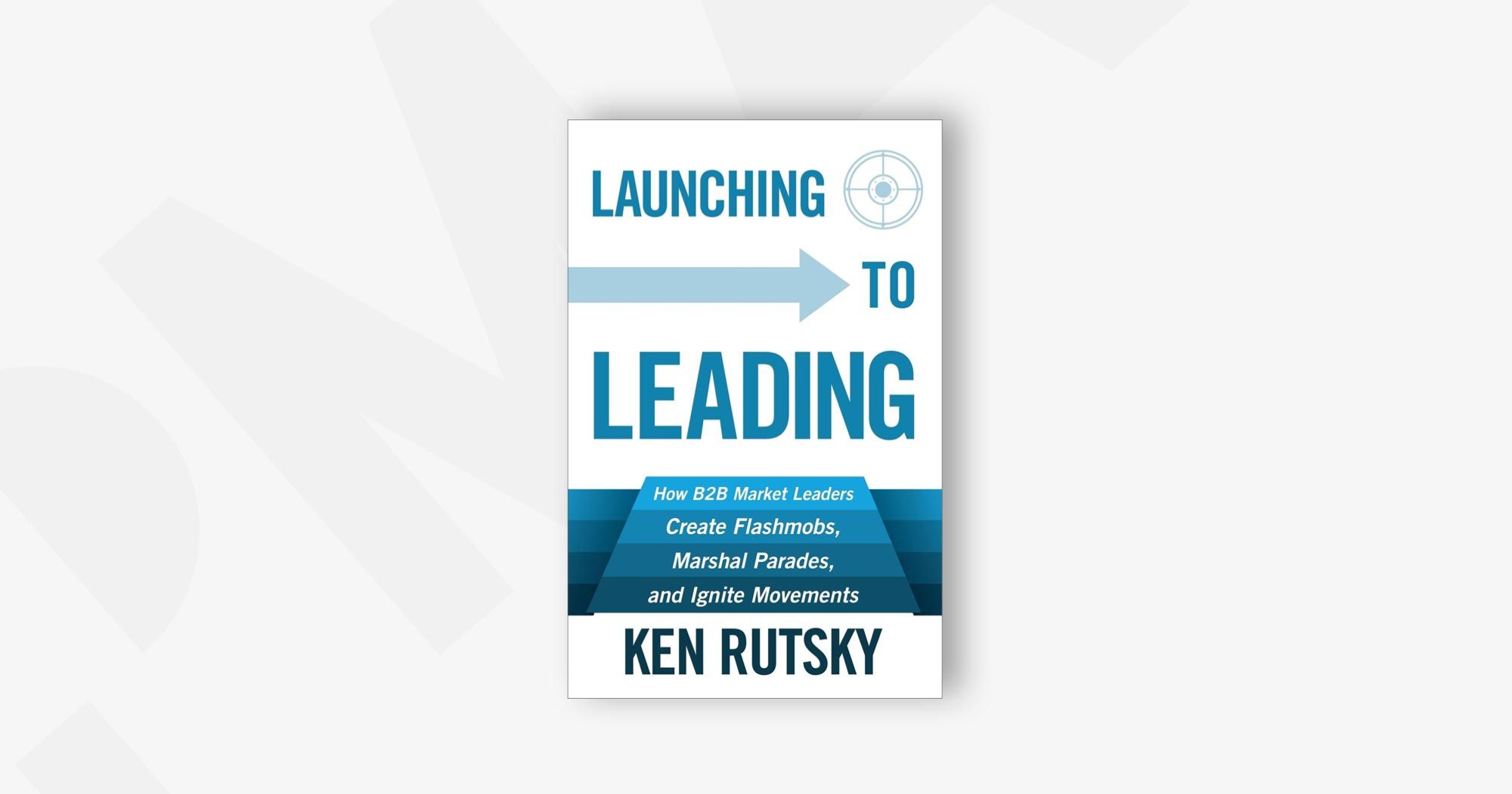 Attention startups with global dreams – Ken Rutsky provides a galvanizing guide that reveals applicable go-to-market strategies to crack the code on rapid growth – taking you from merely launching to leading.
With exhilarating stories of brands like Facebook and Airbnb, Rutsky spotlights the mindsets and bold moves needed to blaze from scrappy underdog to category king.
Rutsky outlines targeted customer acquisition tactics, building hyper-efficient feedback loops, and amplifying word-of-mouth. This book offers you pragmatic steps to build market momentum and scale without losing speed or vision.
Available at Amazon HERE
Kindle: $8.99
Hardcover: $60.35
Paperback: $14.09
---
Top 100 product marketing books: 61 - 70
61) The Slight Edge – Jeff Olson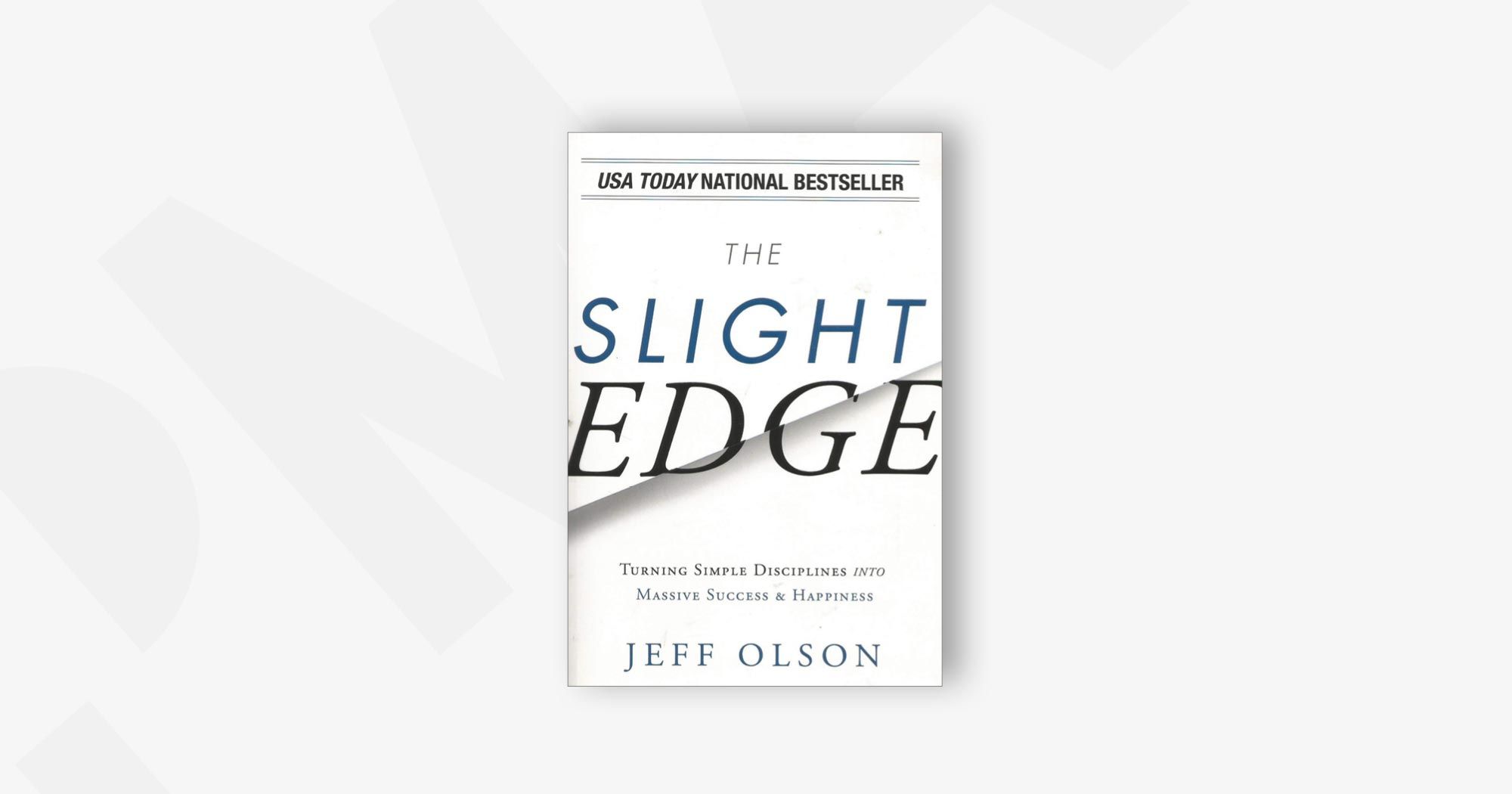 Forget quick fixes. In The Slight Edge, Jeff Olson shares the simple secret that leads to major breakthroughs over time.
With relatable wisdom, Olson reveals how daily disciplines compound into massive results. While each incremental step is slight, the cumulative impact is monumental.
Olson presents a needed mindset shift from quick hacks to steady daily progress. We often abandon promising efforts prematurely when instant gratification isn't achieved. But Olson shows how persistence pays exponential dividends.
Immerse yourself in The Slight Edge and watch while it instills in you the patience and commitment needed to accomplish ambitious goals through small, daily actions.
Available at Amazon HERE
Paperback: $21.10
Hardcover: $10.04
---
62) The Go-Giver Influencer: A Little Story About a Powerful Business Idea – Bob Burg and John D. Mann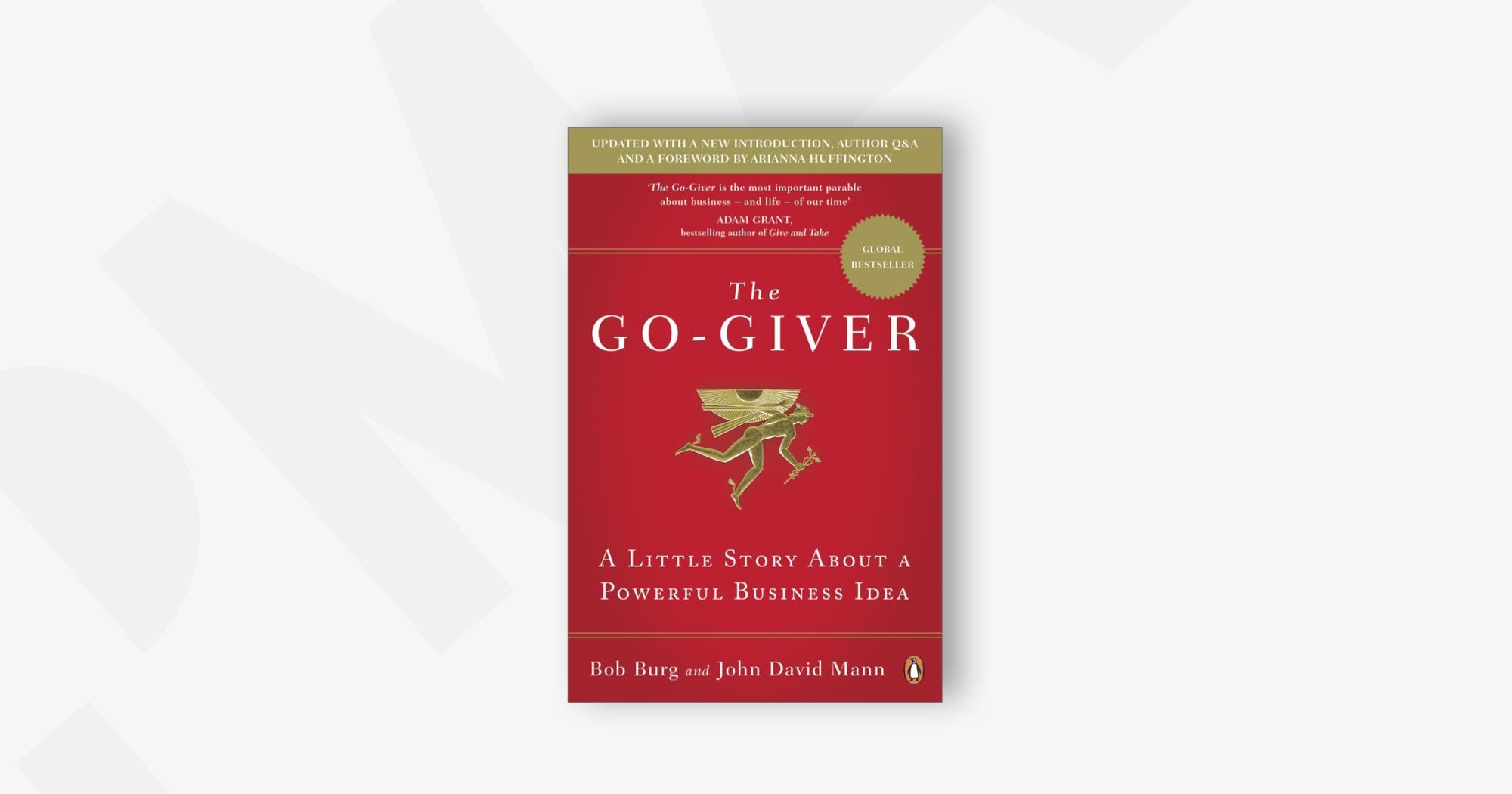 Want to make an impact beyond transactions? Embrace the mindset of The Go-Giver Influencer. In this enlightening sequel, Bob Burg and John D. Mann reveal how giving value expands your influence, using heartwarming stories to illustrate how generosity and empathy create endless ripples.
Burg and Mann provide tips to cultivate trust and add value at every touchpoint. They share how to build networks based on shared passions versus hard sells – companies fixated on features should adopt the Go-Giver lens of leading through service first.
Let it inspire you to drive change through humility and compassion versus coercion. The Go-Giver Influencer is your key to making a big difference in small, human ways that earn sustainable loyalty.
Available at Amazon HERE
Kindle: $6.24
Hardcover: $15.90
Paperback: $14.99
---
63) Think Again: The Power of Knowing What You Don't Know – Adam Grant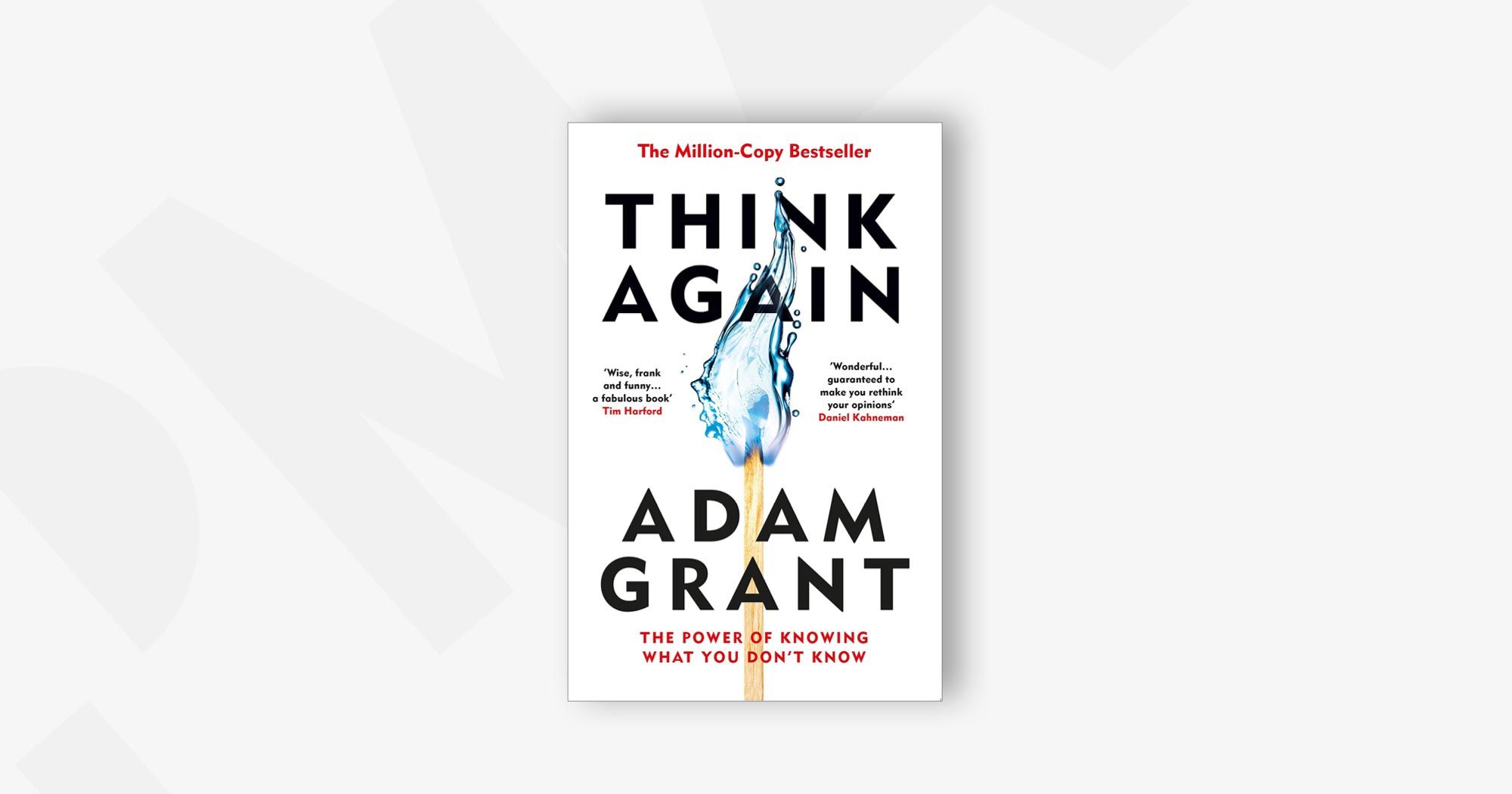 If you're finding yourself stuck in certainty, Wharton professor Adam Grant implores you to Think Again.
This invigorating book reveals the virtues of reexamining assumptions, seeking dissent, and changing opinions in the face of new facts. Grant provides frameworks – illustrated via stimulating stories – to open our minds to counter-evidence and evolve more accurate worldviews.
In rapidly changing markets, the greatest risk lies in clinging to worn-out paradigms. Grant emboldens you to welcome counterintuitive ideas and surround yourself with fresh thinking. Outdated convictions sink companies. Fortunately, we each can Think Again.
Available at Amazon HERE
Kindle: $9.99
Hardcover: $25.00
Paperback: $12.31
---
64) Developer Marketing Does Not Exist: The Authentic Guide to Reach a Technical Audience – Adam DuVander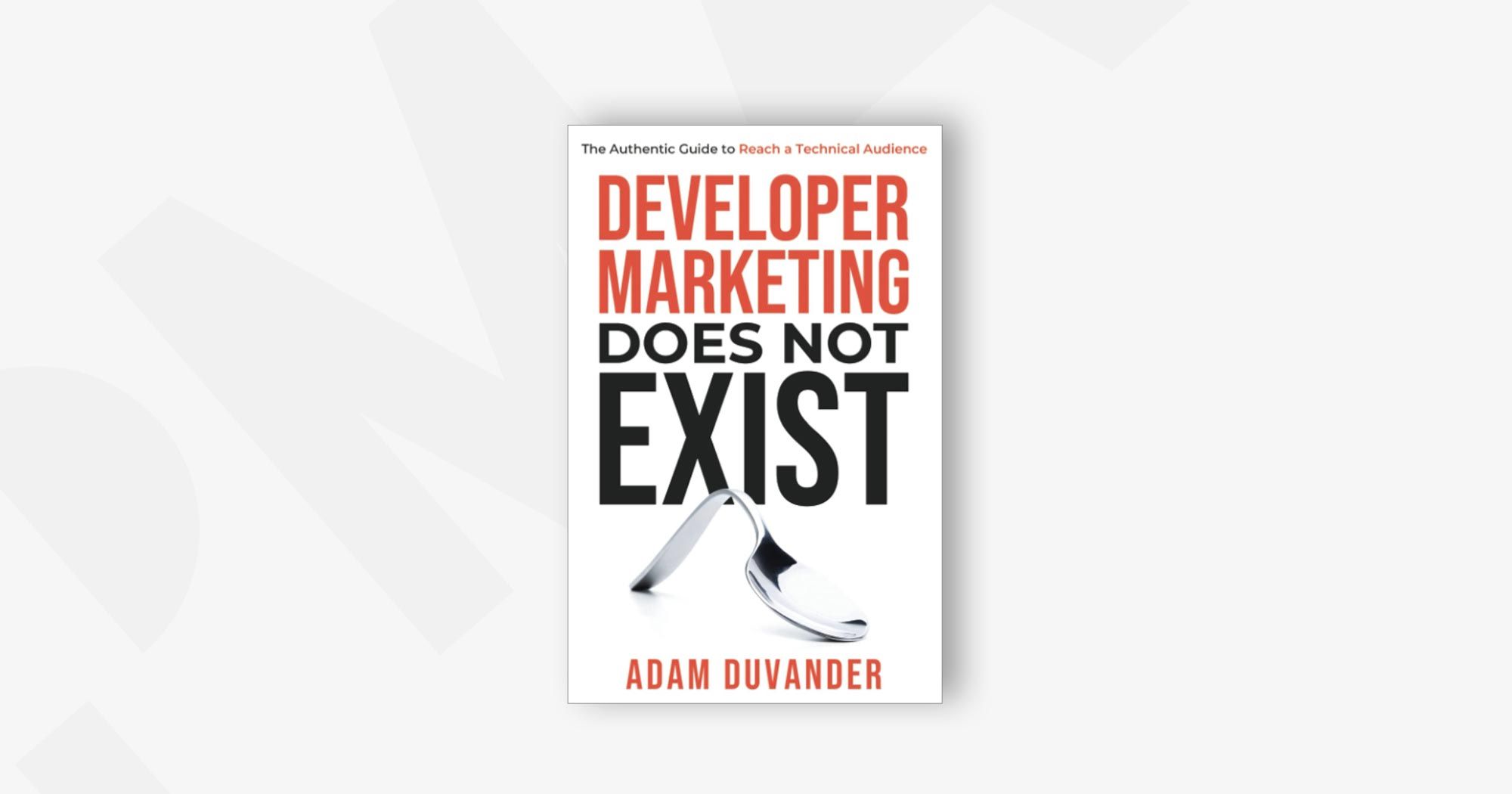 Developers hold the keys to unlocking product adoption, so it's time to delete restrictive marketing labels. In Developer Marketing Does Not Exist, growth leader Adam DuVander calls on PMMs to unite around serving developers first.
If you're looking to build authentic cross-functional relationships, solve problems, and enable developer success, this is the resource for you.
DuVander will cure outdated notions of "marketing to" developers, bridging silos under the shared mission of empowering developers through actionable tactics to earn trust by being transparent, fostering community, and co-creation.
Trust us, your developers will thank you.
Available at Amazon HERE
Kindle: $9.02
Hardcover: $27.49
Paperback: $18.09
---
65) Sprint: How to Solve Big Problems and Test New Ideas in Just Five Days – Braden Kowitz, Jake Knapp, and John Zeratsky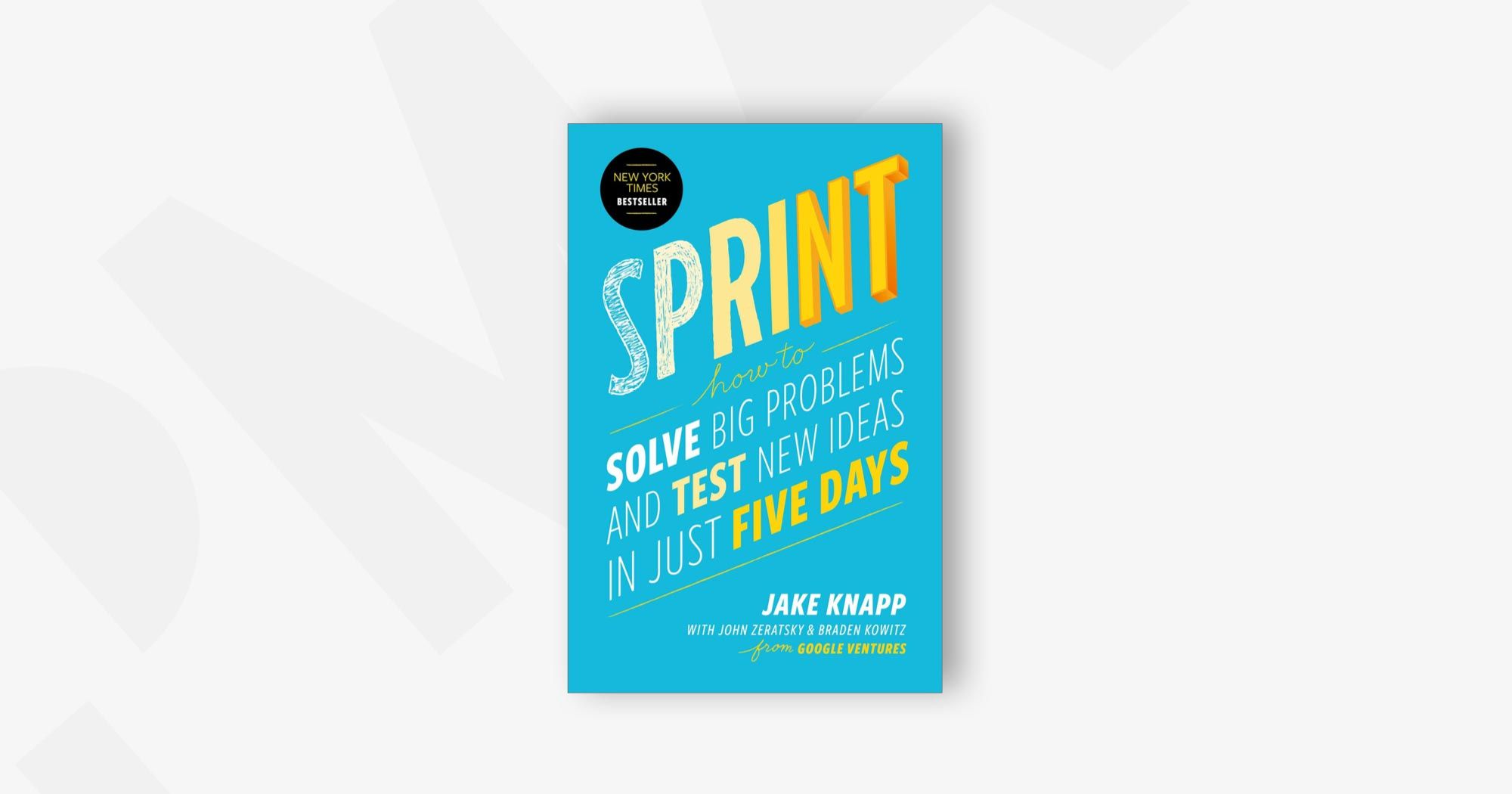 In today's fast-paced business environment, PMMs need to rapidly validate and iterate on ideas before competitors beat them to market. Sprint provides a battle-tested framework to take a concept from a blank page to a prototype in just five days.
Kowitz, Knapp, and Zeratsky explain that by bringing cross-functional teams together for intensive five-day sprints, you can align on pressing issues, sketch solutions, decide on the best path, and build a realistic prototype.
This hands-on approach compresses months of work into a single week while eliminating wasted effort. With clear guidance and templates for every step, the authors make innovation achievable in a manageable way.
Available at Amazon HERE
Kindle Edition: $11.24
Hardcover: $23.42
Paperback: $16.07
---
66) Marketing 5.0: Technology for Humanity – Philip Kotler, Hermawan Kartajaya, and Iwan Setiawan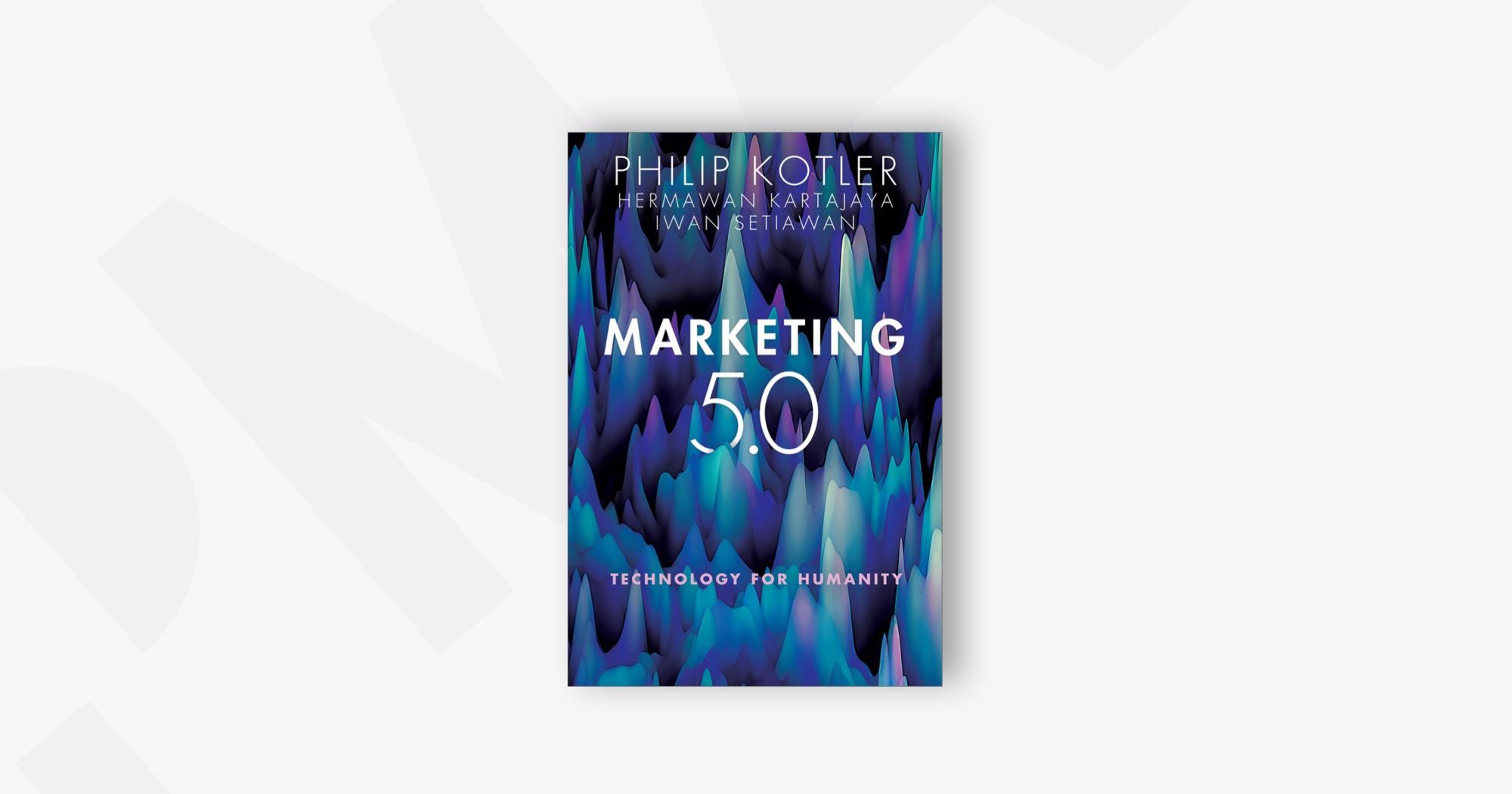 In an era of digital disruption, product marketers can no longer rely on traditional marketing tactics. Kotler, Kartajaya, and Setiawan's thought-provoking book ushers in Marketing 5.0, an age of technology powered by the human spirit. With effective examples, the authors make the case for PMMs to leverage AI, big data, and automation to understand customers at an emotional level.
Yet even as marketing technology proliferates, they warn that human values must remain at the core. By aligning product messaging with a higher cause that resonates emotionally, brands can drive real impact.
Kotler, Kartajaya, and Setiawan paint a future where marketing technology doesn't distance us from our humanity – it brings us together through shared values and purposeful products.
And, believe it or not, integrating cutting-edge marketing tech with timeless human needs, will drive monumental growth.
Available at Amazon HERE
Kindle: $10.79
Hardcover: $24.94
---
67) Contagious: Why Things Catch On – Jonah Berger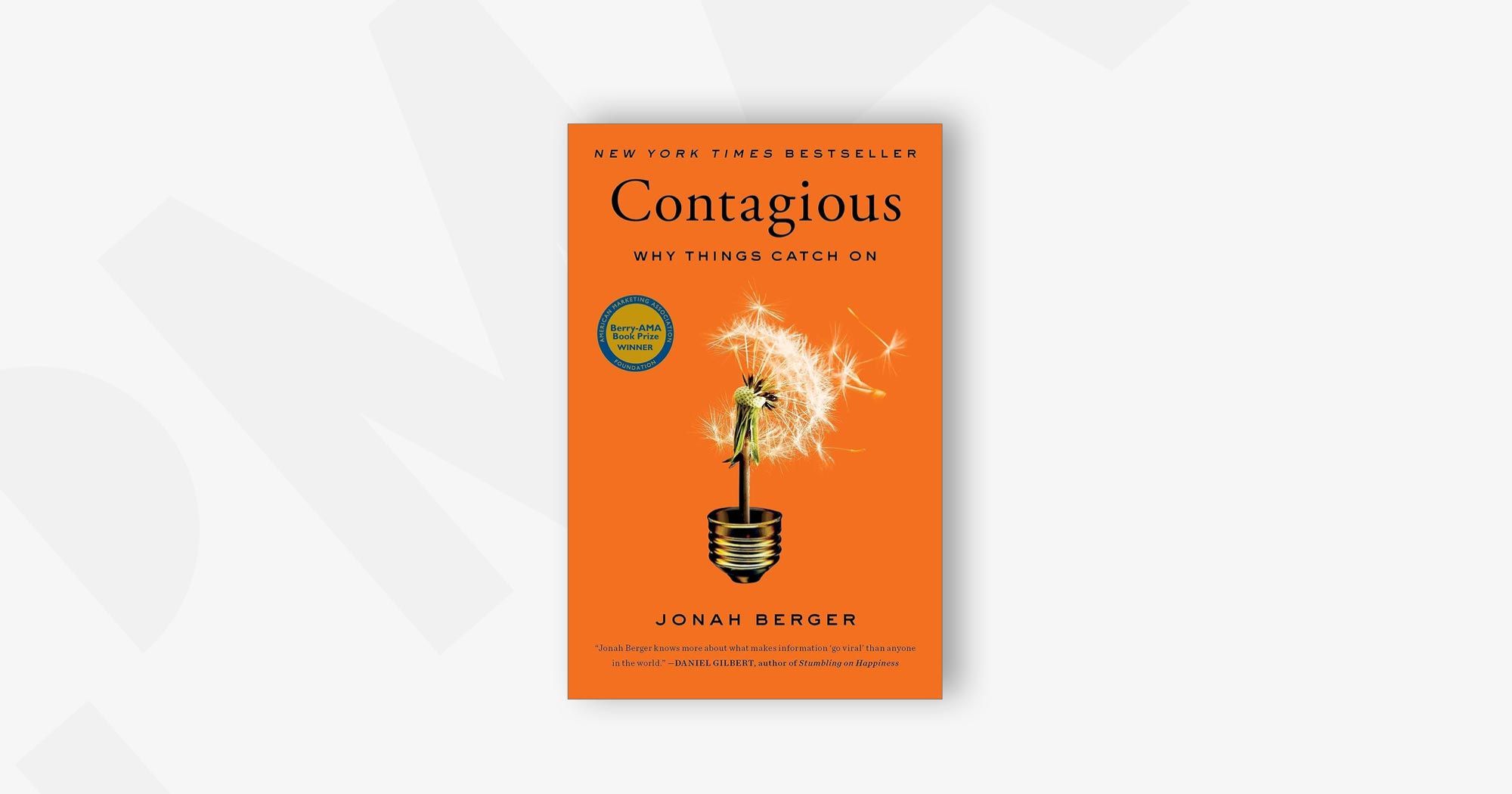 For PMMs seeking traction, Jonah Berger's Contagious is the ticket. Berger unpacks case studies and offers specific strategies to engineer viral messaging.
By triggering social currency and leveraging the power of emotions, PMMs can get people talking.
With Berger, you can drive campaigns that stick in customers' minds and force word-of-mouth advocacy. For product marketers seeking an edge, Contagious is the secret weapon to launch ideas that infect customers and scale exponentially. Berger's research reveals what makes us talk, share, and buy – unlocking competitive advantage for strategic product marketers.
Available at Amazon HERE
Kindle: $7.57
Paperback: $11.18
Hardcover: $4.99
---
68) Made To Stick: Why some ideas take hold and others come unstuck – Chip & Dan Heath
Drawing on psychology and engaging stories, the Heath brothers uncover the secrets to creating captivating ideas that evoke action.
The Heaths reveal the six storytelling principles used by experts to get their ideas to stick – like stripped-down cores and believable details. With thought-provoking examples, they show how to package ideas simply, concretely, and with emotional appeal. Made to Stick provides a formula to transform sterile pitches into effective narratives that motivate customers to engage, remember, and buy.
Made to Stick equips you with everything you need to become a master message maker. By triggering curiosity, leaning on analogies, and using the power of stories, you can craft contagious content that cuts through noise: Spark sticky ideas that seize attention, inspire action, and drive growth.
Available at Amazon HERE
Kindle: $1.25
Paperback: $12.31
Hardcover: $34.96
---
69) Lean Analytics: Use Data to Build a Better Startup Faster – Alistair Croll & Ben Yoskovitz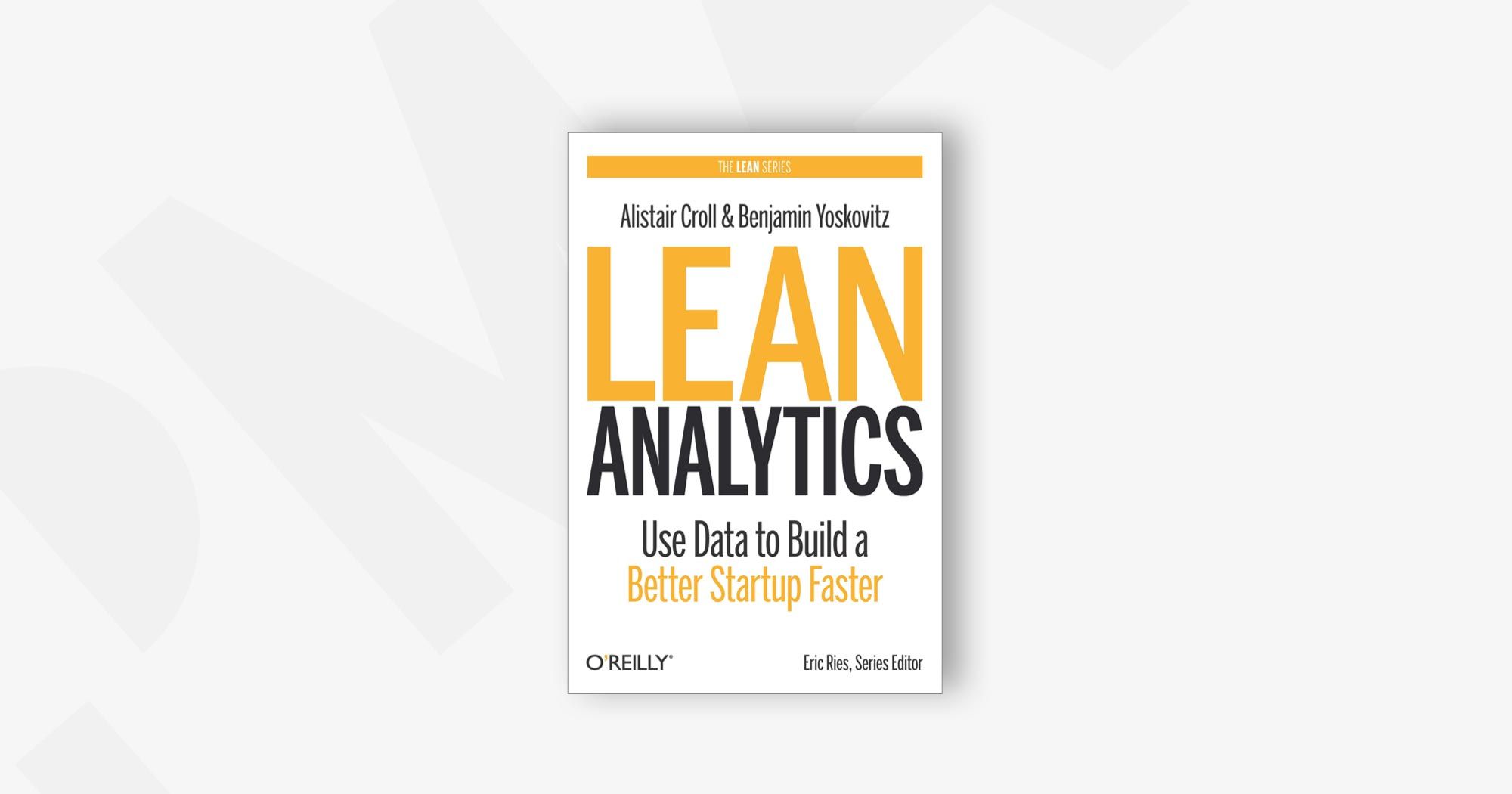 Co-authors Alistair Croll and Ben Yoskovitz show how to choose the metrics that matter based on business stage and industry.
Through astute advice and examples, they reveal how to build an adaptive culture that tests assumptions and pivots based on customer data.
Lean Analytics empowers PMMs to track a startup's key levers and make evidence-based decisions to find product-market fit, adapt quicker than competitors, and win in complex markets.
Croll and Yoskovitz offer clear guidance to turn analytics into the product marketer's competitive advantage. By continually experimenting, you can slash waste, accelerate growth, and flourish.
Available at Amazon HERE
Kindle: $9.08
Paperback: $18.20
Hardcover: $27.48
---
70) A Master Class in Brand Planning: The Timeless Works of Stephen King – Judie Lannon and Merry Baskin
In today's crowded marketplace, how can PMMss craft brands that resonate emotionally with customers? Stephen King cracked the code decades ago, and his original plan still rings true today.
This indispensable handbook curates King's timeless insights to build kick-ass brands in the modern marketplace. By digging into what really motivates customers, product marketers can craft positioning and creative that pops. Balance analytics with instinct to unlock your brand's true emotional appeal.
King shows you how to anchor your brand in purpose and express it through captivating stories. Stay powerfully resonant by tapping into what customers genuinely care about.
Available at Amazon HERE
Kindle: $43.61
Digital Download: $48.74
Hardcover: $45.91
---
Top 100 product marketing books: 71 - 80
71) The Regis Touch – Regis McKenna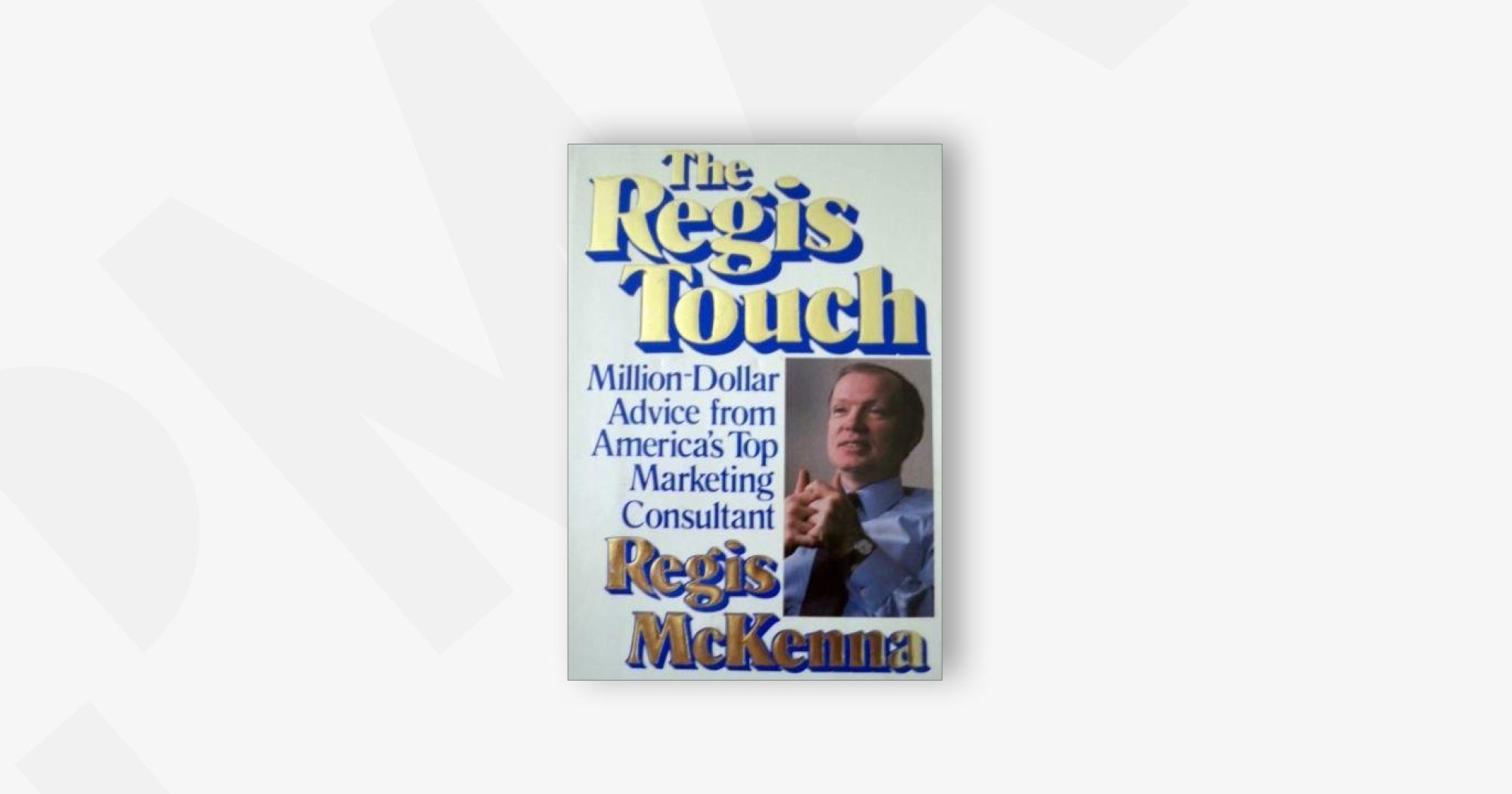 How can product marketers transform technology into products customers crave? Silicon Valley legend Regis McKenna has got you covered.
In this tactical guide, McKenna shares hard-won lessons from marketing disruptive innovations at Intel, Apple, and beyond.
With fascinating stories and sage advice, The Regis Touch reveals how to connect groundbreaking technology to real customer needs. McKenna guides PMMs to uncover target audience insights, craft compelling messaging, and evangelize new products authentically.
Seeking to drive disruptive innovation? The Regis Touch is the masterclass on activating ideas. McKenna combines marketing fundamentals with Silicon Valley savvy to turn technology into products people love.
Available at Amazon HERE
Paperback: $14.98
---
72) Market-Based Management: Strategies for Growing Customer Value and Profitability – Roger Best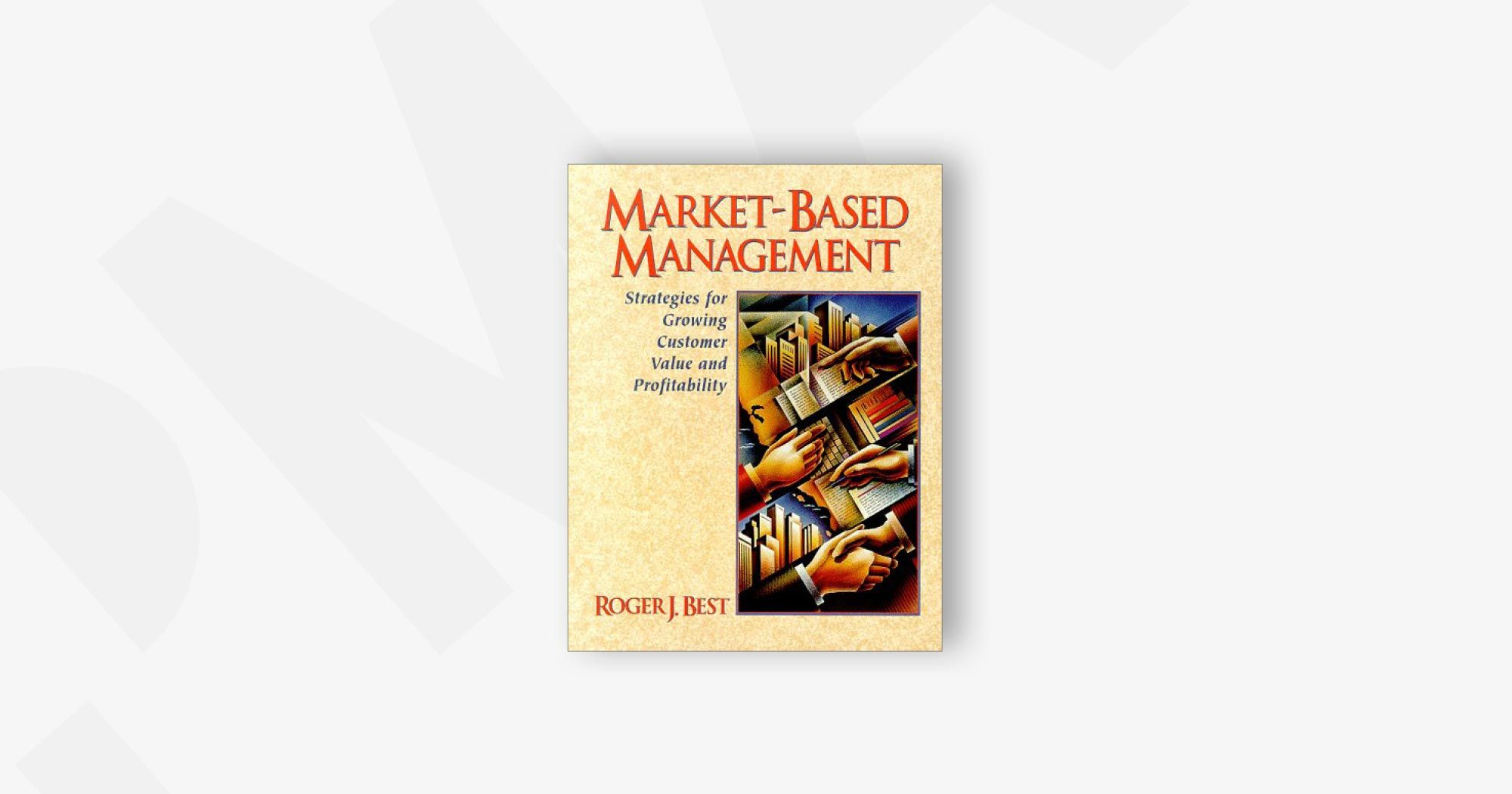 How can you move from reactive tactics to proactive strategies based on customer value? Marketing sage Roger Best provides the framework with Market-Based Management.
Best blends marketing fundamentals with economic principles to analyze markets, target high-potential segments, and deliver differentiated benefits. Go beyond superficial tactics to innovations that align with customer value.
But Best's best insight? Marketing strategy must actively shape operations. By integrating execution across departments, optimize the entire customer experience.
Ready to move from reactive chaos to proactive growth? Embrace the wisdom in Market-Based Management. Follow Best's proven approach to guide today's products toward tomorrow's success.
Available at Amazon HERE
Paperback: $8.76 - $40.88
---
73) Nonviolent Communication – A Language of Life: Life-Changing Tools for Healthy Relationships – Marshall Rosenberg
World-renowned psychologist Marshall Rosenberg provides a roadmap with Nonviolent Communication.
Blending clinical insights with practical tools, Rosenberg introduces a four-step process to cultivate compassionate self-expression. By identifying mutual needs and separating observations from judgments, product marketers can align on solutions collaboratively.
He urges product managers to develop emotional self-awareness and carefully consider language impact. With patience and understanding, you can resolve tension through open-hearted discussion.
In Nonviolent Communication, Rosenberg's transformative tools help you to build healthy relationships that enable progress and drive success.
Available at Amazon HERE
Kindle: $12.62
Paperback: $15.13
---
74) T2D3: How some software startups scale, where many fail – Stijn Hendrikse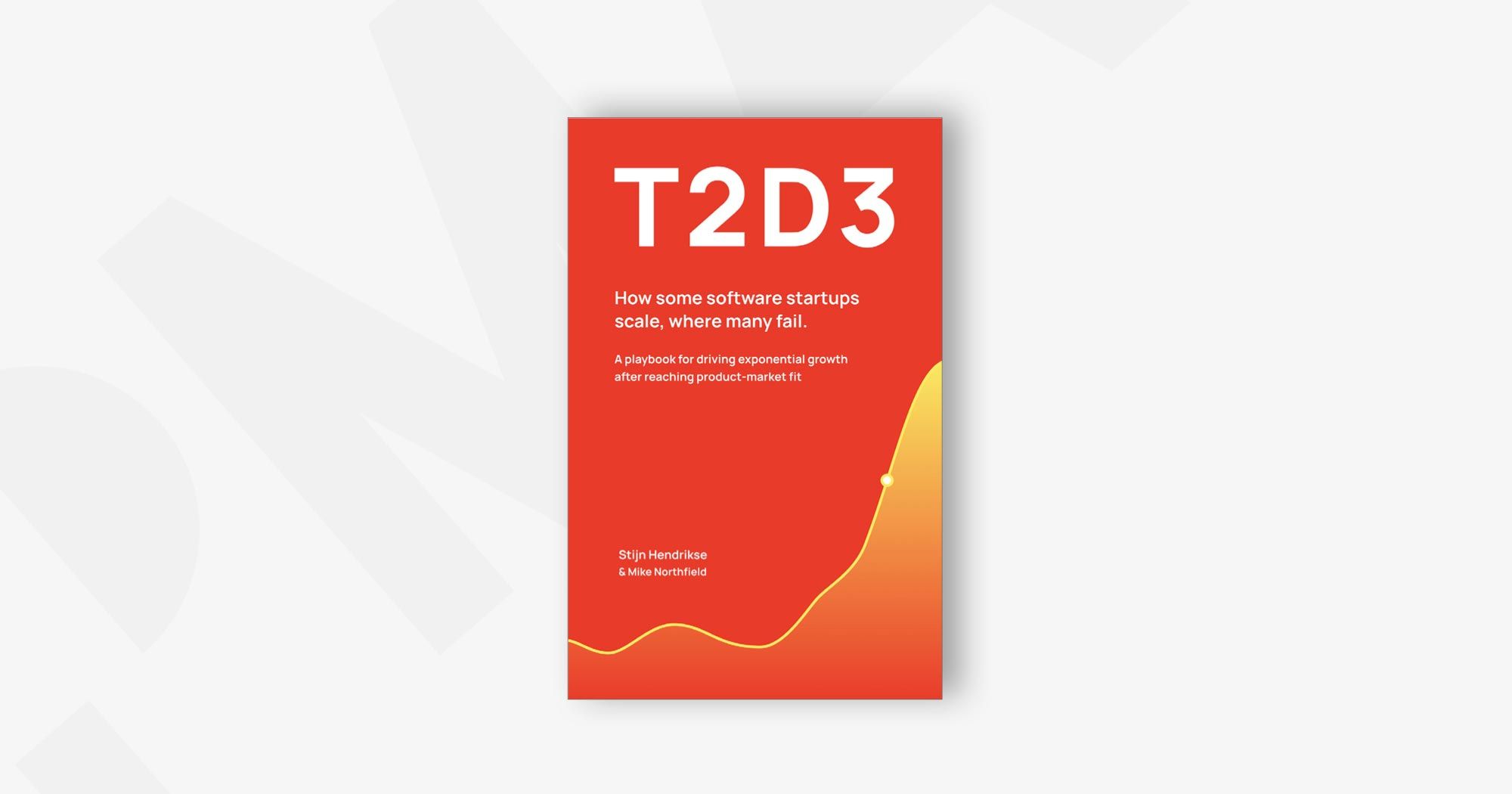 In an era of digital disruption, how can startups build products that customers love and scale successfully? With 20+ years of experience, serial entrepreneur Stijn Hendrikse reveals the formula in T2D3.
Blending strategic frameworks with tactical advice, Hendrikse introduces the T2D3 model for startup success. By exploring new opportunities, improving the core product, and building foundational capabilities, startups can drive transformative growth.
Hendrikse pushes founders to embrace uncertainty as opportunity and unlearn entrenched ways of operating. With vision and empathy, leaders can foster a culture of bold experimentation that evolves with users' changing needs.
Available at Amazon HERE
Kindle: $9.99
Paperback: $34.99
---
75) Productize: The Ultimate Guide to Turning Professional Services into Scalable Products – Eisha Armstrong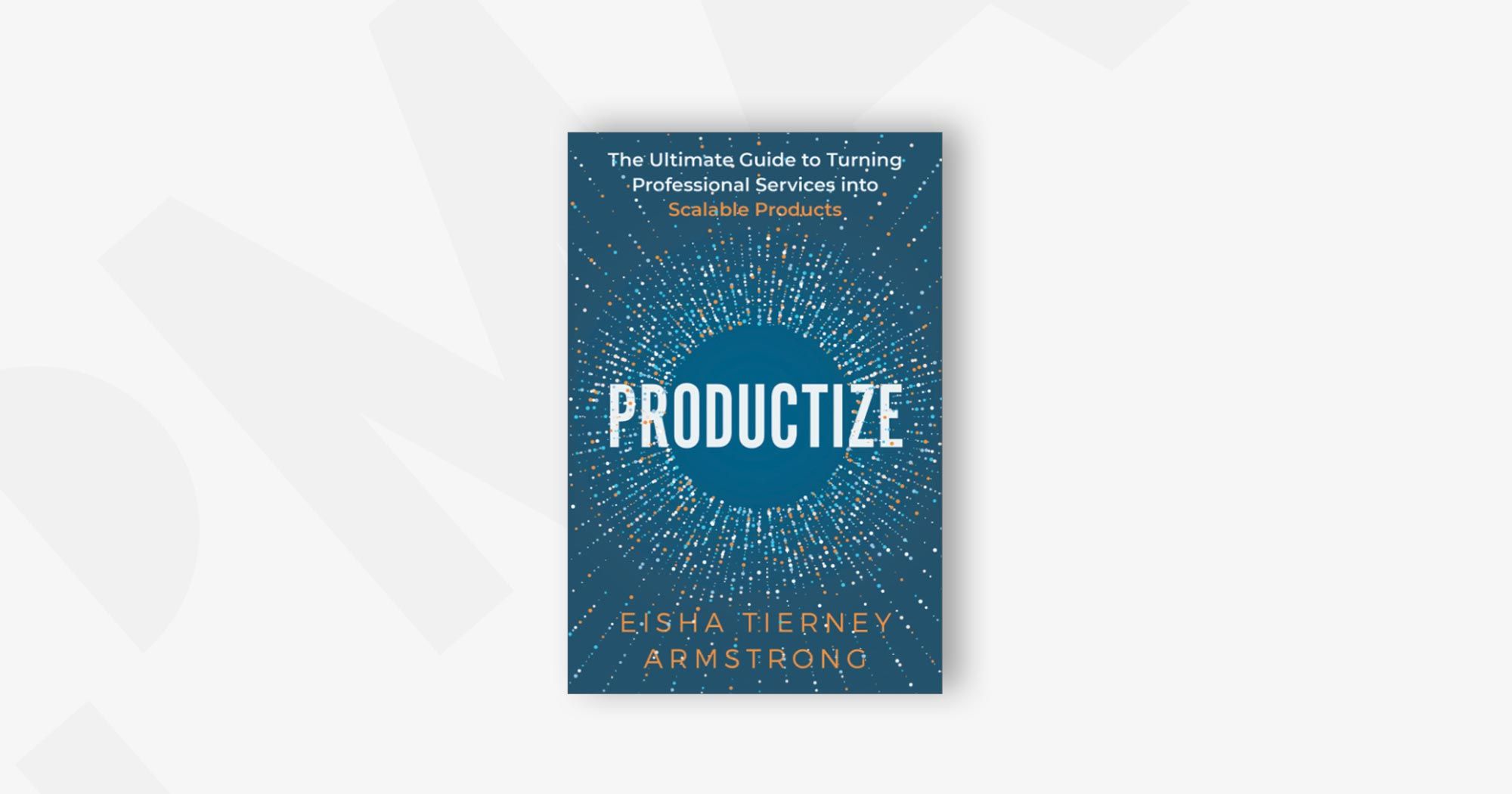 In this practical playbook, serial entrepreneur Eisha Armstrong provides a master plan for service businesses looking to evolve their offerings into scalable products Productize.
Blending strategic frameworks with tactical advice, Armstrong breaks down the process of productizing services step-by-step – covering market research, product design, customer validation, commercialization, and more, all with real-world examples and clear guidance.
Armstrong invites us to learn that productization requires a complete mindset shift, stating that leaders must let go of bespoke processes and embrace scalable solutions designed for customers' recurring needs.
Available at Amazon HERE
Kindle: $9.12
Paperback: $20.69
---
76) Resonate: Present Visual Stories that Transform Audiences – Nancy Duarte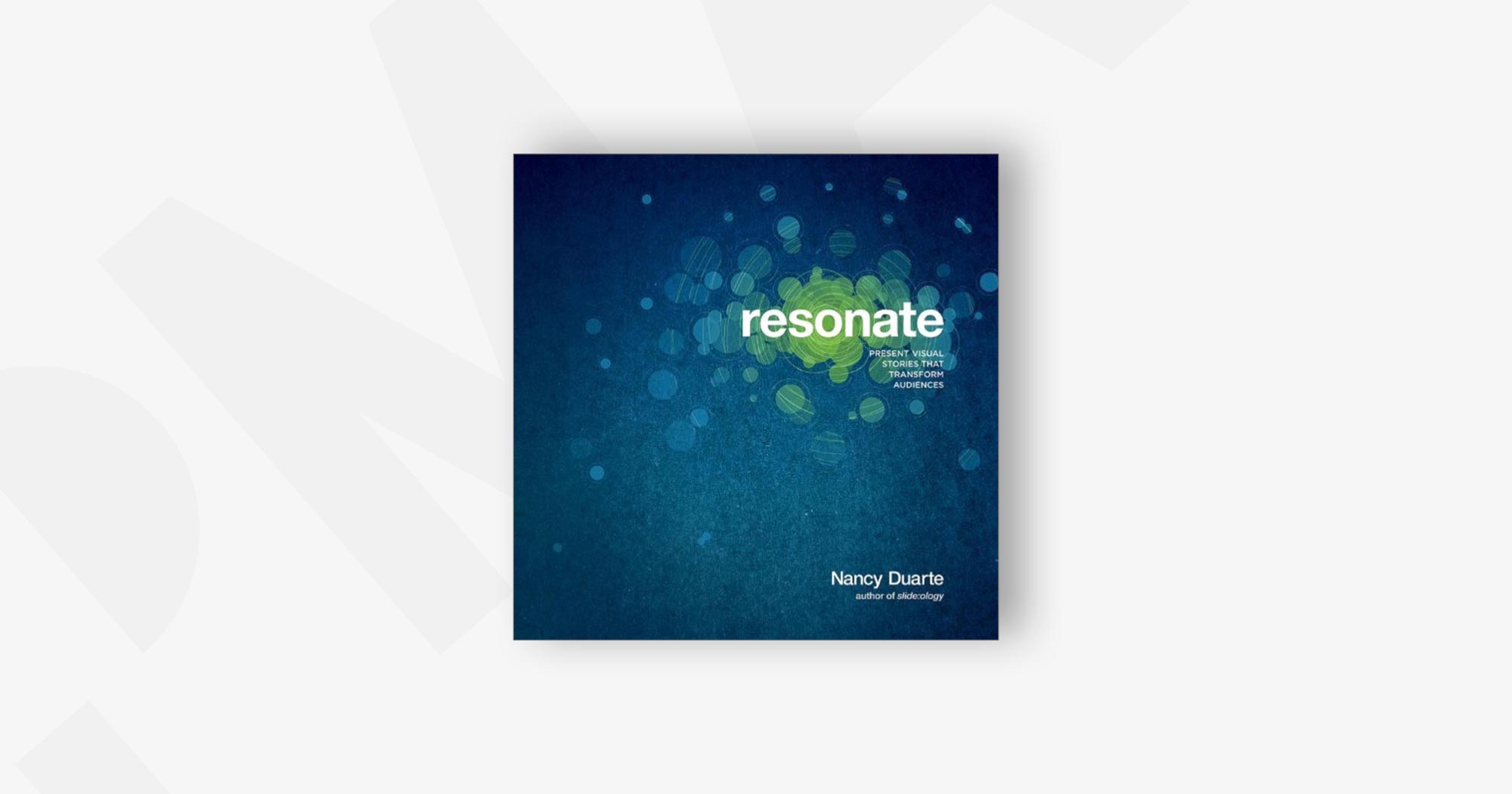 Combining lessons from transformational leaders with neuroscience, Duarte outlines how to build resonant presentations.
By harnessing the power of visuals and structuring the narrative as a journey, PMMs can drive audience engagement. Duarte provides specific techniques to find the emotive core, build dramatic tension, and inspire change.
Resonate is the guide to transform communication. Duarte draws deeply from behavioral psychology to decode what makes audiences care, remember, and act. With wisdom and wit, she urges PMMs to shape narratives that stir emotions and deliver business outcomes.
Resonate provides a blueprint for product storytelling in the 21st century — when presentations must inform, inspire, and ignite advocacy.
Available at Amazon HERE
Kindle: $23.69
Paperback: $24.94
---
77) Monetizing Innovation: How Smart Companies Design the Product Around the Price – Madhavan Ramanujam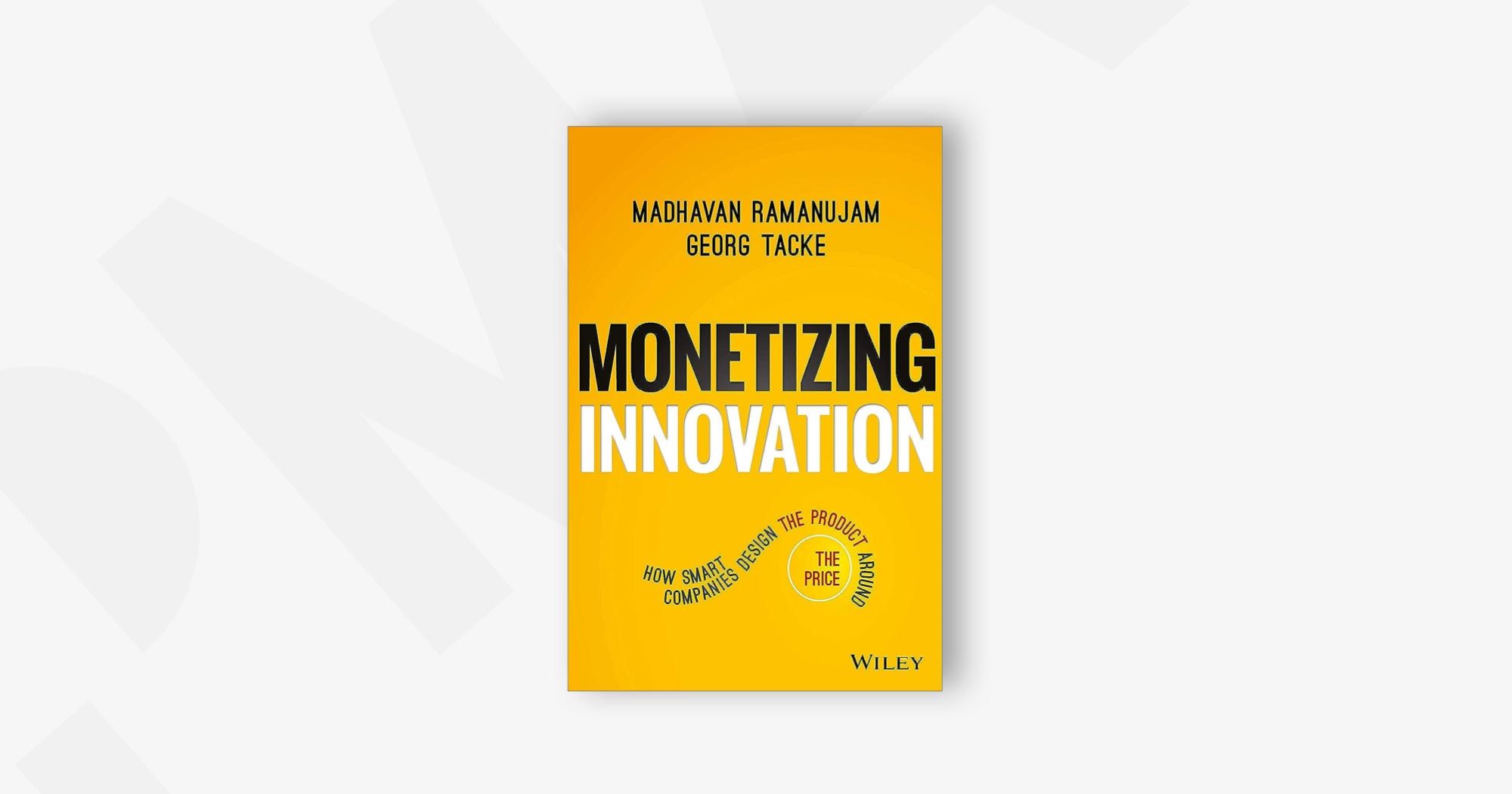 In today's hyper-competitive markets, one question on every PMM's lips is this: How can we maximize innovation ROI?
With decades of experience, pricing expert Madhavan Ramanujam flips conventional wisdom on its head in Monetizing Innovation. Blending economic principles with real-world examples, Ramanujam advocates designing the product experience around willingness to pay.
By analyzing market segments and aligning new offerings to customer budgets, product managers can optimize willingness-to-pay across the portfolio.
Ramanujam provides a clear framework to price based on value created, not costs incurred: He moves product marketers beyond reactive tactics and toward integrating strategic pricing into innovation and lead pricing as a core competency.
Monetizing Innovation presents a new way forward: Spotlighting the path to maximized value and return on innovation.
Available at Amazon HERE
Kindle: $22.97
Hardcover: $24.19
MP3 CD: $10.19
---
78) Stories That Stick: How Storytelling Can Captivate Customers, Influence Audiences, and Transform Your Business – Kindra Hall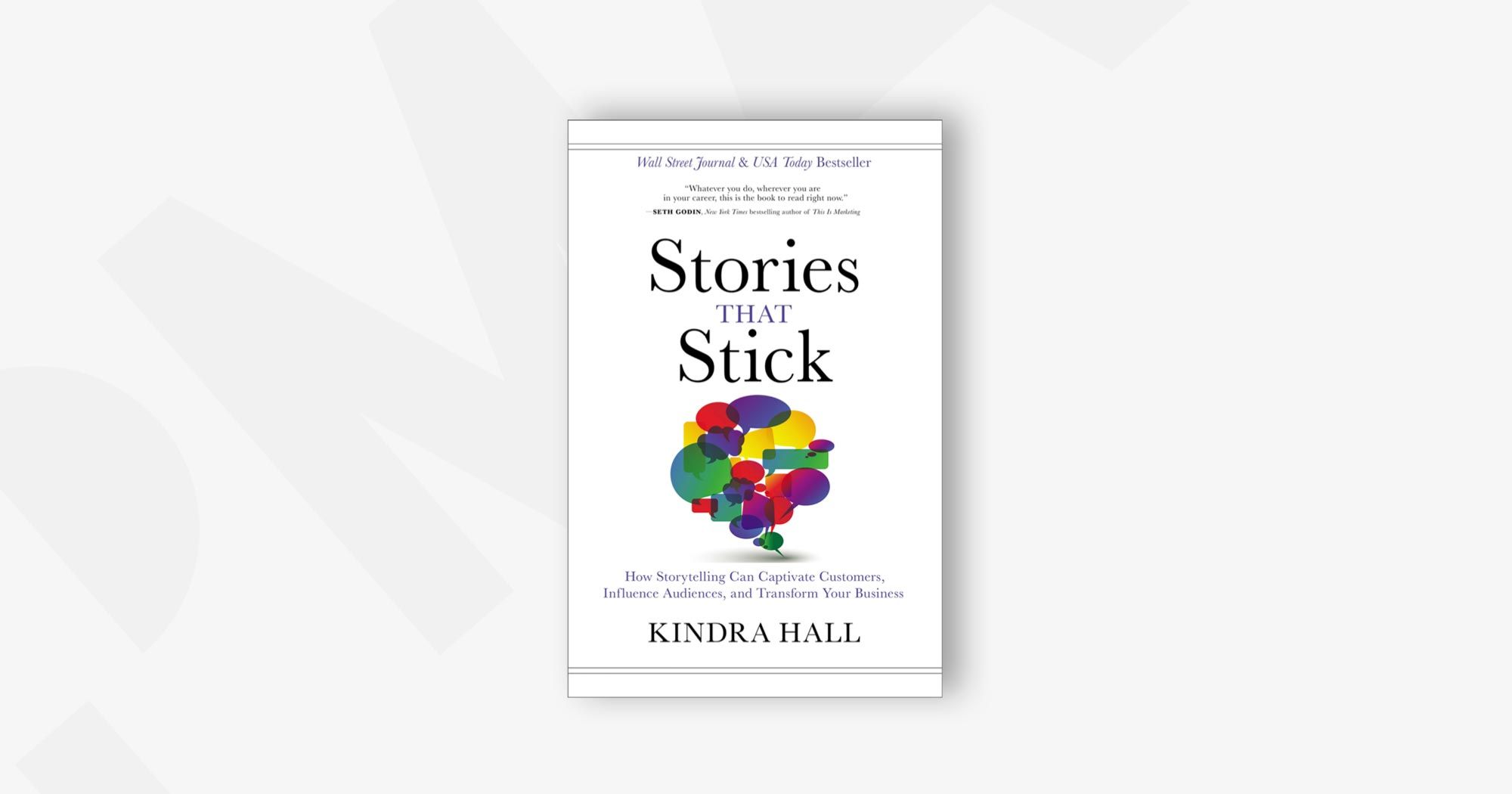 Do you know what drives advocacy and sales? Stories. In Stories That Stick, Kindle Hall shares the secrets of strategic storytelling. She spotlights the hidden structure behind striking narratives that transform beliefs and inspire action.
Through vivid examples, Hall reveals tactics to find the emotional core of your product story. She provides a masterclass in incorporating drama, building tension, and focusing on audience transformation.
If you're seeking to deeply connect with your customers, Stories That Stick is a must-read. Hall draws from behavioral psychology to decode why audiences care, remember, and act.
The bottom line? Leverage the immense power of strategic storytelling to drive advocacy and business outcomes. Hall equips you with the skills to craft sticky stories that motivate action.
Available at Amazon HERE
Hardcover: $12.00
Audio CD: $42.58
---
79) Leadership and Self-Deception: Getting out of the Box – The Arbinger Institute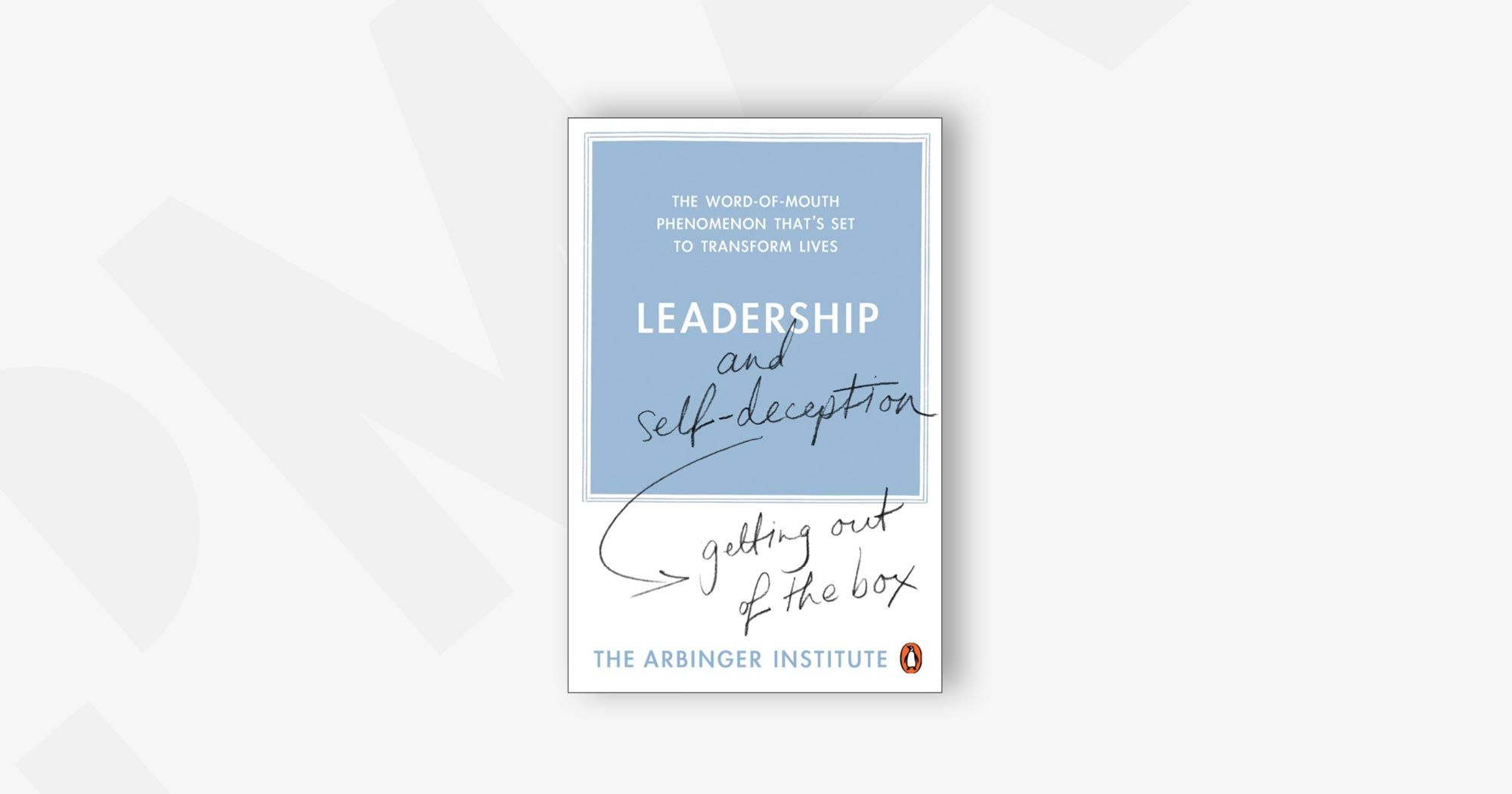 In an increasingly divided world, it's becoming more and more difficult for leaders to unite teams behind a shared vision. The Arbinger Institute, a world-renowned training firm, provides the framework in Leadership and Self-Deception.
Through an insightful fable, the authors reveal how self-deception inhibits collaborative problem-solving. By focusing inward on ego and judgment, we objectify others as obstacles and miss their true needs. Arbinger offers a transformative solution: Change happens when we shed distorted mindsets and see people as humans again.
Arbinger provides a model to replace blame and distrust with empathy and integrity, paving the way for ethical leadership in the 21st century – where progress flows from recognizing our shared humanity once again. This transformative book forges bonds of trust so we can build the future together.
Available at Amazon HERE
Kindle: $9.40
Paperback: $9.59
Audiobook: $5.95
---
80) The End of Average: How We Succeed in a World That Values Sameness – Todd Rose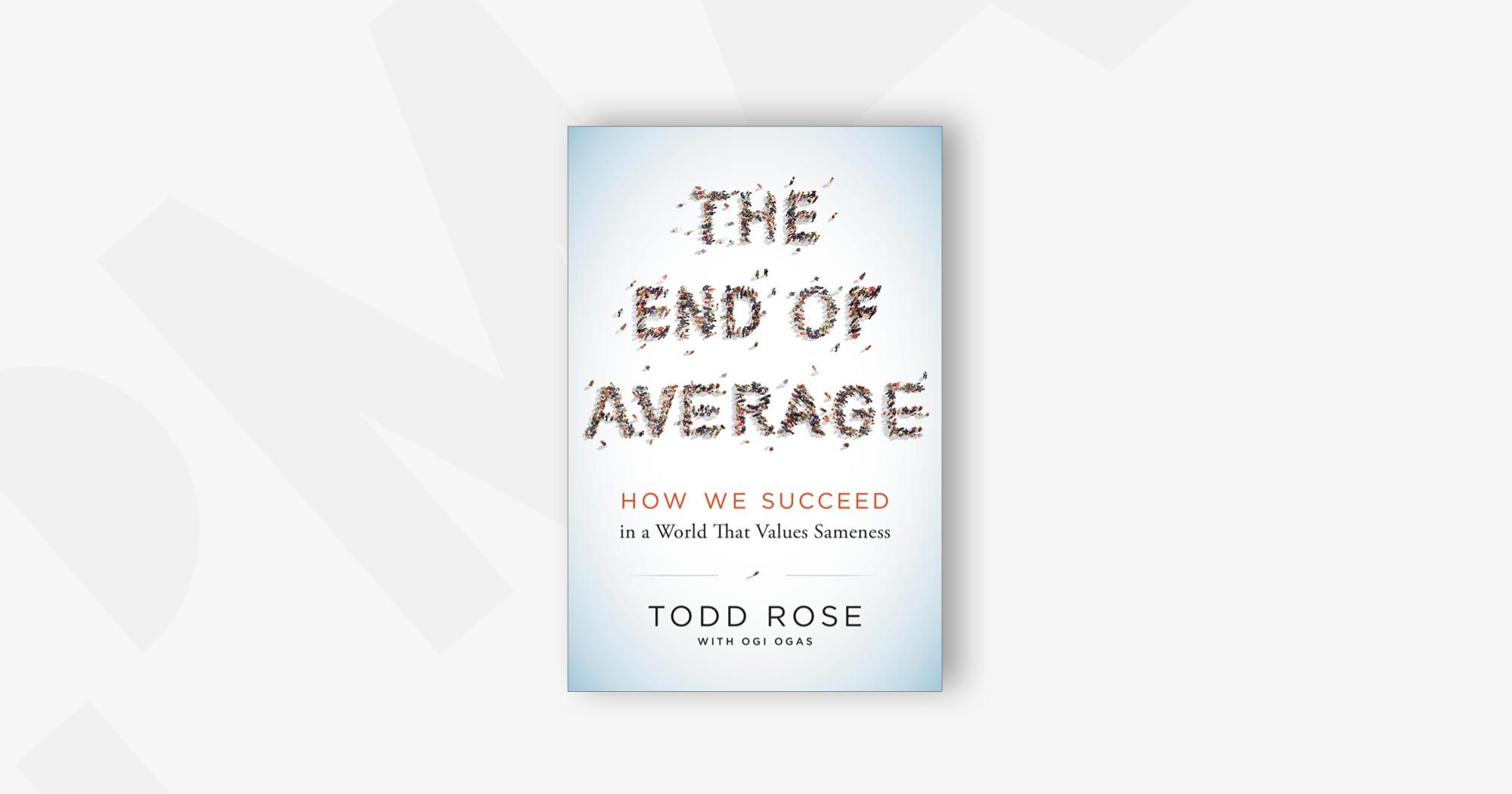 It's time to toss "average" out the window, says Todd Rose in his groundbreaking book The End of Average. Rose exposes the myth of average – that cookie-cutter model of the "typical" customer. Turns out, when you look closer, average is meaningless. No one is actually average.
Instead, we each have different combinations of strengths and weaknesses that make us unique. Success comes when you optimize for the individual. This shifts everything.
To resonate emotionally, you have to design for real people, not averages. Understand your customers' unique motivations to solve their struggles. Personalize at scale. Forget mass marketing, it's time for mass personalization. Remove friction and frustrations by tailoring products and messaging to each customer.
The End of Average is the beginning of outsized growth. Take Todd Rose's inspiring insights and craft products that help your unique customers thrive. Who says you can't do personal at scale?
Available at Amazon HERE
Kindle: $10.09
Paperback: $11.35
Hardcover: $7.35
Audio CD: $45.77
---
Top 100 product marketing books: 81 - 90
81) Demand-Side Sales 101: Stop Selling and Help Your Customers Make Progress – Bob Moesta and Greg Engle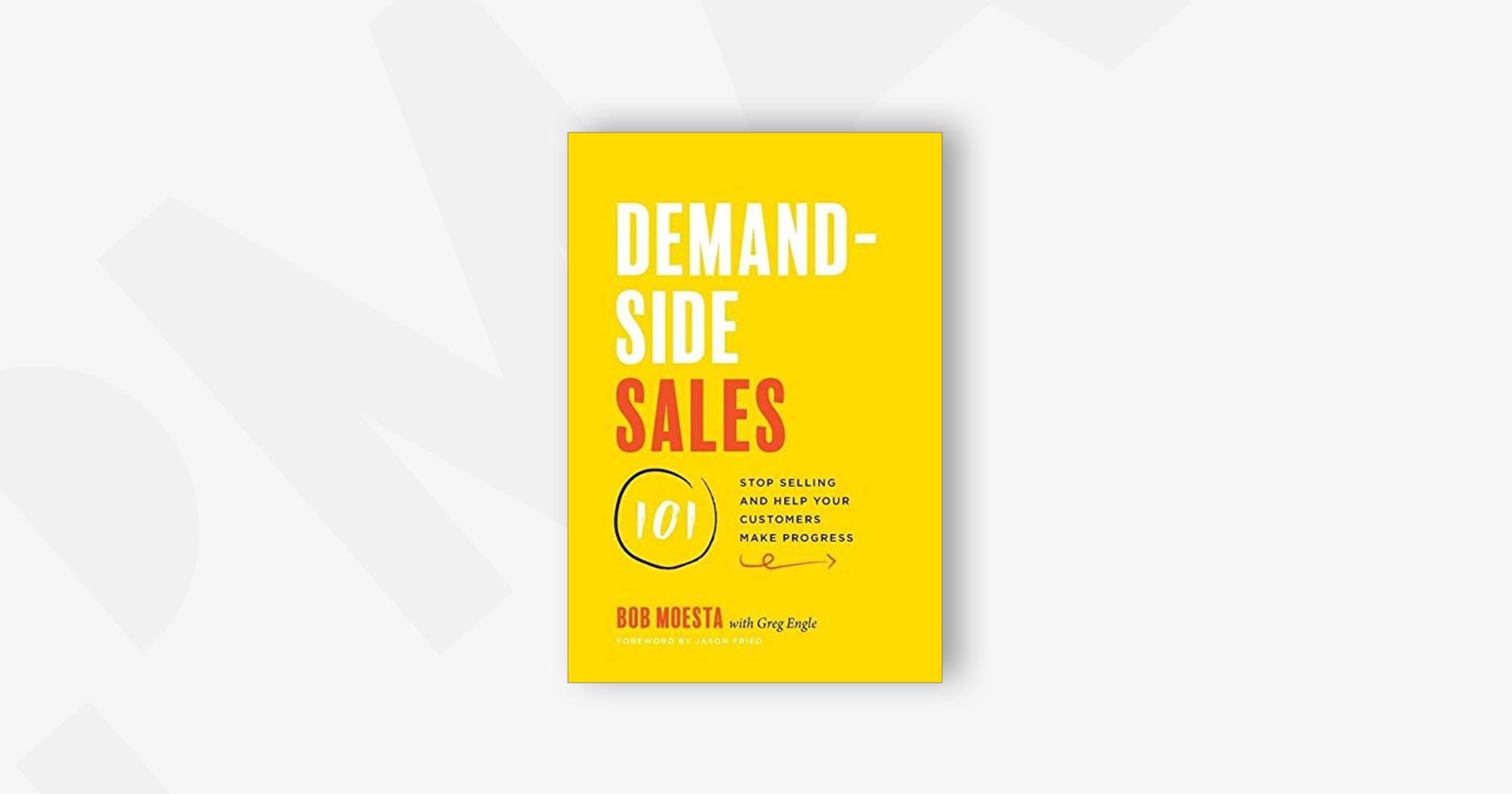 Old-school "supply-side" selling is dead. Today's buyers control the journey, tuning out transactional product pitches. How can sellers adapt? Align with demand-side psychology.
Their disruptive insight? Stop selling. Customers want partners invested in mutual success, not more sales spiels. Guide buyers through hidden struggles; become collaborators, not suppliers.
In Demand-Side Sales 101, Moesta and Engle reveal the limits of pushing products. Buyers have real-world problems beyond features. Smart sellers uncover jobs to be done and help make meaningful progress.
This demand-side approach earns trust and boosts lifetime value. Meet modern purchasers where they are. Understand their processes; help complete outcomes. Adapt or risk extinction.
Available at Amazon HERE
Hardcover: $27.21
---
82) Brand Flip, The: Why customers now run companies and how to profit from it (Voices That Matter) – Marty Neumeier
Wake up, brands – customers are taking the wheel! Marty Neumeier rings the alarm in his eye-opening book, Brand Flip.
Gone are the days when brands could control their image with one-way messaging. Neumeier shows how insights from psychology and flip-the-script examples can help brands thrive in our customer-led world.
The future is collaboration with customers to co-create value. Neumeier provides the tools to identify your ideal advocates and crowdsource innovative ideas. Give people participatory brand experiences, and watch them passionately spread the word.
With tips for nailing social platforms, Brand Flip outlines how to craft an agile, human-centered brand fueled by customer evangelism. Ditch old-school branding, and start two-way conversations that foster real loyalty.
Available at Amazon HERE
Kindle: $11.55
Paperback: $20.17
---
83) Good Strategy Bad Strategy: The Difference and Why It Matters – Richard Rumelt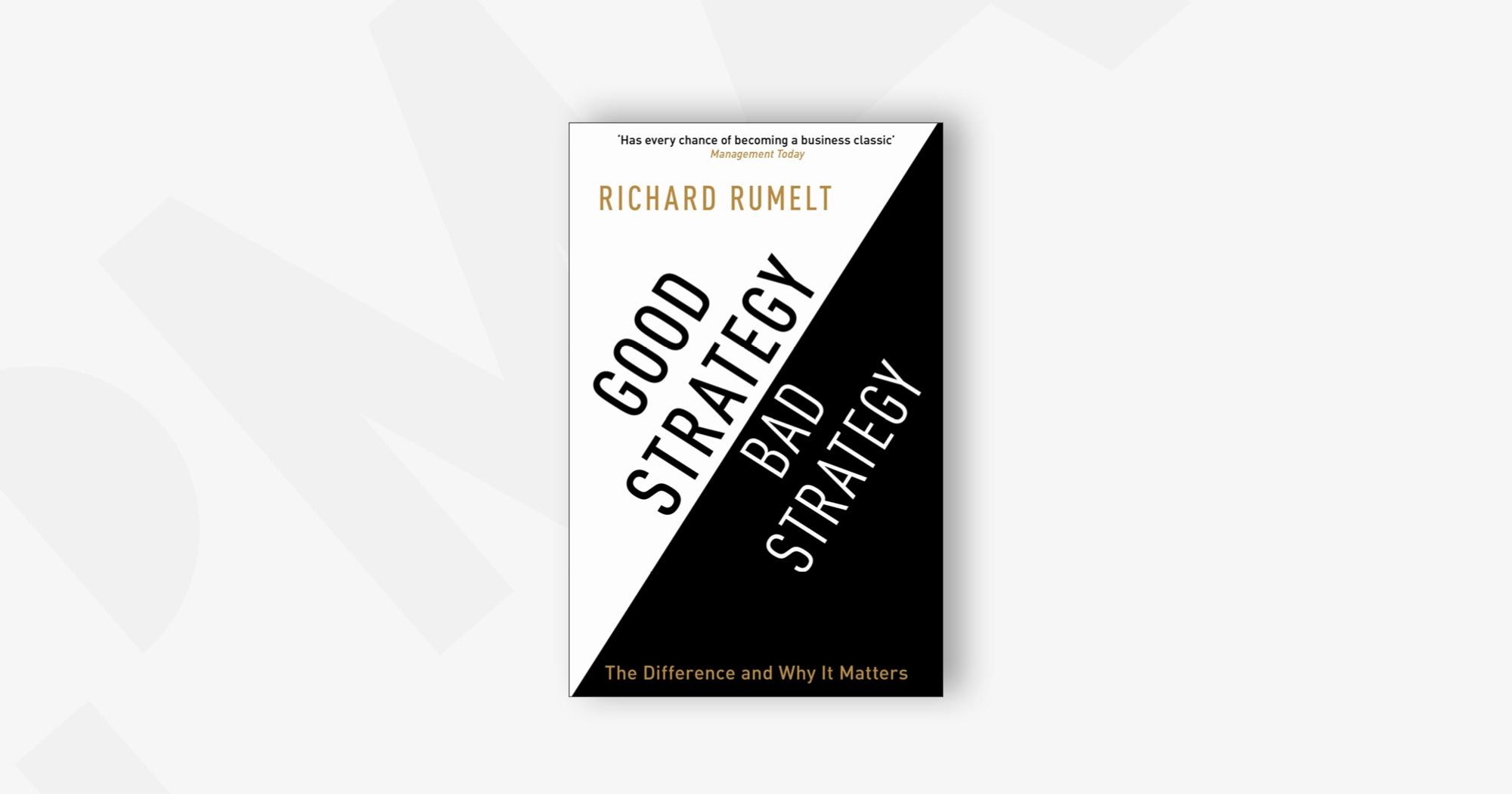 Drawing on captivating case studies, Richard Rumelt exposes the hallmarks of bad strategy rooted in ambition, goals, vision statements, and financial forecasting. With insights from decades of research, he outlines the core elements of effective strategy: Diagnosis, guiding policies, and coherent actions.
Good Strategy Bad Strategy provides a framework to cut through the fluff and develop piercing insights into challenges. Want to escape reactive thinking and engage in productive strategic reasoning focused on the heart of complex problems? Of course you do. Good Strategy Bad Strategy is a masterclass in asking incisive questions to craft a strategy that gets results.
By understanding their environment and challenges, PMMs can shape high-leverage strategies that drive real impact.
Available at Amazon HERE
Kindle: $5.03
Paperback: $10.72
Hardcover: $17.36
---
84) Aligned to Achieve: How to Unite Your Sales and Marketing Teams into a Single Force for Growth – Tracy Eiler and Andrea Austin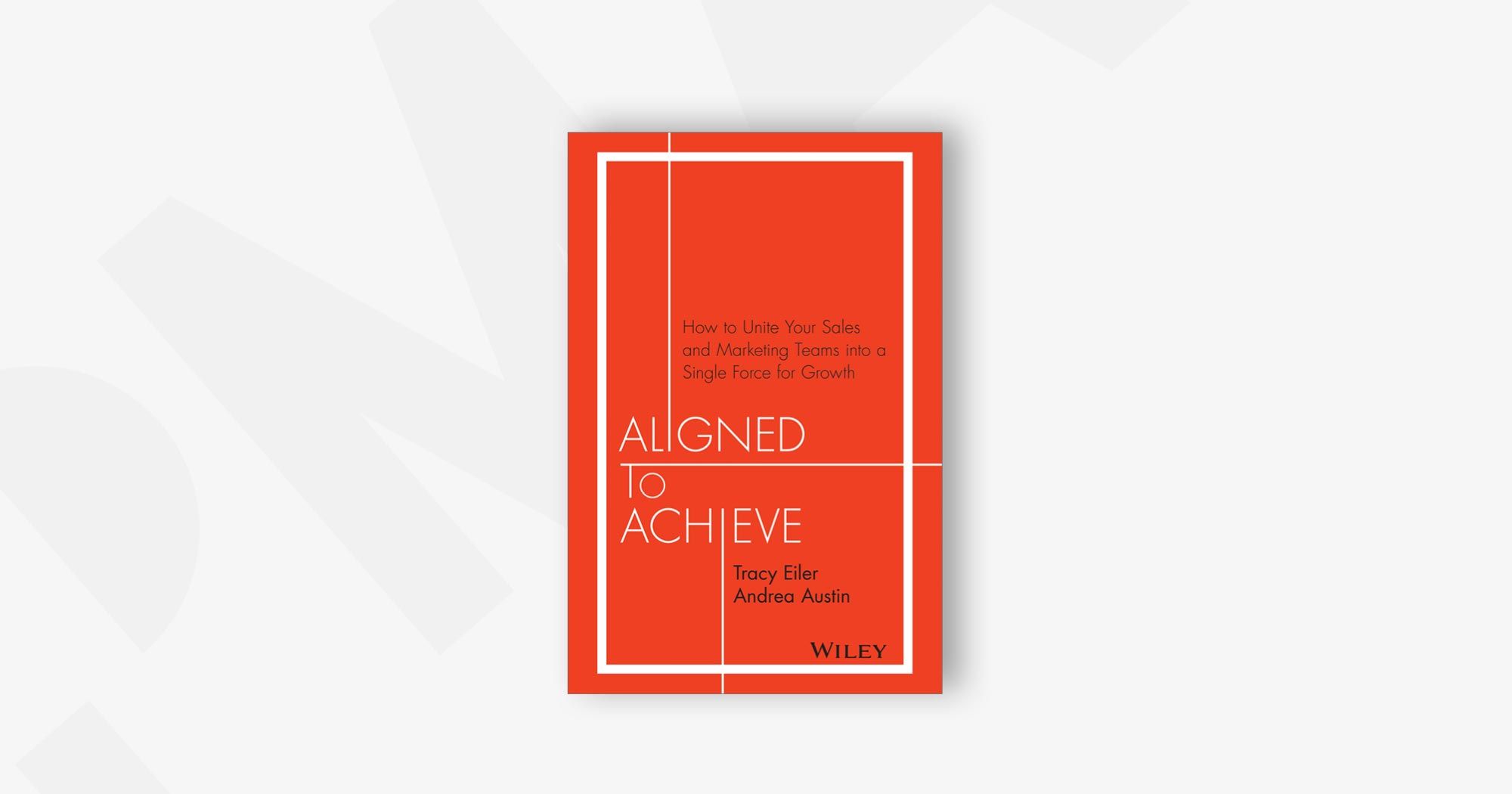 Eiler and Austin argue that organizational silos cripple an integrated customer experience. With insights and examples, they outline steps sales and marketing can take to foster collaboration.
They speak about the benefits of creating shared goals, processes, and metrics focused on lifetime value; share frameworks to diagnose gaps in alignment, and establish feedback loops across teams.
Aligned to Achieve gives sales and marketing leaders actionable advice to drive alignment. Eiler and Austin provide a concrete plan to break down silos and foster effective cross-functional teams that transform companies into agile organizations.
Available at Amazon HERE
Kindle: $22.76
Hardcover: $23.95
---
85) The Psychology of Price: How to use price to increase demand, profit and customer satisfaction – Leigh Caldwell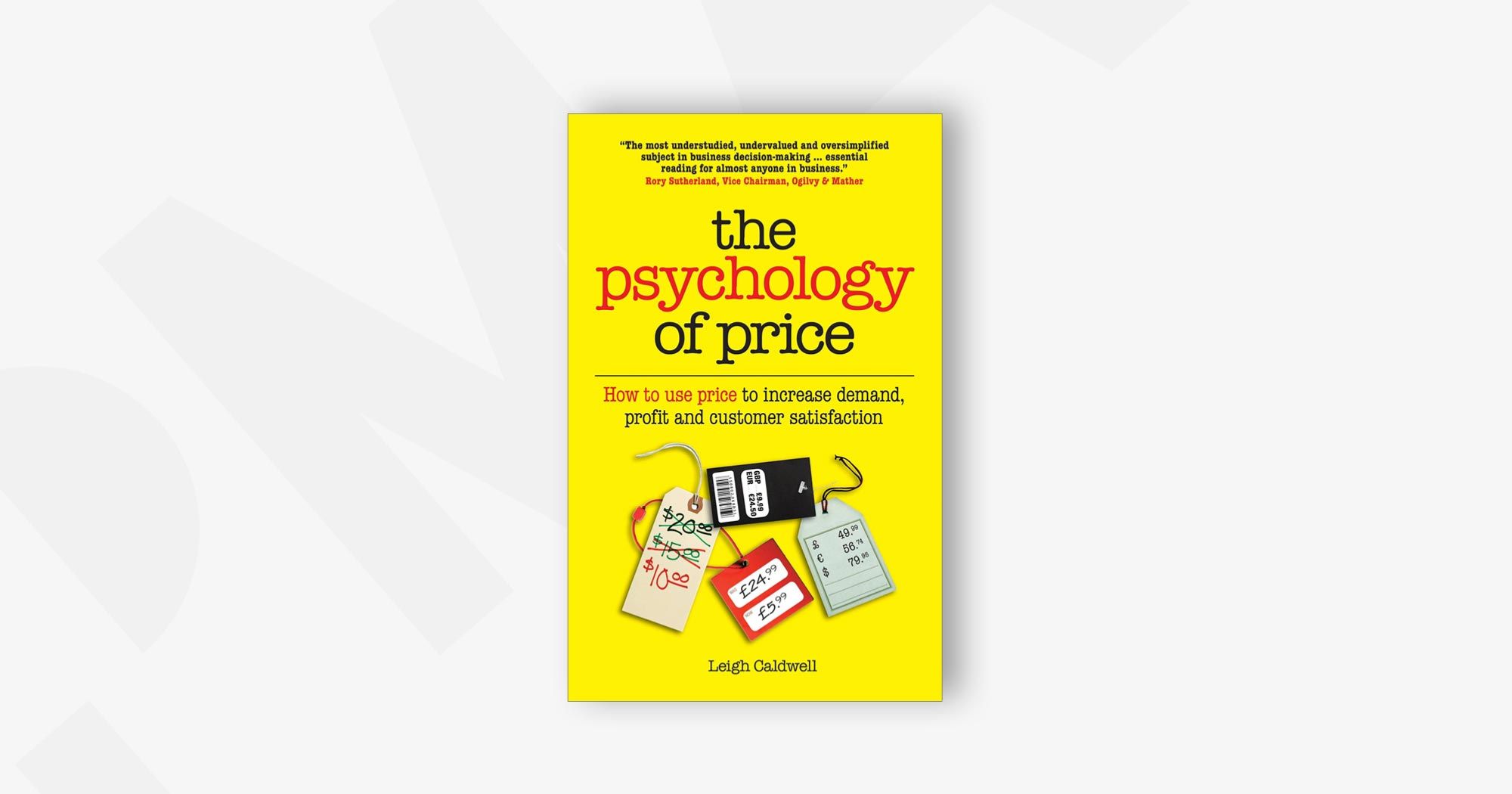 Striving to nail the perfect price for your product? Pricing pro Leigh Caldwell is here to help! Caldwell blends economic theory with usable techniques to turn pricing into profit power. He gives clear examples that reveal how to dig into demand, anchor to value, and influence what customers think is fair.
But the real gold is going beyond static pricing to match supply and demand. Caldwell demonstrates how advanced analytics and strategic experiments find pricing sweet spots for both revenue and volume wins (that's a real win).
Caldwell's book is your key to pricing power. His philosophical yet practical approach helps you harness psychology to price for maximum impact. Time to stop guessing and start optimizing pricing with the pros! Master these techniques to gain a clear competitive edge.
Available at Amazon HERE
Kindle: $3.74
Paperback: $12.63
---
86) Death of a Marketer: Modern Marketing's Troubled Past and a New Approach to Change the Future – Andrea Fryrear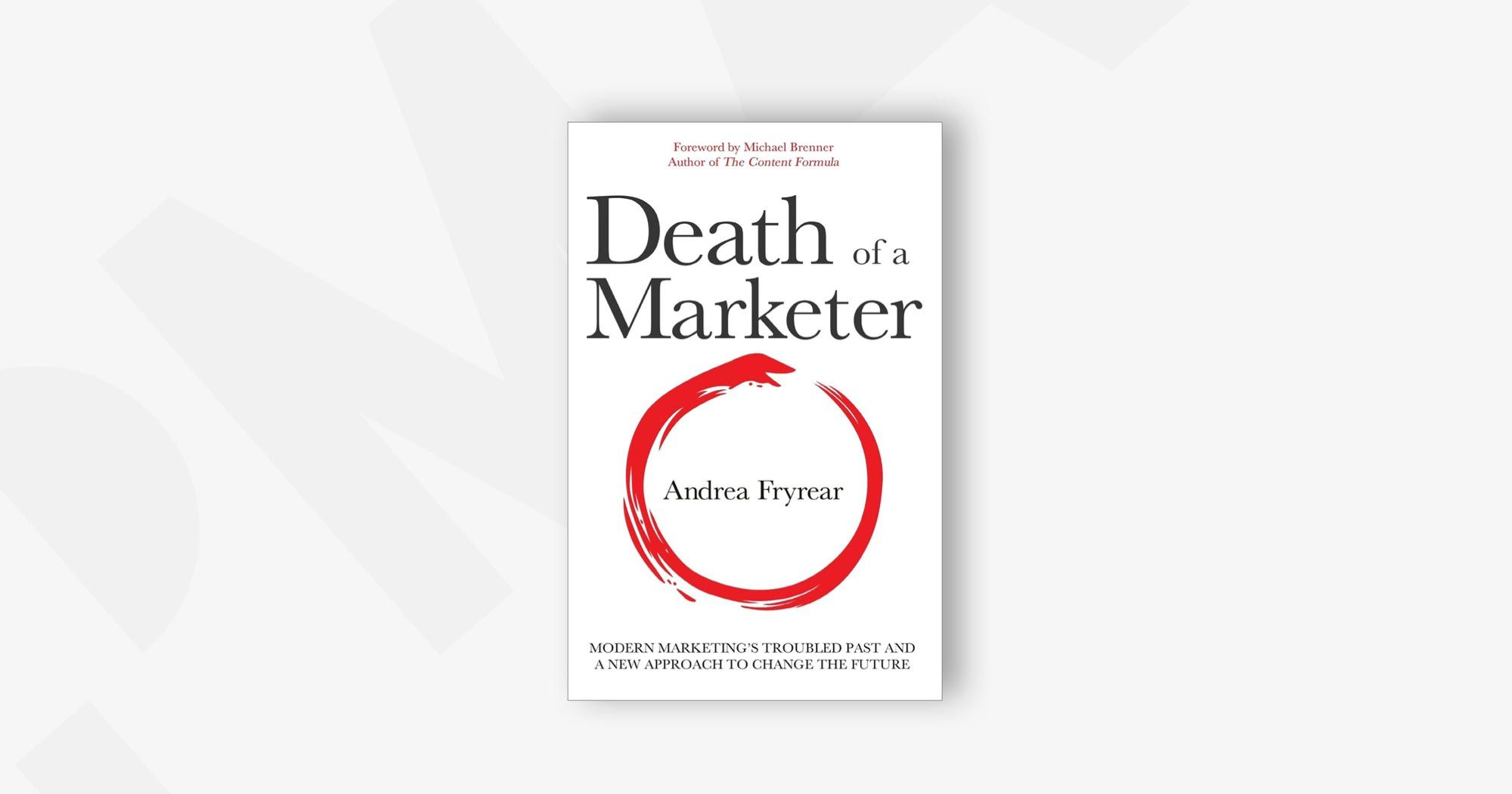 Tired of reactionary marketing that just doesn't work anymore? Carrie Fryrear calls it out in her paradigm-shifter Death of a Marketer. She confronts how traditional marketing has lost its soul in our complex world. Too many tactics, not enough humanity.
Fryrear charts a better course – a human-centric realignment focused on long-term relationships over short-term gimmicks. See the people behind personas and make genuine connections. She proposes that PMMs adopt an agile strategy, continuously testing and optimizing instead of fixed plans. Ditch the regiments for running sprints.
The old model is dead. Fryrear's insights help us bury the pointless hype and bring human-centered marketing to life. Time for marketing to evolve into its true purpose – creating real value instead of just reacting.
Available at Amazon HERE
Kindle: $10.02
Paperback: $15.37
---
87) My Life in Advertising and Scientific Advertising – Claude Hopkins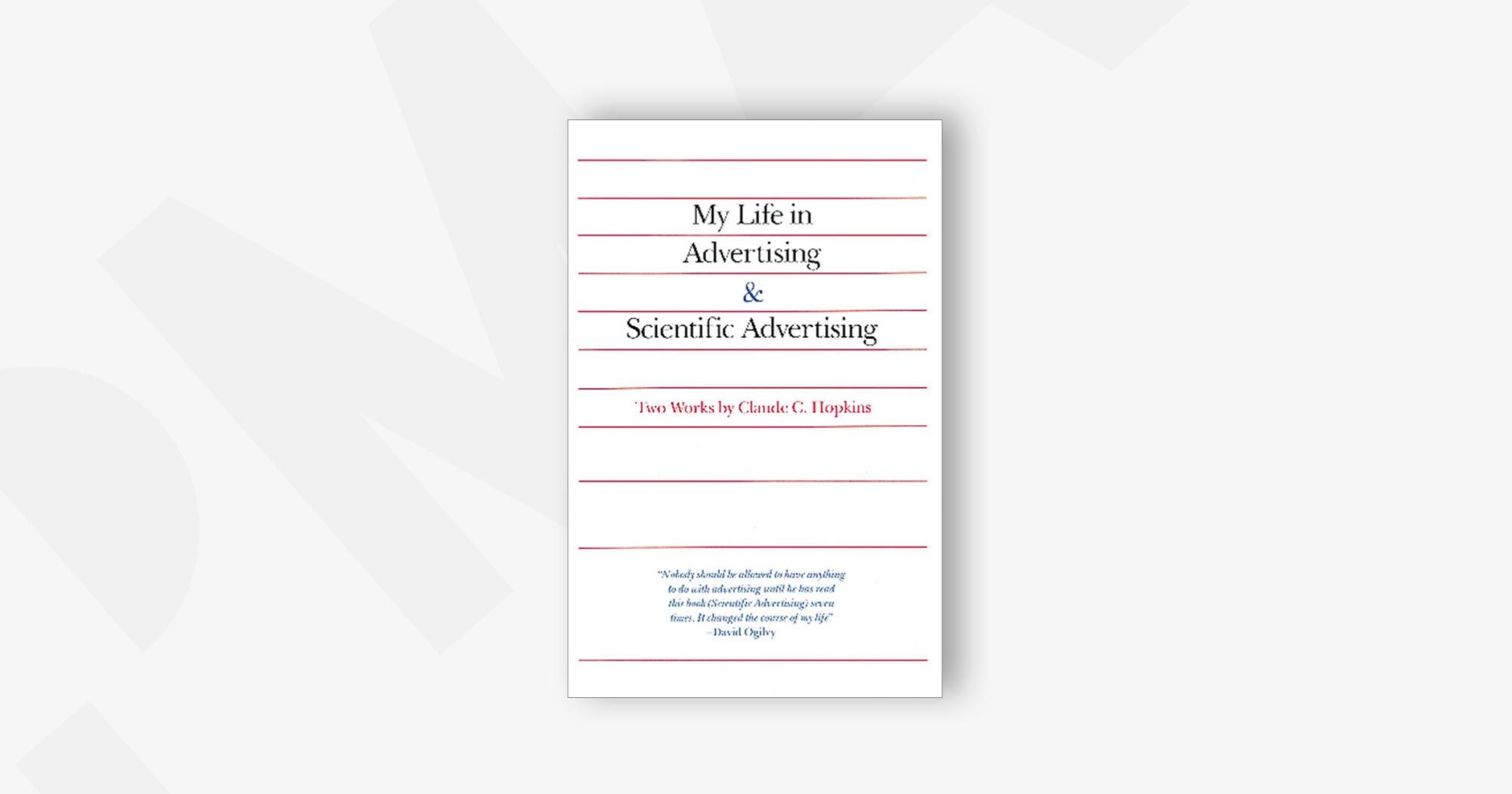 In his seminal books Scientific Advertising and My Life in Advertising, Hopkins shares hard-won lessons from bringing brands like Schlitz and Pepsodent to the mass market – revealing how to create smart propositions and deploy disciplined testing to drive sales.
In an industry prone to fads, Hopkins stays true to timeless essentials – quantifying results, continuously improving, and always focusing on consumer needs. By returning to Hopkins' original sciences, today's product leaders can recapture wisdom that built brands 100 years ago – and make them new again.
In an ever-changing world, these classic principles remain true for creating brands that convert, compel, and gain an unbeatable edge.
Available at Amazon HERE
Kindle: $8.75
Paperback: $14.96
Hardcover: $17.55
---
88) Winning the Story Wars: Why Those Who Tell and Live the Best Stories Will Rule the Future – Jonah Sachs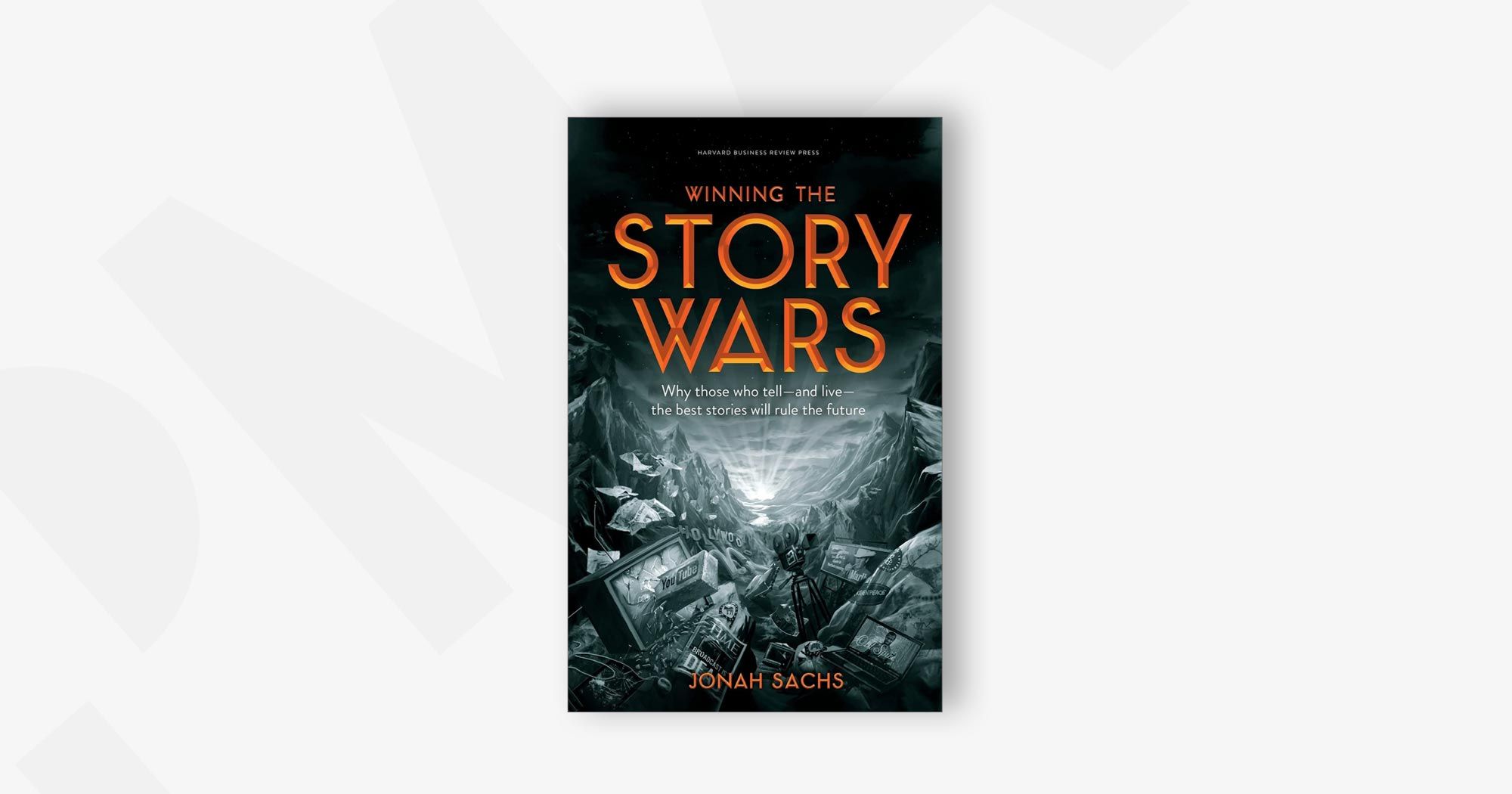 Visionary marketer Jonah Sachs provides a framework for breakthrough storytelling that drives action.
In his groundbreaking book Winning the Story Wars, Sachs confronts the superficial storytelling plaguing modern marketing. With insight and wit, he reveals how brands obsess over mass reach instead of forging deep connections.
Sachs advocates for a return to archetypal stories that tap into enduring human truths. By rooting messaging in empathy, values, and meaning, products become part of consumers' identity.
With equal parts philosophy and marketing science, Sachs provides a steady model to craft stories that serve society, not just sell products.
In a distracted age desperate for meaning, Sachs' frameworks offer true north. By putting his lessons into practice, marketers can transform from opportunistic advertisers into cultural leaders.
Available at Amazon HERE
Kindle: $9.08
Paperback: $18.20
Hardcover: $27.48
---
89) Breaking into Product Marketing: A Guide for the Product Marketing Interview – Yasmeen Turayhi and Sue Vander Hook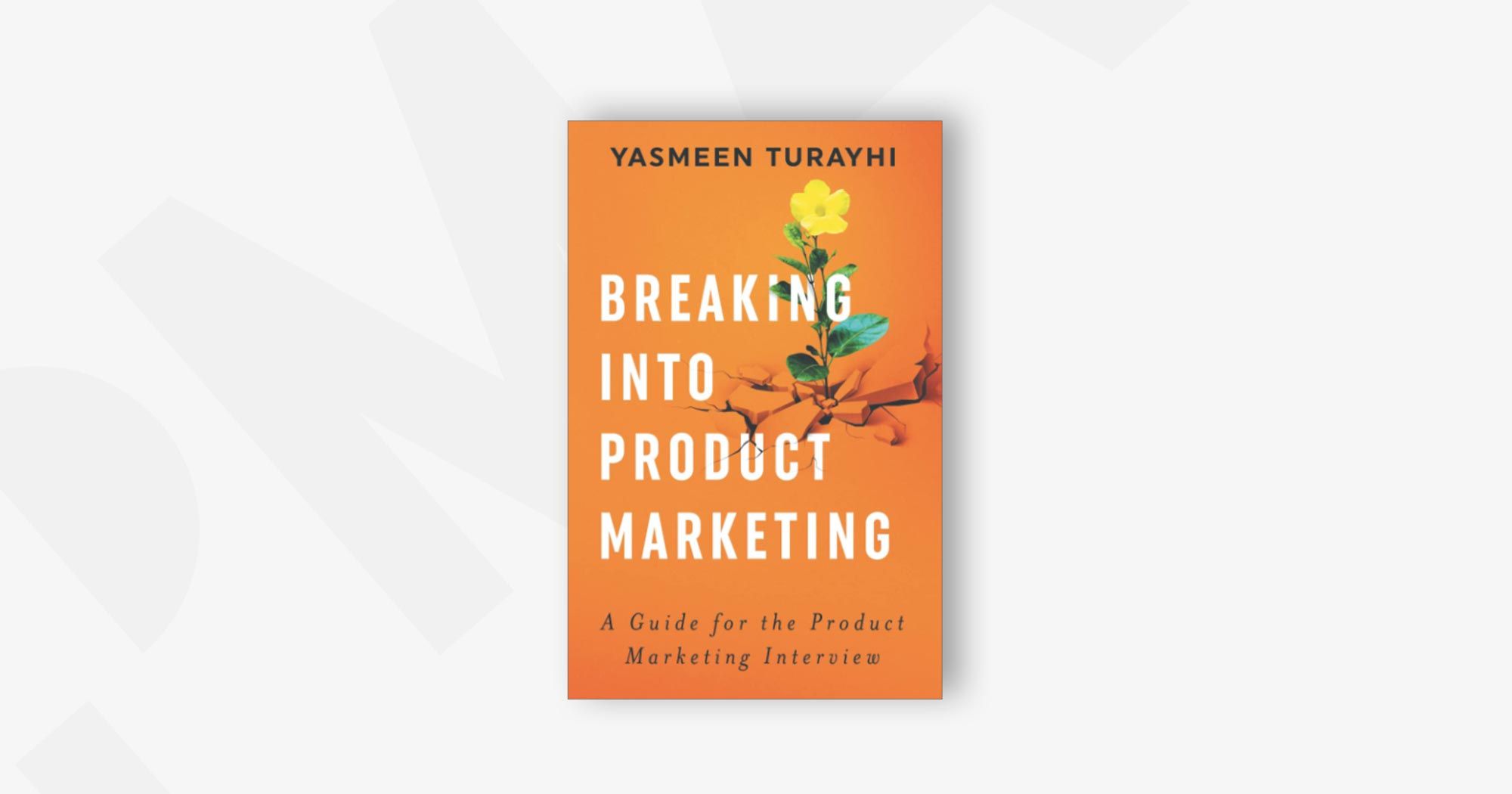 This dynamic book is your passport to mastering the art of product marketing interviews and thriving in the fast-paced world of modern marketing.
Yasmeen Turayhi and Sue Vander Hook provide a roadmap for acing interviews by delving into essential concepts like audience understanding, effective product positioning, and the power of storytelling. But this book is more than just interview prep – it's a playbook for success in the product marketing arena.
Discover how to harness the influence of data analytics and social media to propel your products to new heights. Learn to craft captivating narratives that resonate with your audience and differentiate your offerings in a crowded market.
From product positioning to competitive analysis, this book is your go-to resource for excelling in product marketing. Stay ahead of the curve, mobilize the latest trends, and become a product marketing powerhouse with Turayhi and Vander Hook's guidance.
Available at Amazon HERE
Kindle: $9.99
Paperback: $14.99
---
90) The Launch: A Product Marketer's Guide: 50 key questions & lessons for a successful launch – Yasmeen Turayhi and Sue Vander Hook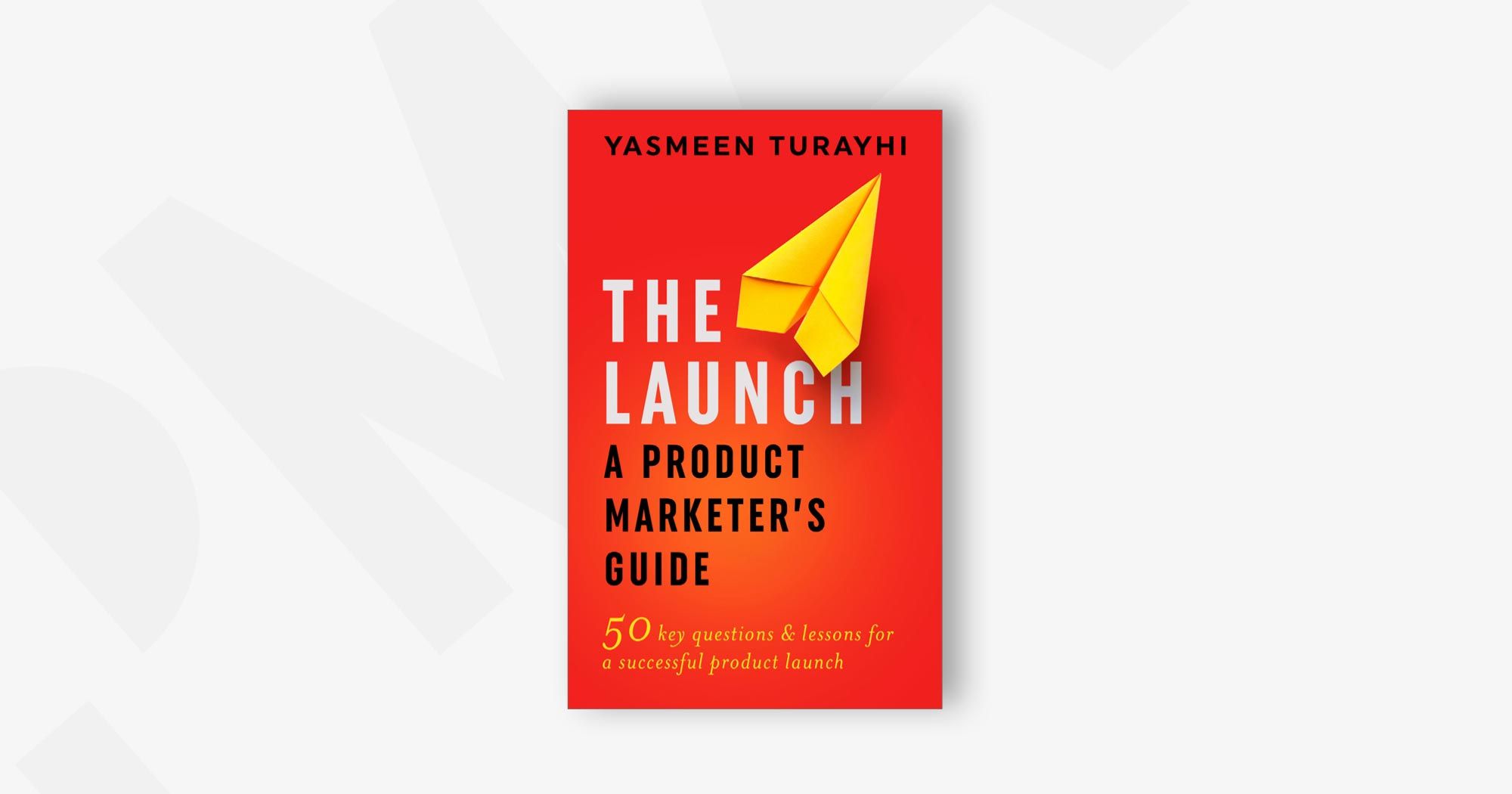 Got a new product ready to hit the shelves? Don't launch it without reading The Launch by Yasmeen Turayhi and Sue Vander Hook first! These product marketing pros give you the inside scoop on what it really takes to make your product launch a smashing success.
This handy guide tackles 50 essential questions to ask yourself before, during, and after launch. You'll learn proven secrets to whipping up buzz, reaching your target audience, standing out from competitors, and getting people excited about your product. Real-world examples show you how top brands aced their launches – and flopped big time when they didn't follow the rules.
Whether you're launching a physical product, app, or service, The Launch has got you covered. Follow their roadmap to create killer marketing campaigns, leverage social media, and measure results. By the end, you'll be ready to get your product out there with confidence.
Available at Amazon HERE
Kindle: $9.99
Paperback: $14.99
---
Top 100 product marketing books: 91 - 100
91) Backstage Pass – Harvey Lee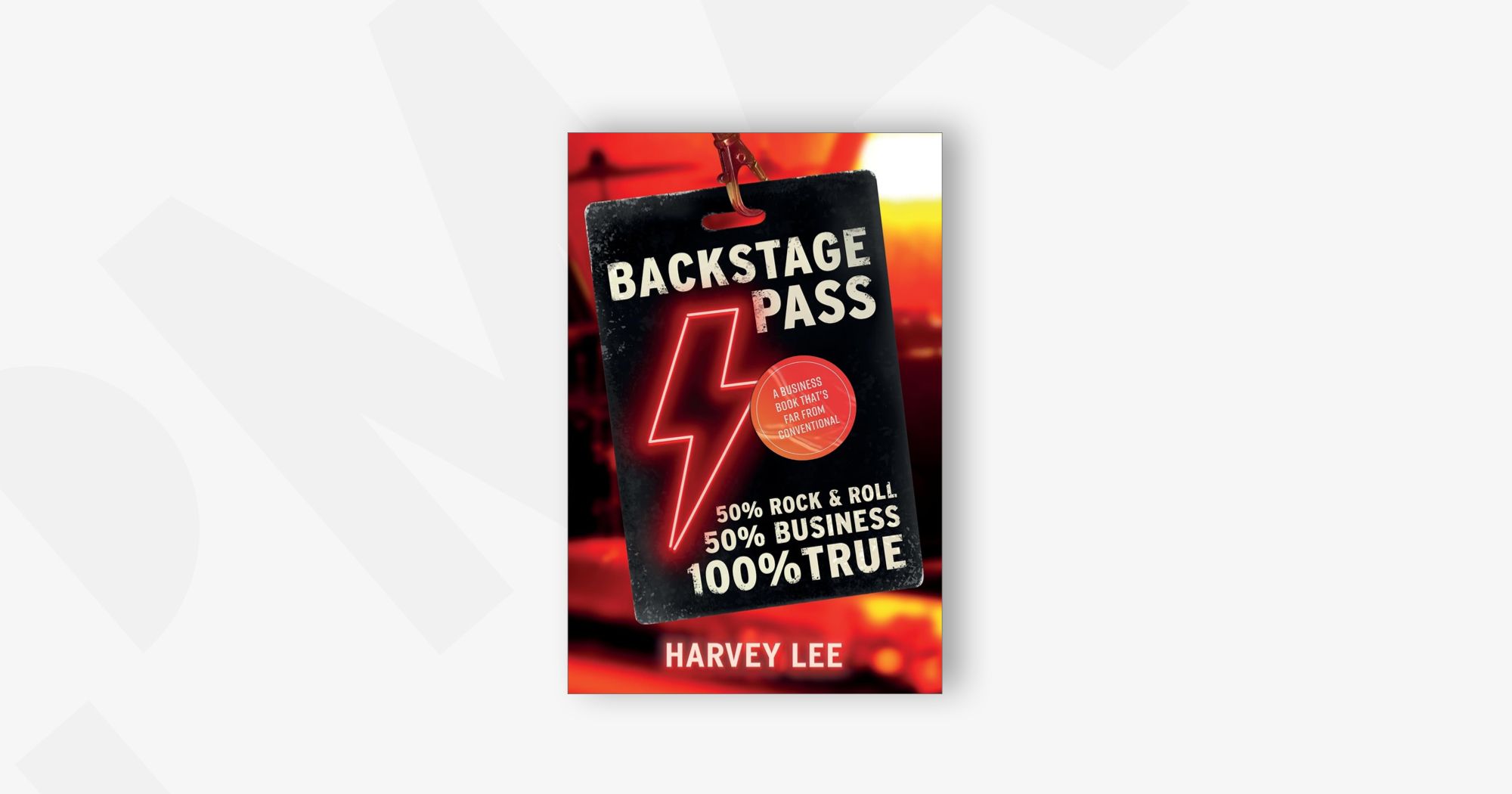 Ever felt like you're on the outside looking in when it comes to product marketing? Get your Backstage Pass with Harvey Lee's gripping new guide to the world of PMM in tech.
Lee pulls no punches about the obscured reality of product marketing. Turns out resilience, business chops, and executive alignment matter way more than flashy tactics. Lee reorients us from fads to purpose – success comes from mindsets, not gimmicks.
He reorients readers from fads and frameworks to lifelong curiosity, empathy, and purpose. By understanding the company mission and delivering real value, you have the power to become an unwavering PMM guru.
Available at Amazon HERE
Kindle: $7.50
Paperback: $19.87
Hardcover: $29.81
---
92) A Marketer's Guide To Category Design: How To Escape The "Better" Trap, Dam The Demand, And Launch A Lightning Strike Strategy – Category Pirates, Christopher Lochhead, Eddie Yoon, and Nicolas Cole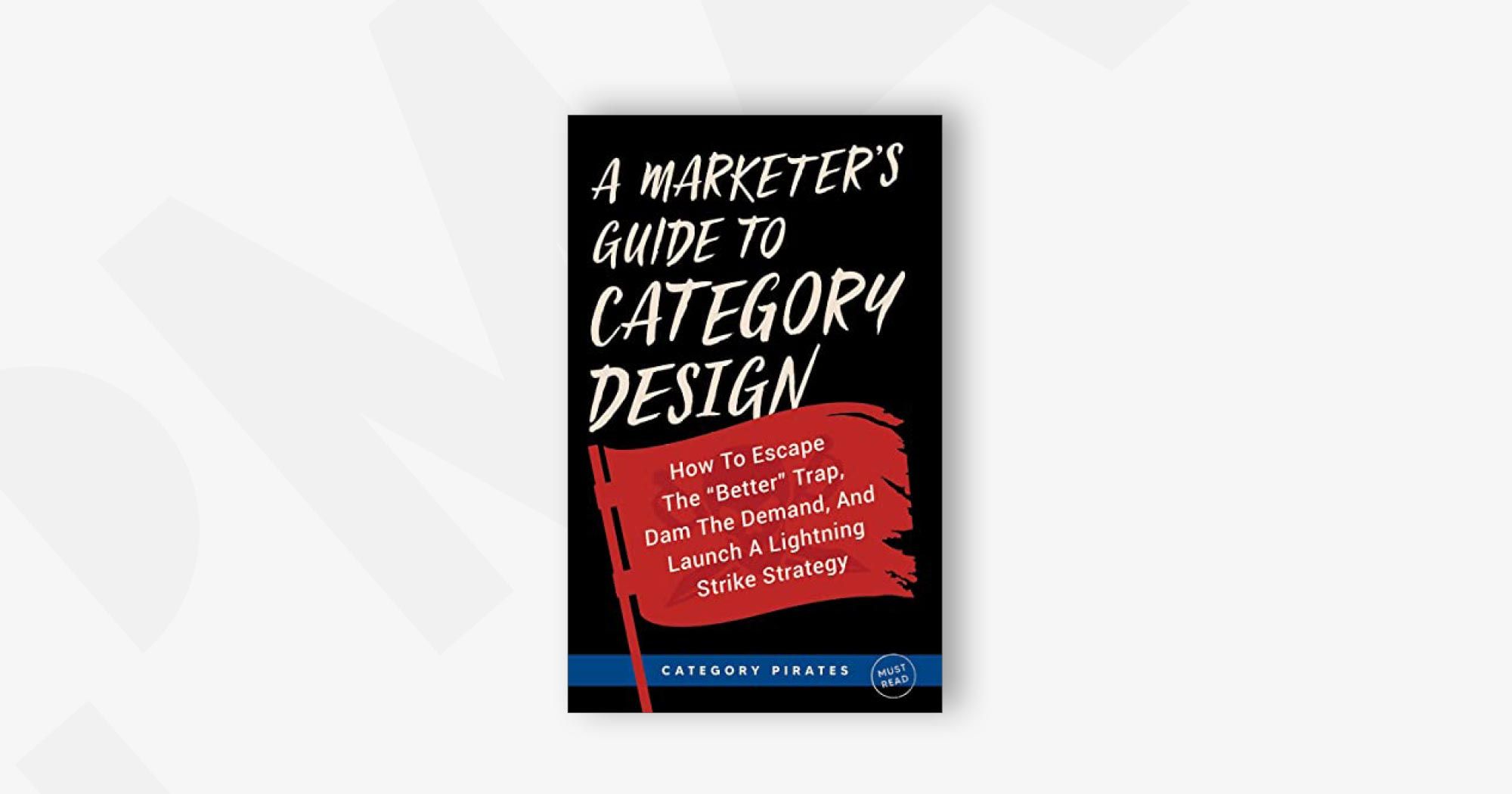 In their paradigm-shifting ebook A Marketer's Guide to Category Design, the Category Pirates confront the folly of incremental advances. With plenty of witty wisdom, they reveal how brands get trapped in futile feature wars trying to one-up the competition.
The key to moving beyond this? Link your products to human desires beyond functional needs and design innovative experiences that leave competitors in your wake. In doing so, you can innovate experiences that make competitors irrelevant.
The Pirates use counterintuitive wisdom and irreverent humor to provide you with a map and steady compass for navigating uncharted waters. Their timely guidebook offers product marketers permission to blow up broken categories and rewrite the rules.
Available at Amazon HERE
Kindle: $19.99
Paperback: $29.99
---
93) Snow Leopard: How Legendary Writers Create A Category Of One – Category Pirates, Christopher Lochhead, Eddie Yoon, and Nicolas Cole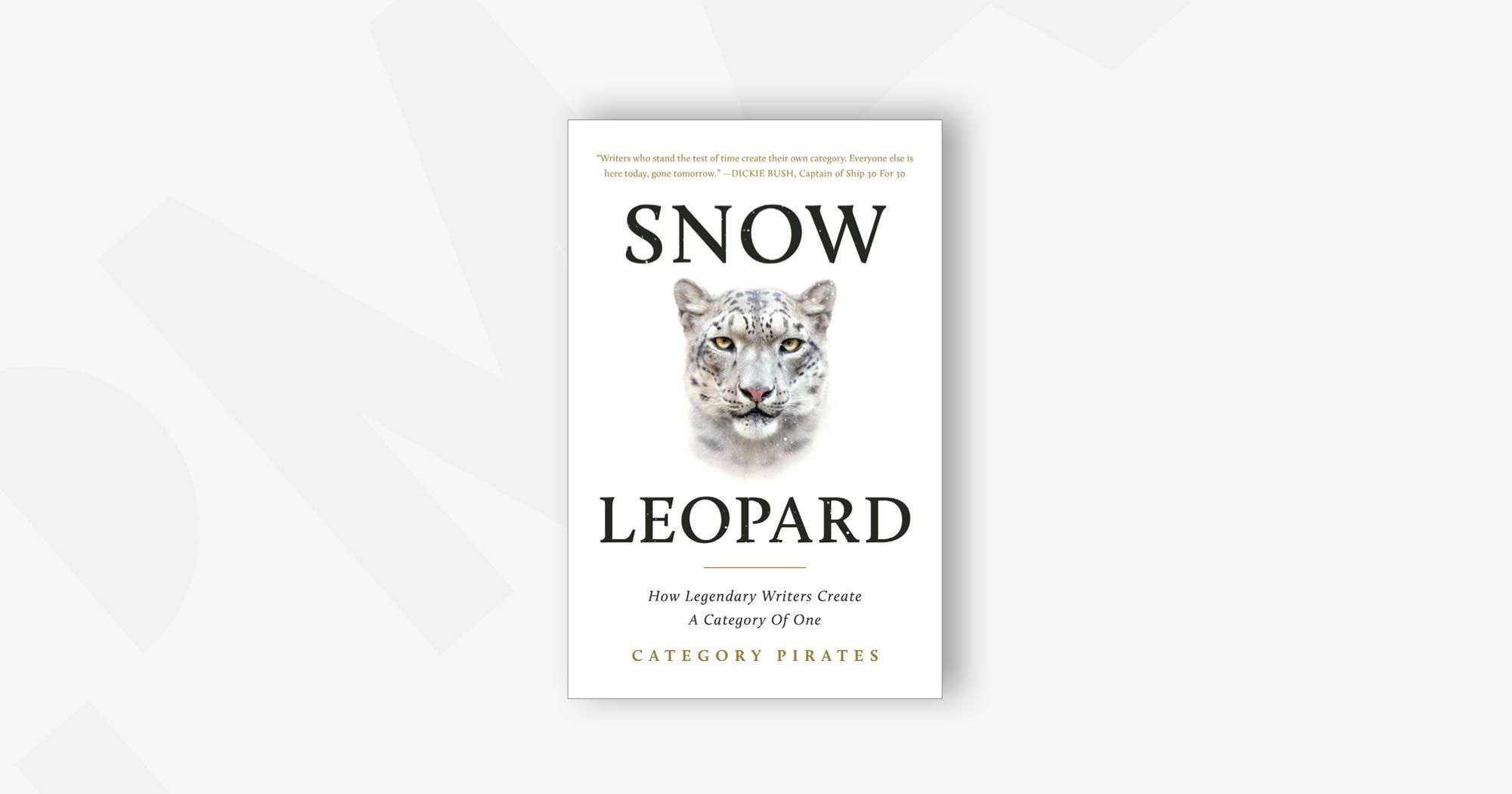 Tired of blending in with the herd? It's time to become a majestic Snow Leopard!
In this one-of-a-kind guide, category design experts Christopher Lochhead, Eddie Yoon, and Nicolas Cole unlock the secrets of how iconic brands set themselves apart. Drawing on case studies from companies like Apple, Netflix, and Salesforce, the authors reveal proven strategies to escape copycat purgatory and become a category of one.
Written in a bold, conversational style, Snow Leopard provides a battle-tested playbook for differentiation. You'll learn how to identify market white space, hone your value proposition, and blitzscale an entirely new category. Along the way, the authors share counterintuitive insights that will change the way you think about positioning.
With its irreverent humor, immersive storytelling, and wealth of actionable advice, Snow Leopard is a must-read for anyone ready to break away from the crowd.
Available at Amazon HERE
Kindle: $19.99
Paperback: $29.99
---
94) Shift: Transform Motion into Progress in Business – Azlan Raj and Richard Lees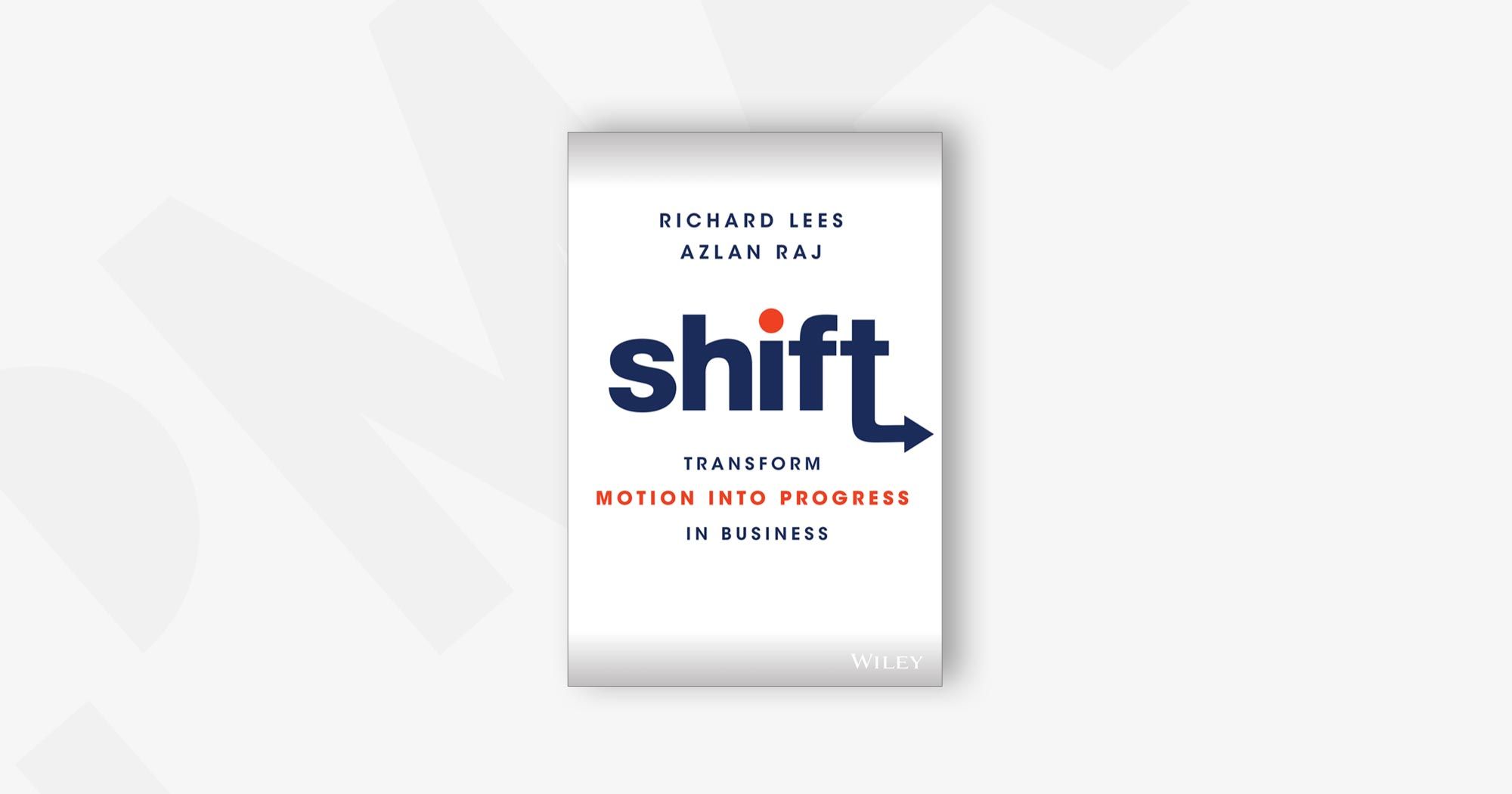 This dynamic book challenges the status quo and urges PMMs to embrace a transformative mindset.
Raj and Lees argue that instead of just going through the motions, businesses should focus on creating meaningful progress. Drawing from their extensive experience, Raj and Lees offer a meticulous roadmap for achieving this transformation.
The authors emphasize the need to integrate innovation and strategic thinking into every aspect of marketing and product development. They provide actionable insights, encouraging product marketers to analyze markets deeply, pinpoint customer segments, and craft value propositions that stand out.
"Shift" redefines the role of product marketers as change agents within their organizations. It champions the idea that you should not merely react to market trends, but proactively shape them, turning motion into significant progress.
Available at Amazon HERE
Kindle: $20.27
Hardcover: $21.34
---
95) Inspired: How to Create Tech Products Customers Love – Marty Cagan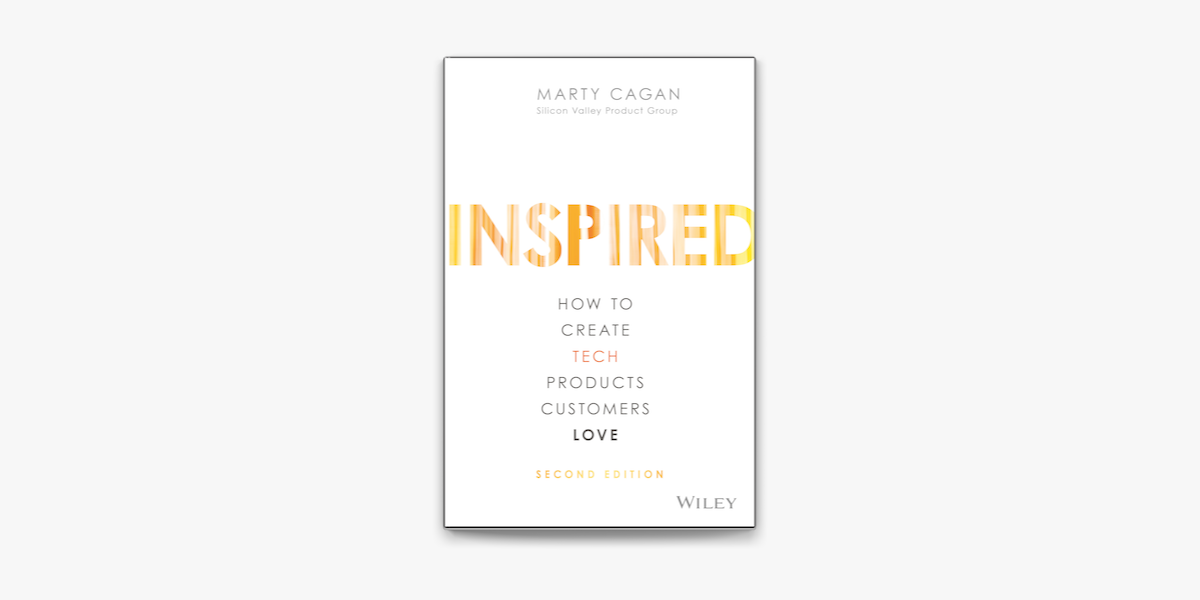 Have you ever sat back and wondered how the heavy-hitters in the business such as Amazon, Google, Facebook, Netflix, and Tesla continue to set the world alight by designing and developing products that have not only earned them a legion of loyal customers but also a place in the history books?
In his book Inspired, Marty Cagan not only explains how to structure and staff a vibrant and successful product organization but also how to discover and deliver technology products that'll benefit your business and leave your customers eating out of the palm of your hand.
Gwendolyn Smith, Senior Manager, Product Marketing at Litera Microsystems is one of the many to have benefited from Cagan's book, saying:
"Inspired: How to Create Products Customers Love is more focused on the product side of the world, but when I was getting started as a PMM, it helped me better understand the role of product, speak their language, and work alongside them.
"I see there's a newer edition on creating 'tech' products customers will love, but I haven't read it. I'm sure it's just as good!"
Available at Amazon HERE
Kindle: $18.00
Hardcover: $19.60
Audiobook: $5.95
MP3 CD: $17.34
---
96) When coffee and kale compete: Become great at making products people will buy – Alan Klement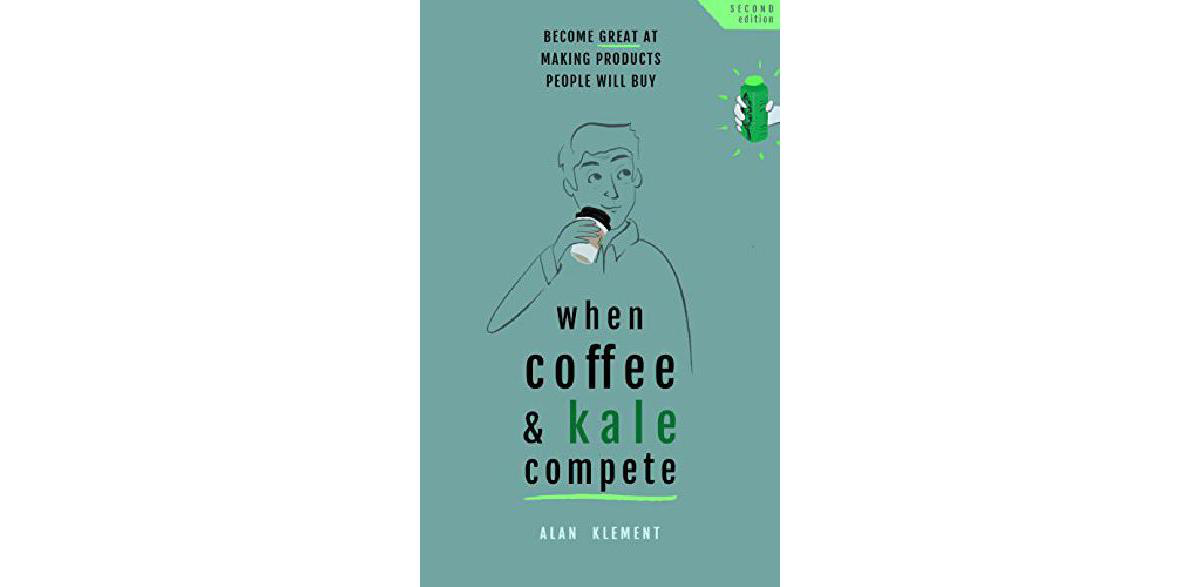 There's a reason behind every purchase a consumer makes.
When Coffee and Kale Compete by Alan Klement is the perfect guide for PMMs aspiring to create and sell better products.
The key takeaways from this book? You'll know how to help companies increase profits, reduce waste, and remain competitive in your field.
You'll help the economy thrive, and help provide stable jobs for employees and the families depending on them. Get insights from leading entrepreneurs, business owners, and Alan himself, as they share their experiences of how they used Job-to-be-Done to help them create successful products.
The publication gives examples of products and companies that failed and seeing real-life instances where others have fallen short will help you make the best choices for your own company or the company where you work.
Discover how to assess your competition and make customers sit up, notice your product, and part with their cash. The knowledge in this book will help you boost the growth of your product and business.
Available at Amazon HERE
Kindle: $7.63
Paperback: $9.79
---
97) All Marketers are Liars – Seth Godin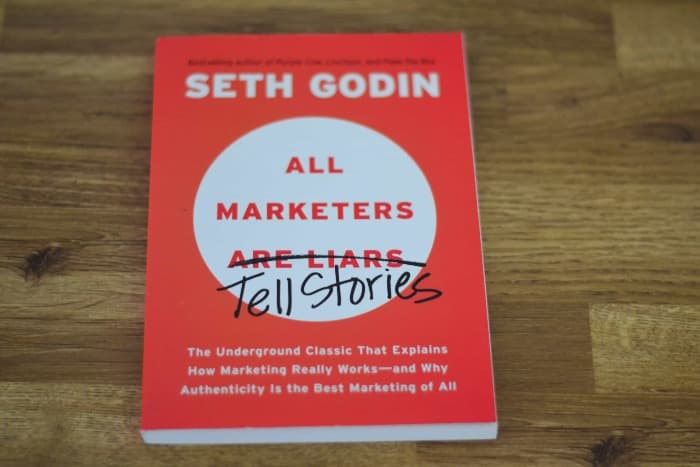 Legendary business writer Seth Godin has three essential questions for every marketer:
"What's your story?"
"Will the people who need to hear this story believe it?"
"Is it true?"
Marketers love telling stories. When they do it well, we believe them, and we buy their products. It's the way the wheel turns.
But it isn't a case of bleating about features and benefits until you're blue in the face. Godin emphasizes the importance of storytelling, and how consumers want to believe it, irrespective of whether it's true.
The best stories are ones we'll embrace and share with others – the ultimate snowball effect.
But there's a fine line between stories, fibs, and fraud beware, and when you enter this territory, you're dicing with your credibility.
In his book, Godin writes, "Stories make it easier to understand the world. Stories are the only way we know to spread an idea. Marketers didn't invent storytelling. They just perfected it."
Available at Amazon HERE
Kindle: $13.99
Audiobook: $5.95
Paperback: $10.55
---
98) MOVE: The 4-question Go-to-Market Framework – Sanfram Vajre and Bryan Brown
Stop spinning your wheels and get ready to MOVE.
In this game-changing guide, HubSpot's Sanfraz Vajre and demand generation expert Bryan Brown provide a simple 4-step framework to cut through the noise and connect with customers.
Forget vague abstractions, MOVE gets concrete. The authors' "PETS" model pushes you to Pinpoint your target audience, Engage through valuable content, Test what resonates, and Sell with a human touch.
Vajre and Brown bring the PETS system to life through real-world examples covering everything from messaging and lead generation to sales enablement. You'll learn proven strategies to create binge-worthy blogs, generate and nurture high-quality leads, and craft personalized outreach that inspires action.
Written in a high-energy, conversational style, MOVE is a must-read playbook for startups and established companies alike. MOVE will get you off the hamster wheel and rev up your revenue engine. This is THE go-to-market guide for the modern era.
Available at Amazon HERE
Kindle: $5.46
Hardcover: $27.50
Audiobook: $7.99
---
99) Sales Pitch: How to Craft a Story to Stand Out and Win – April Dunford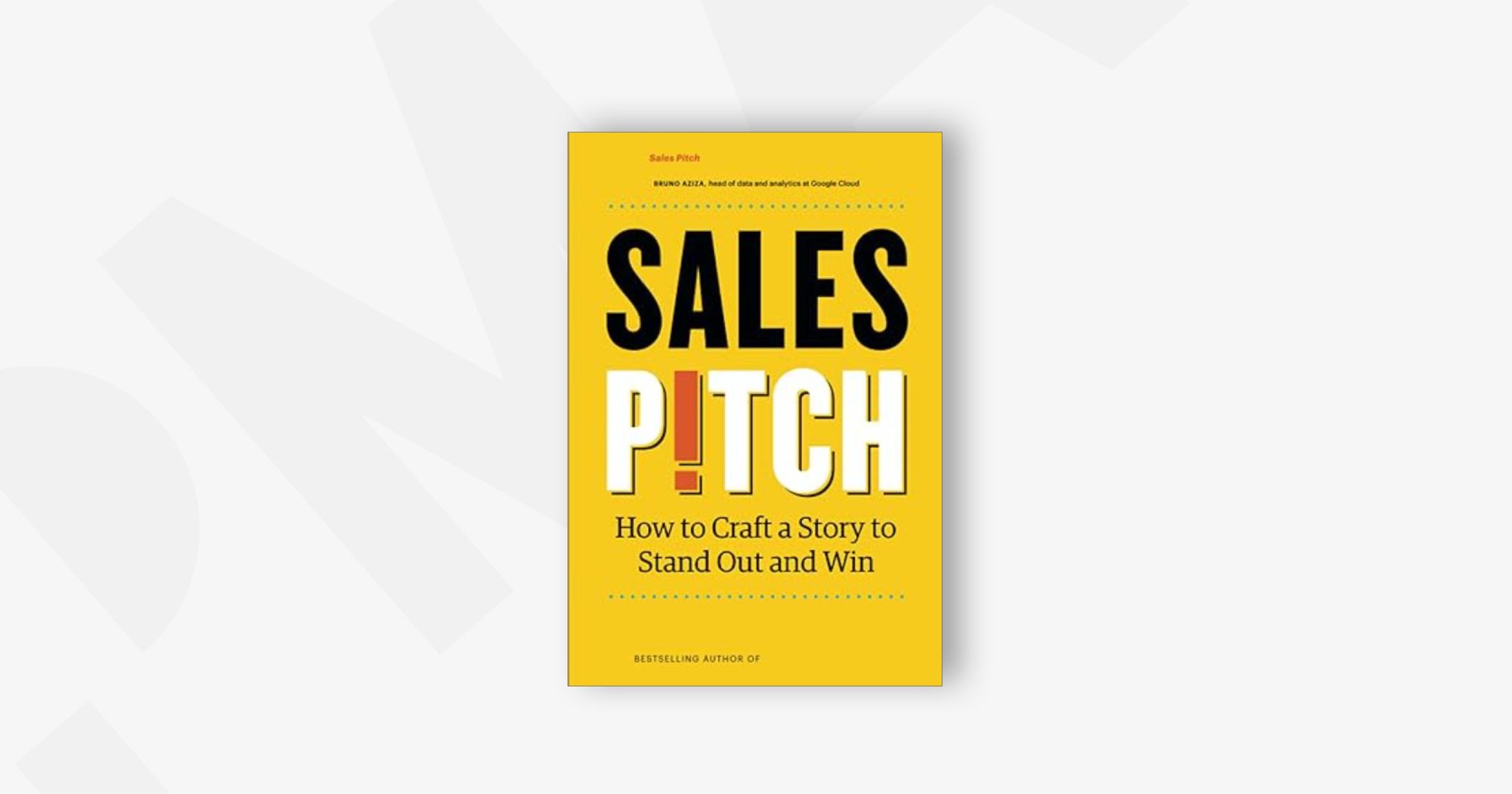 Forget the hard sell. To win in today's market, you need an irresistible sales story.
In Sales Pitch, positioning guru April Dunford guides you to craft compelling narratives that hook buyers' hearts and minds. Drawing on decades of experience, Dunford lays out a flexible framework to develop differentiated value propositions tailored to your ideal customers' needs.
With wit and wisdom, Dunford shares secrets for uncovering your customers' unmet desires and packaging your solution into memorable stories they can't resist. You'll learn proven storytelling techniques to make your pitch sparkle while avoiding common mistakes that doom products.
Packed with real-world examples, exercises, and templates, Sales Pitch brings positioning theory down to earth. Take Dunford's advice and transform bland product spiels into compelling narratives that inspire customers to take action.
Available at Amazon HERE
Kindle: $9.99
Paperback $21.02
---
100) Forget the Funnel: A Customer-Led Approach for Driving Predictable, Recurring Revenue – Georgiana Laudi and Claire Suellentrop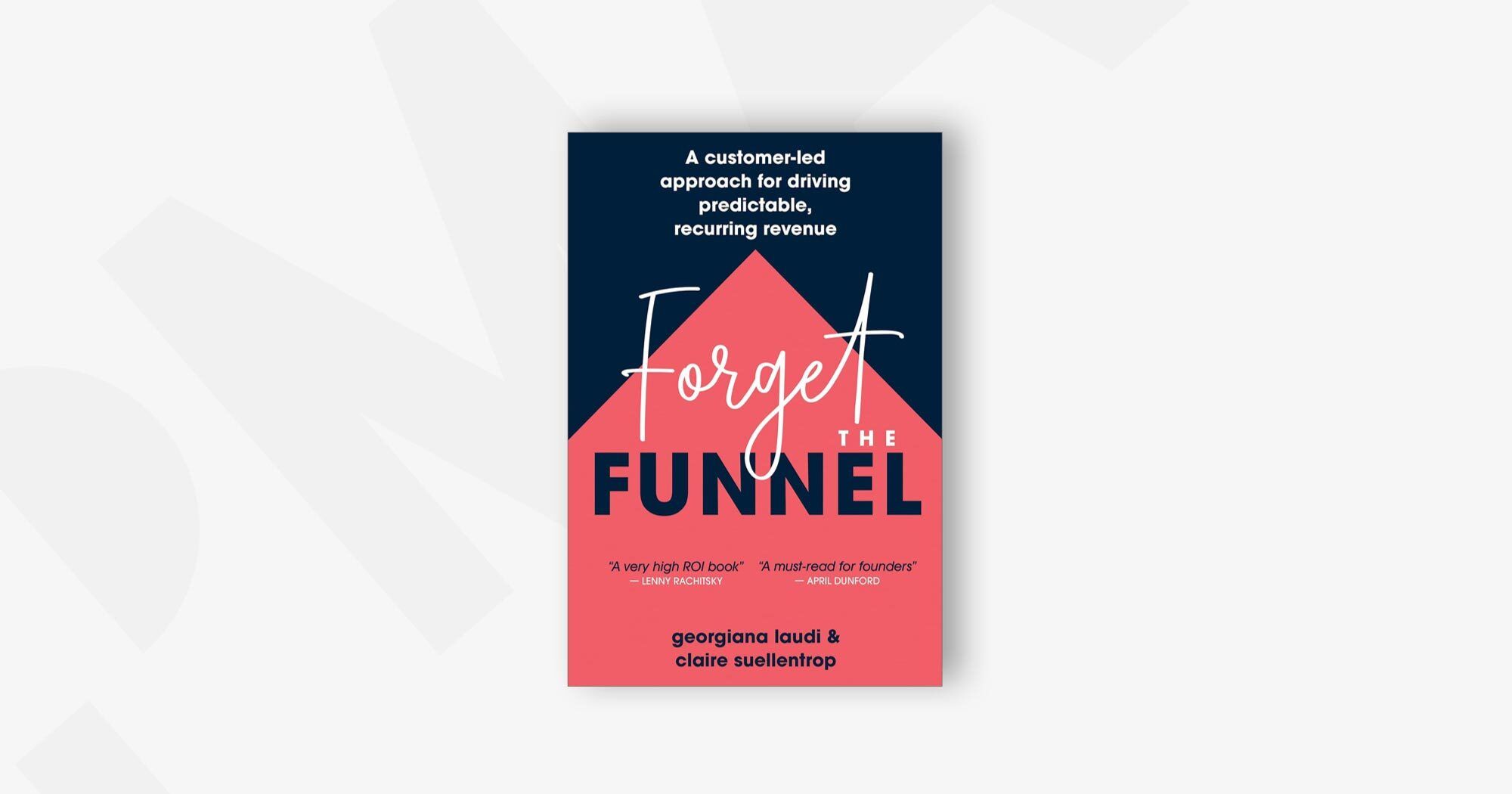 Tired of pouring time and money into a leaky sales funnel? Then it's time to Forget the Funnel, say authors Georgiana Laudi and Claire Suellentrop. Customers today are in the driver's seat, with easy access to information and reviews, which means that linear sales sequences simply don't cut it anymore.
Instead, imagine developing real relationships with customers! The key is following the 4Cs:
Clarity: Articulate your value clearly and succinctly – why should customers care?
Cadence: Communicate thoughtfully at each stage, building trust over time.
Connection: Identify shared interests to develop rapport, don't just make sales pitches.
Continuity: Nurture lasting relationships by providing ongoing value and anticipating needs.
Laudi and Suellentrop provide actionable tips to put the 4Cs to work. Segment your audience, map their journeys, design helpful content, automate thoughtful touches, promote advocacy, and consider subscriptions.
It's time to drop the hype and hard sells in favor of meaningful conversations. Forget short-term transactions. The future is about developing recurring revenue from loyal customers.
Available at Amazon HERE
Kindle: $9.99
Paperback: $21.00
Audiobook: $5.95
---
Got a must-read book you wanna add to the list? Then drop Stevie a line at stevie.rose@pmmalliance.com with the title, author, where you can buy it, and a few words of endorsement.
Happy reading!