The suspense is killing you, we know! But the wait is finally over. After combing through mountains of nominations, we're thrilled to unveil 2023's top-tier product marketers.
These awards honor the PMM luminaries taking it to the next level, the MVPs who bend over backward to crush retention and expansion goals, and the real-life revolutionaries who bring the heat and turn product launches into a downright art.
So who took home the trophies this year? Which product marketing masters will have a shiny new award on their shelf? Okay, time to bring our winners into the light…
Product Marketing Leader of the Year
Product marketing thrives on inspirational leaders who steer their teams to enduring success. We're thrilled to announce the 2023 Product Marketing Leader of the Year is Desiree Motamedi, VP and Global Head of Product Marketing at Shopify!
In a fast-paced world of technology and ever-shifting markets, committed leaders like Desiree are forever innovating, influencing, and driving their teams to success – it's nothing short of remarkable.
Congratulations, Desiree, keep doing what you're doing!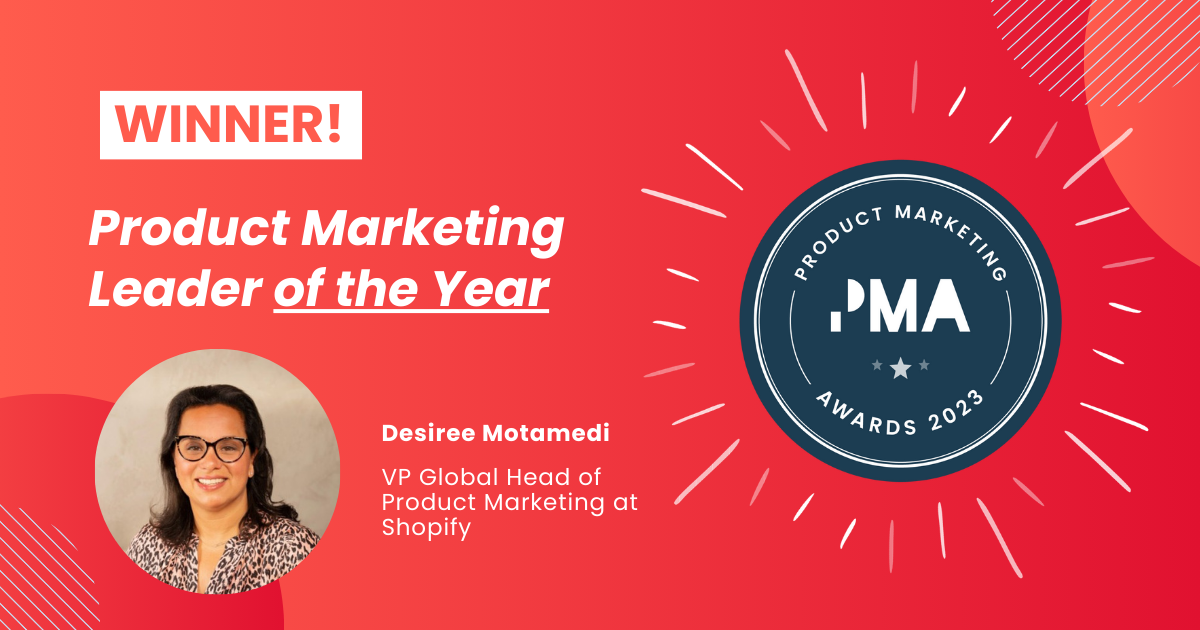 Product Marketing Team of the Year
There's no "I" in team, and this elite bunch knows it.
This award goes out to the product marketing pros who're absolutely smashing the group game.
We're thrilled to announce that Augury has snapped up the PMM Team of the Year award!
Augury is a pioneer in Machine Health and Process Health solutions, providing manufacturers and other industry sectors with insights into the health of machines, processes, and operations to transform how people work and what they can create. Augury truly impresses, by helping customers eliminate production downtime, improve process efficiency, maximize yield, and reduce waste and emissions.
Huge congratulations to the PMM Team of the Year, Augury!
Product Marketing Newcomer of the Year
We were inundated with nominations this year, with PMMs keen to showcase the remarkable accomplishments of either themselves or others from every corner of the globe.
The Product Marketing Newcomer of the Year award serves as a spotlight for those product marketers who are creating waves of excitement within our industry. It's heartening to see continued support amongst the PMM community, so we wanna highlight the rapid impact made by this talented newcomer who proves that time is no barrier when it comes to making a significant mark.
Now, without further ado, we're thrilled to unveil the winner of the Newcomer of the Year award: Congratulations, Zuri Godfrey, Associate Product Marketing Manager at Google!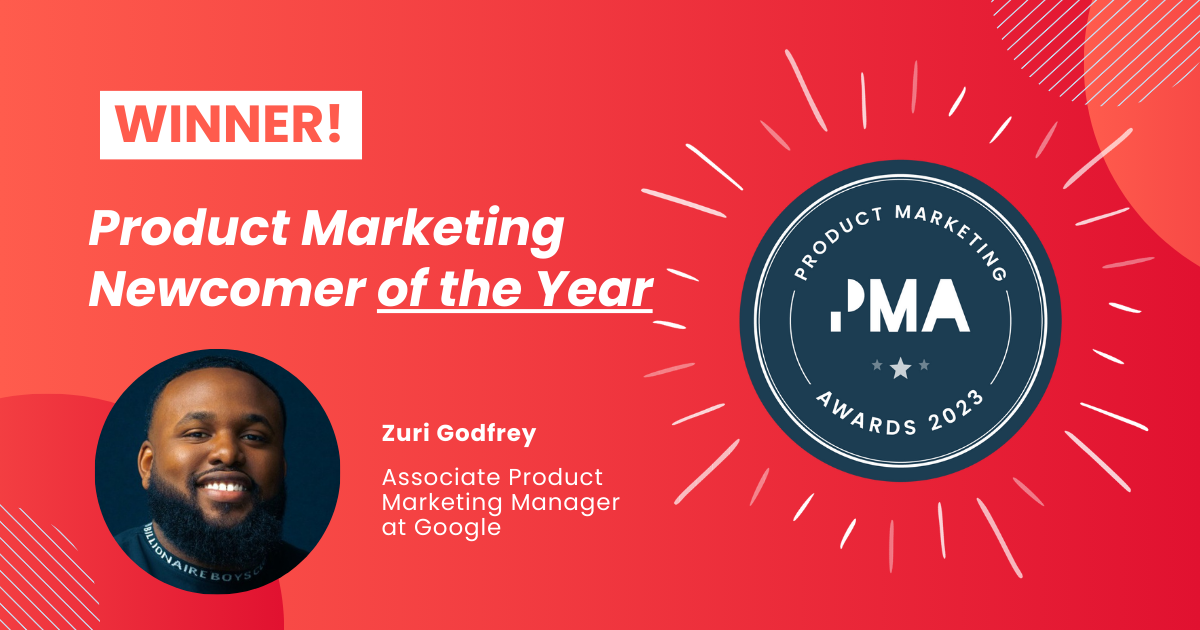 Product Launch of the Year
Launching a new product in 2023 is no walk in the park. It takes countless hours of strategizing, testing, iterating, and juggling behind the scenes to accomplish a successful launch.
86.8% of respondents who took part in the State of Product Marketing Report 2023 said that managing product launches is a main responsibility in their role as a PMM – that's a lot of time, effort, and energy (not to mention noticeable skills)!
So, hats off to the product marketers who knock it out of the park and create launches that really make an impact. But there's one brand that we want to honor for the blood, sweat, and tears they've invested in their launch, and that brand is Atlassian.
Congrats to Atlassian and the team! Keep disrupting, delighting, and driving business growth.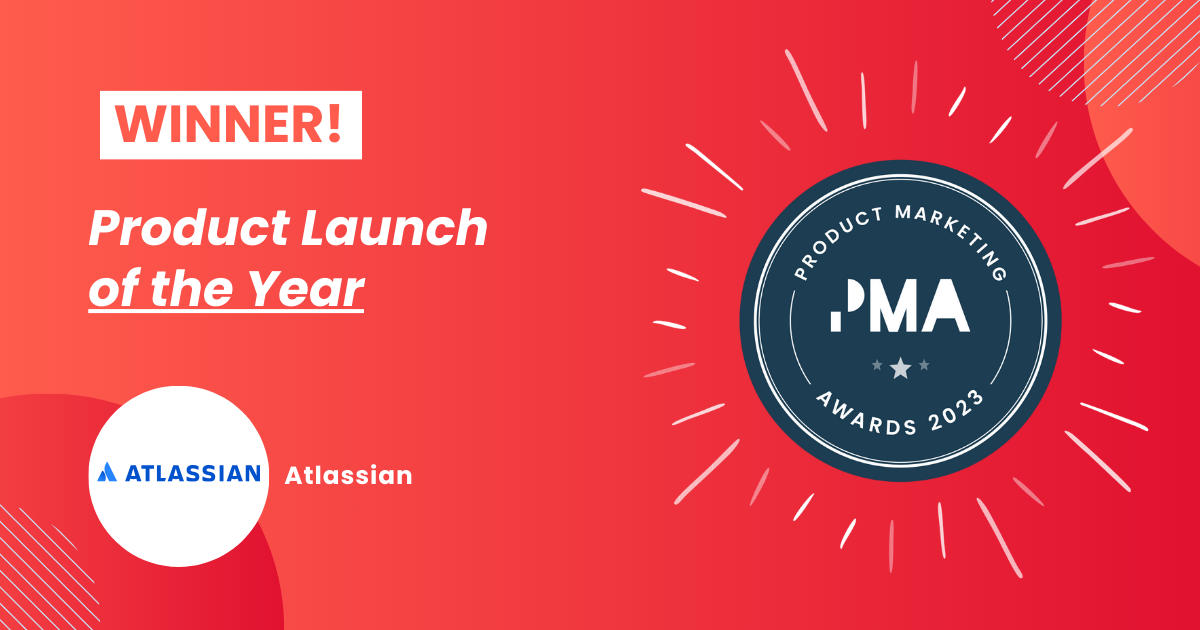 Positioning & Messaging Maestro of the year
Positioning and messaging. The peanut butter and jelly of product marketing. Get it right, and your product sells itself. Get it wrong, and you've got a sticky situation on your hands.
To really nail it, you've gotta tap into your audience's deepest desires, speak their language, and make your product their fixation.
Most product marketers trip on this tightrope walk. But not our 2023 Positioning & Messaging Maestro of the Year. This PMM has the magic touch when it comes to positioning products in the hearts and minds of customers.
Drum roll, please… the Positioning & Messaging Maestro of 2023 is none other than Alex Virden, Director of Product Marketing at Metadata!
The product marketing world cheers your talents. Thanks for showing us all how it's done!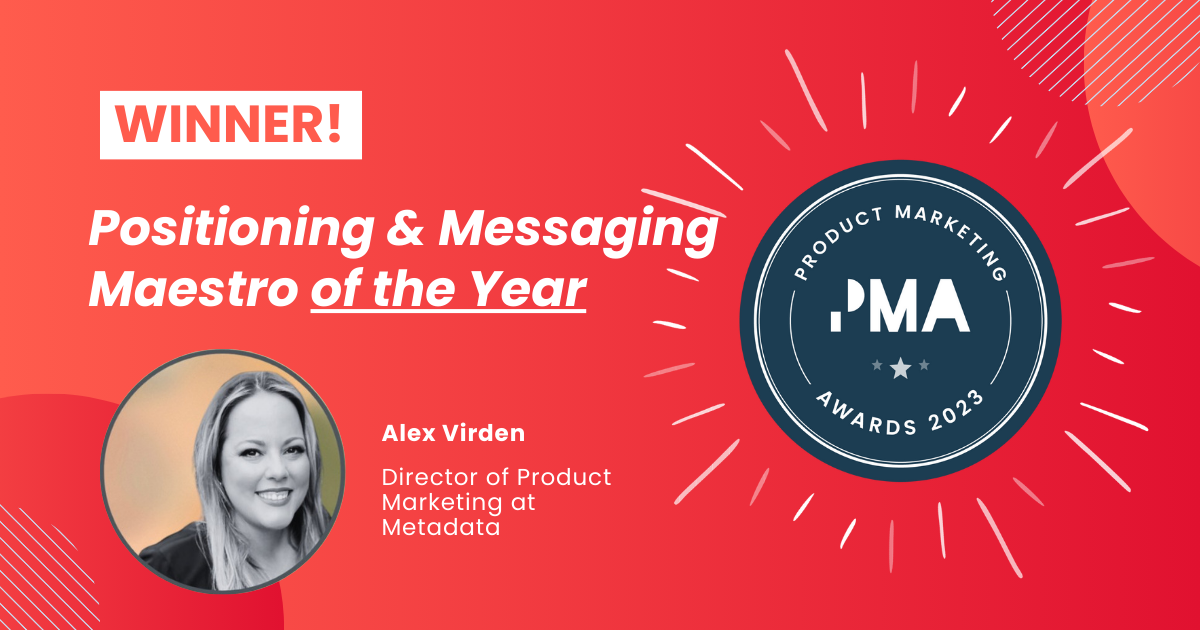 Product Marketing MVP of the Year
After exploring a lineup of star-studded nominees, we've found our master MVP of the year.
This award commends the PMM who operates with next-level passion. The kind that goes over and above to deliver phenomenal results quarter after quarter. They positively pump up their team and bring impressive energy to every campaign.
The MVP who locked down this year's award with their non-stop motor is… Hope Chauland, Senior Go To Market Manager at Microsoft! Embodying the relentless spirit of today's product marketing MVPs, let's hear it for our MVP champion!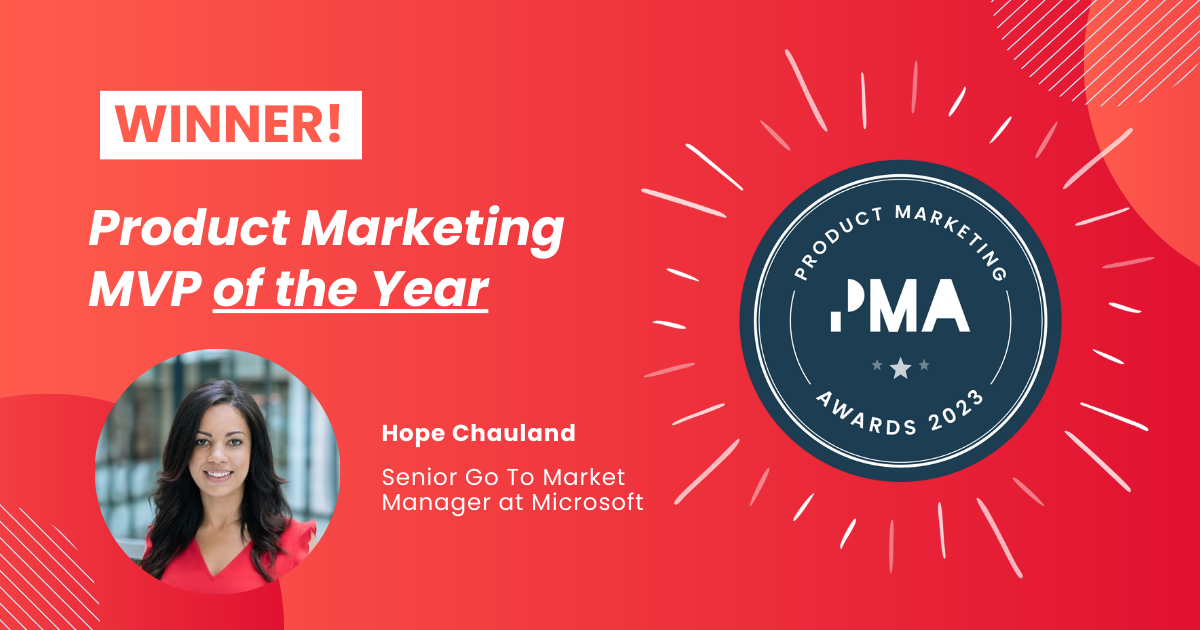 Top 10 Companies to Work in Product Marketing
Step right up and get a load of the best of the best – the cream of the product marketing crop!
Forget the old tales of product marketers toiling away without support. The times are changing, and more organizations are cooking up sweet new deals for their PMM staff. We're talking executive buy-in, plenty of resources, and an overflow of opportunities, all in the name of nurturing PMM marvels.
These forward-thinking firms have gone above and beyond to ensure their product marketers achieve greatness for the long term.
Here you have it, the top Top 10 Companies to Work in Product Marketing 2023: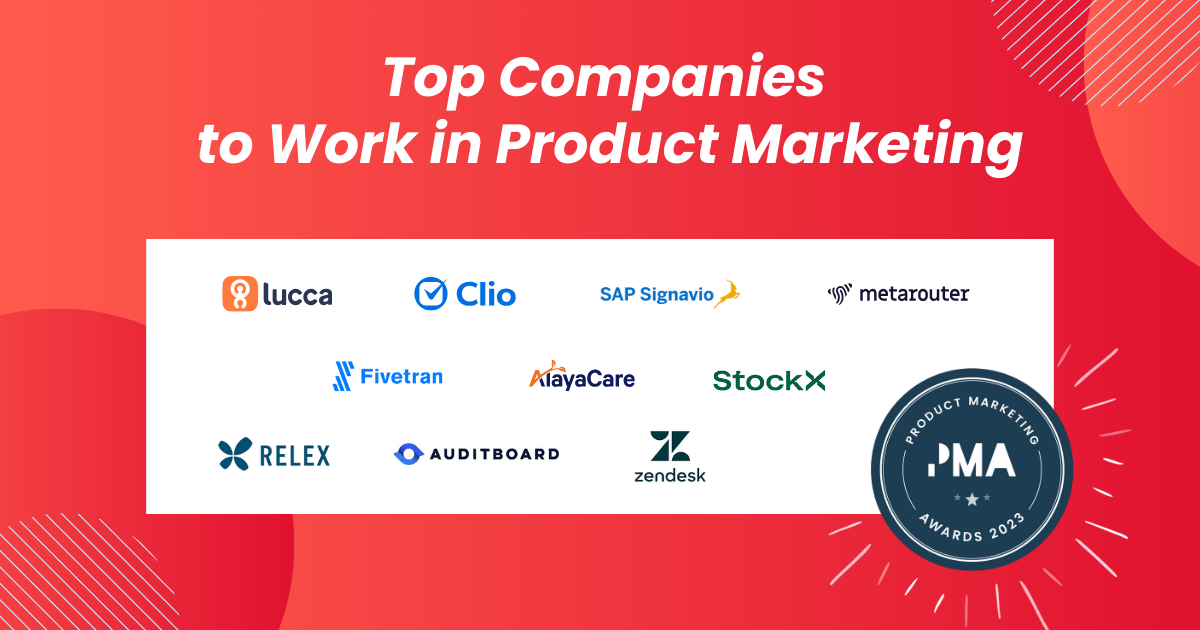 A big, big, BIG thank you
We're so grateful to everyone who cast their votes in this year's Product Marketing Awards. There were so many worthy winners and it was truly a tough job to whittle it down. We invite you to stand up one more time and applaud this killer lineup of champions.
The wealth of talent in our industry is unprecedented, and highlighting it is super important – we're more than thrilled to show off the superstars perfecting PMM-ing.
Can't get enough of hearing about the product marketers taking the reins, disrupting the game, and showing us how it's done? Well, you're in luck. Keep your eyes peeled for 2023's Top 100 Product Marketing Influencers – results revealed this December!