PMMnow is your chance to stream exclusive talks and presentations, hosted by product marketing experts and industry leaders.
It's a unique opportunity to watch the most sought-after product marketing content – ordinarily reserved for PMA Pro members. Each stream delves deep into a key product marketing topic, industry trend, or case study. Simply sign up to watch any of our upcoming live sessions.
🎥 Access exclusive talks and presentations
✅ Develop your understanding of key topics and trends
🗣 Hear from experienced product marketing leaders
👨‍💻 Enjoy regular in-depth sessions
Take a look at what we've got coming up 👇
Get Your Dream Job: How to Get Hired as a PMM at Your Dream Company
Messaging + AI: Dos and Don'ts
Maximize wins with win-loss and competitive intelligence insights
---
Messaging + AI: Dos and Don'ts
November 28, 2023
11:00 pm EDT | 8:00 am PST | 4:00 pm GMT
AI is EVERYWHERE.
In the news, in your industry, in the minds and mouths of your board and CEO. If AI is in your product or it might be anytime soon (read: likely everyone), join this webinar to understand the top Do's and Dont's to help you break through the chaos and noise – internally and in the market – when it comes to messaging about AI.

Meet our speaker:
Todd Alsup has been a marketer for 19 years, a B2B SaaS product marketer for over a decade, and a marketer of AI-powered technology for 9 years. With experience ranging from co-founding his own startup to running PMM for a $250M BU of a public company, Todd has plenty of successes, failures, and scar tissue to learn from. Todd received his communications degree from Texas A&M University, and a marketing & strategy MBA from Southern Methodist University.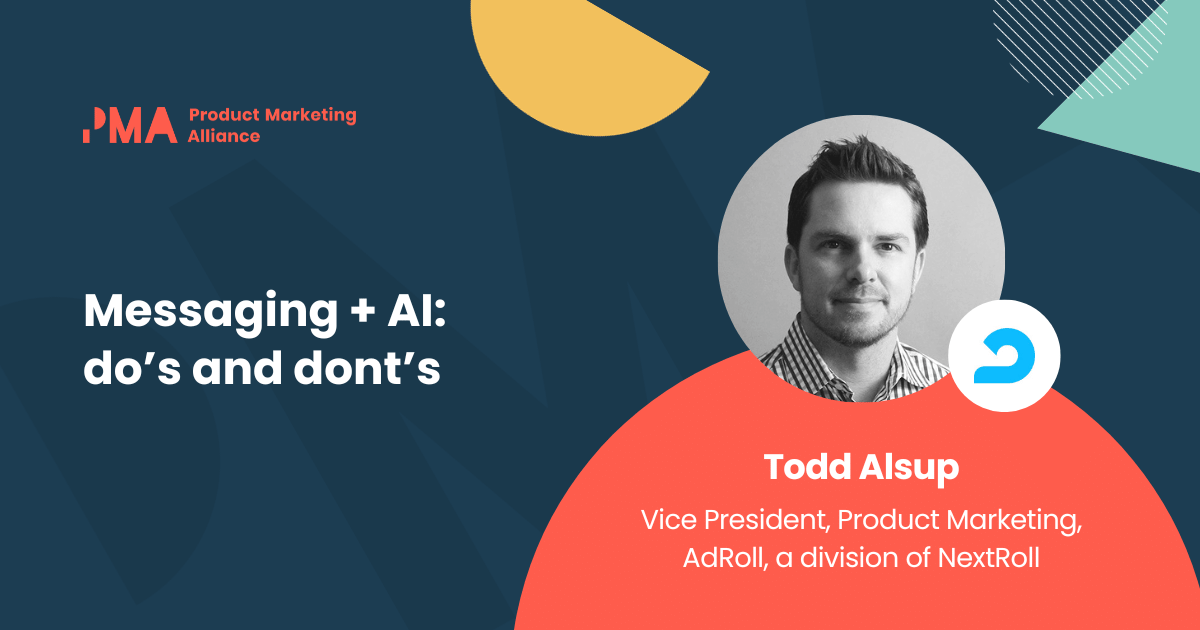 ---
Get Your Dream Job: How to Get Hired as a PMM at Your Dream Company
The job search process can be draining and demotivating. Networking, resumes, cover letters, interviews - it's overwhelming at the best of time! Learn how to find and land your dream PMM job in this session with minimal stress. These are the secrets that helped me land offers from Microsoft, Google, VMware, Stripe, Square and Lyft among others.

Meet our speaker:
Rukma Sen, Product Marketing Manager, Google
Rukma Sen is a product marketer with diverse experience spanning startups, midsize companies, and the largest tech companies in the world. She has created and run the marketing function at a workplace analytics startup, led product marketing for cybersecurity incubations at Microsoft, X, and now markets Chrome OS at Google. She loves products that empower people through technology and finds her flow in marketing complex, technical products. Rukma is always curious and loves to learn about everything from Web3 to medieval manuscripts. She is passionate about mentoring talent from diverse backgrounds and is always excited to chat with folks looking to switch to PMM.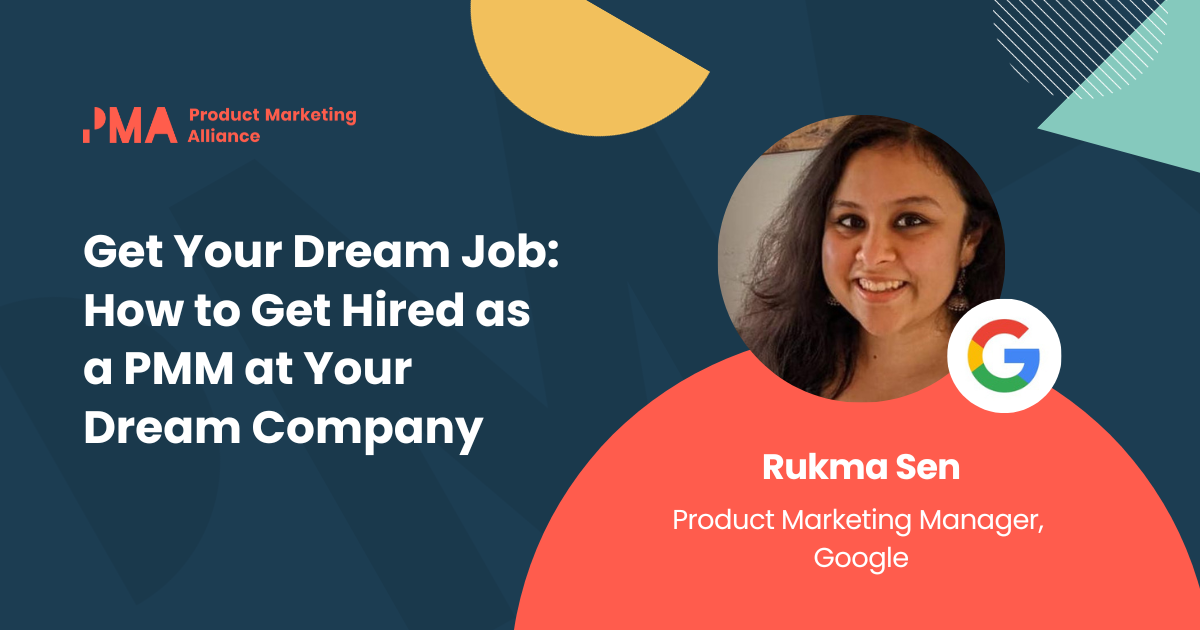 ---
Maximize wins with win-loss and competitive intelligence insights

Do you understand why you win and lose deals?
Do you recognize various competitive scenarios and effectively tailor your messaging by scenario and industry?
In this engaging keynote, you will learn how to leverage win-loss and competitive intelligence insights to maximize.

Meet our speaker:
Divya Ganesh
, Senior Director of Product Marketing, Acumatica
Divya is a product marketing leader with over fifteen years of technology experience. She leads the Product Marketing team at Acumatica, carrying broad responsibilities across the portfolio encompassing product and industry messaging, competitive intelligence, win-loss, and customer advocacy. Her experience includes diverse company stages (funded, public), multiple industries, and markets. Before her role at Acumatica, Ms. Ganesh held various Product Marketing lead positions at WorkSpan, Workfront, NetSuite, Oracle, and IBM.