A product launch is one of the most exhilarating parts of being a product marketer; seeing an idea develop from an initial concept to a fully-fledged product is exhilarating - but it's not without its challenges.
While there's no such thing as a formula that's guaranteed to deliver success when launching a new product, as we discovered in our Q&A with Alex Virden, Senior Product Marketing Manager at PatientPop, Inc., product marketers often use a similar blueprint for their launches.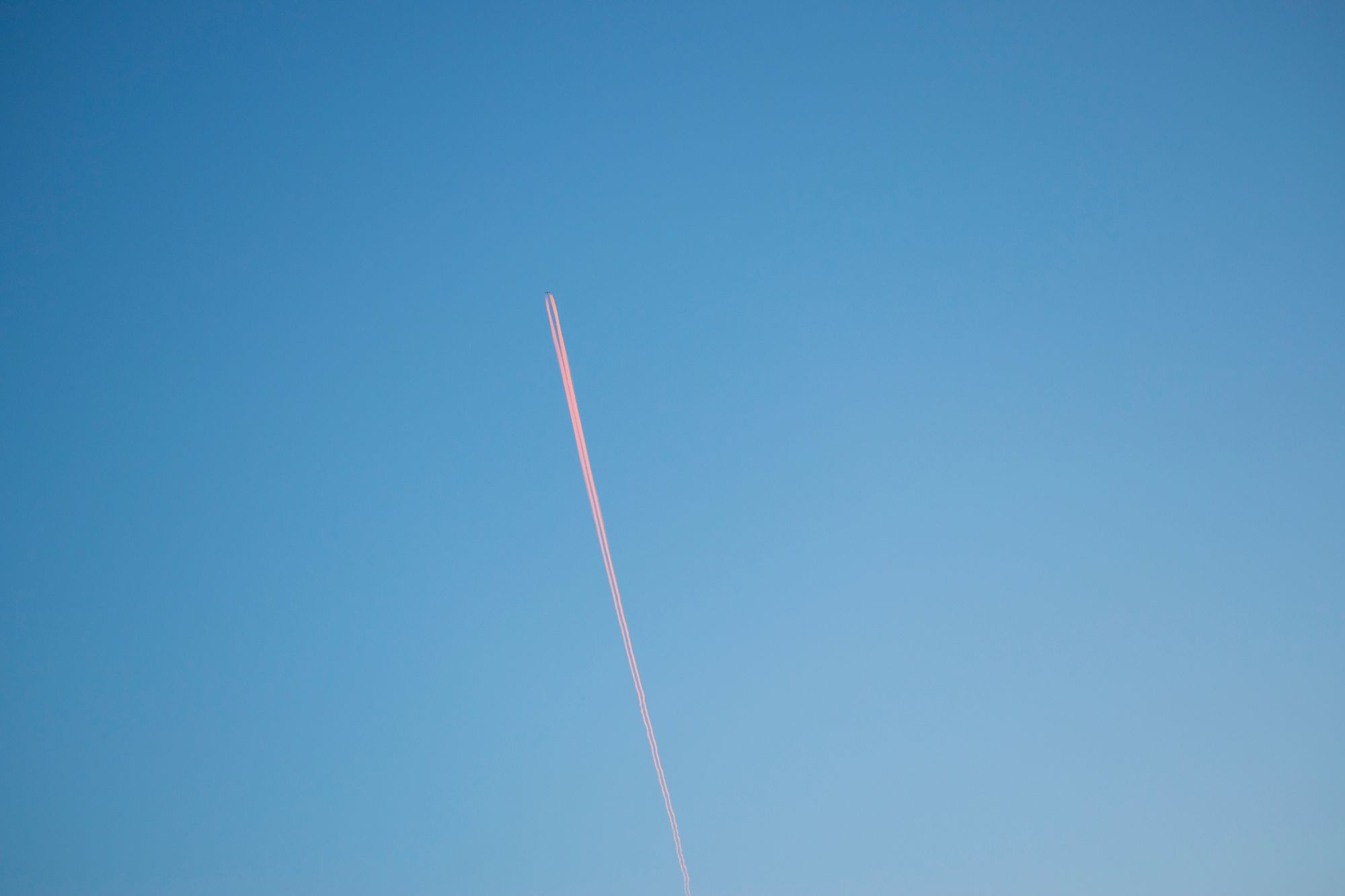 In this article, we'll focus on:
---
How to use market research during a product launch
Market research plays a fundamental role in ensuring your product launch is executed to perfection. If you cut corners, not only will you be running the risk of attracting negative personas, your lack of preparation could even benefit your competitors.
And the good news is conducting market research is easier than it's ever been before, with a host of dedicated customer and market tools available to help you gather essential qualitative and quantitative data.
When you're conducting market research, you need to:
Identify market position
While it's important to establish your target personas, this task is the tip of the iceberg; you need to get a clear understanding of how your customer perceives rival companies.
These can be identified by running competitive intelligence sessions, while perceptual mapping is an awesome way to identify your market position and envision how your customer views your company in comparison to others on the market.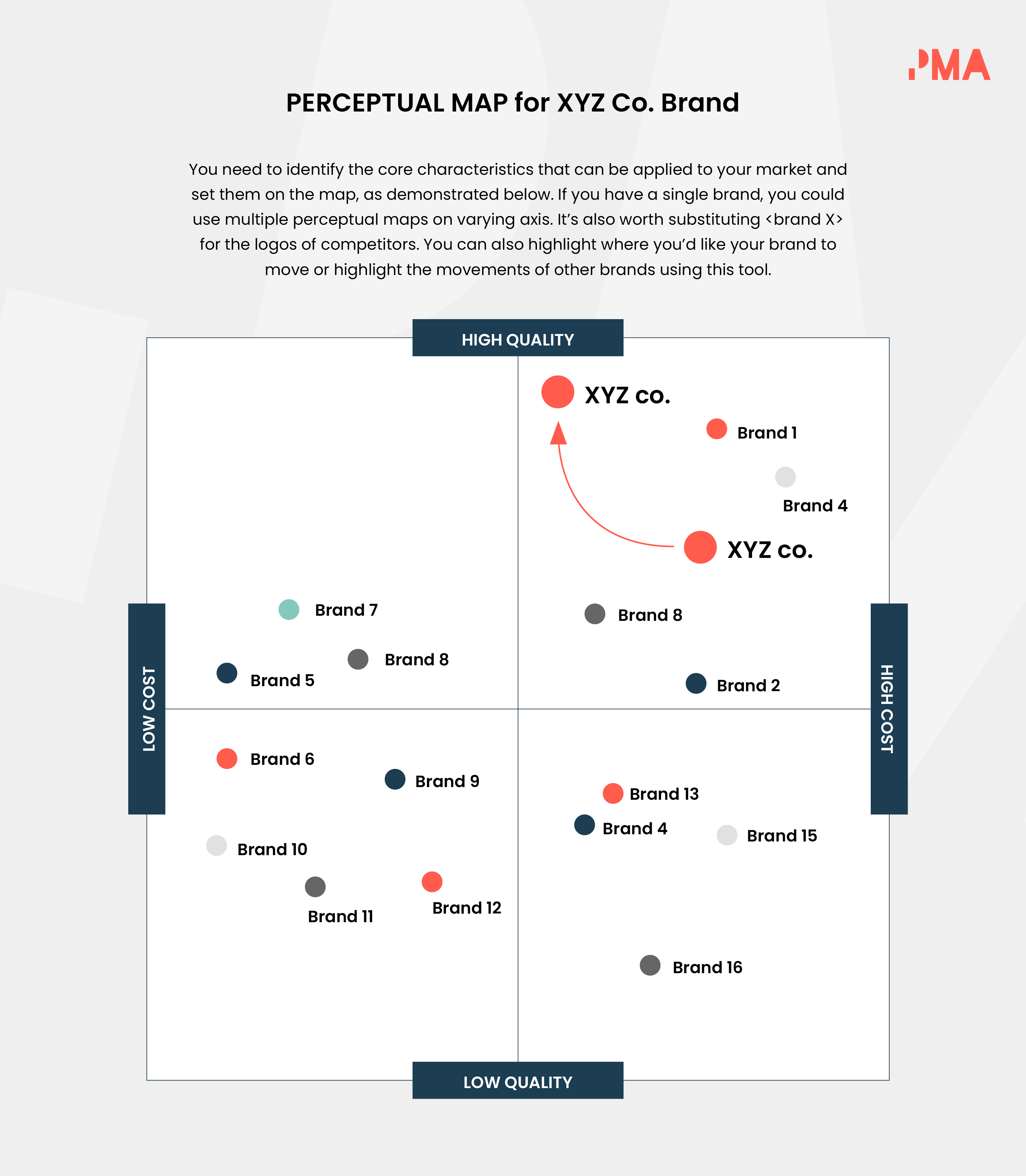 ---
Segment your target market
Target audience research plays a fundamental role in the success of any product launch. Your success will hinge on how many people you can successfully influence with eye-catching marketing and targeted promotional campaigns.
Therefore, you need to identify who you need to target and conduct customer segmentation; this will have an impact on the style of your messaging and communication assets, such as email marketing.
When you're segmenting your audience, you need to ask yourself a series of important questions, such as:
What are their interests?
Do they have any common characteristics?
How old are they?
Where are they from?
What are their hobbies?
There are various factors that can be applied, so to make your life easier, we've categorized them using this super useful diagram. 👇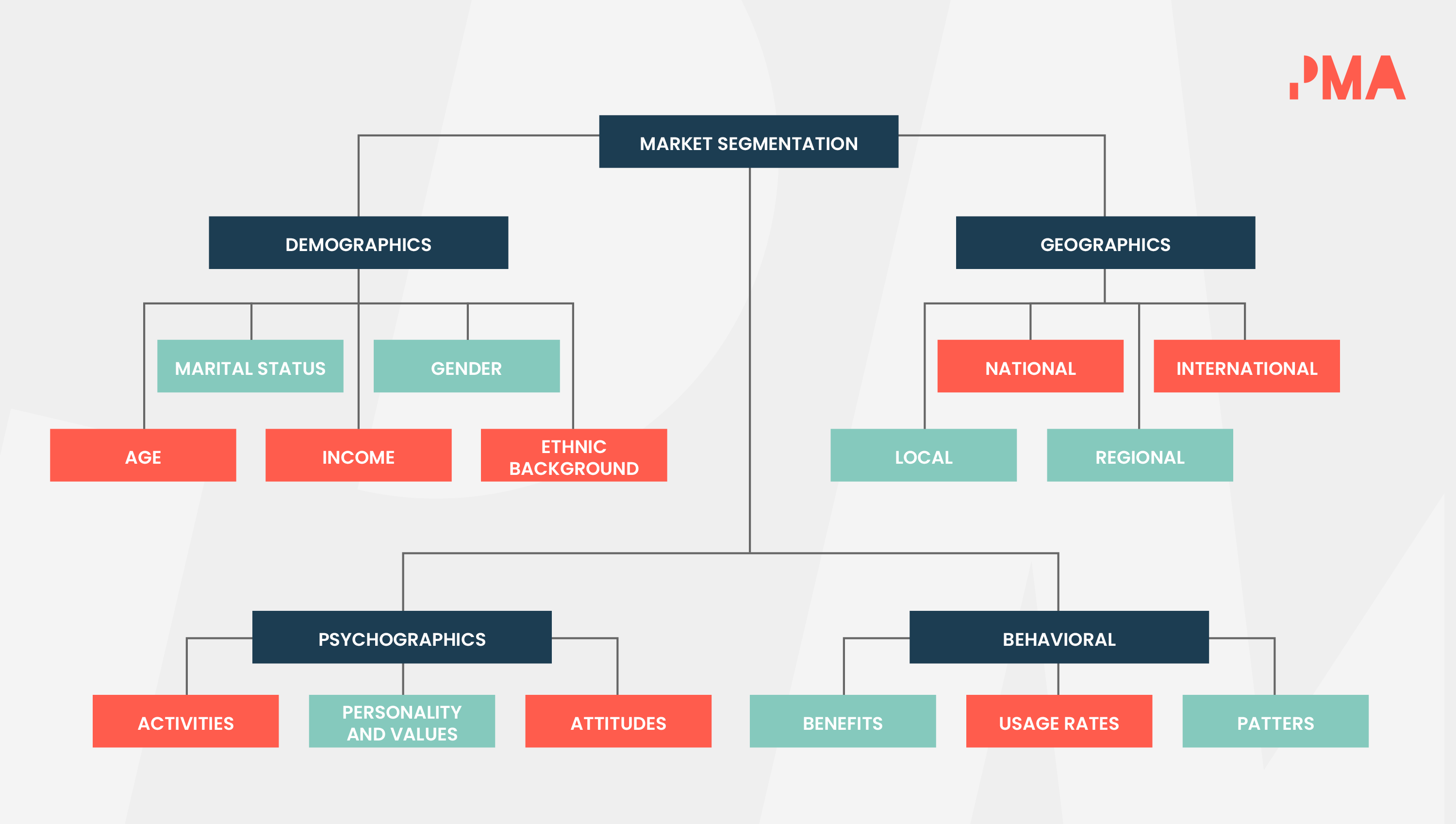 Given the importance of segmentation, we've also teamed up with Tamara Grominsky, VP of Strategic Growth at Unbounce (and segmentation expert 😏) to create a specialist Segmentation Certification - an extensive exploration into the fundamentals of the topic.
👩🏼‍🏫  5 modules
📙  26 chapters
📝  7 activities
🛠  10 templates
⏰  3 hours' of content
🔖  Official certification
👨🏼‍💻  100% self-paced
It's a kick-ass course that'll help you focus on the people you really ought to be targeting, helping you propel your product to the next level - just ask Sean Broderick, Senior Manager of Product Marketing at Altify. 👇
"Segmentation, targeting, and positioning are the three pillars of modern marketing. Great segmentation is the bedrock for GTM success but is overlooked by so many. This course teaches you how to build and maintain effective value segmentation. The template quality is second to none, and Tamara's delivery makes for a pacy and interesting learning experience. Get on board."
You heard the man! Get on board and get Segmentation Certified. 🔥
---
Create customer personas
Once you've conducted market segmentation, the hard work doesn't stop there - no siree.
You can gain a greater understanding of who you need to target by putting some flesh on the bones and creating customer personas for each of the market segments you've identified.
Sure, it's another job to add to the list, but these will be particularly useful when you're creating your promotional content and mapping out your marketing strategies.
A word to the wise: resist the temptation to skimp on this area and take the time to personalize your content for each individual segment.
Personalizing your data is beneficial because not only does it allow you to effectively target specific audiences, but it also creates deeper relationships and makes the content more memorable for the recipient.
Add to that, personalization gives your business a sense of identity, and can often help you learn about your customer's buying habits, leading to more informed recommendations in the future - boosting sales, and conversions. 💰
How to create a customer persona
Conduct market research. Methods include old-fashioned telephone conversations or sending a blanket email survey, while others choose to conduct an in-person feedback session - the choice is yours.
When analyzing your results, be sure to keep an eye out for trends that could emerge, and ask yourself questions like:
What demographic are the respondents?
How old are they?
Are there any particular characteristics that are consistently emerging?
What challenges are being flagged?
What are the goals of the customer?
3. Gather your findings and use the data to create separate user personas for each and every segment that you've managed to identify.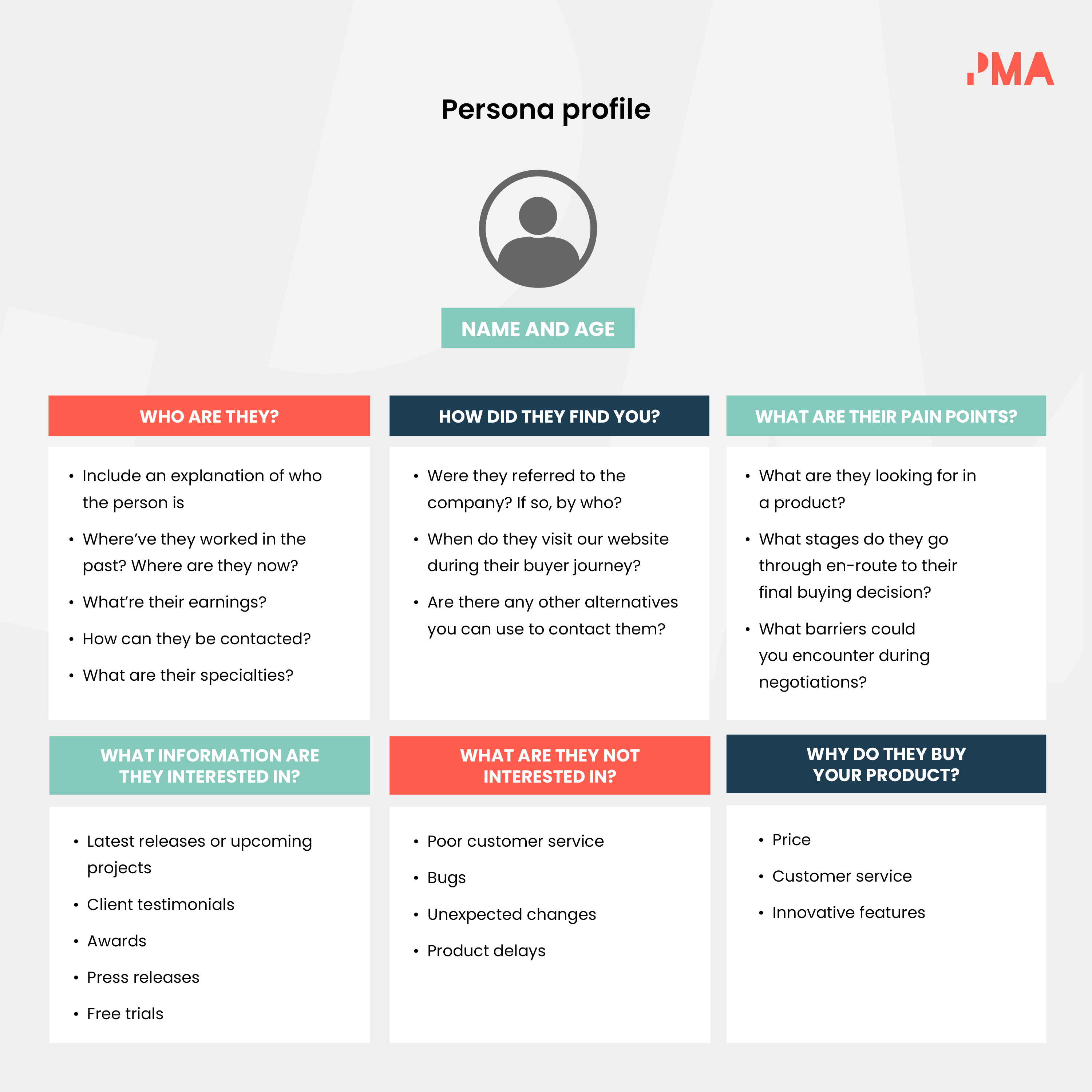 ---
Establish a unique value proposition
Having scoped out your competitors, it's possible there could be products that are similar to yours.
You need to create a strong value proposition earmarking what makes your offering different from that of your competitors, and in turn, how it can better fulfill their requirements.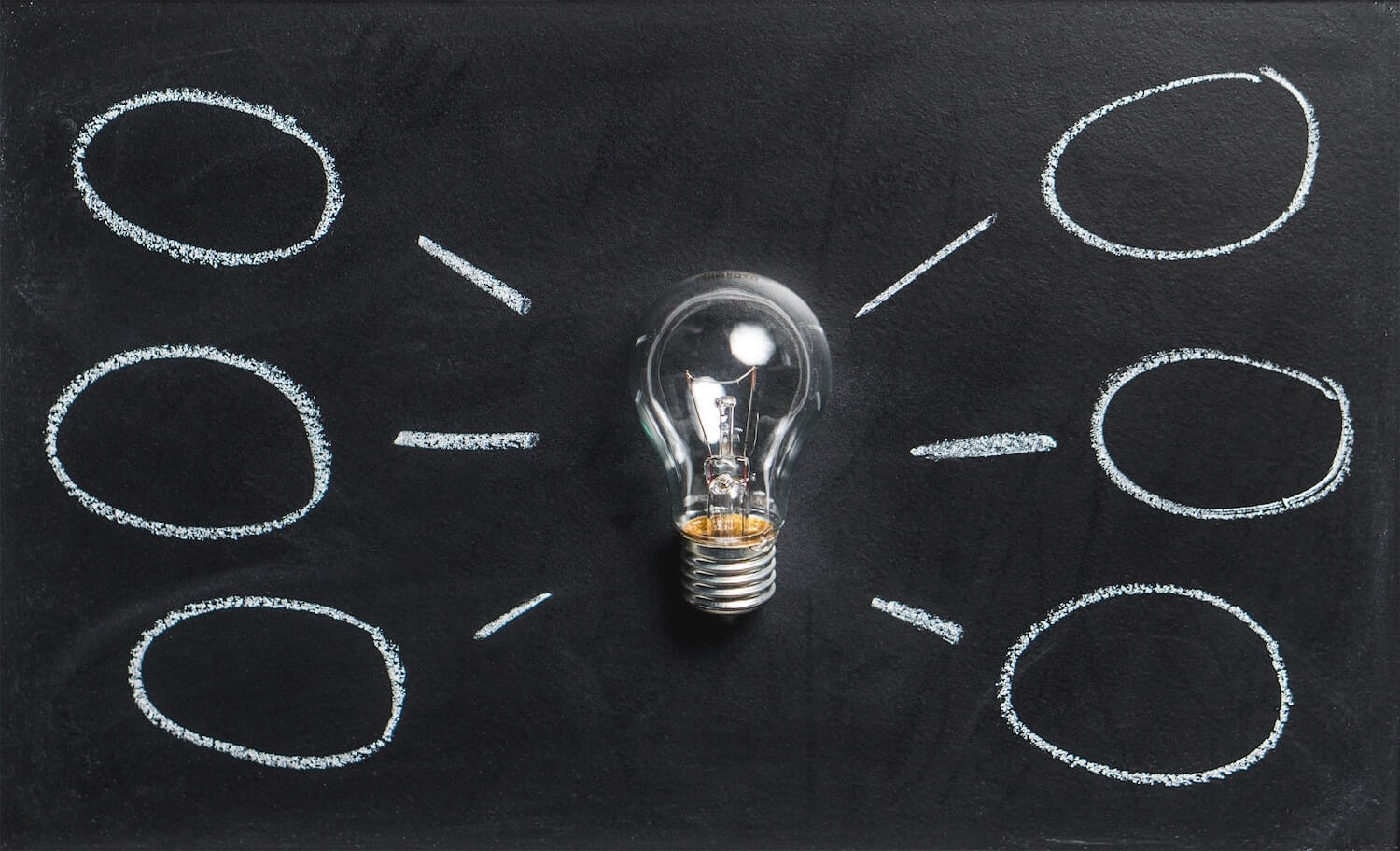 This is your golden opportunity to communicate your USP clearly and concisely, so familiarize yourself with the following steps and blow your rivals out of the water.
How to create a value proposition
Establish the benefits of your product and how they can ease your customer's pain points.
Identify what differentiates your product from the alternatives that are available in your market. This includes factors such as product price point or product features.
Ask yourself: "what problems can my product or service solve?" An effective value proposition should clearly identify how you can solve any problem a customer is facing.
Use a value proposition canvas to organize your data into an easily digestible format. In doing so, you'll be able to combine the aforementioned elements and produce a value proposition that's a) catchy, and b) relevant.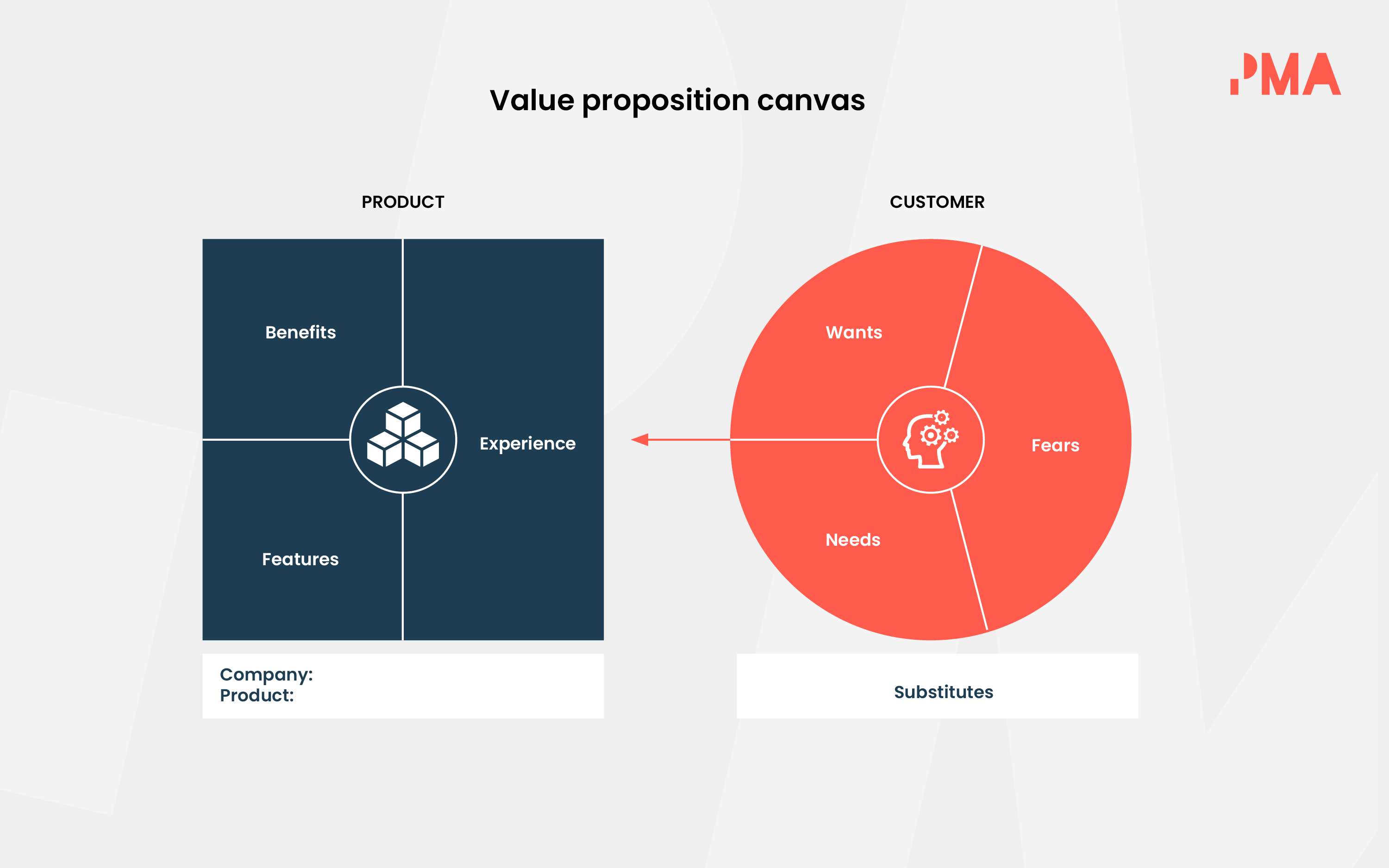 ---
Create a product development roadmap
There's a lot of work to be done from the initial development of your product to the final launch.
By introducing a streamlined, organized process, you can alleviate your workload and keep you and your team on track.
Introducing your new best friend: the product roadmap. 😍
The tool provides an overview of critical elements tied to your product launch, including key features, timelines, resources, and so on. Key stakeholders can also use the document to establish how the product will develop in the coming months.
How to create a product roadmap
By using a mind map, you can simplify convoluted processes that are tracked in your roadmap by introducing individual steps. Not only is this beneficial from a time perspectieve, it can also help you identify and delegate tasks more efficiently.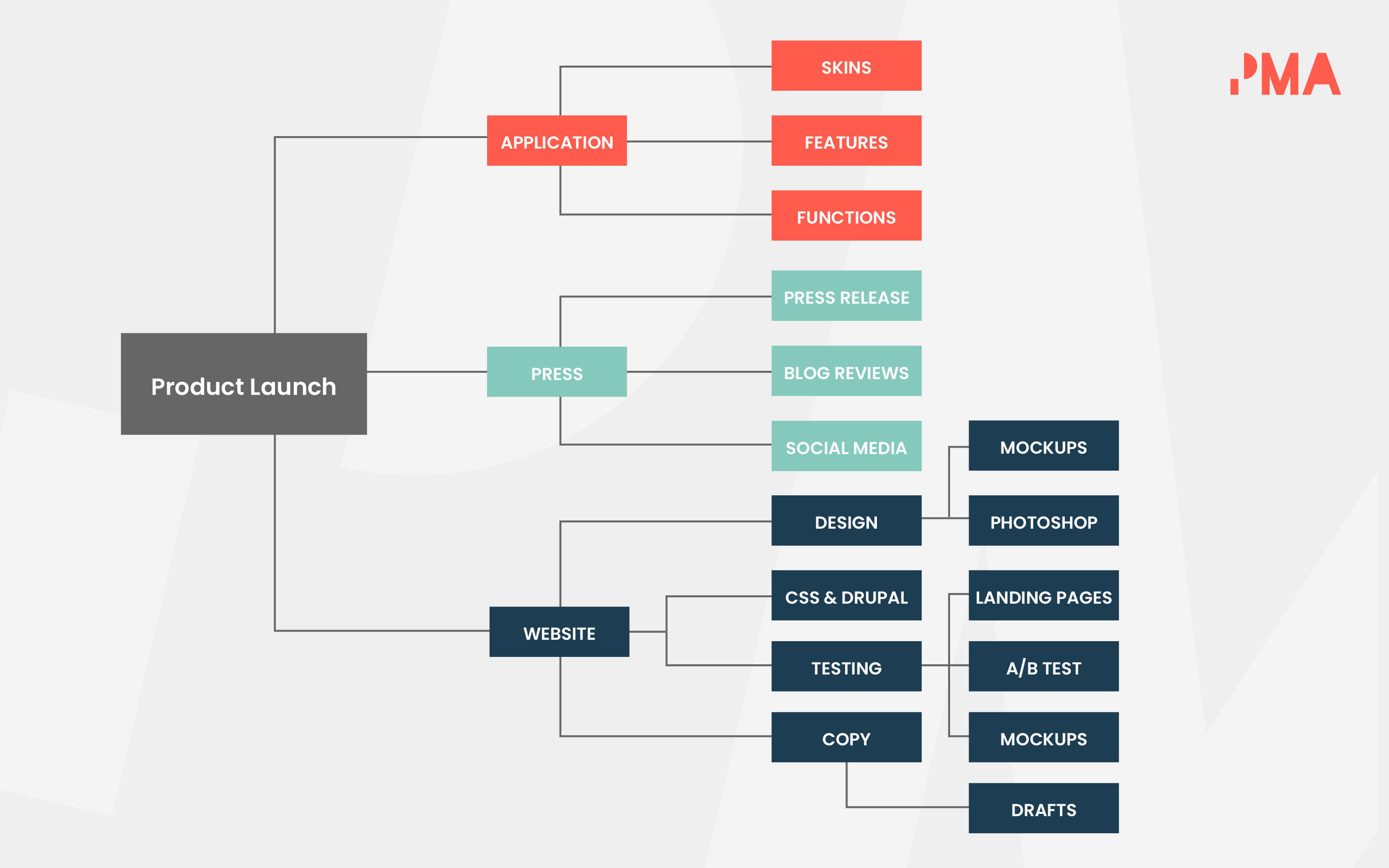 2. Settle on a realistic timeframe for your tasks. Try to introduce flexibility when planning and don't stick to rigid dates; it isn't uncommon for curveballs to rear their ugly head from time to time!
3. Always be sure to tailor your product roadmap to your target audience. While a detailed roadmap may appeal to a development team, this could confuse others, so always take this into consideration. Tailor your plan to allow for a detailed synopsis outlining what each stage of the development means to each respective team member.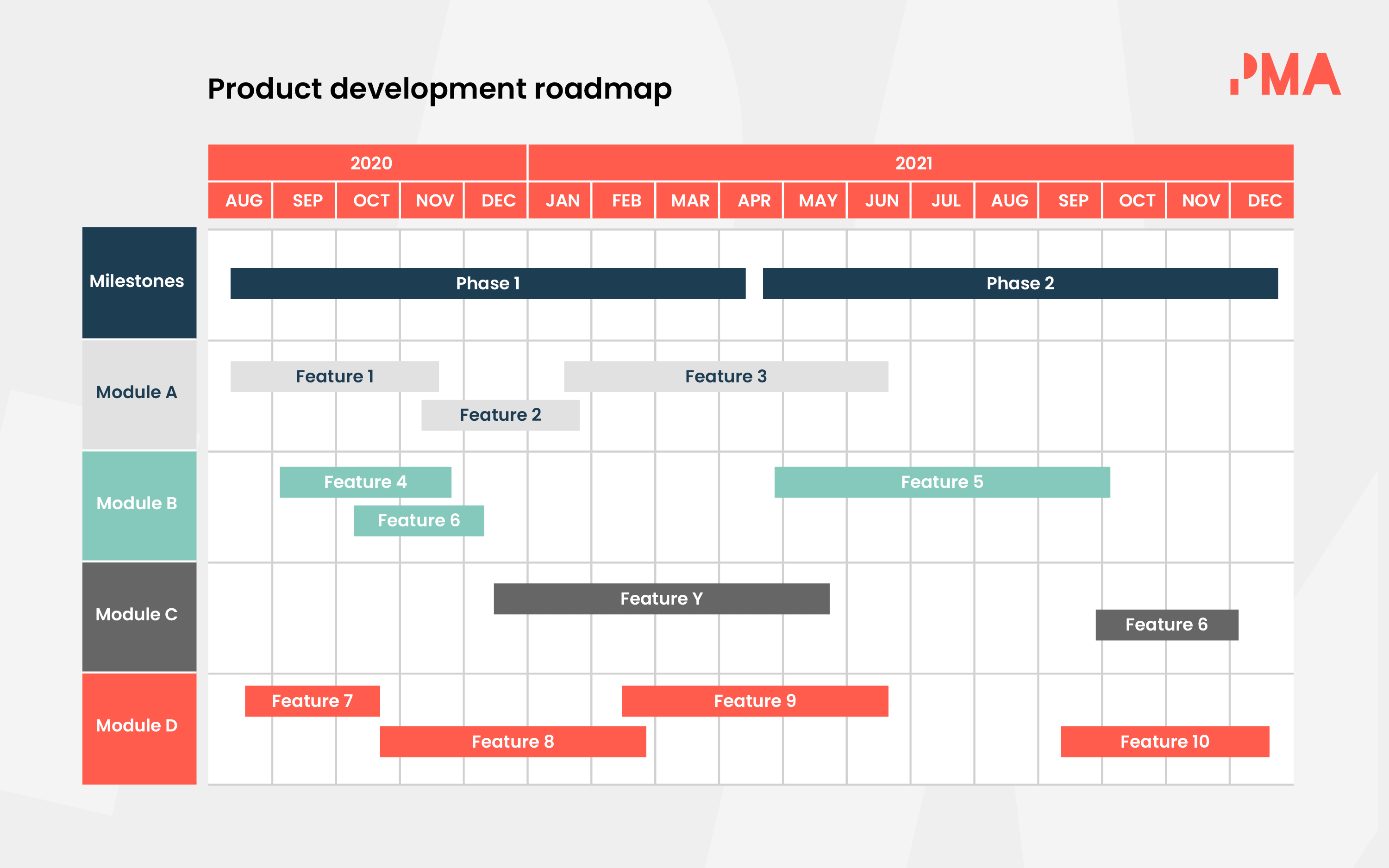 ---
How to make your team accountable
A product launch is difficult enough as it is, so the last thing you want is to have jobs that fall under the remit of other people within your team.
There's no excuse for anyone on your team to not pull their weight when trying to launch a product. Every single person has to know their role inside out and what is expected of them, otherwise, you can kiss your flawless product launch goodbye. 🤷‍♂️
Record the workflow in depth
You need to create a flowchart for every single product launch. This doesn't need to be a complicated document, just a resource your team can refer to if they need any quick fire reminders about the overall process or the next phase of the launch.
This shouldn't be a technical document, littered with jargon - it ought to be easy to understand and accessible, with a clean format that's simple to digest.
Allocate each person a task
Ever seen a team asked who was responsible for a missed group deadline?
They all point the finger at one another and nobody takes responsibility for their actions.
Remove this potential issue from the get-go and assign every person in your team with a task of their own. Not only will this mean you'll know exactly who is responsible for each part of the launch, your team members will know who to ask about any given task, reducing unnecessary back and forth and improving productivity.
---
Create your product launch roadmap
Q: Ever hear about the out of this world product launch that didn't have a schedule in place?
A: Trick question - it doesn't exist.
Your product simply must have a schedule in place to help you stay ahead of the game and remain on track - without it, dates will merge into one another, deadlines will be missed, and before you know it, you'll be horribly over budget with a product you're not pleased with.
Before you create a schedule, set your launch date and then work backwards, planning everything you need to achieve a successful product launch.
Never created a product roadmap before? Don't sweat it, 'cause as per usual, we've got your back. 👍
Check out the product launch roadmap below and plan a product launch that ticks all the boxes.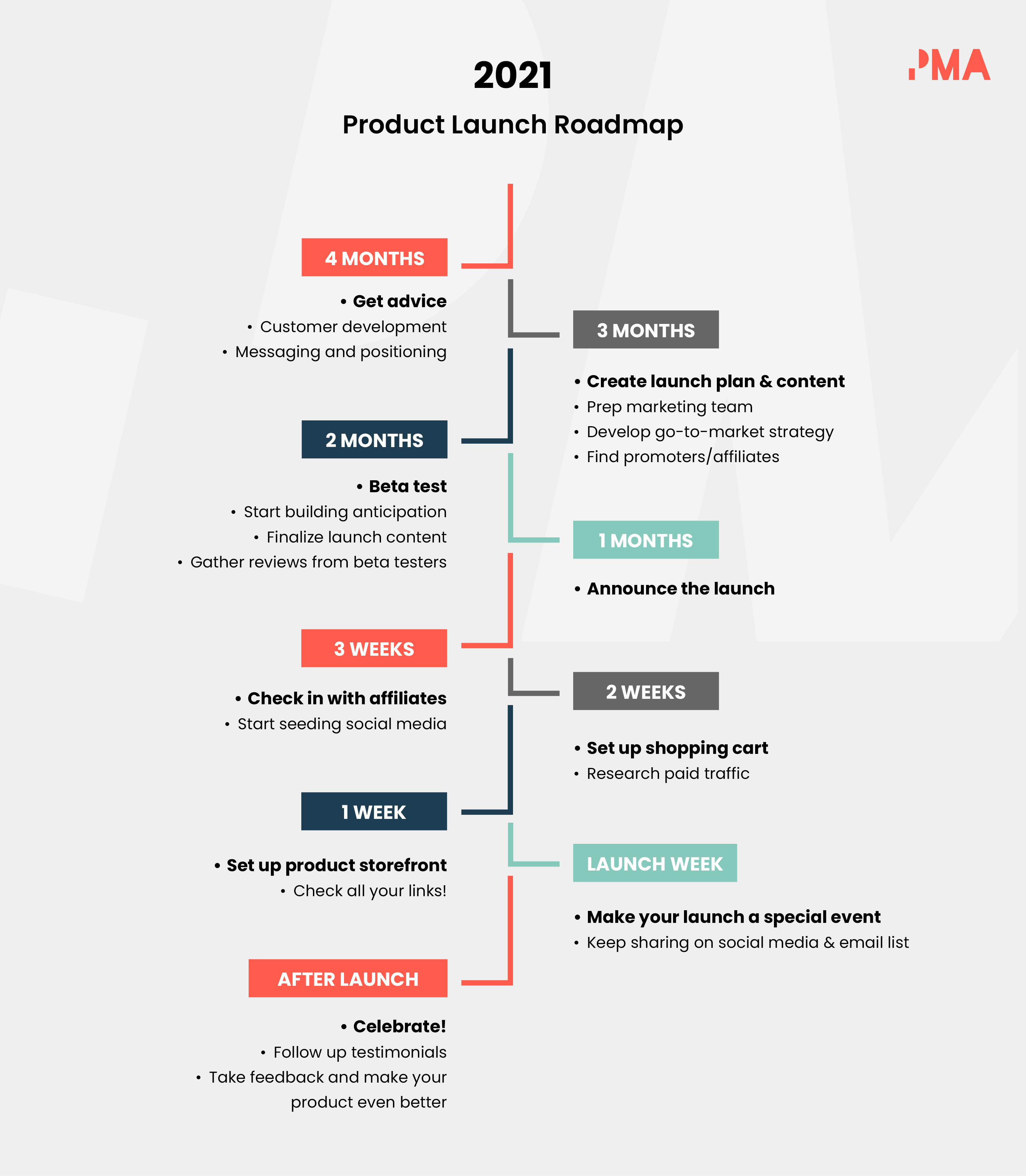 ---
Master the art of Go-to-Market strategy
So, there you have it! Your full-blown exposeé on the fundamentals of a kick-ass product launch. 🚀
And we've more product marketing magic up our sleeves to help you hone your skills, in the form of our Go-to-Market Masters Certification.
Join Yoni Solomon, Chief Marketing Officer at Uptime.com as he delves into the nooks and crannies of everything you need to design, launch, and measure an impactful go-to-market strategy.
An expert in go-to-market strategy, Yoni'll guide you through a comprehensive syllabus, and by the time he's wrapped up and you've sat your final exam, you'll be able to:
🚀  Grasp a proven product launch formula that's equal parts comprehensive, repeatable, creative, and collaborative.
🧠  Gain the expertise and know-how to build and tailor an ideal product blueprint of your own.
🛠  Equip yourself with templates to facilitate a seamless GTM process.
It's comin' this summer, and it's gonna be red-hot. 🔥
Pre-order now using coupon code GTM-PREORDER and get $100 off.