As a product marketer it's vital you take ownership of the message your product is sending to potential customers. If you fail to at the very least define your product, other people will define it for you, and you might not appreciate the outcome.
There's a lot of misconceptions around messaging and best practices, so let's leave everything we think we know about it at the door and strip it right back to its bare bones, starting with what it actually means.
What is product messaging?
Product messaging is the message your product sends to potential customers. Sounds simple right? Well, its definition may be, but getting the right message out there in the right way can be difficult. Most people think the foundation of their message is listing a bunch of features and benefits, and while those things do need to be defined, they shouldn't be where you start developing your product messaging.
Why is product messaging important?
Whether customers perceive a product as excellent, rather than just ok, is the direct result of product messaging (and positioning, of course!).
It's how you communicate your product's inherent value to potential customers.  
Product messaging, when it's done properly, provides strategic guidance to PR teams, external marketing communications, and sales, and can even be used for internal sales and employee training.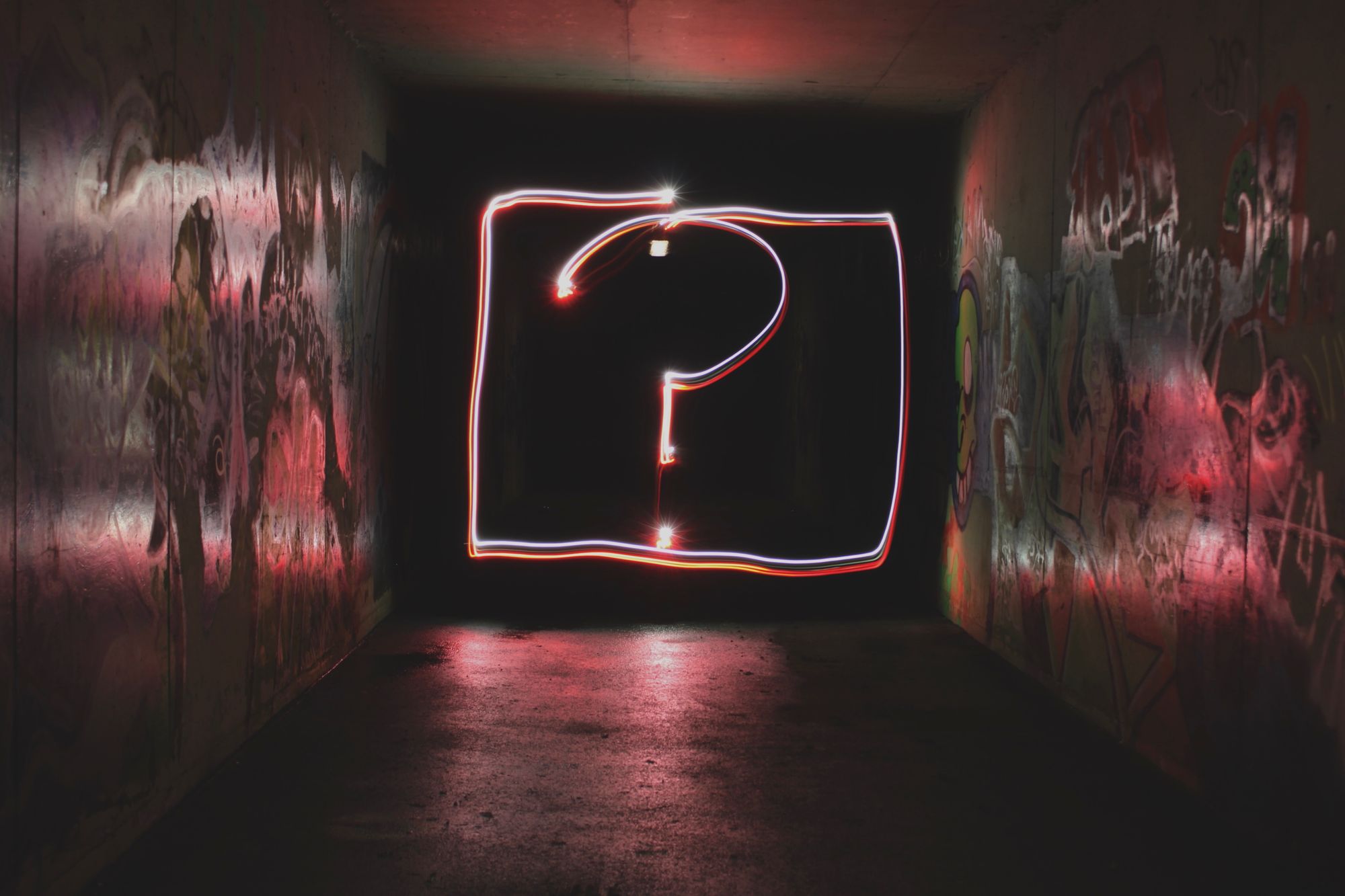 How to create product messaging

Product messaging should lead with the value your product provides to consumers. How does it improve their life? Does it provide them with a solution to the problem they have?
Focussing on how your product impacts the customer's experience is vital, but how do you get to that point of understanding?

Understand the core value of your product
The core value of your product is all of the benefits your product provides a customer. It's less about the tactical solution your product can achieve and more about what the tactical solution is building towards in terms of goal attainment.
Your product's core value should be concise, simple to understand, and easy to connect with.
Demonstrate your value
Once you've settled on your product's core value, show potential customers what that value looks like in real life. You could use a case study to demonstrate the value your product provides. Many SaaS companies do this using their own products.
Take Vidyard for example, they send personalized videos to interested buyers to demonstrate what their software can do, they also offer a ton of video content to engage with while prospective customers take a wander through their website.  
If you can't be your own case study, find a group of beta testers who will provide you with honest feedback, then use that feedback to determine and refine your product message.

Research the market and develop buyer personas
Now you've experienced how users gained value from your product you need to research what type of customer or business will be able to gain similar value.
Once you identify who can benefit from your products, draft your buyer and/or user personas and apply that to messaging that resonates, based on what you learned in the previous step.
Find out how your product can help your personas, and ask yourself who will be making the purchasing decision? What will your end-user need to convince them to make the purchase?
As you learn more about the people who will be using your product, you'll naturally learn more about the companies they work at, and be able to refine your ideal customer profile (ICP) based on the companies that have the most success with your product.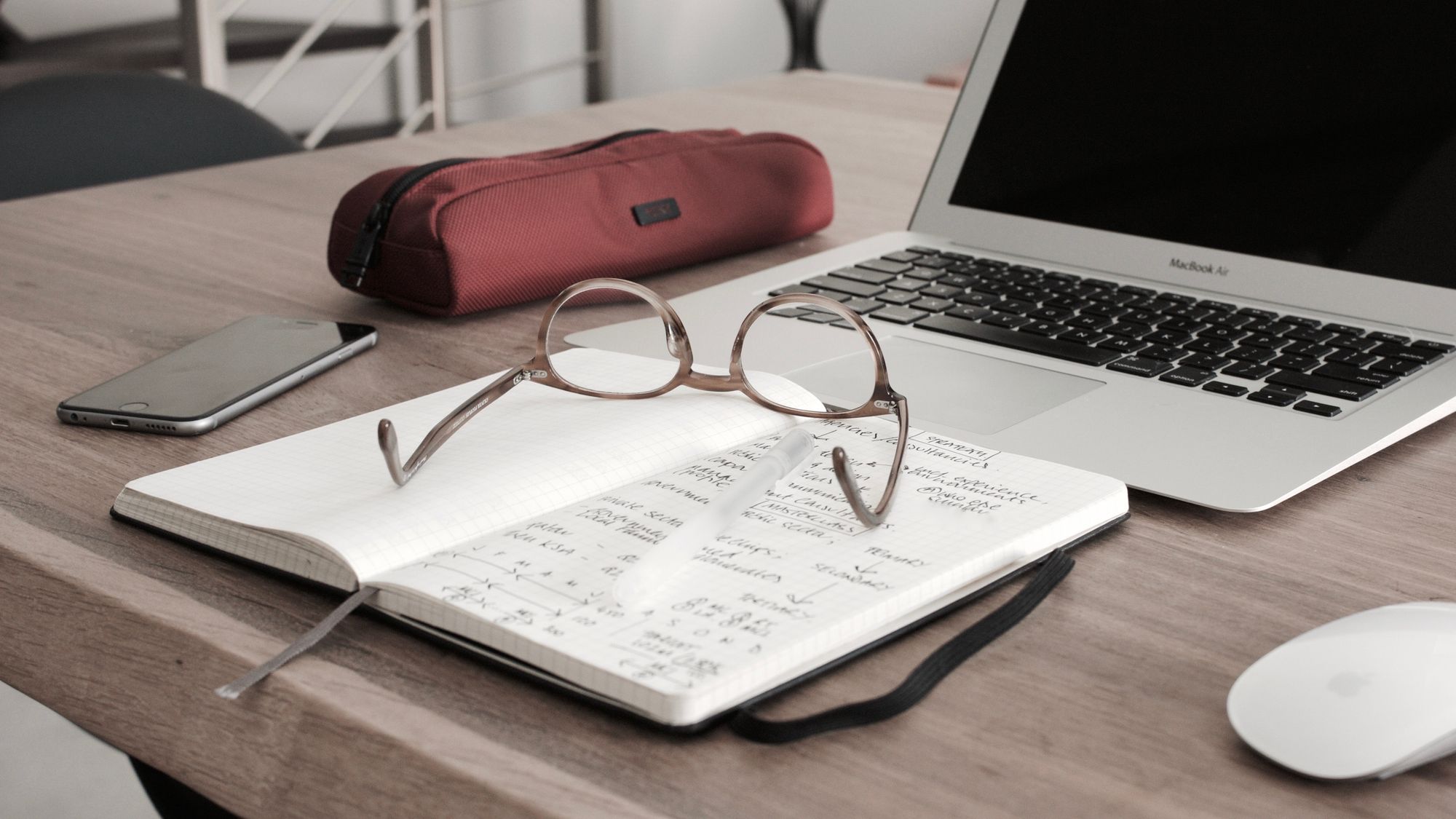 Add it all together
Once you know the value of your product and who you're trying to market it to, you can use it to craft your product messaging.
Start by explaining why a potential customer should buy your solution. This should be spelled out through your product's core value. You then need to explain why they should buy your product specifically, which you'll demonstrate by showing how your product's features and benefits specifically address the customer's pain points.
You may need to present your value proposition in a different way, depending on the personas you're addressing but your core value should always stay the same, even if the benefits you are highlighting change.

Review and refine your messaging
Product messaging is something that should be consistently reviewed in order to refine.    
Keep talking to your customers and above all listen! The things they're saying about your product should be part of your messaging. As well as learning more about how your customers are using your products, you need to find out why other people in the target group aren't. Why did they choose a competitor's product over yours?
Your messaging needs to set you apart from the competition, was it something you said? Or something you failed to say?
What makes great product messaging?

We know that developing the right messaging requires effort and resources and while there isn't one, world-renowned format for doing so, there are some best practices that can guide you and a good starting point is:
A well-tailored message
It's tempting to focus on end-users, after all, they are the people you've been making the product for, but buyers and users can be two separate entities and their motivations can differ drastically.
Good messaging identifies the right decision-making audience and tailors it directly to their needs.
Easily identifiable differentiation points
If you can't tell the difference between a competitor's messaging and your own, how do you expect a customer to?
When buyers see the same language time again on multiple competing presentations they'll assume it's all the same and go for the cheapest option.
For this reason, it's vital that you differentiate your messaging from your competitors.
Focussing on the benefits
It can be hard to come to terms with the fact that prospective buyers rarely make a purchasing decision based on a product's features. What they're doing is weighing up whether or not your product meets their basic functional needs. However, this is only one aspect of a buying decision, buyer decisions are influenced by a multitude of factors, which is why often, product-centric messaging completely misses the mark.
Businesses don't just purchase software for the sake of it, there's always an underlying motivation they need a solution for, such as business support, cost control, protection, etc.
Beginning at the start
A key mistake would be holding off on thinking about messaging until further on into product development when you're consumed with a myriad of other tasks and just don't have the time to get it right.
Conversations need to happen as early as possible, you need time to assemble an elite team of experts who understand your market and customers. This includes sales, solution consultants, strategy, and anyone else with a strong market perspective.
Product messaging framework

Creating simple, cohesive, and effective messaging is one of the biggest challenges your company will face - it can make or break your product's success.
Wouldn't it be great if there was a resource you could access whenever you needed and use as the foundation for all of your messaging efforts?
The great news is that there is! Right here on the website, if you're a member you can access the messaging framework via the resources tab.
If you're not a member (what are you waiting for?) Here's a little taster: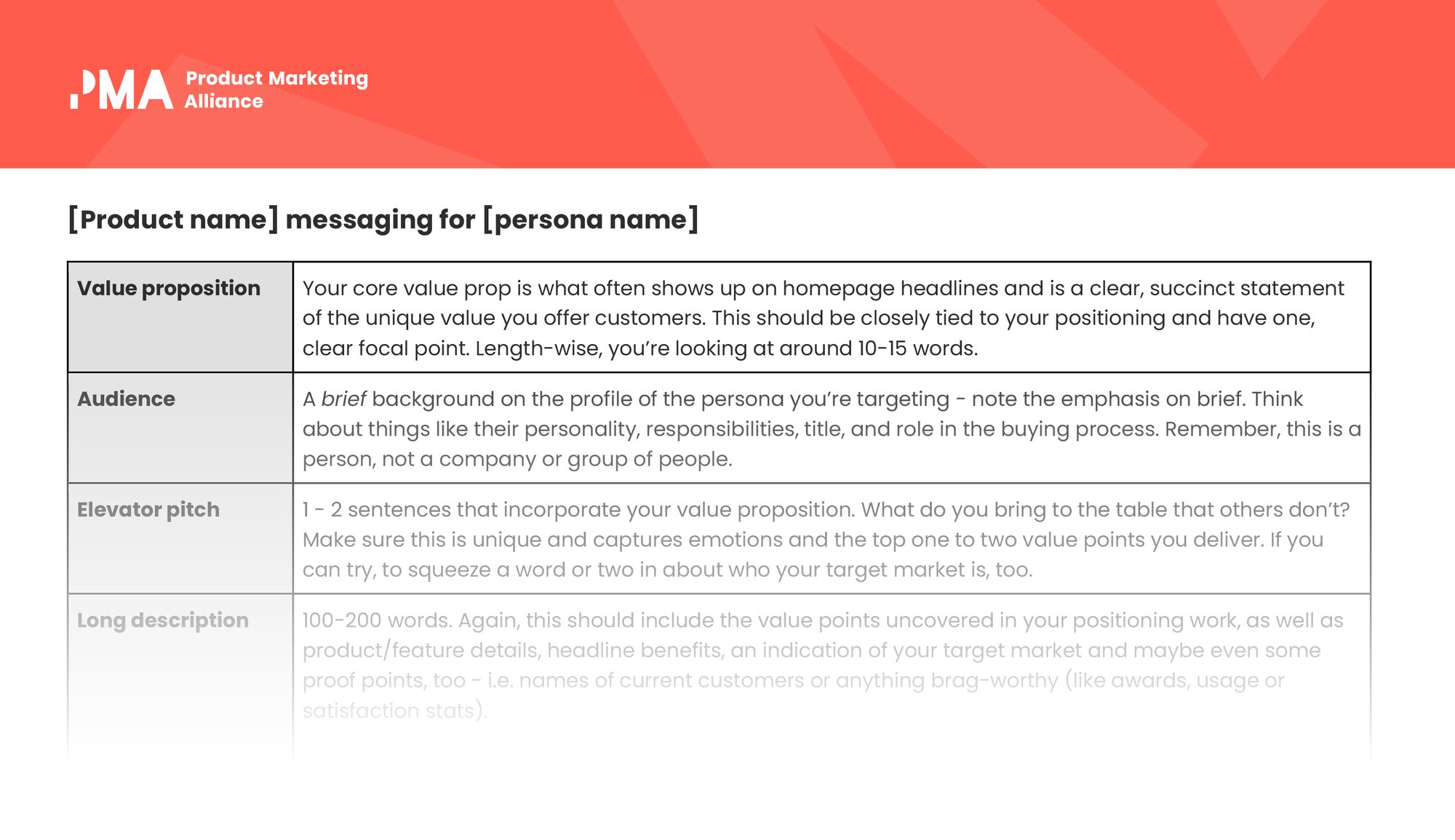 You can learn all about product messaging, along with a whole host of fundamental PMM disciplines on our Product Marketing: Core [On Demand] course. Learn in your own time or with one of our PMM experts with our live, interactive course Product Marketing: Core [Live + Online] option.