We might be biased, but we stand behind our belief that product marketers are an integral role that should be prioritized. PMMs are the glue that holds many other moving parts together so a multi-department business can work in perfect harmony.
"There's no doubt in my mind that product marketing should be the first marketing hire. PMMs aren't nice-to-haves, or an extra layer to add to the department down the line. They need to be the foundation of the product and marketing teams' growth plans because they're the ones advocating for your customers, and ensuring company outputs are in line with market needs." - Rich King, VP Product Marketing Alliance

How did the world ever spin without product marketers?!
Okay, that might be taking it a bit far, but seriously, furnishing your product marketing function with the best PMM hires in the biz is how you're going to level up your efforts. Product marketing is nothing without great people at the helm.
In this article, we cover:
So, how do you sort the rockstars from the rookies? Well, it all starts with getting your interview questions right.  
Of course, these questions will naturally vary from company to company, depending on things like role requirements, org size, seniority level, etc. However, there are some general questions we recommend digging down into across the board, no matter the shape or size of your job vacancy.
Before putting pen to paper (or fingers to keyboard) to share our own advice though, we ran a poll in the PMA LinkedIn community to find out what qualities they look for in a new PMM hire. The choices we gave were: willingness to learn, creative potential, extensive PMM experience, or good references.
Skip straight to our recommended PMM interview Qs >
What PMMs look for in new hires
Here's the verdict from our LinkedIn poll:
Willingness to learn quickly came out on top (65%).
Creative potential (18%) and extensive PMM experience (14%) were pretty equal in the ranks.
Good references were the lowest in priority, with only 3% of respondents checking this option.
PMMs are a chatty old lot so there was plenty going on in the comments section of the poll post too:
"Deep curiosity and desire to grow/learn is the most common trait in all the best PMMs (and PMs) I've personally seen. It's hard to teach a mindset."
Denny Hollick, Senior Marketing Manager at Unbounce
"I think the ability to prioritize and manage projects is also really key for me."
Vanessa Sorenson, Senior Product Marketing Lead at Stratifyd
"I agree it's curiosity and willingness to learn. I also look at how they've then applied that in their personal life or job. I could be the fastest learner and not be able to apply it to the current situation on hand. It takes a certain perspective and mentality."
Cece Lee, VP of Marketing at Talview
What really piqued our interest when looking at what the experts had to say over on LinkedIn was the diversity of opinion and variety of outlook, perfectly demonstrated in these two contrasting responses:
"Willingness to learn quickly all the way! There is so much that can be learned on the job. Not to mention that whoever you hire better be ready to learn new products in addition to the PMM fundamentals!"
Alex Drag, Product Marketing Manager at Kobiton
"I think we all like to believe willingness to learn is key, but in reality, I think most PMM hiring is done by number of years of experience and references because they are easier to quantify."
Monica McMahen, Product Marketing Manager at Tugboat Logic
PMA VP, Rich also shared the poll on his own LinkedIn account and got some interesting comments on the topic worth sharing too:
"Anyone who says extensive experience is going to miss out on a whole bunch of excellent talent. I look for empathy, ambition, and above all: an "I bet I can Google and figure it out myself" attitude."
Laura Foster, Senior Director, Product Marketing at Innovid
"I've been doing a lot of PMM hiring lately. I find there are some key factors for success in the role:
1. A diverse background. It's useful as someone who interacts with many departments (sales, marketing, product, support) to understand the pain and needs of those departments... just as you will do for your customer and prospects. It will make launches more complete, aligned, and successful.
2. The ability to write and think from a customer perspective. Even if you aren't doing the actual writing, it's common to have to either communicate what PM gave you into value, rather than features and functionality or edit text from marketing to better resonate with the target segment.
3. A mindset that reflects "I might not know all of the answers.. but I will go find out!". That combination of curiosity and willingness to learn is critical because chances are you will need to learn everything there is to know about your new products, customers, markets, etc. fairly quickly.
4. Initiative and a sense of ownership. There will be plenty of projects come up. I want someone who will throw up their hand and say "I'll take that!" and own it right through to completion.. from the simplest messaging request to complex launches."
Scott Parker, Director of Product Marketing at GoodTime.io
---
So, with these expert insights in mind and a load of research in our back pockets, we've pulled together ten questions you should be including in any PMM job interview...
Product marketing interview questions:

How would you define product marketing?
Asking this question will help you get a grasp on how much the interviewee understands the product marketing profession, as well as giving you a good idea of their level of experience and competence. With the definition of product marketing still being such an ambiguous topic, their answer will also enable you to ascertain if the candidate shares your outlook and approach.  
This question is particularly relevant when interviewing those looking to enter their first product marketing job, or those transitioning into PMM from another profession.
"What is product marketing? That is not a joke! It's helpful to see what side of the spectrum that person is on. As a candidate, I also ask something similar so I can gauge if the company knows what they want and are on the same page." - Betsy Nelson, Board President at Fashion Incubator San Francisco
---
What interests you most about product marketing?
When looking at the results from our social media survey and reading the comments left by PMMs, it seems that curiosity and a willingness to learn are the most desirable qualities in a new PMM hire. Even more so than extensive experience and good references, evidently.
So, with that in mind, we suggest asking a question that prompts the interviewee to open up about why they're so passionate about product marketing. Life as a PMM isn't easy, it's a demanding job with a great deal of plate-spinning involved. You're going to need to know your new PMM is dedicated to the cause with as much zealousness as you are.
"Deep curiosity takes care of all the rest. If you are curious about something, you start digging into the subject deeply (= willingness to learn quickly), hence, you use your creativity to solve problems, and in the meantime build diverse experiences. Extensive experience in one particular subject is the kiss of death for creativity and imagination." - Daniela Axinte, Senior Technical Marketing Consultant at Audienz Marketing, and Founder & CEO of Terra3.0
---
What is your understanding of the product marketer's role?
Just like the product marketing function in general, the role of a product marketer also remains ambiguous and diversely defined. We advise asking your interviewee what their thoughts are on the matter so you can get to the bottom of how deeply they understand the PMM role.
Again, this will also give you the opportunity to work out if you're on the same page so you don't end up employing somebody that doesn't meet your expectations. And it's a two-way street - you wouldn't want somebody to end up accepting a job they hadn't fully understood and end up not being the right fit for the company.
"I also look for a general understanding of the value of PMM, what it brings to a business, and how it's different from other marketing functions. Otherwise, you'll get someone who wants to do content or lead gen or events and they'll be unhappy." - Matthew Engstrom, Global Product Marketing Director at Tinyclues
---
Can you tell us about a time you've acquired a new skill and put it into practice?
Another quality that kept cropping up in conversation with our PMMs over on LinkedIn was the ability to take ownership of the role and be proactive in filling any skills gaps. Thanks to modern technology and the World Wide Web, every day presents a chance to learn something new. With those two things at your fingertips, there's an answer for everything.
Asking an interviewee this question will help you gain insight into their professional approach. You're going to want a PMM who is willing and able to go and hunt down information for themselves in order to develop their product marketing skillset.
"The most critical skills for a PMM in my mind are intellectual curiosity, empathy, self-learner, self-starter, having an entrepreneurial mindset, hard worker, and a person that is a great collaborator, and the know-how to lead without authority and harness multiple personalities." - Hila Lauterbach, Director of Product Marketing at SpotOn Transact
---
Can you run us through your product launch process?
This one will help you feel out how familiar the interviewee is with product launches, and whether or not they're going to bring any innovative thinking to the table. Their answer should also tell you a thing or two about their experience with product marketing pillars like positioning, messaging, customer experience, GTM strategies, personas, and narratives.
Less specific to product marketing but still important, this question will also enable you to make a judgment call on the candidate's organization skills and time management. Must-have qualities for most employees but most definitely for the uber-busy PMM.
Years of experience don't always equate to a better candidate when it comes to product marketing. It's also about their approach and ability to stay ahead of the curve - something which can be fine-tuned in six years, or six months.
"Experience is a double-edged sword unless the marketer has been able to evolve with their audience. That's not to say it's a disqualifier - it just wasn't something I looked for right off the bat.
"Many of the PMMs with extensive experience I interviewed way back when were too focused on old buying patterns and approaches. I found a bevy of old-school marketers hidden in plain sight. It's why you see companies with mature marketing departments still pumping out messaging and materials and go-to-market approaches that are too focused inward…more focused on their own product than the people they want to serve and the problems they claim to solve." - Zach Messler, Product Marketing Advisor
---
Can you tell us about a time you've had to pivot or rethink a strategy?
Willingness to learn was one of the most popular choices when we asked PMMs what the most desirable qualities are in a new hire. But what about willingness to learn from mistakes? We're all human; we all make mistakes sometimes. What's important is how we react to our errors, what we learn from them, and how we use this to evolve our approach moving forward.
Asking a question like this also gives you some insight into how the interviewee might react to a sudden change in circumstance which requires the product marketing team to pivot. COVID is the perfect example of this as so many companies around the world had to rethink their strategies almost overnight. You need a PMM who is going to stay calm but remain reactive.
"A question about when a product launch failed or a question about dealing with ambiguity." - Ashley Klepach, Product Marketing Manager at FourKites
---
How do you help make sure the sales team is positioning a product correctly?
A huge part of the PMM's day-to-day responsibilities is to support sales and strengthen (or indeed implement) the company's sales enablement strategy. Doing a bit of probing around how the candidate would tackle this particular aspect of the role should give you a good idea about whether or not they're up to the task.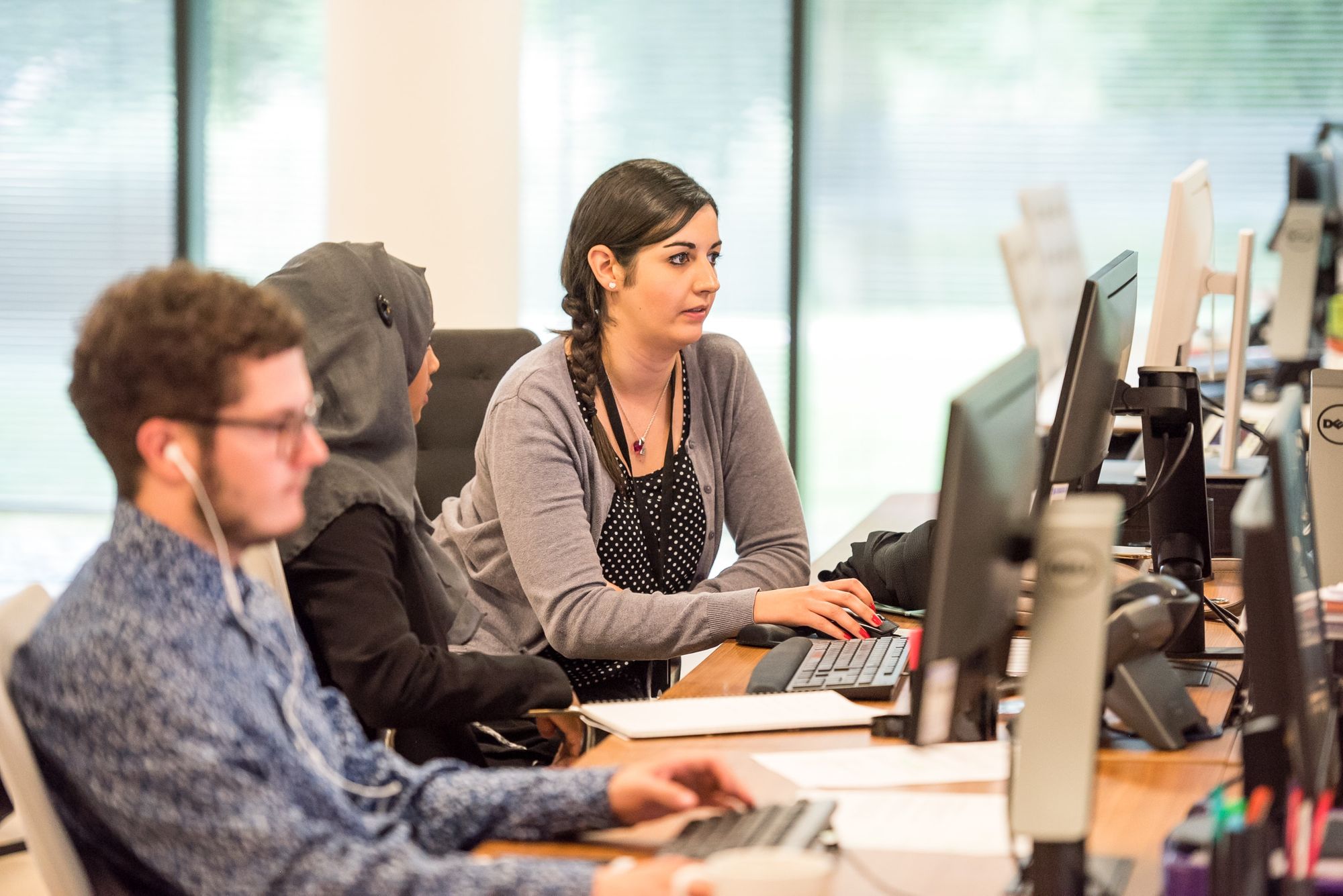 ---
What would your approach to improving retention rates and/or reducing customer churn be?
The pinnacle of product marketing is listening to your customers - you know that, we know that, but the question is, does your interviewee know that? Asking a customer-based question around a topic like retention rates, churn, or advocacy will allow you to scratch at the surface of this area of expertise (or lack of).
If they don't appear to be offering up any specific anecdotes of their own, from their own experience, then a) perhaps consider this a bit of a red flag, or b) give them a hypothetical situation to address. They might just turn it around. For example: "We've noticed incremental increases in our customer churn rate over the past 3 months - what action steps would you take to reduce this?".

---
How would you analyze the success of a product launch or product-market fit?
This question is all about tactically tapping into the interviewee's experience and approach to metrics, OKRs and tying product marketing to revenue. There won't be one, single right answer to this question but it just gives you a peek into how the analytical side of their brain works, how they approach KPIs, and where they sit when it comes to vanity metrics vs cold, hard data.

---
How would you describe your approach to teamwork?
Product marketing is a people-centric role that revolves around collaboration, cross-team communication, and relationship building across the organization. You're going to want a team player - someone who will share ideas but also listen to the opinions of others, and someone who thrives off supporting other teams and colleagues.
A PMM sits at the heart of a cross-section between sales, marketing, product and customer success so teamwork needs to be a part of their DNA. Including this question in your interview will enable you to work out if the candidate is going to tick this non-negotiable box or not.

---
Heard about PMM Hired?
Check out PMM Hired - your lifelong career companion, and the ultimate hub for professional product marketing careers advice, from sample interview questions and mock interviews to workshops, frameworks, and exclusive articles.