What does a product marketer's 'tech stack' look like? I got asked this a few weeks ago and, after some thought, realized that there isn't an established toolkit in the way that other marketing functions have.
So, I've put together a list of my go-to tools for getting product marketing done, from user research to message testing.
Give them a try and if there are any missing from my list, let me know in the comments section.
This article will cover:
Recommended product marketing tools
LaunchNotes
In the near future, every great product-led company will have a public roadmap that lets users see what's coming up over the next year(s) and welcomes feedback and voting.
In my opinion, the best-looking tool for making this happen right now is LaunchNotes which also has a great release notes feature, if you're looking for a richer way of sharing product updates with your users.
Customers can also subscribe to the upcoming features they're most interested in, so they'll be notified as soon as they ship. 🚢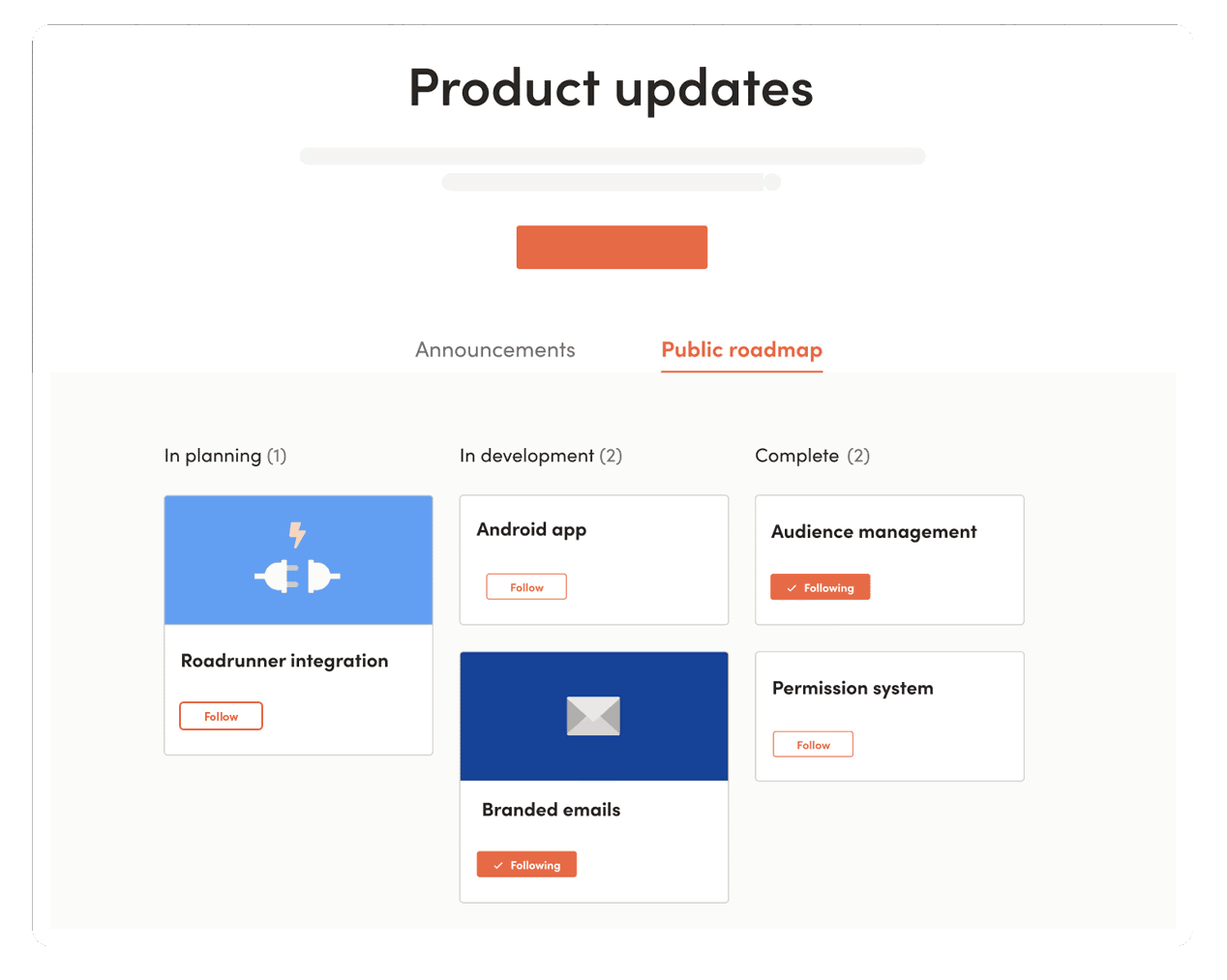 Google Optimize
When you're just getting started with product marketing, A/B testing might feel daunting - especially if you've got limited web developer resources.
But it's essential to test your messaging for real, out there in the wild, and Google Optimize makes it super easy to do this.
It's simple to add to your website's backend, and once it's live, you'll be able to A/B test the copy on any part of your landing pages, without needing to do any actual coding yourself.
What's more, it connects to Google Analytics so you can set your tests to be optimized for custom events that your business is already tracking, be it event registrations, purchases or trial starts.

Typeform
If you're a product marketer, then creating surveys is most likely a big part of your day-to-day job. And when it comes to tools for surveying your customers, it doesn't get much better than Typeform.
It's an incredibly versatile product, which you can customize easily into beautiful surveys that'll drive better survey engagement with your user-base, plus you can embed it in your website to create a seamless experience for your customers. It also integrates with a bunch of tools, from Google Sheets and Hubspot to Notion and Slack.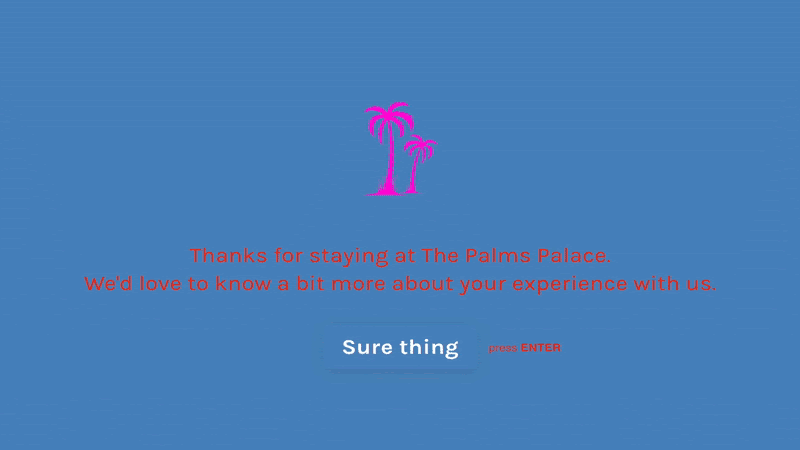 Pollfish
Sometimes, though, you'll want to survey people who aren't your customers. There's a huge array of products out there, but the best place to do this, for my money, is Pollfish.
It's intuitive, affordable, and offers a ton of customization options to help you find your perfect target audience, out of a network of millions of participants.
From working out your pricing to getting feedback on your new logo design, it's an extremely quick way of gathering insights from potential customers - and you can watch the responses come in in real-time.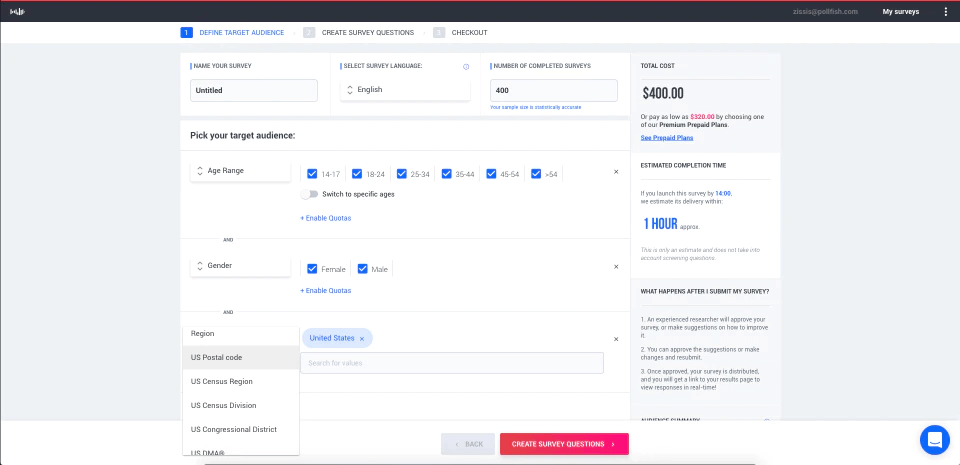 G2
I've written before about the importance of going out and getting reviews, and my personal favorite product for doing this is G2.
G2 makes it easy to generate reviews via incentive campaigns and plug-ins with other products like Delighted.
This will help you find out what people are loving (or not loving…) about your product, as well as giving you customer quotes, scores, and badges to use on your website and marketing materials.
Plus, you can integrate it with other parts of your tech stack. For example, you can connect it to your LinkedIn ads and target your campaigns to audiences similar to people who are viewing and reviewing your G2 page.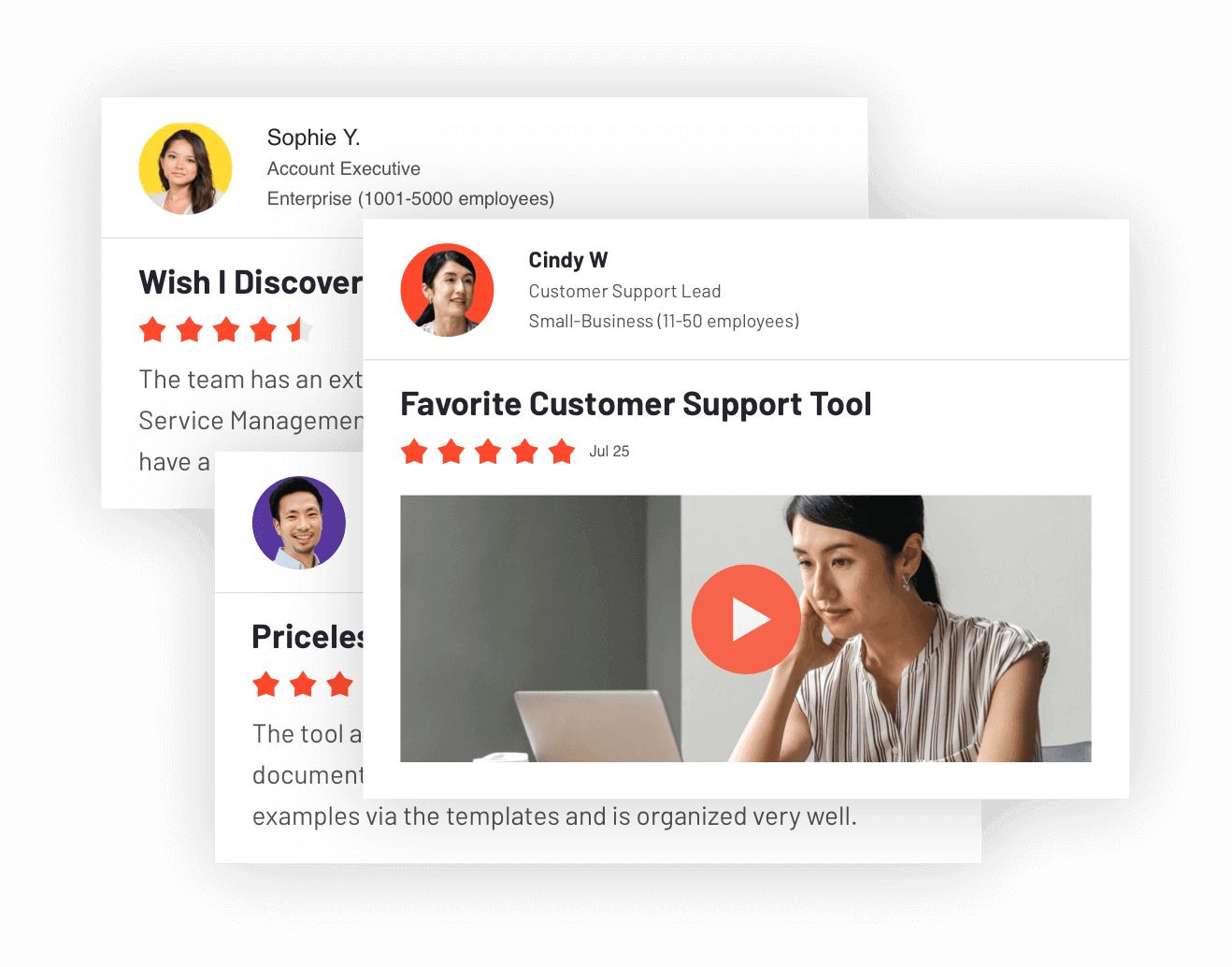 Teston
I'm a big fan of remote user testing. Teston allows you to set up a user panel based on specific criteria (i.e. job type, company size, hobbies, and interests) within a few minutes, and ask these people to go through your product; you can even watch their live reactions.
This can often be more insightful than surveys or reviews because you're getting that real, emotive first response to your landing page copy and product experiences.
I've been using Teston for a while and it's brilliant. Results come in fast, and there's a great range of targeting options. It looks like it was recently acquired by UserTesting so let's hope it keeps some of its magic. 🤞

Clearbit
Clearbit offers a bunch of products and services, but their Enrichment tool is particularly useful for product marketers looking to get a macro-level overview of their customer base.
Here, you'll be able to get a sense of the company size, industries, roles, and much more, for your users - helping you establish your Ideal Customer Profile and Buyer Personas. And as you'd expect, it integrates nicely with tools like Salesforce and Hubspot.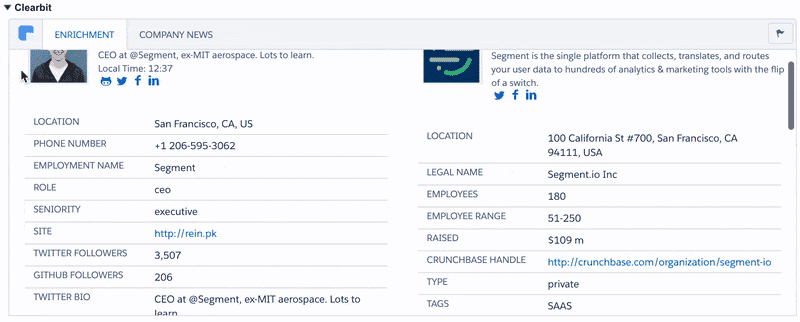 Similarweb
Competitor analysis is an important part of the product marketer's workload and while there's no one perfect tool for documenting the full landscape for your product category, I recommend Similarweb as a great place to start for getting an overview of your competitors and what their digital strategies look like.
You can check out the competition's traffic and search scores, as well as their key growth channels, the places they're investing media spend in, and the search terms they're targeting.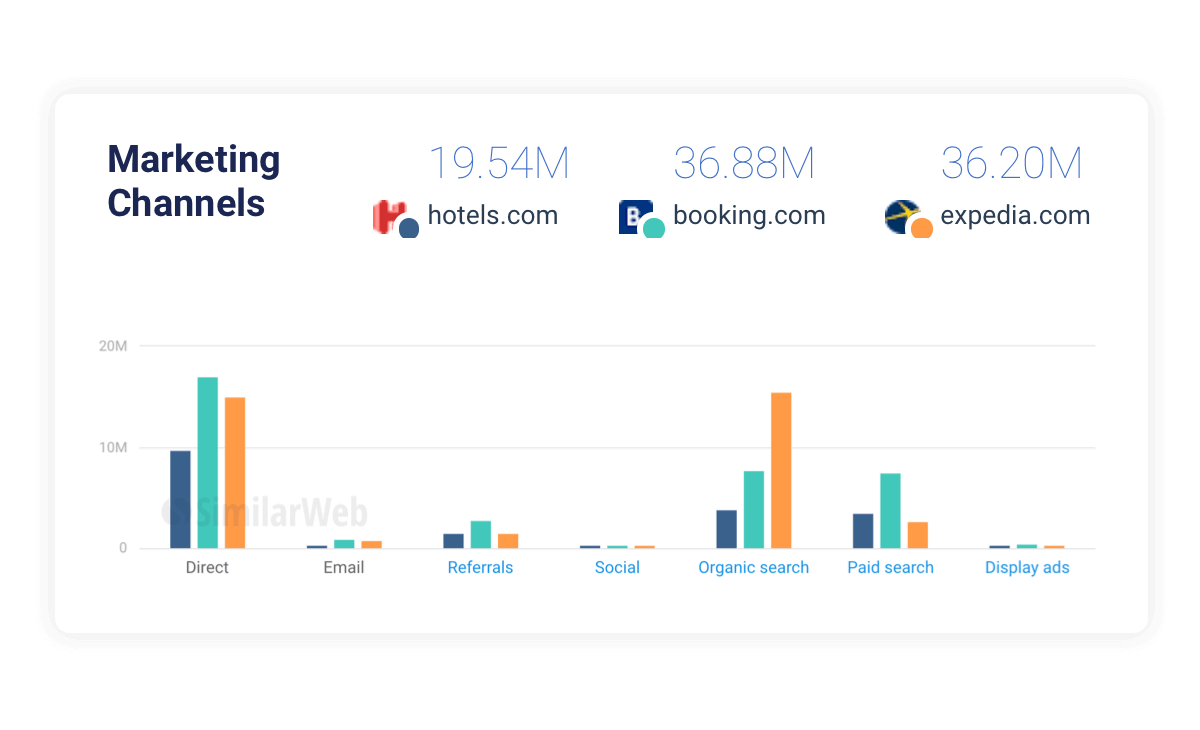 That's it! These are some of my go-to tools for getting going with product marketing. If I've missed any out, please drop them in the comments section. 👇
And if you found this list useful, please share on socials - or with a pal! 🙏
Product Marketing Tools of Choice
Looking for more recommended product marketing tools?
The Product Marketing Tools of Choice directory is created for product marketers, by product marketers, to help you elevate your role with the best possible tools at your disposal.
In it, you'll find 200+ tools that come personally recommended by product marketers, covering every core tool category - including competitive intelligence, sales enablement, and product messaging.
Discover awesome tools
Product Marketing Toolkits
Hold your horses - there's more...
Got a positioning overhaul on the horizon? Know you need to upskill in sales enablement? Or planning for next quarter's product launch?
We've bundled a bunch of our members-only content into our Product Marketing Toolkits, handy resources to help you prep for your next big project.
Each is packed with presentations, templates, and guides, and will arm you with essential insights to hit the ground running.
Unlock stellar content