In the world of business, there's a fine line between success and failure.
When launching a new product, you may've prioritized feature requests in a bid to fulfill customer needs, and meticulously planned your product messaging to communicate your value proposition in a bid to fall on the right side of the divide.
However, if your pricing strategy isn't in sync with that of your competitors, then the chances are you'll fall short of your targets.
A variety of pricing strategies can be applied to your product, such as prestige product pricing and competitive pricing intelligence, to ensure you're pricing your product appropriately.
Price localization is an alternative pricing method used by companies with clients spanning different regions and countries. It's widely recognized as a means of attracting prospective customers and increasing revenue.
In this article, we'll be answering essential questions, including:
What is price localization?
Price localization is a pricing strategy in which the cost of a product or service is determined by where the customer is situated.
Types of pricing localization
There are two types of price localization:
Changes to the display currency
Changes to the unit cost of a product
1) Changes to the display currency
While this is often classified as an aesthetic alteration, there's no doubting this can have a significant impact on conversion rates.
If customers are browsing and see products listed in their native currency, then this instills confidence and there's a greater propensity for the consumer to complete their purchase.
For example, if a US-based customer is browsing a site and the listings are all in euros, with no option to convert to dollars, it could be construed that the product isn't established and is yet to break into the wider US market, or it doesn't ship to the US region. This could cast a doubt in the buyer's mind and see them look elsewhere.
2) Changes to the unit cost of a product
Changing the unit cost of a product is more complicated when compared to changing the display currency.
Costs of living and working influence should also be considered when you're setting your price points. Similarly, the level of competition is also a factor you need to consider when deciding how much to charge your customers.
For example, if you're a coffee shop owner and there's a competitor around the corner charging $2 for a cappuccino, it goes without saying that charging $2.50 isn't recommended. Instead, conduct some competitive intelligence, establish how much they're charging, and undercut them.
Generally speaking, if the marketplace is saturated with options and the competition is high, companies don't want to price themselves out of the market, and costs will drop.
Conversely, the same can be said for companies with little or no competition. For example, if you're a gas station owner in the Australian outback with no other station on the horizon, you have a product in scarce supply and high in demand (for the next X number of miles, at least), so you'd be justified in raising your price.
Why is price localization beneficial?
When utilized properly, price localization has the potential to attract new customers to your company, even if you're competing in a competitive market.
Similarly, if you're offering an exclusive product that isn't readily available elsewhere, you can tailor your prices according to customer needs and boost your revenue.
Moreover, price localization allows you to apply an analytical approach to your sales approach. Data can be used to identify your most prolific customers by location, before applying geographic segmentation to develop a tailored price plan to drive further sales.
🤑
Enroll in
Pricing Certified
and join PMA Expert in Residence
Tamara Grominsky
, as she shares indispensable expertise that'll help you refine your pricing strategy, and propel your product.
Access a breadth of theory and understand:
💰 Pricing strategies
💰 How to change your pricing confidently
💰 How to conduct a pricing analysis
💰 How pricing strategies vary, depending on the industry
💰 Segmentation of pricing
💰 Price discounting
Get Pricing Certified
and unlock your pricing potential.
How to develop a price localization strategy
As is the case with product marketing elements such as Go-to-Market strategies, product messaging, and OKRs, there isn't a one-size-fits-all approach when it comes to localization strategies.
For example, if you're a small-scale start-up, your strategy will look completely different from a localization strategy that's in place at an enterprise business.
Nonetheless, there are 5 essential questions you need to consider when you're developing your strategy:
1) Which currency is being used?
There's no easier way to incorporate price localization into your business model than paying the utmost attention to which currency is used by your target segment.
For example, if you're offering a product that's exclusive to customers in the USA, it makes no sense to list your products in pound sterling instead of dollars.
Alternatively, give your customers the option to shop in their local currency at the click of a button, with such features used by companies such as Amazon.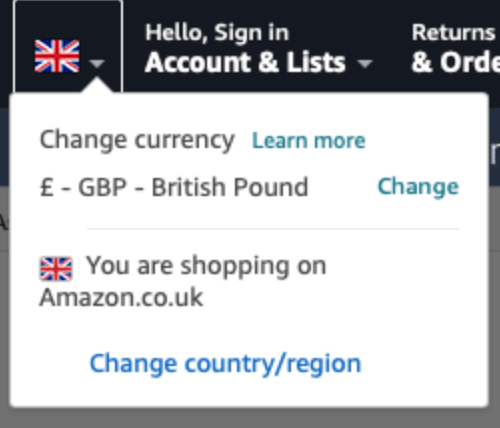 Investing in features such as this will improve user experience, make your buyer feel appreciated, and enhance your brand reputation, increasing the likelihood of retaining customers
2) Have you researched your personas?
Like many other areas of product marketing, well-executed research is critical to success.
While the process can be time-consuming, there's no doubt that the benefits outweigh the time spent analyzing qualitative and quantitative data to plot your next move.
Given price localization is based on the premise that client requirements vary depending on where they're located, your research needs to establish what your customers want, based on their location.
This can be accomplished by:
Asking your current clientele how their needs could be better met.
Evaluating your approach to your business, factoring customer location into the equation.
Conducting competitive intelligence and establishing what's been successful for other companies in the field. There are plenty of CI tools you can use to support this process.
Focusing on your failures, as well as your success stories. Use data to identify locations with mediocre sales figures and put plans in place to try and rectify any shortcomings.
It's also important to solidify your understanding of how the cost of living and working varies globally. In the image below, locations with a low cost of living are represented in green, and high living costs are pinpointed in red.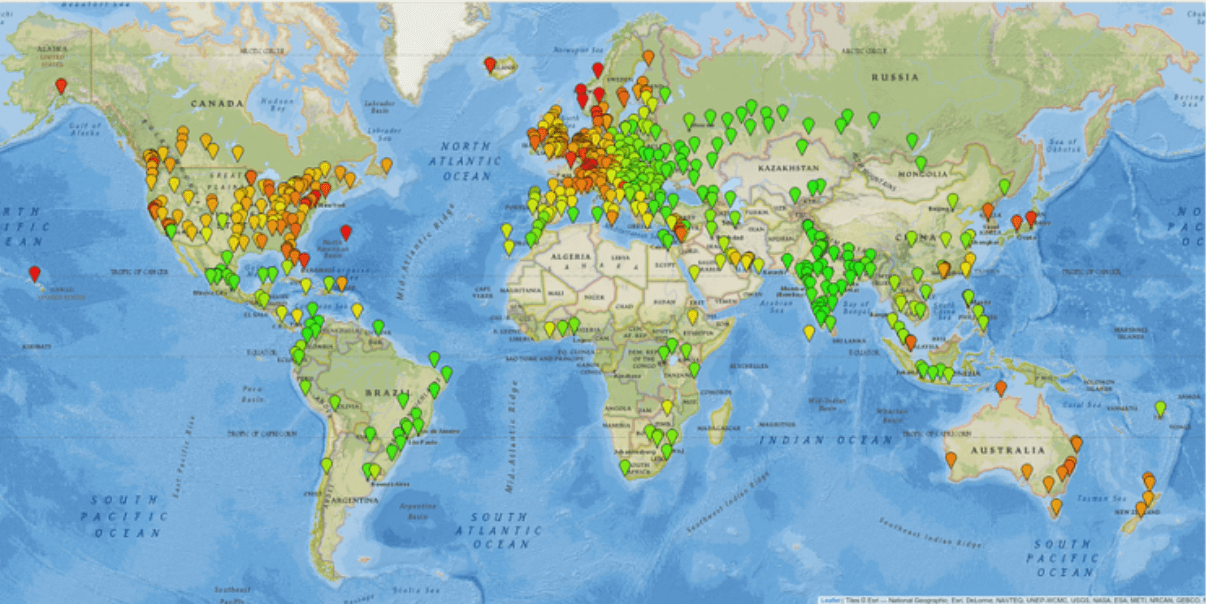 Remember, there are limitations to the competition element of price localization. For instance, if you're operating in an area with a high cost of working with low competition, there's every chance you could price yourself out of the market by setting prices that are too high. Therefore, always be sure to spend time understanding the market so you can price accordingly.
Put yourself in the shoes of your customer and ask yourself: "If I was in their position, could I justify spending X amount of money on this product?" If the answer is 'No' listen to your instinct and go back to the drawing board.
3) Are you optimizing your use of social media channels?
Social media is at the heart of our lives, with a 2022 study revealing over half of the world's population (58.4%) uses social media.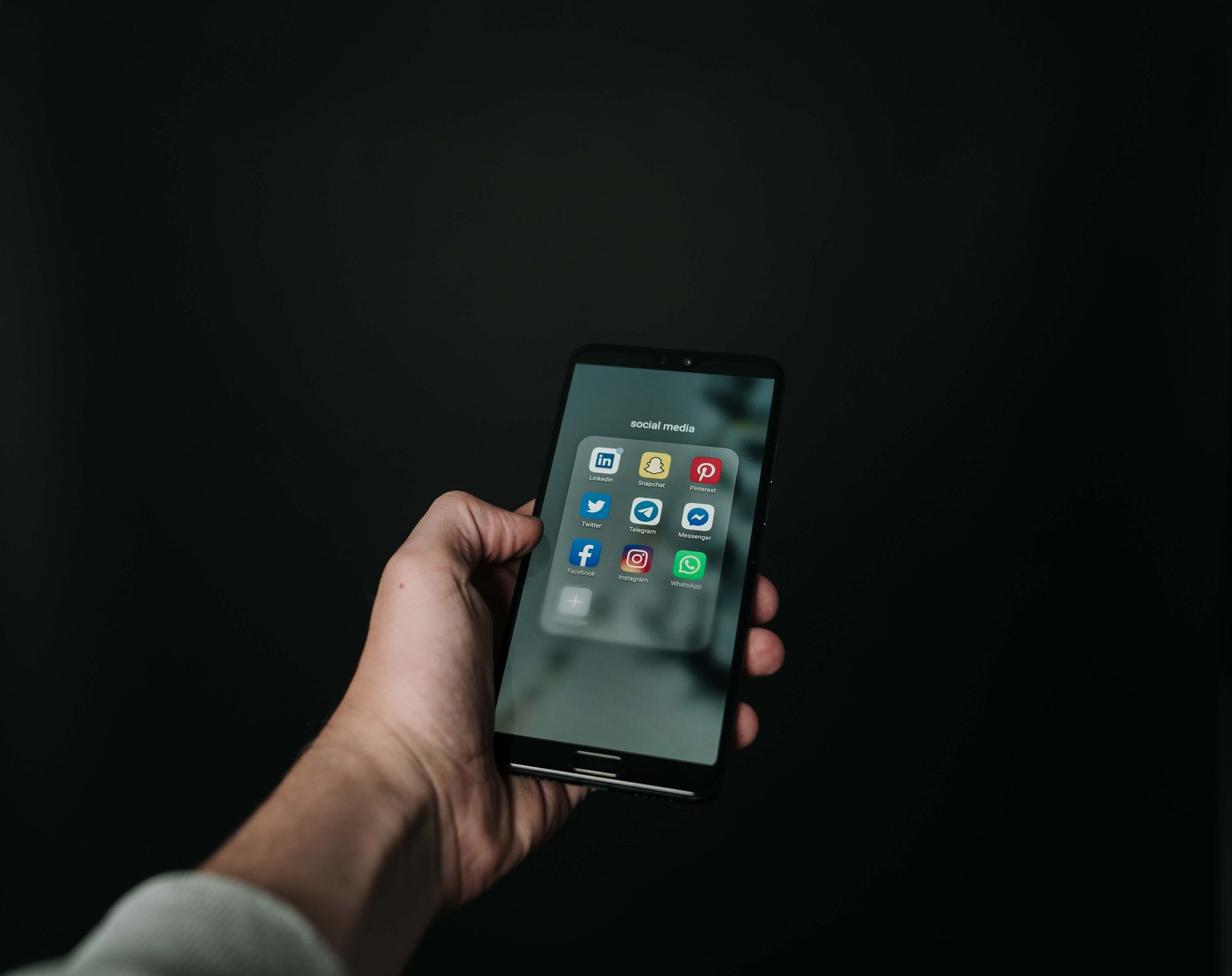 Platforms such as LinkedIn, Facebook, Instagram, and Twitter are all invaluable tools you can use to build relationships among your target segments, before establishing fully-fledged customer advocates.
4) Are tailored packages available?
Tailoring price bundles and packages to the needs of your customers form a huge part of price localization.
For example, if you're serving a micro-enterprise company and a large-enterprise company, the budgets won't be the same and you'll need to tailor pricing accordingly.
The same motif applies to product features. While particular features may be awesome, if a company doesn't need them, be prepared to tweak your offering to meet their requirements.
For example, if you're an internet provider, a client may deal with their inquiries via telephone, in which case, they'd benefit from your landline service. On the other hand, another client may not take calls and rely exclusively on chatbots, in which case, a landline isn't required.
It all boils down to one of the many rules of business: Not every customer is the same, so don't try and keep everyone happy with one solution - it simply won't work.
5) Have you considered your goals?
Have you ever got into your car, and started driving without considering your end destination? Didn't think so.
The same principle applies when you're applying price localization to your product marketing strategy. You should never start your foray into price localization without understanding why you're doing it in the first place and how it aligns with your goals.
If you can't confidently say why it fits in with your plans, then you need to reevaluate your plans.
How to improve your pricing strategy
It's no exaggeration to suggest pricing strategies can make or break your product. So, we've teamed up with Tamara Grominsky, Chief Strategy Officer at Unbounce, and added Pricing Certified to the catalog of product marketing Masters courses.
Sign up now and equip yourself with the knowledge you need to:
💰 Understand pricing strategies
💰 Be able to change your pricing confidently
💰 Understand how to conduct a pricing analysis
💰 Identify how pricing strategies vary, depending on your industry
💰 Know how to segment your pricing
💰 Understand how discounting works