Welcome to 2021!
The year 'I'm a Slave 4 U' by Britney Spears turns 20! Game of Thrones turns 10?! (seriously?) and Space Jam turns 25! (Welp, may as well just book a SAGA cruise right now, oh,… right.)  
Anyway, aside from all of the above, 2021 is also the year of a very important anniversary in PMA history, and today's the day PMA membership plans turn one year old!
A mere baby, who in just 12 months has achieved and grown more than we could ever have imagined.
We love our giant, genius baby!
Within 12 months of launching, we hit 2,500 members and without your support and passion for product marketing none of this would be possible, so, from the bottom of our hearts, thank you! This is your giant, genius baby too and we hope you love it just as much as we do.
Weird analogies aside, we've put together a blog post highlighting everything on offer in the first year of membership plans. In it, you'll find a truly surreal list of insanely awesome content, which made us realize why we're all slightly weird, pale, and adverse to sunlight (at first we thought we were vampires, seriously, sleep deprivation is no joke).
Let's kick it off with...  
Exclusive content
This year, PMA members were privy to 45 pieces of exclusive content - every single one of which is crazy in-depth. Covering everything from growth segmentation to building a data-driven win-loss program, from PMMs, CEOs and Directors of companies as diverse as HighSpot, Facebook, Uber, and HubSpot.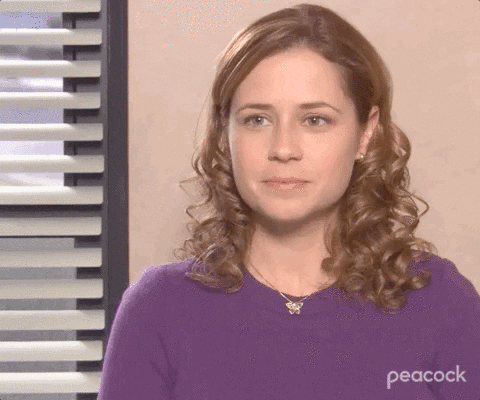 Check out some highlights:
Turbocharge your growth with segmentation by Tamara Grominsky, VP Strategic Growth at Unbounce
Developing a product marketing strategy for mobile apps - Julie Osborn, Senior Product Marketing Manager at Compass
Simple strategies to cut through the noise and engage sales - Anthony Larkin, VP of Product Marketing at Mirakl
Pricing & packaging pricing roadmaps to help grow revenue - By Natalie Louie, Senior Director of Product Marketing
Built to scale: product marketing at Uber - Laura Jones, Global Head of Product Marketing at Uber


Building a data-driven win-loss program - Kelly Esten, Vice President of Product and Partner Marketing at Toast Inc
Developing a product marketing strategy for a freemium product - Alex Girard Product Marketing Manager at HubSpot
What's in a name? Adding method to the madness - Alexander Chahin, Director of Product Marketing at hims & hers
Scaling product marketing at a high-growth startup - Diana Smith, Director of Brand and Product Marketing at Twilio.org
GTM strategy - from 0 to 60 in one quarter - Daniil Karp, GTM Product Marketing Lead at Asana
Educating the next generation of your sales organization - Emily Payne, Enablement Program Lead at Shopify
Templates
We added 20+ new templates members described as "...life-saving", "...game-changing," and "...worth way more than the cost," we're not paraphrasing either, check out the reviews here.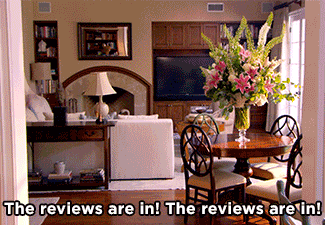 Here are just a few, we added over the last 12 months, including:
Competitor SWOT analysis
Competitor Intelligence checklist
Win/loss email invite templates
Market sizing template
Jobs-to-be-done canvas
Storytelling template
Storytelling example
Product launch tiers
SMART template + example
New Product project planner
Pricing Increase Template
Pricing model cheat sheet
Sales one-pager template
Sales one-pager example
Buyer funnel [stages + tactics]
Sales email templates
Objection handling script
Sales playbook template
Sales Enablement maturity model
Sales confidence survey questions
Product demonstration checklist
Product Marketing career table
What is Product Marketing? slide deck
Events
We managed two in-person meetups this year before the world as we know it turned upside down, but what meetups they were!
The first summit of the year took place in Austin, Texas and included killer presentations from companies such as Google, IBM, Adobe, Dell, Lyft and Zendesk.
Product Marketing Summit took place in Sydney, Australia and saw some 'ripper' (did I use that right Aussies?) presentations from experts such as Bree Bunzel, Head of Global Customer Marketing at Dropbox and Tara Moody, AP Content Editor in Chief & Sales Enablement at IBM as well as PMMs from companies like Google, IBM, Adobe and Dell.
Didn't make it to the event? No worries mate, if you're a member you can access every single presentation from every in-person and online event ever, just head here.
As well as face-to-face stuff, we also captured every second of every one of our virtual gigs too, including:
April Dunford's Strategic Product Marketing session
All-in-all, that brings our plans up to a whopping 200+ hours' worth. 💁🏼‍♀️
Some of the highlights include:
From 0 to 1: Lessons learned product marketing at Uber Eats - Mike Polner, Global Head of Product Marketing at Uber Eats
Customer segmentation in complex B2B markets - Laura Varela, Global Marketing Strategy, Paypal
The Customer Cornerstone: 5 Secrets to get your buyers to choose you - Nikita Ajmera, Senior Product Marketing Consultant, Global Corporate Headquarters, IBM  
Mastering positioning for growth - April Dunford, Founder of Ambient Strategy  
Ideas for building a world-class competitive intelligence program - Jonah Lopin, Founder & CEO of Crayon
The data your CEO actually cares about and how to transform key marketing metrics into an actionable marketing plan - Dorit Oren Israeli, Director of Product Marketing at monday.com
Creating a Sales Playbook From Scratch: Lesson Learned at Yelp - Darlene Samer, Director of Sales Enablement at Yelp
Mentorship Program
2020 was the year we introduced our members to our Mentorship Program.
We signed up stellar names from some truly impressive organizations such as Google, Adobe, Slack, Microsoft, Zoom and Shopify (to name but a few) to impart their infinite wisdom on members seeking to take their careers to the next level.
Then we paired them up with their dream mentors and a new level of product marketing prowess was born, talk about setting the bar higher!
Alan McAlpine, Senior Product Marketing Manager at Onfido found the experience super valuable.
"I think, more than anything else, it has provided me with an increased confidence in my day-to-day Product Marketing activities. Having a regular cadence of feedback in terms of "in my experience, this is a helpful framework, or good practice" from Sean, my PMA mentor during the Program, was super helpful in terms of having another trained, external perspective on my day-to-day. Equally, I received a professional promotion at Onfido during the mentorship program, being promoted to the role of Senior Product Marketing Manager. The mentorship program was super helpful in the months leading up to this, as my check-ins with Sean were a great opportunity to ask questions from an external viewer around how I can make that leap."
Member discounts
We introduced some incredible offers in 2020 (which we'll continue into 2021 and beyond!), like our Affiliate Program which nets every member with a very tasty 15% discount for every referral.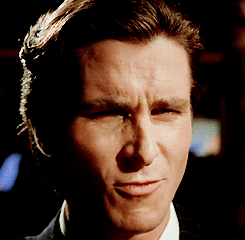 This year also saw the launch of PMM Hired, an incredible resource for PMMs looking for promotions, new positions or for people interested in transitioning into product marketing, and all our members get 10% off.
Finally, if you fancy starting off the new year certified, we offer a 10% discount for annual members looking to take our Product Marketing Certification courses, of which there are many to suit your needs and busy schedules.
Wow! What a year, what a ride and what a fantastic bunch of people you are!
Once again thanks for everything, and be sure to stick around for what's set to be another year of astronomical growth and product marketing goodness.
Who needs sleep anyway?!