In this PMA Member Spotlight, we catch up with Amit Alagh, Senior Product Marketing Manager, who's well-versed in the transition from PM to PMM, and climbing the rungs of the career ladder. We find out what he loves most about his job, what his top tips on global project management are, and what he's most proud of to date.
"Personally, as someone who is self-motivated, driven, and been blessed with good mentors, I am a big believer in 'passing the elevator back down' and helping the next generation of professionals who may not have the same opportunities available to them." - Amit Alagh
Take it away, Amit! 👇
---
What do you love most about product marketing?
I love the cross-functional nature of the role and the ability to work with different stakeholders. Additionally, as an intellectually curious person, I love understanding prospects, customers, and the wider market, working collaboratively with others to build solutions and messaging to meet these pain points.
---
Tell us a bit about the person behind the product marketer...
Beyond the day job, I'm happiest entertaining friends; I love to cook and I've got a good number of signature dishes mastered but I'm also happy eating out and leaving it to the professionals.
I also like to unwind with as many holidays as I can squeeze in; travel restrictions have left me desperate to jump on a plane and go somewhere fun. I'm also enjoying binge-watching Netflix, with Cobra Kai being one of my favorites.
---
What are your top tips on global project management?
Ensure everybody is clear about roles and responsibilities - a RASCI chart helps in this instance.
Develop regular lines of communication and identify risks early on, so they can be mitigated.
Always remember you are part of a team and win together - if people are struggling with adhering to their part of the project, find out why and help. DO NOT throw people under the bus as this will hurt relationships in the long term.
Develop a progress update system for others in the business to show visibility into the project, whether it's using Asana or putting tasks against progress in a PowerPoint slide. This is important as it promotes transparency in the business and avoids speculation about the progress (or lack of in a project).
Do a debrief/lessons learned session at the end of every project to work out what worked and didn't work, so next time you can devote more time to problematic areas.
Be accountable and own project success and failures in their entirety.
---
If you had to choose an alternative career, what would it be and why?
Having studied law at university, my original career choice was to be a solicitor but a love of technology and business put me on a different career path involving various roles such as trainer, consultant, entrepreneur, and product manager. The one common denominator throughout all these was the enjoyment I had working with customers and the wider marketplace.
Reflecting on my previous careers, what I have enjoyed the most is 'rolling up my sleeves' and getting the job done. This has stood me well in environments where employees wear many hats and there's no infrastructure is in place, as over time, teams scale, and individuals develop specializations.
I guess if I had an alternative career, I would be an entrepreneur.
---
Who is your biggest professional inspiration?
I am blessed with supportive family and friends who motivate me and encourage me to push myself outside my comfort zone but in terms of inspiration, I live by the following quotes:
"For everyone who thought I couldn't do it... For everyone who thought I shouldn't do it… For everyone who said, "it's impossible"... See you at the finish line!" - Christopher Reeve
And another:
"Get your education, don't forget from whence you came, and the world is gonna know your name." – Hamilton
---
What are you most proud of to date?
Personally, as someone who is self-motivated, driven, and been blessed with good mentors, I am a big believer in 'passing the elevator back down' and helping the next generation of professionals who may not have the same opportunities available to them.
As many in my network can attest to, I'm proud to help out other people when they most need it and help them become the best versions of themselves.
Career-wise, through the supportive environments where I have worked, I have been afforded opportunities to try out new tasks (beyond my own role) which have given me insight into my own personal and career development.
For example, my time as a product manager awoke my interest in product marketing, which eventually become my career where I brokered new partnerships to grow market share and develop new revenue streams. Something which had not been attempted before, but owing to my success has been replicated across the wider business.
---
How did you come to be part of PMA?
I had pursued the Pragmatic Institute Certification in my capacity of product manager and whilst it was valuable, over time the landscape had changed and I observed the role of product manager becoming more tech-focused. The elements we now know as product marketing no longer sat within this role and had branched out into a new role (what we know today as product marketing).
As the transition from PM to PMM was becoming more relevant, I sought out personal development opportunities to give me the same robust training and guidance and I'm glad I did as the PMA Product Marketing Core certification reignited my love for learning and I have been a big fan ever since - and done a few master classes also!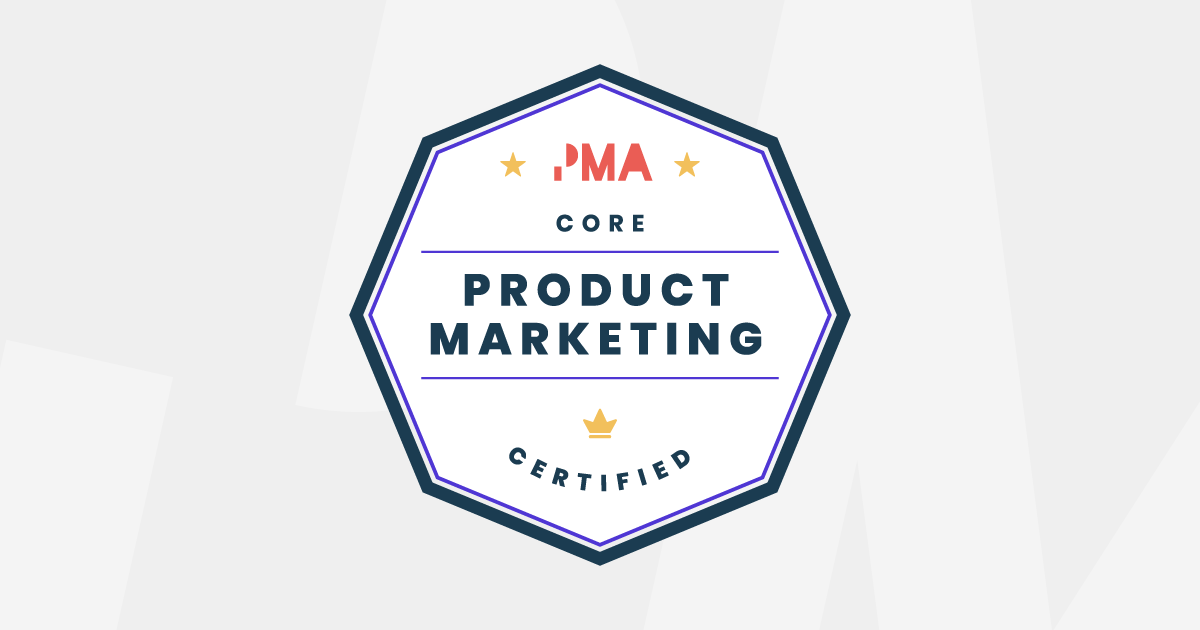 ---
What is your favorite thing about your PMA membership?
I like the self-paced learning through video, templates, and guidance on best practices from other more distinguished professionals.
---
Give a shout out to someone awesome you've met through the PMA community...
Bryony Pearce (Head of Content at Product Marketing Alliance) is great and I enjoy the banter we have. Robyn Leech (Customer Success Manager at Product Marketing Alliance) has also been very helpful and patient in listening to my feedback about improving the course and offering.
Thanks also to Tamara Grominsky (Chief Strategy Officer at Unbounce) for running a great course on Segmentation.
---
Wanna see how other PMMs fared under the heat of the PMA spotlight? 🔦
Tap into the world of Nick Knuppe, Product Marketing Lead at Mollie. 👇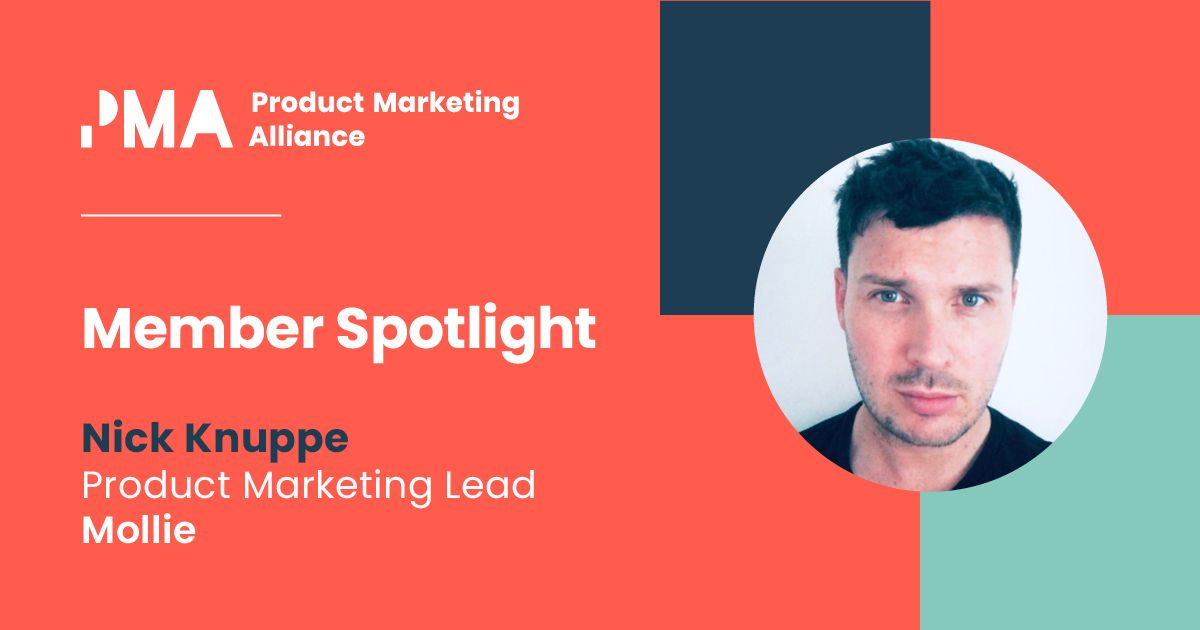 Stay in the loop with all of our Member Spotlights to find out more about the people behind the PMMs.